How to cook egg in a covered hole
A different take on eggs in a basket. The great thing here is the numerous combinations of cheese and kinds of bagels.
36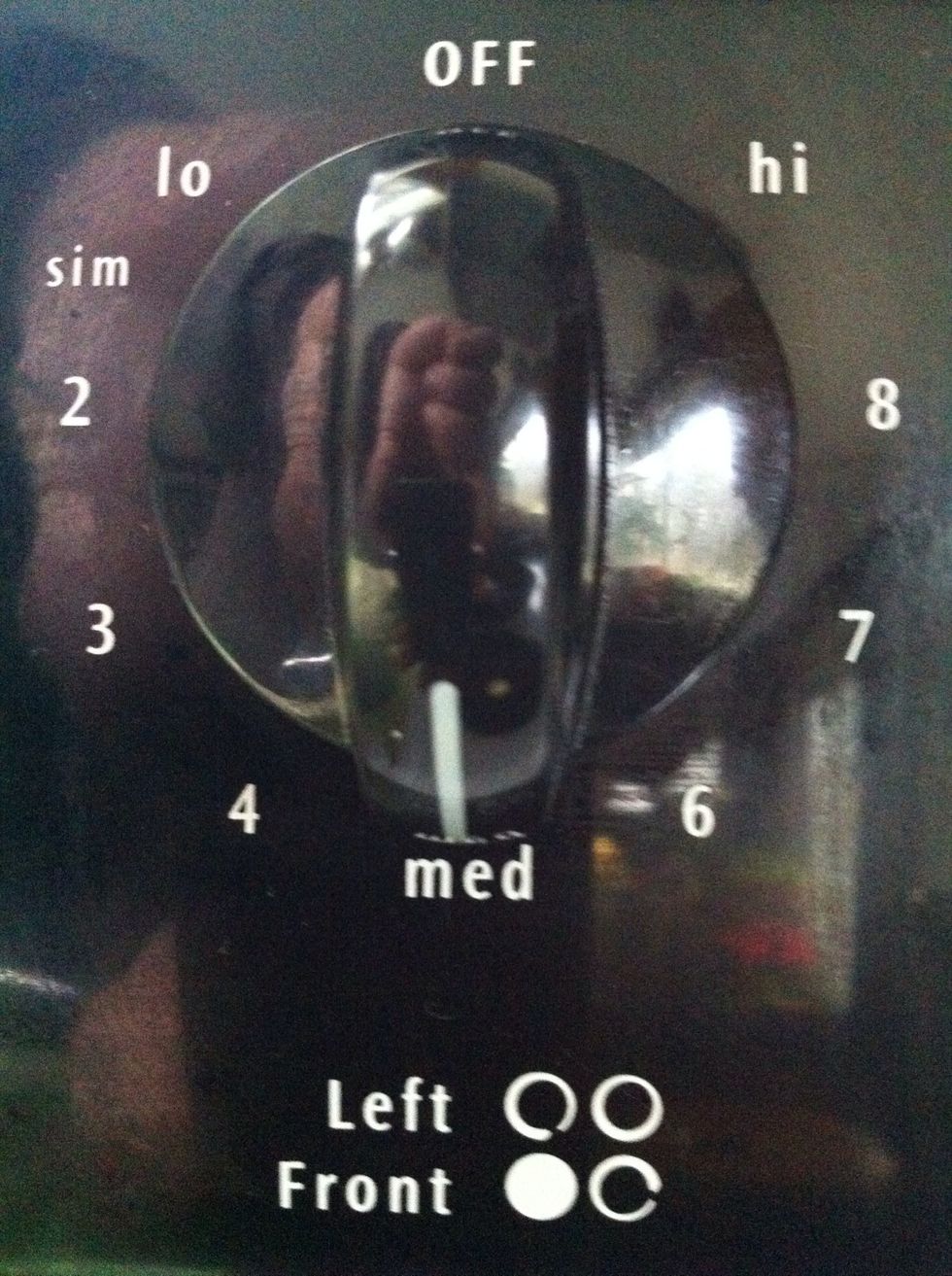 Turn burner to medium heat and let pan preheat for a few minutes or until you can flick water in it and it sizzles.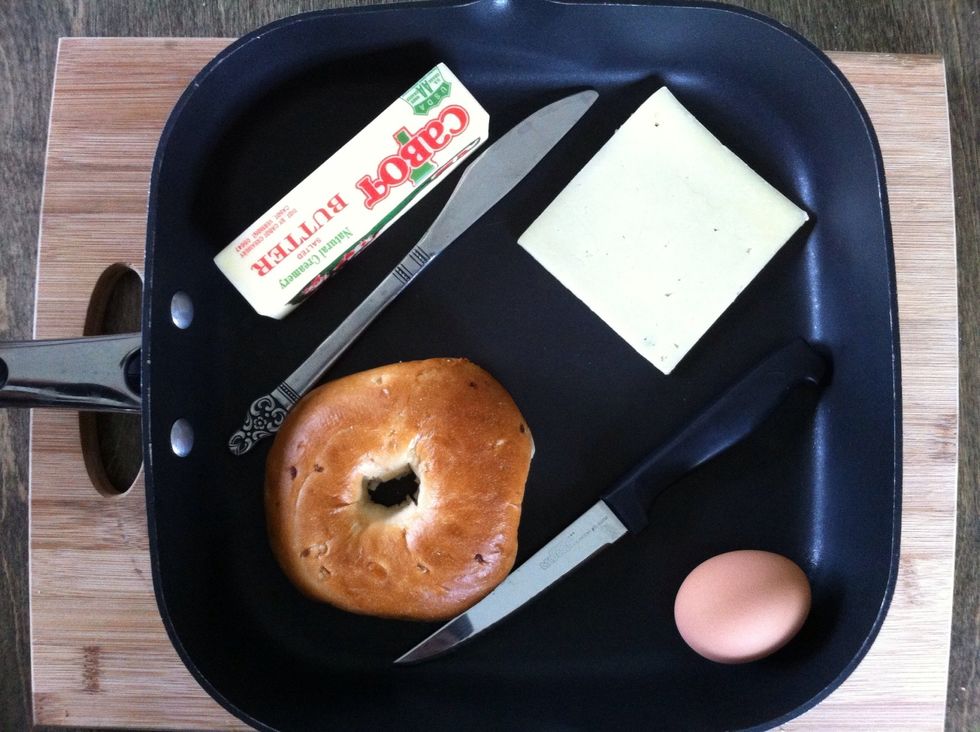 Make sure you have all the ingredients and Utensils.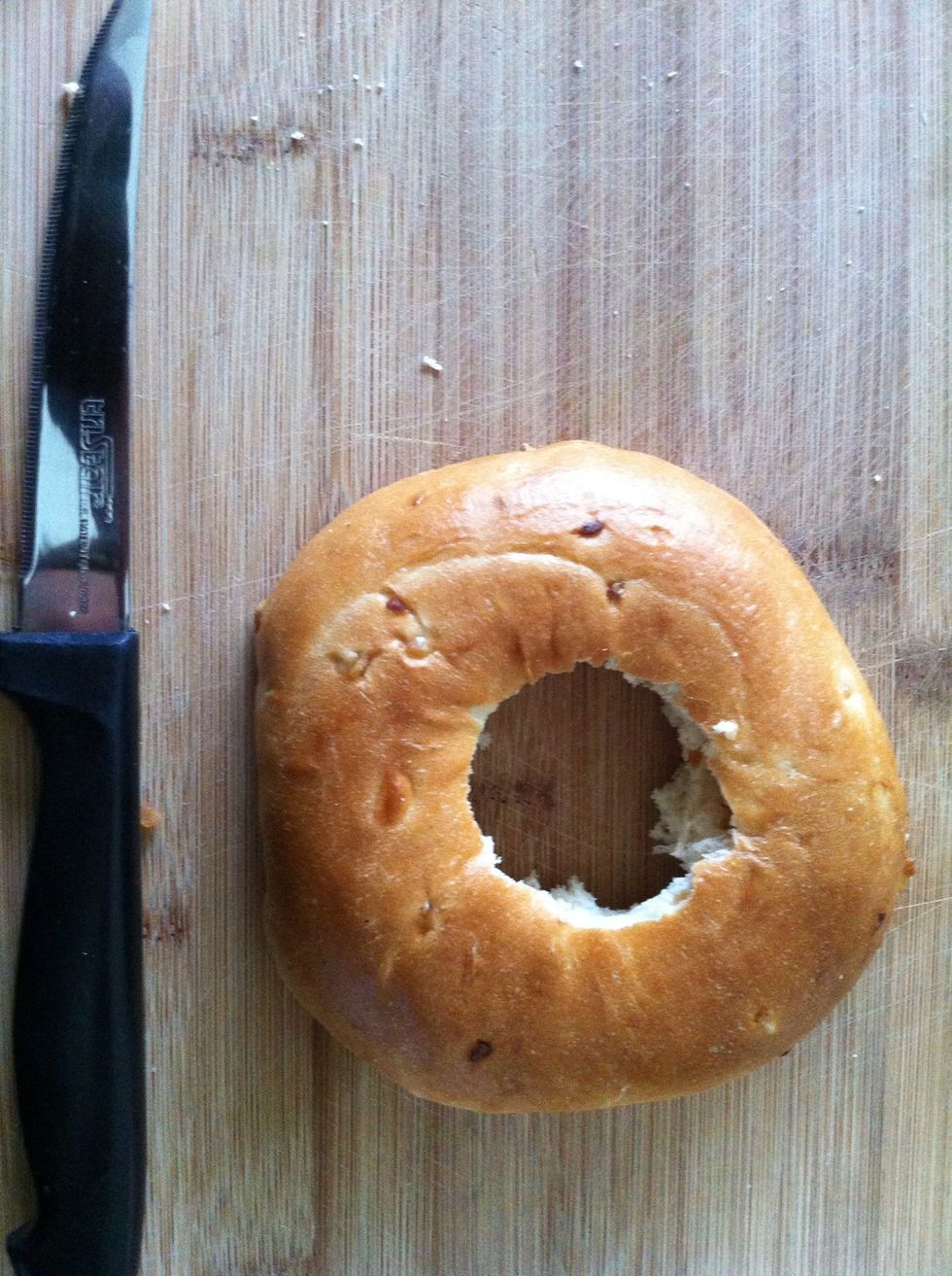 Use the serrated knife to enlarge the whole in the bagel to about the size of a golf ball. Eat what you have cut away. Butter the flat side of the bagel.
Crack egg and put it in the hole. Some will run over. I usually just flip the excess onto the top after it's cooked a little.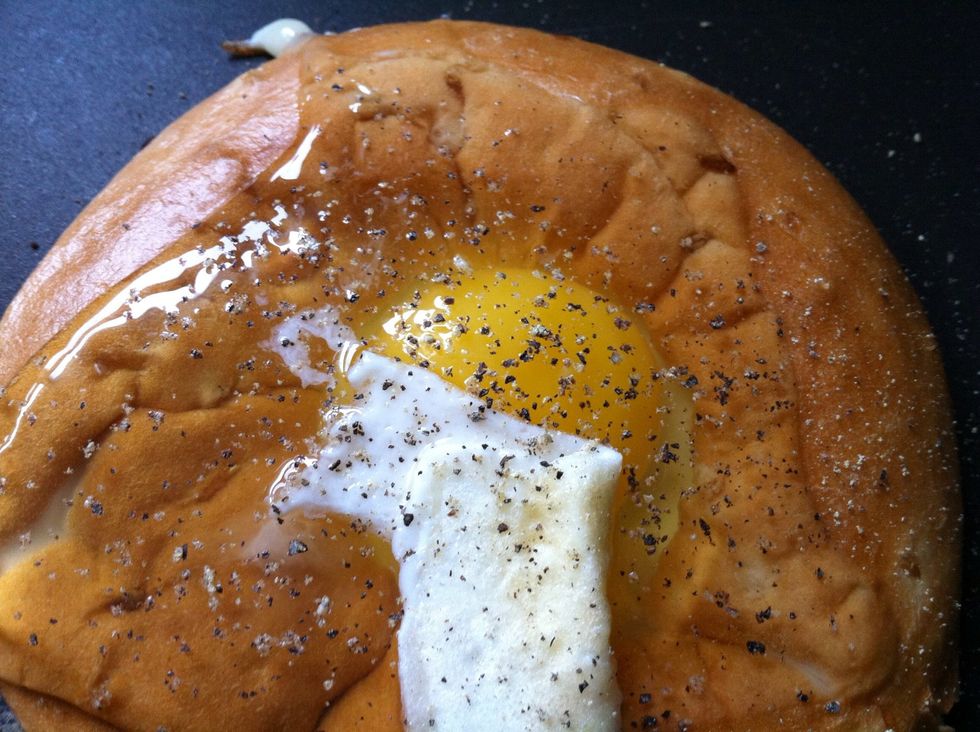 Add pepper if you like.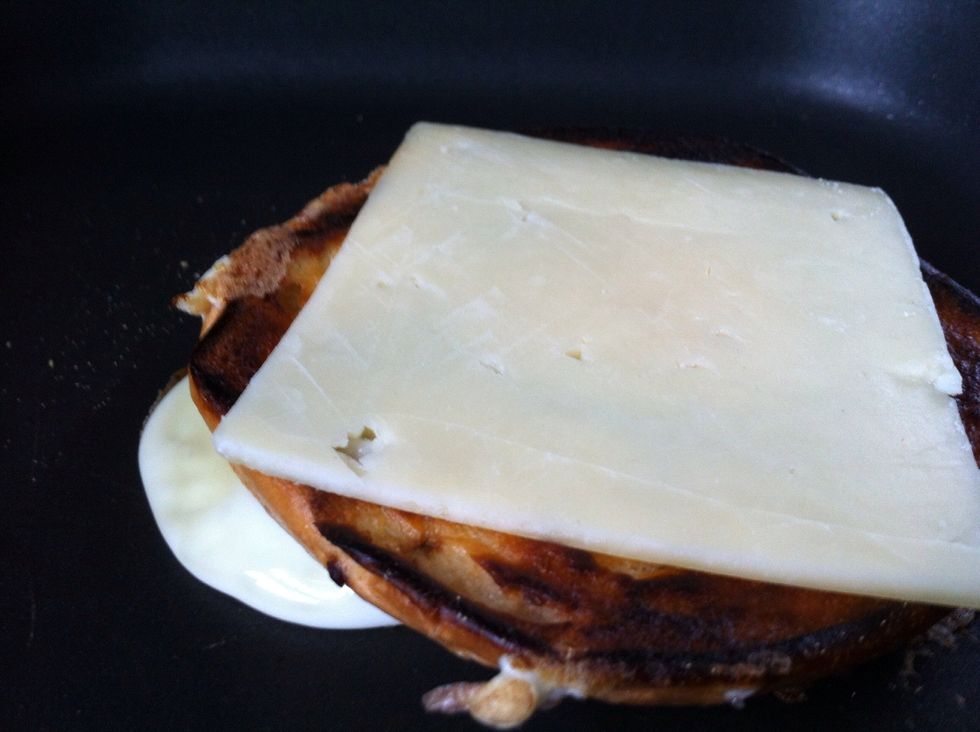 After cooking the egg and toasting the bagel for 4 to 6 minutes. Flip. Add cheese immediately. We need it to melt. If you like it runny like I do another 3 or so minutes will do.
We are done. I made this one with an onion bagel and cheddar cheese but you can try any combination of bagels and cheese. Also you can use bagel bottoms if you like. Enjoy!
1.0 Bagel Top - Any kind
Butter
1.0 Cheese slice
1.0 Egg
Serrated knife
Butter knife
Spatula
Nonstick Fry Pan
Pepper