I usually cook this the night before I go to work, put it in a container, then throw it in the fridge. All you gotta do in the morning is to grab that, so it saves time in the busy morning!
18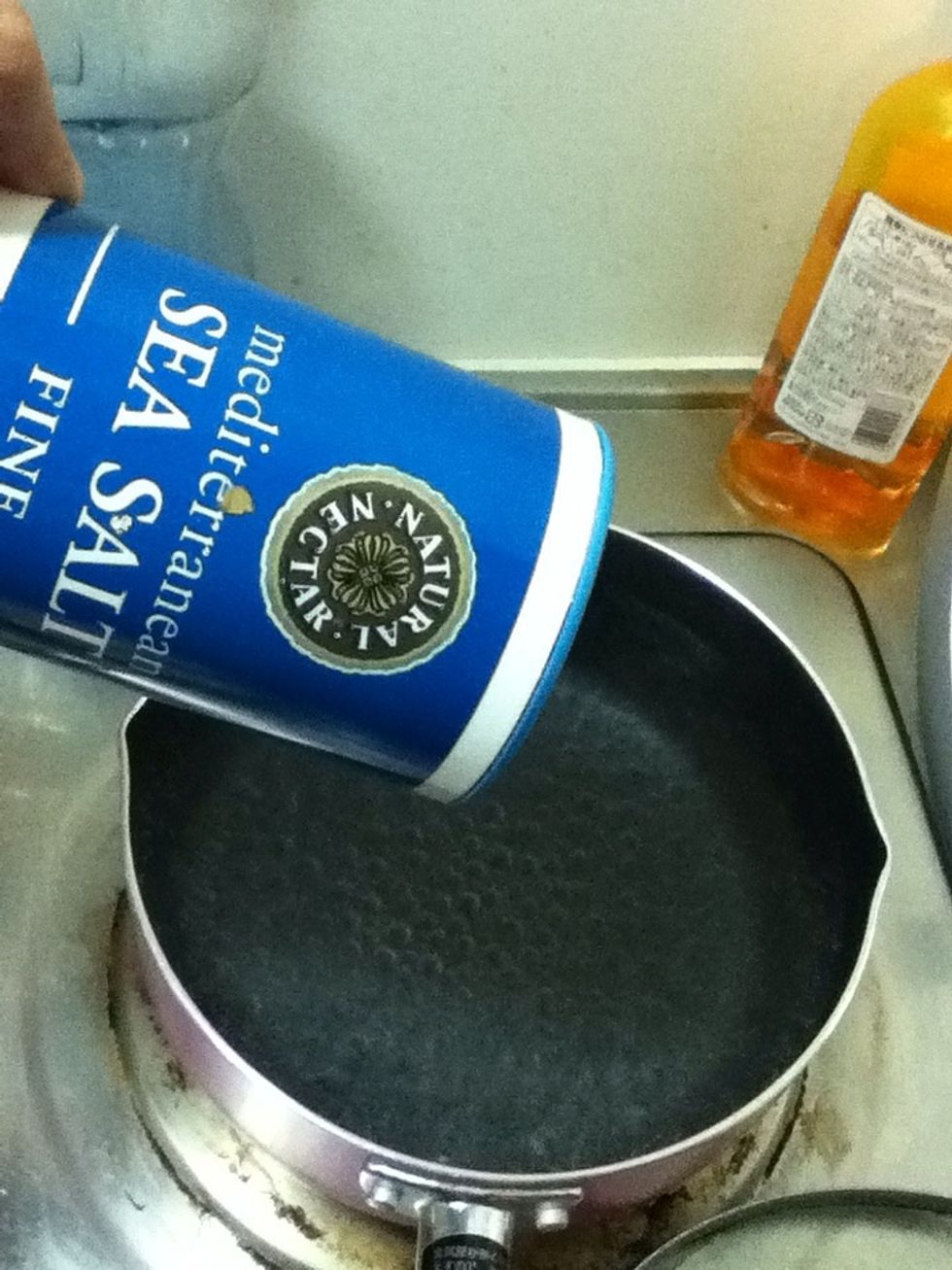 Bring water to boil to cook pasta. Add some salt too.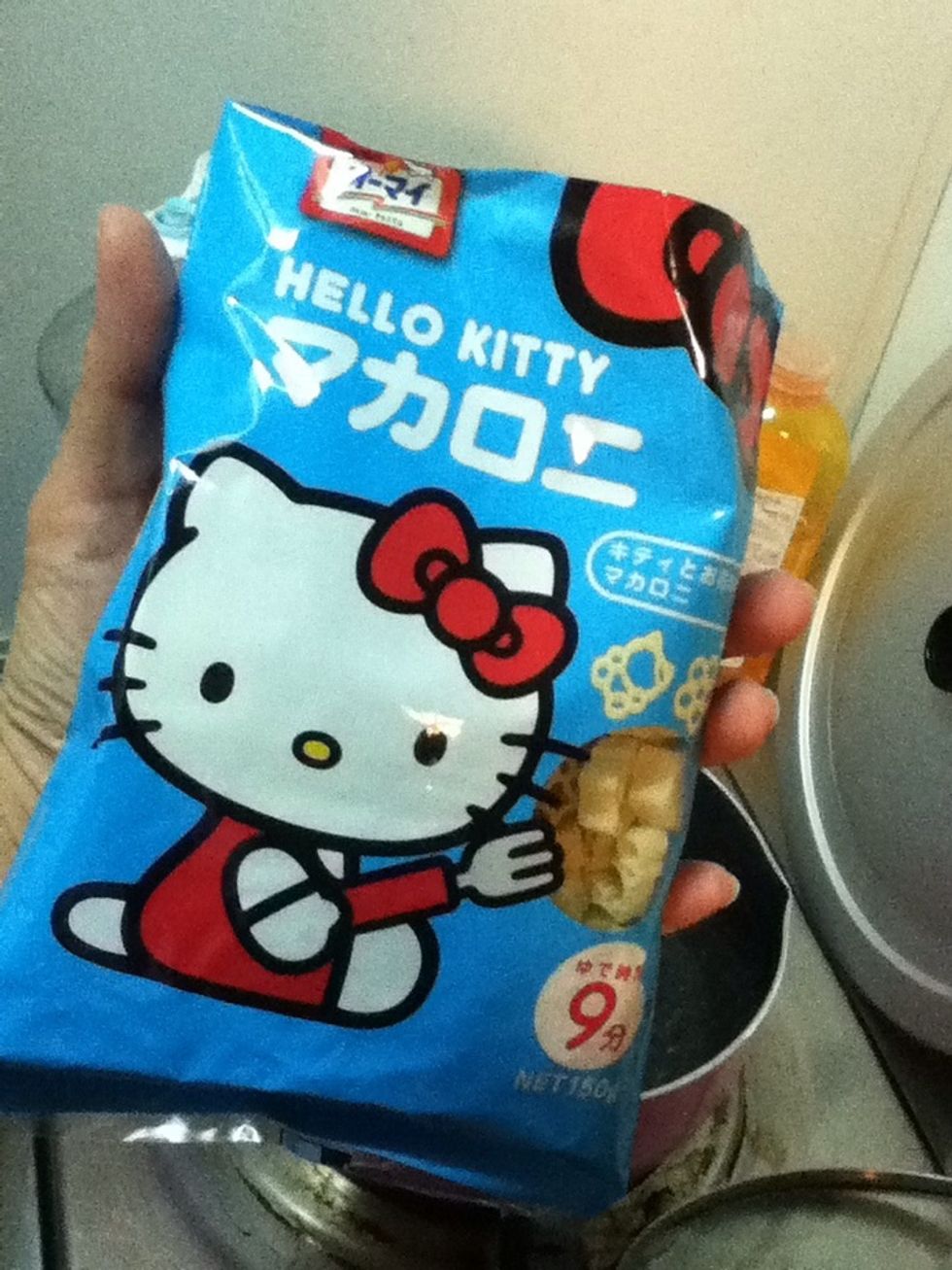 I'm using this Hello Kitty pasta today just cuz it was on sale and it's cute lol but you can use pretty much any shape of pasta/macaroni.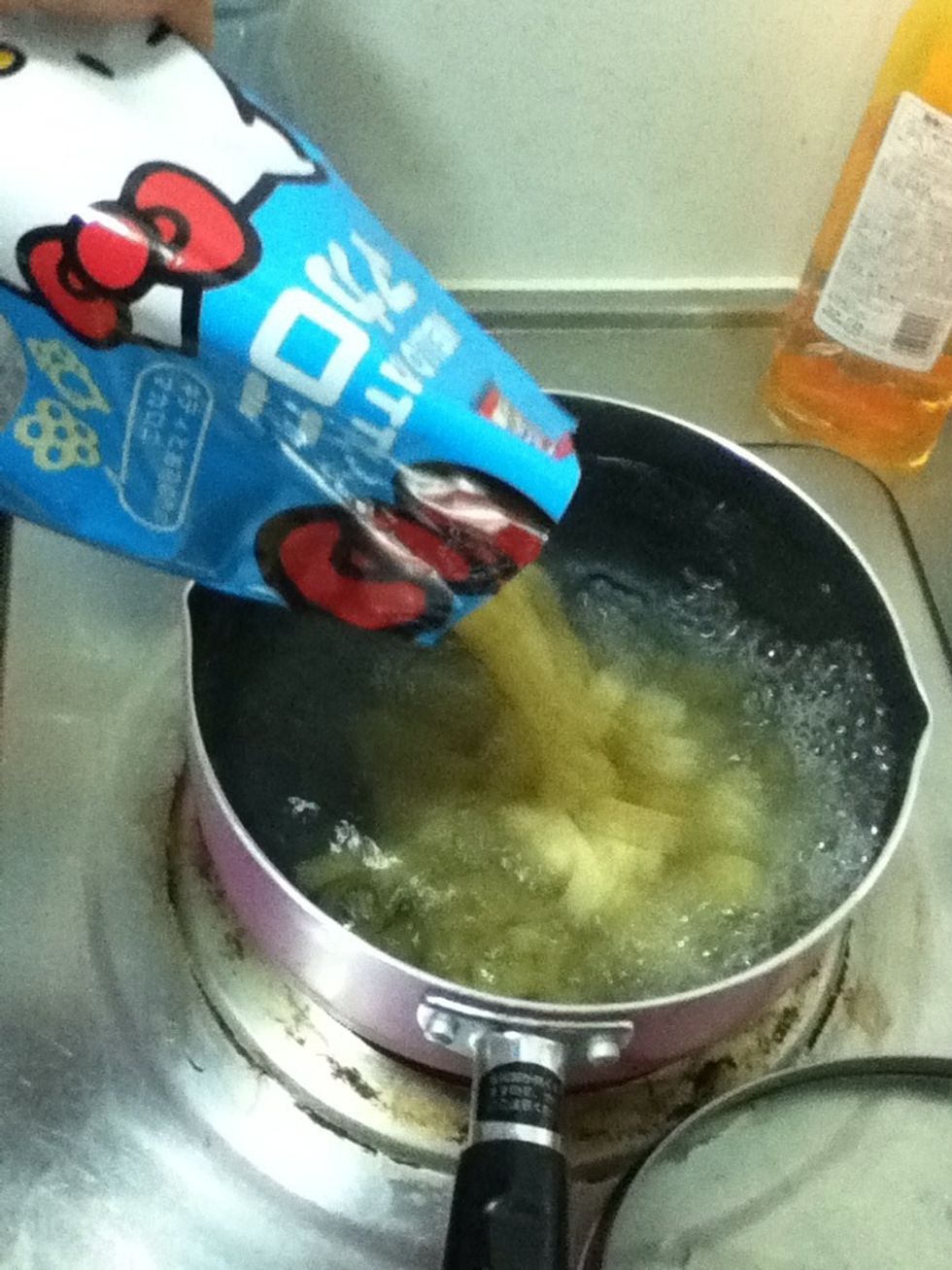 Add to boiled water and cook according to the time on the package.
Meanwhile have some boiled eggs ready. I'm using 2 eggs today but if you like it really egg-y you can use more eggs.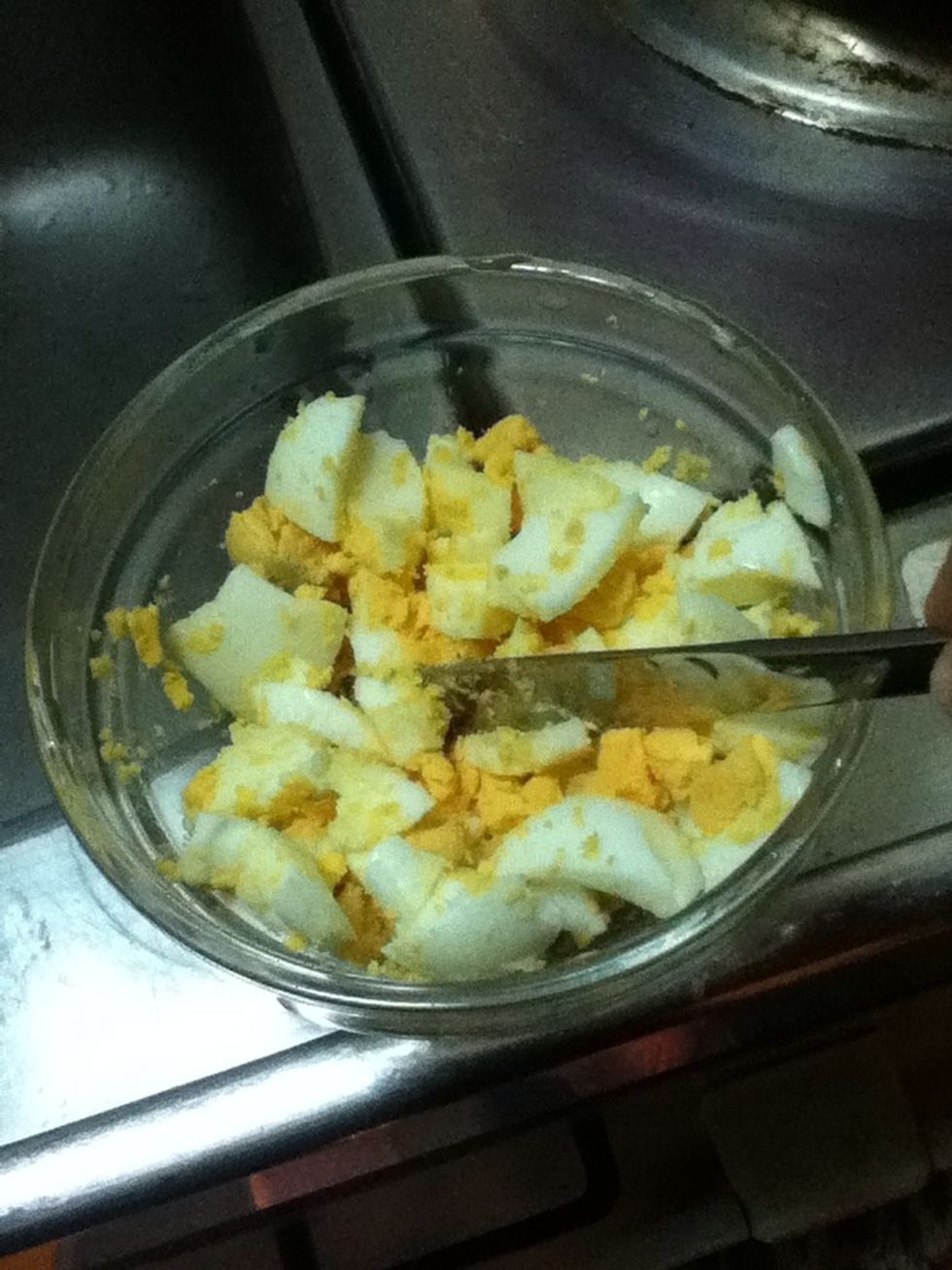 Cut them small like this.....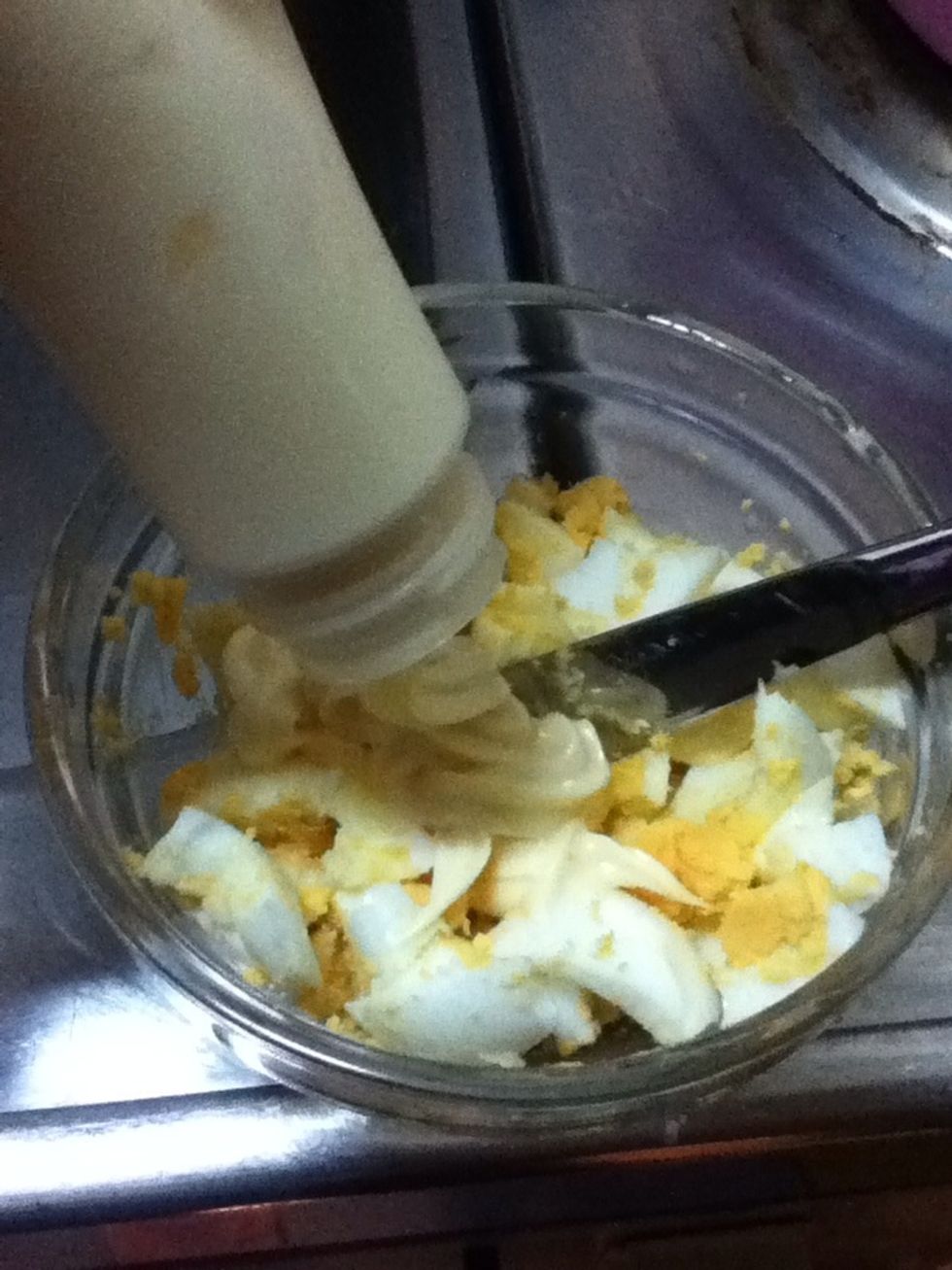 Add mayonnaise.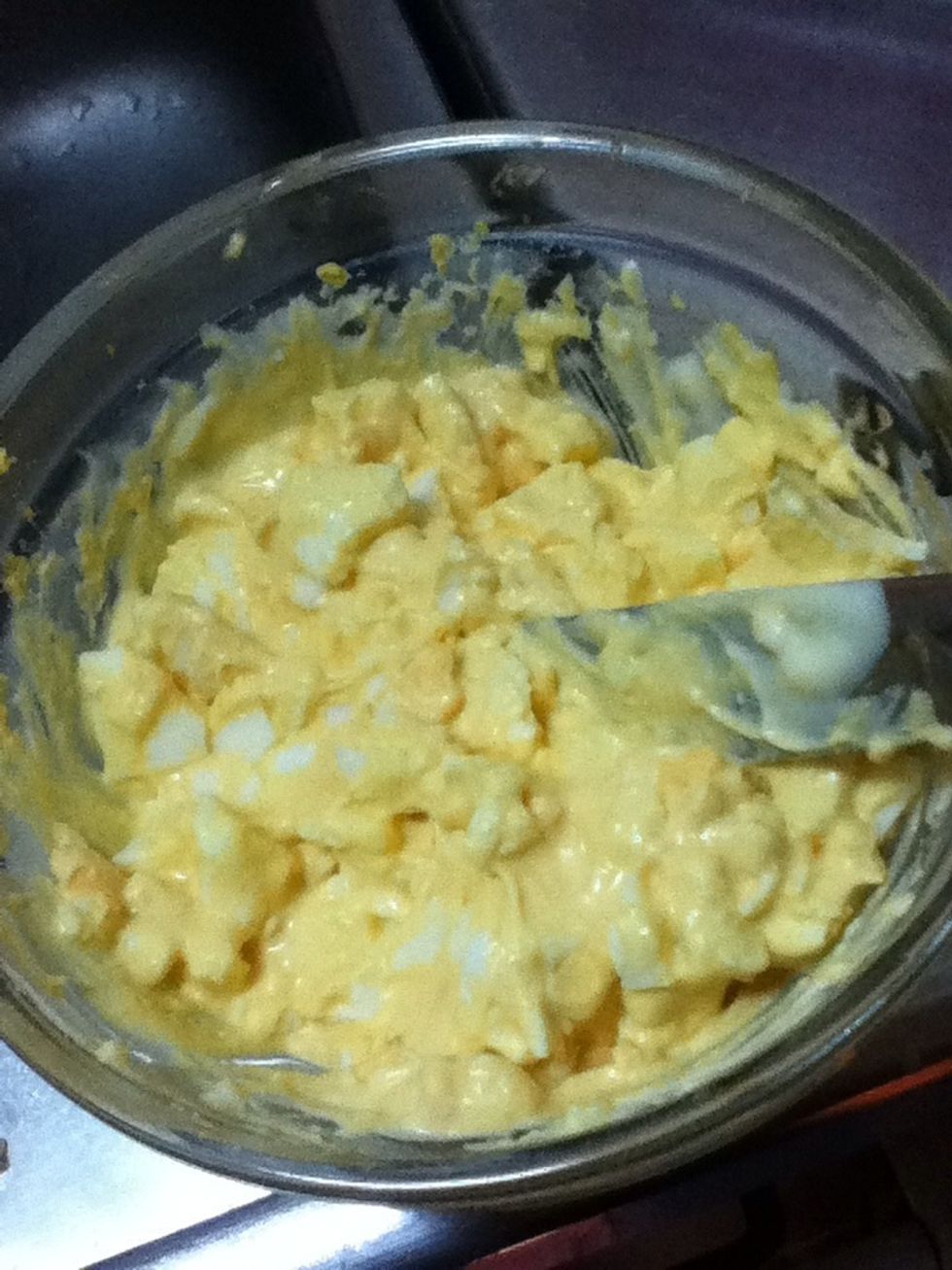 Should look like this.
Hello Kitty pasta is ready! Lol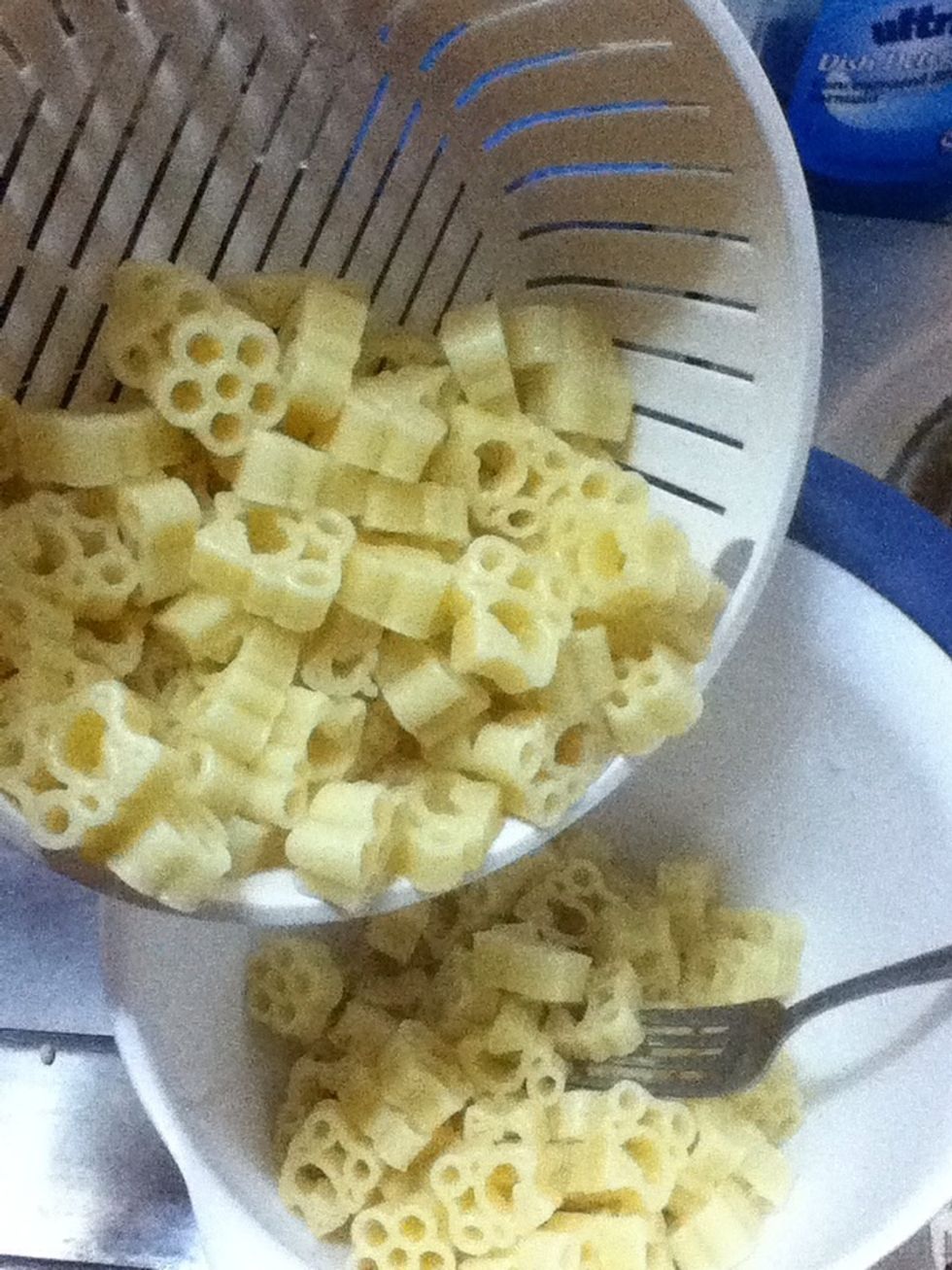 Drain and put them in a bowl.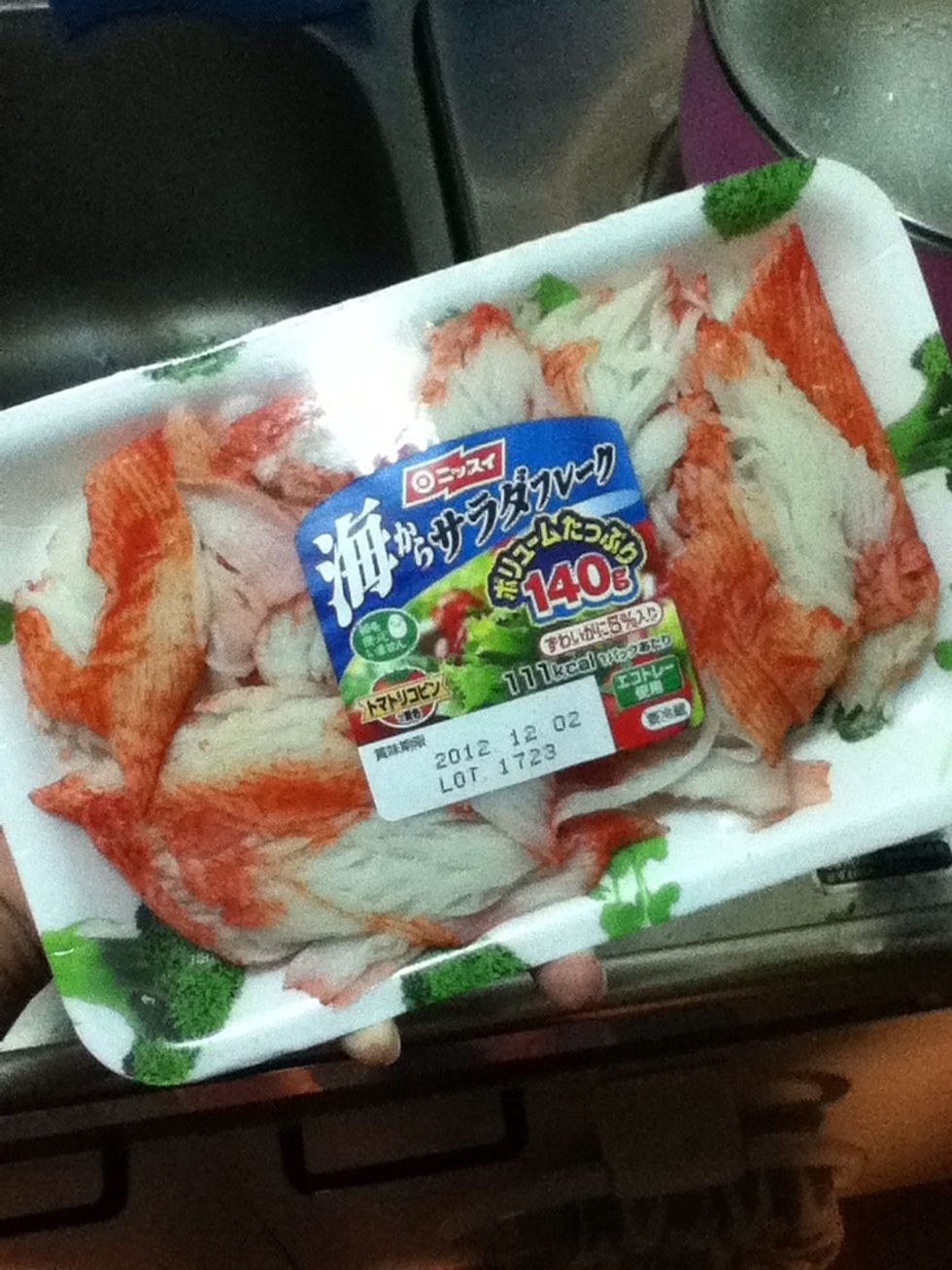 Imitation crab meat.
Add to the pasta.
Add eggs too and mix together.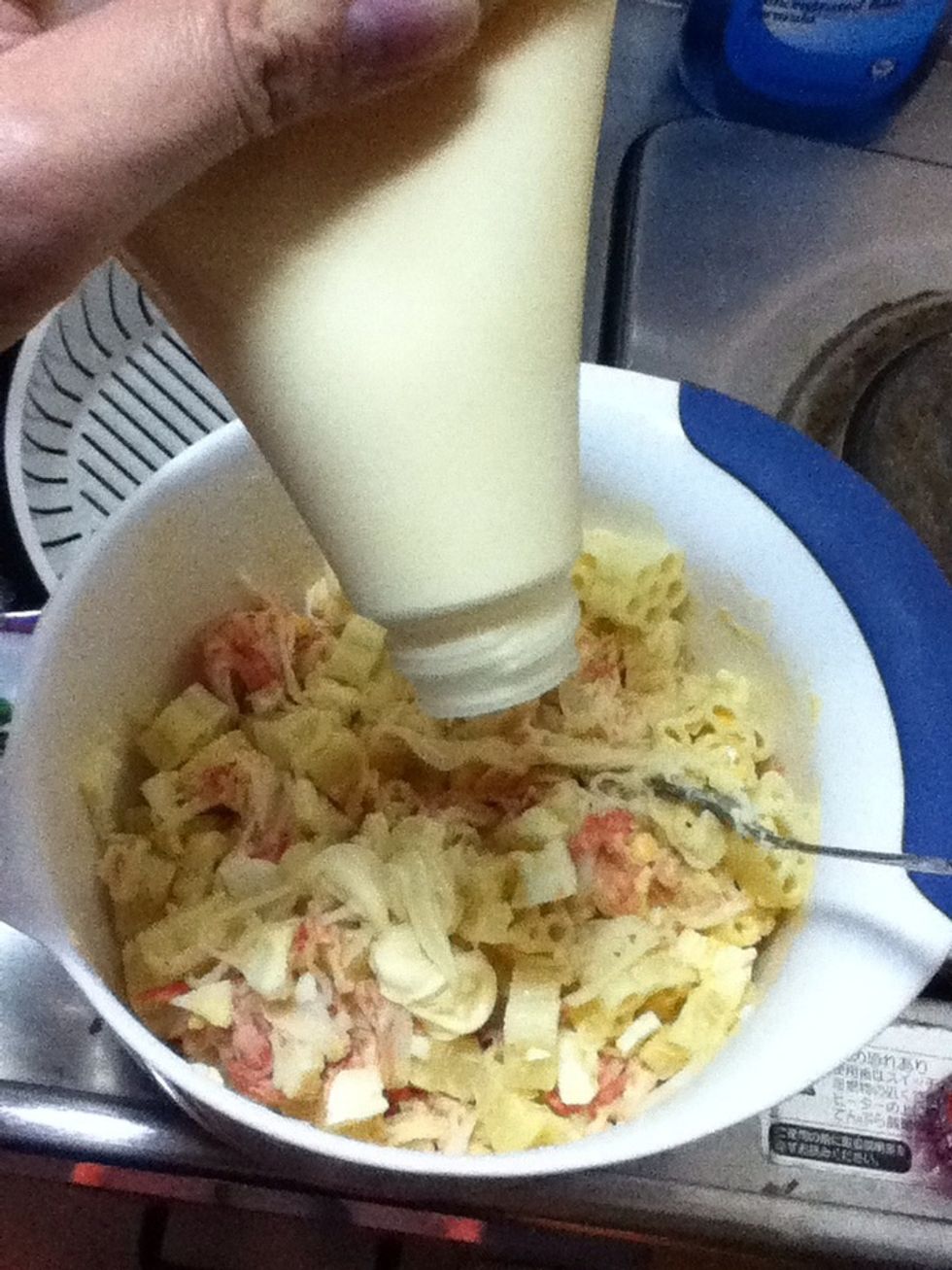 Add some more mayonnaise as you like.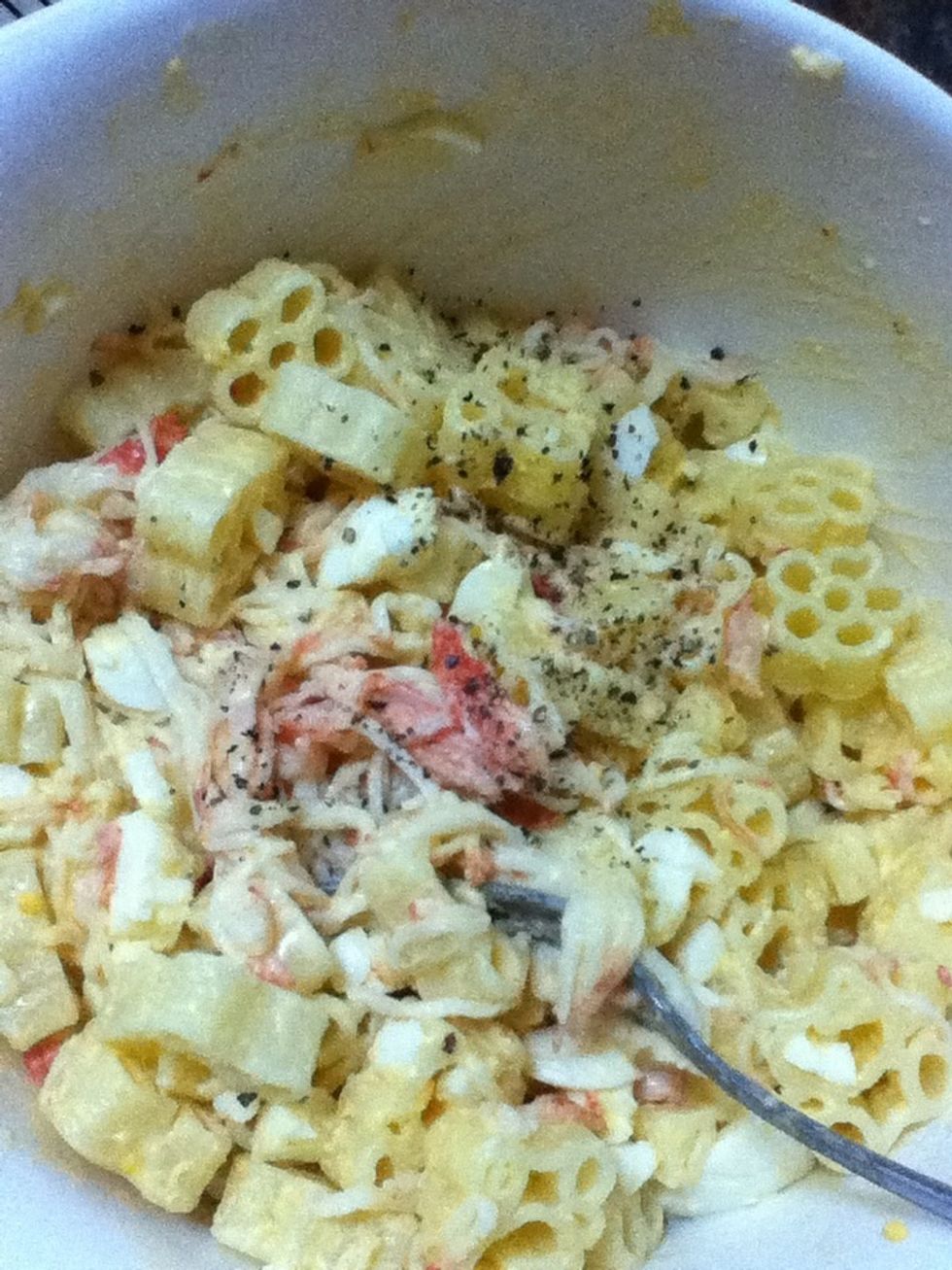 Salt and pepper to taste. I like lots of black pepper :)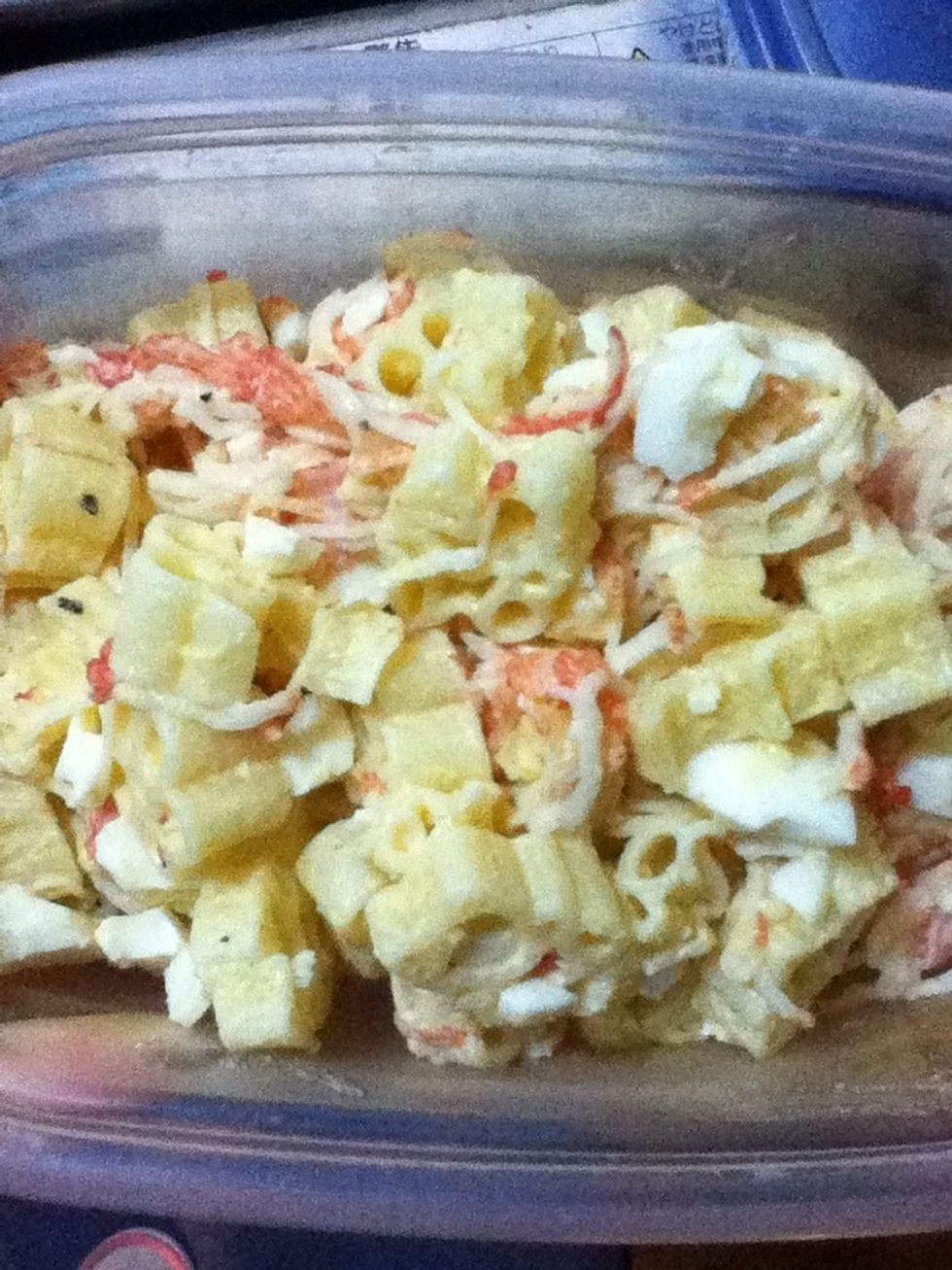 Done!!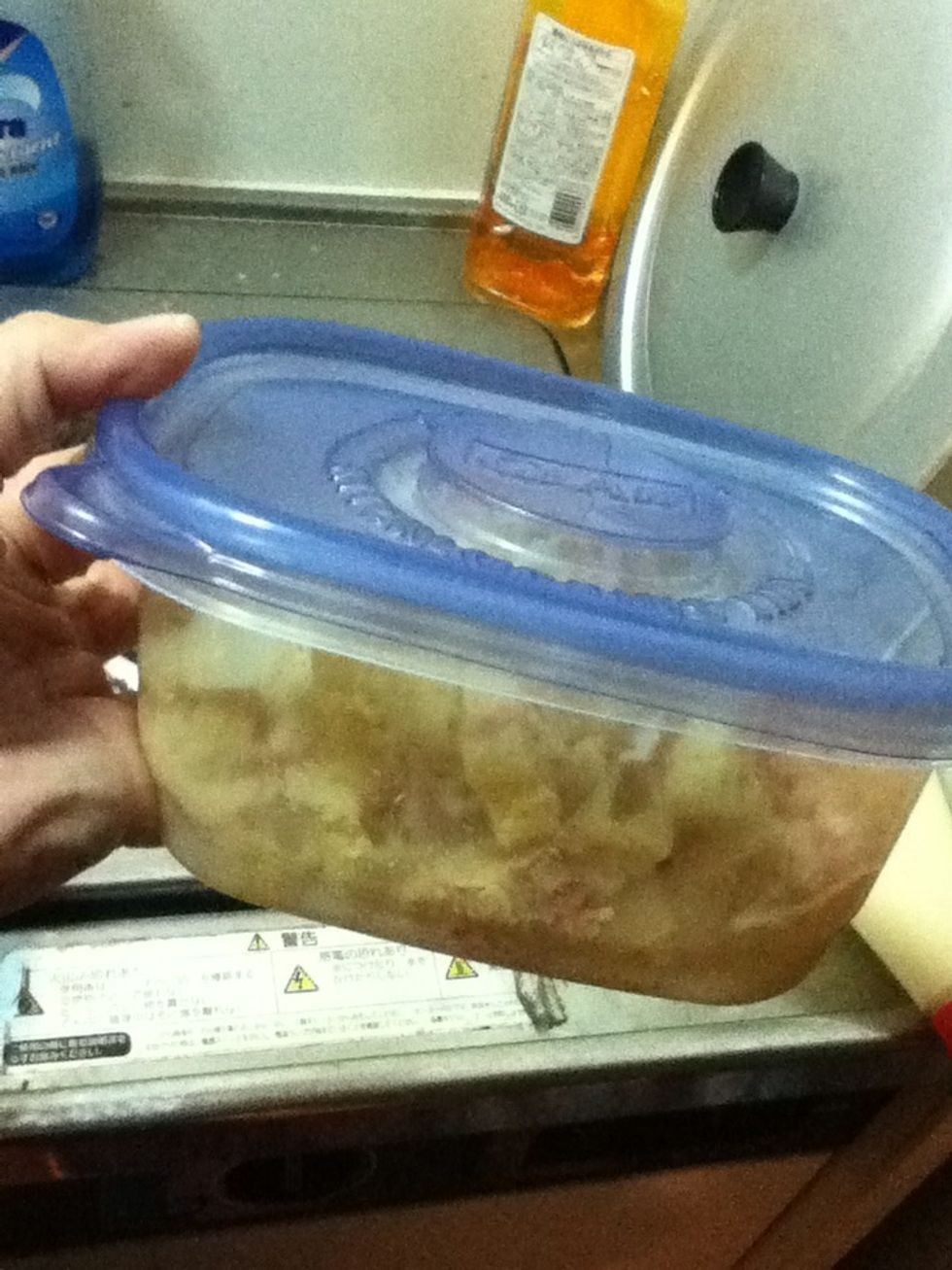 I'm putting them to the container to bring it to work tomorrow.
Boiled egg
Pasta
Mayonnaise
Imitation crab
Salt
Black Pepper
Vinegar ( optional)