Tandoori chicken is usually cooked in a tandoor but this method allows you to marinate and cook tandoori chicken in your home that tastes like its just been served at an Indian restaurant , enjoy!!
6
Ok first of all we will need to make a marinade to put the chicken in, this is the hardest part of the recipe.... And it's easy :0) I marinate my chicken overnight to get good flavour
Add yoghurt, green chilies, ginger and garlic cloves to a blender and whiz until smooth then add to a bowl that your going to marinate your chicken in....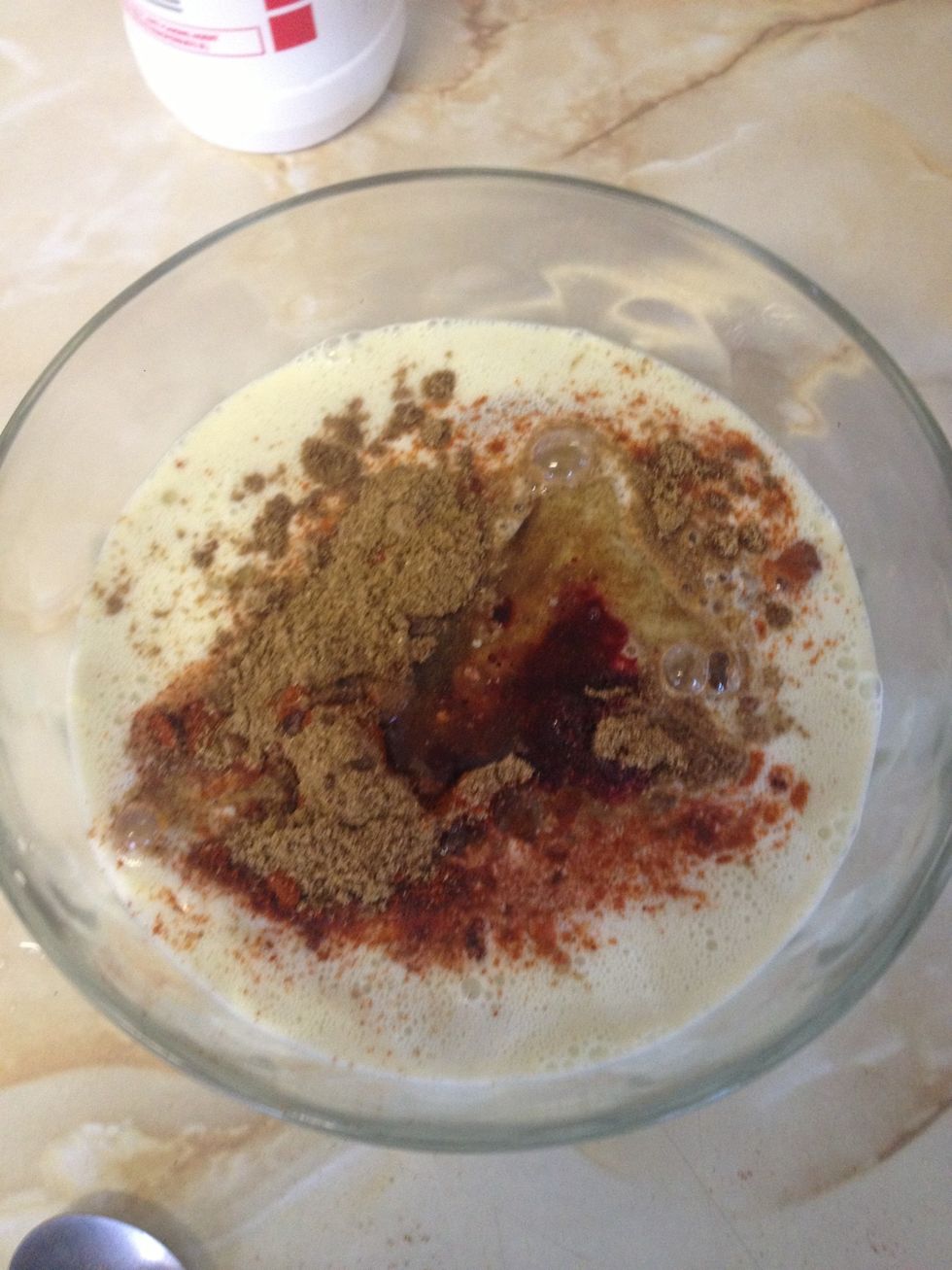 Now add the salt, chilli powder, cumin, garam masala, vinegar, cooking oil and red food colouring and beat it with a fork till it goes glossy and looks like ........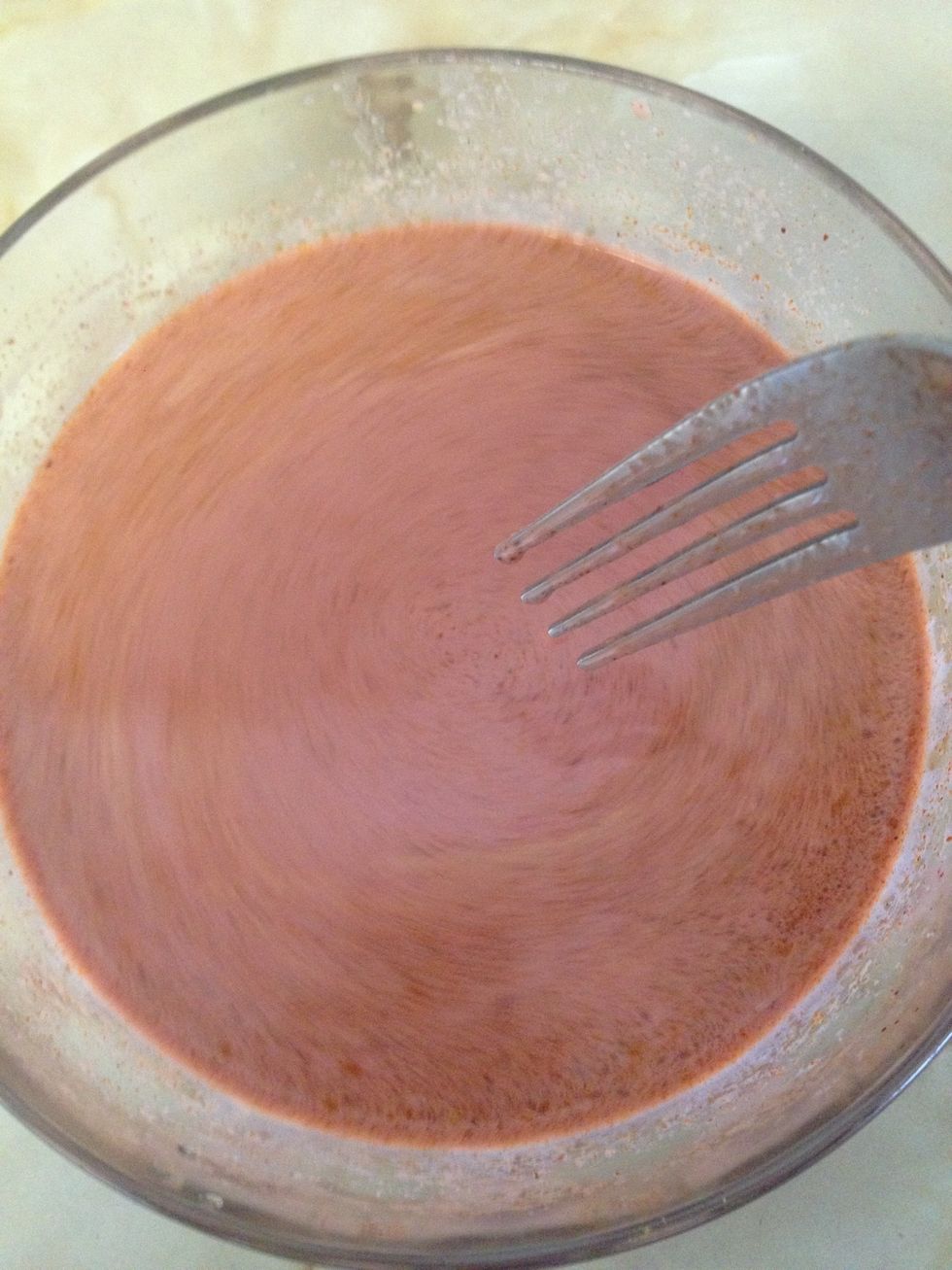 This! Now chop up your chicken breasts into good size chunks, try and get them all roughly the same size so they cook evenly, add to marinade and give it a good stir so every chunk is coated all round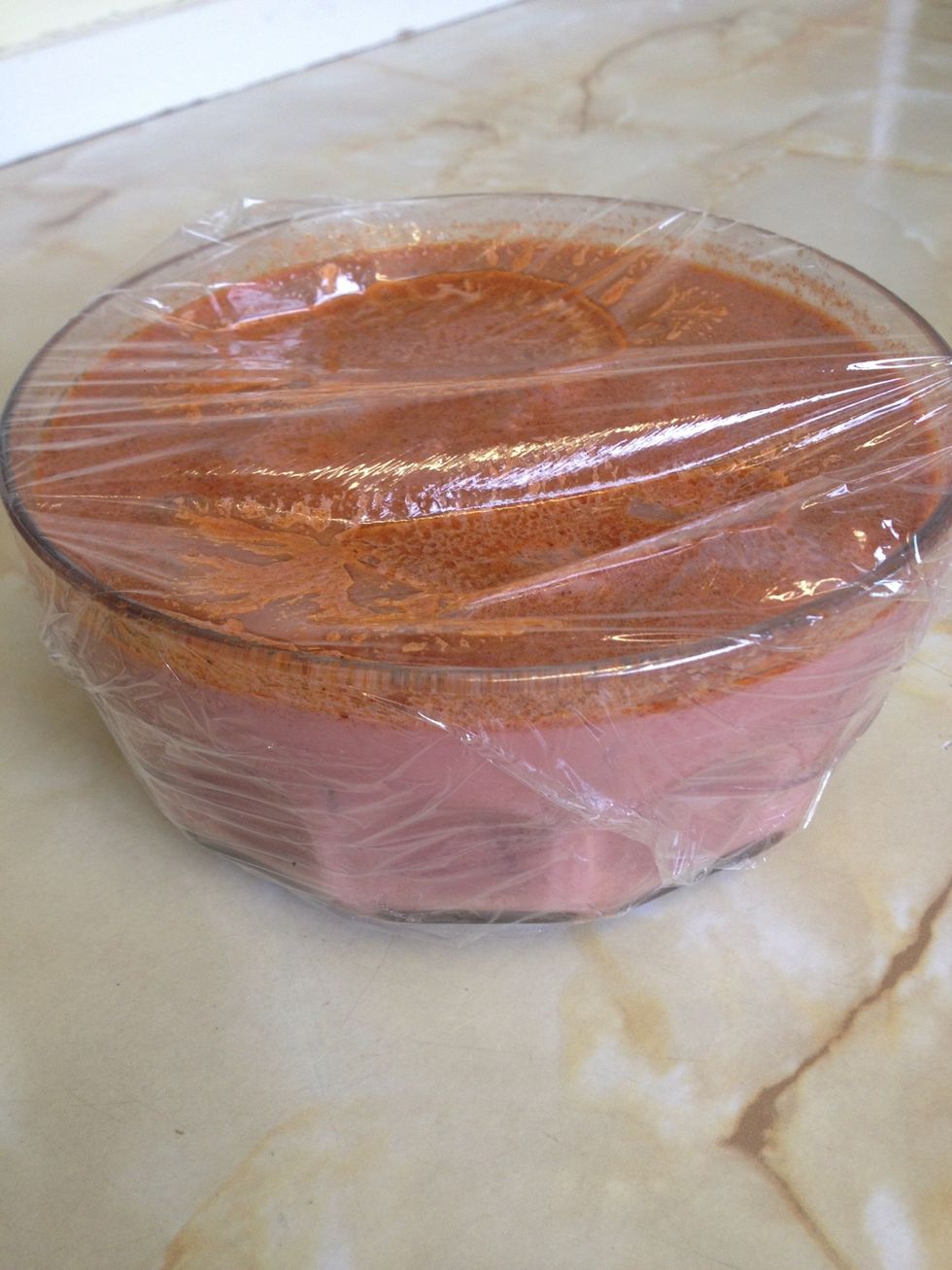 Cover with kitchen film and refrigerate over night. Believe it or not.... Your almost done!! How easy was that ! :0D ....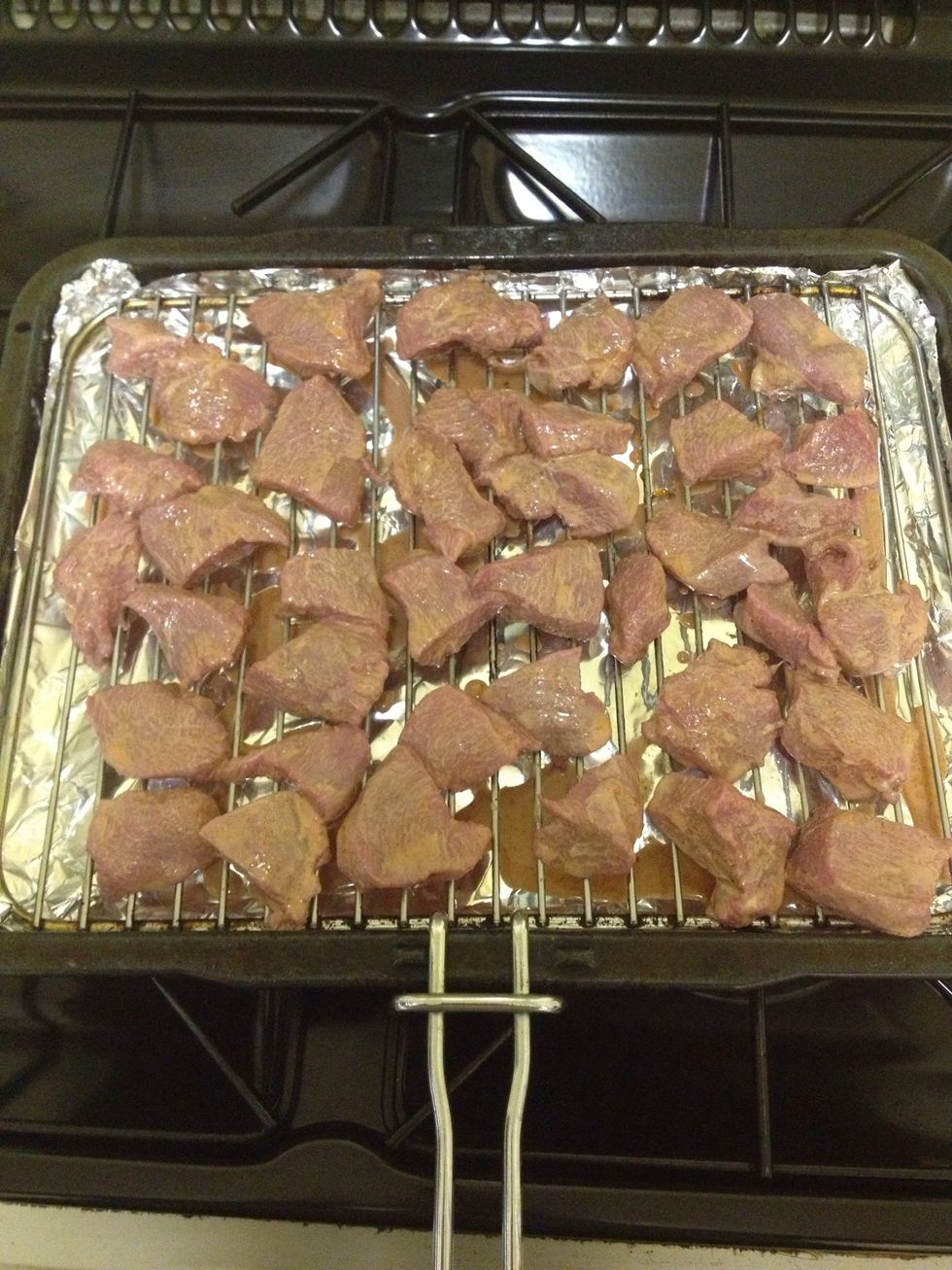 When its time to eat turn your oven on full and lay out your chicken pieces on a grill rack like this. Let excess marinade drop off back into the bowl whilst doing this, I used tongs to save mess :0)
Once the ovens at full temp cook the chicken for about 20 minutes at the top of the oven, keep checking every 5 minutes don't burn it :0) I don't have a fan oven, you might have a better oven :0)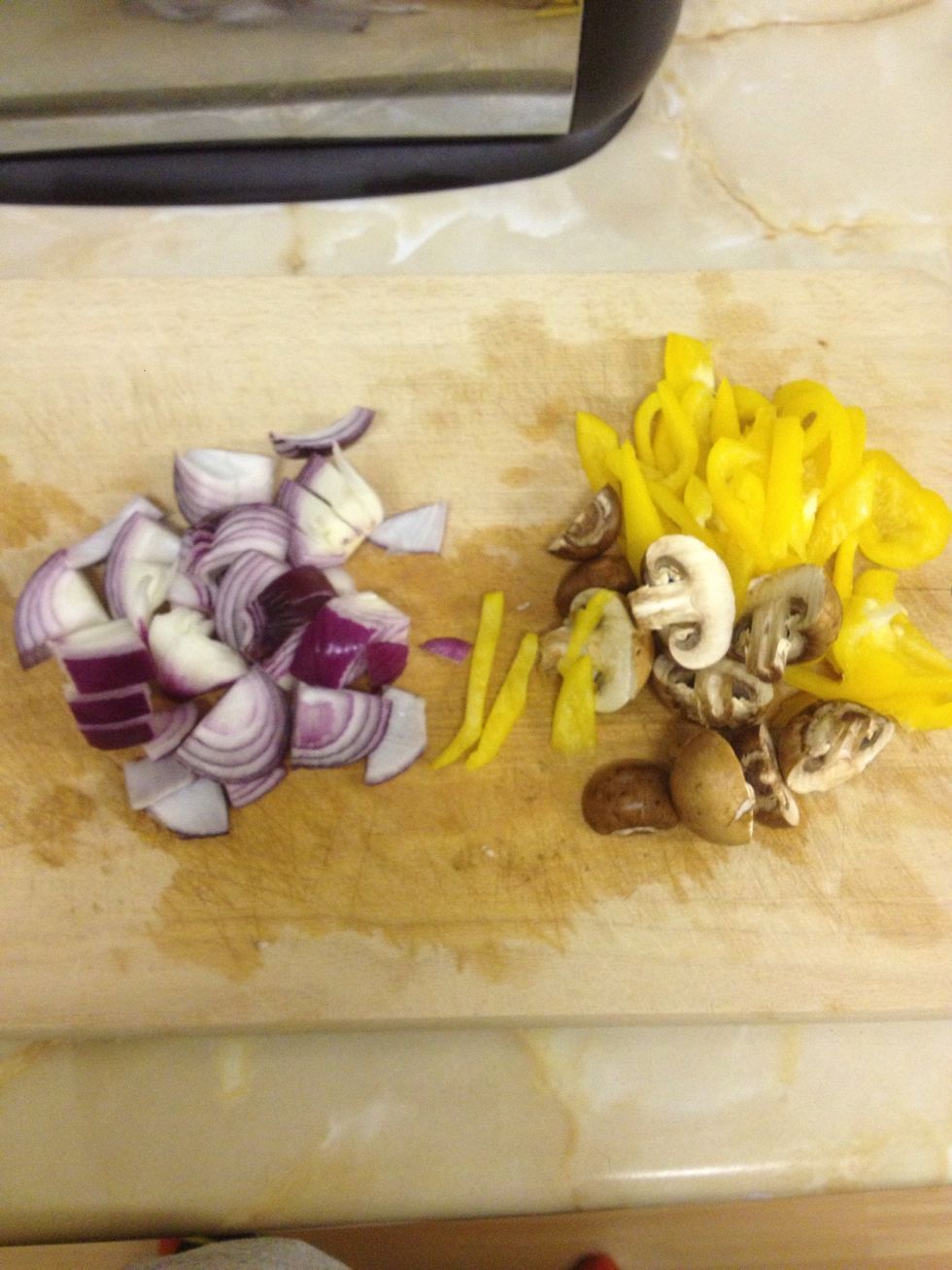 Whilst that's happening chop your onion, pepper and mushrooms, fry them about 5 minutes from the end....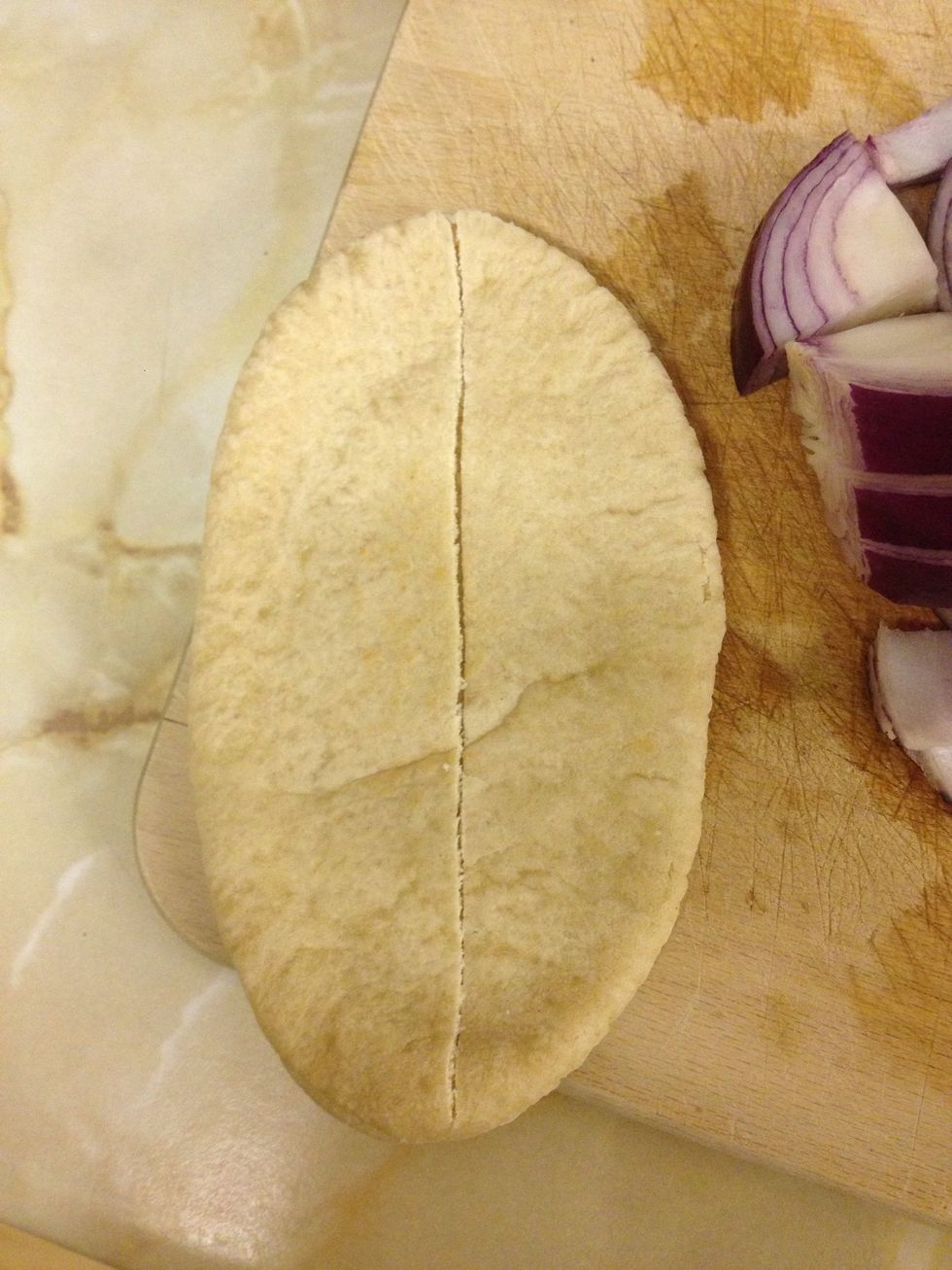 And slice down one side of your pita breads, these only take a minute to grill each side so leave then till the end...
Note I'm keeping the mushrooms separate.... I'm the only one that likes them... I live with strange people :0)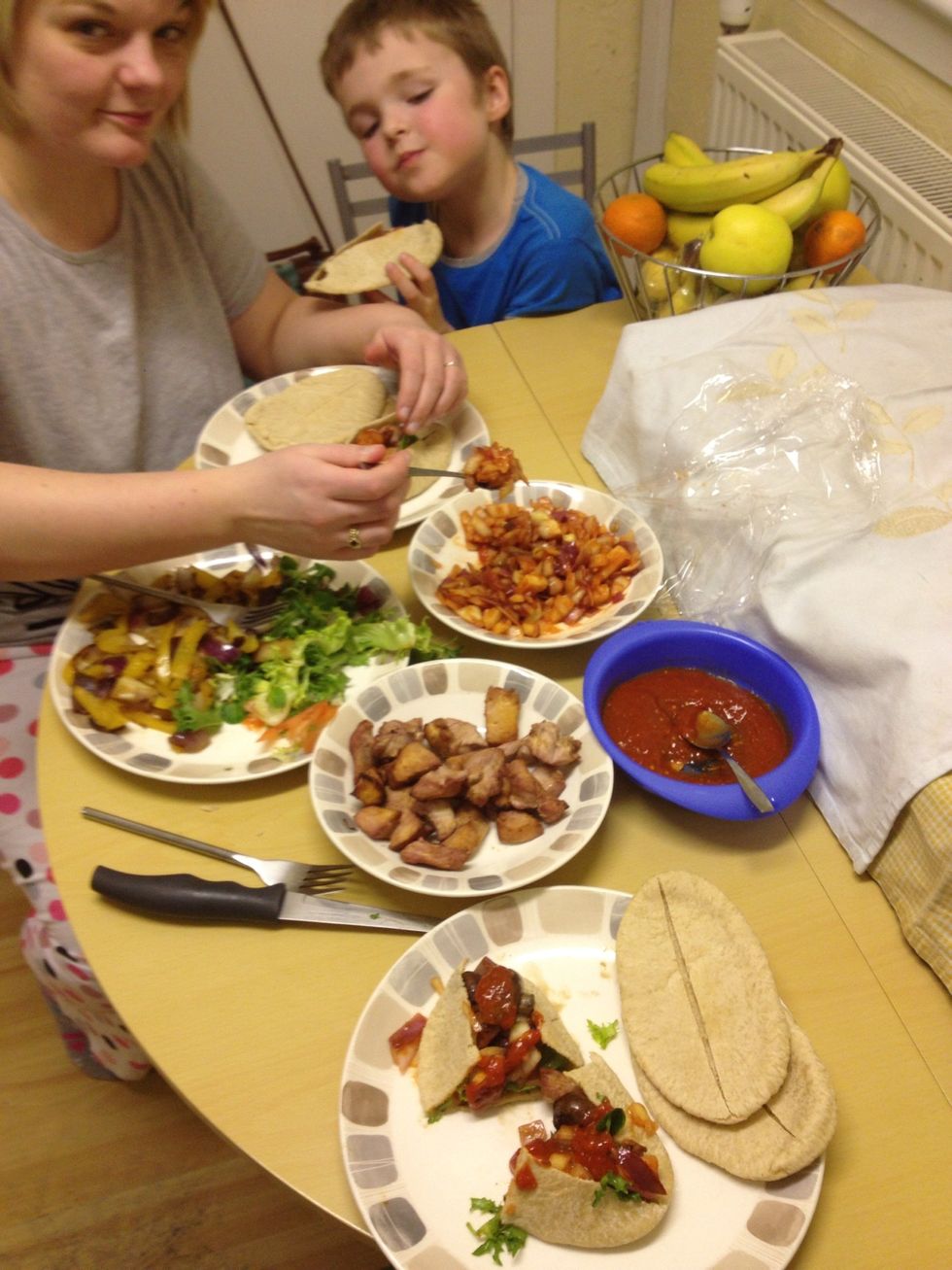 When everything's done serve in separate dishes and let everyone fill their pita breads to the brim! :0) I served mine with salad, volcano sauce from my snap guide, and my spiced onions....
Here's one I stuffed earlier :0) My guide on spiced onions will be up next time I make them as I forgot to do one. If there's anything you'd like me to make a guide on feel free to comment :0) enjoy!
3.0 Chicken breasts
2.0tsp Hot chilli powder
500.0g Pot Natural (plain) yoghurt
2.0tsp Cumin
2.0tsp Garam masala
3.0 chillies or 2 or 6 its up to you :0)
2.0Tbsp Vinegar
2.0Tbsp Cooking oil
1.0tsp Red food colouring
2.0tsp Ground Ginger
1.0tsp Salt
3.0 Garlic Cloves
3.0 Pita breads
Red onion
Mushrooms
1.0 Pepper