An easy quick meal! Great served with garlic bread and a salad on the side.
38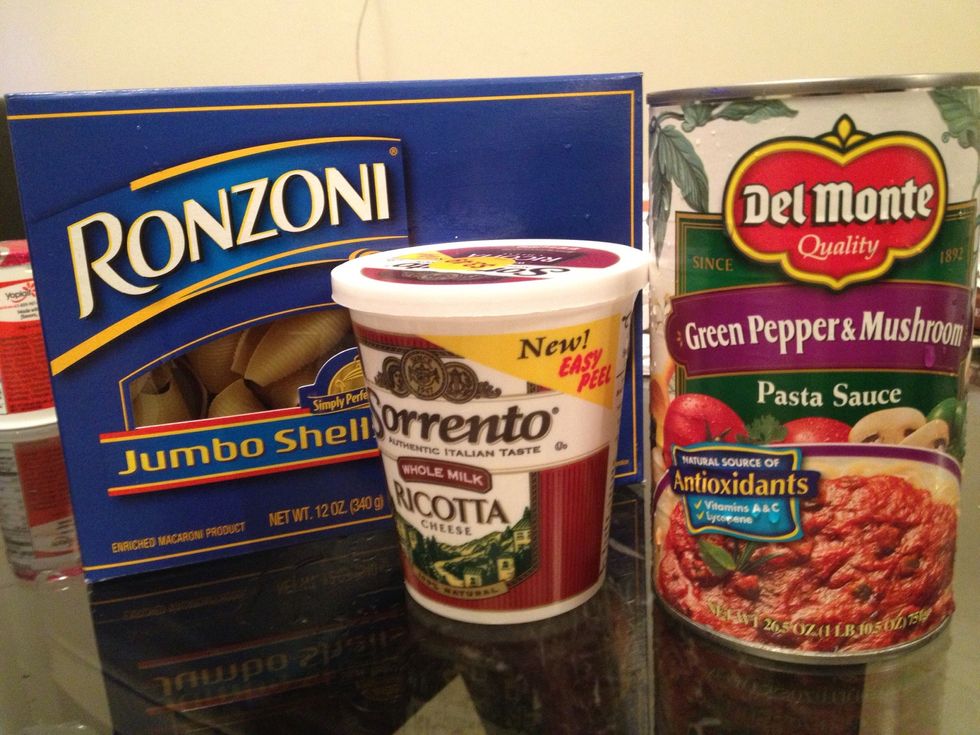 Gather all ingredients. This isn't everything, just a sample of what I used.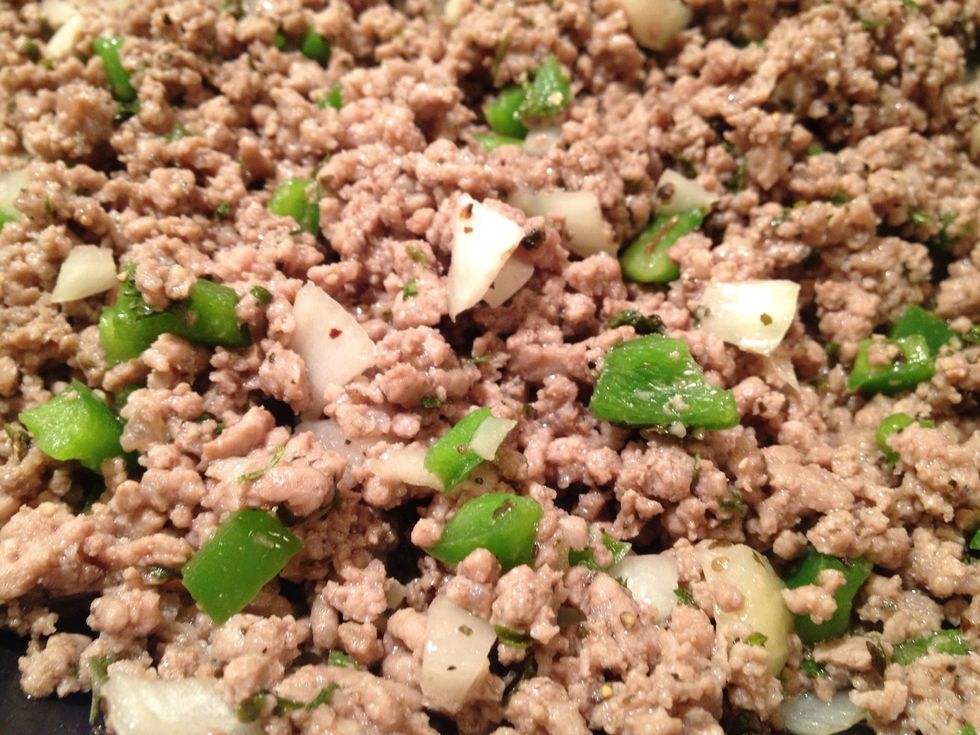 Brown the meat and add seasonings to taste. Toss in onions, green peppers and minced garlic. Cook thoroughly.
In the meantime, start boiling a pot of water for the pasta shells. Add a pinch of salt and some olive oil to the water. Follow instructions on the pasta box for best results. Preheat oven to 325.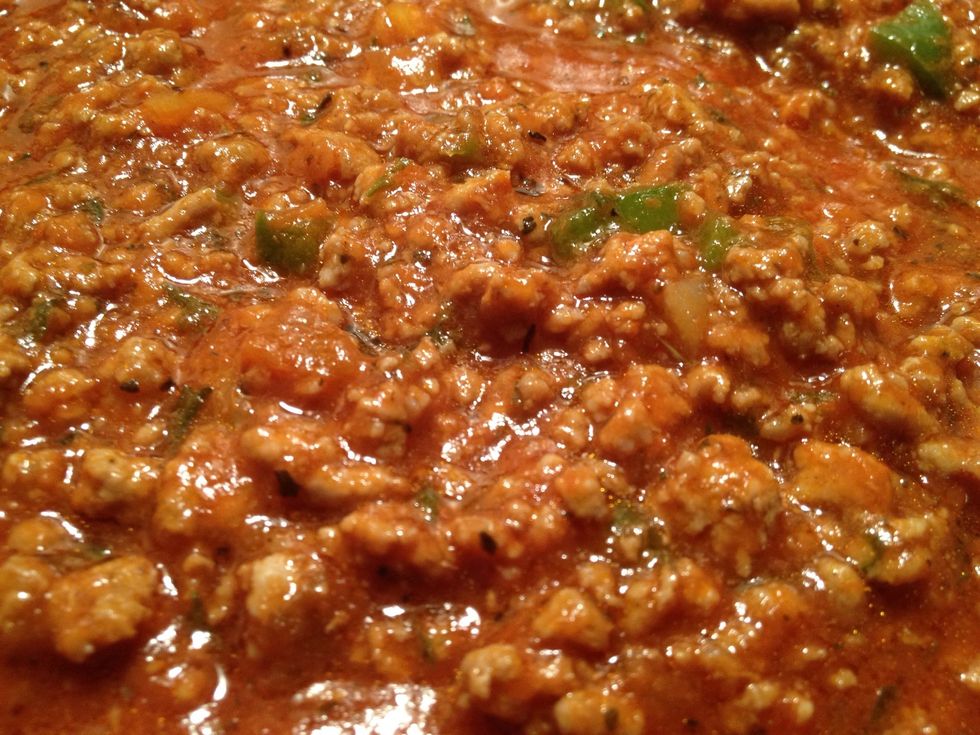 After meat is thoroughly cooked, add pasta sauce. Cover and simmer for a few minutes to marinate the flavors.
Time to begin stuffing the shells! [Optional: add plain pasta sauce to pan to prevent sticking..I omitted this step.] Stuff shells w/ 1 spoonful of meat sauce and 1 spoonful of ricotta.
Repeat step 5 for stuffing all the shellls.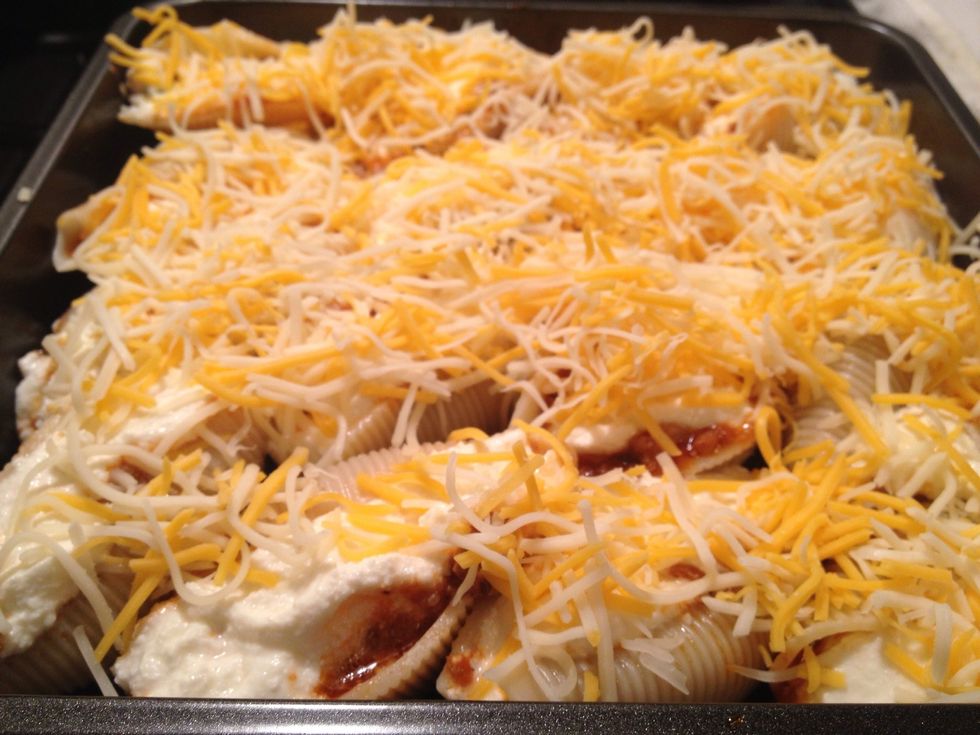 Here are the shells almost ready for the oven. Sprinkle the stuffed shells with shredded cheese. I used a Mexican blend but use mozzarella or whatever you wish.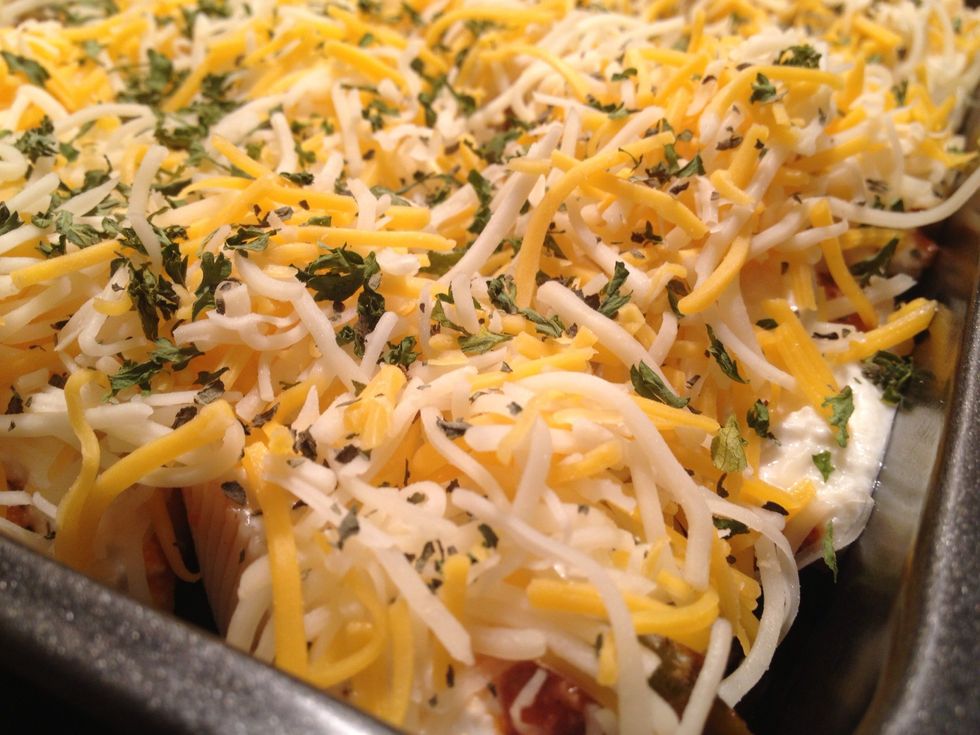 Optional last step is to garnish with parsley flakes/Italian seasonings. Cover with foil and bake for about 30 minutes in order for flavors to blend and to melt the cheese.
And voila! Here they are fresh from the oven! Enjoy!
ground beef or turkey
onions, green pepper, minced garlic
salt, pepper and italian seasonings
ricotta cheese and shredded cheese of your choice
large pasta shells