How to cook easy side dish of bacon potatoes
This is an easy way to cook up potatoes. If you're running out of ideas, you can try this easy recipe. This is not for you if you're watching your caloric intake.
57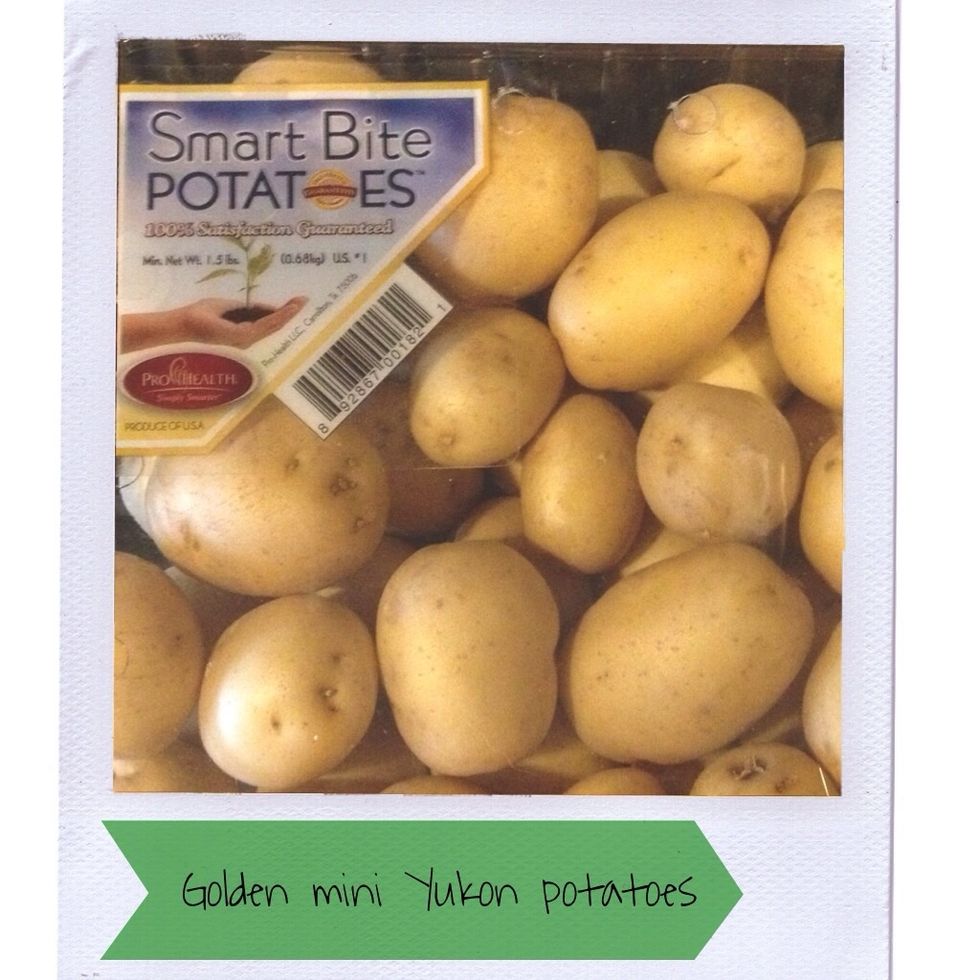 I started with small potatoes. This is yukon, you can try red potatoes. I don't like using baking potatoes, just a little starchy for me. Wash your potatoes.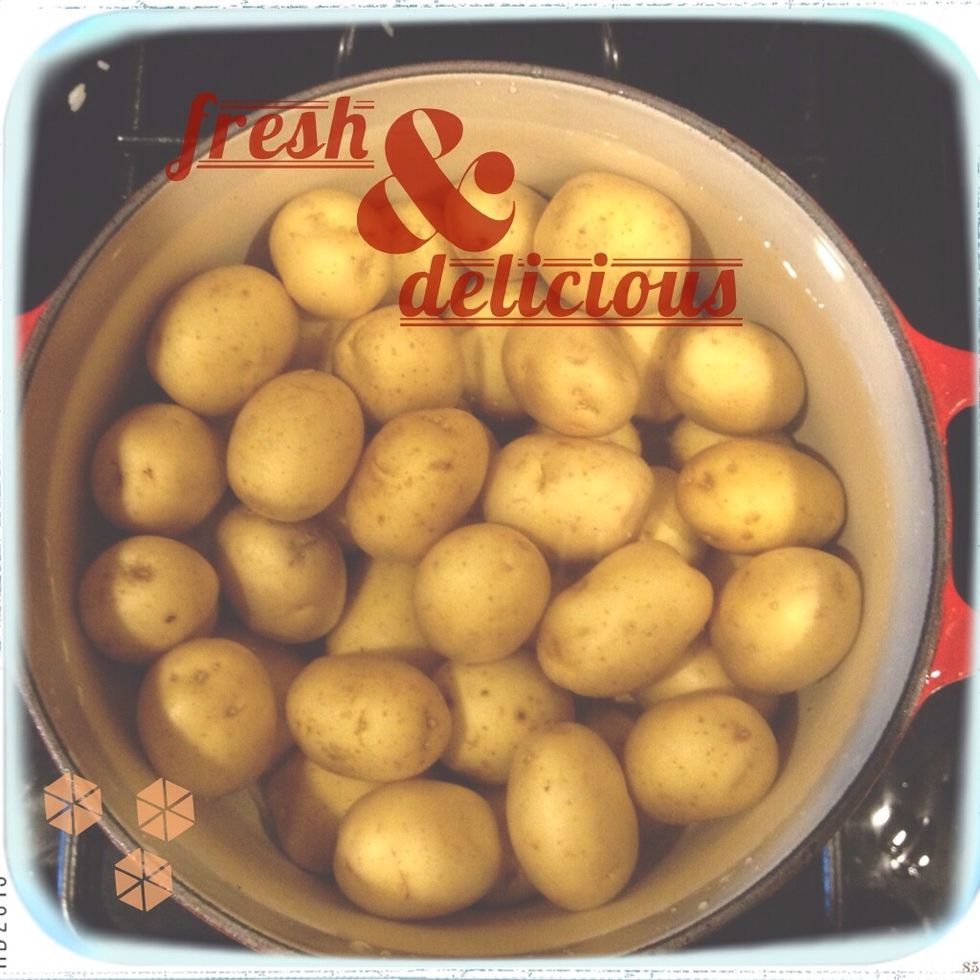 Use a pot big enough for all the potatoes.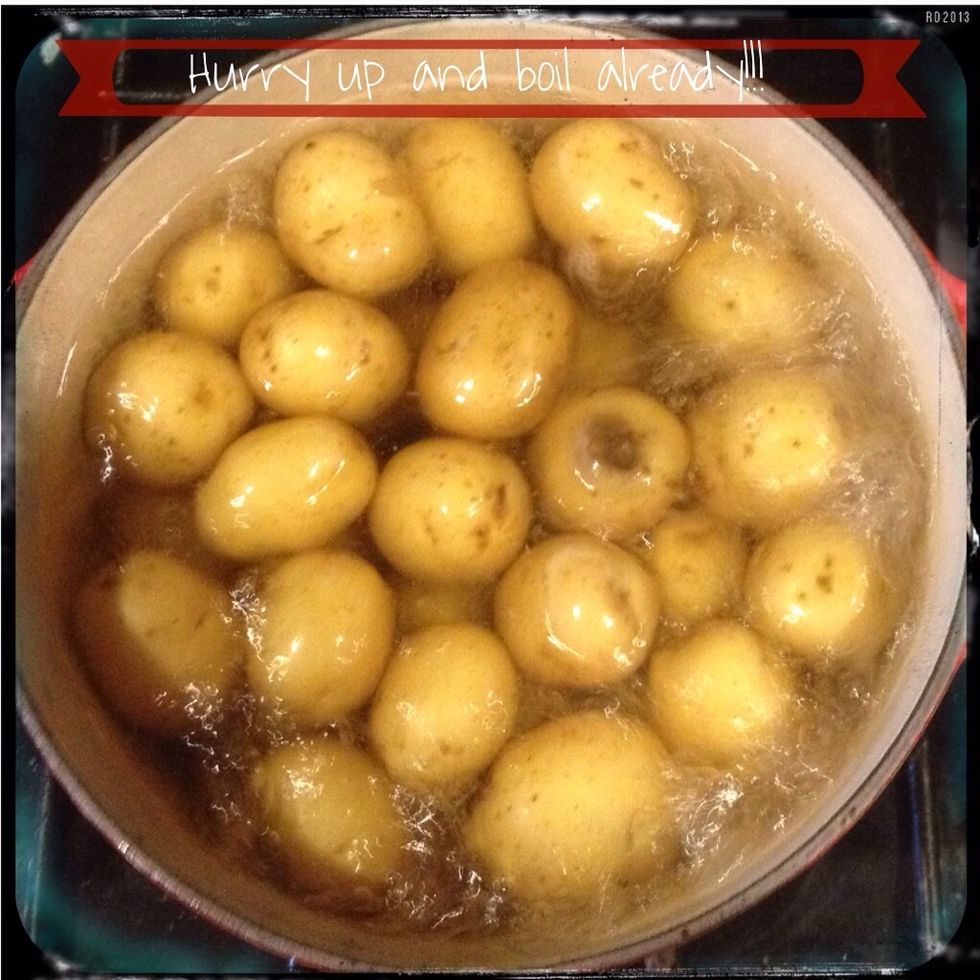 It took about 10-15 minutes for it to cook after it has boiled. Check by using a fork for tenderness.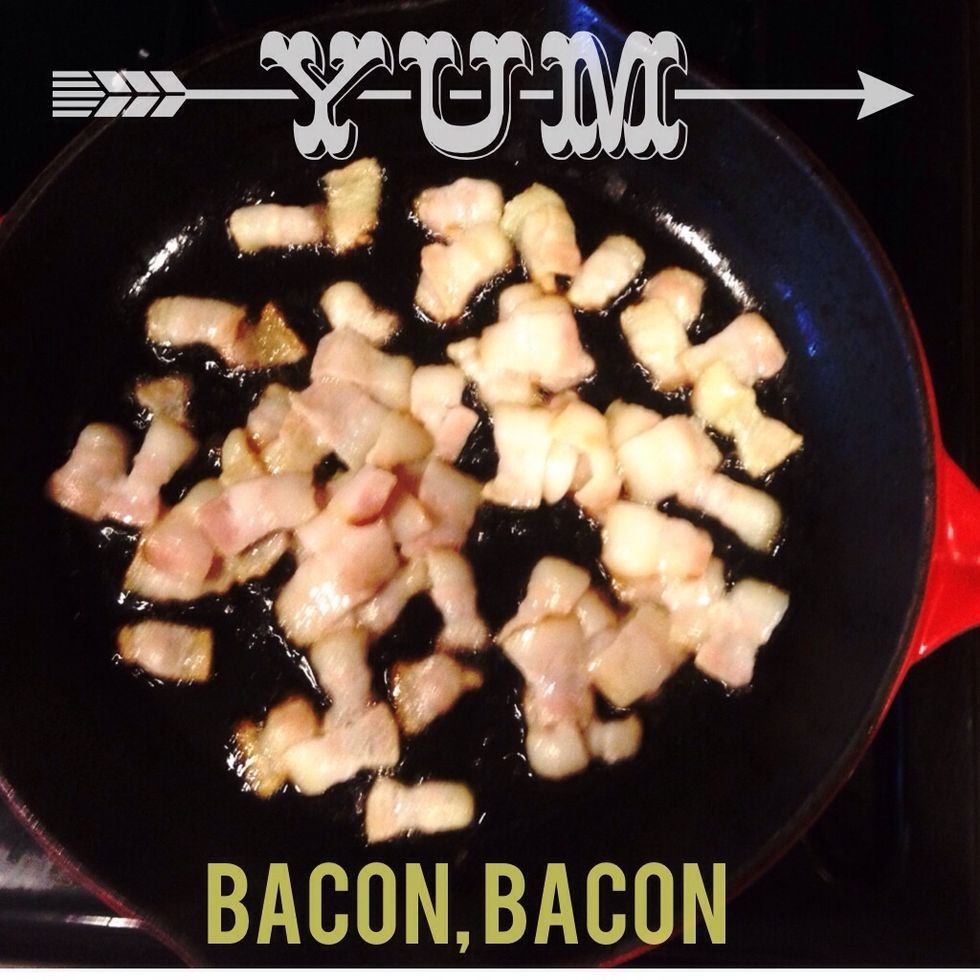 I used cast iron pan to cook the bacon. The bacon had been sliced into small pieces. This is just regular bacon, in the past I've used maple bacon, but it just over-powers everything. Fry until brown.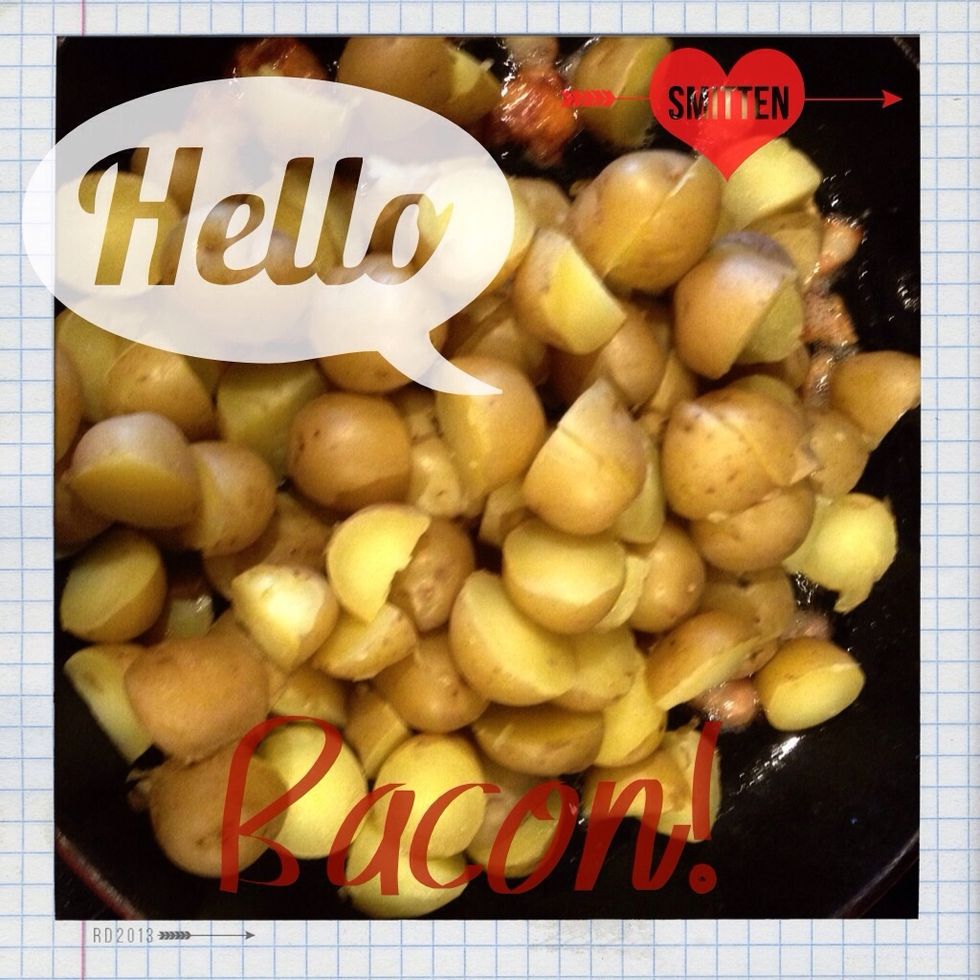 Add your cooked and sliced potatoes to the bacon. Mix.
Add seasoning...salt, pepper, cajun seasoning. The seasoning is totally up to your liking, make it spicier or less spicy. Just remember that bacon is salty already, so add salt to your discretion.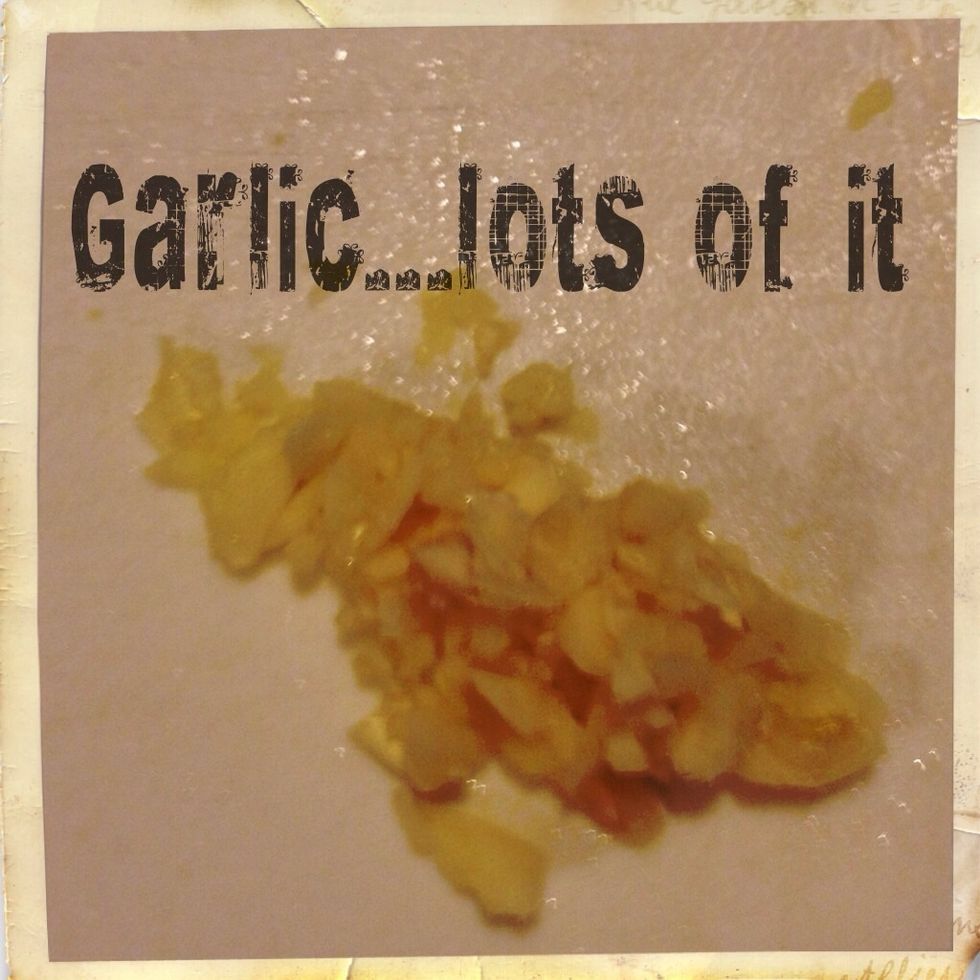 2 cloves of garlic. Minced. Add this when the potatoes are almost done, you don't want the garlic to burn. You can add more garlic for flavor if you wish.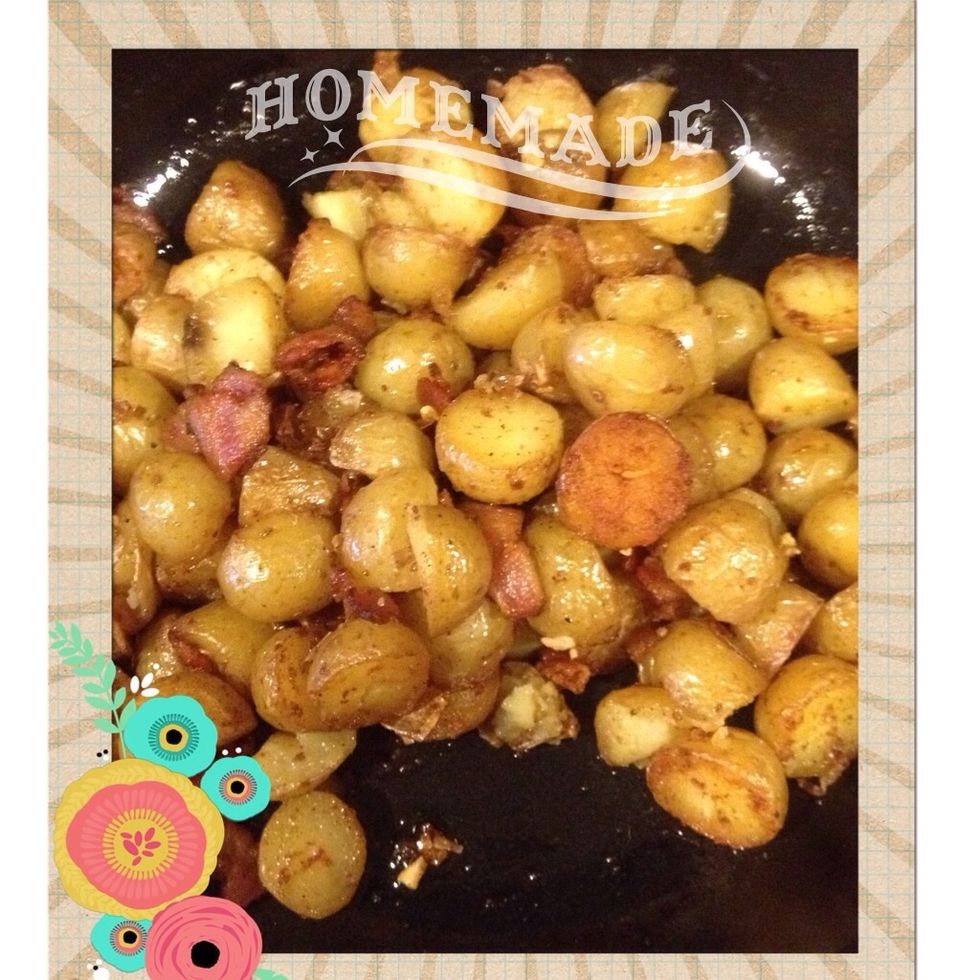 Cook until potatoes are brown. Drain on paper towel if the bacon rendered too much fat.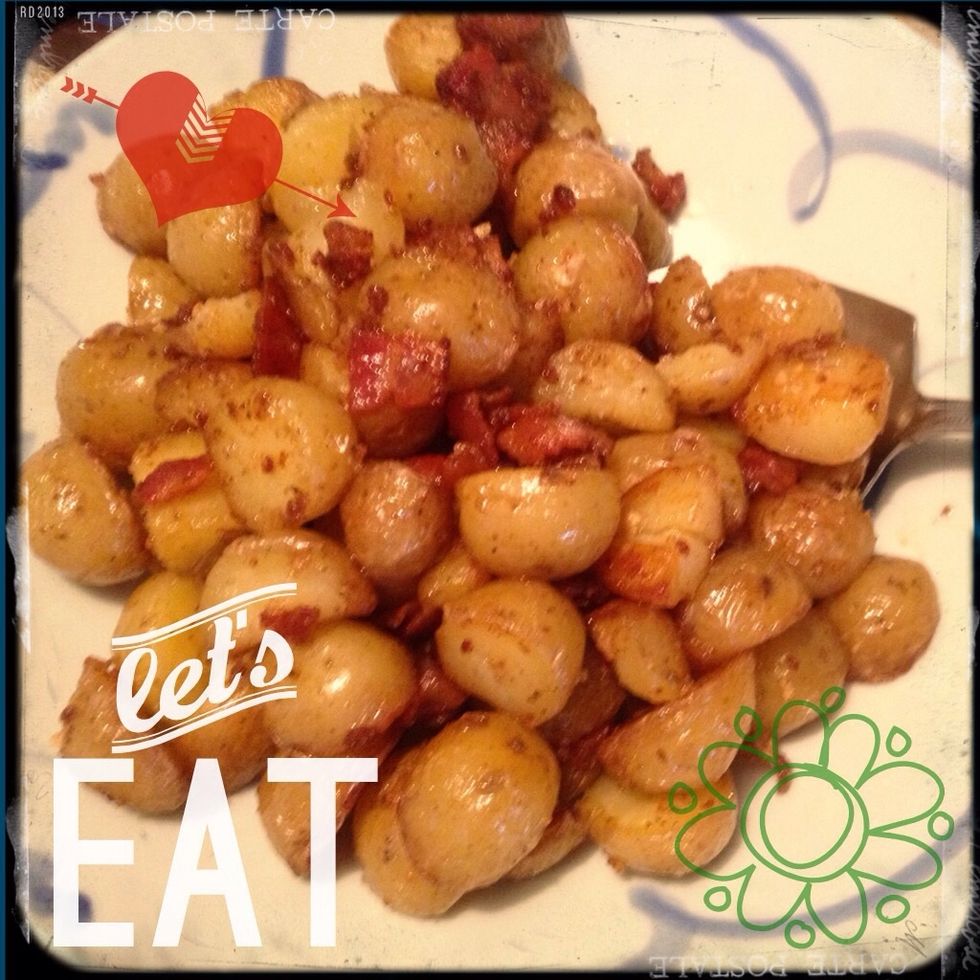 This is a side dish I made for the porkchops that my husband made. My family loves this recipe...they always ask for seconds.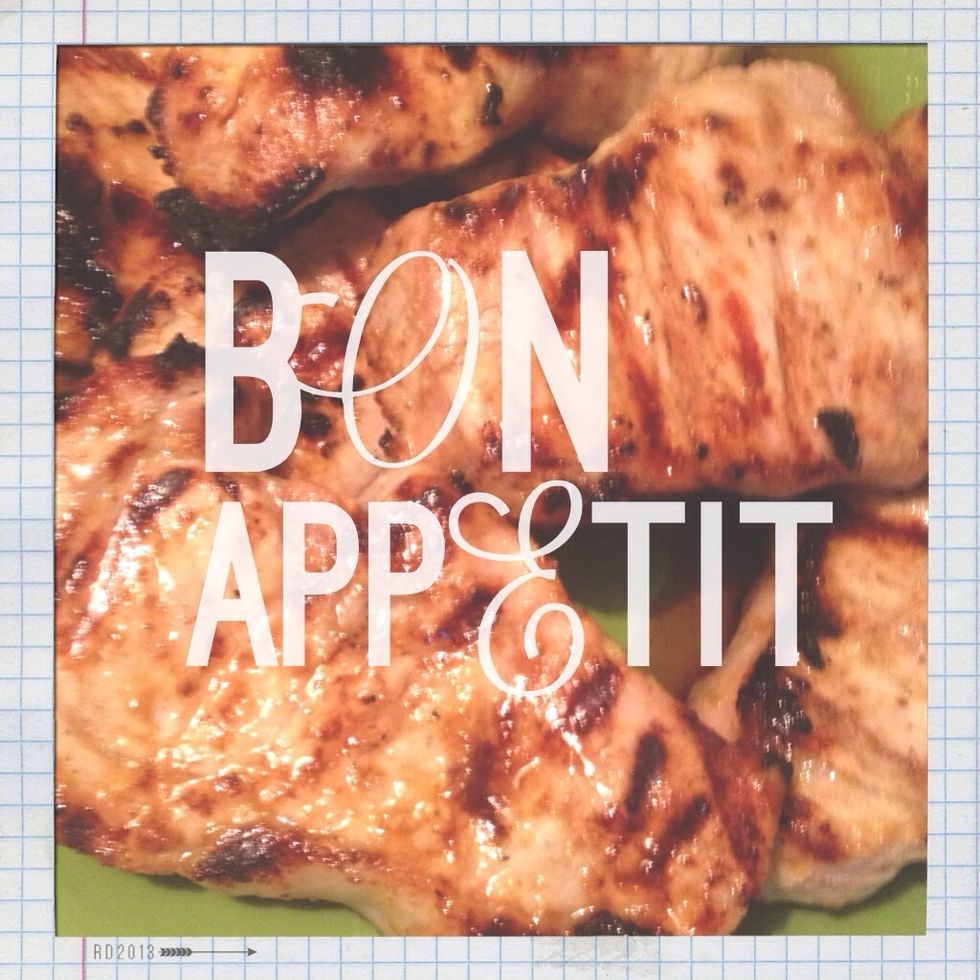 For these easy recipe chops...1 inch thick boneless pork chops. Marinated in honey mustard dressing for approx. 4 hrs in a ziploc bag, marinate overnight if you can. Grill on each side for 7 min.
1.0lb Mini potatoes (red or gold)
8.0 Strips of bacon (sliced into small pieces)
2.0 Garlic cloves (minced)
Salt
1/4tsp Pepper
1/8tsp Cajun seasoning
Marivic Clifton
I'm a huge crafter by heart. Love making handmade stuff to give as gifts. I will share with you what I know and thank you for checking out my guides.