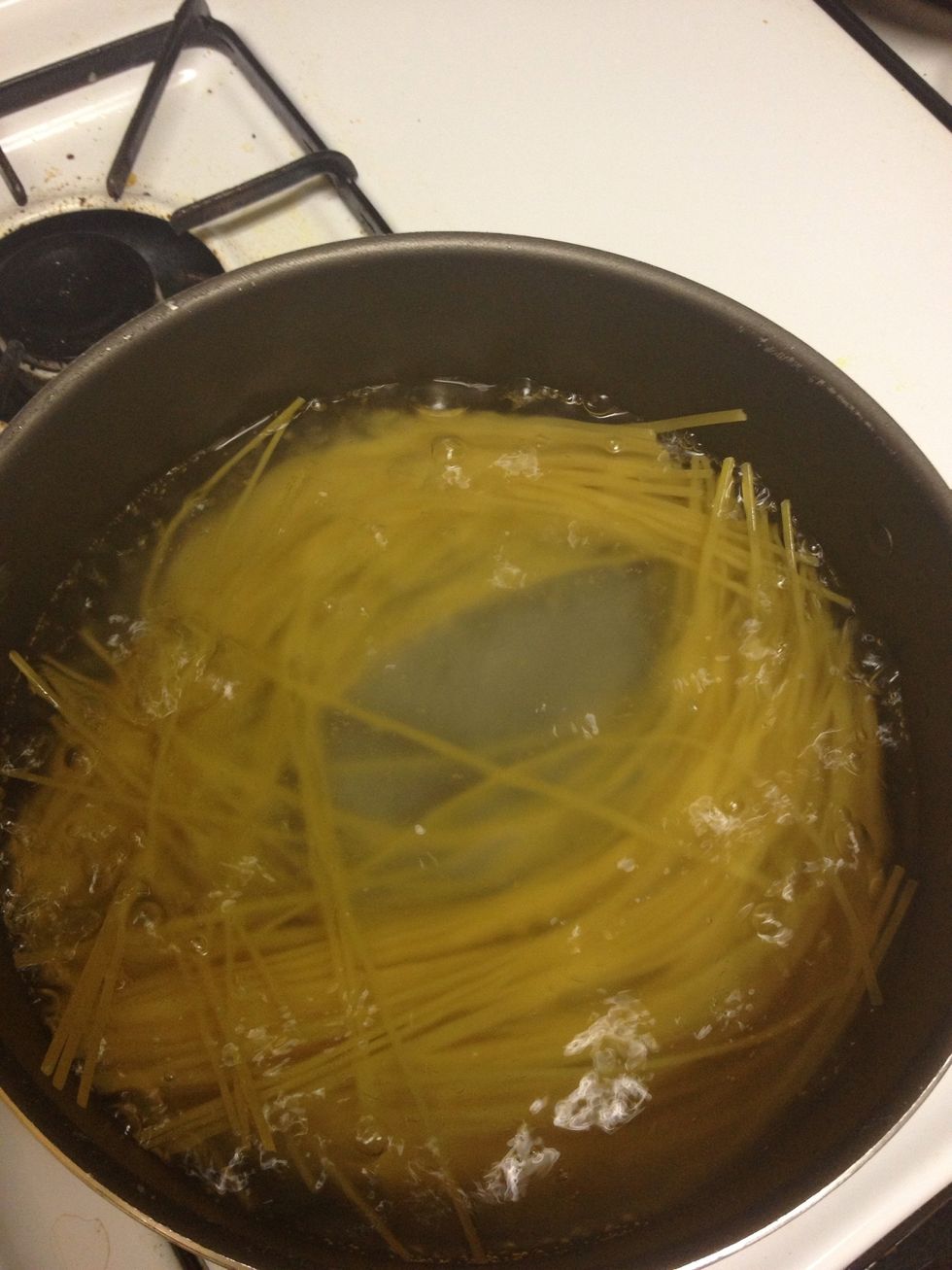 In a large boiler, bring water to boil, and add a dash of salt for seasoning (optional). Add linguine noodles and boil for 10-11 minutes. I used only half a box of noodles, but you may use them all.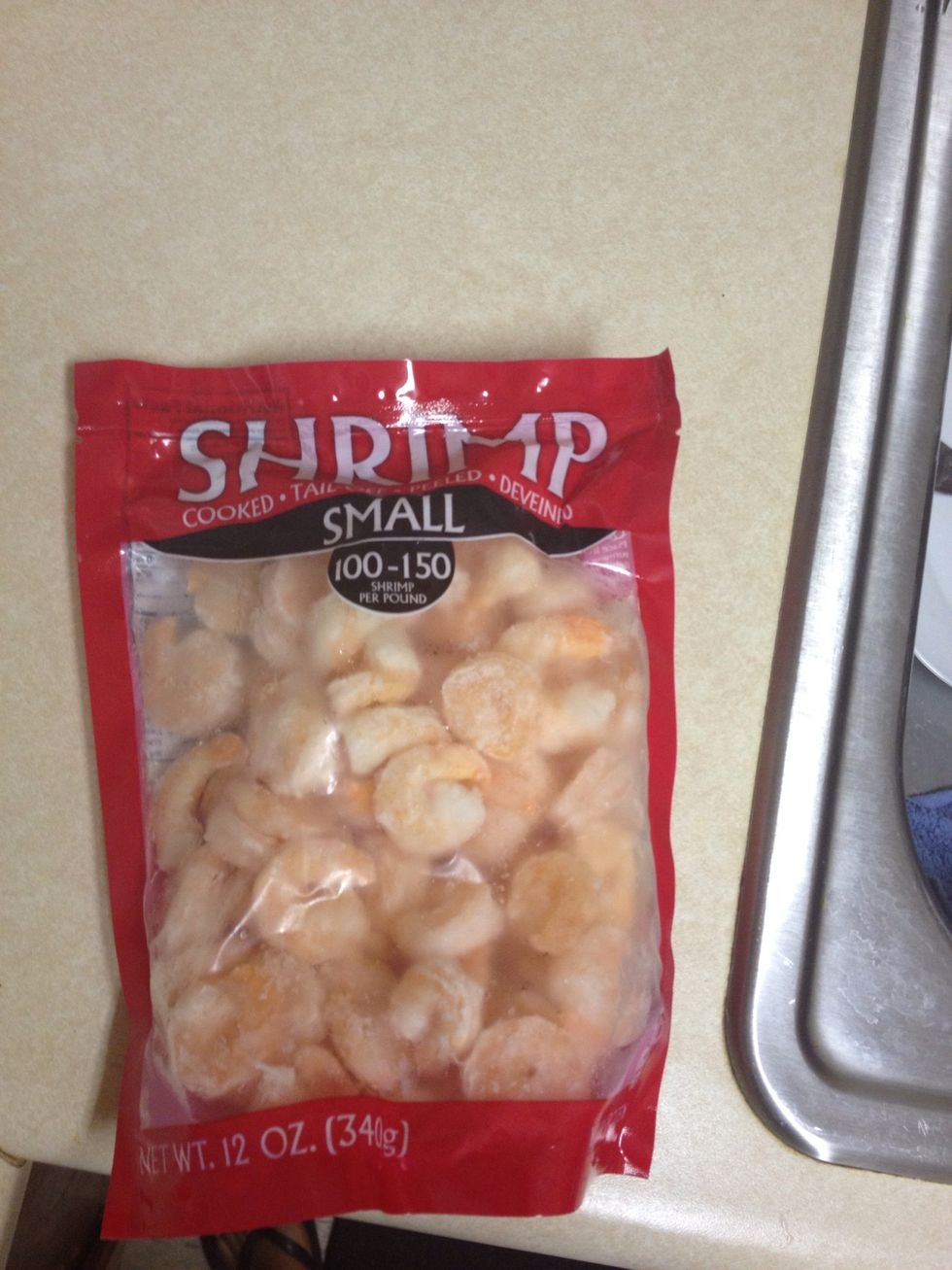 Meanwhile, place frozen cooked shrimp in a strainer in the sink. I got this bag of small frozen shrimp that had already been cooked, peeled and deveined from Walmart for about $5.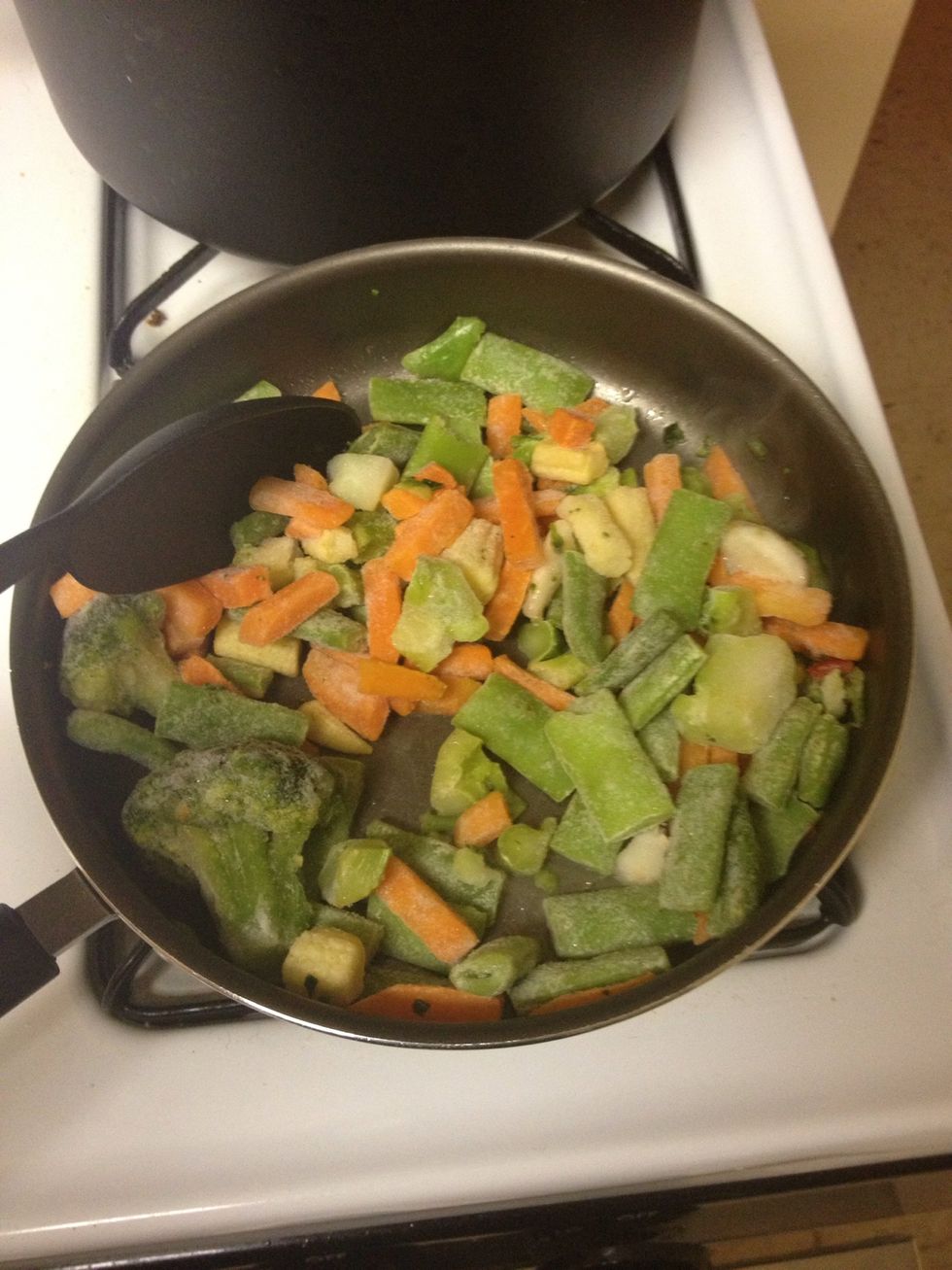 Optional: If you want to add vegetables to your alfredo, spray non-stick vegetable spray in a skillet. Pan fry vegetables on medium-high heat for 5-7 minutes or until desired tenderness is achieved.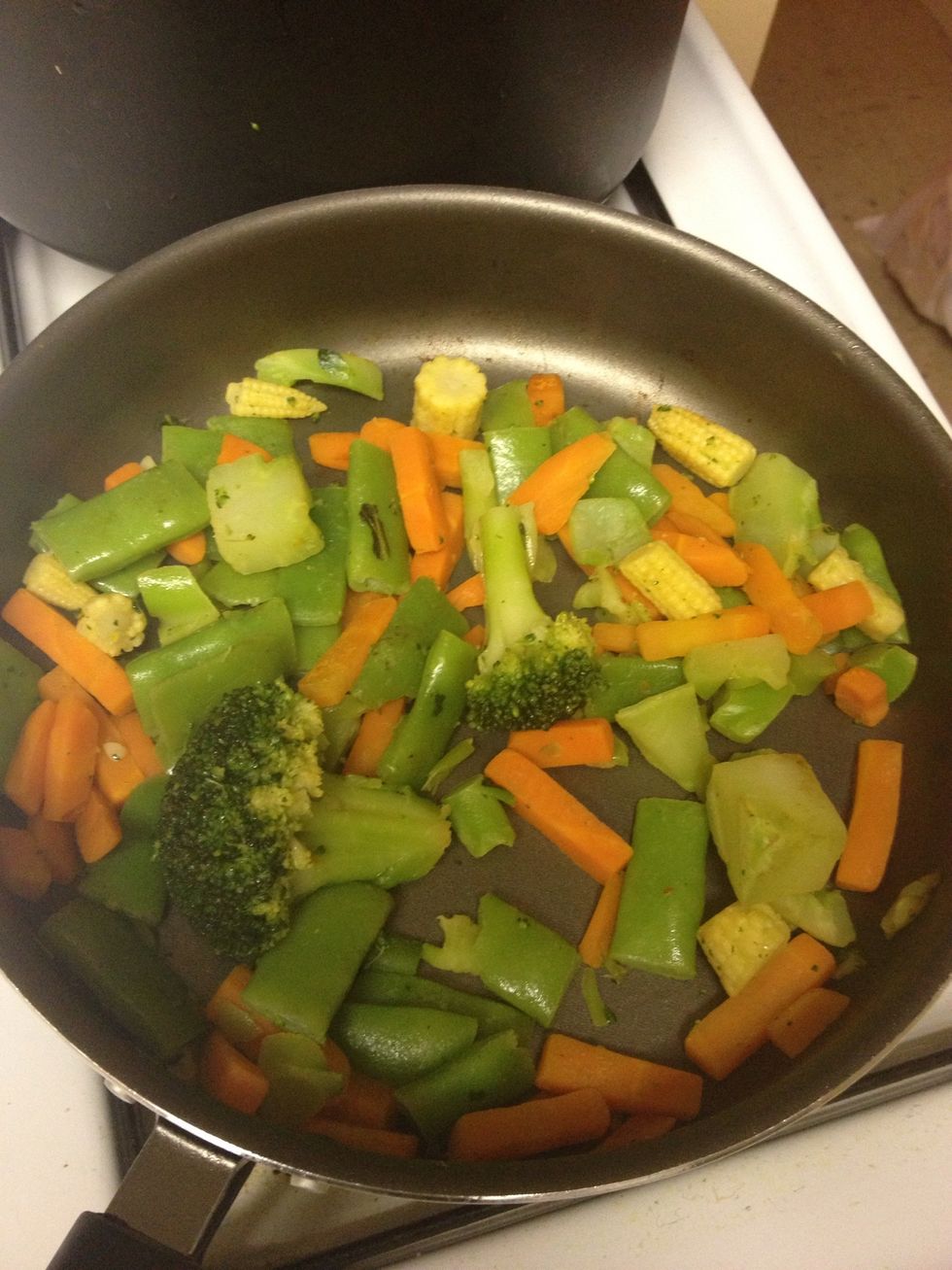 This is what my vegetables looked like after pan frying them for about 7 minutes.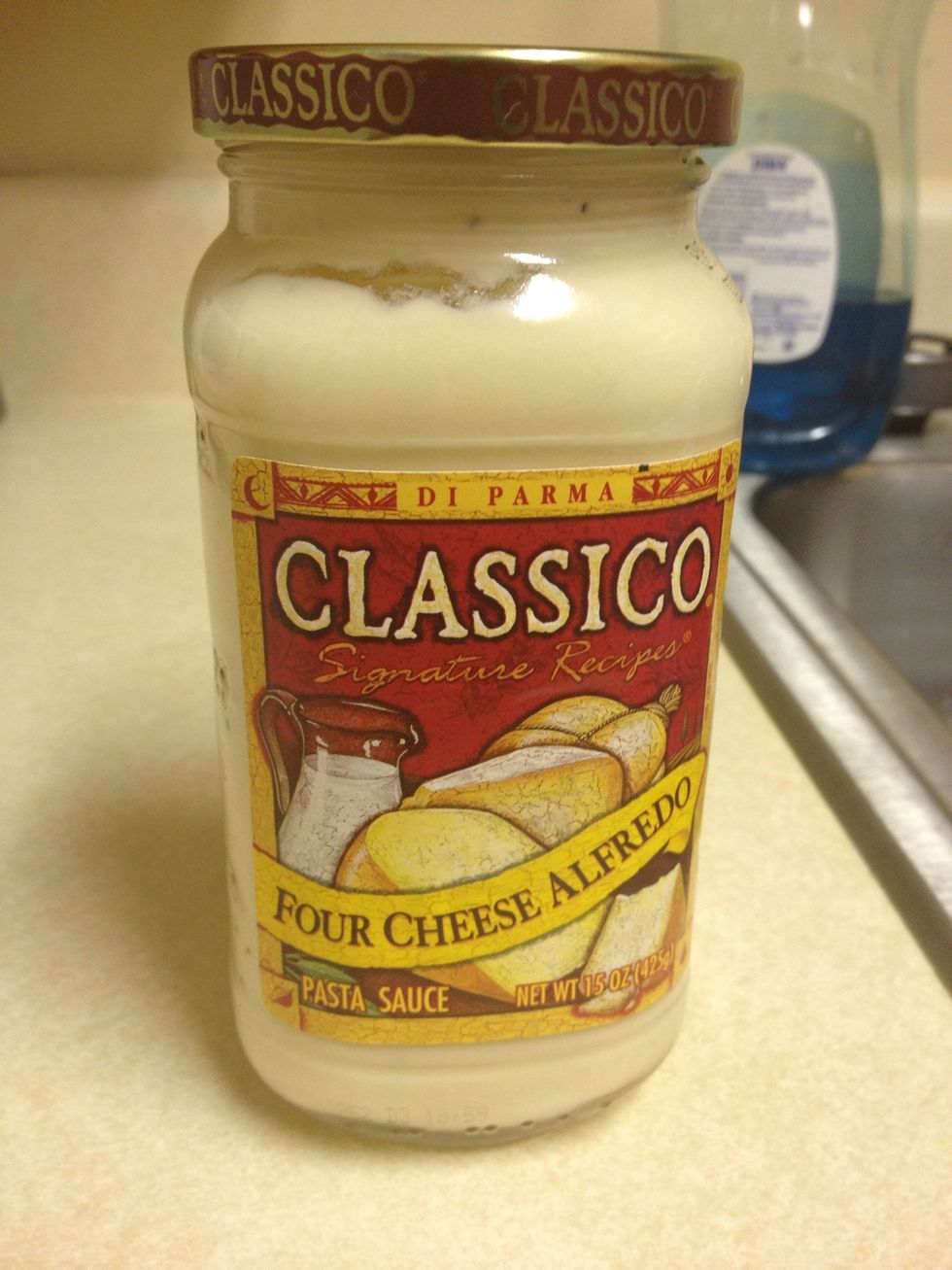 Now, you will add the alfredo sauce. I only used one jar since I only used half a box of noodles. If you use more noodles then you may want to use 1/2 to 2 jars of the alfredo sauce.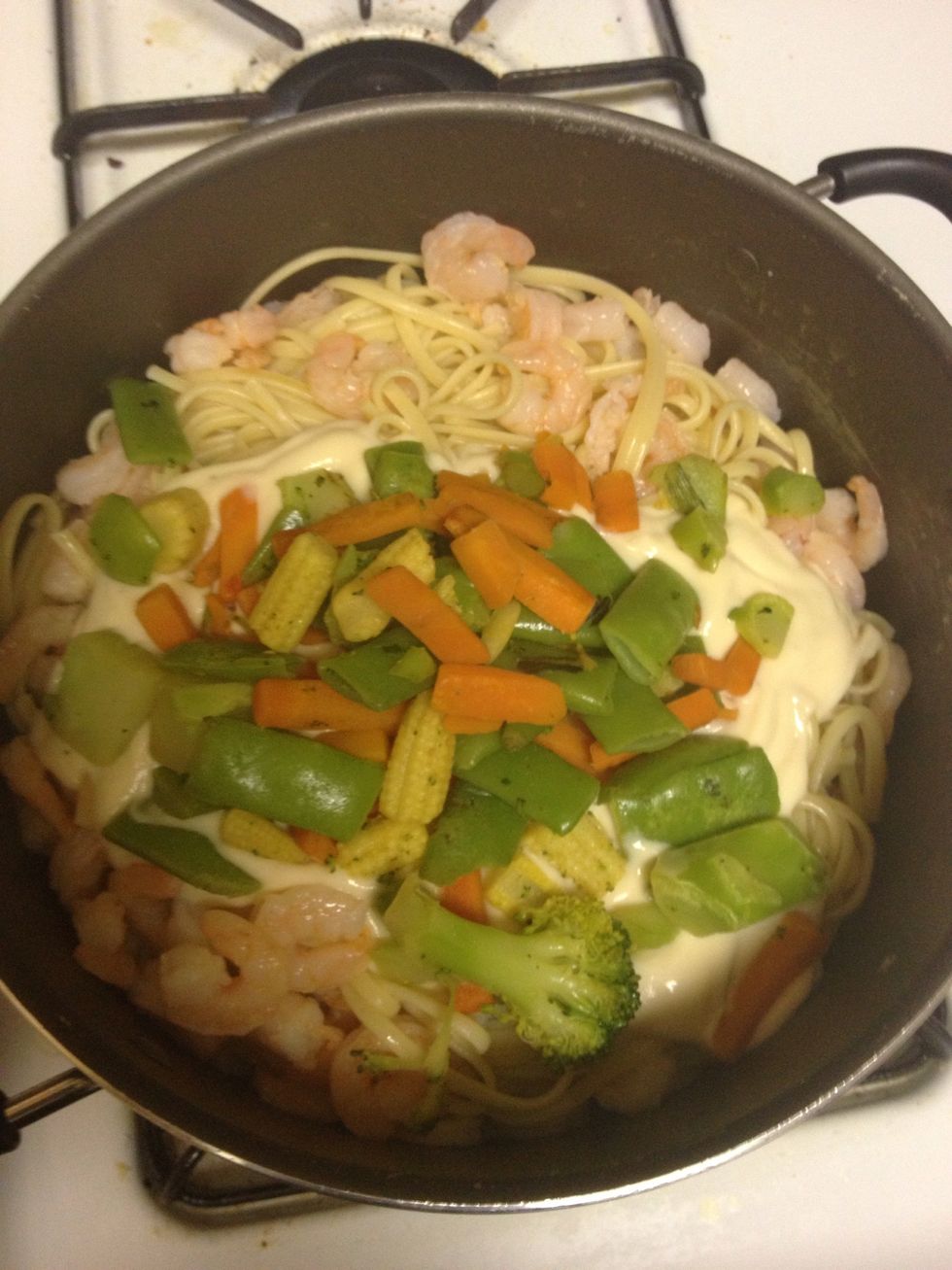 After noodles and shrimp have drained, add everything together in the boiler. Stir the alfredo while heating on low-medium heat for a few minutes or until warm.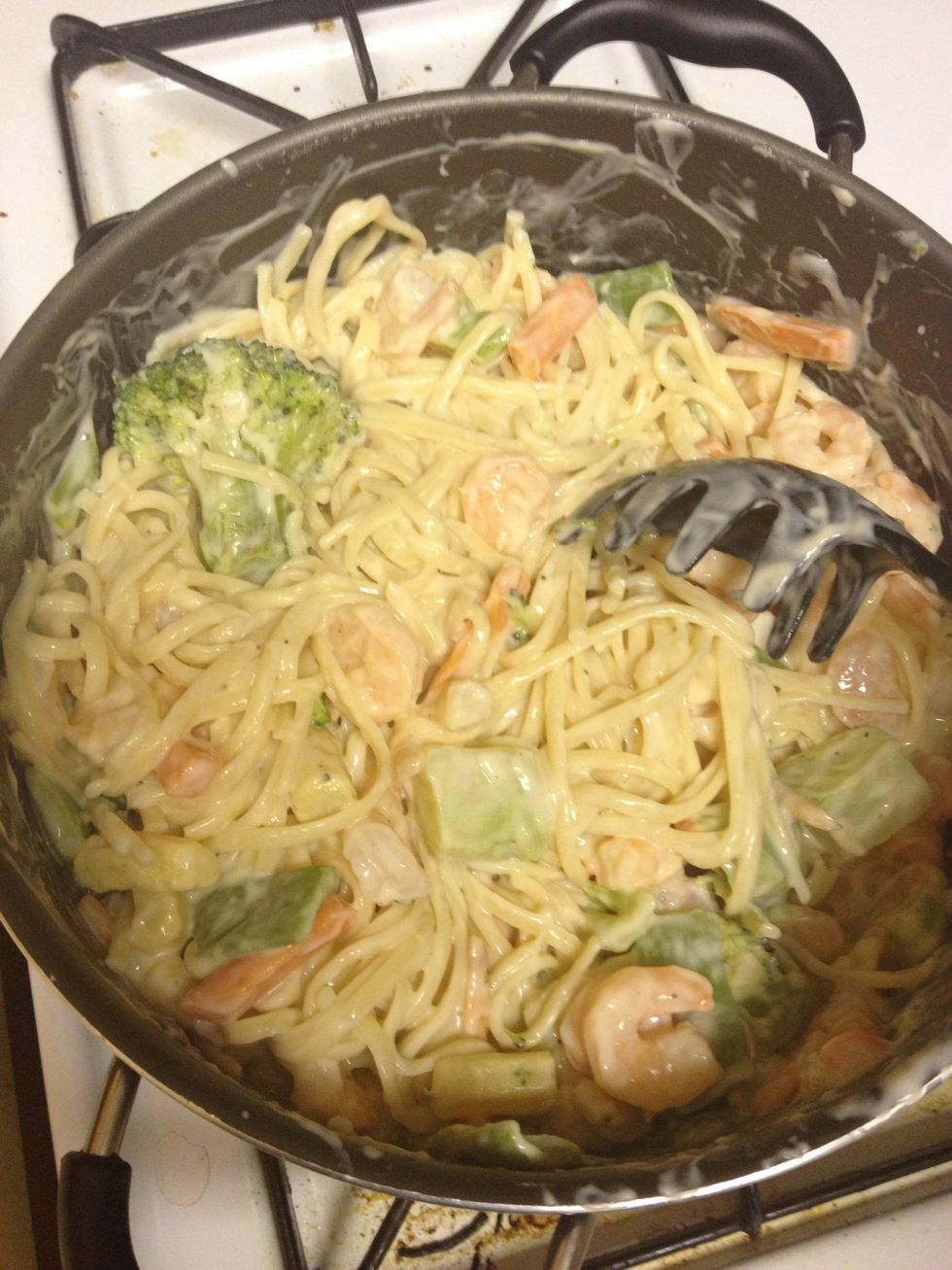 Now it's done :)
Serve with garlic toast, cheese toast, or simply by itself. Enjoy!
1.0 Bag of Frozen Small Cooked Shrimp
1.0 Box of Linguine Noodles
2.0 Jars of Alredo Sauce
1.0 Bag of Frozen Stir-Fry Vegetables (optional)
Salt