This was my first attempt at making egg rolls. Let me know what you think.
27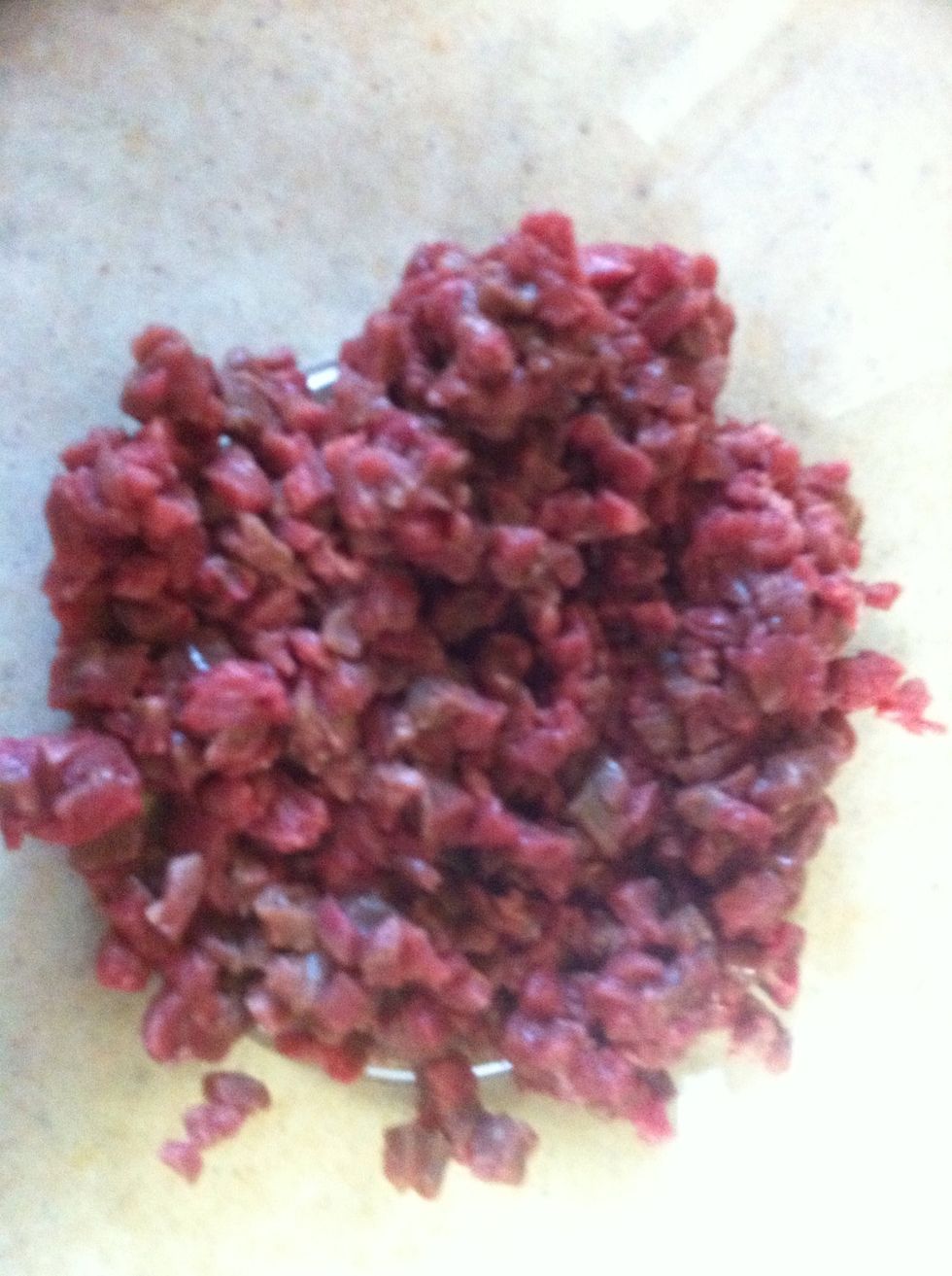 Start by finely dicing your beef. You can use chicken or pork if you'd like.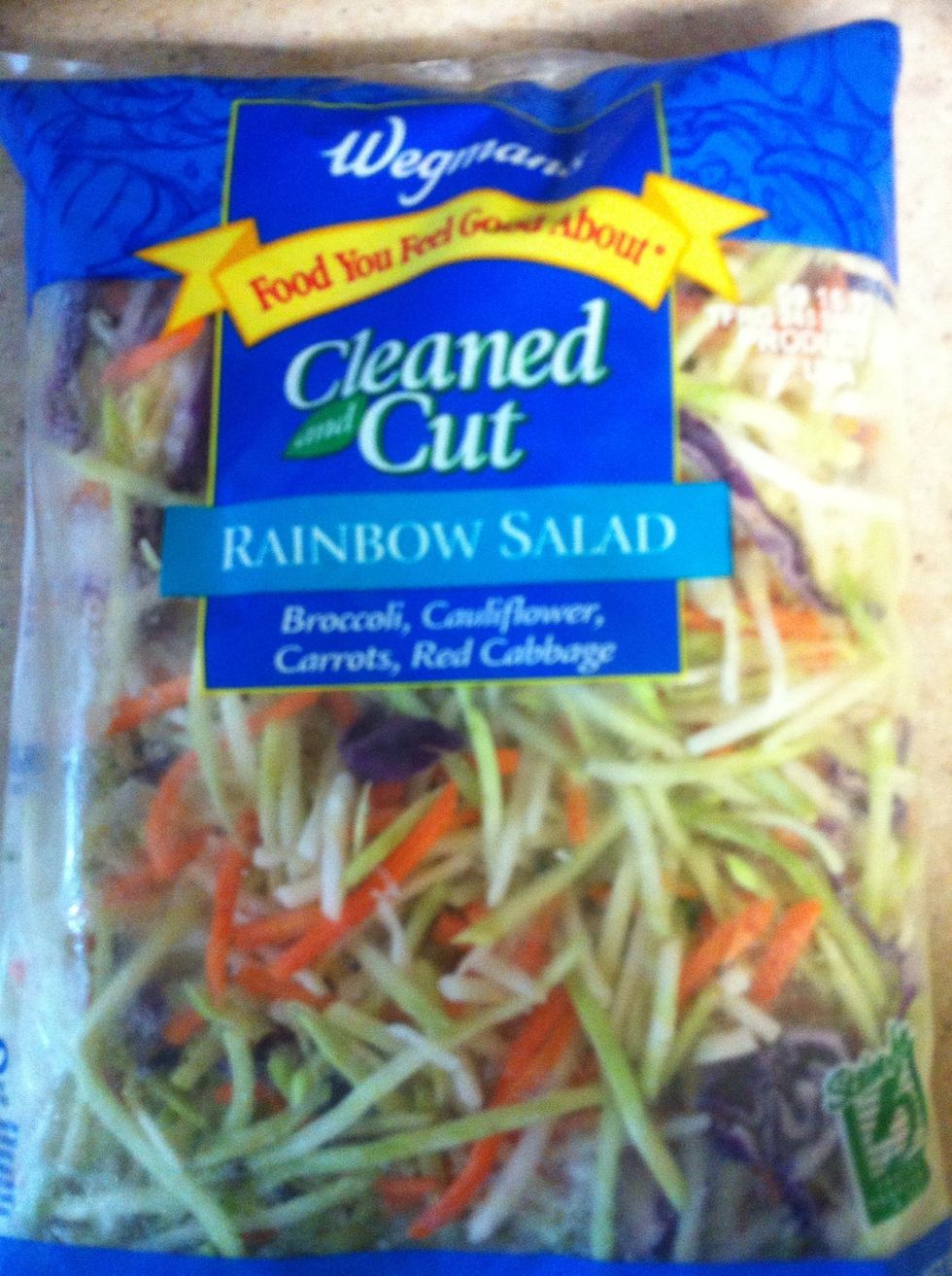 This veggie mix is pre-sliced making it super easy to use.
Dice up your veggies and add to beef.
Whisk one egg.
Mix 3tbsp flour with salt, pepper, onion powder, garlic powder, and oregano.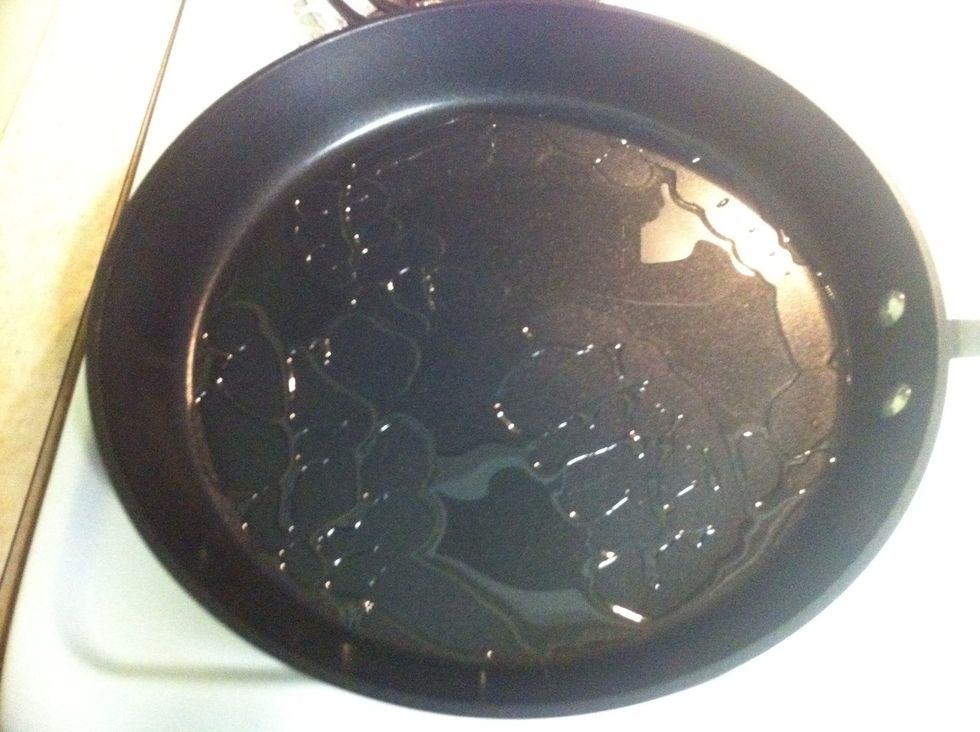 Add a little olive oil to skillet. While you wait for pan to heat up, add your egg and spices to beef and veggies. Mix all together.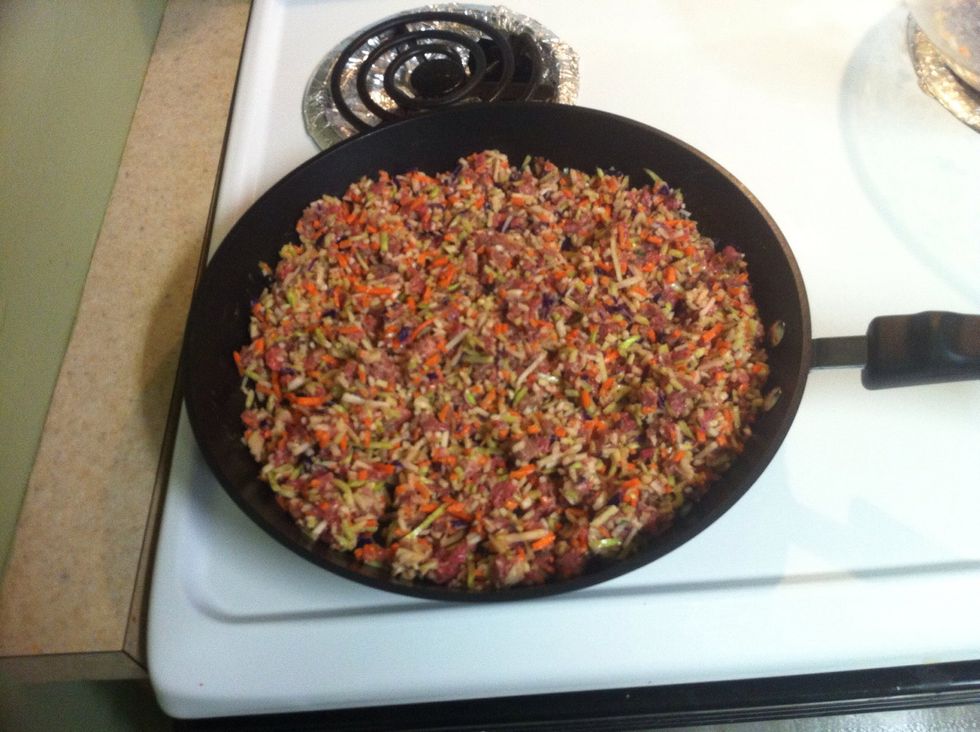 This is what it looks like when everything is mixed together. Cook until meat is cooked all the way through. About 10-15 mins.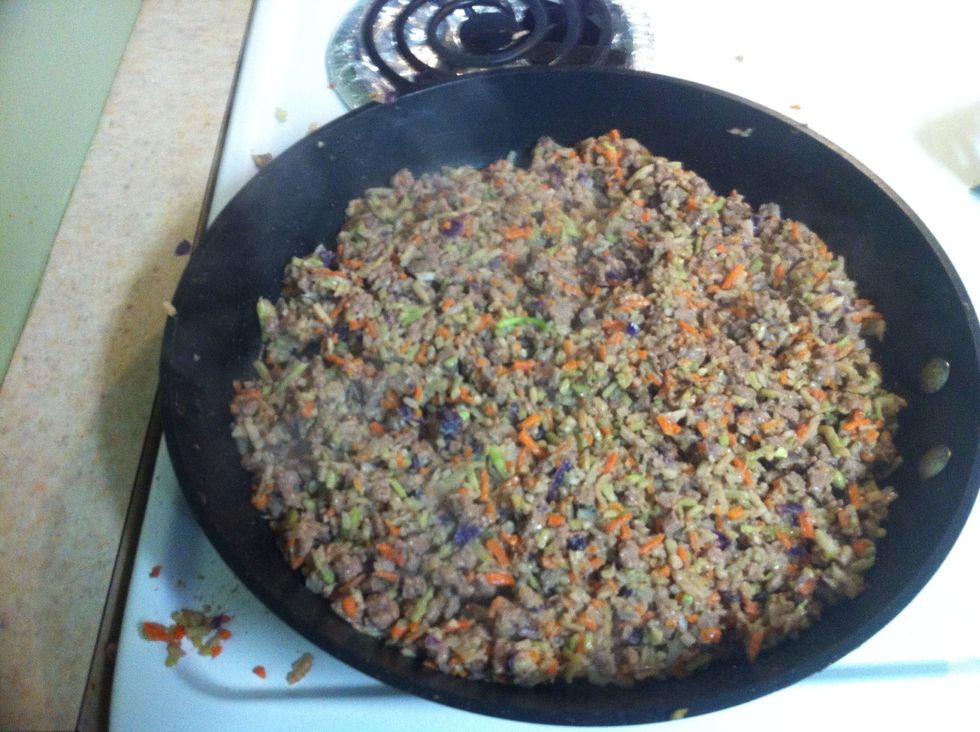 Yummy!! Almost done, at this point I added some soy sauce and mixed all together. Sorry about the mess, some escaped from the pan 😱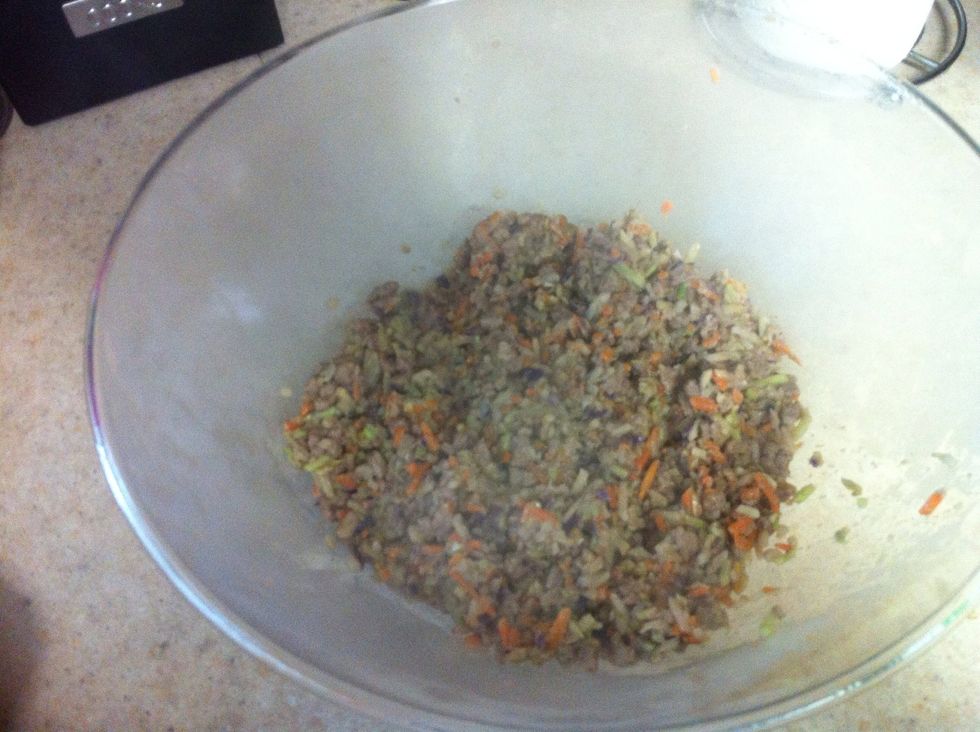 Set aside and allow it to cool down a bit. Make sure you wash the bowl if you're using the same one as before like I am.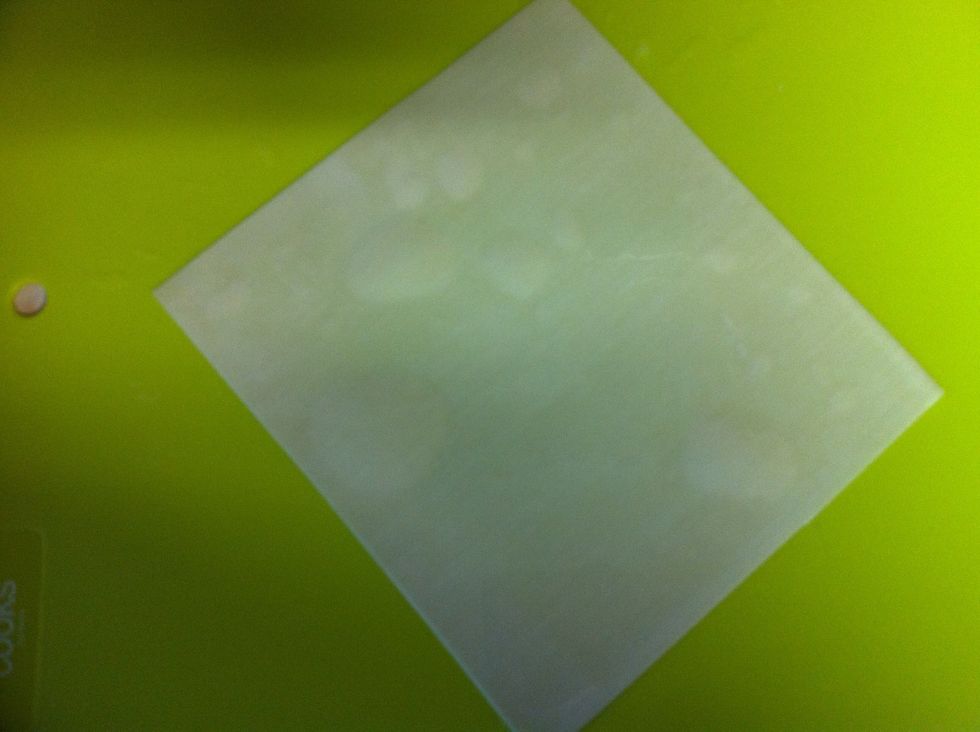 Run your entire egg roll wrapper under water. I did this one at a time right before stuffing.
Fry egg rolls at 350F for about two minutes on each side. They fry very quickly so make sure you keep an eye on them. I fried in olive oil but you can use whatever oil you have on hand.
All done!! Enjoy!! They are DELICIOUS 👍
Beef
Veggie mix
Egg
Flour
Salt
Pepper
Onion powder
Garlic powder
Oregano
Egg roll wrappers
Olive oil
Soy sauce