This is an aromatic easy no extra work rice. Hope you like it.
32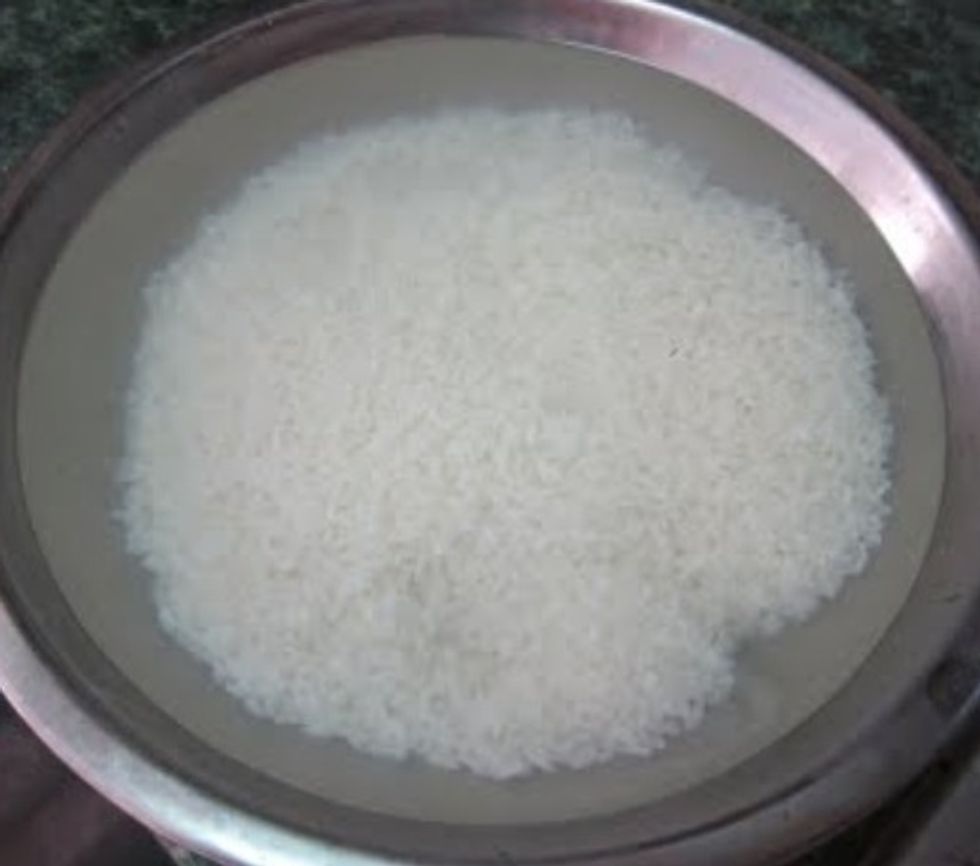 If using basmati rice Soak it for half hour. The rice doesn't stick as much and is fluffier if soaked for 15-30mins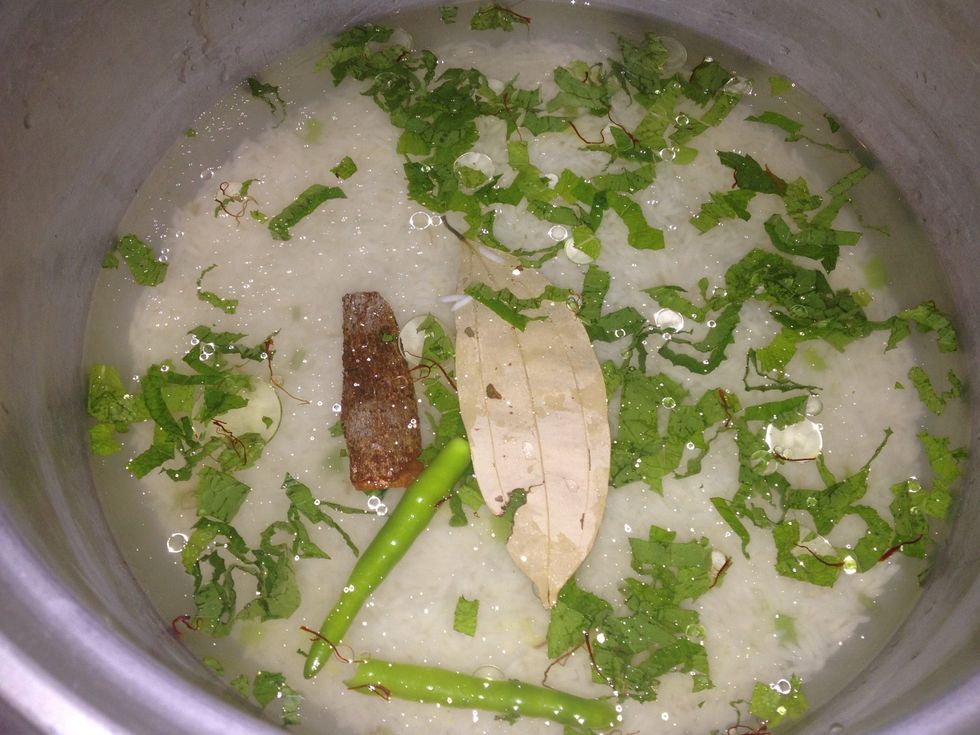 In the rice cooker add all the ingredients along with water and cook till done.
You have a lightly flavored and aromatic rice with bursts of saffron color ready to be served.We usually serve this with any spicy gravy curries.
I have also used american long grain rice and Indian short grain (sona rice and it always turns out well.
2.0 cups rice I used basmati
1.0 Green chilli
2.0 Inch cinnamon stick
1.0 Bay leaf
10-15 mint leaves
1.0 Pinch saffron
1.0 Tsp oil
4.0 Cups water
Salt to taste