This meal is not fancy. It is quick, not messy to make, will fill your kids up, is cheap, and tastes great.
6
Main ingredients are pasta, tomato soup, onions and bacon. Then add what you have in fridge.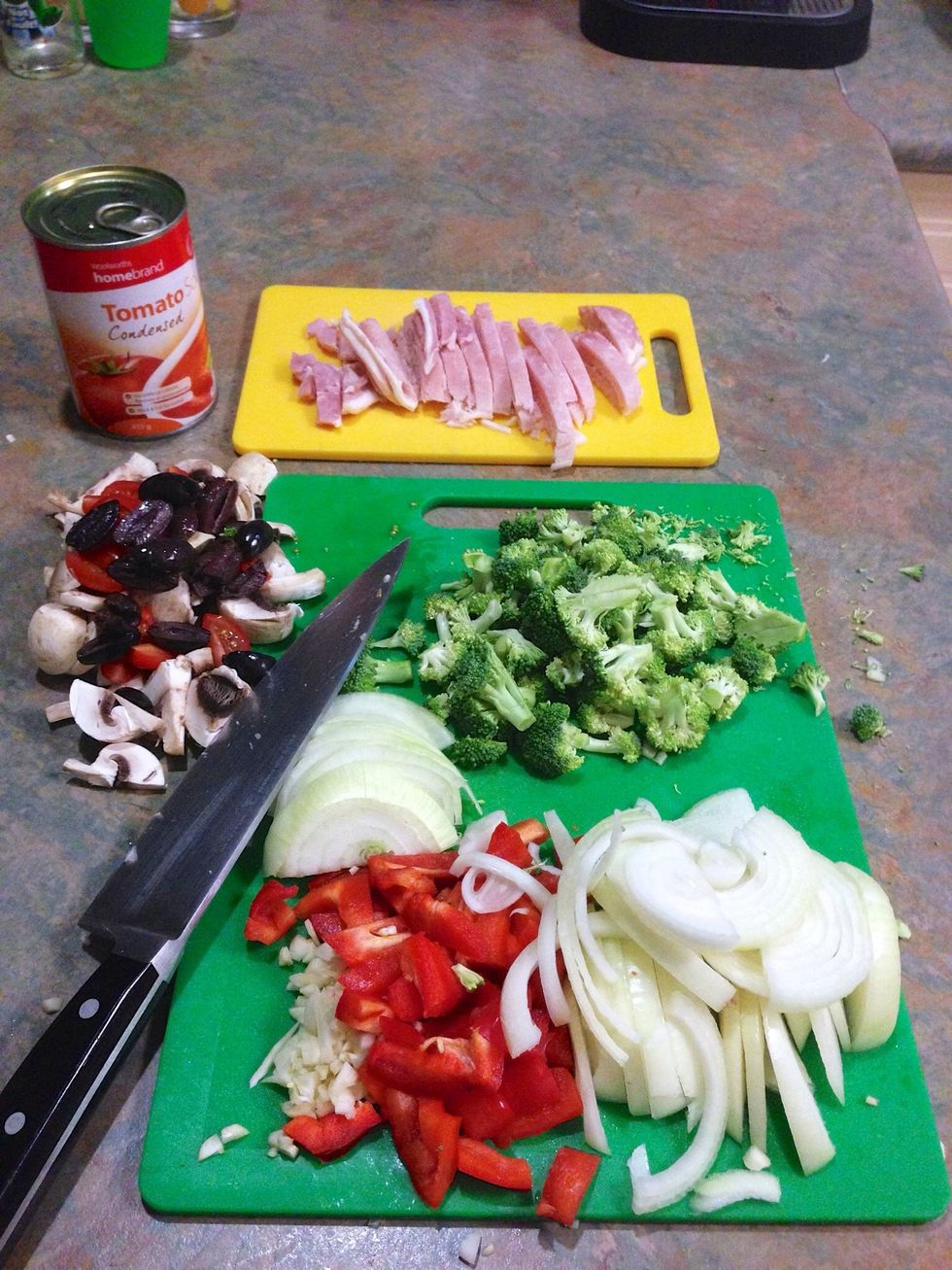 Chop chop while waiting for water to boil.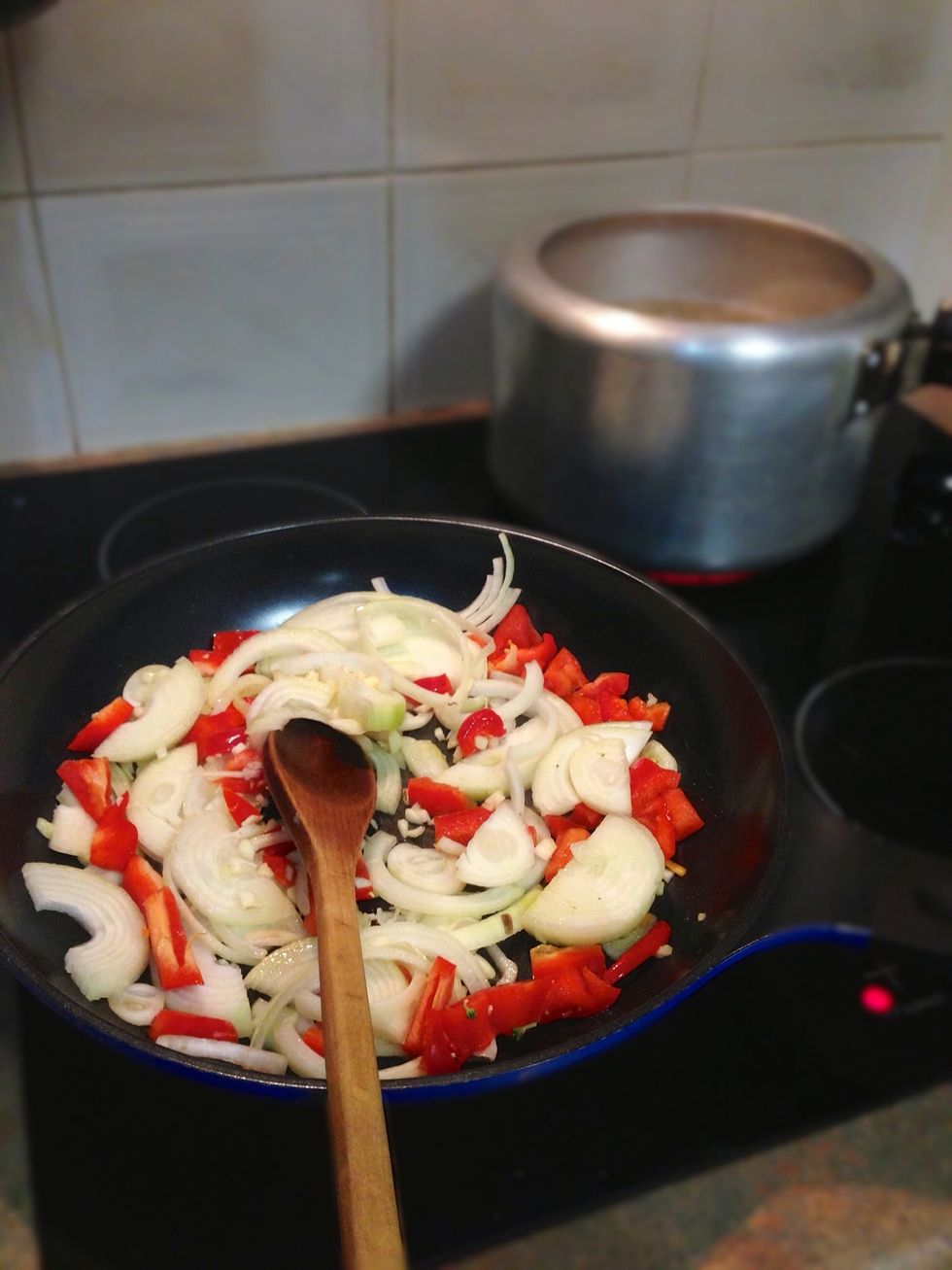 On Pre heated medium hot fry pan put olive oil, onions, garlic, capsicum. Put pasta in when water is boiling. Make sure you stir pasta regularly.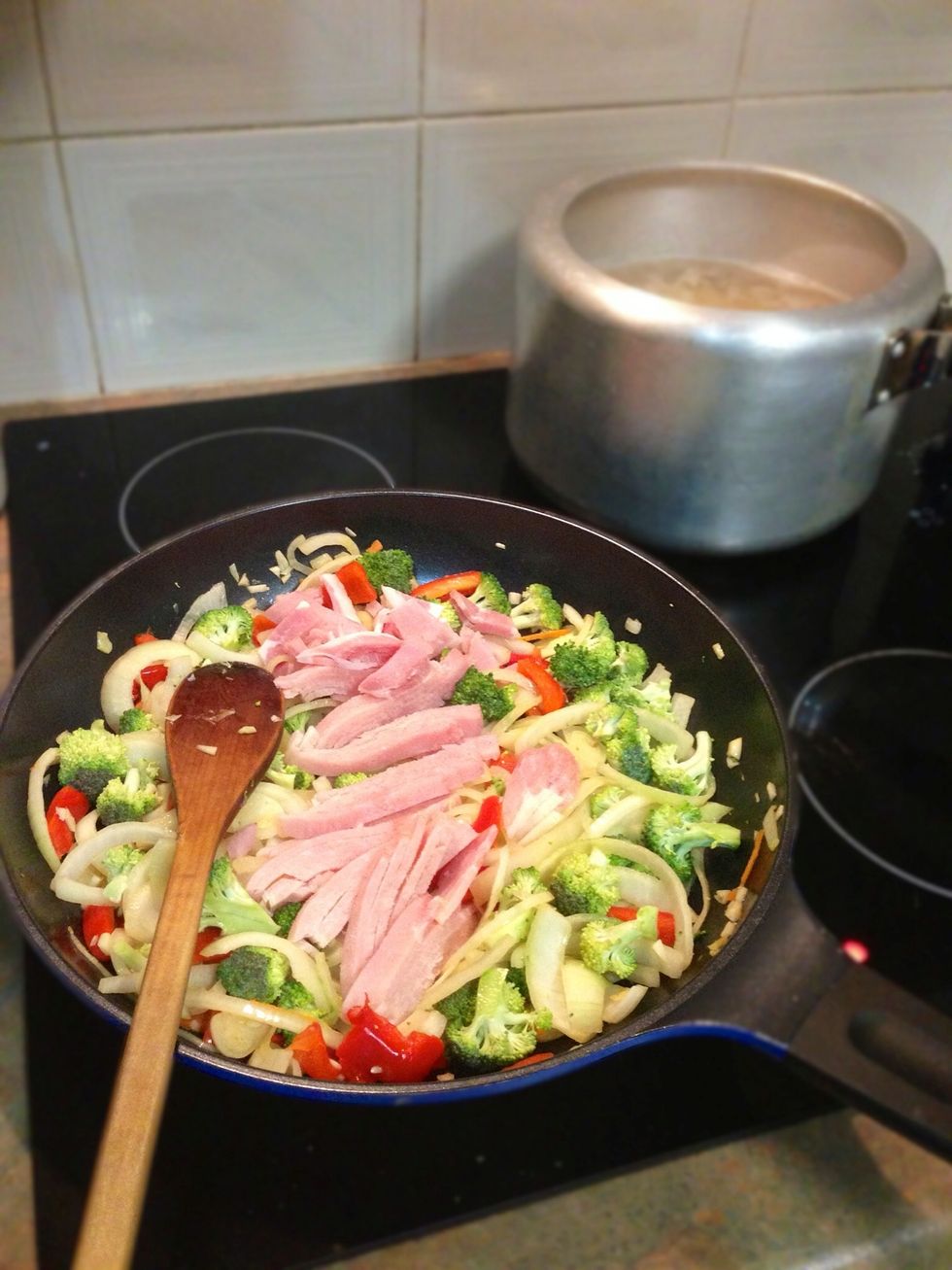 When onion is softened put in bacon, broccoli.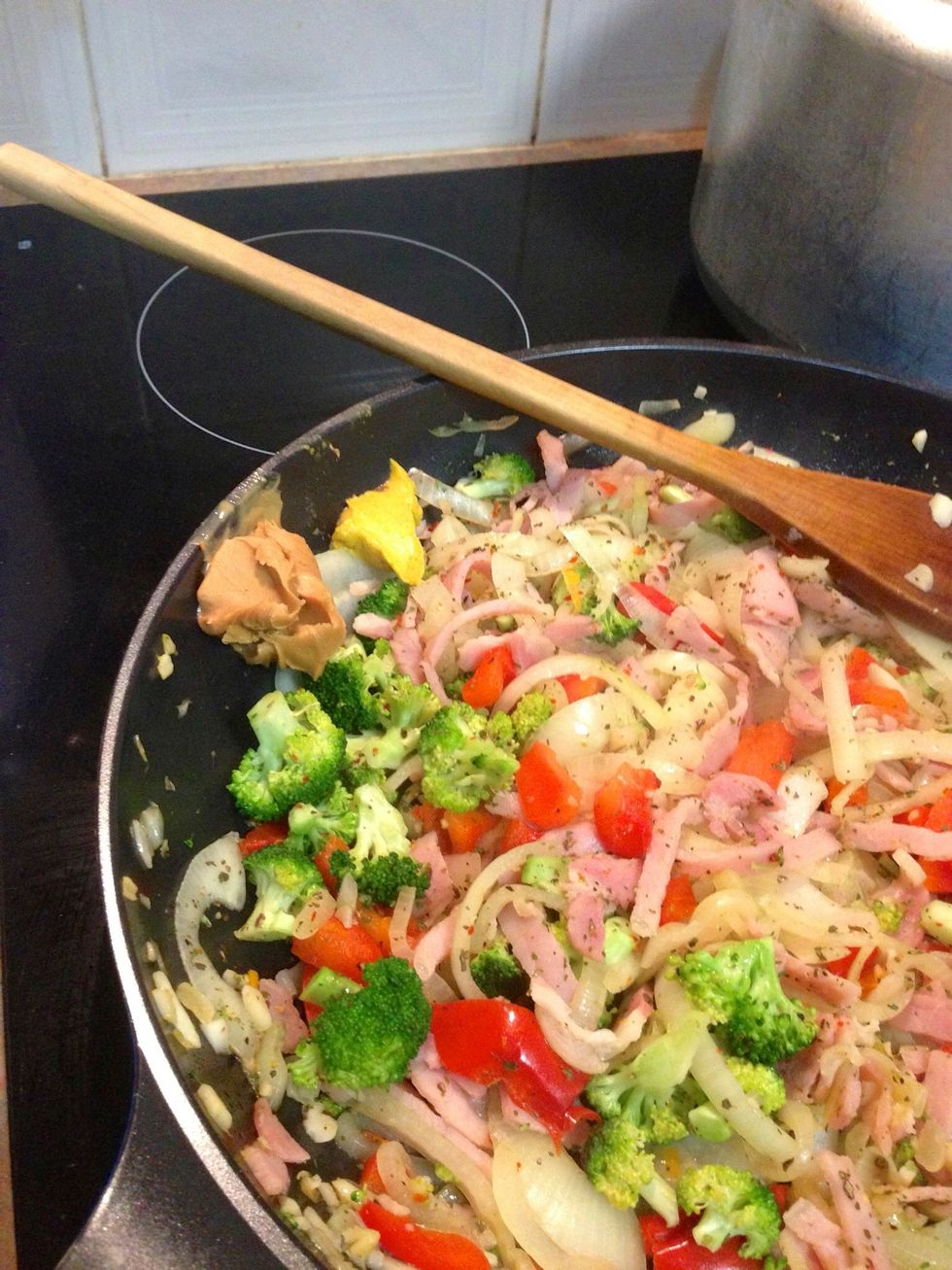 Stir and mix in for a while and add, English mustard, peanut butter, honey and herbs. Stir in.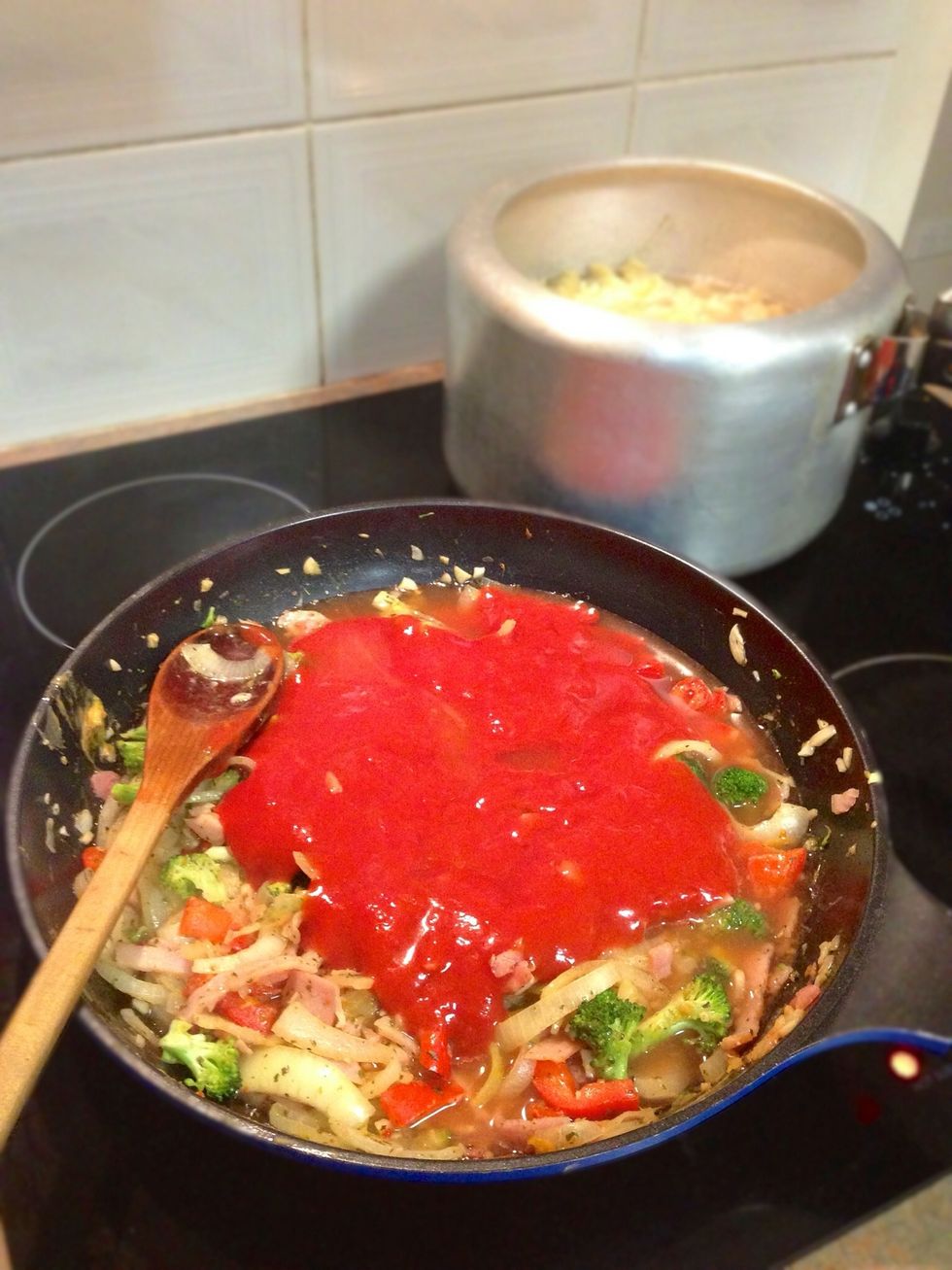 Put whole tin of soup and half tin of water. Mix in.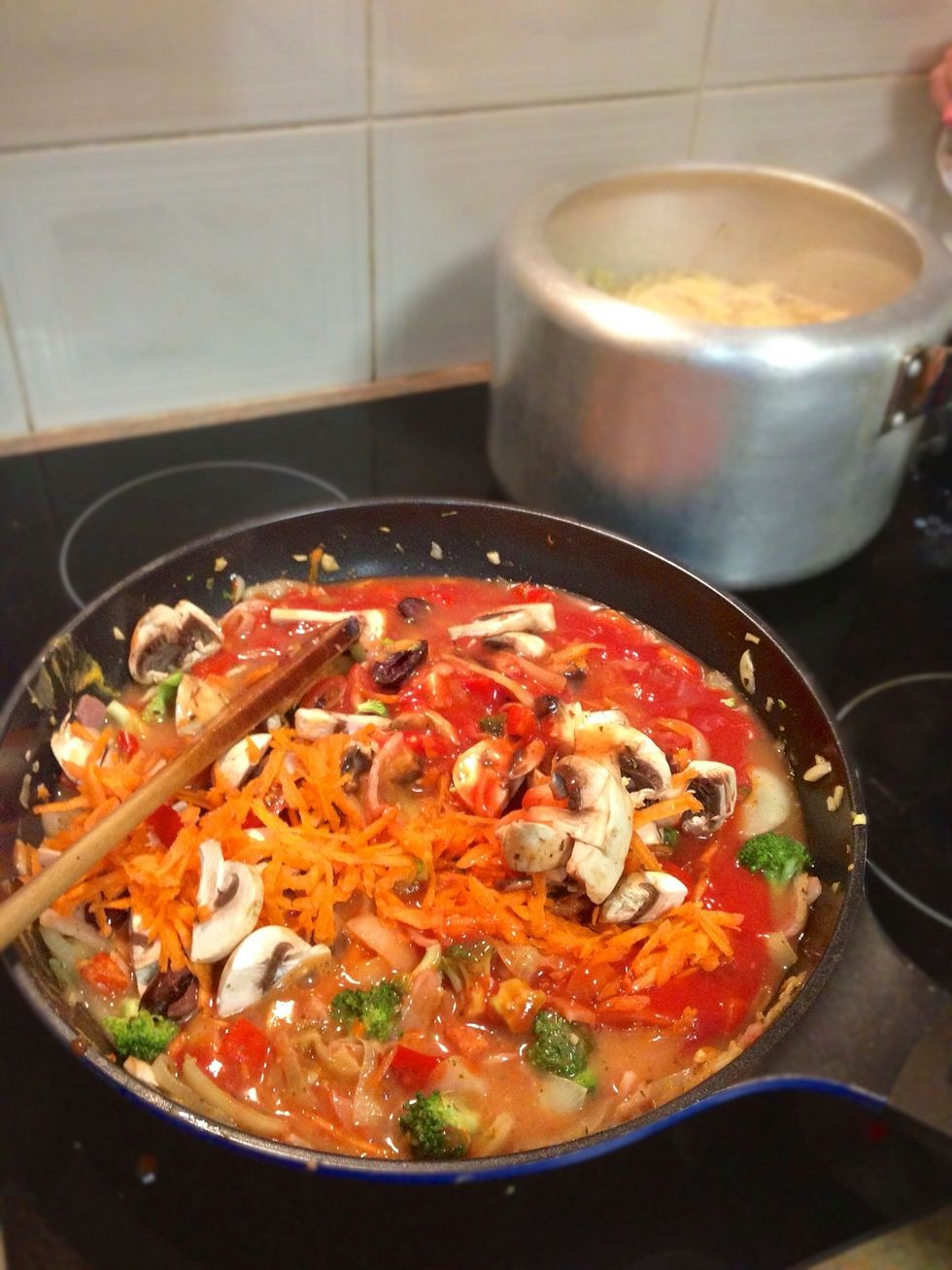 Add carrot, mushrooms and olives. Simmer for a few minutes. Drain pasta and put in a big pot.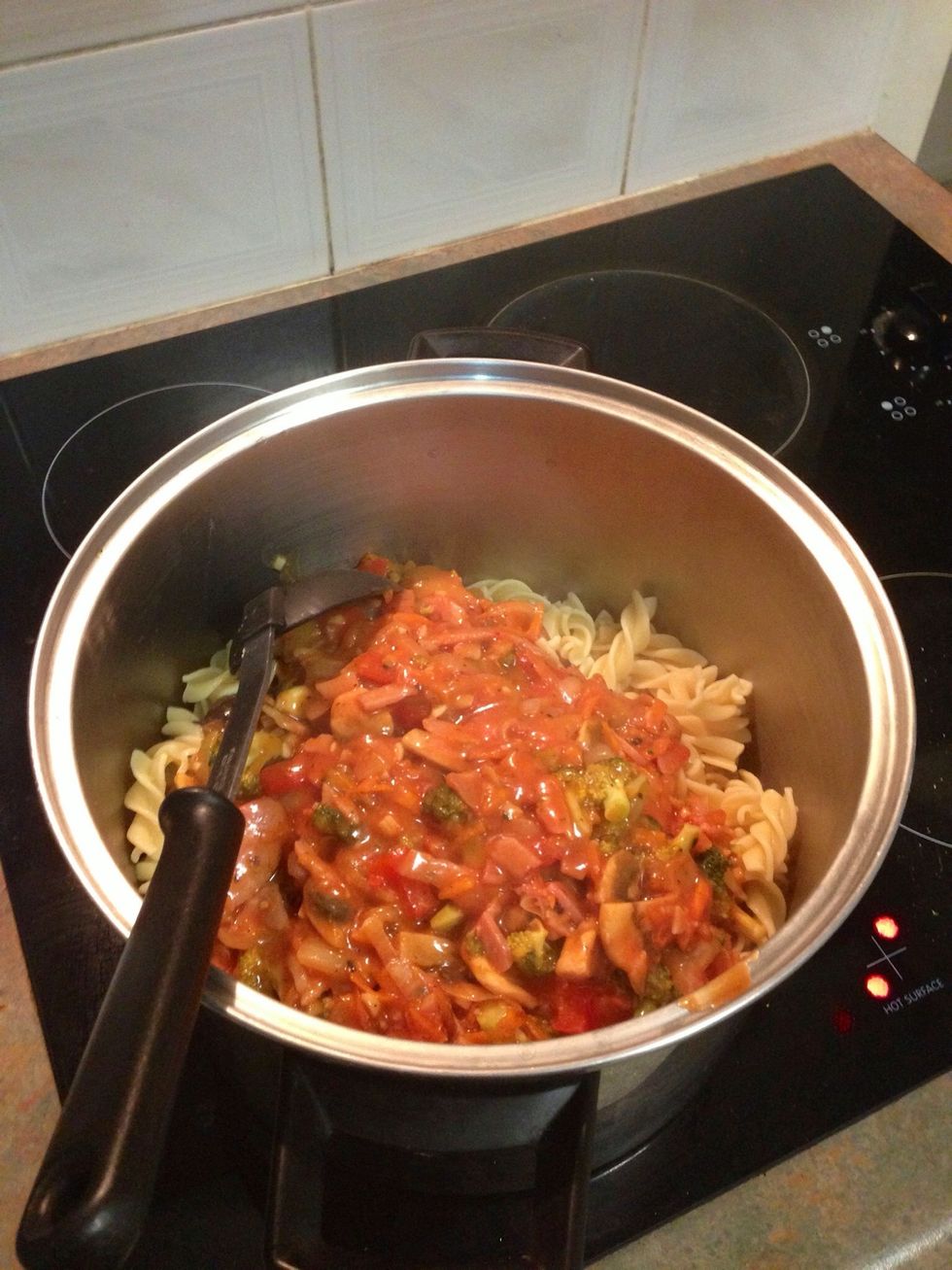 Mix all together.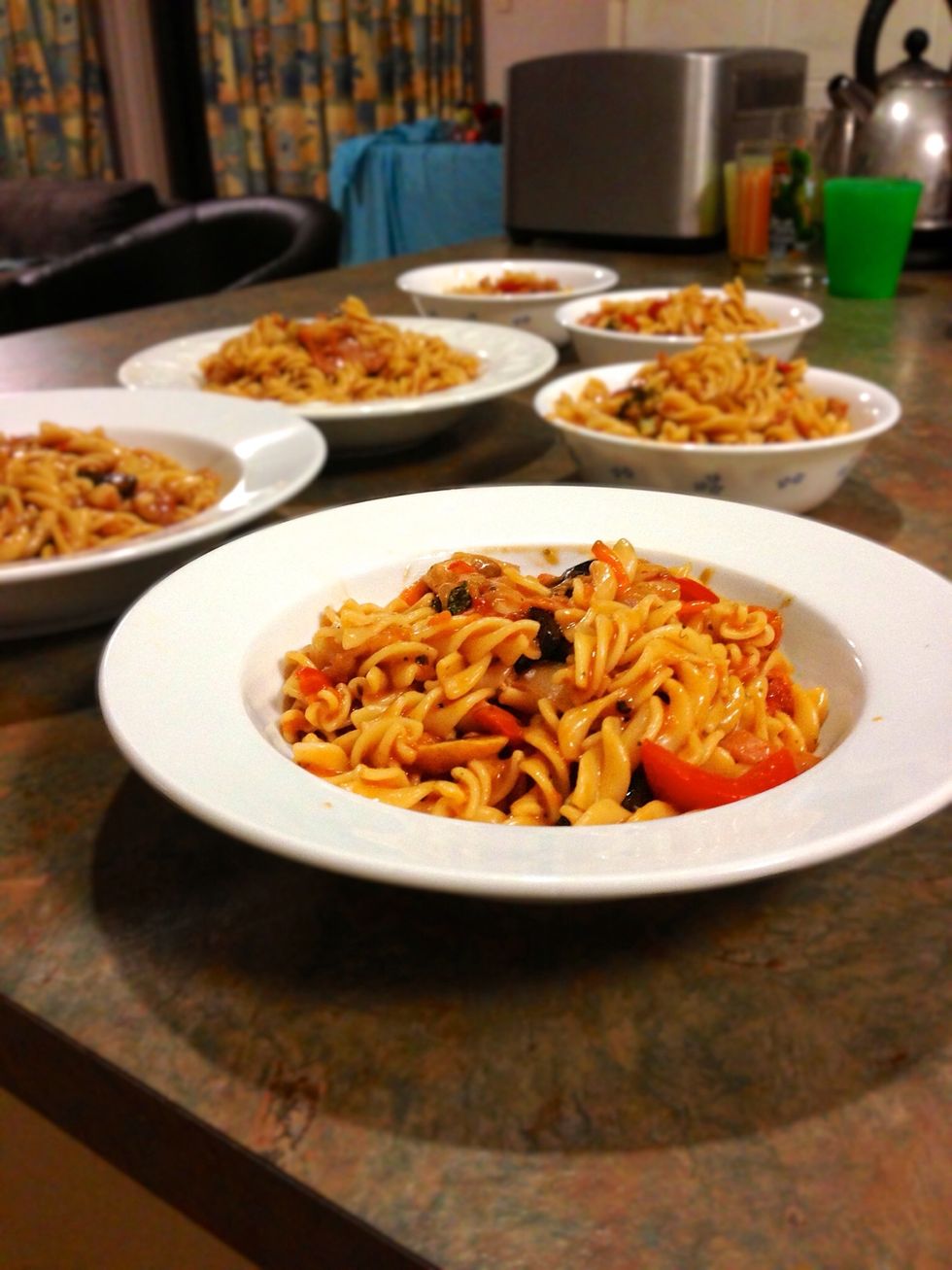 Plate up. I have four kids and one wife. They all enjoy this meal. Easy, filling and tasty.
1 packet of 500g of pasta
2 onions chopped
4 cloves garlic, crushed or sliced
1 grated carrot
Mixed herbs
Tea Spoon English mustard
Tablespoon peanut butter
1 can of tomato soup
4 mushroom chopped
8 olives Halfed
Grated tasty cheese
2 rashes of bacon
Tea Spoon of honey
Season with salt and pepper
Sprinkle of Chili powder
Broccoli