How to cook easy eggs benedict
Kitchen is my playground :D Love food, Love life, Love people <3
25
Gather egg yolk in a bowl,butter and whisk.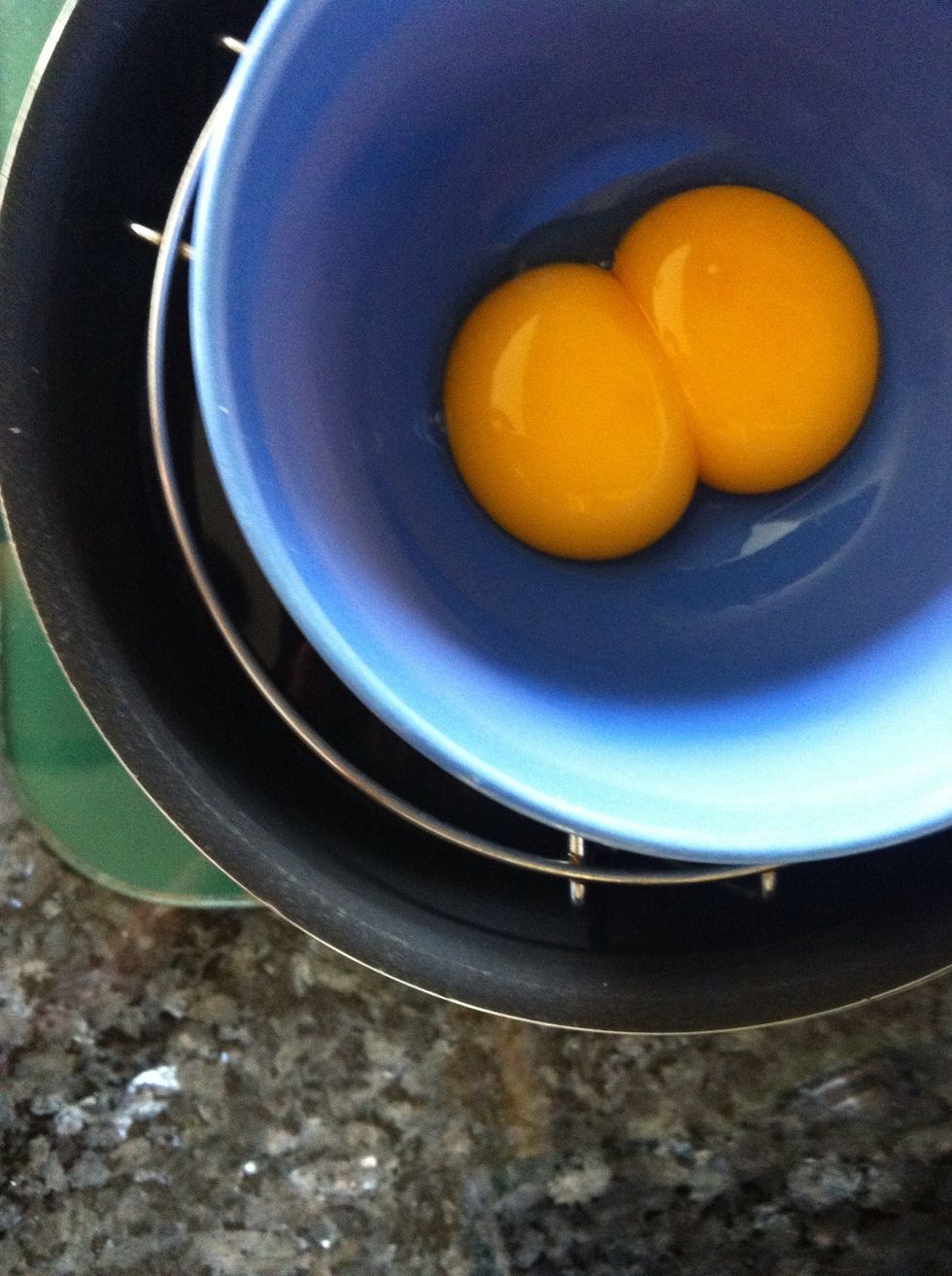 Bring (yolk in the bowl) to your double boiler. ** note that your bowl shouldn't touch against the water..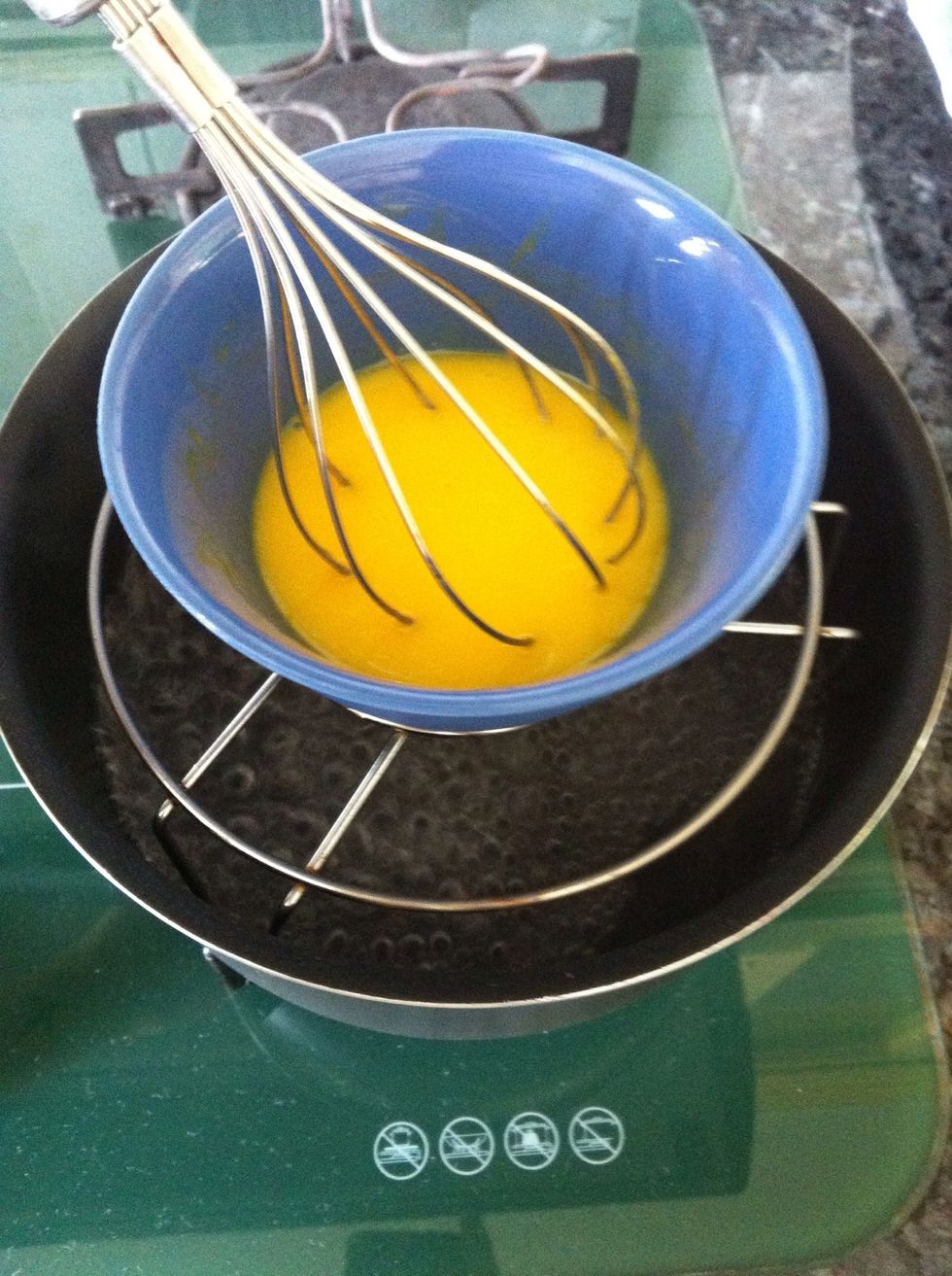 Now, add in butter(melted) & lemon juice, Keep an eye of the heat & constantly stir yolk till it's a runny texture..
Cut the ham into half as it was pretty big, hahah! Butter the pan & pan fry ham/bacon :) Once cooked, set it aside & proceed with the bread..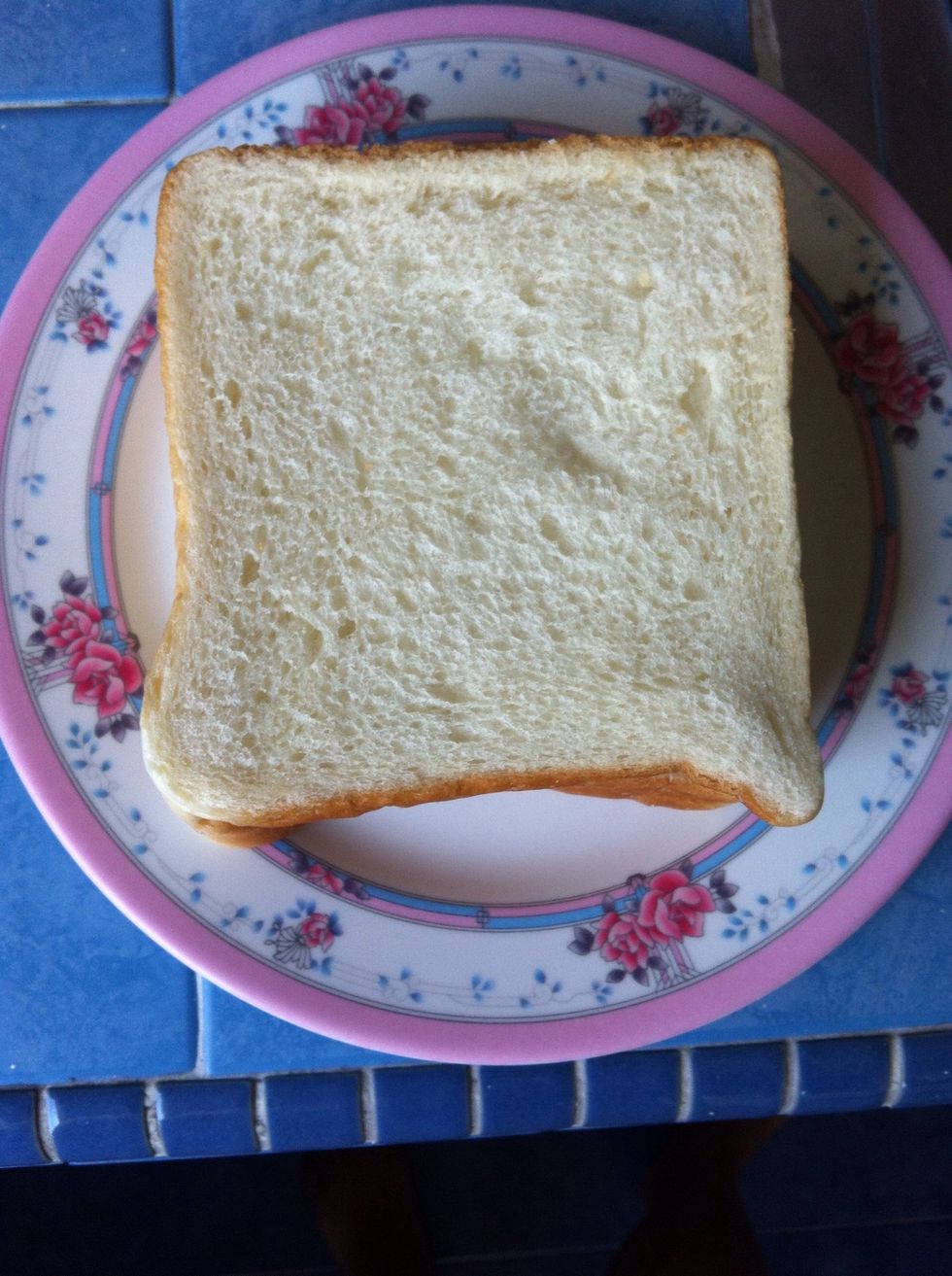 Get a normal slice of bread .. ** Used this bread as I was lazy to make 'em english muffins, haha ( it taste equally delicious, ohwells )
Find a round cover/mould or whatever you can find & cut into the shape you want :D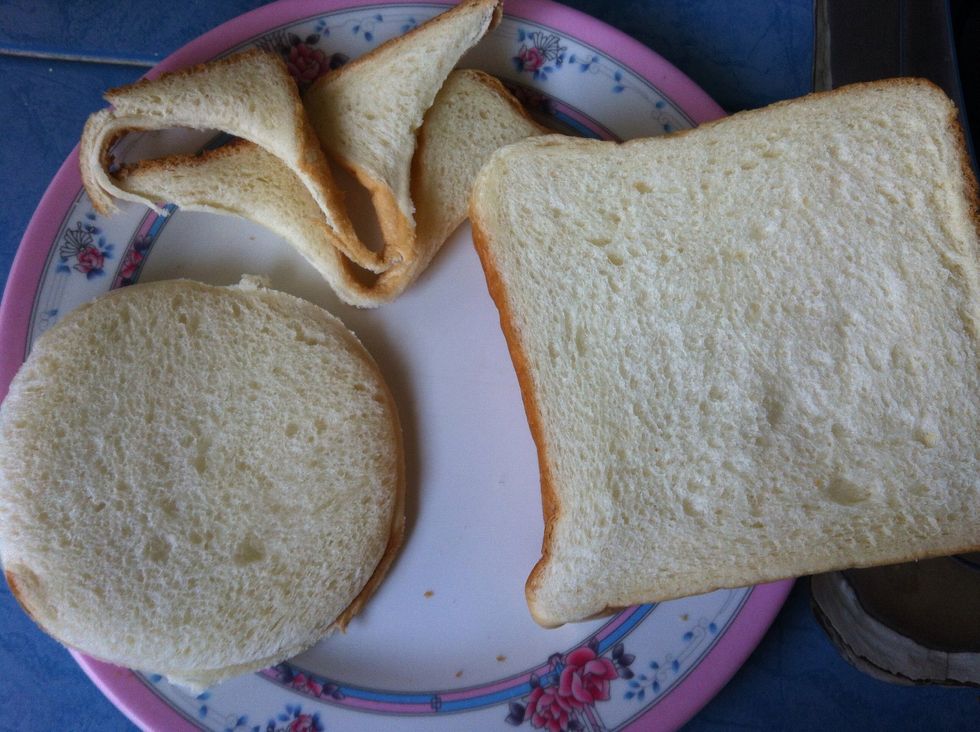 Tada! My round bread is formed! :)
Pan fry the bread on the pan where you previously cooked your ham/bacon on..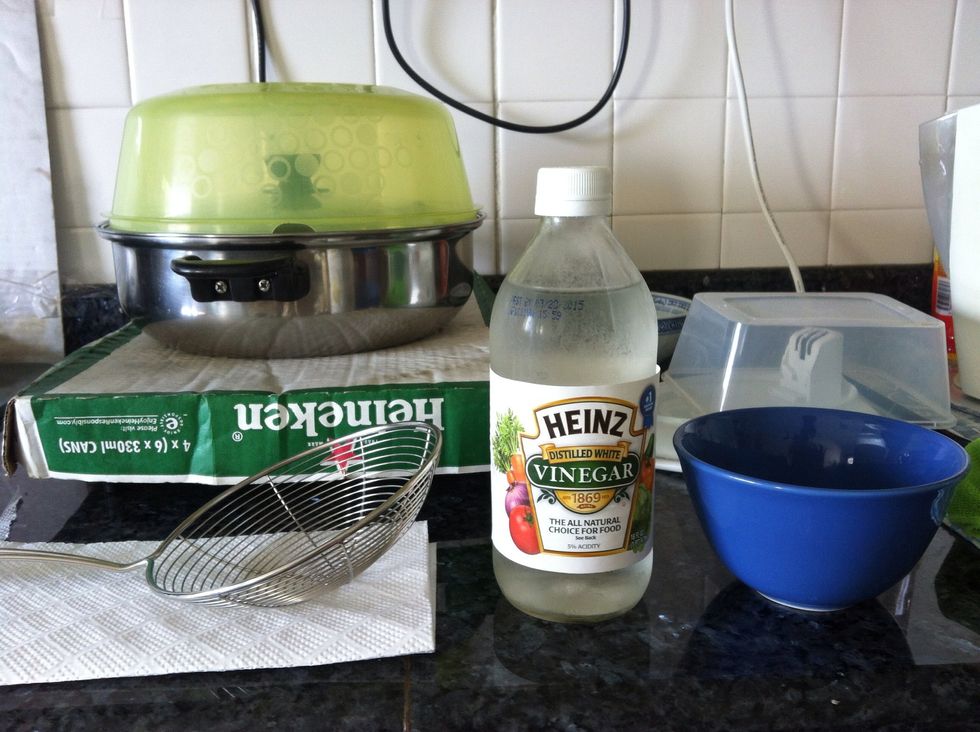 Now, this is IT! Gather white vinegar,1 kitchen towel(to dry the eggs) & a big hole spatular.. For the egg, crack one egg into the boil so that it is easier to handle when pouring into the water..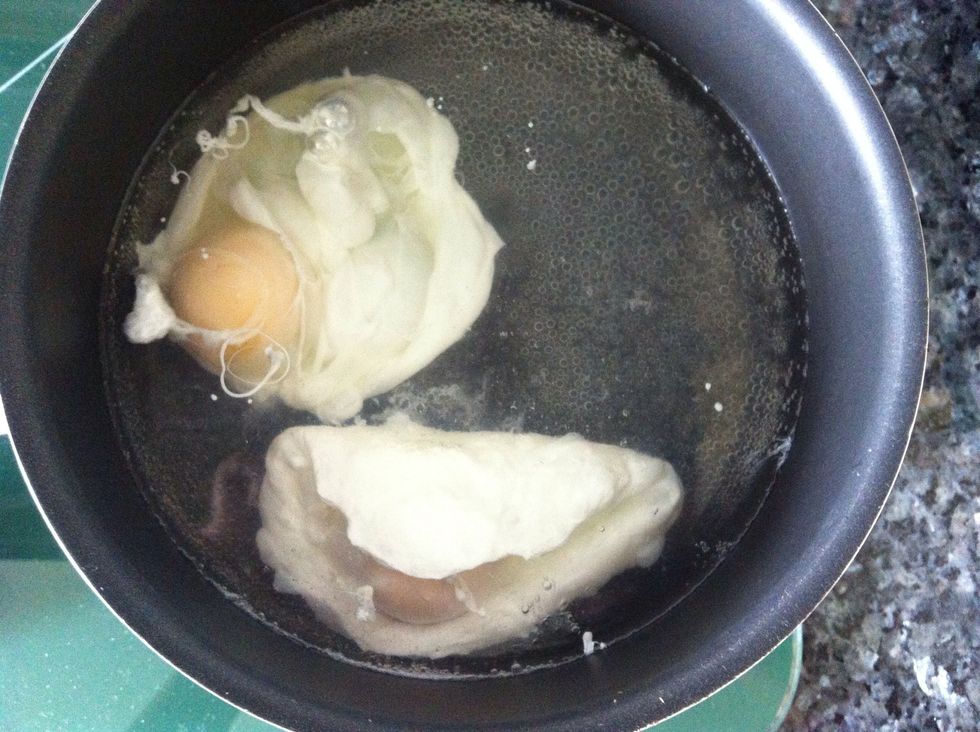 Boil the water & add in vinegar, slowly pour egg into the boiling water and let it cook under the hot steaming water..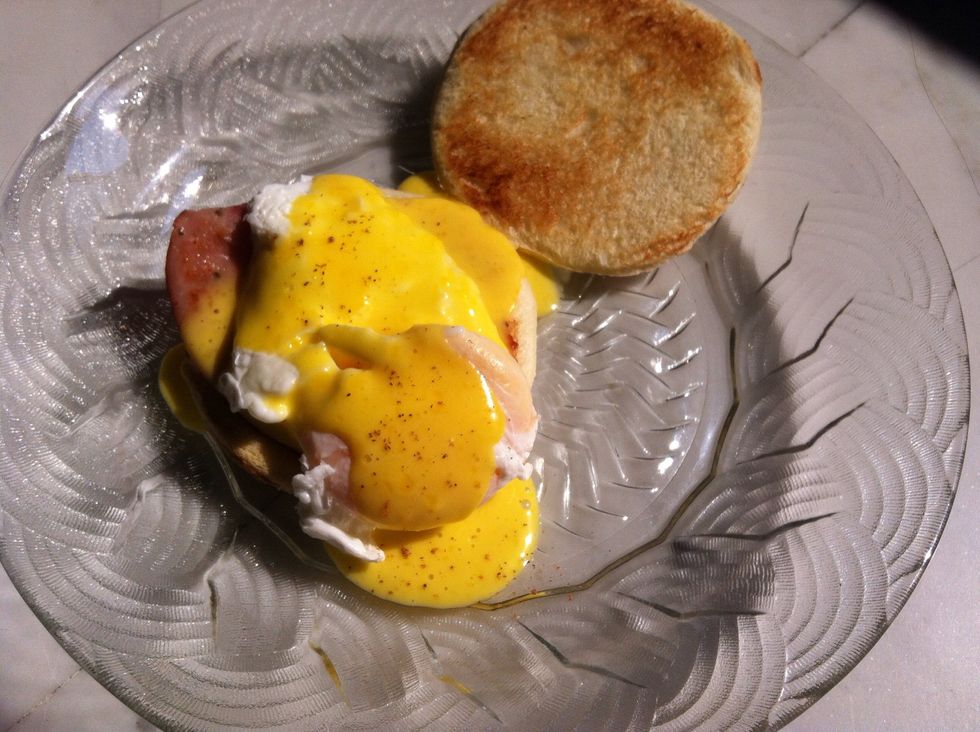 Presentation looking awesome 😍 This is how I do it .. Bread > butter spread > ham/bacon > egg > sauce > bread ** add greens if you want to! :)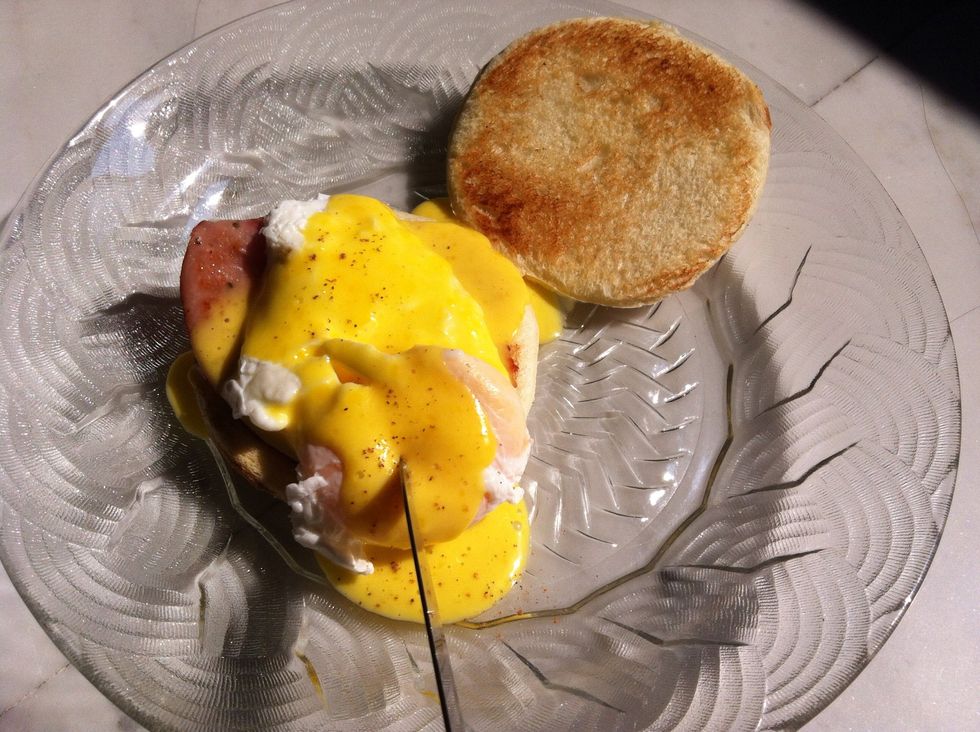 The madness begin... In 3 ... 2 .... 1 .... ~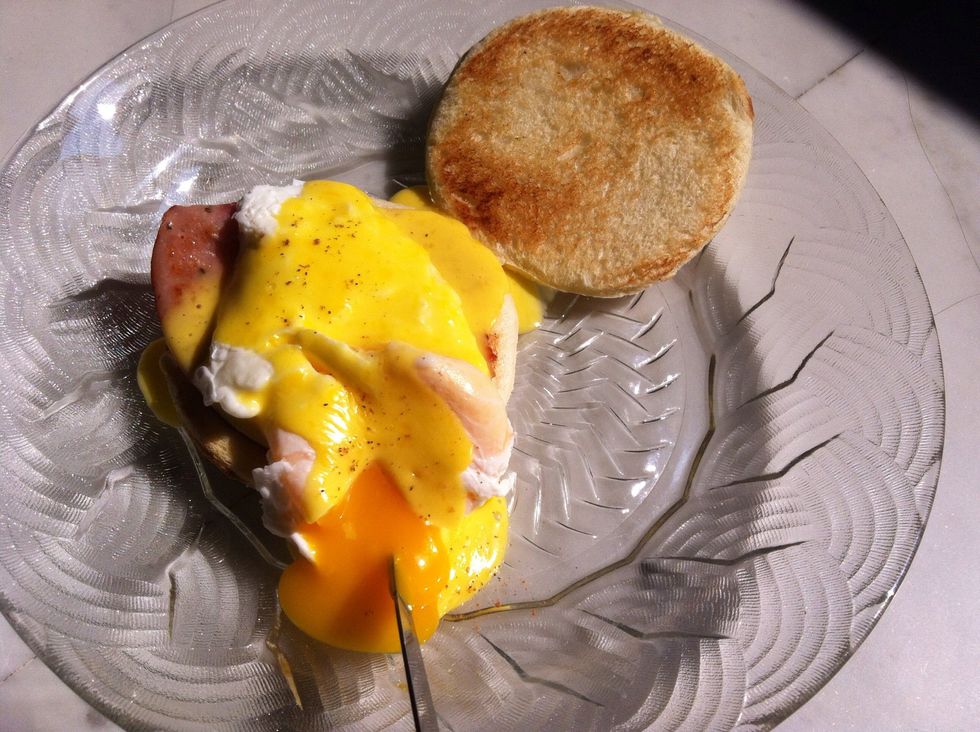 Tada!! Mouth watering golden madness flowing out 😊😍 a taste of heaven!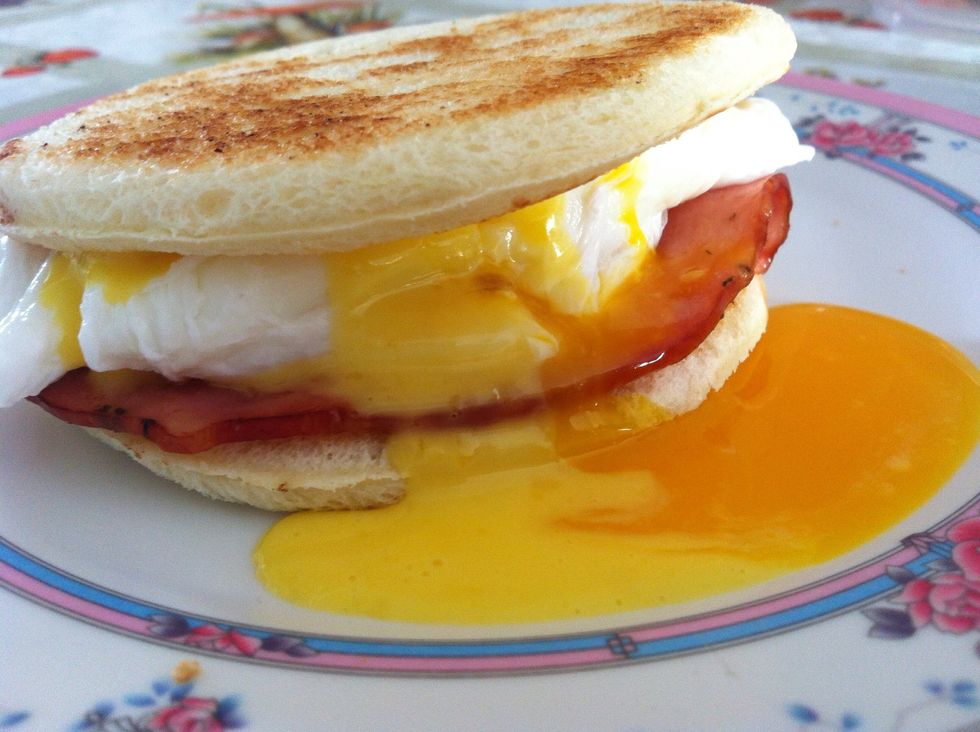 Now it's your show time 😃 have fun folks!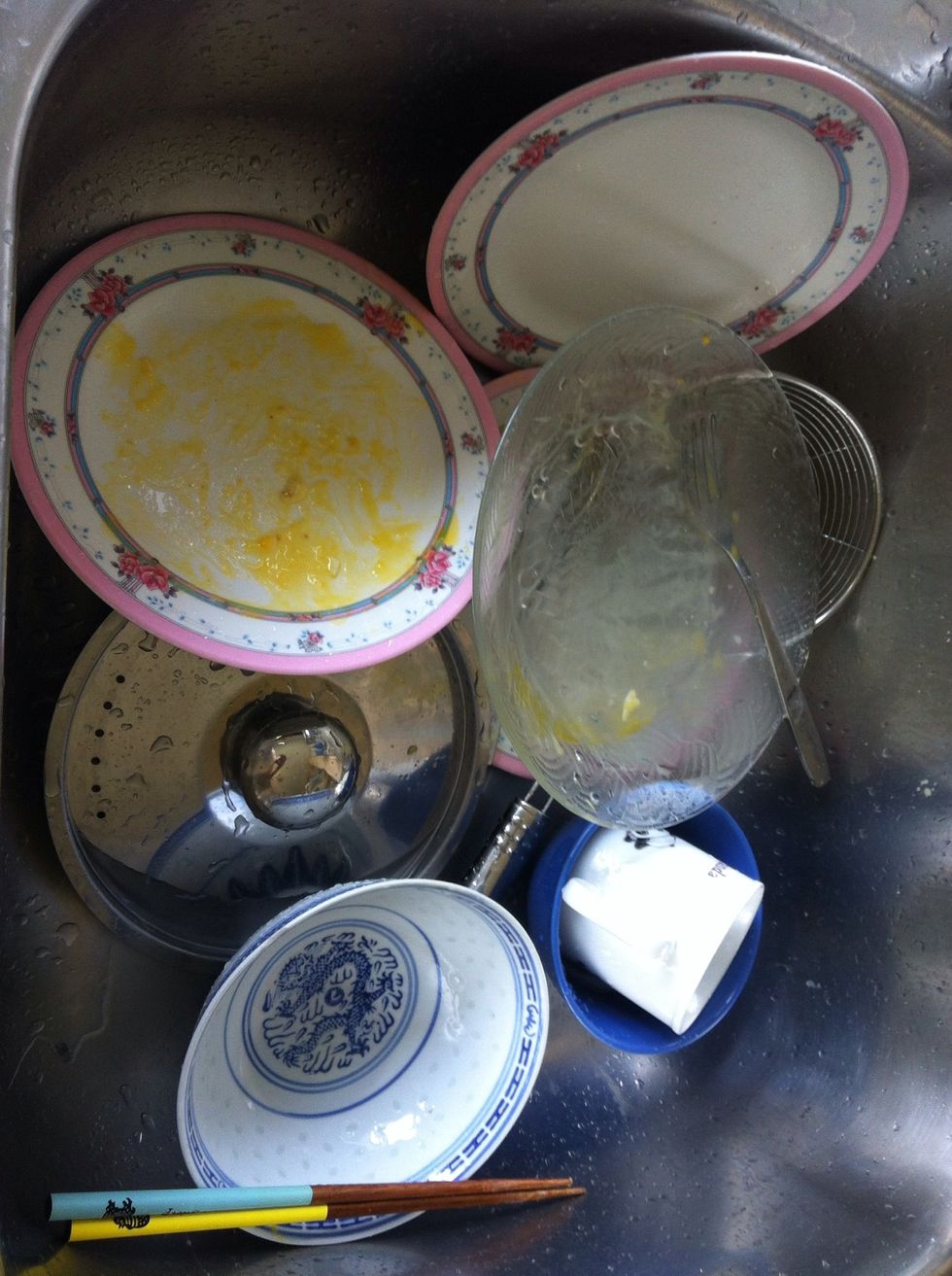 Lets get down to real work now ~ hahah!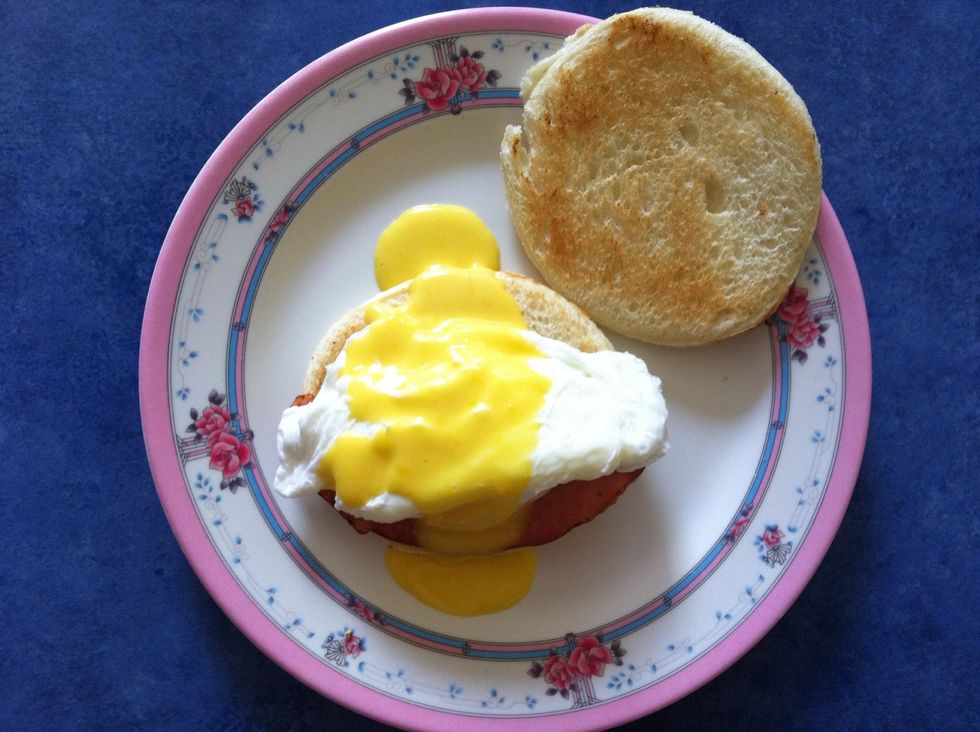 2.0 Egg
4.0 Sliced bread (sub for english muffins)
1.0Tbsp Lemon Juice
1.0Tbsp Butter or margarine
1.0tsp White vinegar
1.0 Sliced ham/bacon
1.0 Double boiler
1.0 Whisk
1.0 Cooking pan
Greens ( optional )
2.0 Egg yolk