First thing. Rinse the lentil and remove all residues and brown shells. Soak for 30mins.
Next. Gather your raw ingredients. Leave the dried chili & coriander leafs for later use. Note: use 1/2 a chili if you can't take spicy food.
Prepare your turmeric and chili powder. Set aside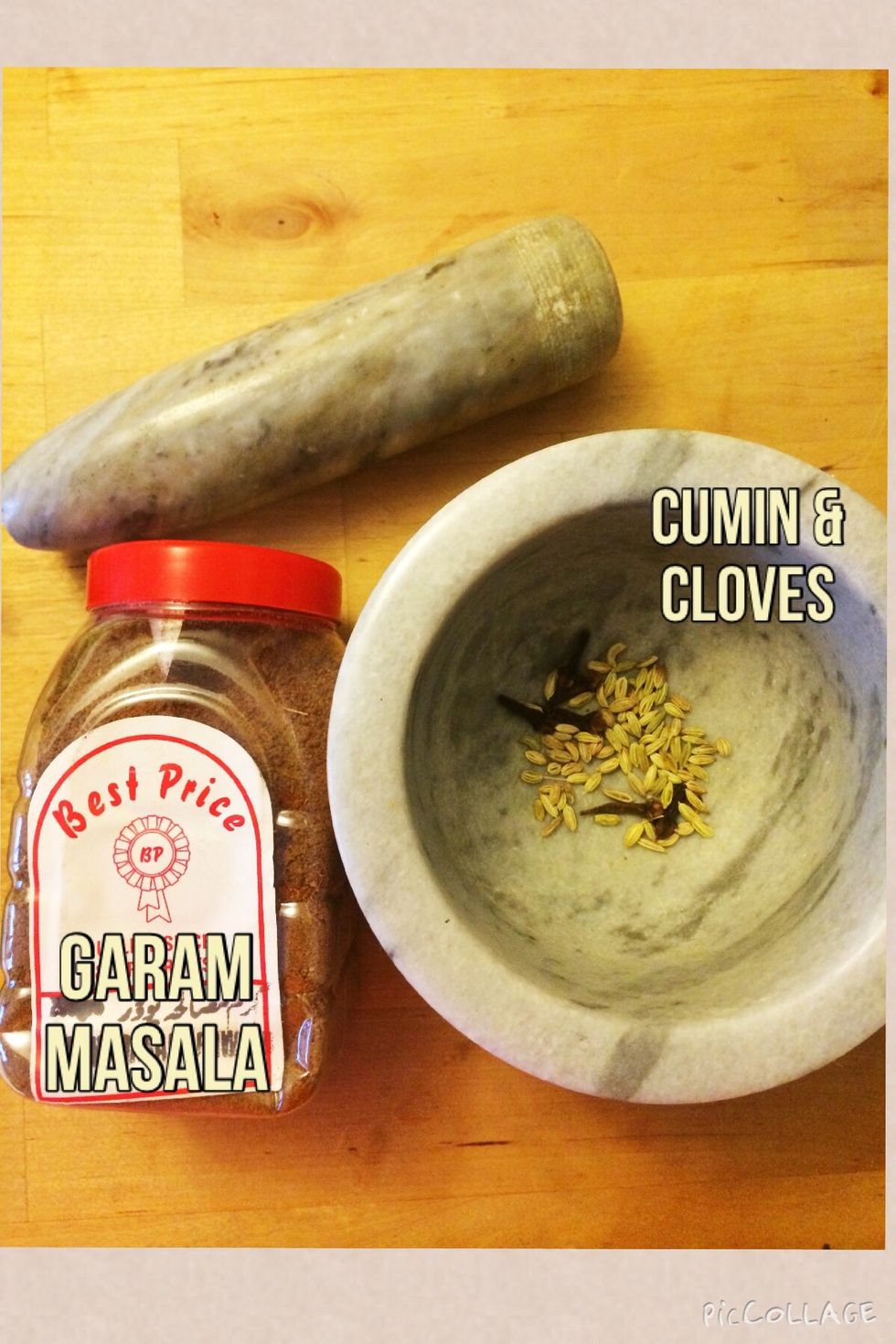 Prepare the spices. Set aside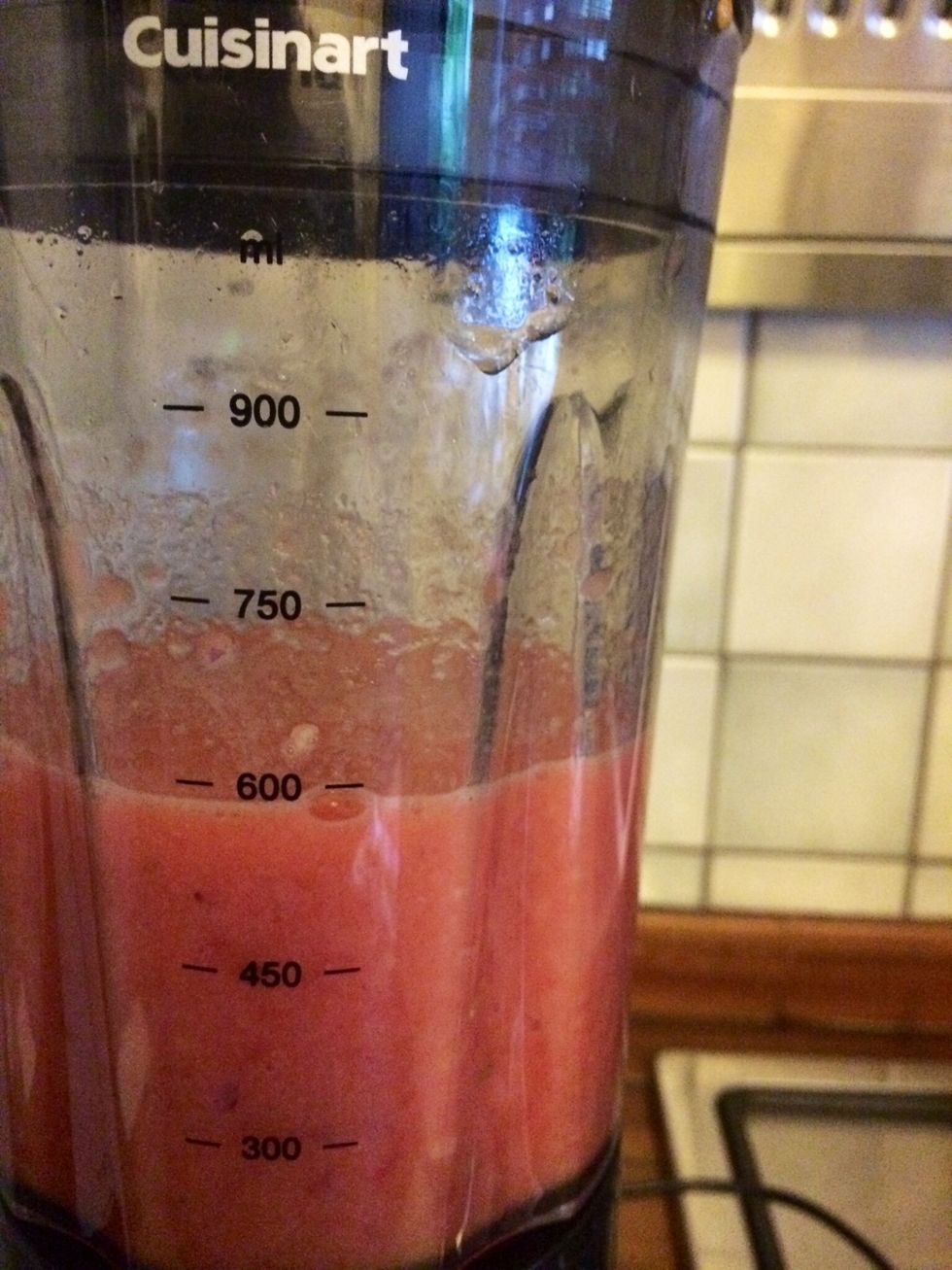 Grind the tomatoes, garlic, 1/2 a chili, red onion until smooth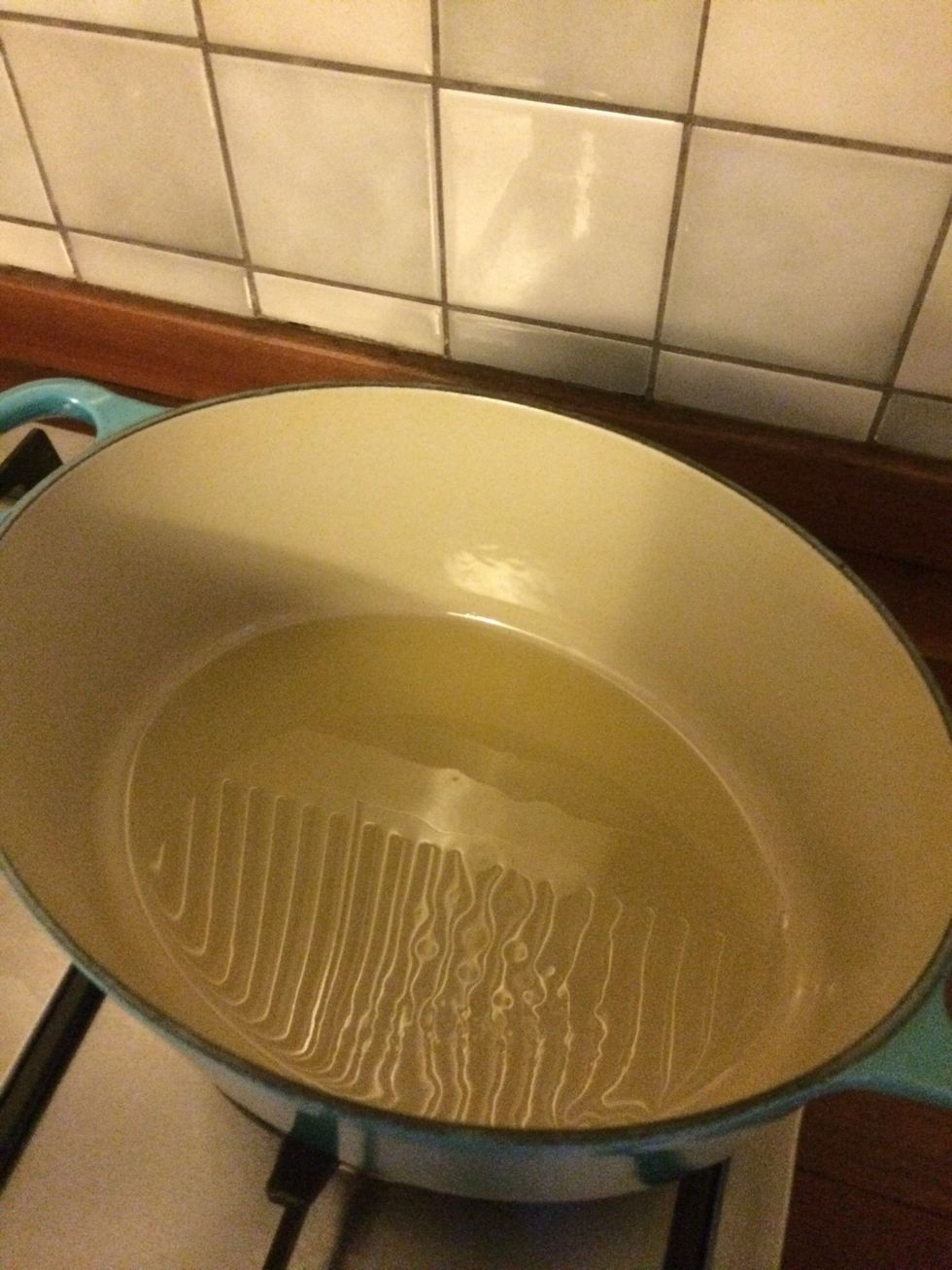 Heat pot with olive oil.
Pour the purée in to the pot and stir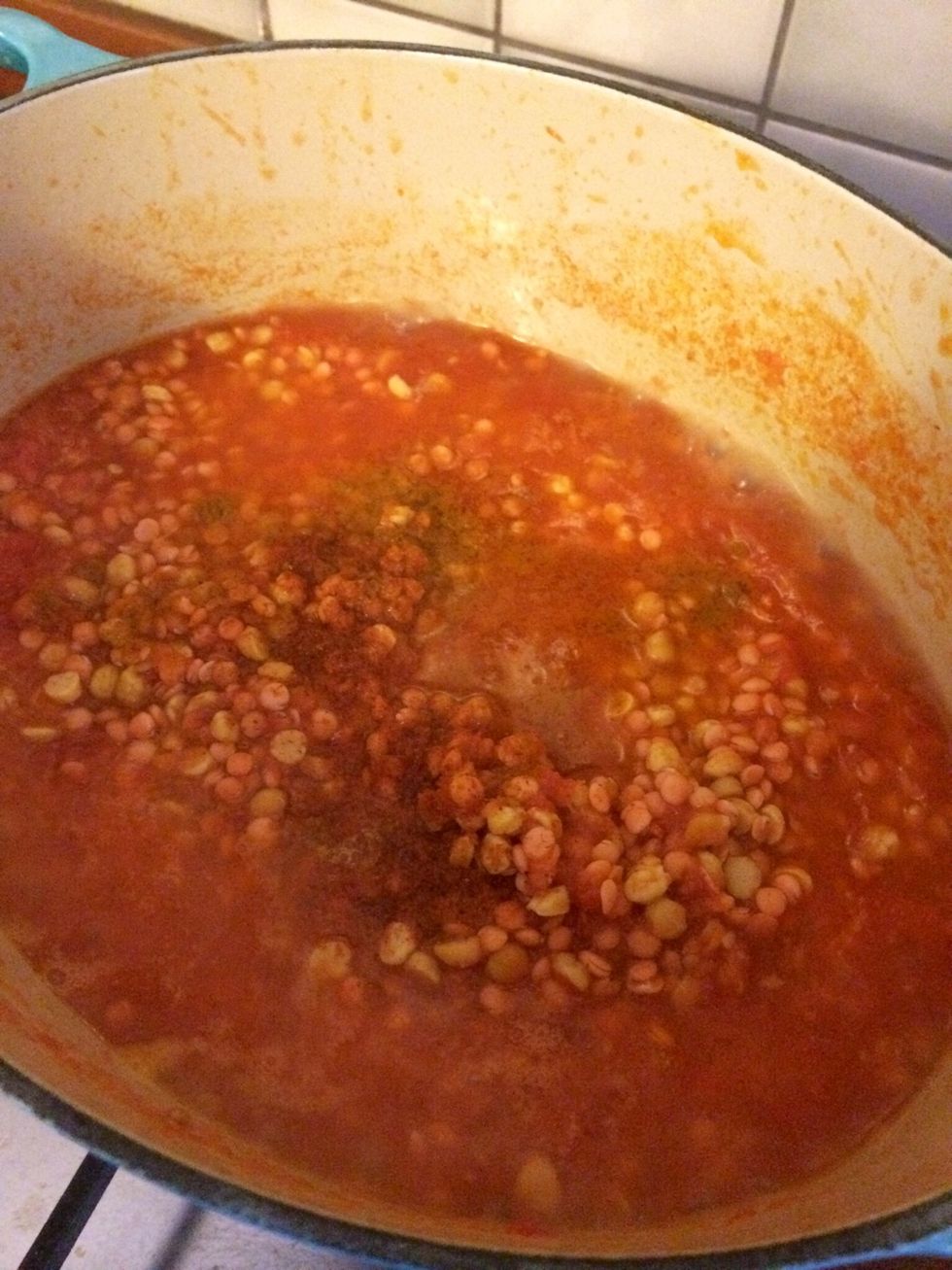 Throw in your lentils and allow to boil under medium heat for 10mins. Add the turmeric and chili powder into the pot and stir well.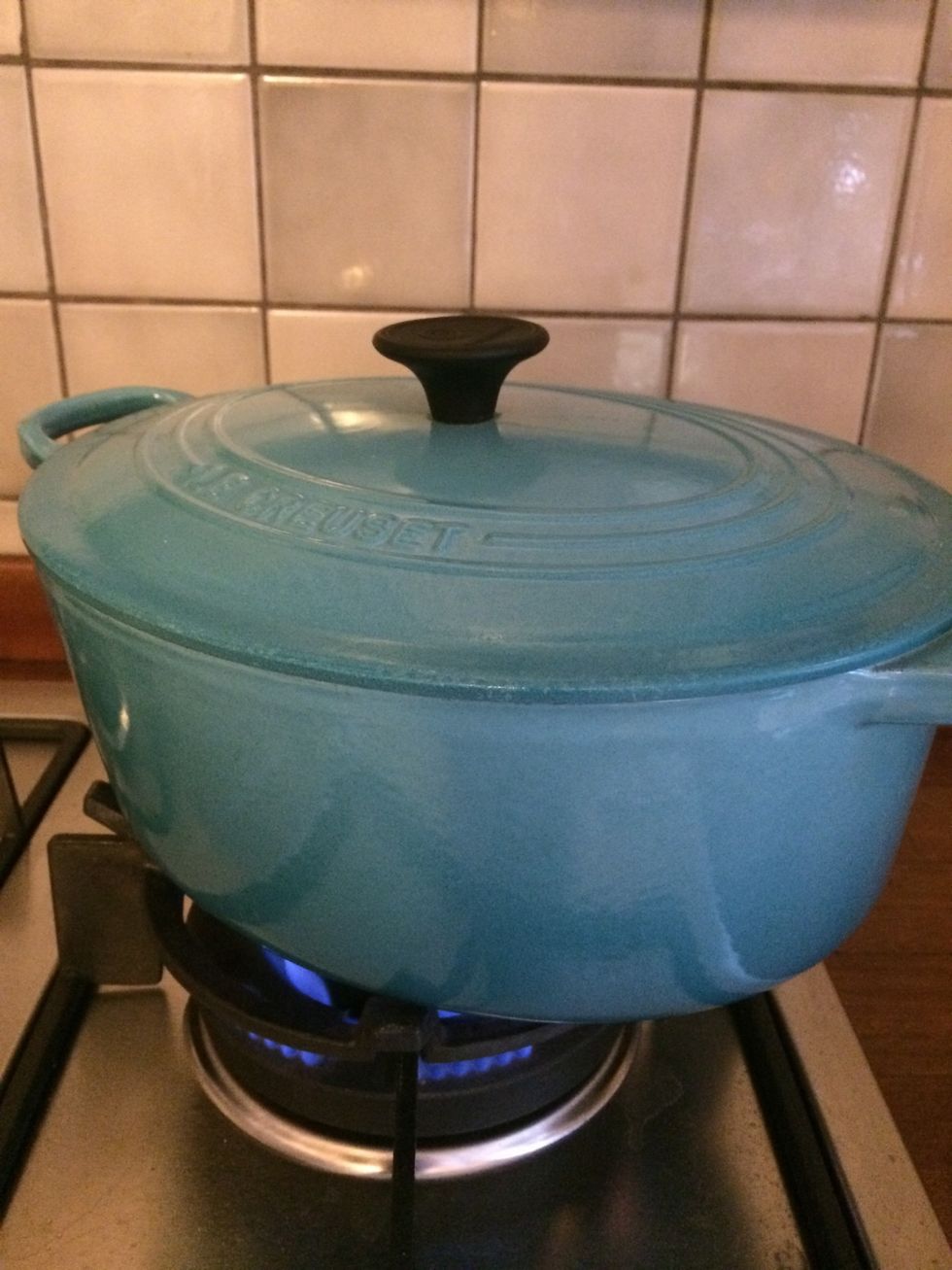 Cover lid and reduce heat to low fire. Simmer for the next hour. Constantly check and stir your pot of daal.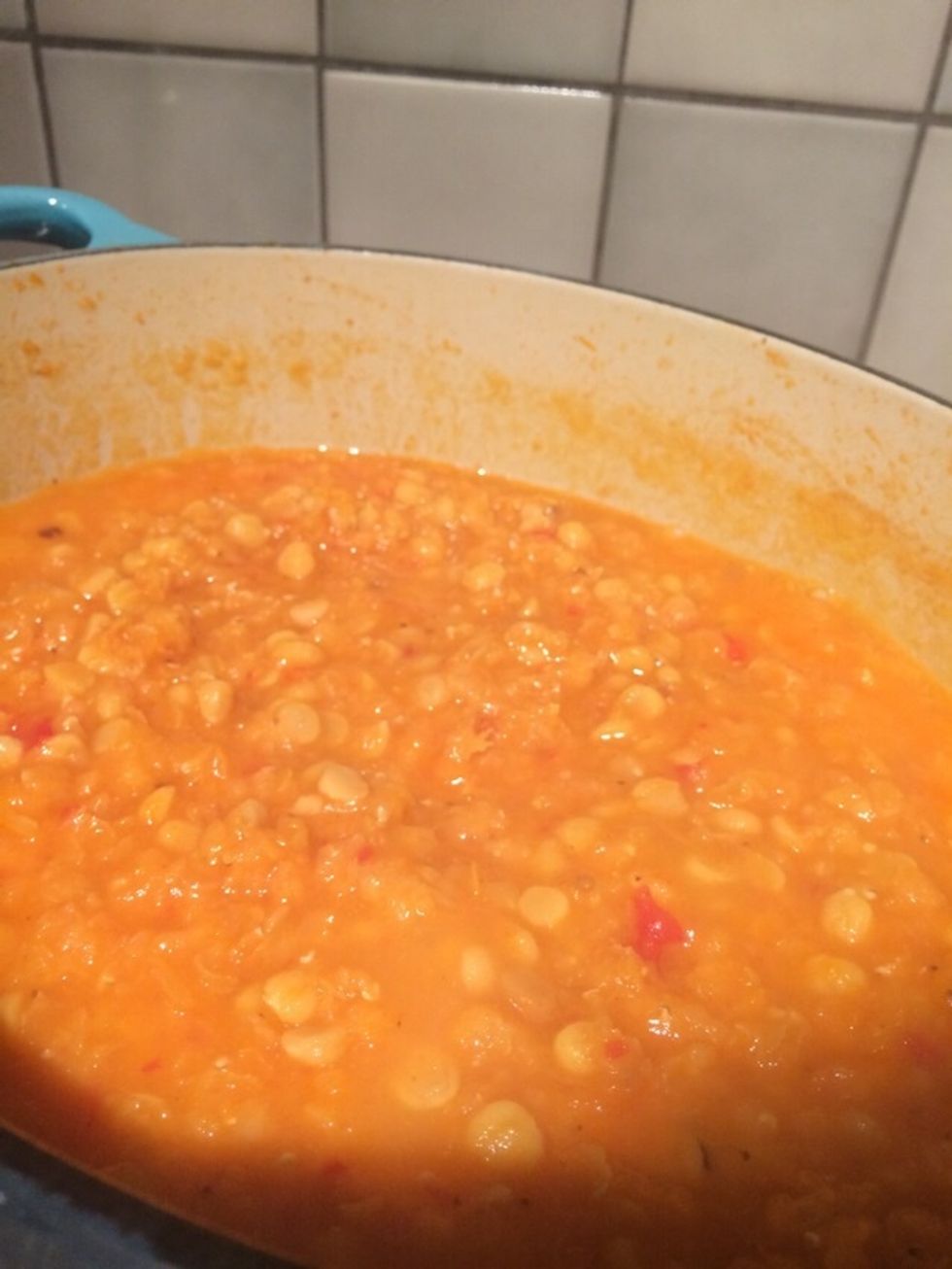 After an hour of slow cooking, the lentils are now 80% softened or in al dente texture.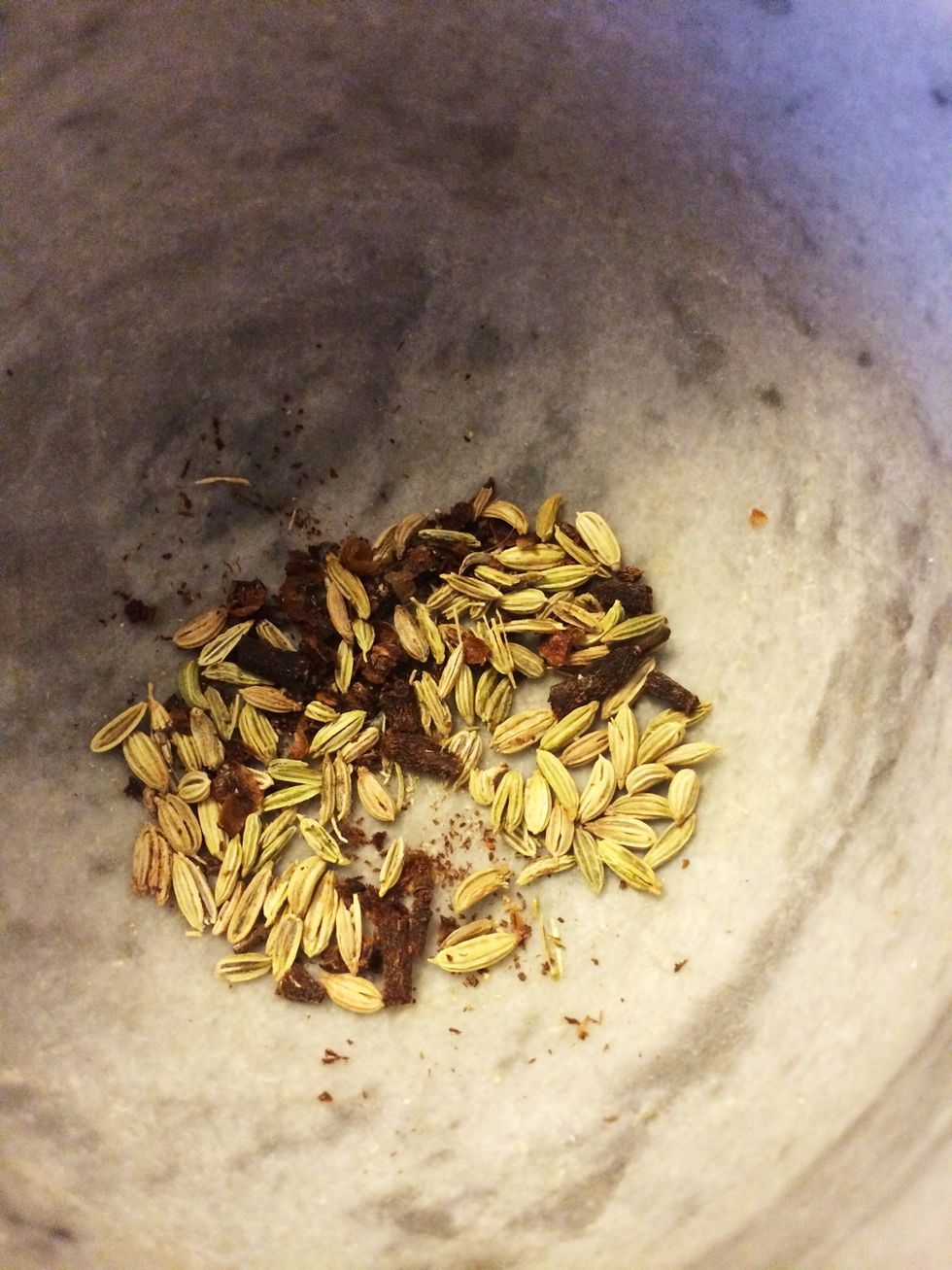 Next, Carefully pound the spices.
Heat pan with olive oil and pan fry the dried ingredients until fragrant. Fry for a minute in low heat.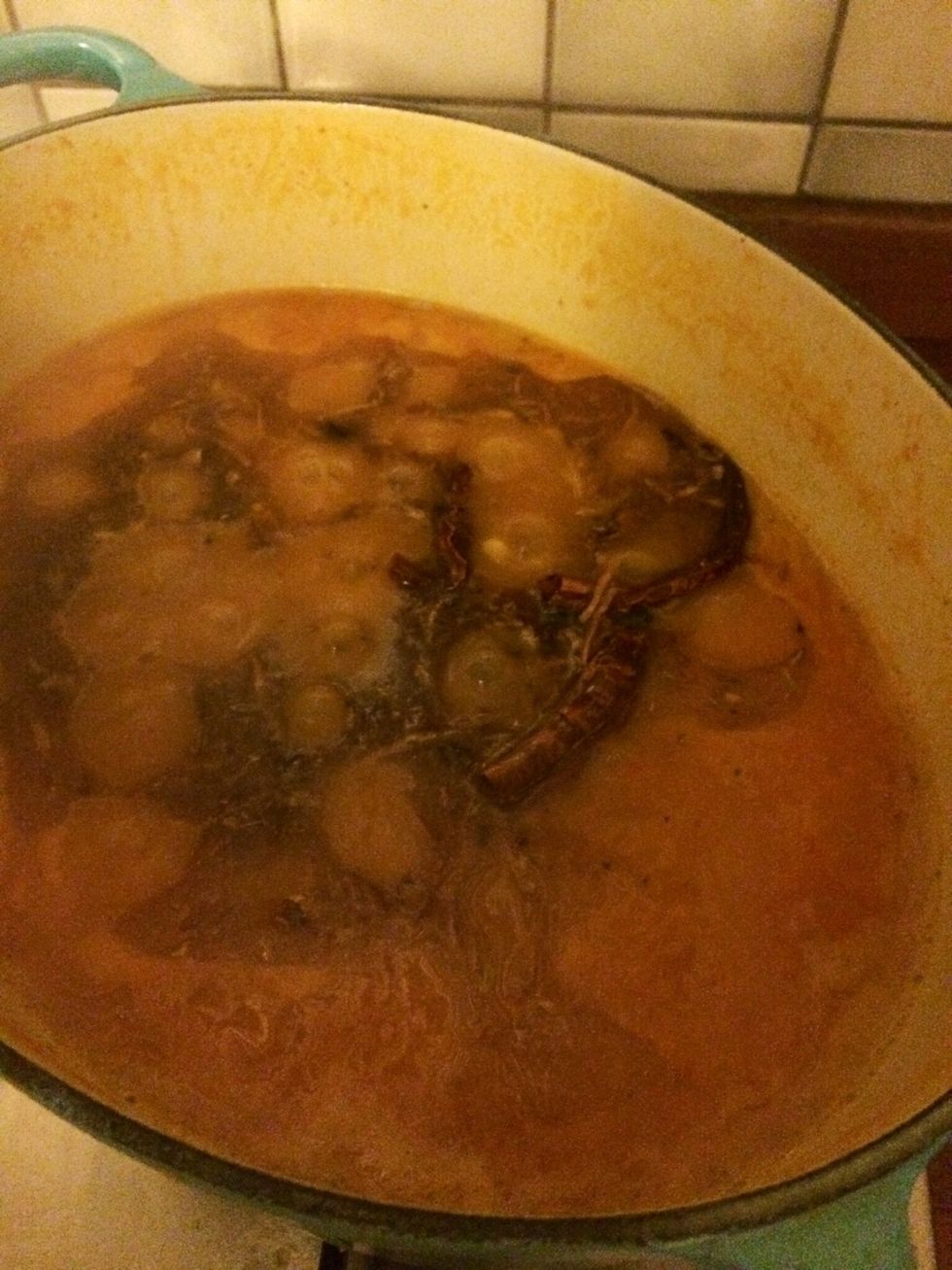 Transfer the tempering ingredients into the pot of daal. Stir. Season with salt and a little bit of sugar for taste balance.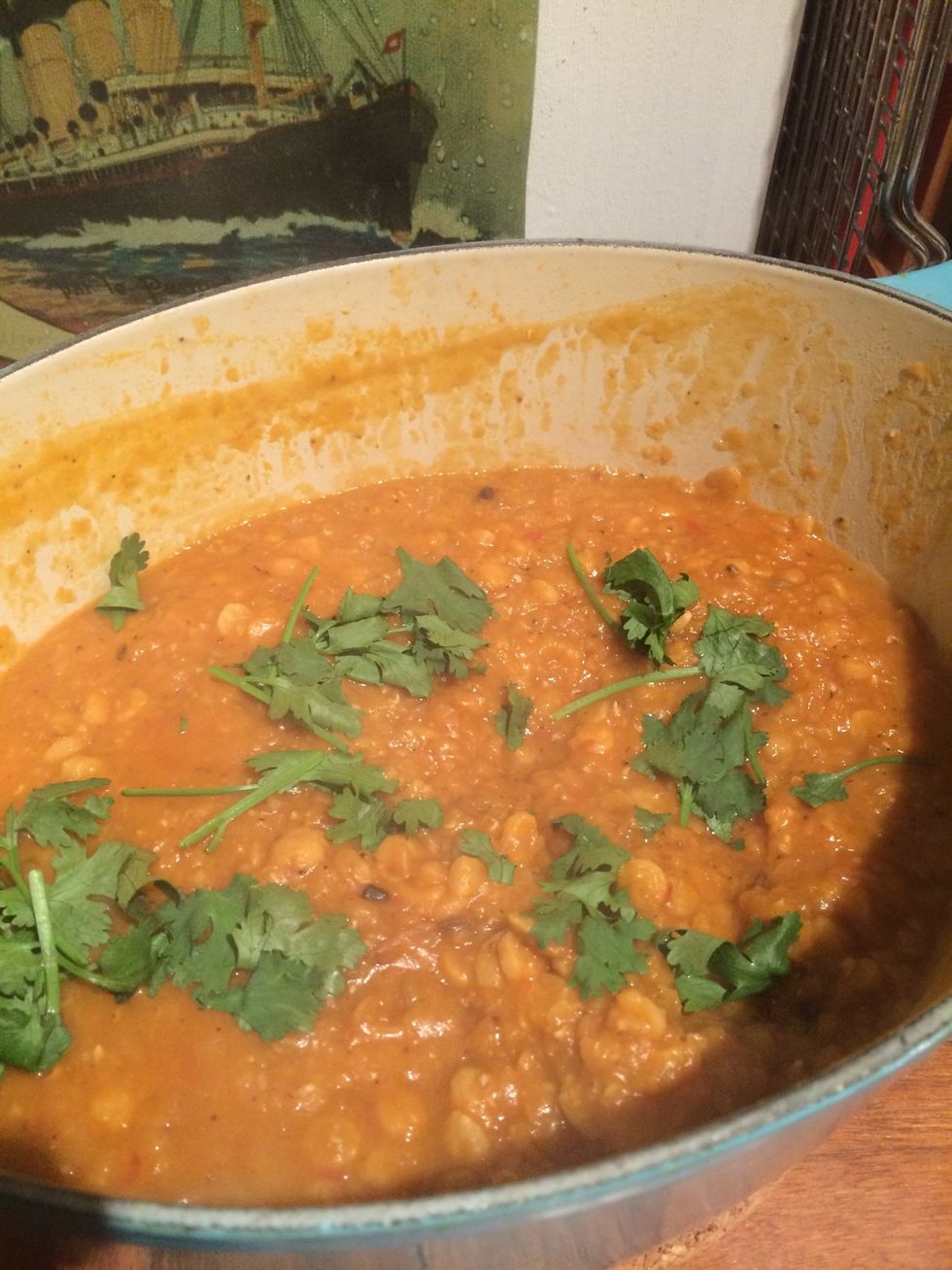 The daal should be fully cooked in 1 1/2 hours. If you are not serving individually, garnish the daal pot with coriander leafs. Alternatively, serve in a tiny bowl and garnish.
Served your daal with coriander garnishing and flat bread / chapatti. Enjoy!
1/2c Olive oil (for daal & tempering)
1.0c Split pigeon pea lentils
1.0c Split pink lentils
1.0 Medium red onion
3.0 Cloves of garlic
2.0 Large size tomatoes
1.0 Fresh chili
1.0tsp Turmeric powder
1.0tsp Chili powder
1.0tsp Garam masala
5.0c Water
2.0bnch Coriander leaves
Salt to taste
1.0tsp Sugar (for taste balancing)
FOR TEMPERING / TADKA
2.0Tbsp Olive oil
5.0 Cloves
1.0tsp Cumin
2.0 Dried chilies
1.0 Thumb of ginger (julienne)