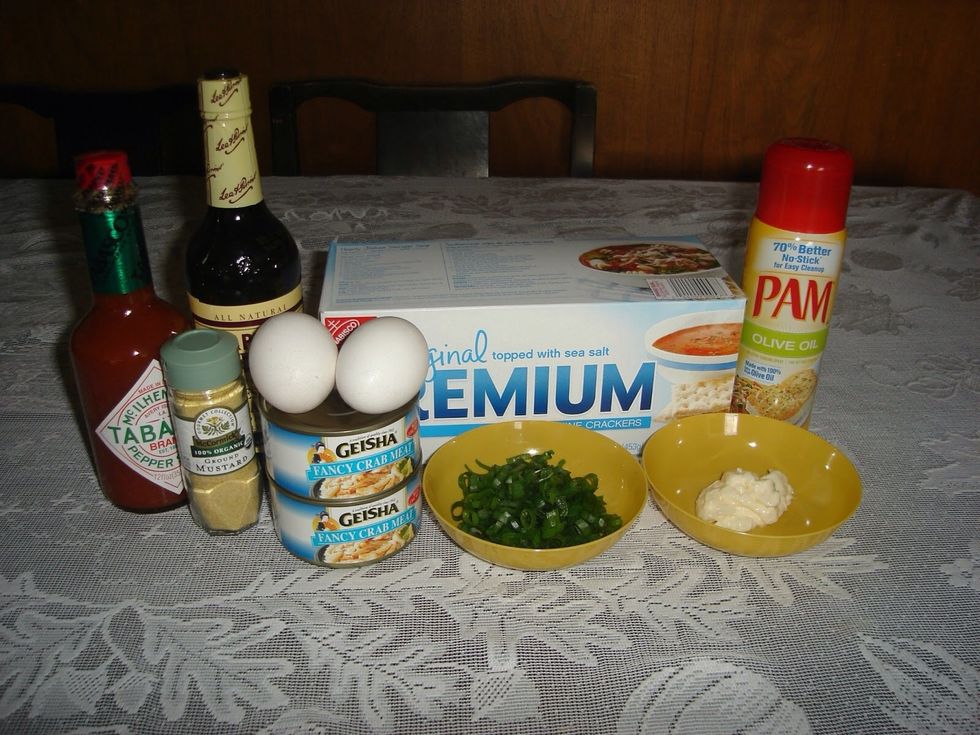 Gather the ingredients.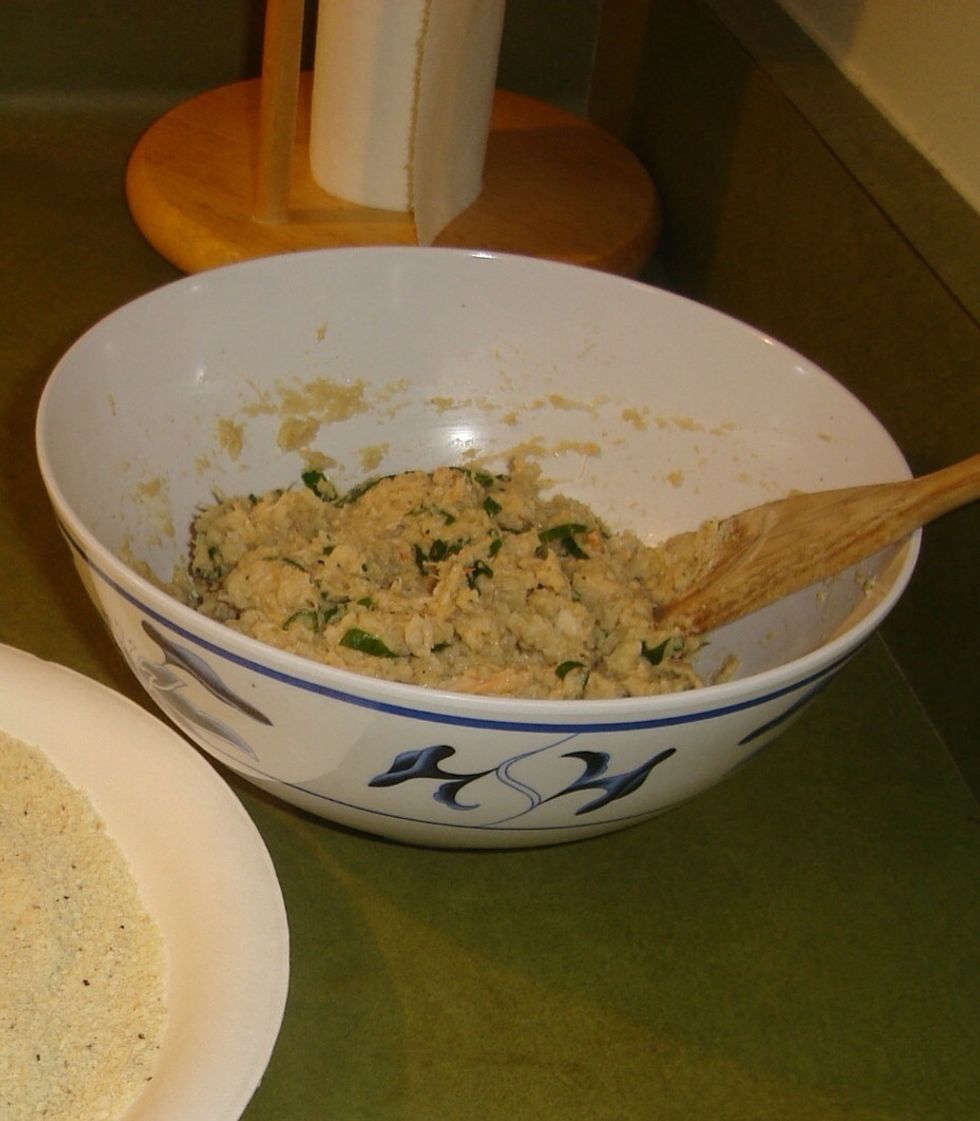 Drain crab meat, picking out shell & cartilage pieces. In a bowl, mix crab meat, mayonnaise, Worcestershire sauce, hot pepper sauce, green onions, & dry mustard. Then mix in egg whites.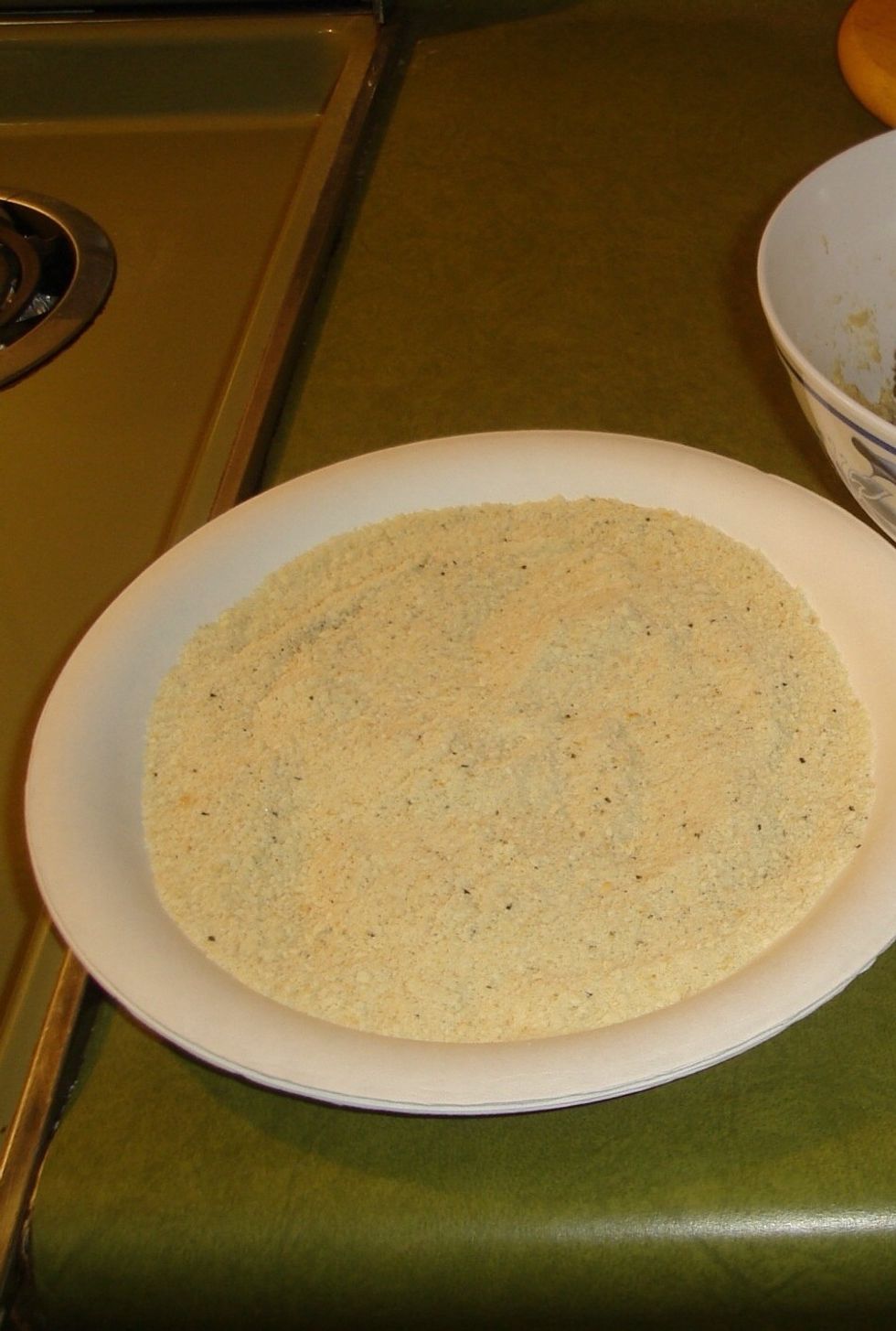 Place cracker crumbs in a plate and lightly season with salt & pepper.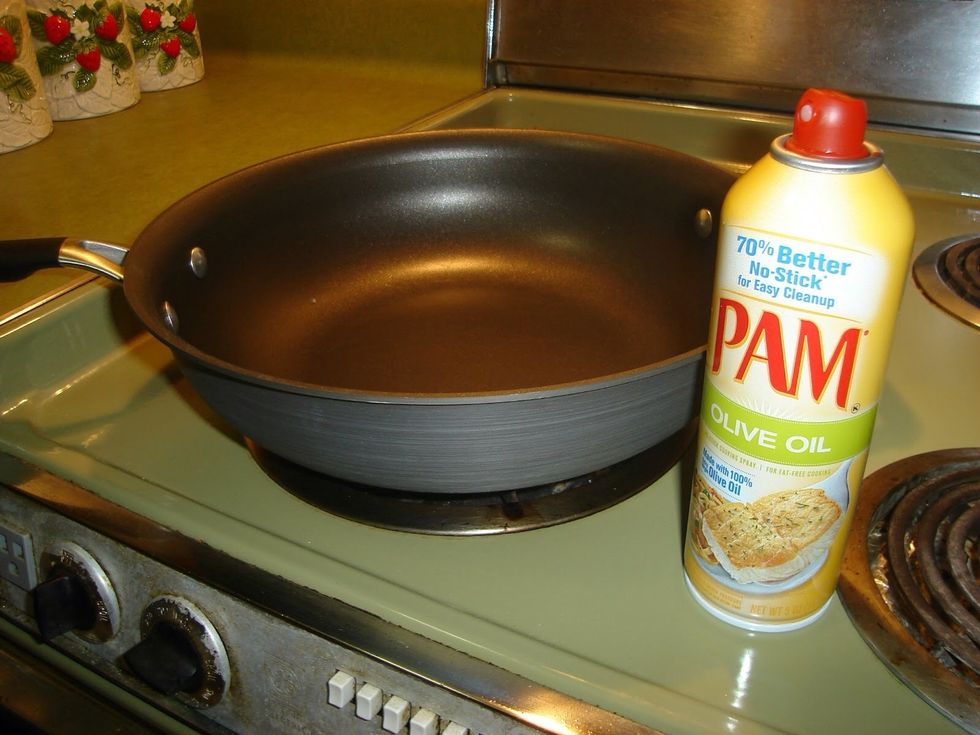 Lightly coat nonstick skillet with olive oil spay and place over medium heat.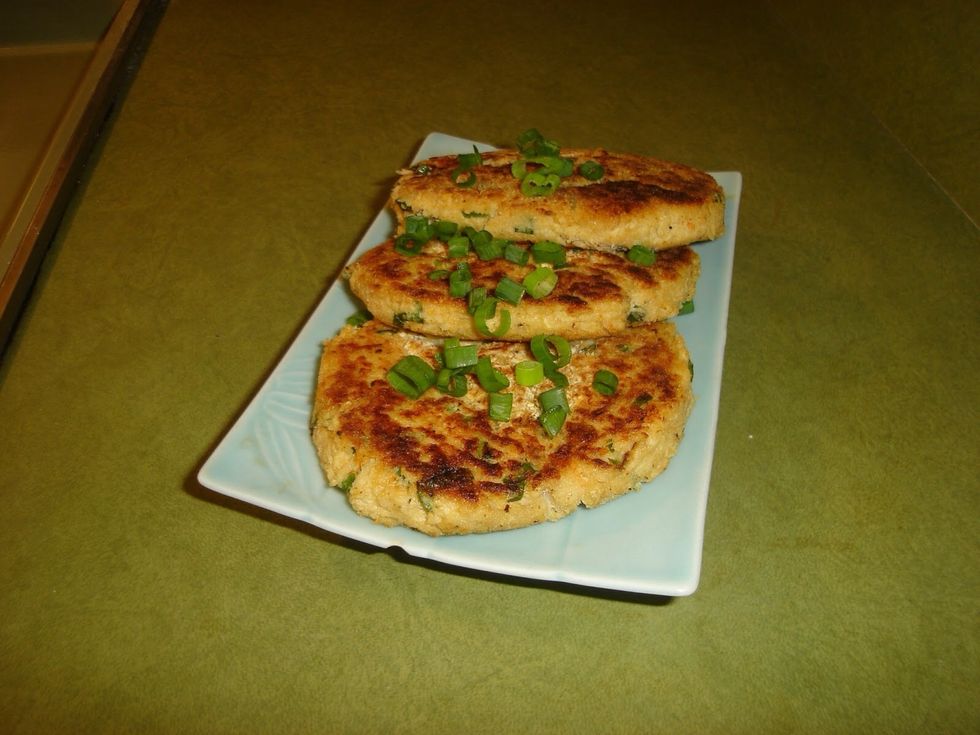 Shape crab cakes into patties 4 in. in diameter. Lay crab cakes in cracker crumbs and coat both sides. Add crab cakes to heated skillet and cook each side for 5 minutes. Recipe by Coweyes Brown.
(2) 6 1/2 oz. cans or 3/4 lb. fresh lump crab meat
(2) tsp. low-fat mayonnaise
(1) Tbsp. Worcestershire sauce
Several drops hot sauce
(4) Green onions, chopped
(2) Tbsp. Dry mustard
Salt & pepper to taste
(2) Egg whites
(1) Cup saltine cracker crumbs
Olive oil spray