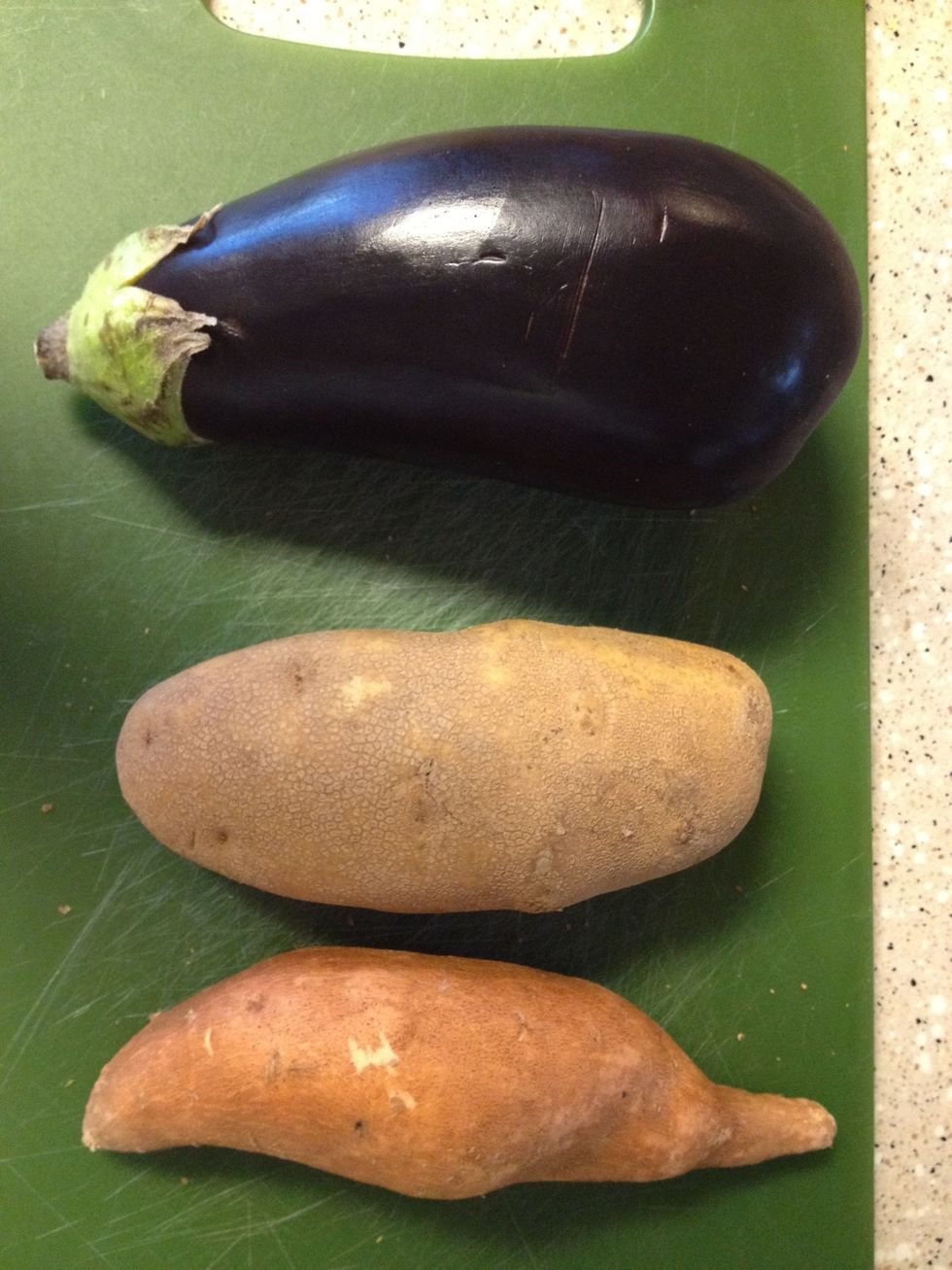 Potato, carrot, and onion are typically used. But I prefer sweet potato and detest onions, sooooo...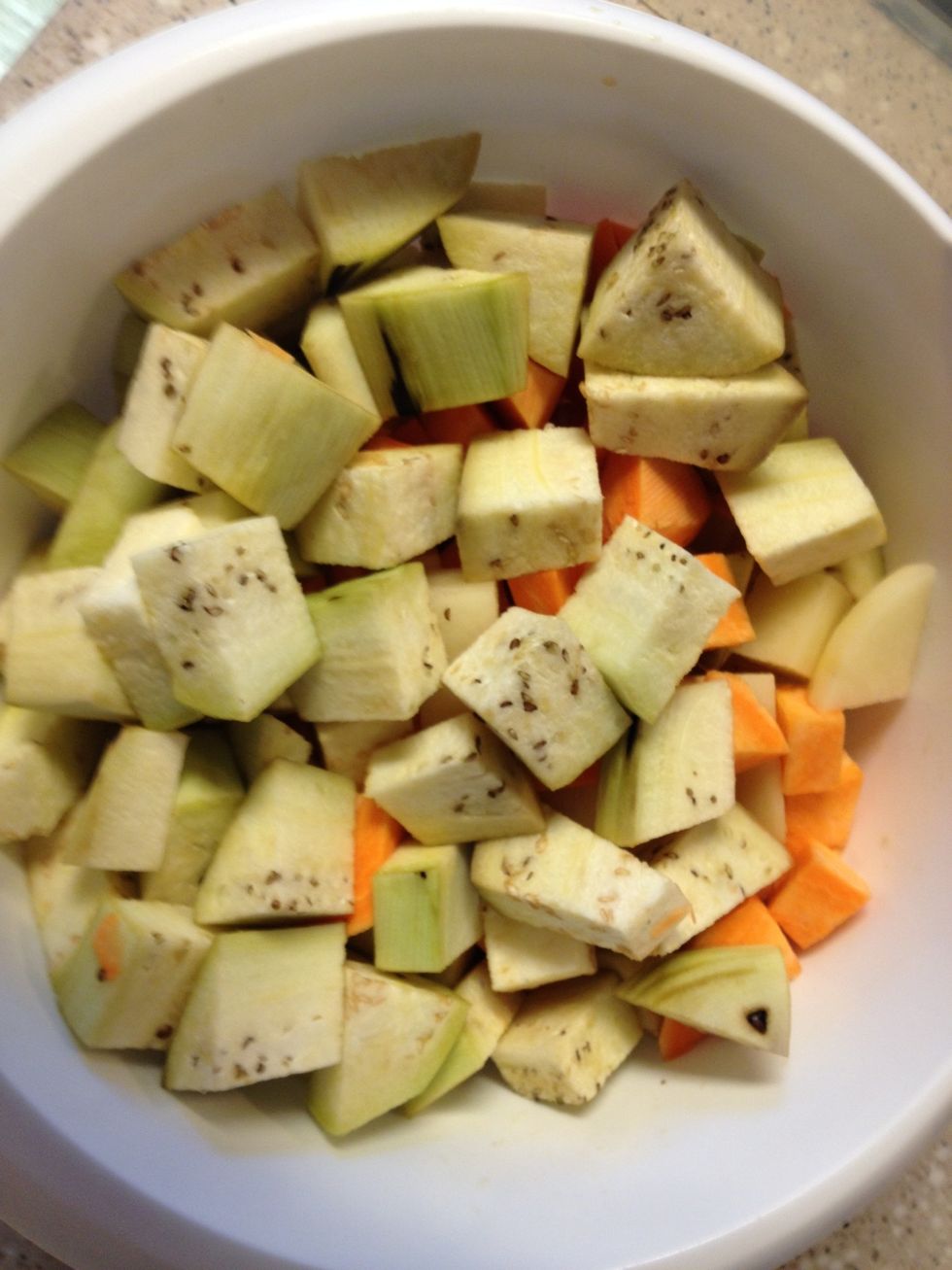 Cubed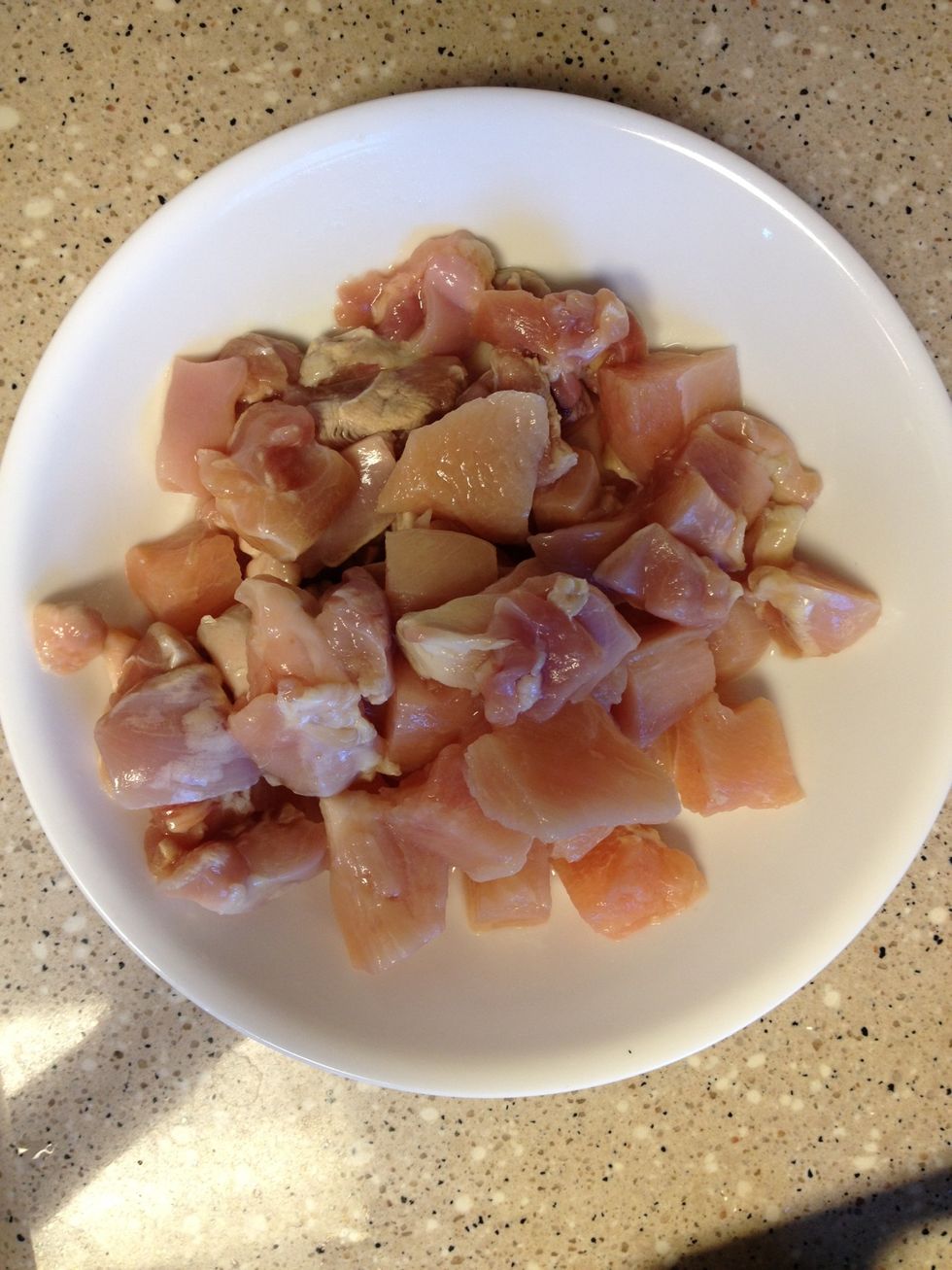 Chicken, cubed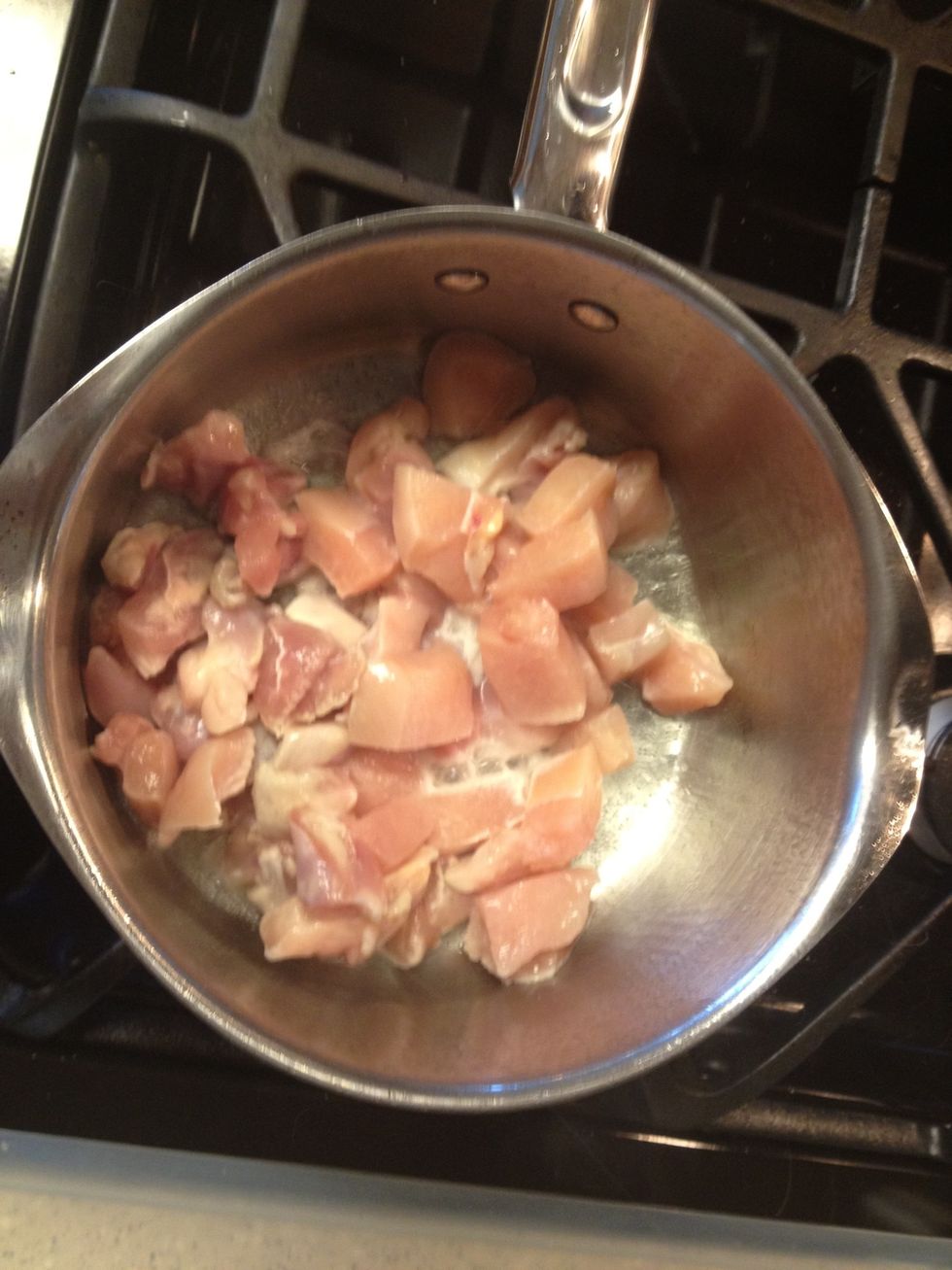 Heat oil on high, brown chicken. Watch for splatters!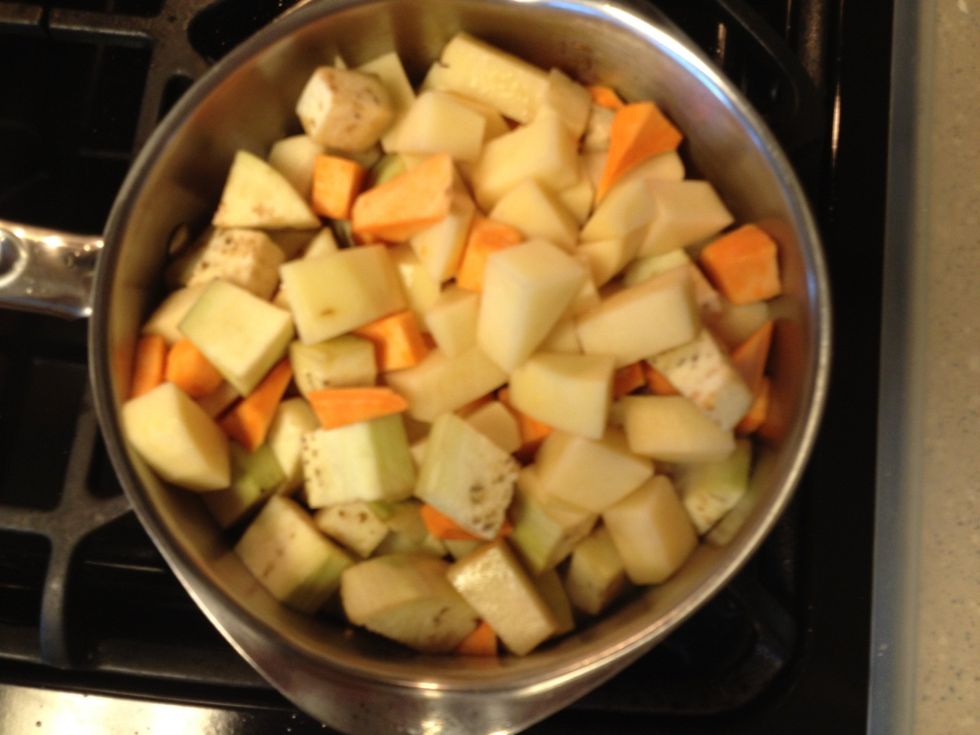 Add veggies, sauté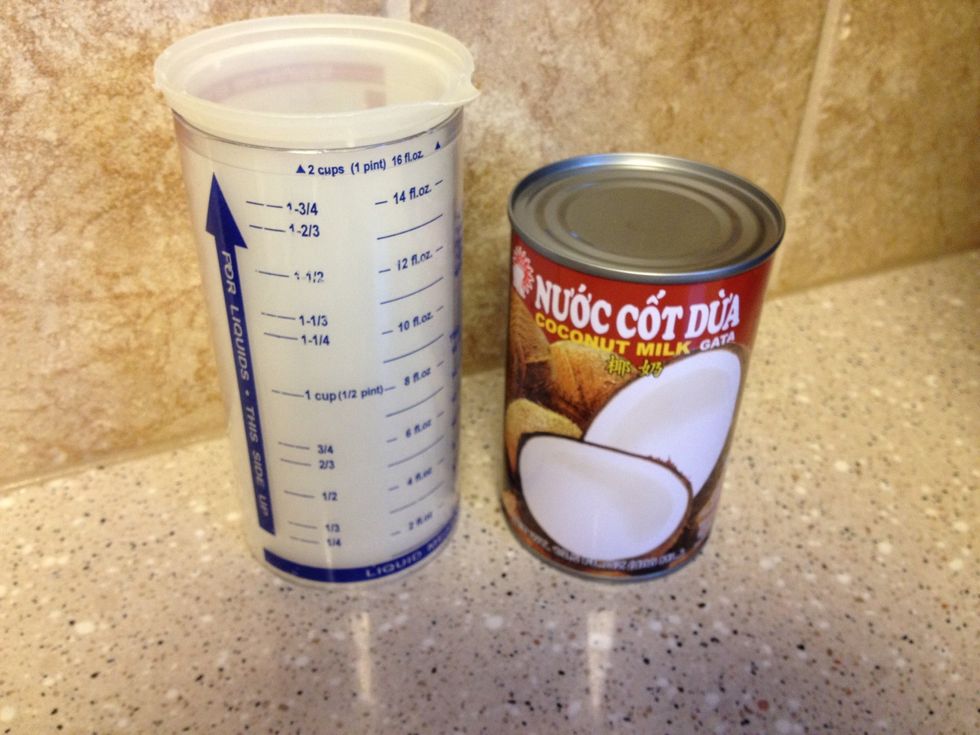 Add about 3 1/2 to 4 cups of liquids, so a combo of coconut milk and water...your preference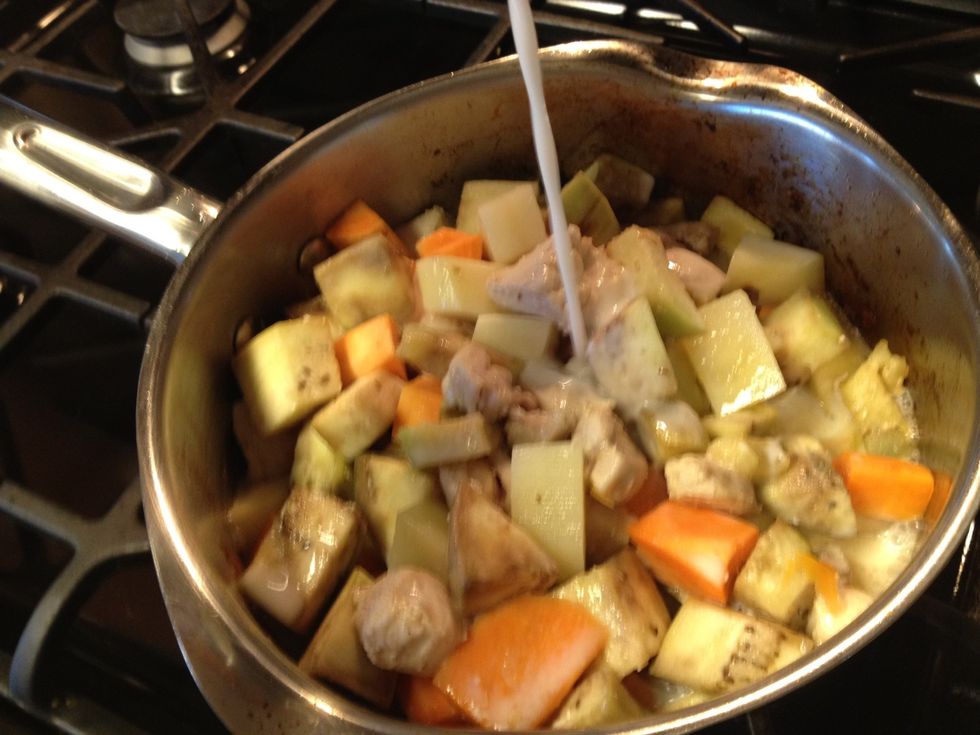 Boil, then lower heat to medium low or low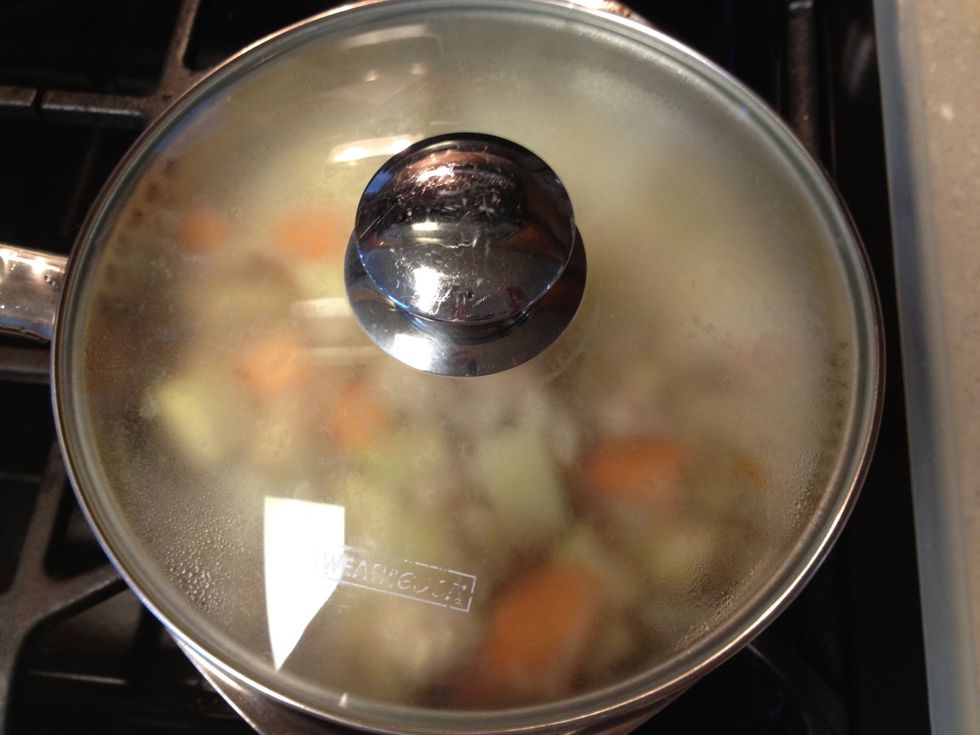 Cover and set a timer for 20 minutes
2 packs in the box, use 1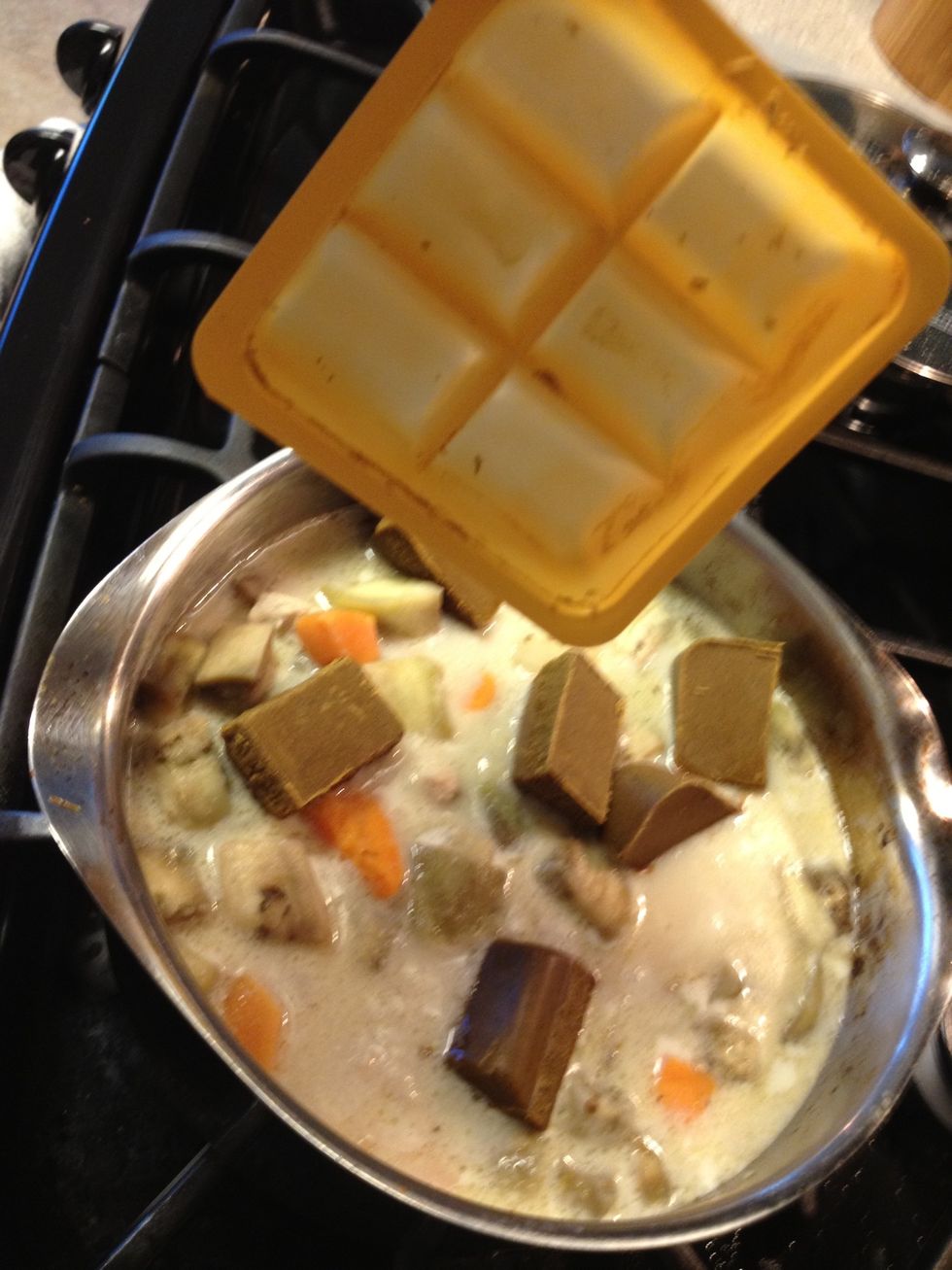 Break it up before dumping in the pot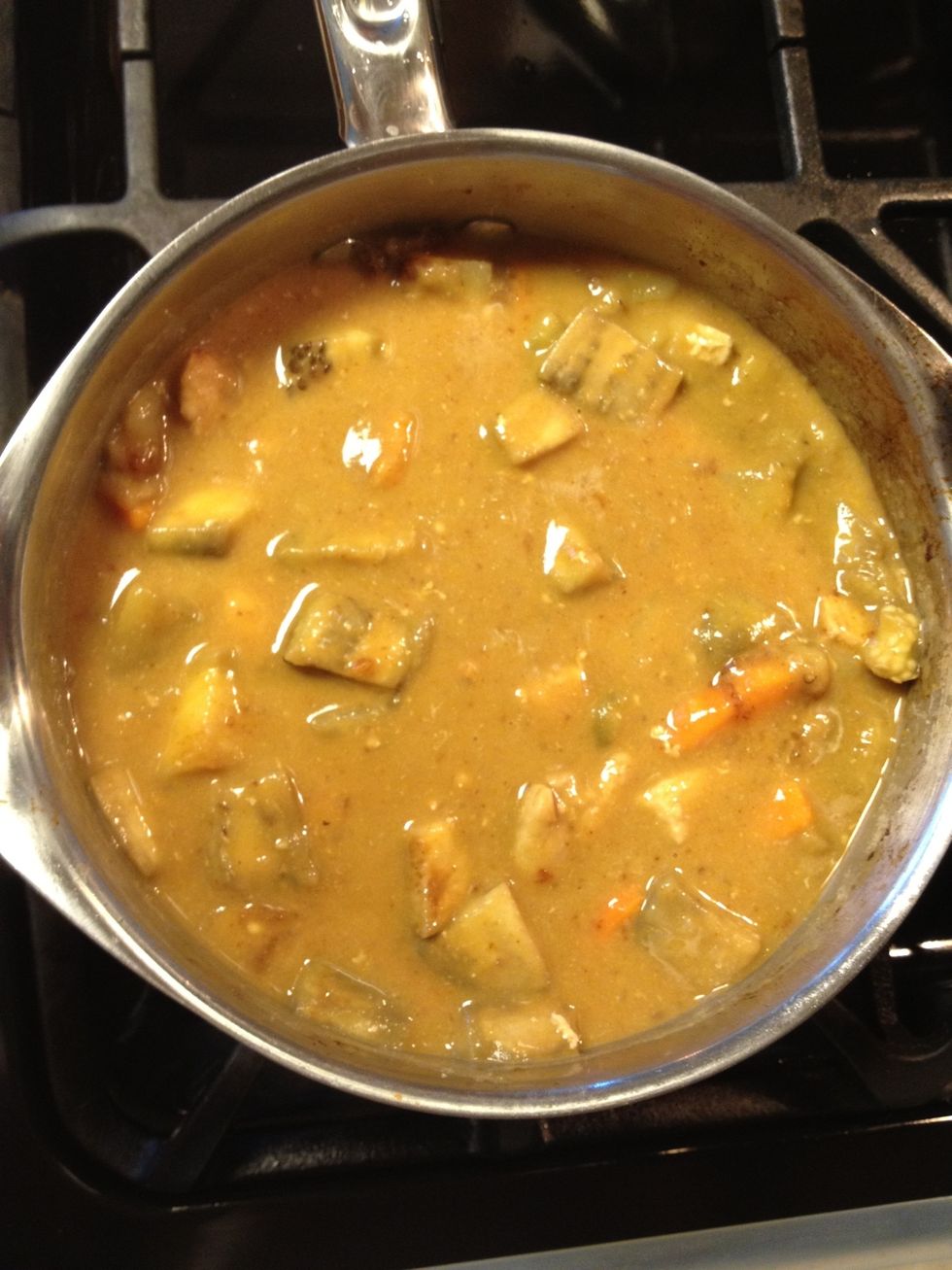 Stirred, cover for another 20 minutes on low
Chow time!
1.0Tbsp Oil
2.0lb Chicken, cubed
3.0 Veggies you love, cubed
1.0 Pack House brand Vermont Curry
1/2c Coconut milk
Water