I cook for my family from scratch 95% of the time, but sometimes this Mama gets lazy in the kitchen lol! The secret to creamy boxed pasta sauce is sour cream instead of milk!
17
I had some previously cooked chorizo so I used it in this recipe as a short cut. I will include instructions on cooking the chorizo from raw.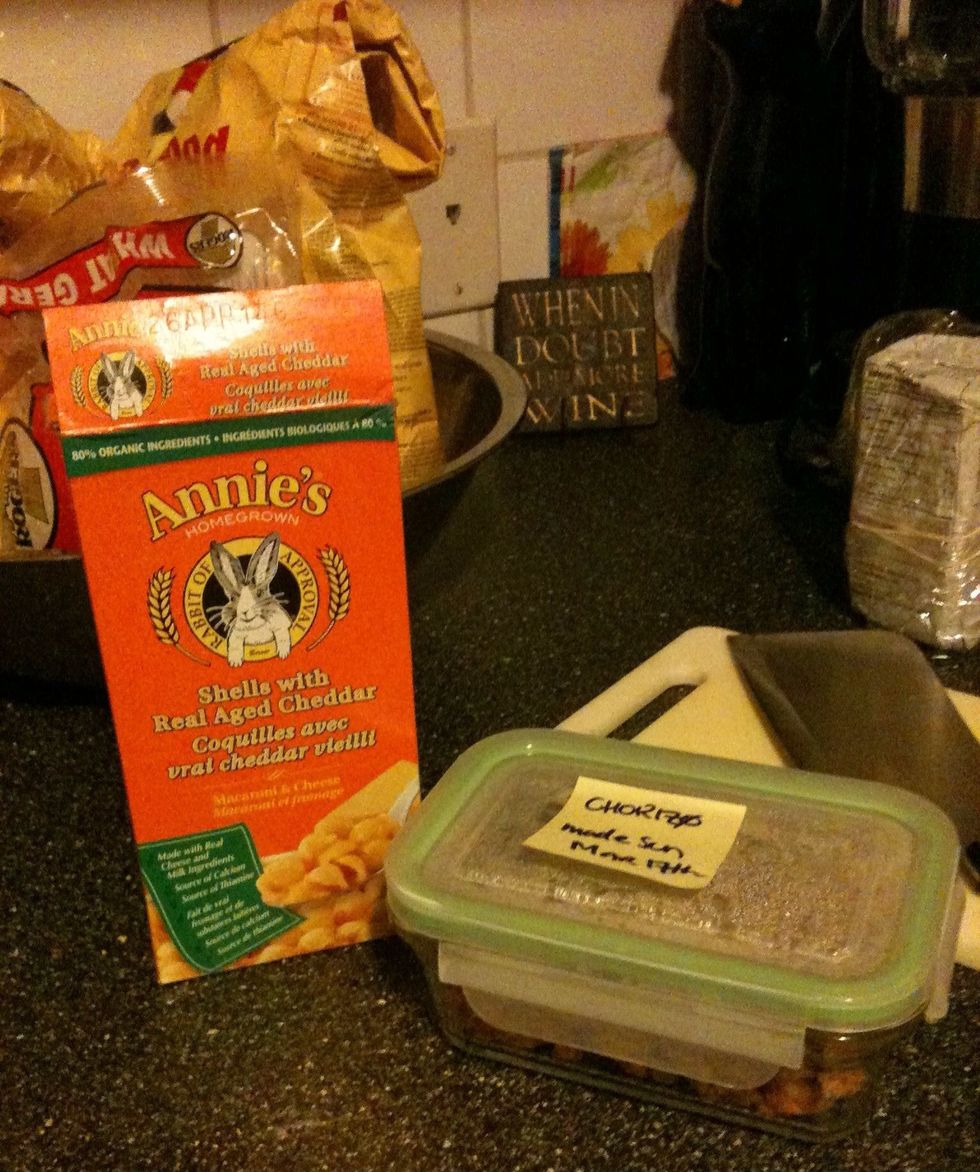 Gather ingredients. (Cheese is on edge of cutting board, sorry it was cropped out)
Boil enough water for pasta, I used about 4.5 cups. (Please excuse our sightly recyclables)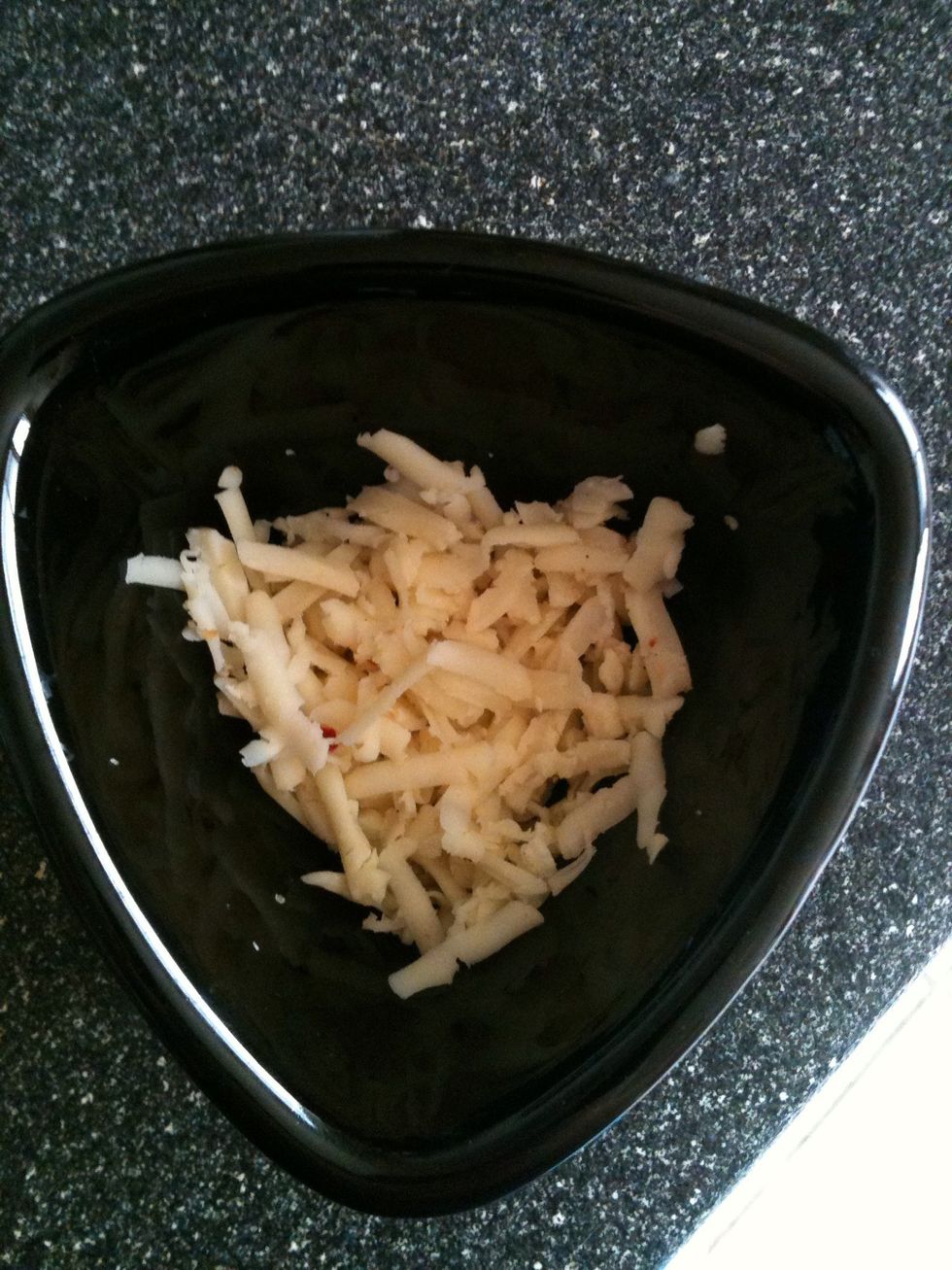 Grate cheese and set aside.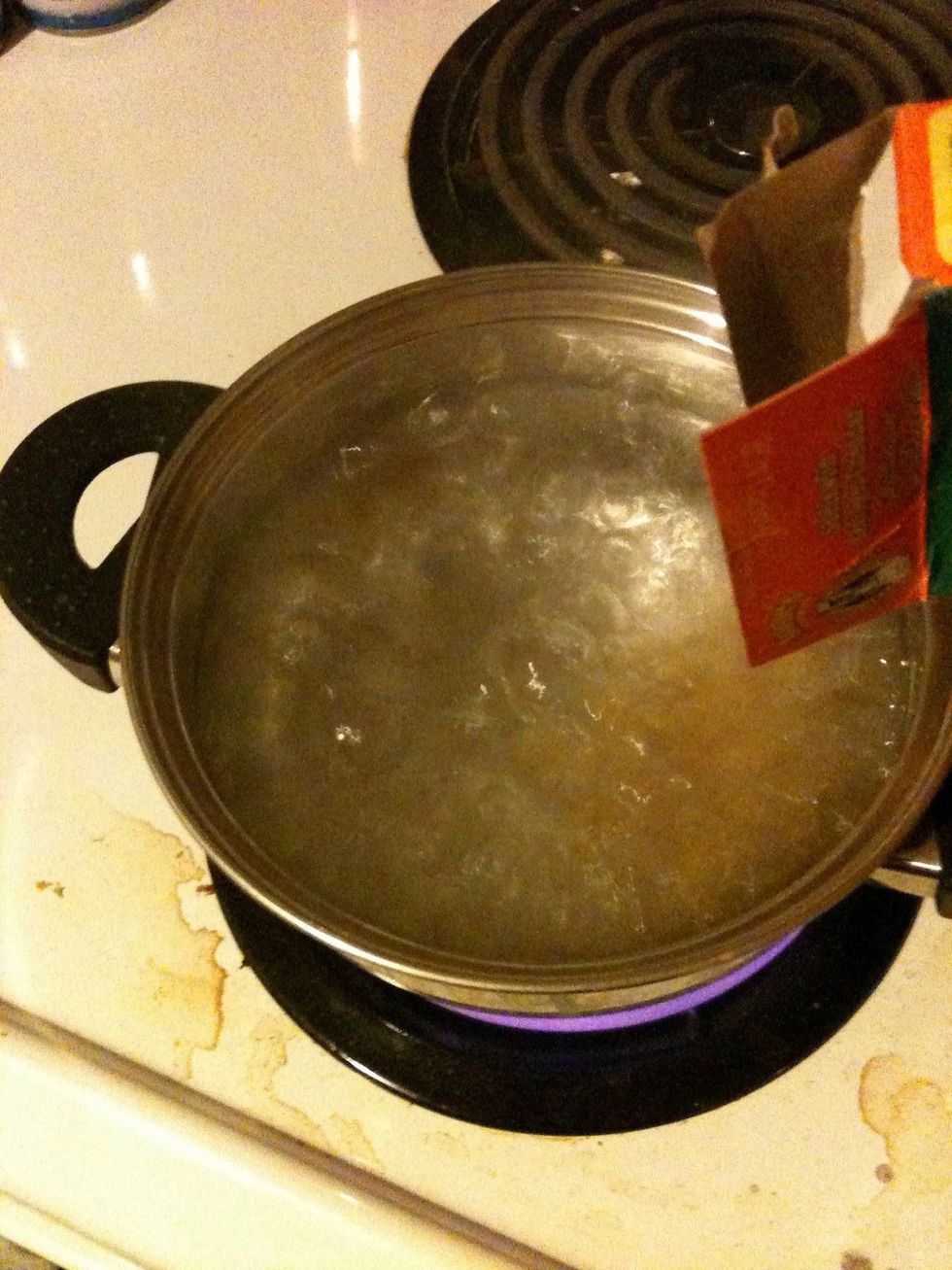 Once water boils, add box of pasta and cook for 8-10 min. (Or if you use a different pasta, follow the cooking time on its box/bag) (Gah! Also please ignore my dirty stovetop, I cook A LOT).
To cook raw chorizo, open the casings and crumble the sausage into a frying pan and fry on medium heat for about 6 min. Drain and put chorizo aside.
... But as in my case today, add the cooked chorizo to the boiling pasta to heat through. (If you fried the chorizo from raw you don't need to re-heat it in the boiling water eh!)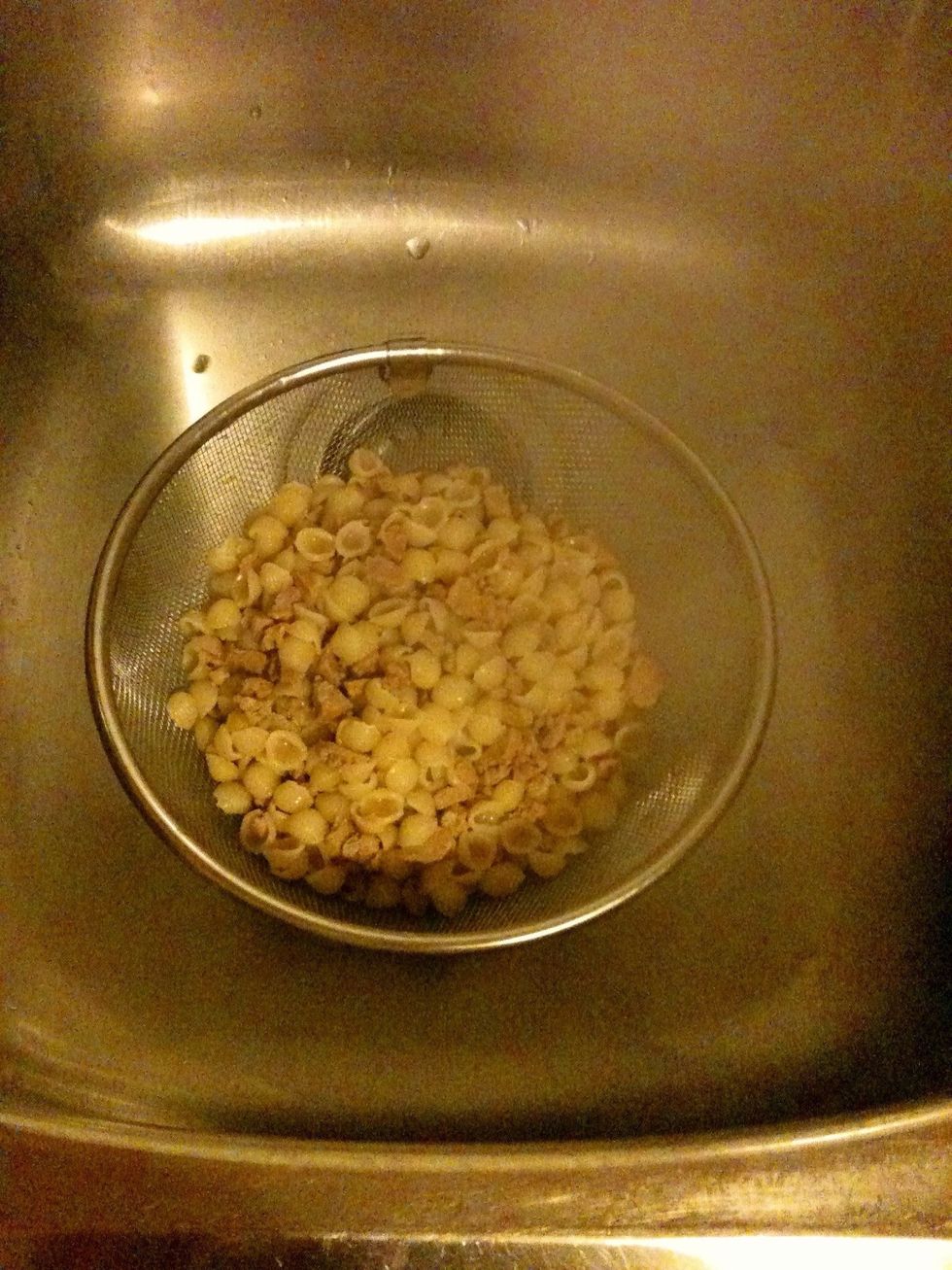 Once cook time is done drain pasta (and in this case chorizo) and set aside.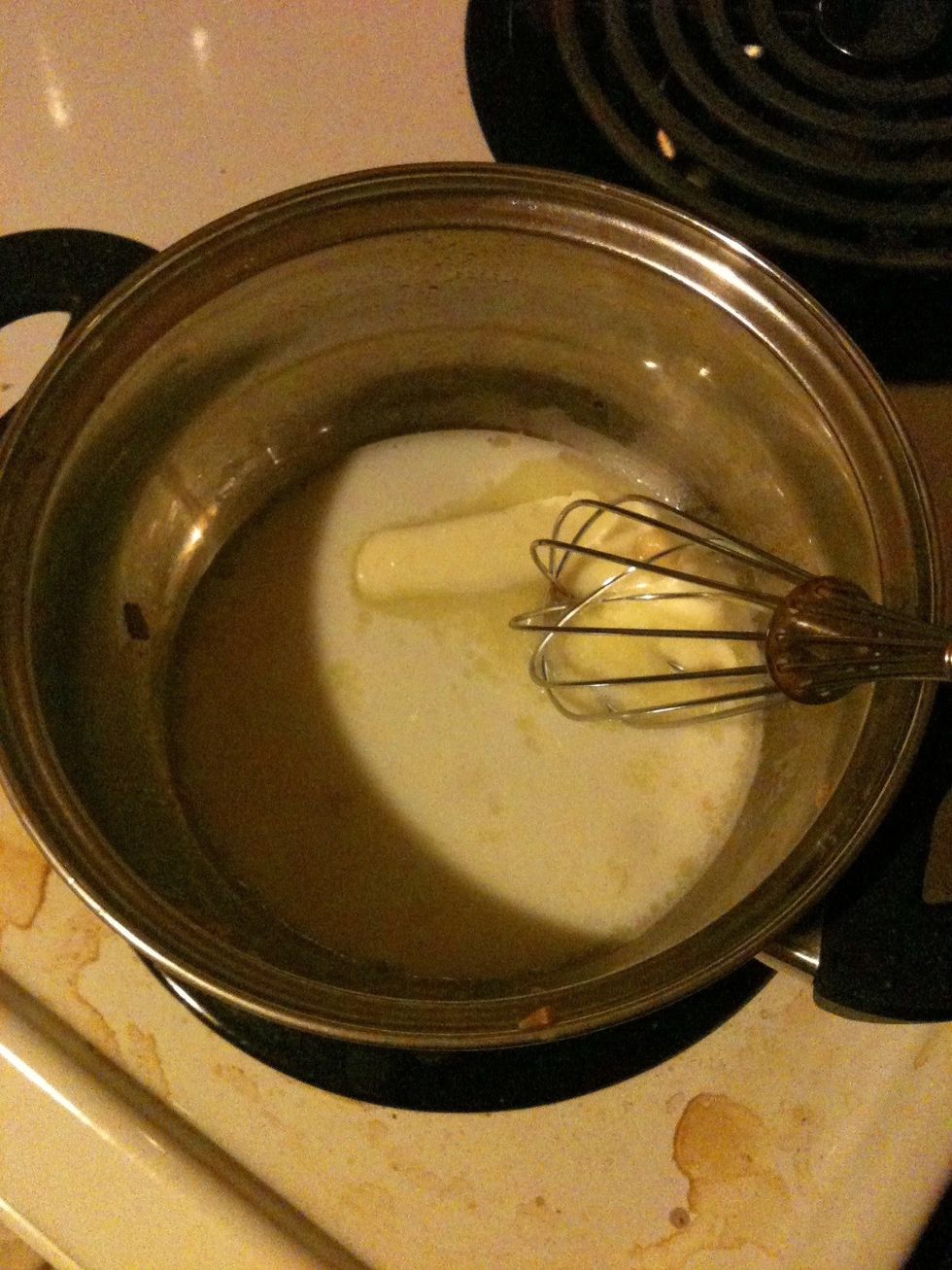 While your pot is still warm on the burner, add your butter and sour cream/or/milk and stir to blend.
Add grated cheese and cheese sauce packet. Stir with a wisk until well blended and melted.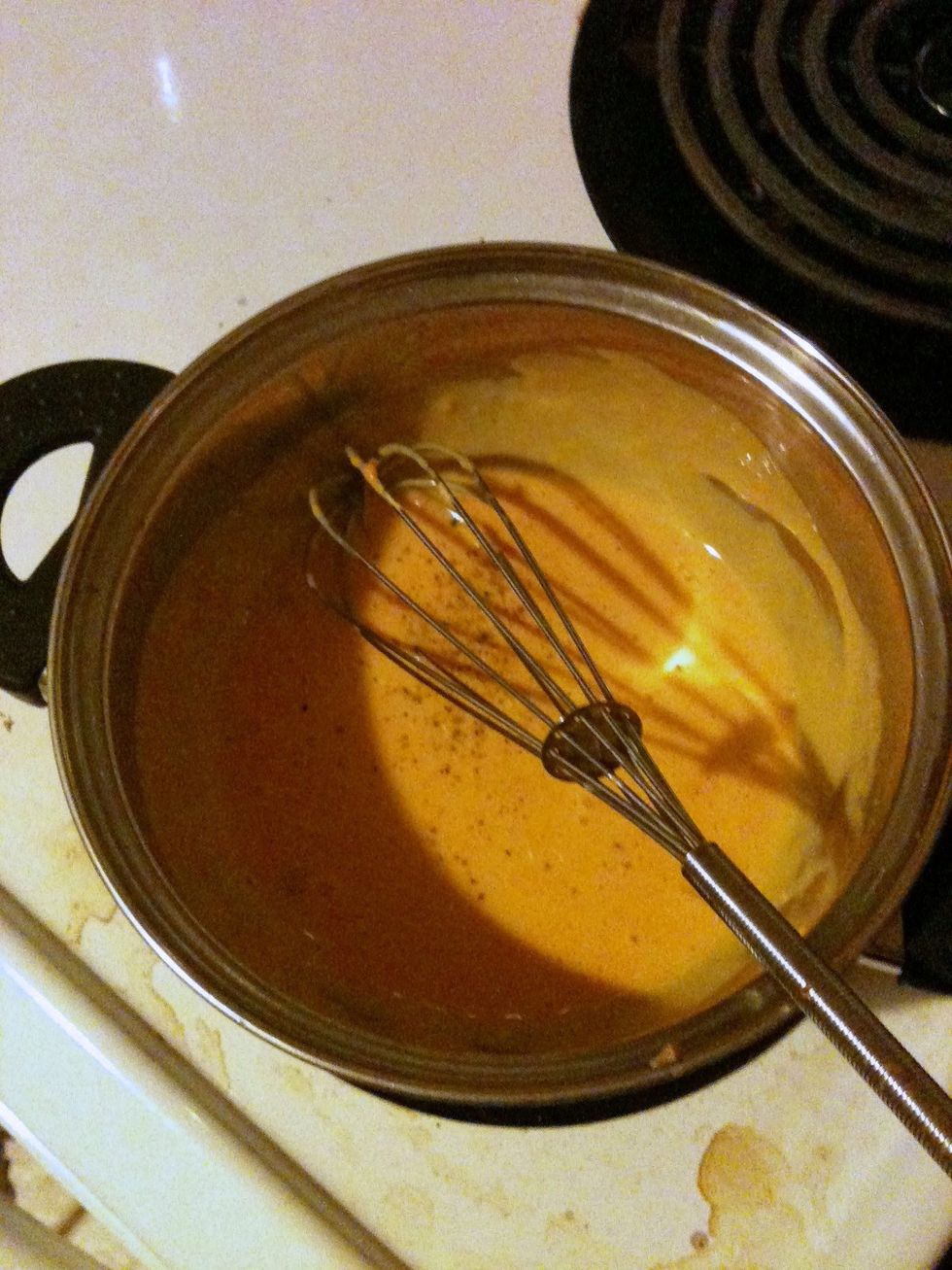 Once blended well, add your freshly ground pepper to taste.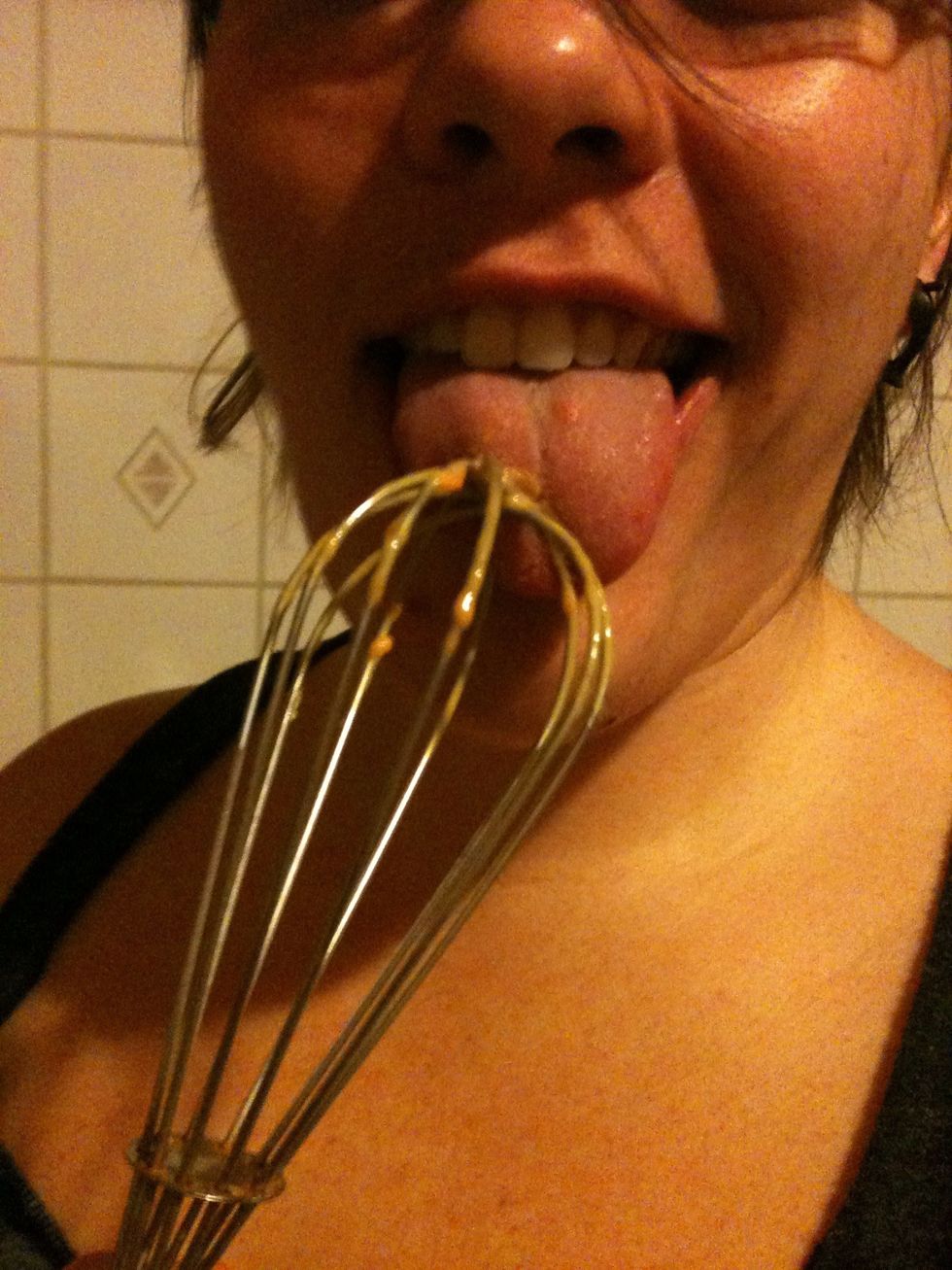 ... and if you're a food nerd like me, go ahead and lick the wisk 😋
Pour cheese sauce over pasta and chorizo and mix well.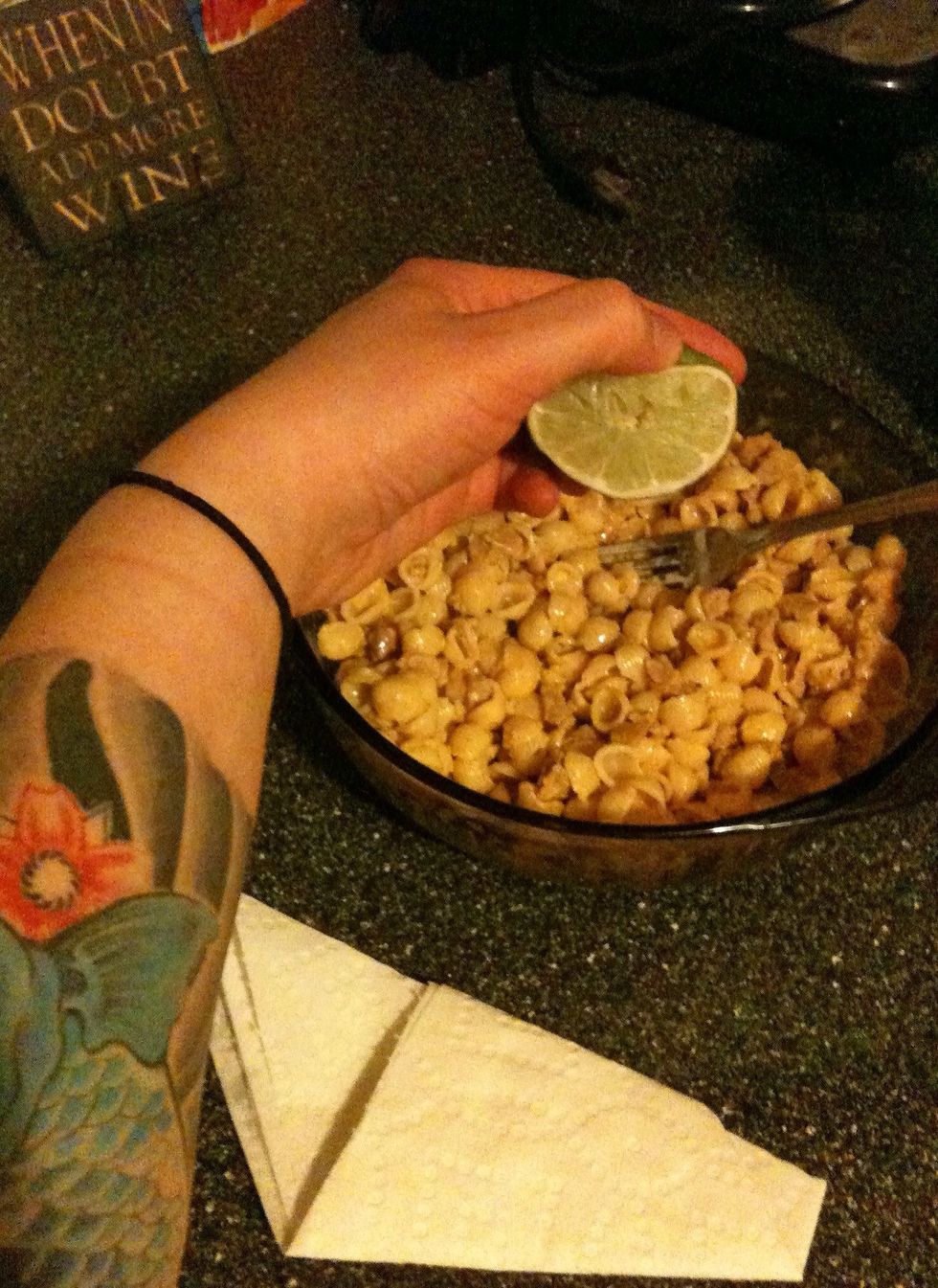 Add a squeeze if lime juice if you like that sort of thing..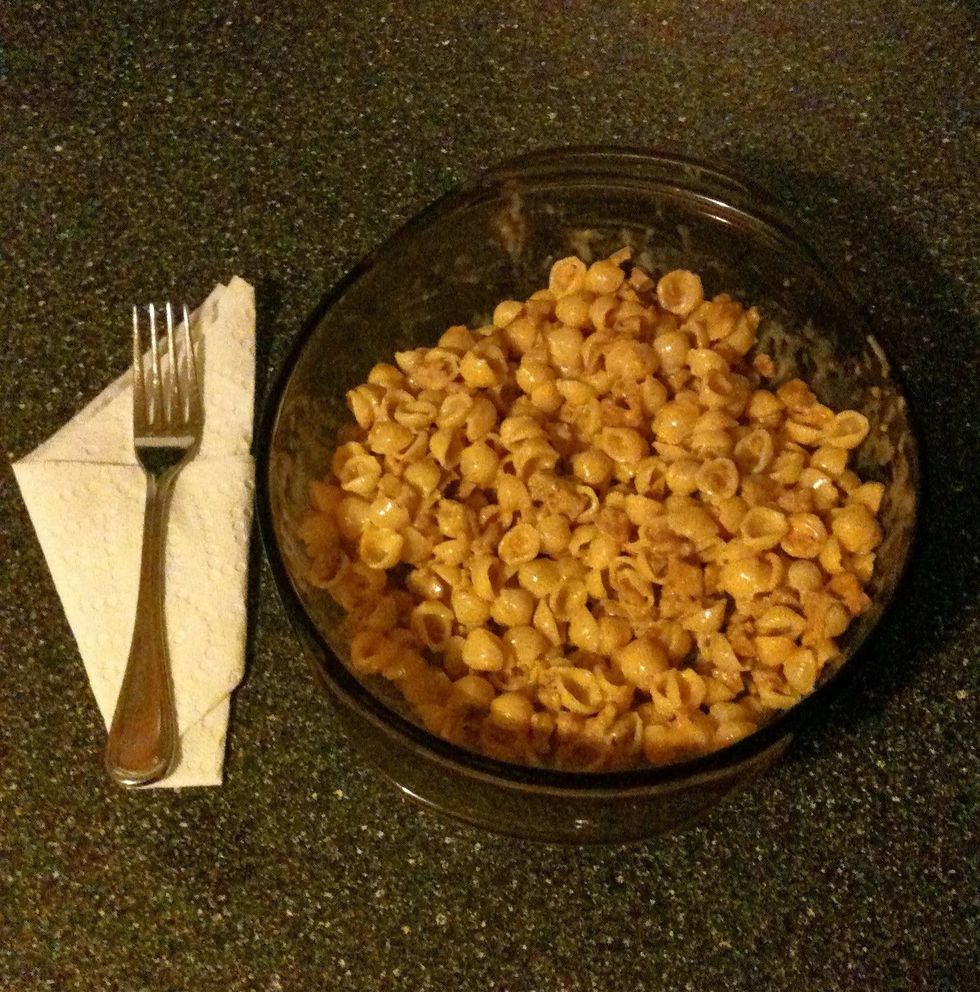 Admire and serve! ... and as we say in Canada: "Voila! C'est Magnifique!"
1.0 Box Annie's aged cheddar shells (orange box)
4.0 3" links of pork chorizo sausage
2.0oz White jalapeño cheddar cheese
2.0Tbsp Butter
3.0Tbsp Milk or sour cream
Freshly ground pepper