How to cook easy apple crisp
This recipe is so easy, not only to make, but also to remember! Don't worry about how to store the leftovers, because you probably won't have any :) My favorite dessert!
83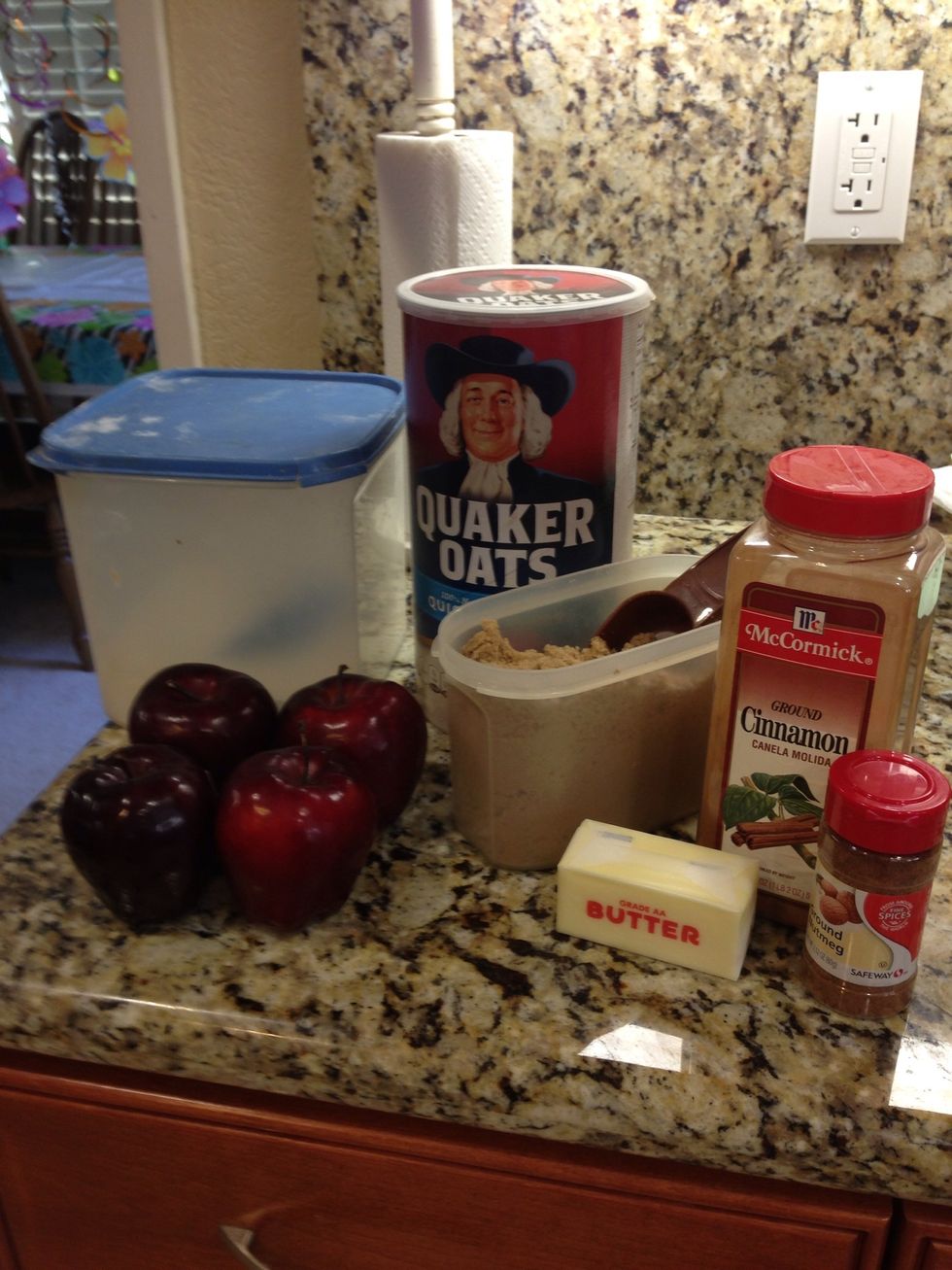 The ingredients. The nice part about this recipe is that I usually have all of the ingredients lying around my house!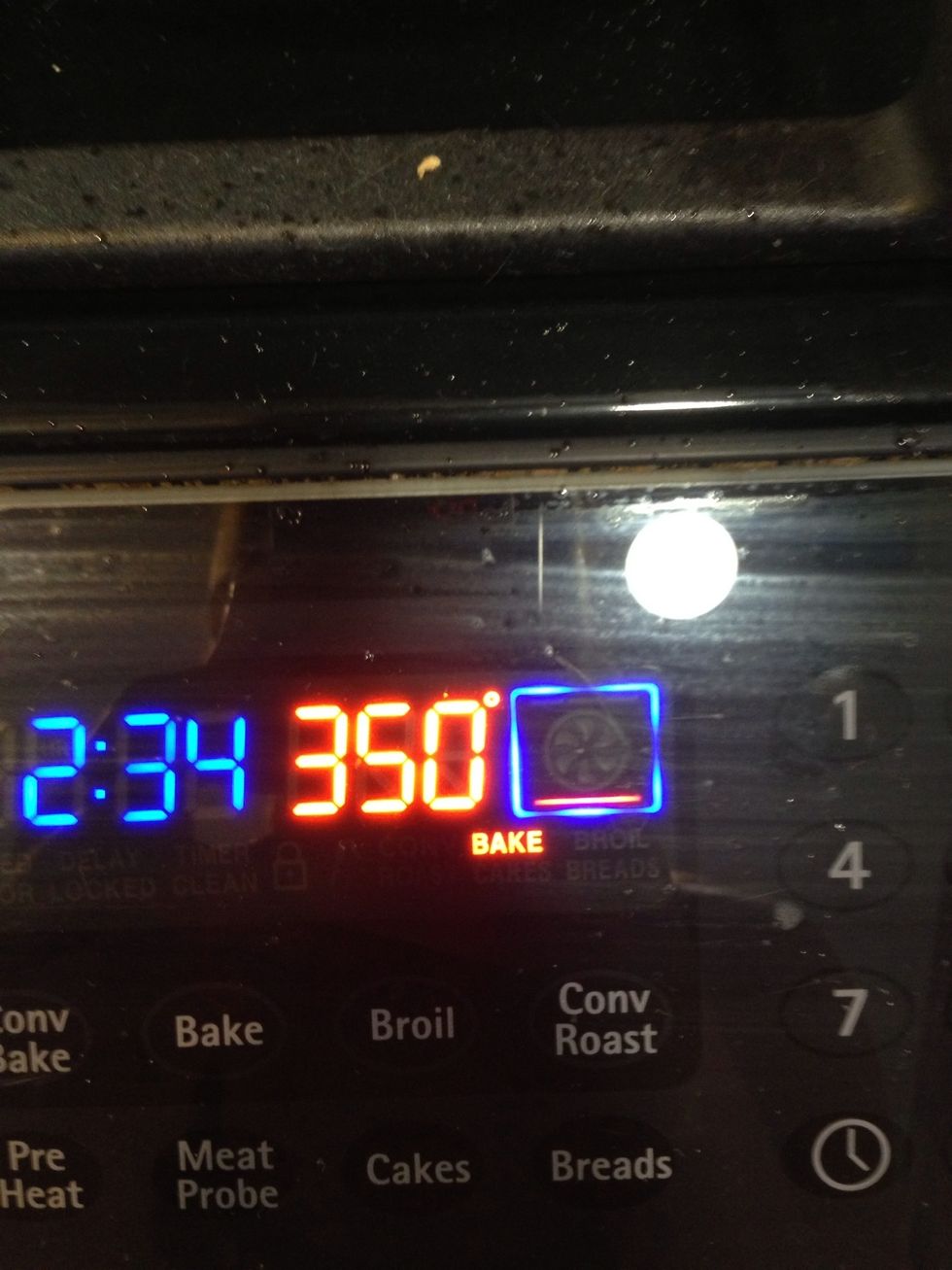 Begin by preheating the oven to 350F.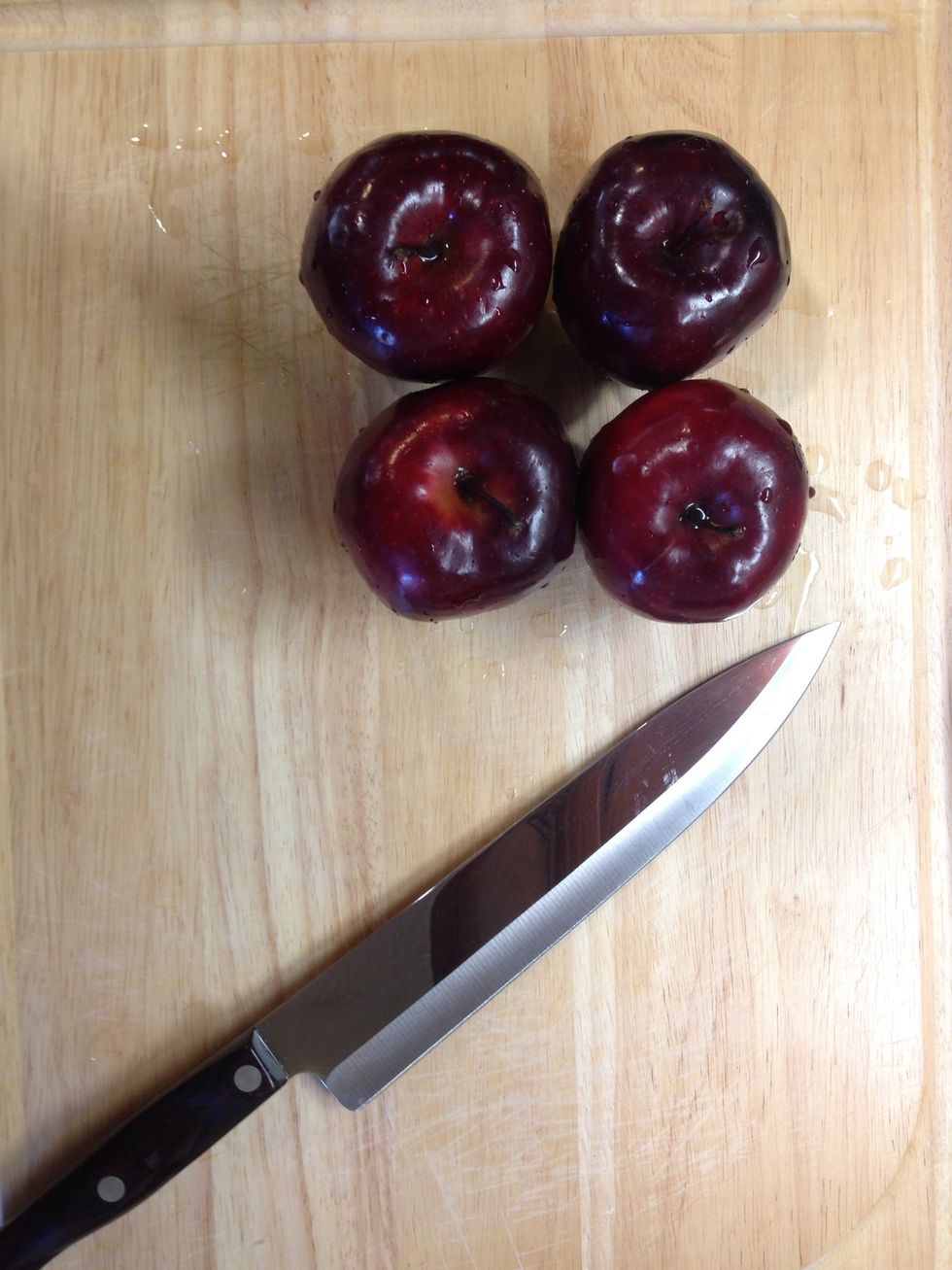 Start with your apples. Any variety works, but I especially like red delicious apples. Wash the apples and cut into small cubes.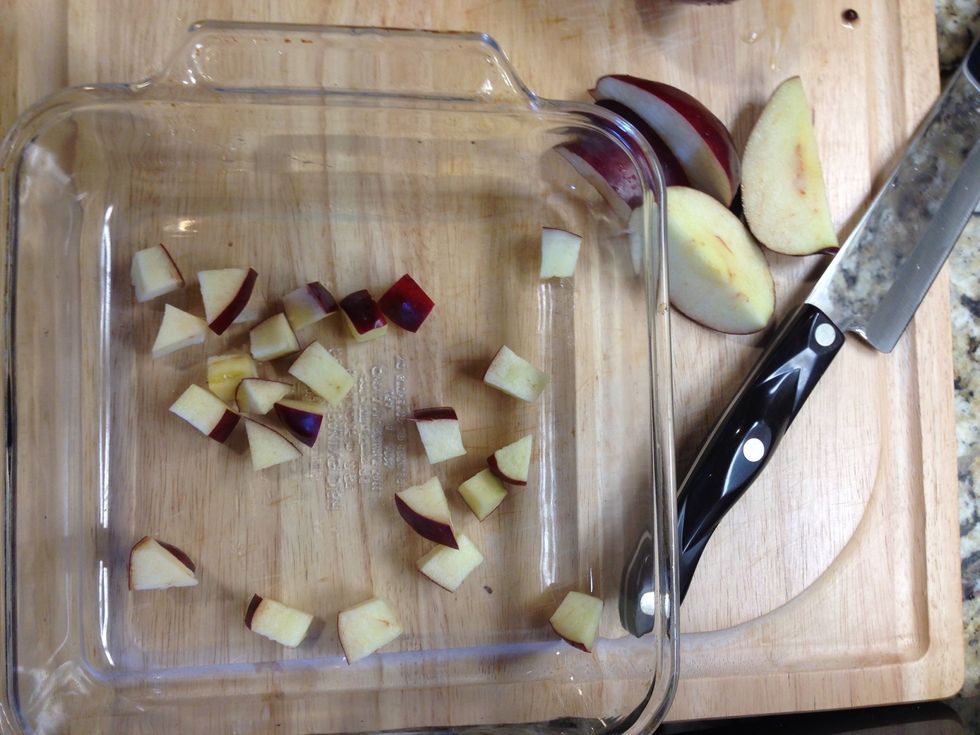 You can add the chopped up apples right into your baking dish (8x8 pan, ungreased)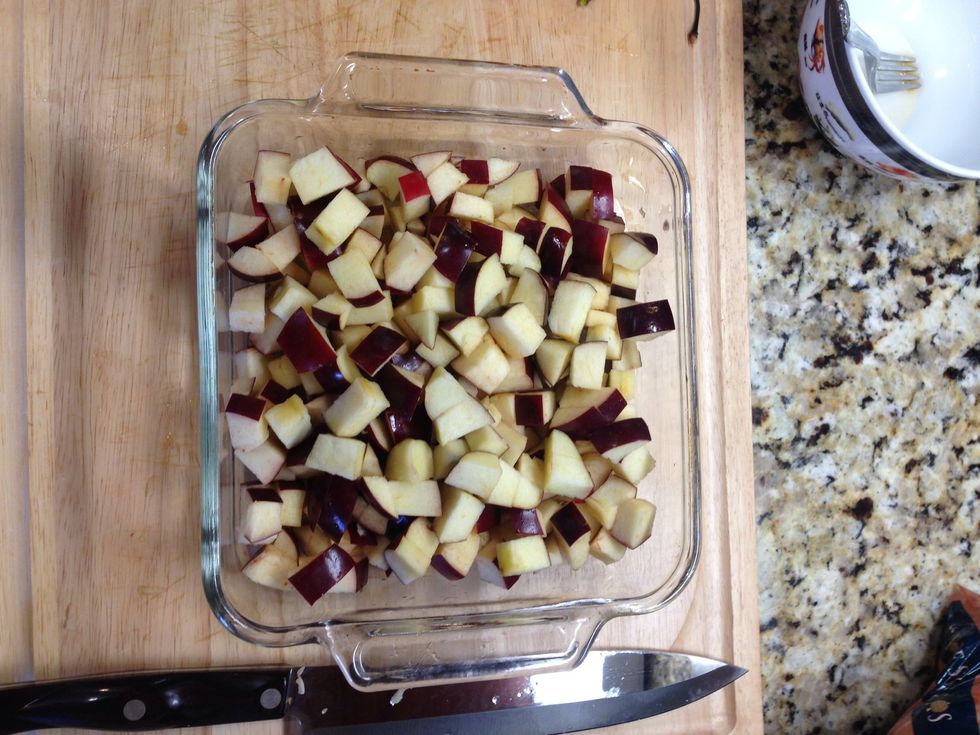 All 4 apples chopped and added!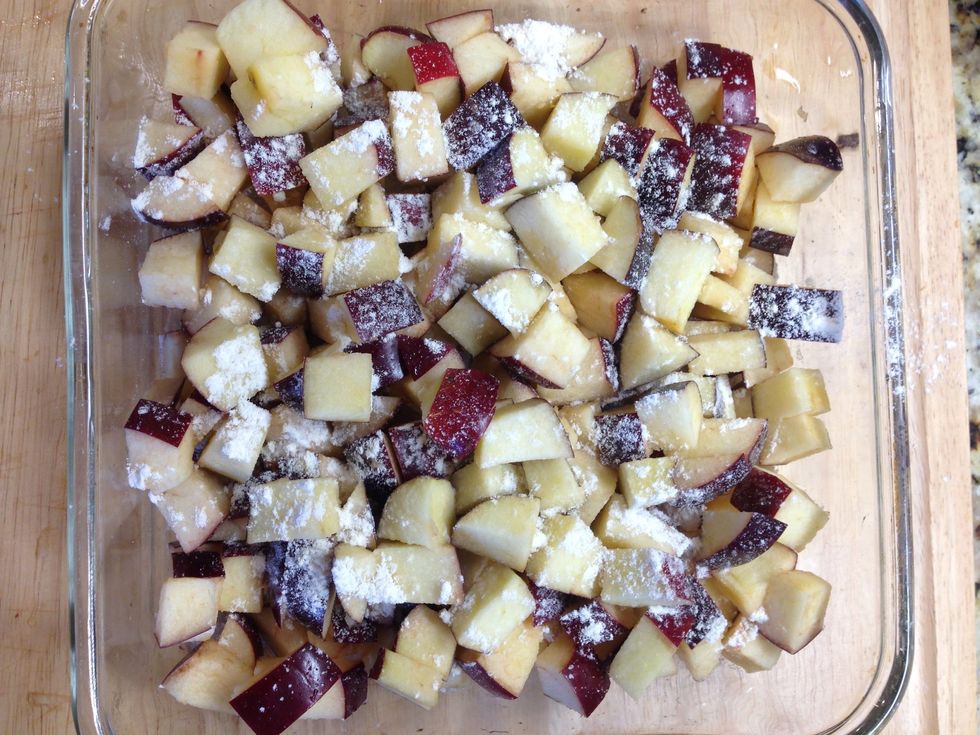 Dust lightly with a little flour
For the crisp, you will use 1 part brown sugar, 1 part oats, and 1/2 part butter. In this case, I'll be using 1 cup, but if you make a smaller crisp, it's easy to remember the correct ratio :)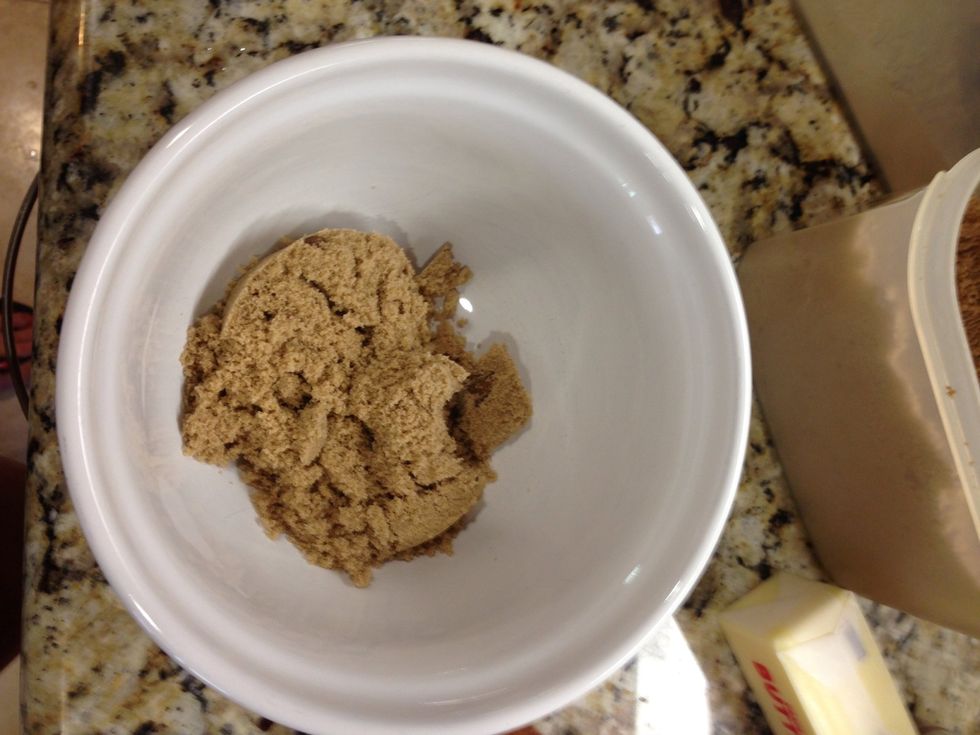 In a separate bowl, add 1 cup brown sugar.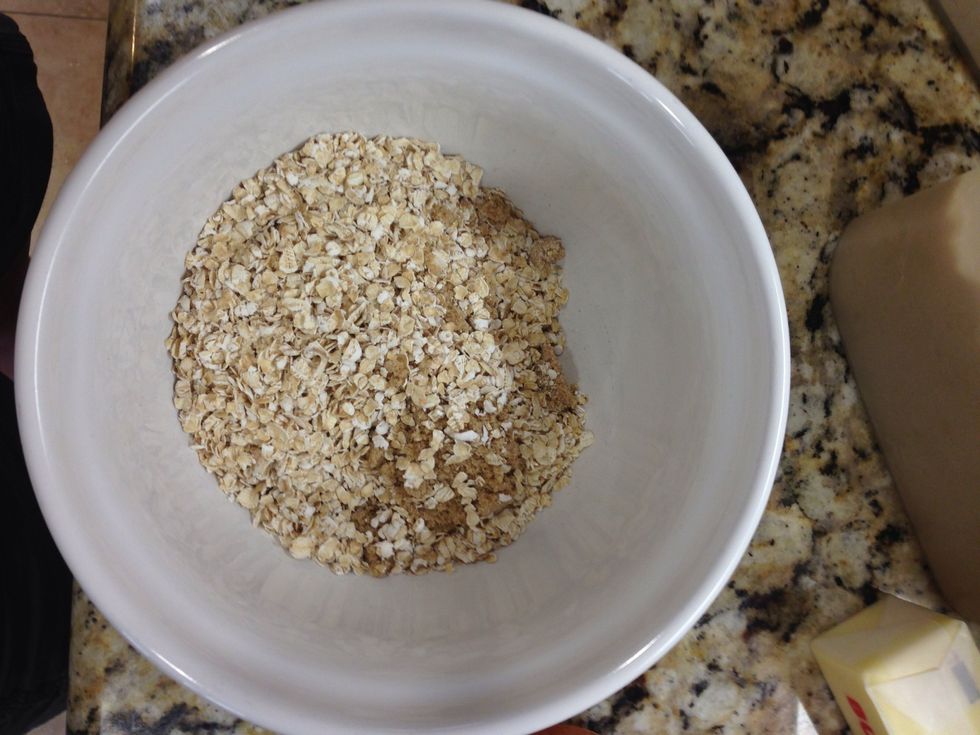 Add 1 cup oats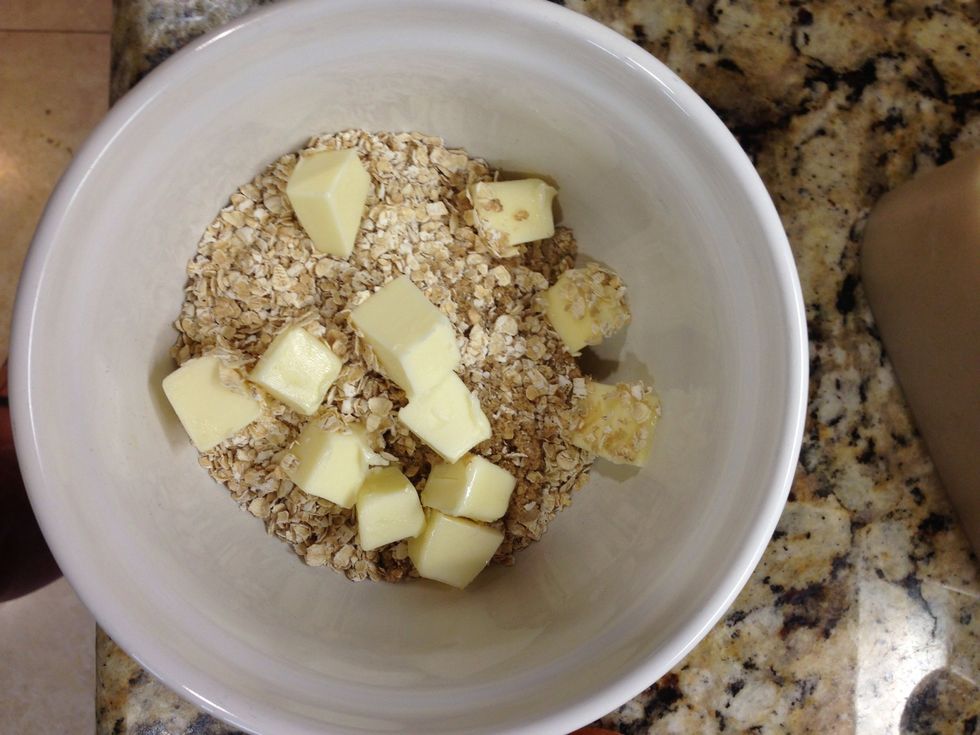 Add 1/2 cup (1 stick) of cold butter, cubed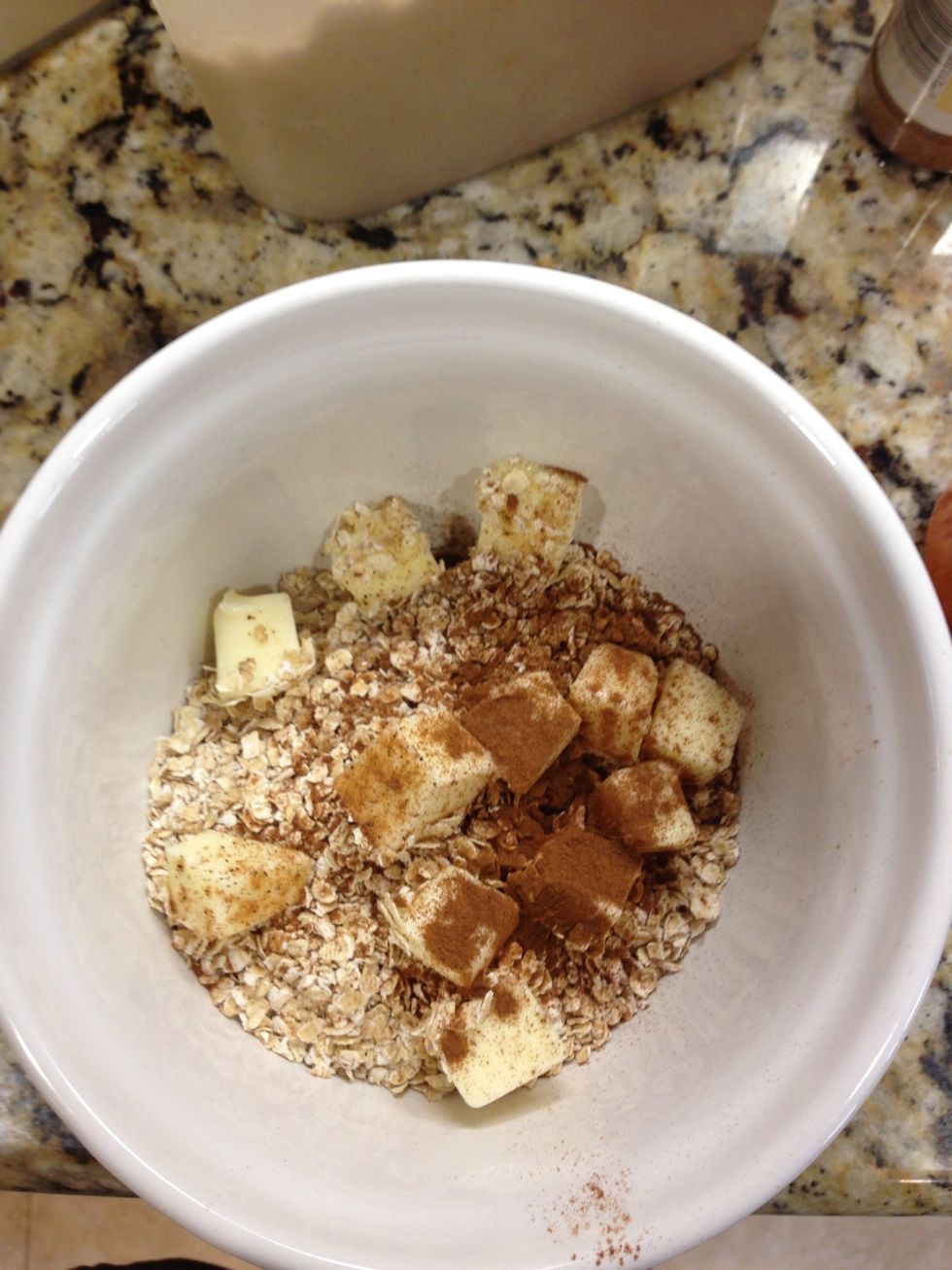 Add small pinch nutmeg and normal pinch cinnamon. If your butter was unsalted, add a small pinch of salt as well.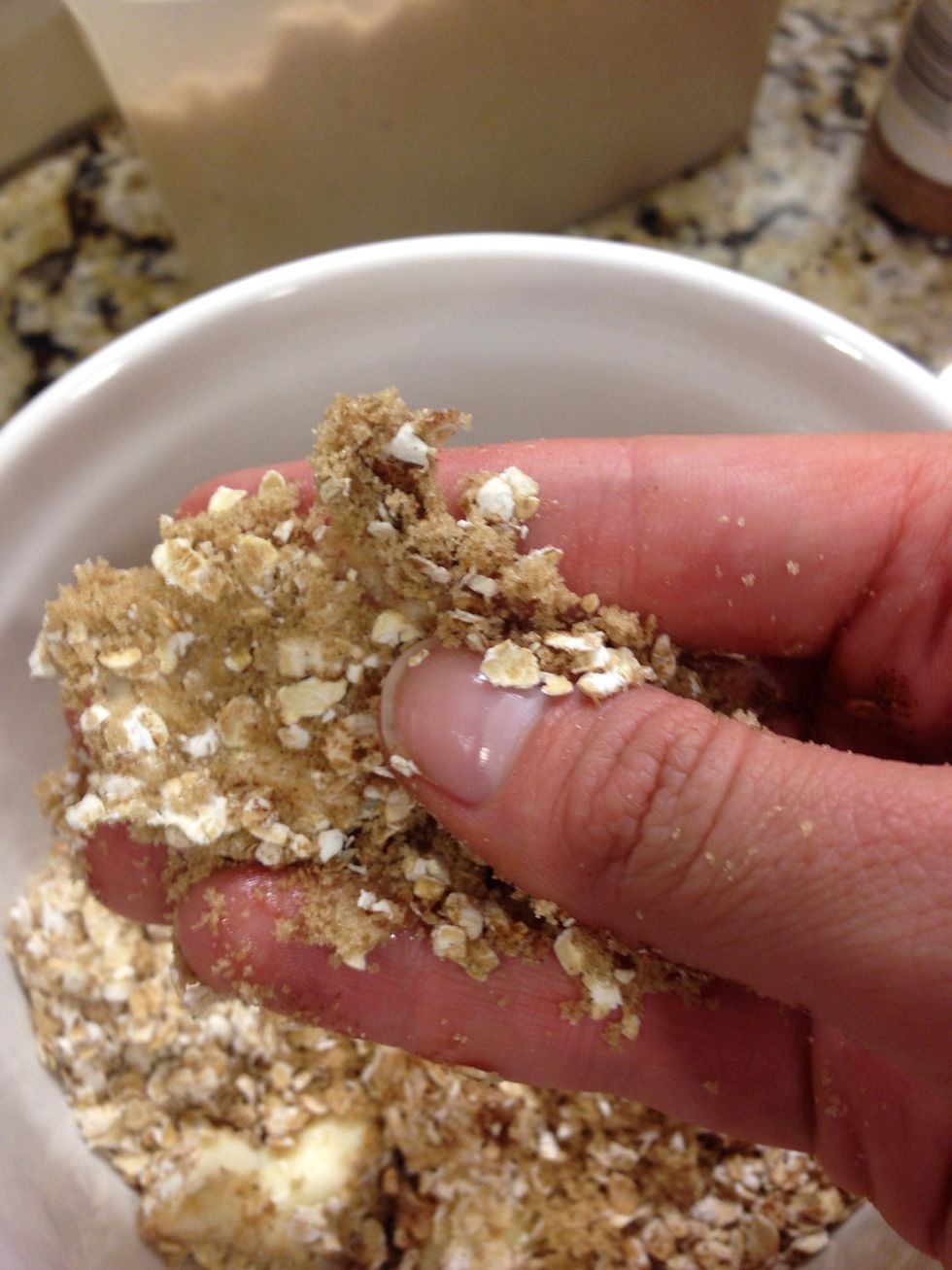 Crush it all together with your fingers, like so.
It should look like this! Don't worry if its not perfectly combined, it doesn't really matter.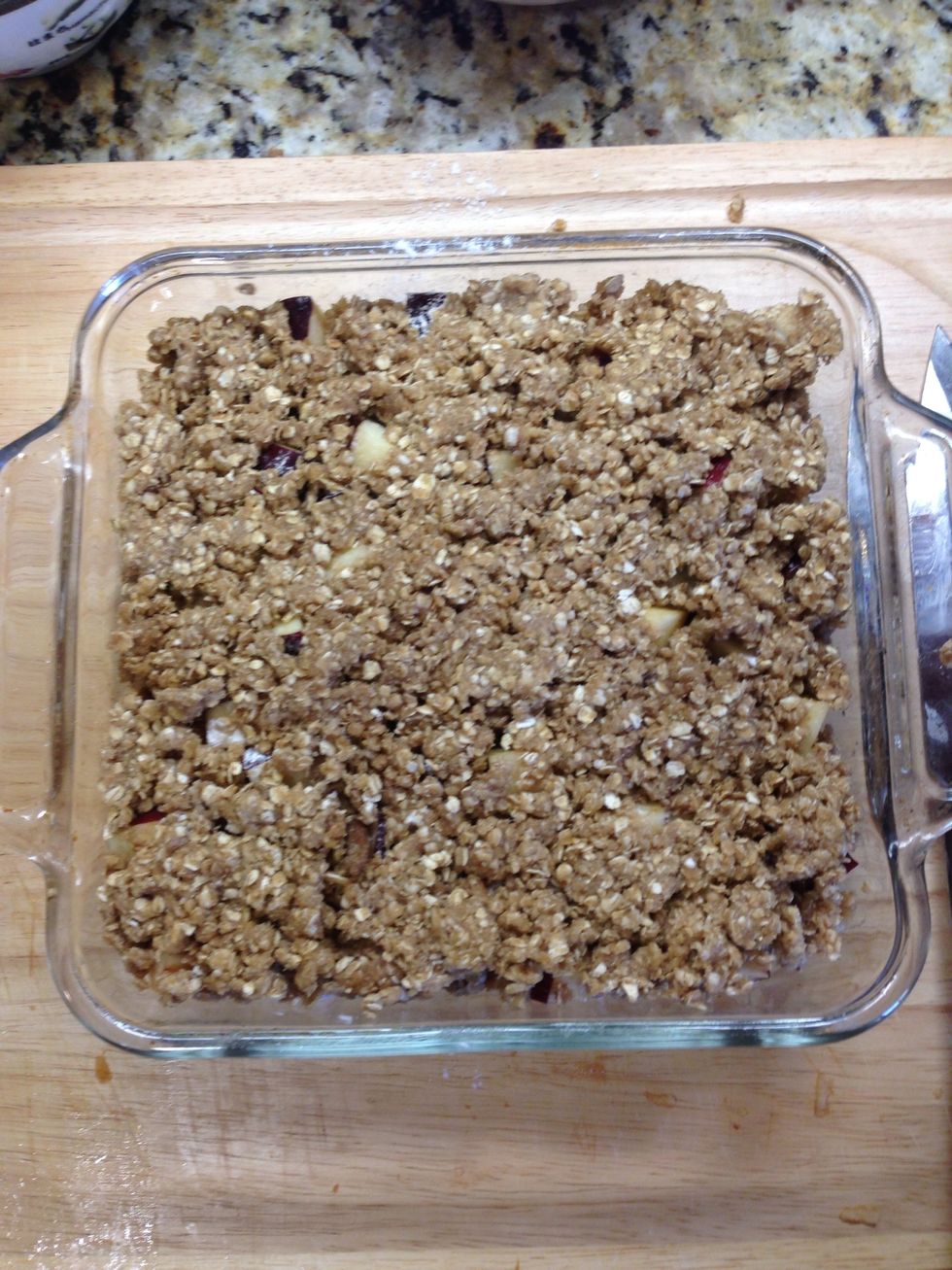 Using your fingers, spread across the top of the apples, covering them fully.
Pop in the oven and set your timer for 20 minutes.
After 20 min, fork out a piece of apple for testing.
Careful, it's hot... Eat! If its still crunchy at all, it needs to go back in the oven.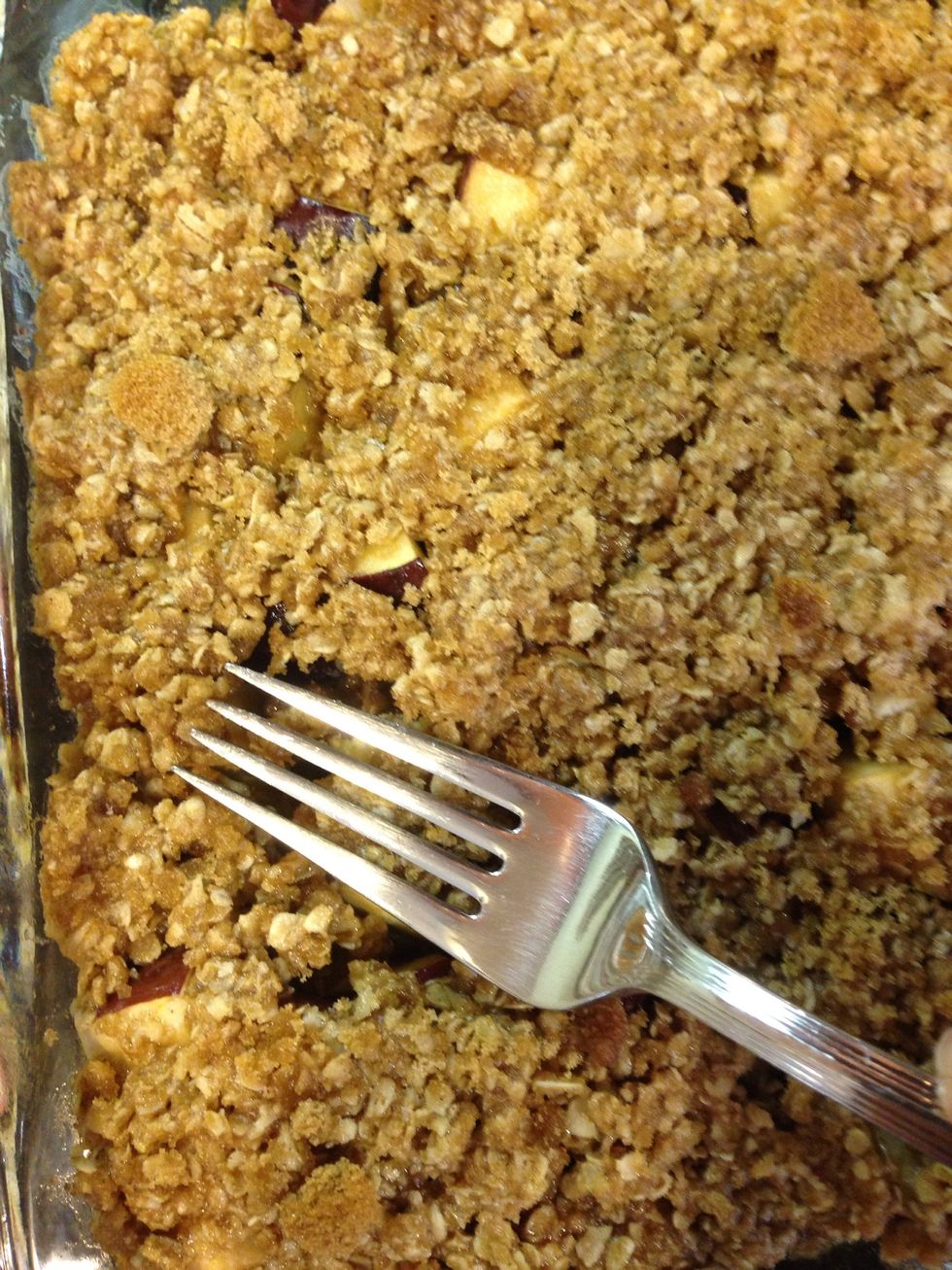 Using a different fork (or, let's be honest, the same fork), smash crisp back over the hole. My apples were rather crisp still, so I put In back in for 20 min. I usually do 10 min increments.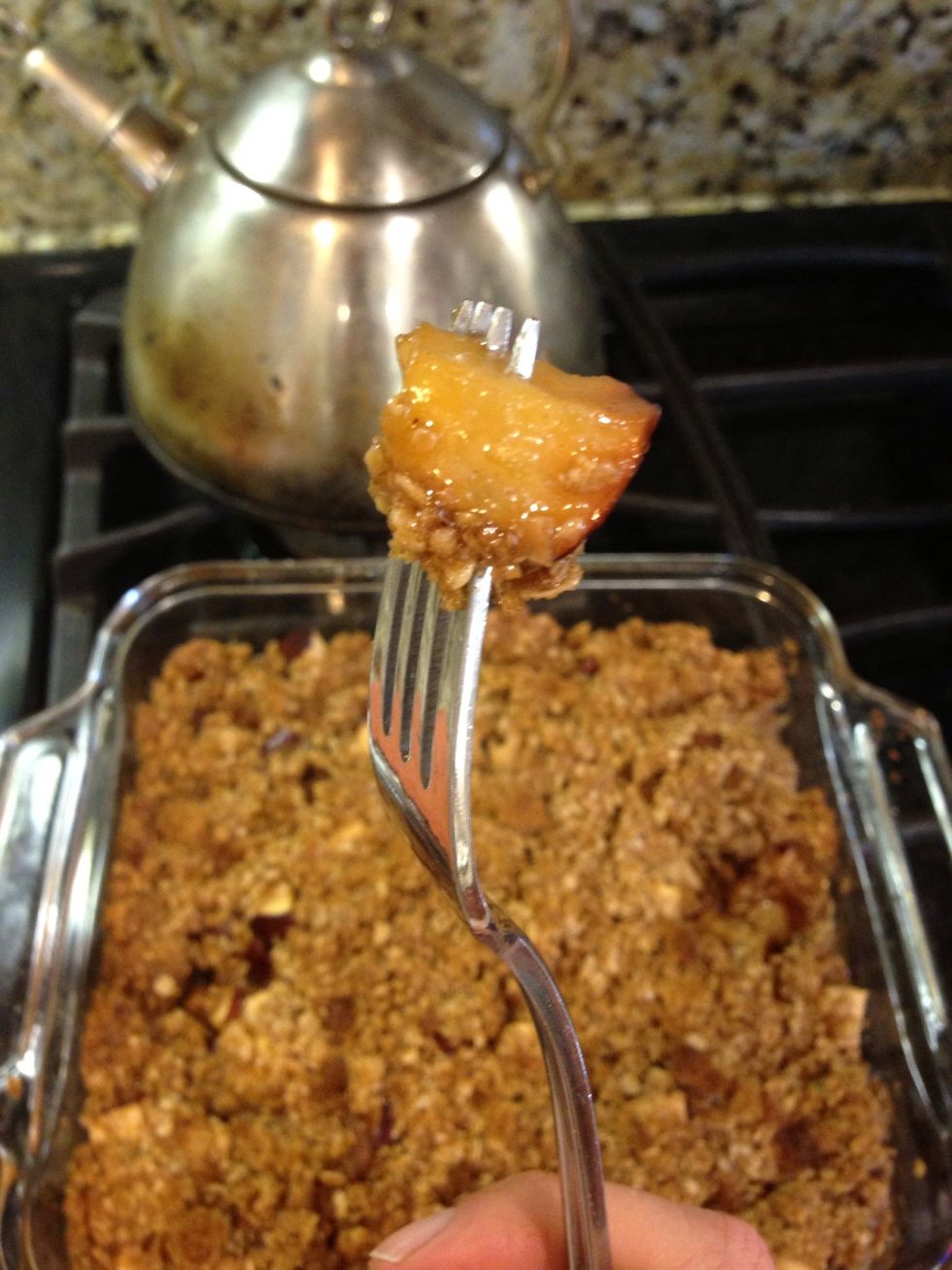 After 10 or 20 min, test another piece of apple. Look how beautiful and golden it's turned! This time, the apple was perfect. If yours was not, pop back in the oven for another 10 min.
Enjoy!! For a slightly different experience, add a few chopped up strawberries in with your apples!
4.0 Apples, any kind
1.0c Whole oats
1.0c Brown sugar
1/2c Butter
1.0pch Cinnamon
1.0pch Nutmeg
1.0pch All purpose flour
Kat Popejoy
I'm a Pescetarian who lives with a Vegan and a Carnivore, so most of my recipes are adaptable and vegan-friendly :)