How to cook easter pie
This recipe came from an old cookbook of my Nan's. Because it was called Easter Pie in the book, we started making it as our own family tradition at Easter and still do every year!
9
You must first prepare the dough, as it needs to refrigerate for at least a half an hour before assembly.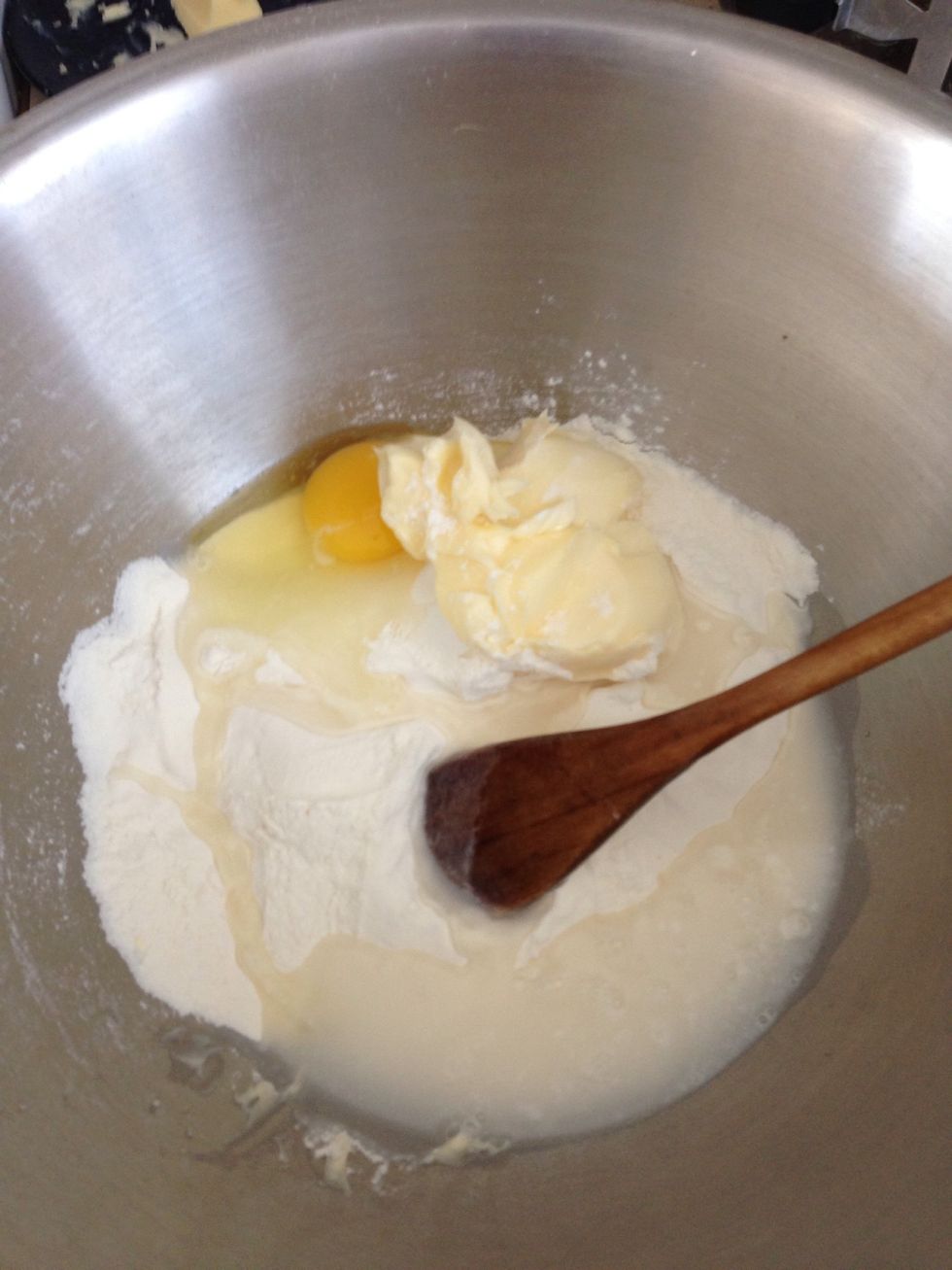 Ensuring all ingredients are at room temperature will make dough easy to mix. Add only enough water to bind.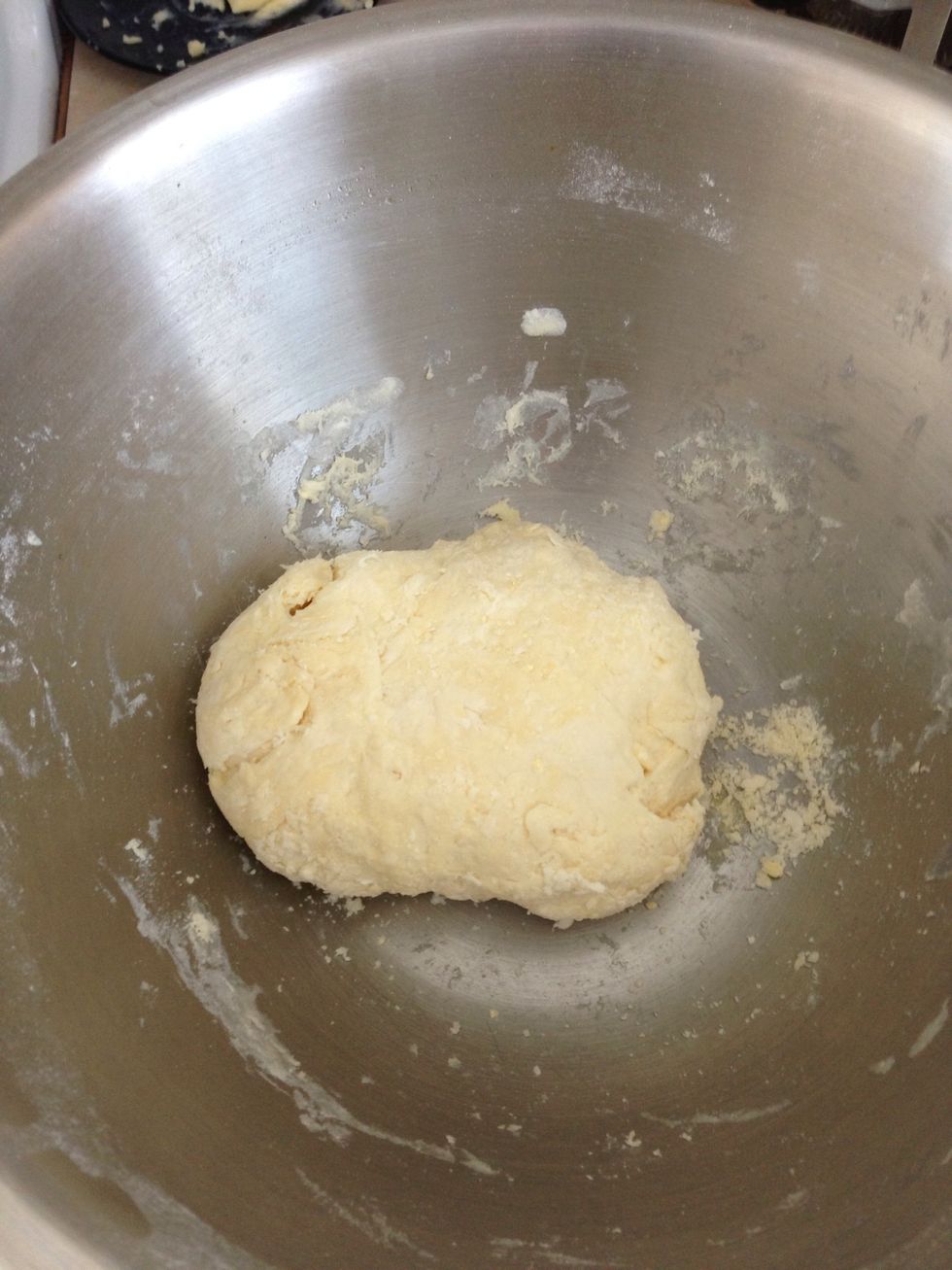 Knead a few times to bring dough together. Do not overwork. Dough should be smooth and not sticky.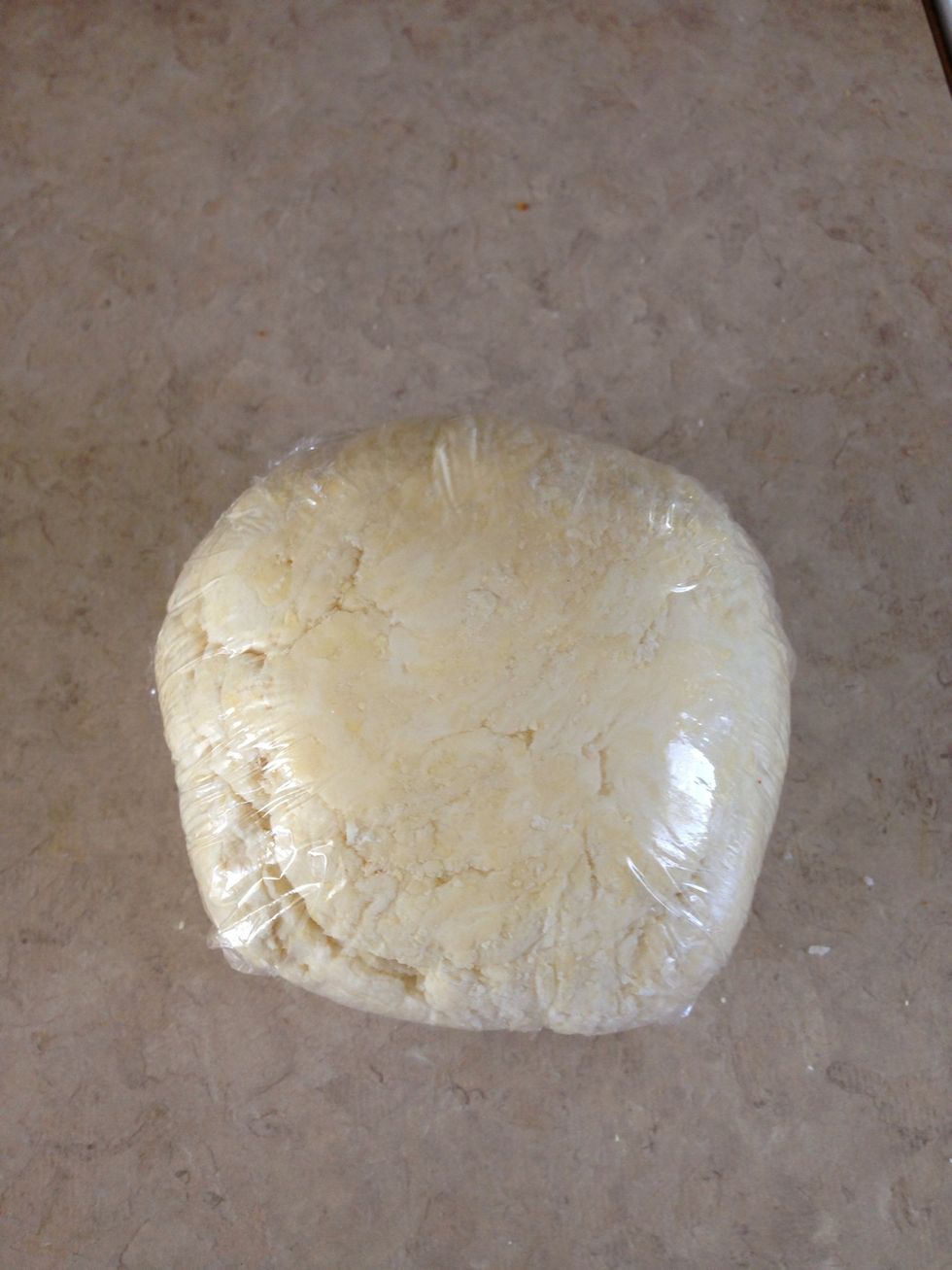 Wrap and refrigerate for a half an hour.
Take out sausage meat to warm to room temperature. Peel hard boiled eggs.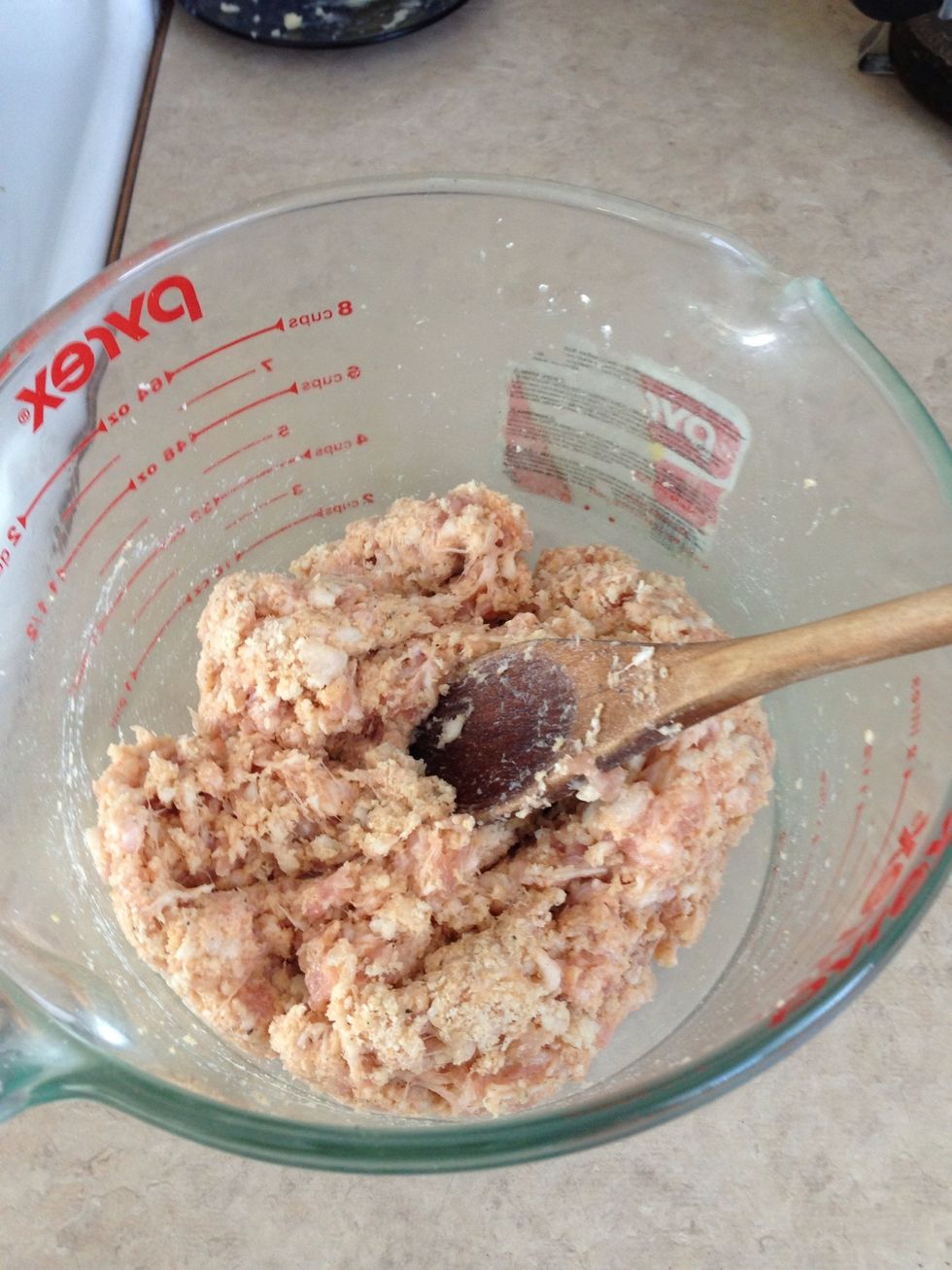 Mix sausage meat with seasonings and bread crumbs. The meat I buy is already seasoned so I just add some pepper and seasoning salt. Mix in enough bread crumbs so that the meat is no longer sticky.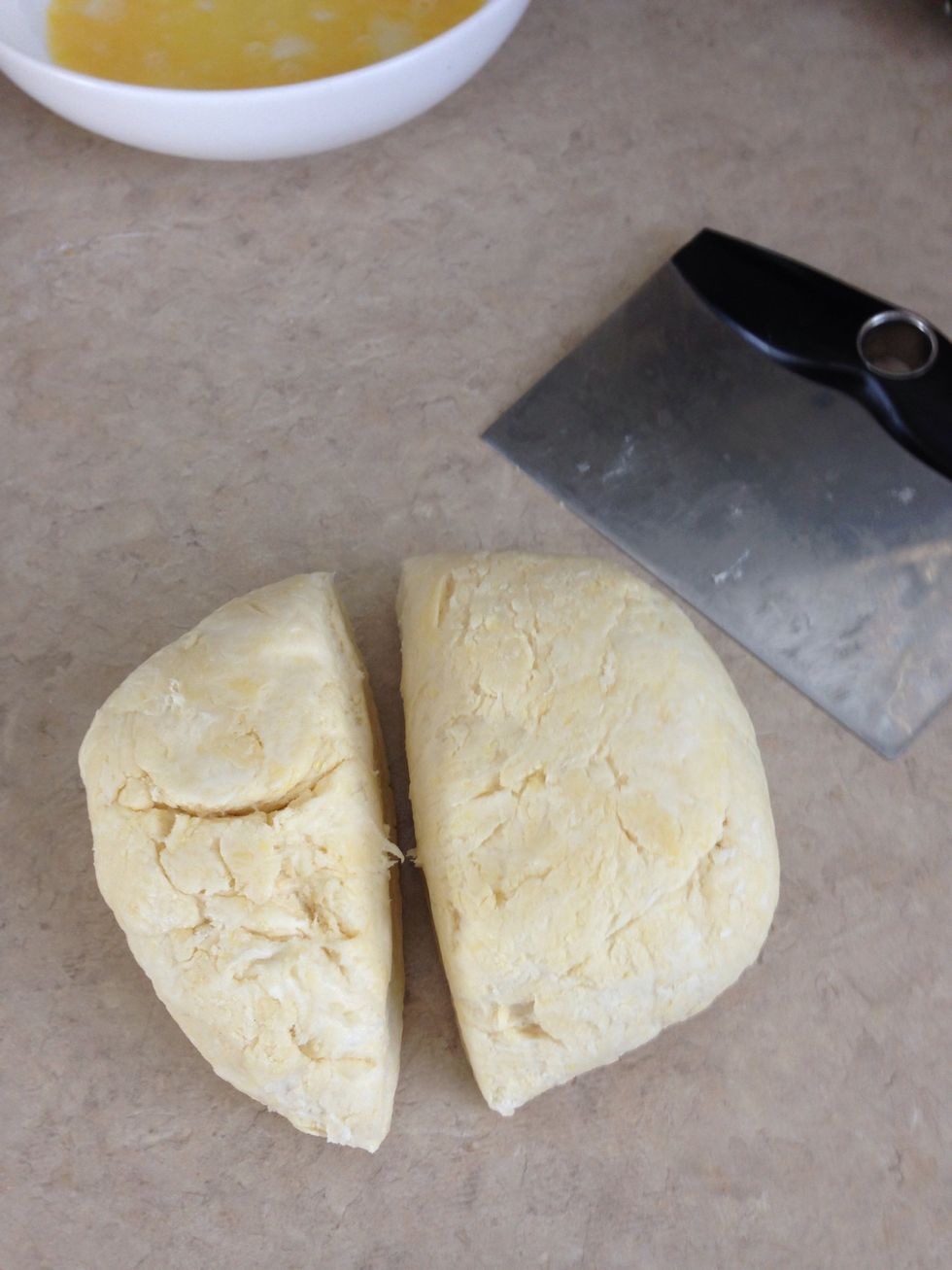 Take the chilled dough and cut into slightly uneven portions.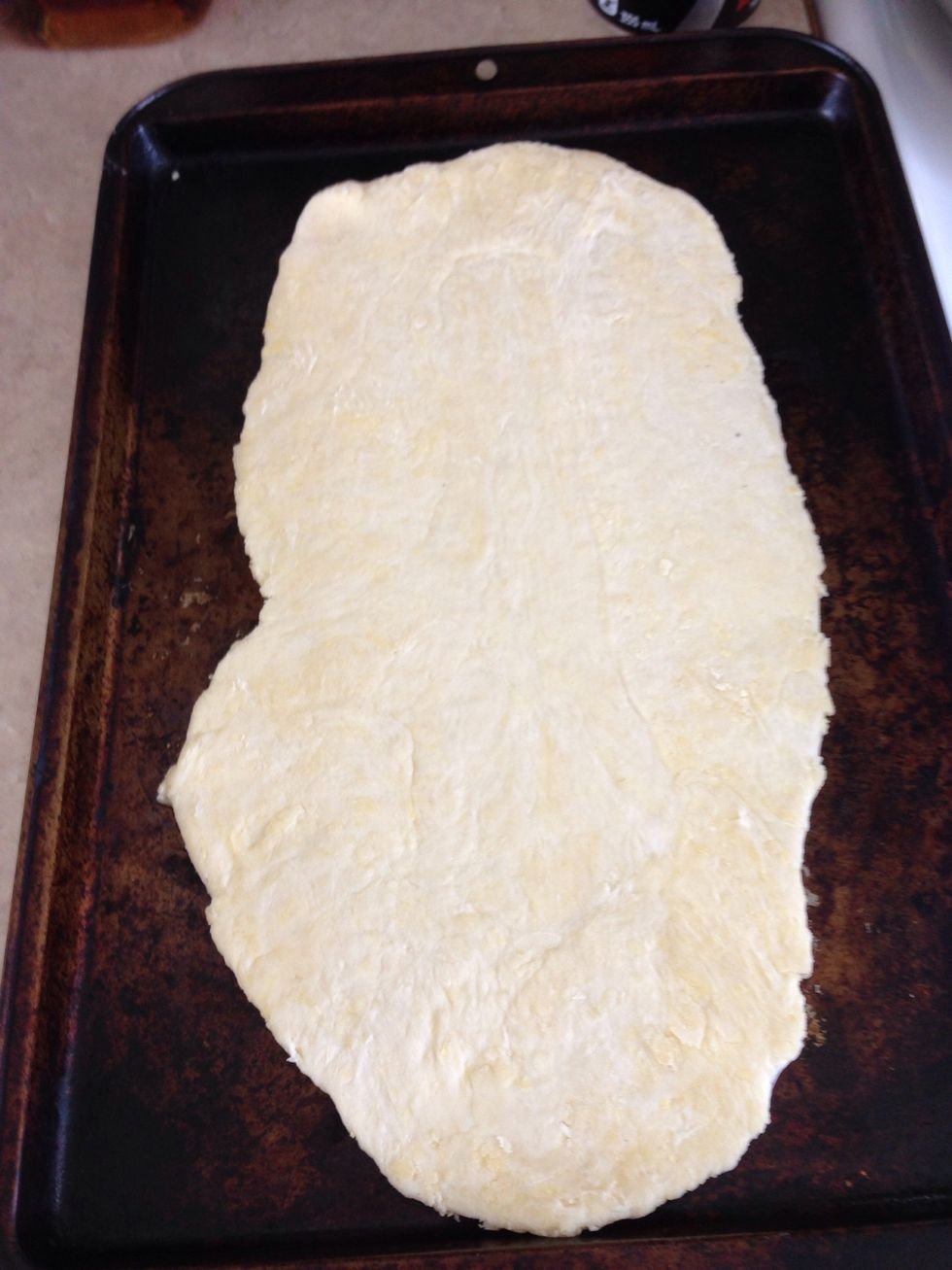 Roll the smaller portion into an oblong shape, about 1/8 of an inch thick. This will be the bottom of the pie.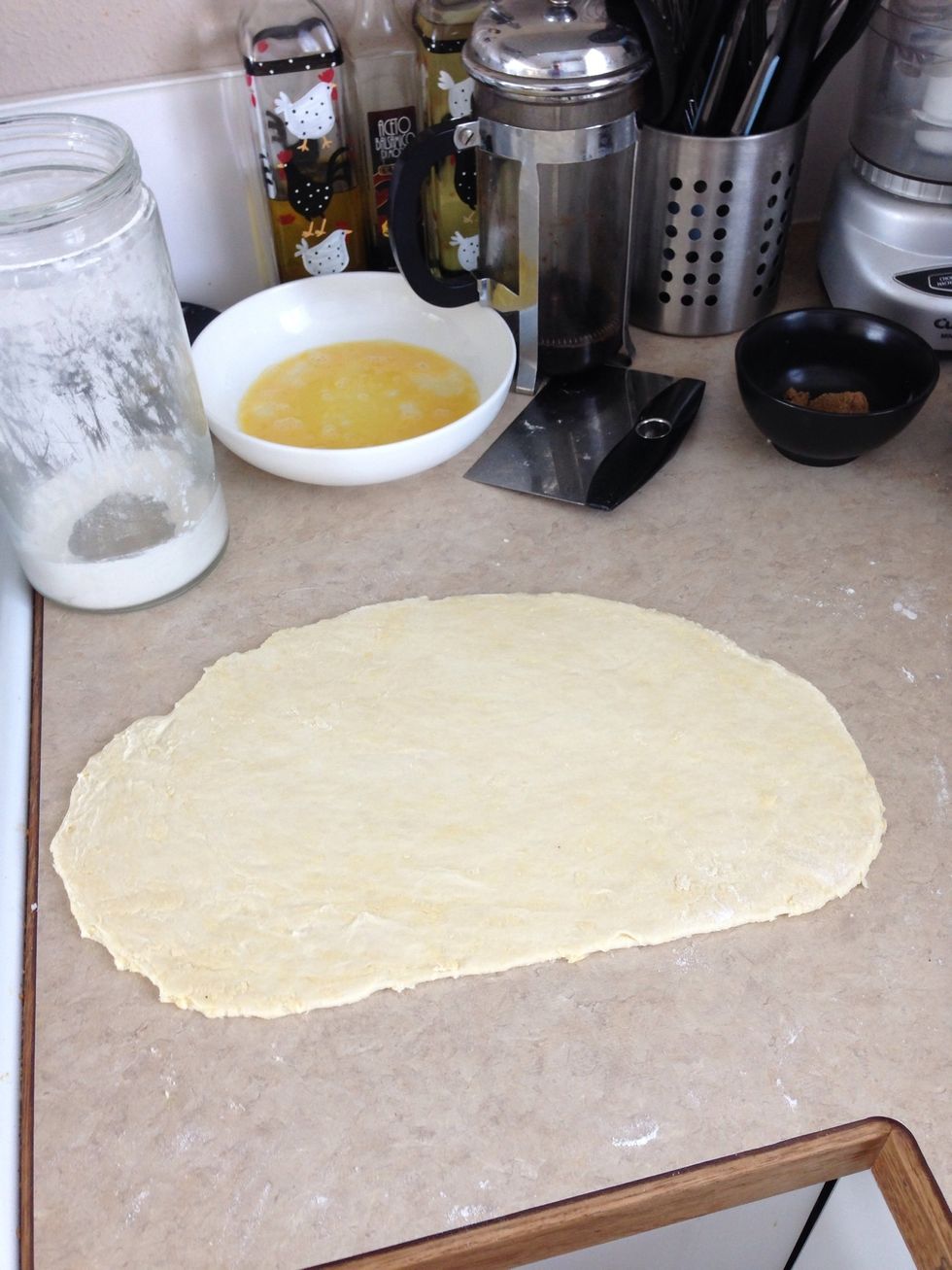 Do the same to the larger portion. This will be the top of the pie.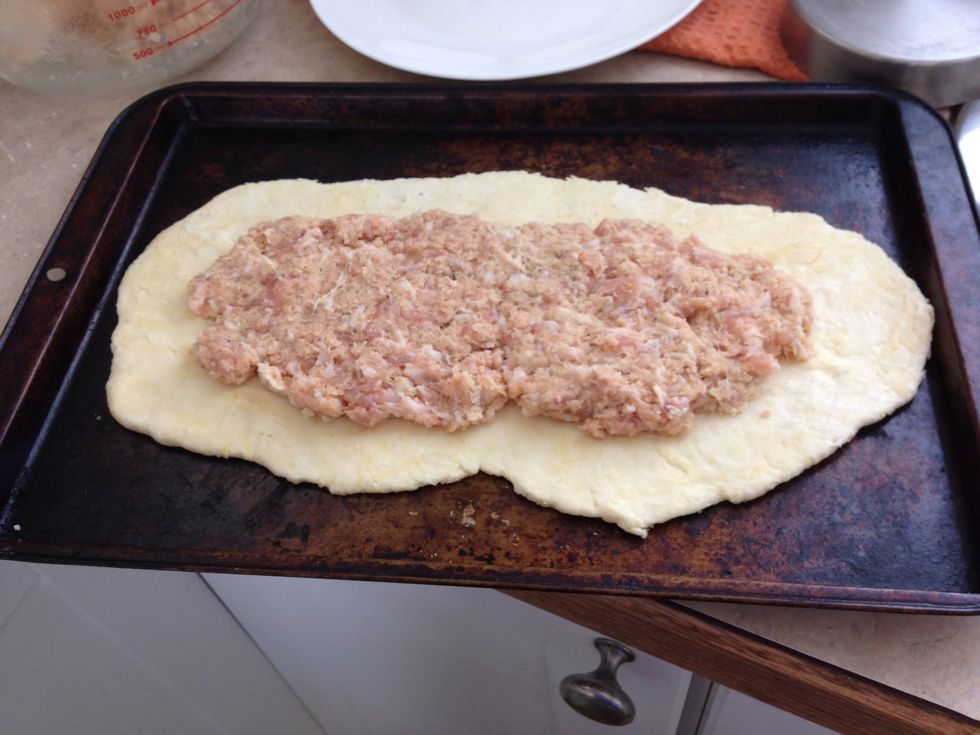 Add a little less than half of the meat on the bottom dough. Mimic the shape of the dough.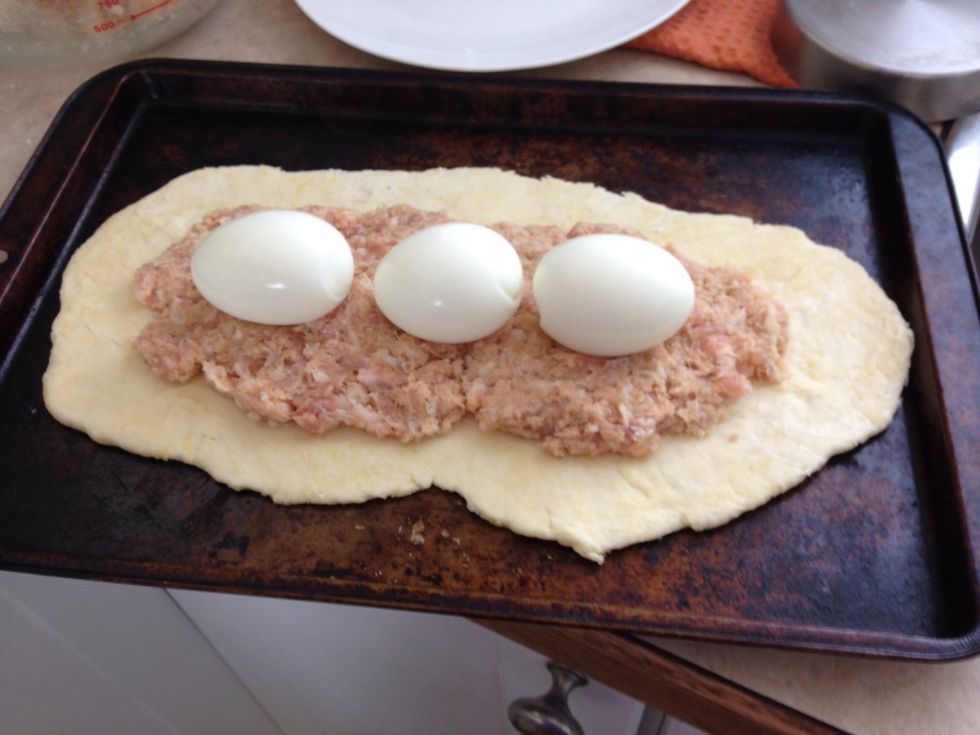 Place hardboiled eggs onto meat, pressing in slightly.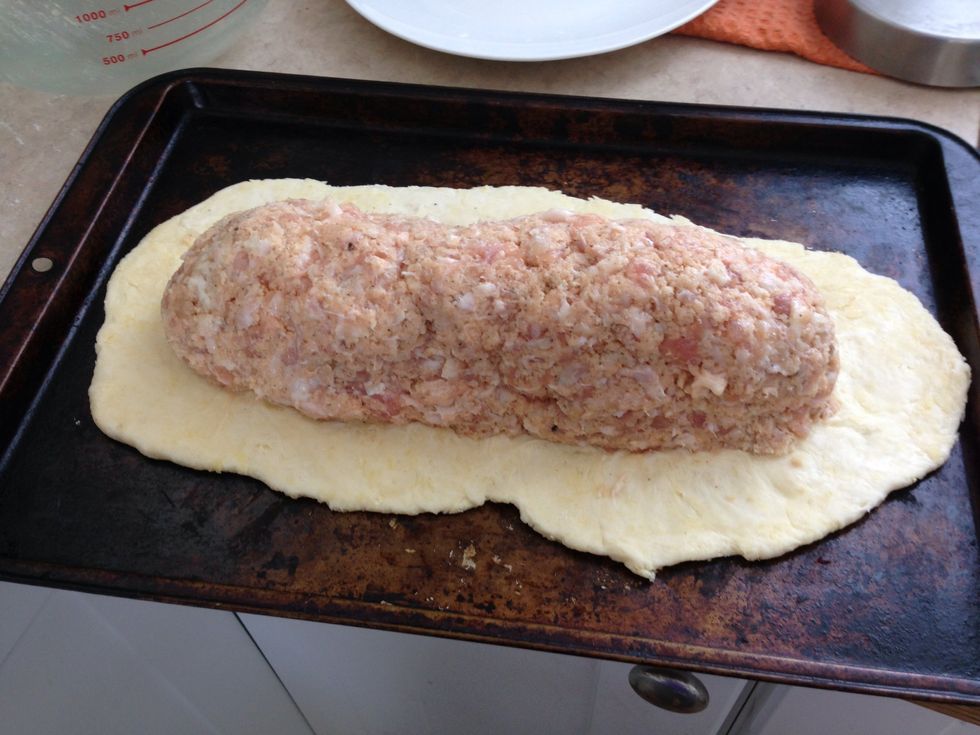 Top with remaining meat. Pat and form firmly to ensure no air pockets are left between the eggs.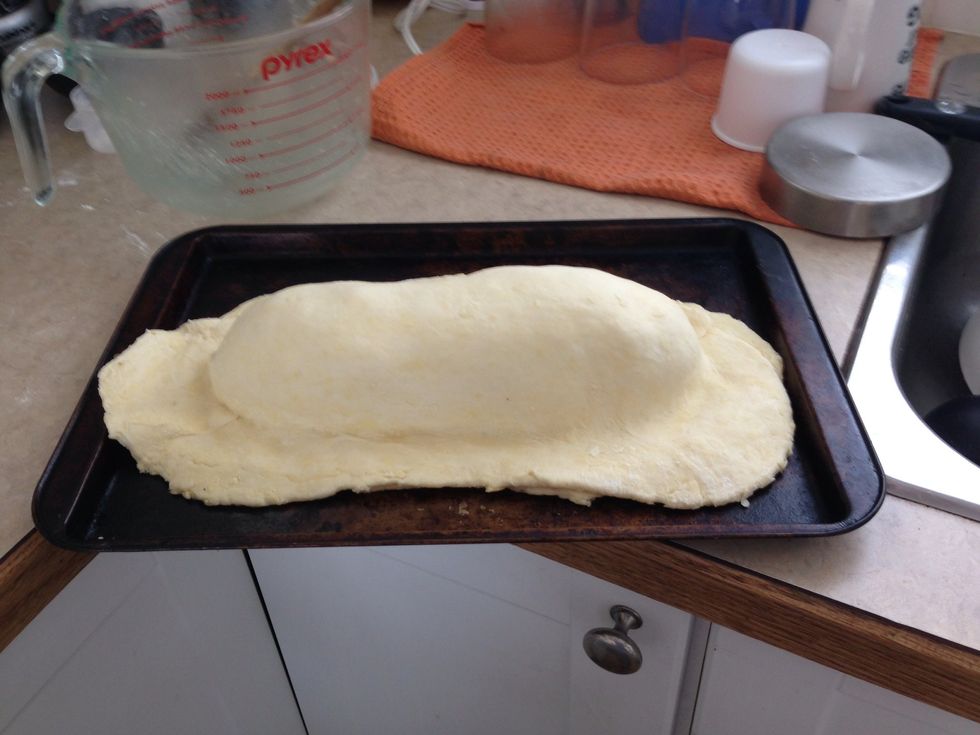 Top with remaining dough. Use the edge of your hands to seal edges.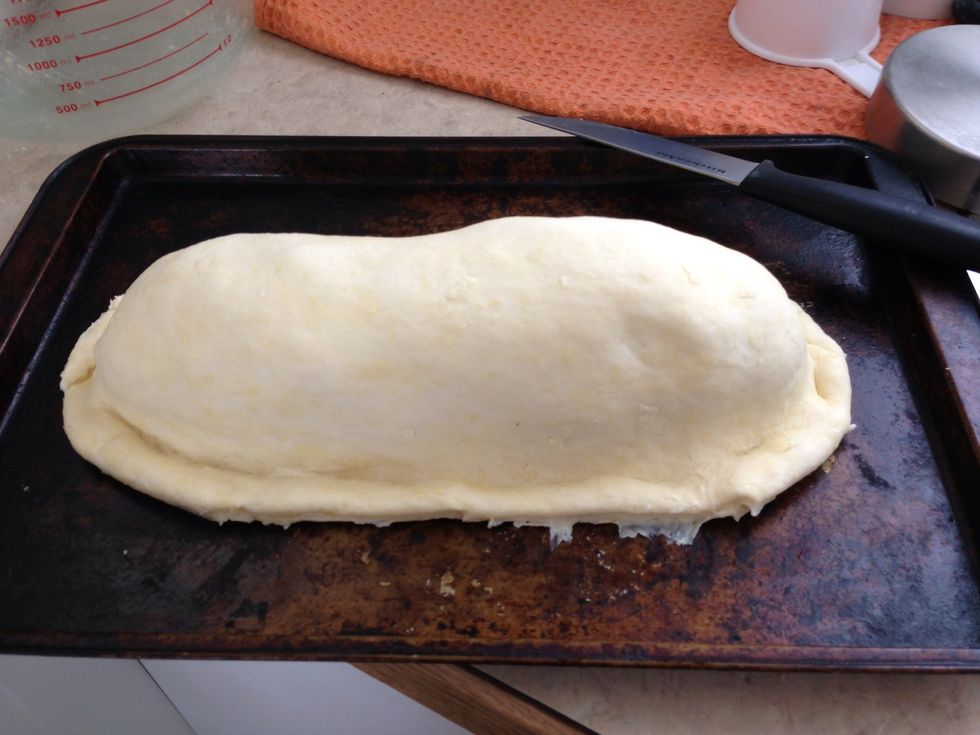 Trim excess dough. Save the scraps!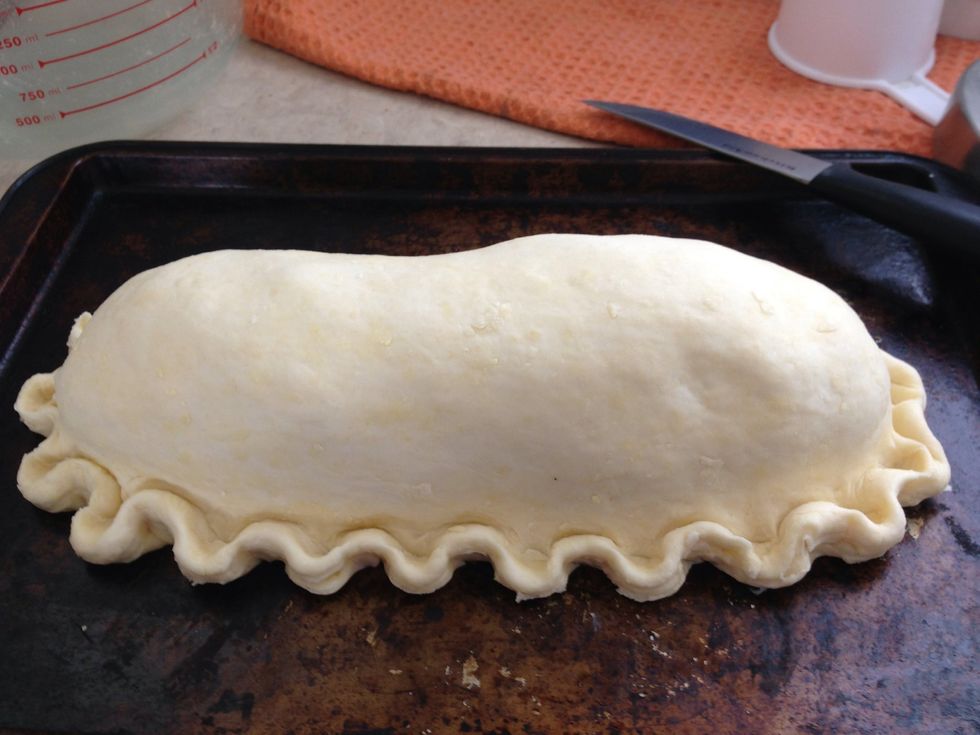 Flute the edges or crimp with a fork to seal.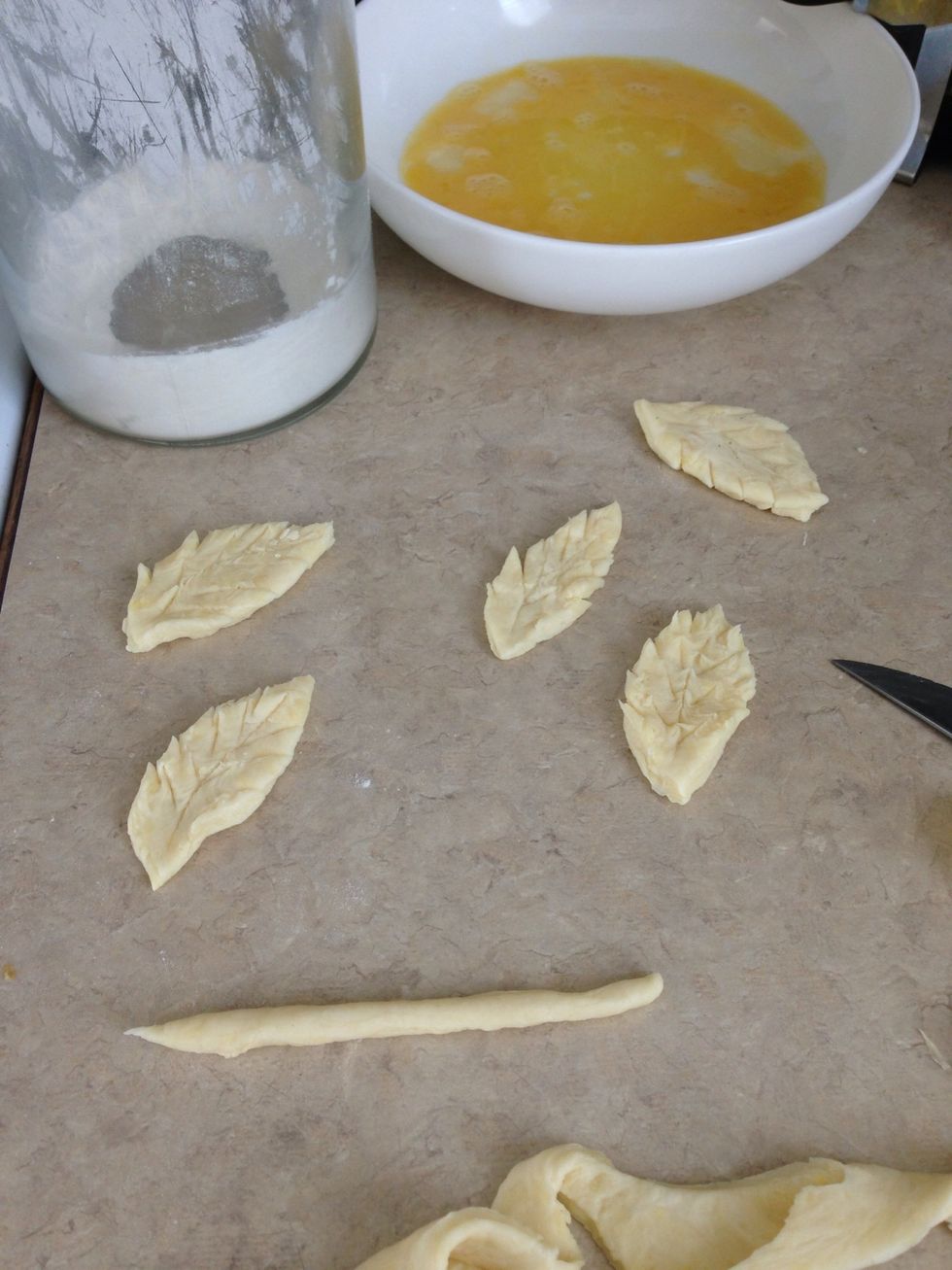 Roll out scraps and cut out any shapes you like. I always make leaves!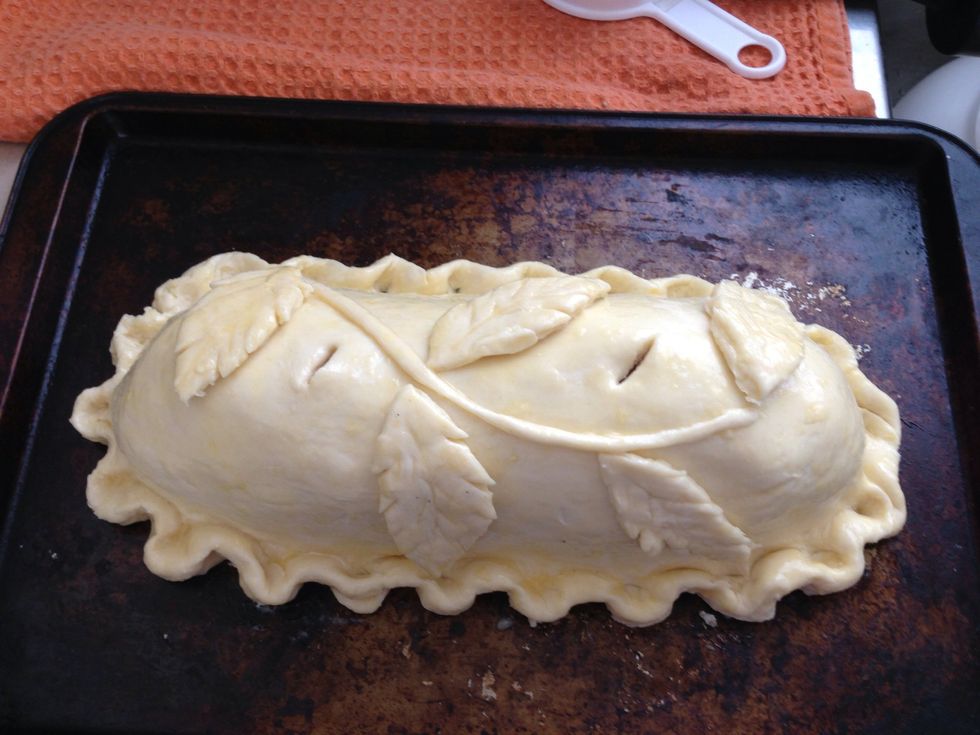 Before applying shapes, brush entire pie with an egg wash. Without it the shapes won't stick. Apply more wash over top of shapes to seal. Cut a few small air vents.
Bake on a sheet pan at 350F for 1 hour until pie is golden brown.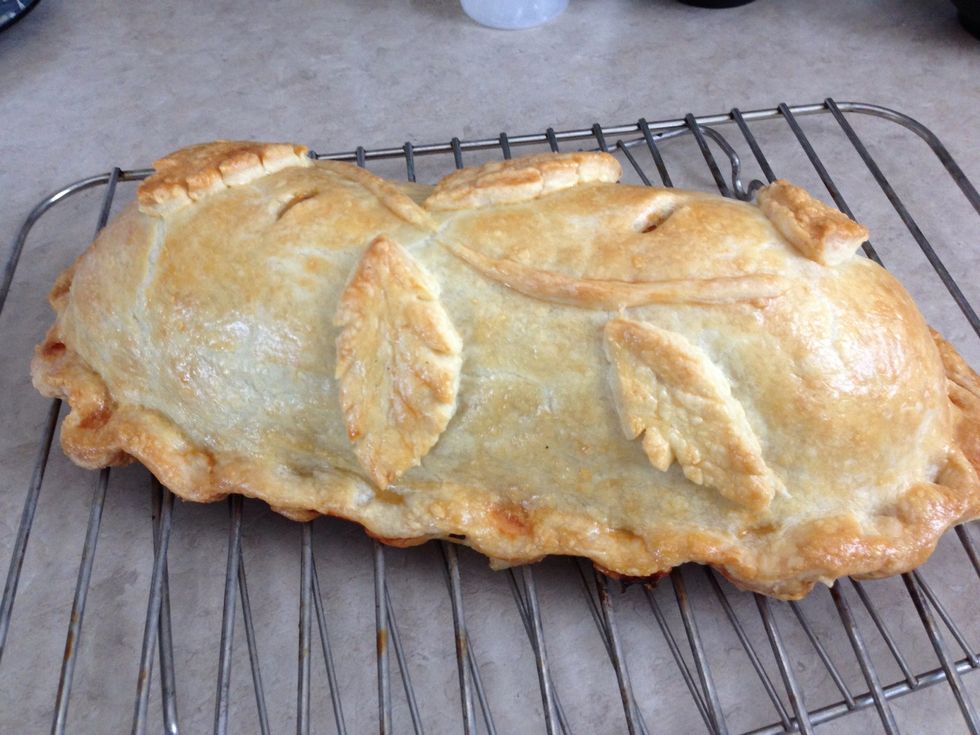 Cool on a wire rack.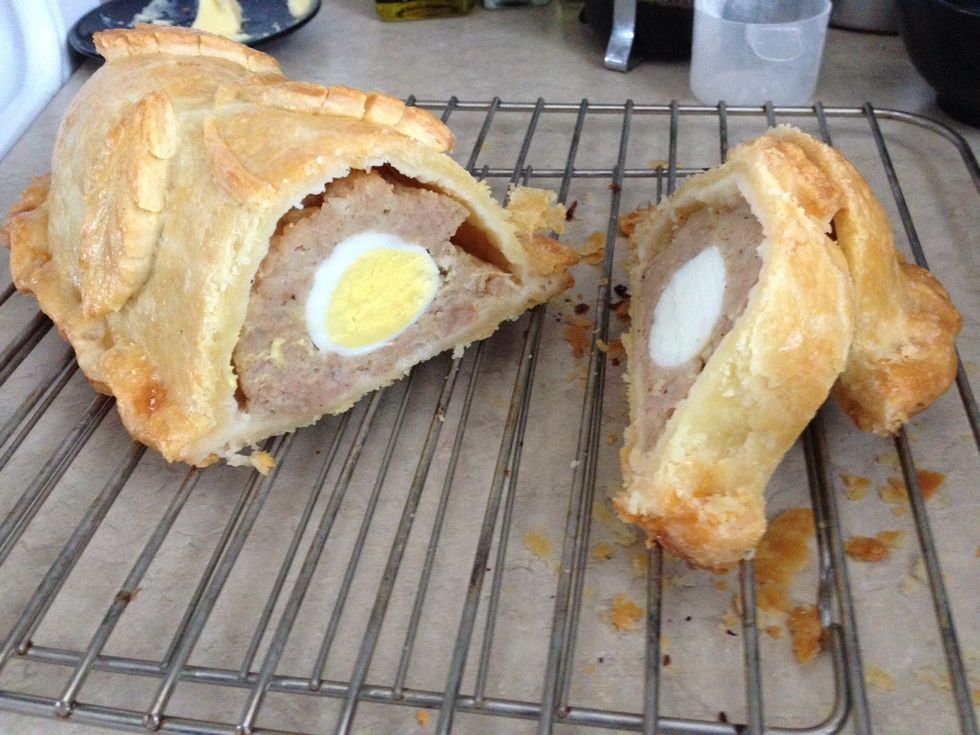 Cool and slice with a serrated knife.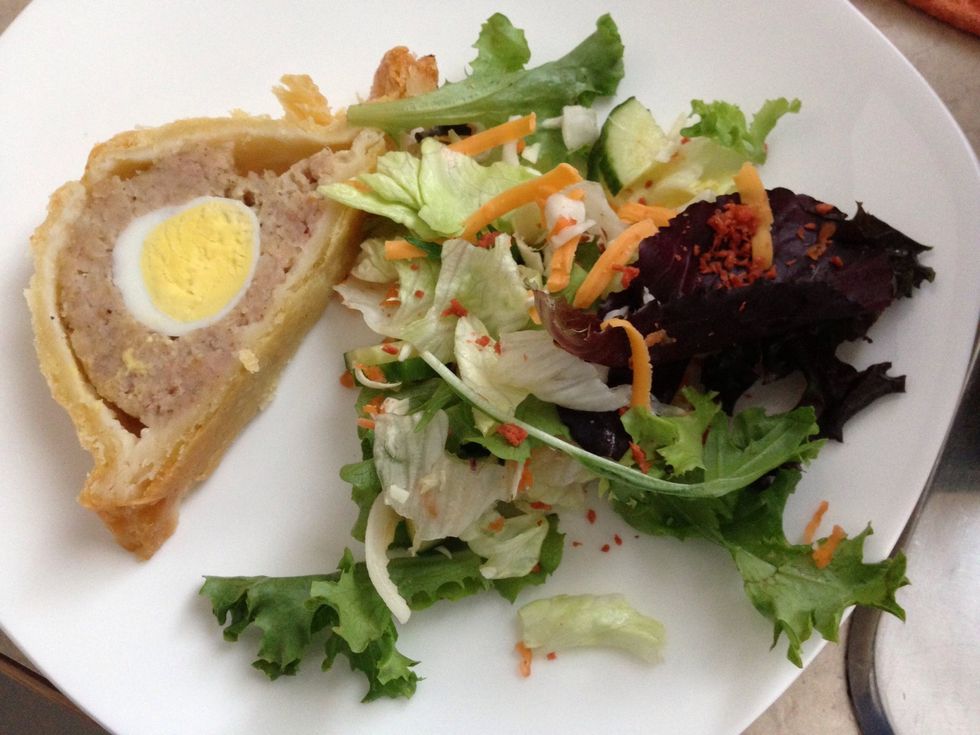 Can be served hot or cold! I like it with a simple green salad.
2 cups flour
2 eggs
1/2 cup margarine
Water to bind
3 hard boiled eggs
500g sausage meat
Seasoning of choice
Breadcrumbs