How to cook duck breasts with citrus port cherry sauce
This recipe can be found on the food network.
33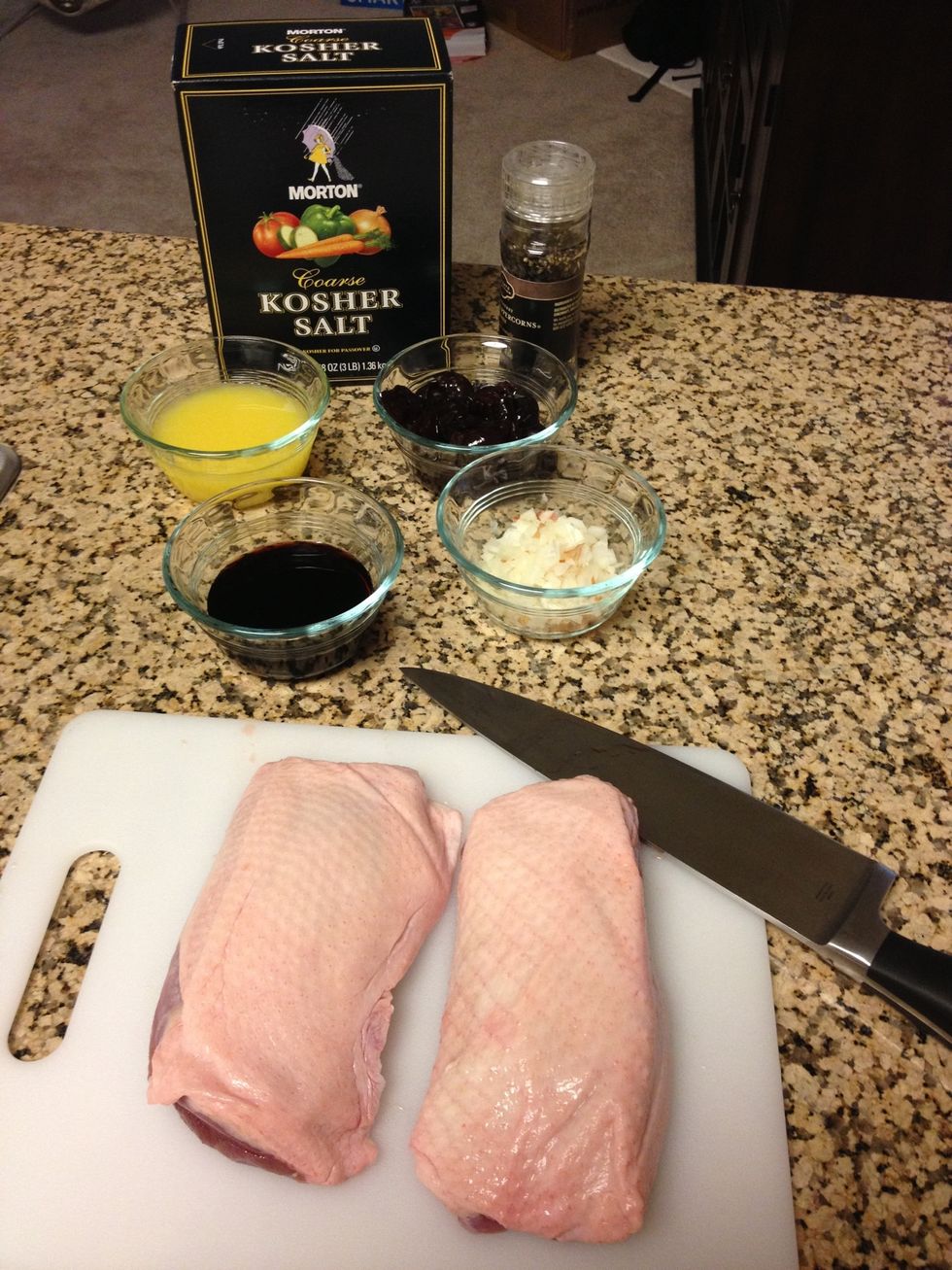 Exact ingredients are listed under supplies.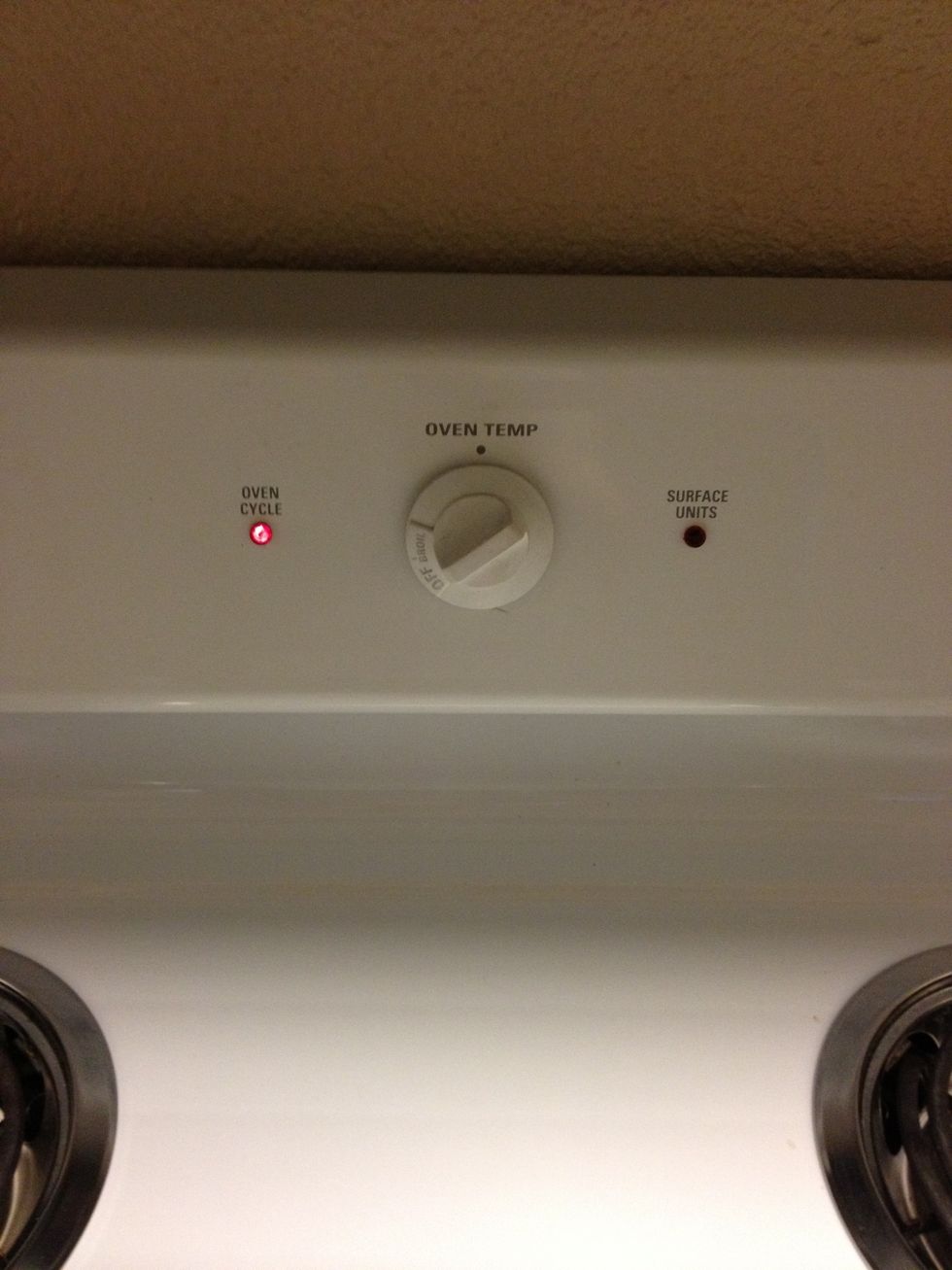 Preheat the oven to 400 degrees F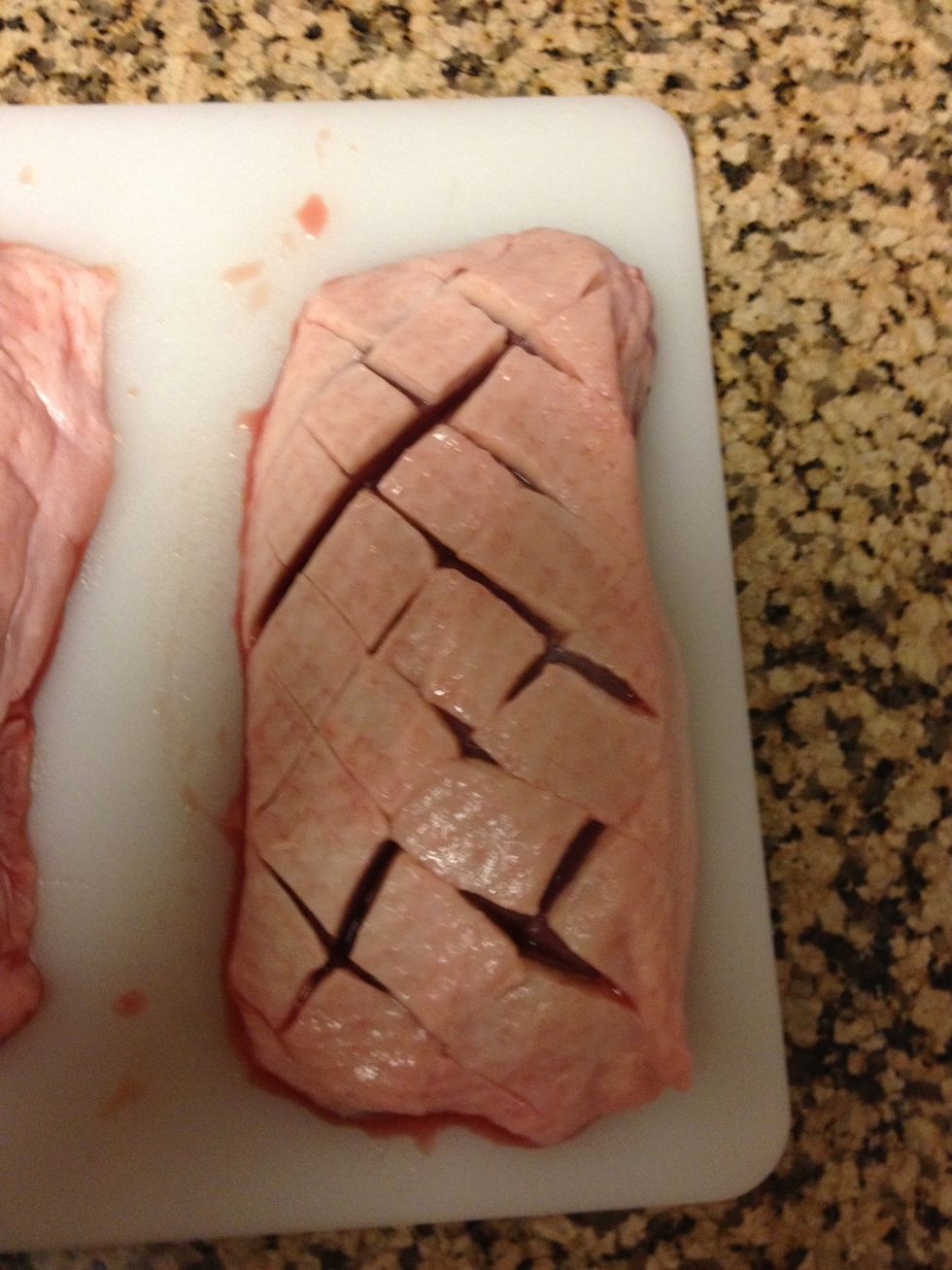 Score the breasts in 2 directions making a crosshatch.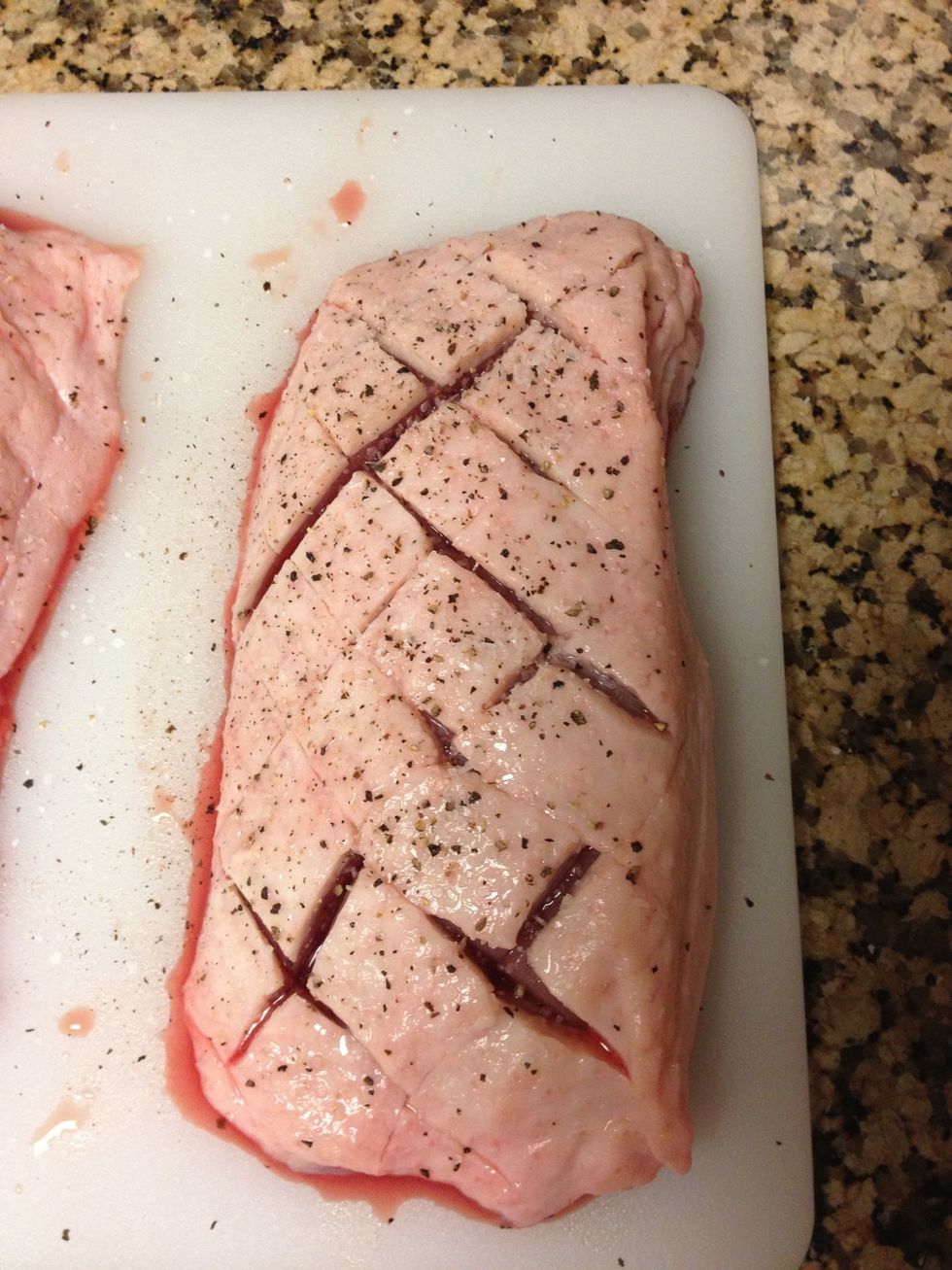 Season both sides with salt and pepper.
Heat a large nonstick skillet over medium-high heat.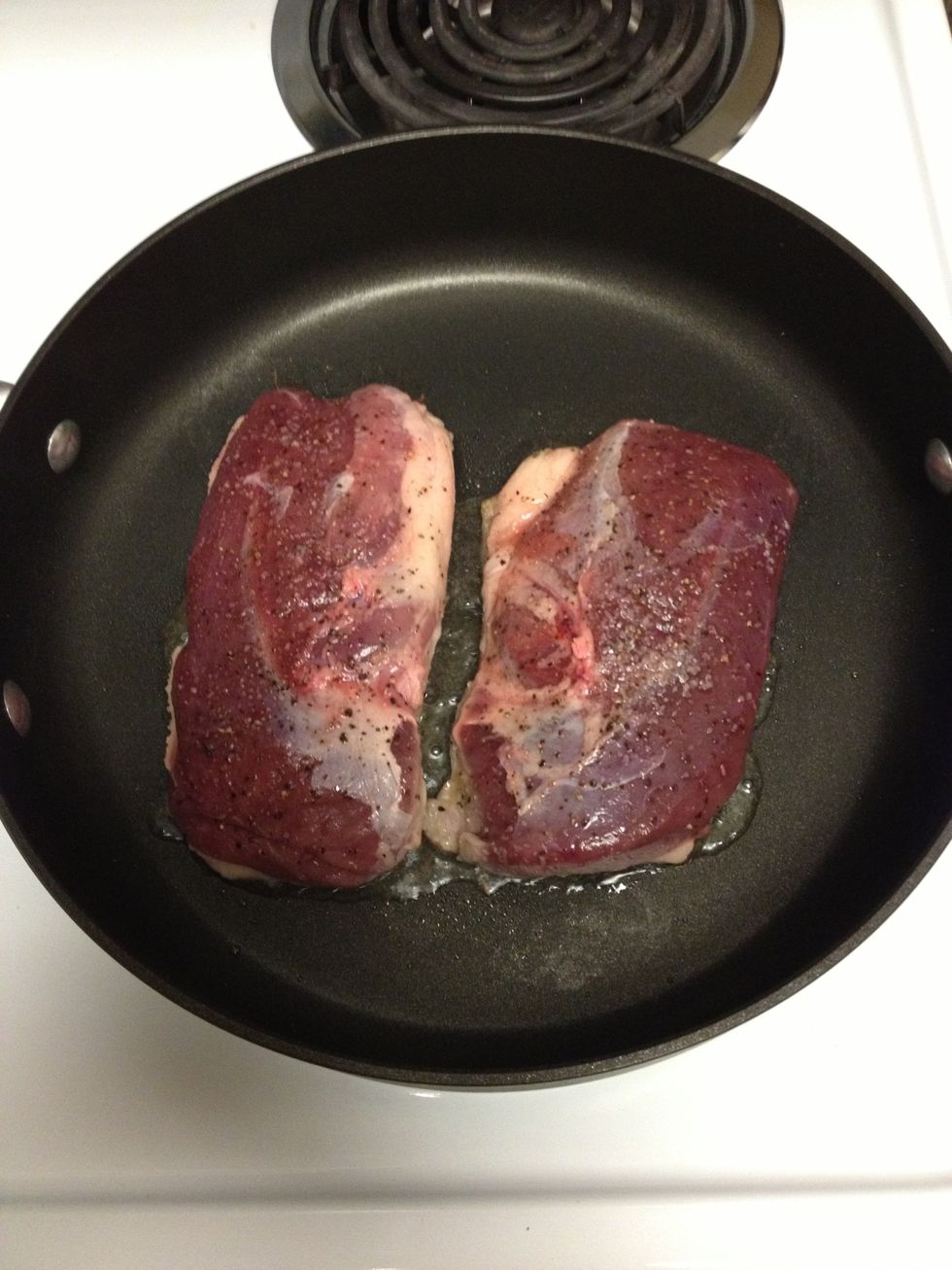 Sear skin side down for about 10 minutes until the skin is golden brown. Flip and sear on the other side for 3 minutes.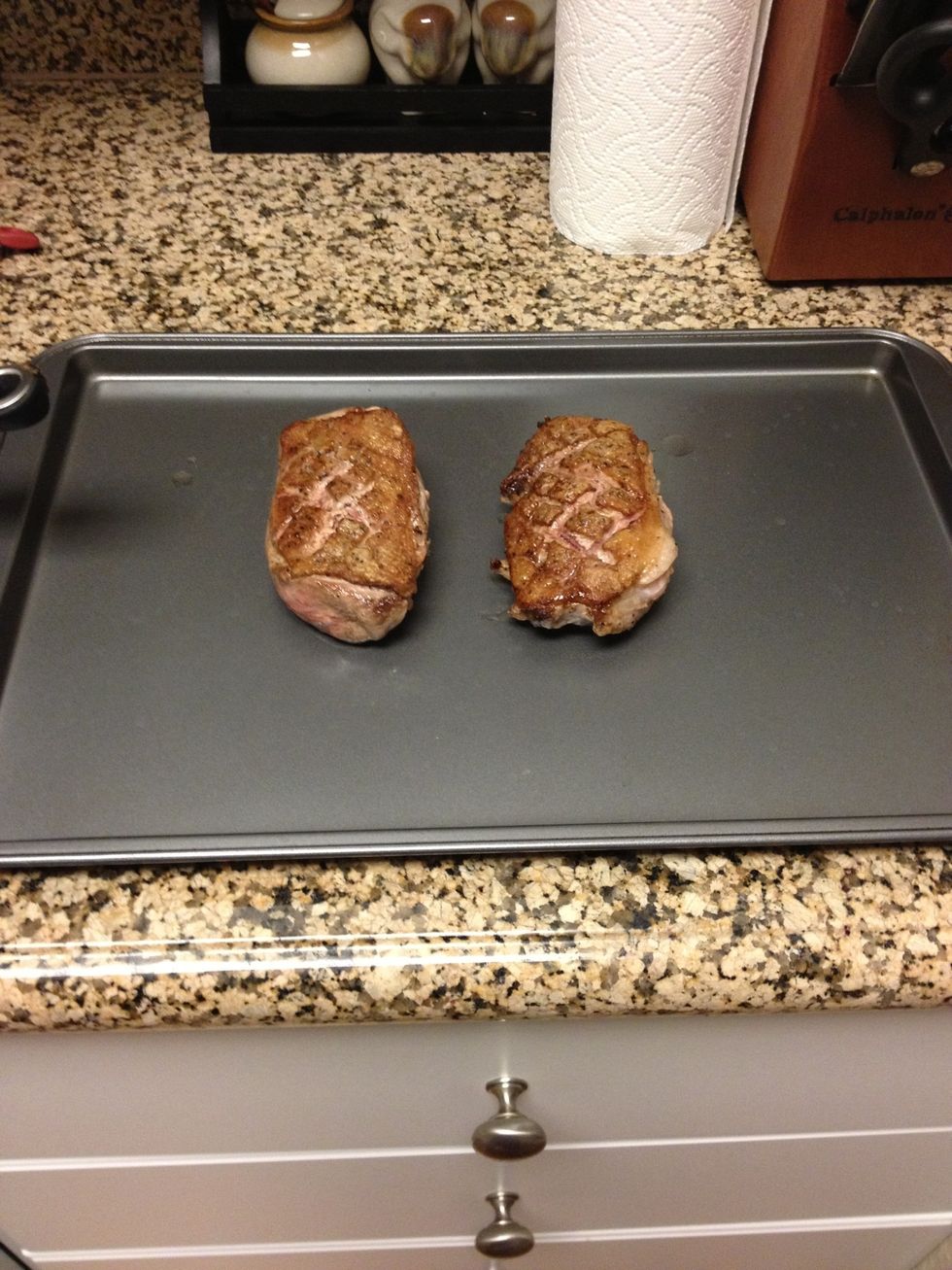 Place on a baking sheet or any baking dish.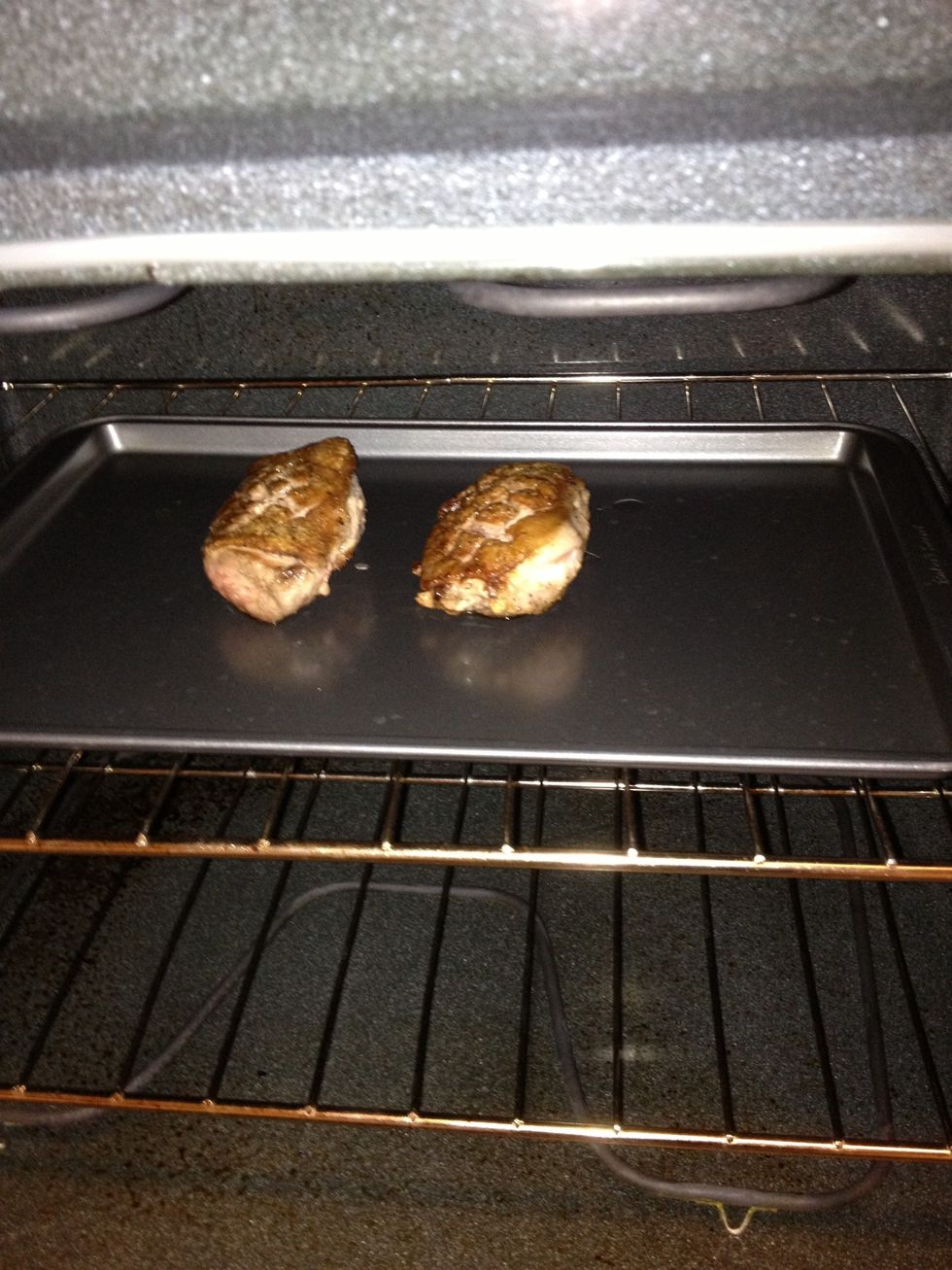 Place in the oven and bake for 12 minutes.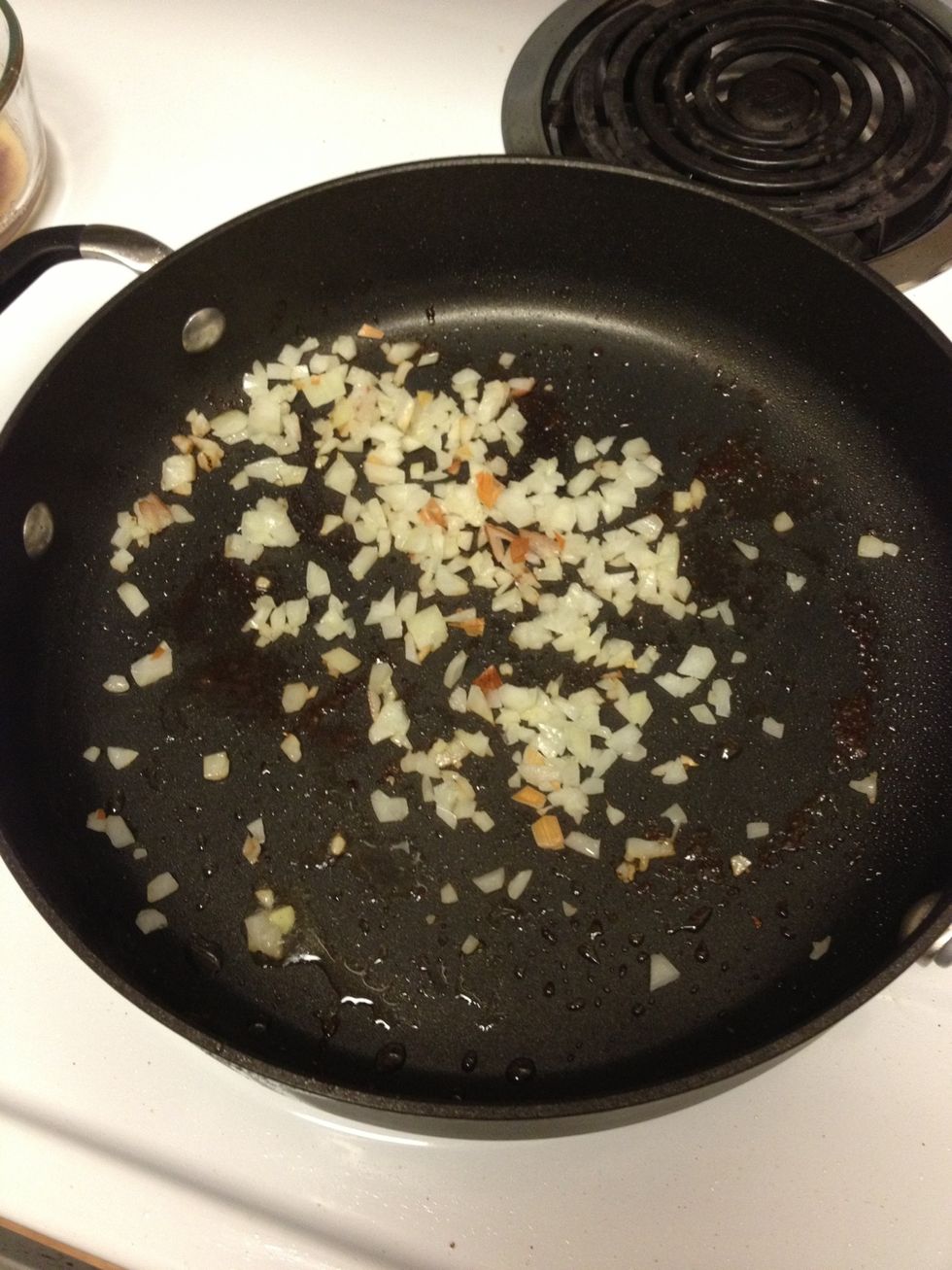 While the breasts are baking use the same skillet to creat your sauce. Pour out the excess duck fat and sauté the shallots over medium heat until translucent.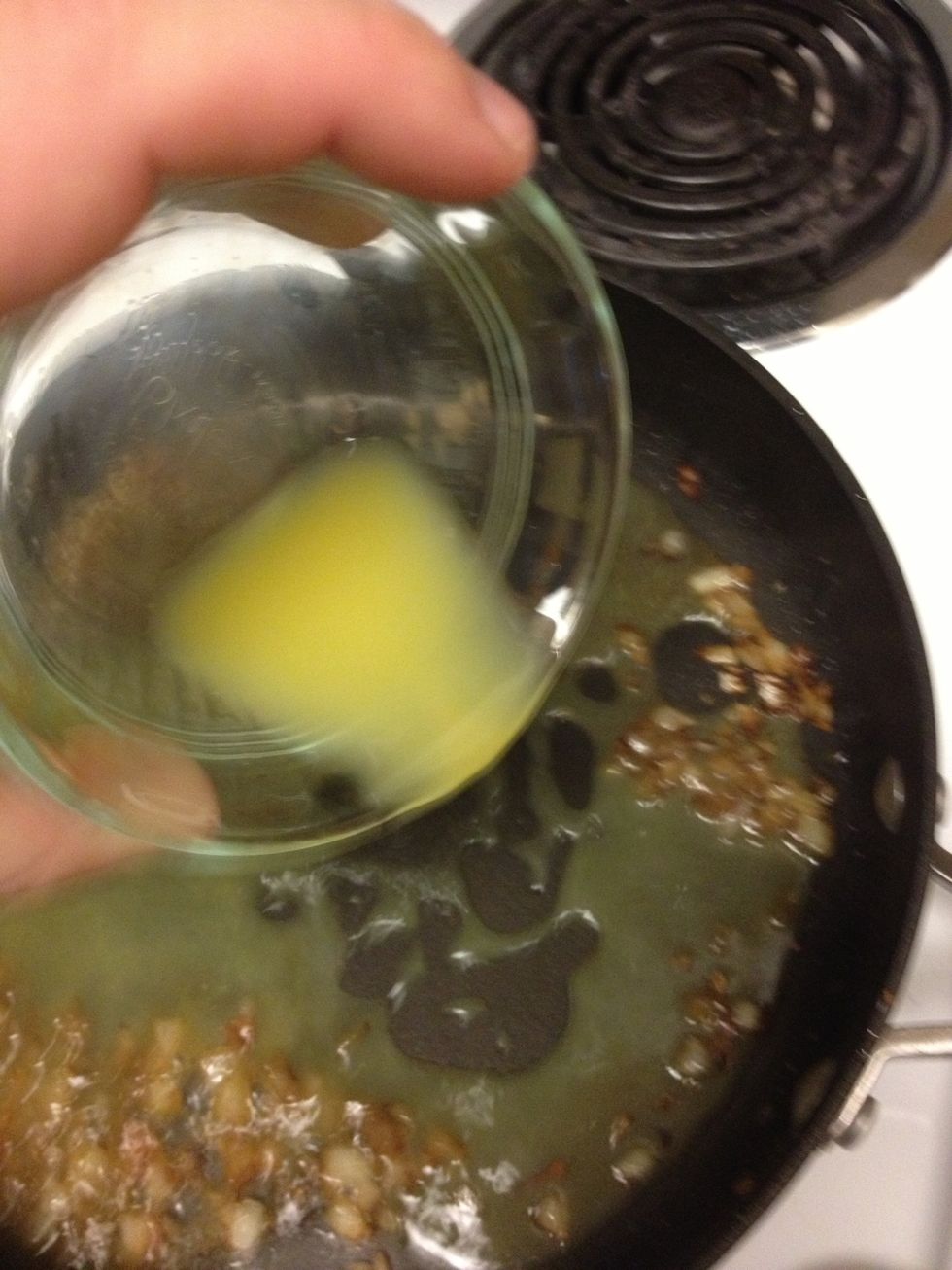 Add the orange juice and zest.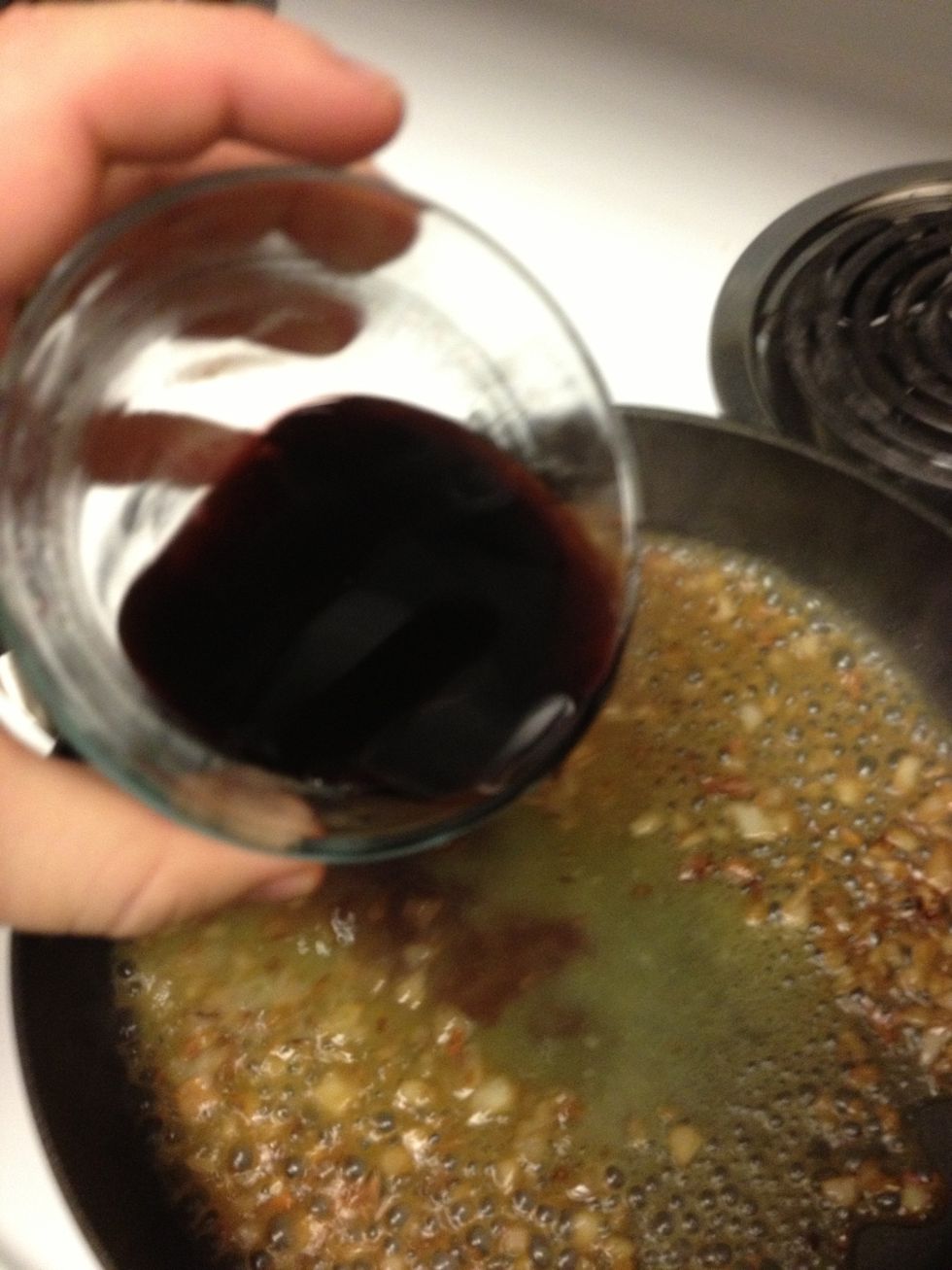 Add the port wine.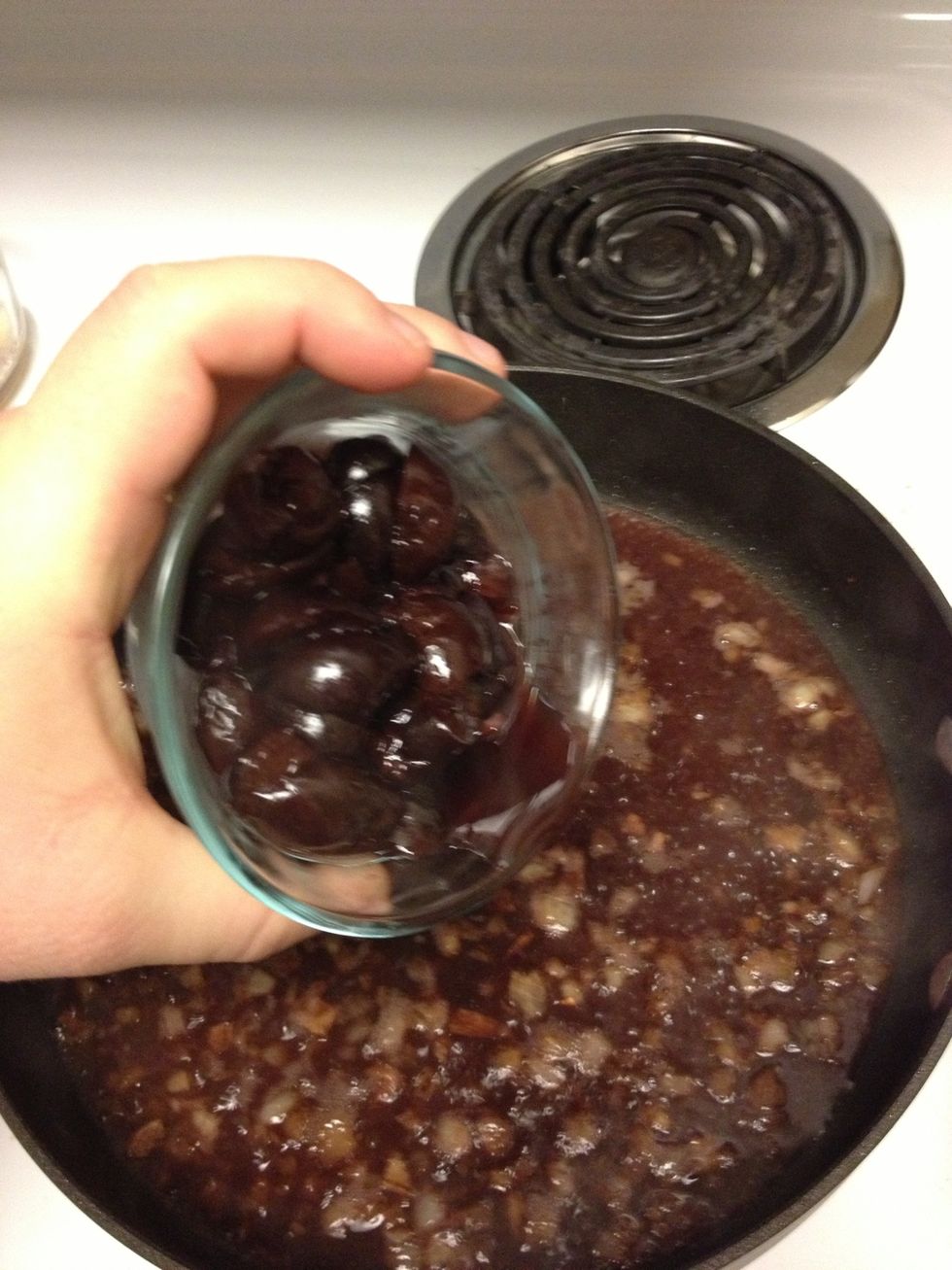 Lastly, add the black cherries. Bring to a boil. Simmer for about 5 minutes to reduce and thicken the sauce. Mash the cherries with a spoon to extract flavor as they cook.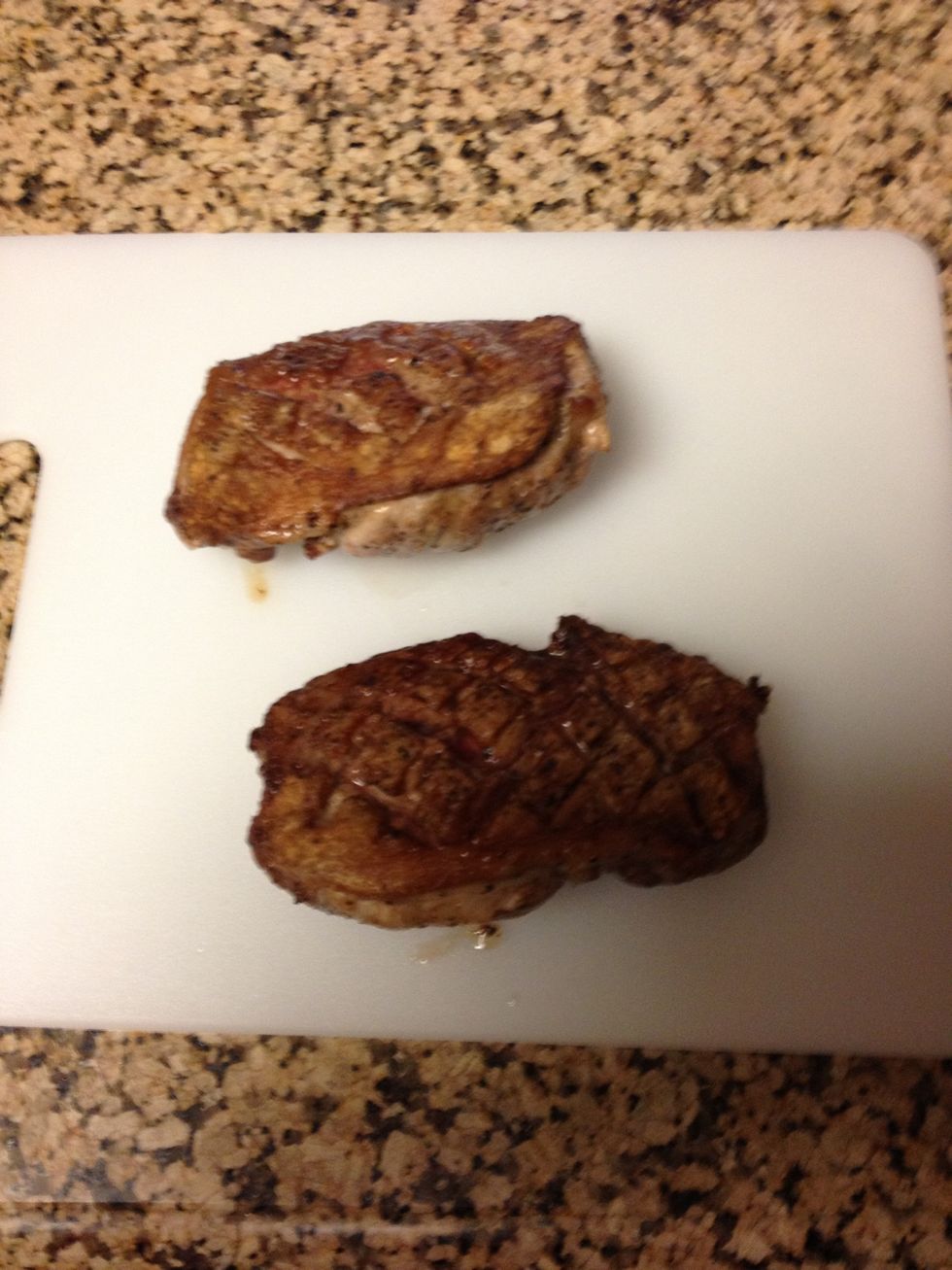 Once the breasts are done baking let them rest for 5 minutes before slicing.
Slice diagonally into 1/4 inch slices. Plate and you are done!
4.0 Boneless Duck Breast
Kosher salt and Freshly ground black pepper
1 large or 2 small shallots, minced
1/4c Ruby port wine
1/3c Freshly squeezed orange juice
1.0tsp Orange zest
1/2c Pitted frozen black cherries, thawed and chopped