How to cook dried beans in the slow cooker
Making big batches of dried beans in the slow cooker, then freezing for later, ensures that there are always some ready for whatever recipe I am cooking.
98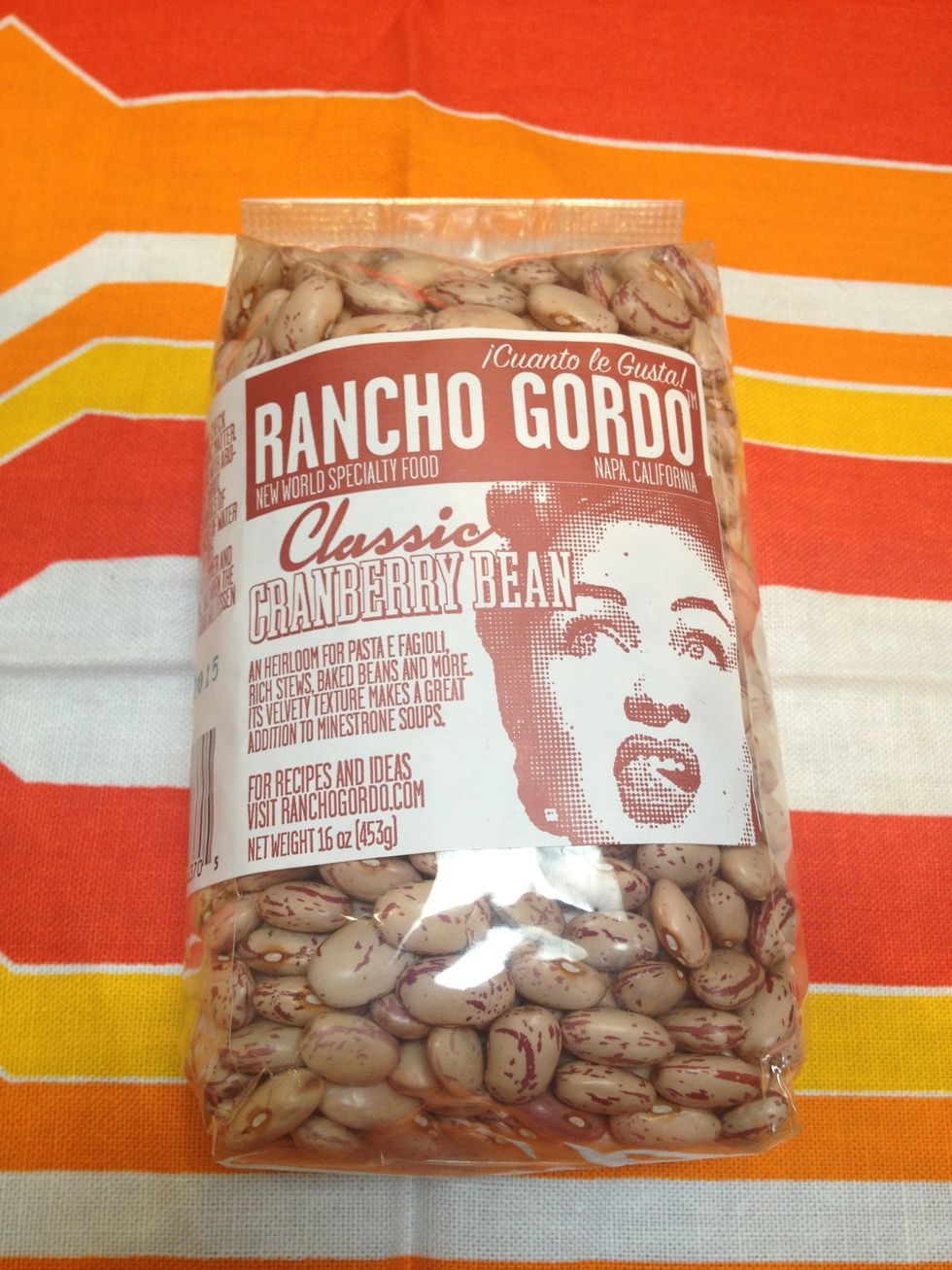 One of the main advantages of cooking beans from scratch (versus canned) is that you have access to a much wider variety, including heirloom types like these Rancho Gordo cranberry beans.
Note that you can cook any type of bean in the slow cooker, except for kidney beans. Kidneys contain a toxin that is eliminated when boiled. The slow cooker doesn't get hot enough to kill the toxin.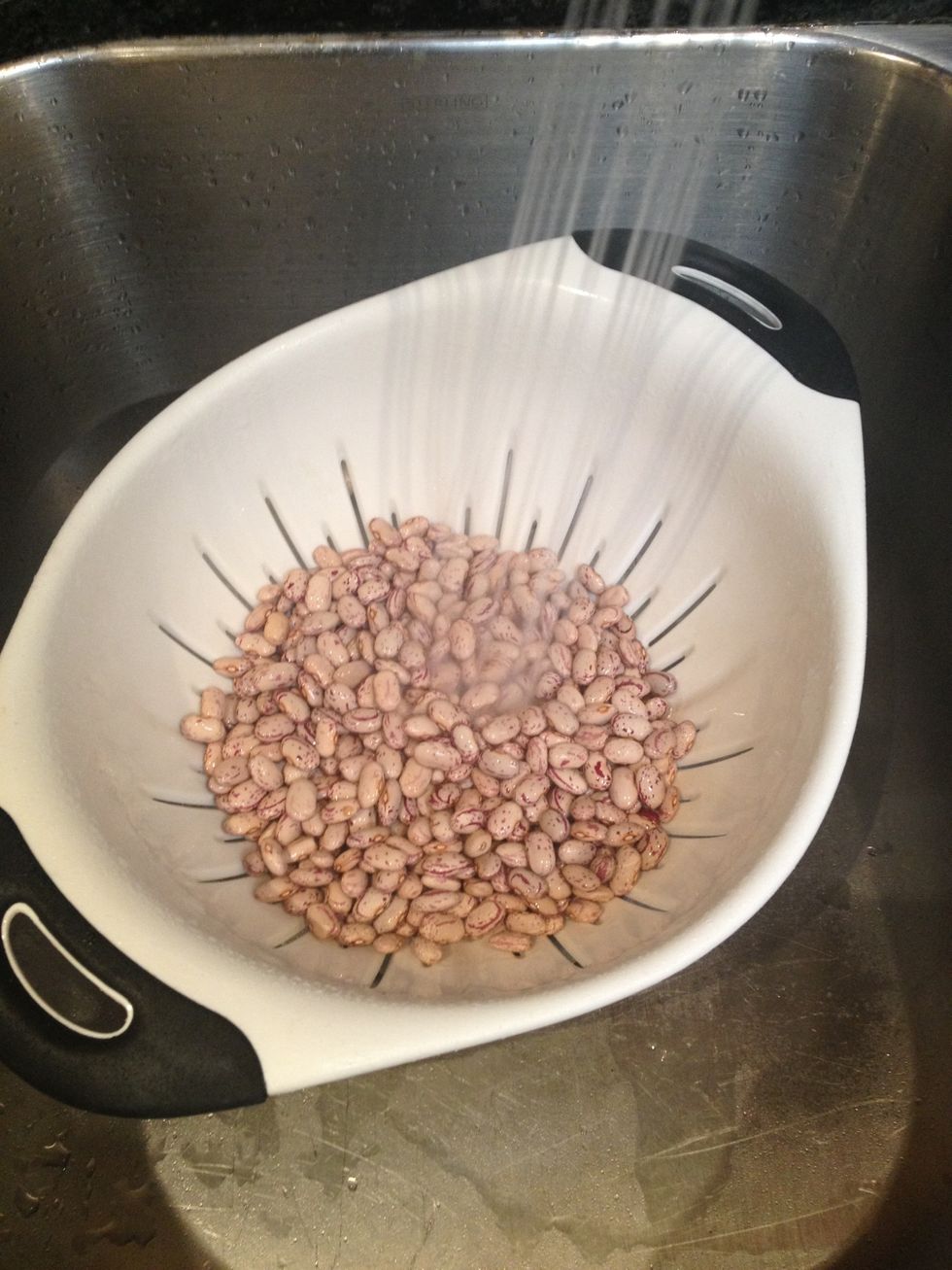 I usually cook a pound of beans at a time. Start by rinsing the beans, and pick out any debris.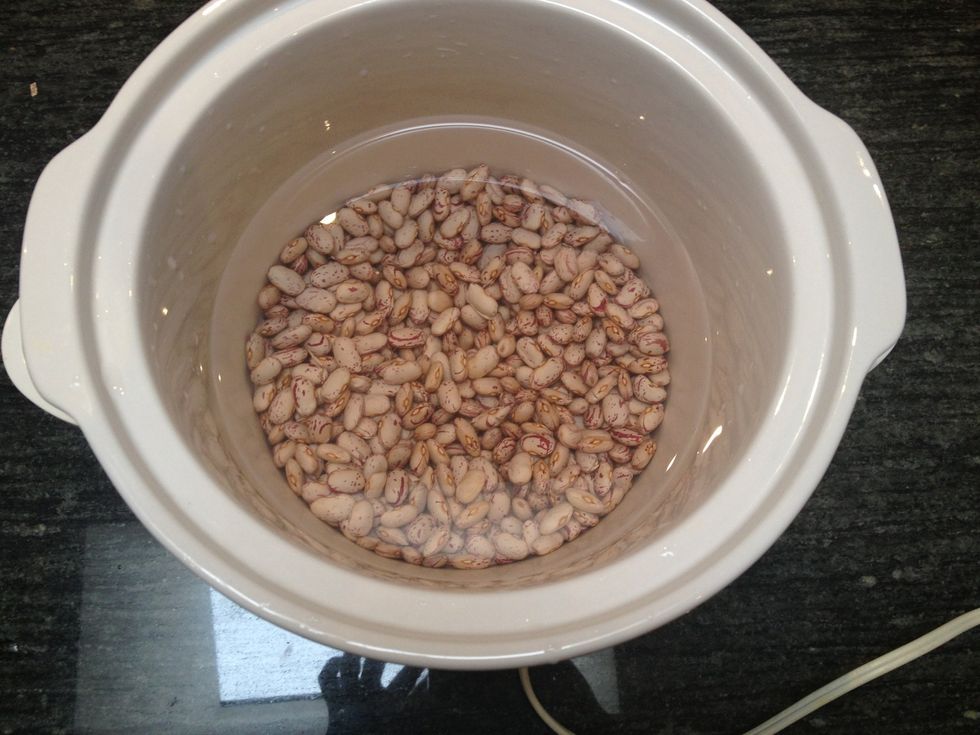 Put in the slow cooker, and cover with 3 inches of water. At this point, you can let them soak overnight, or you can cook them right away. They will take longer to cook without soaking.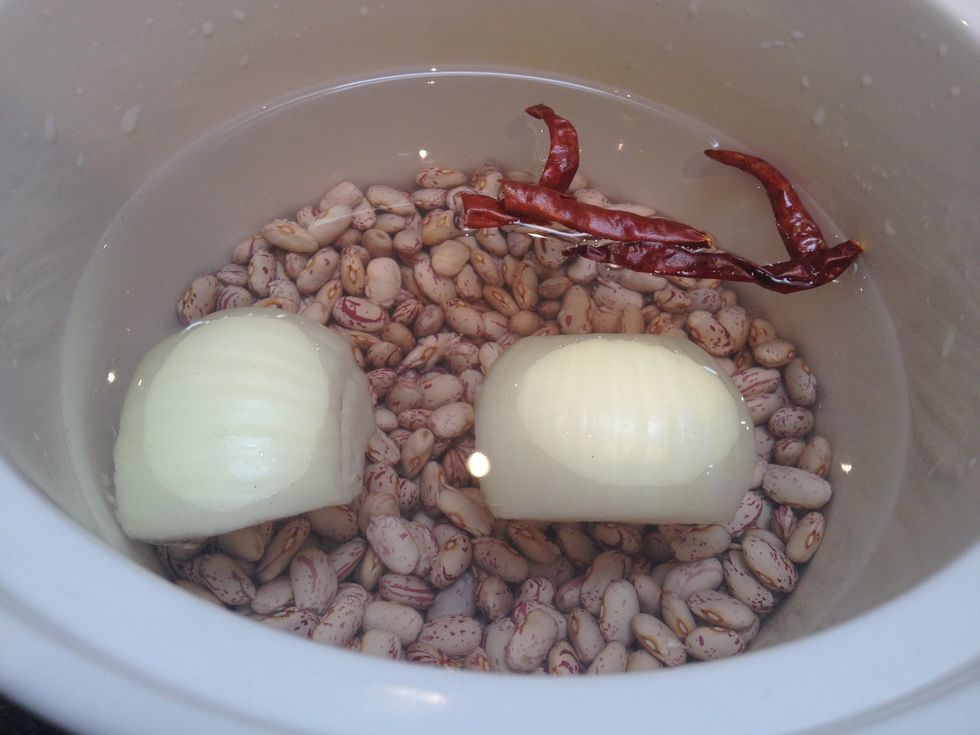 Add an onion and a couple chile de arbols (or whatever seasonings you prefer).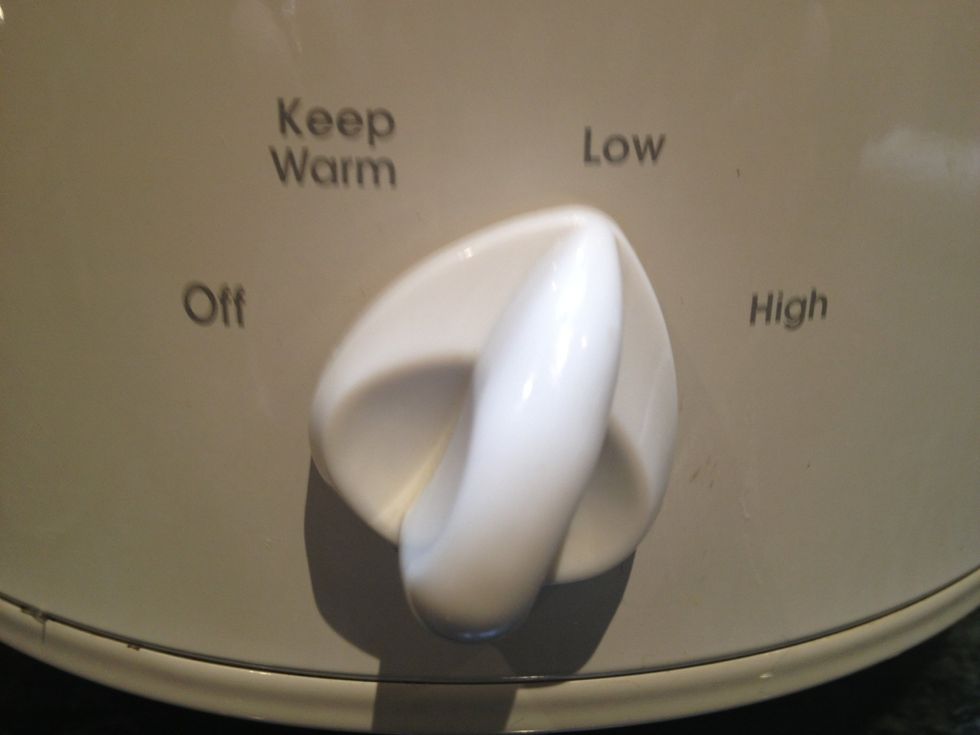 Set the slow cooker to low, and place the cover on top.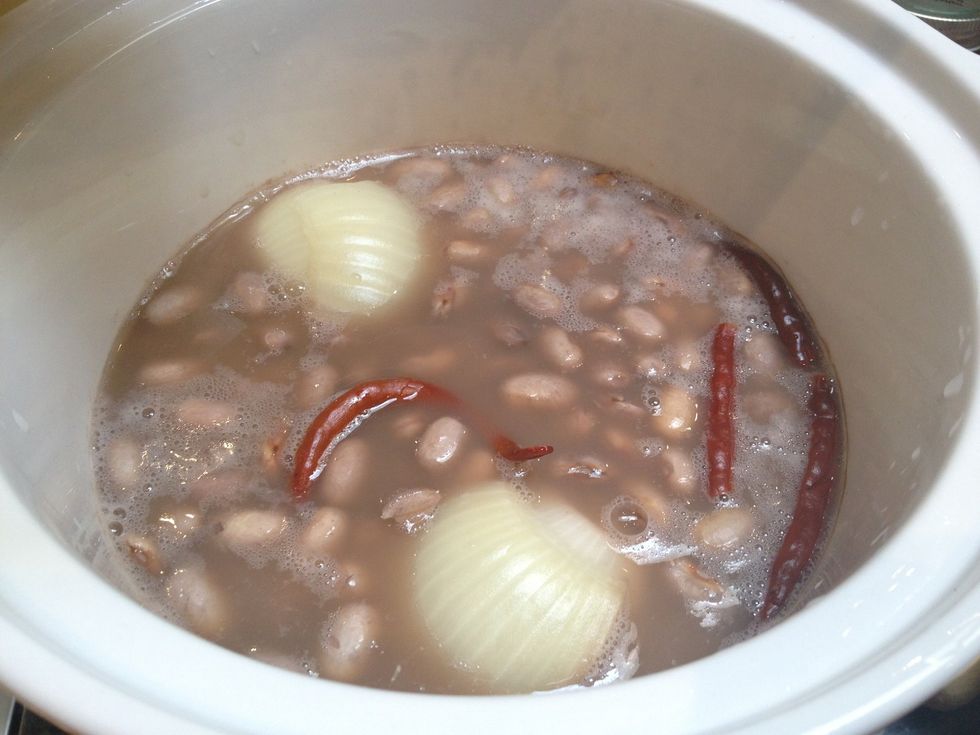 Depending on how fresh the beans are, and if you soaked overnight or not, you should start checking for doneness after 4 hours. I find most beans take about 4 - 6 hours to cook in my slow cooker.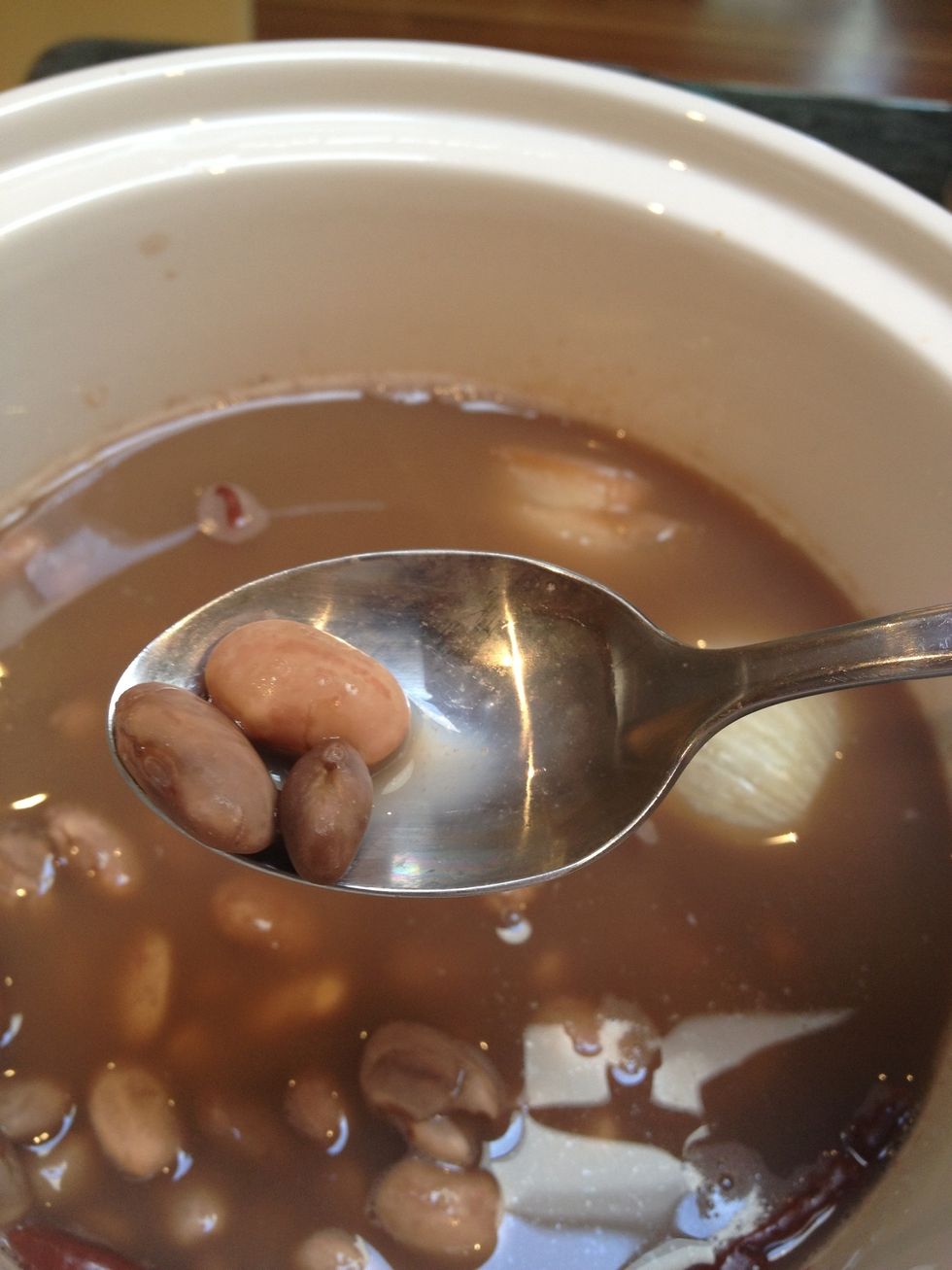 Continue checking (tasting) every 30 or 40 minutes to see if they are done.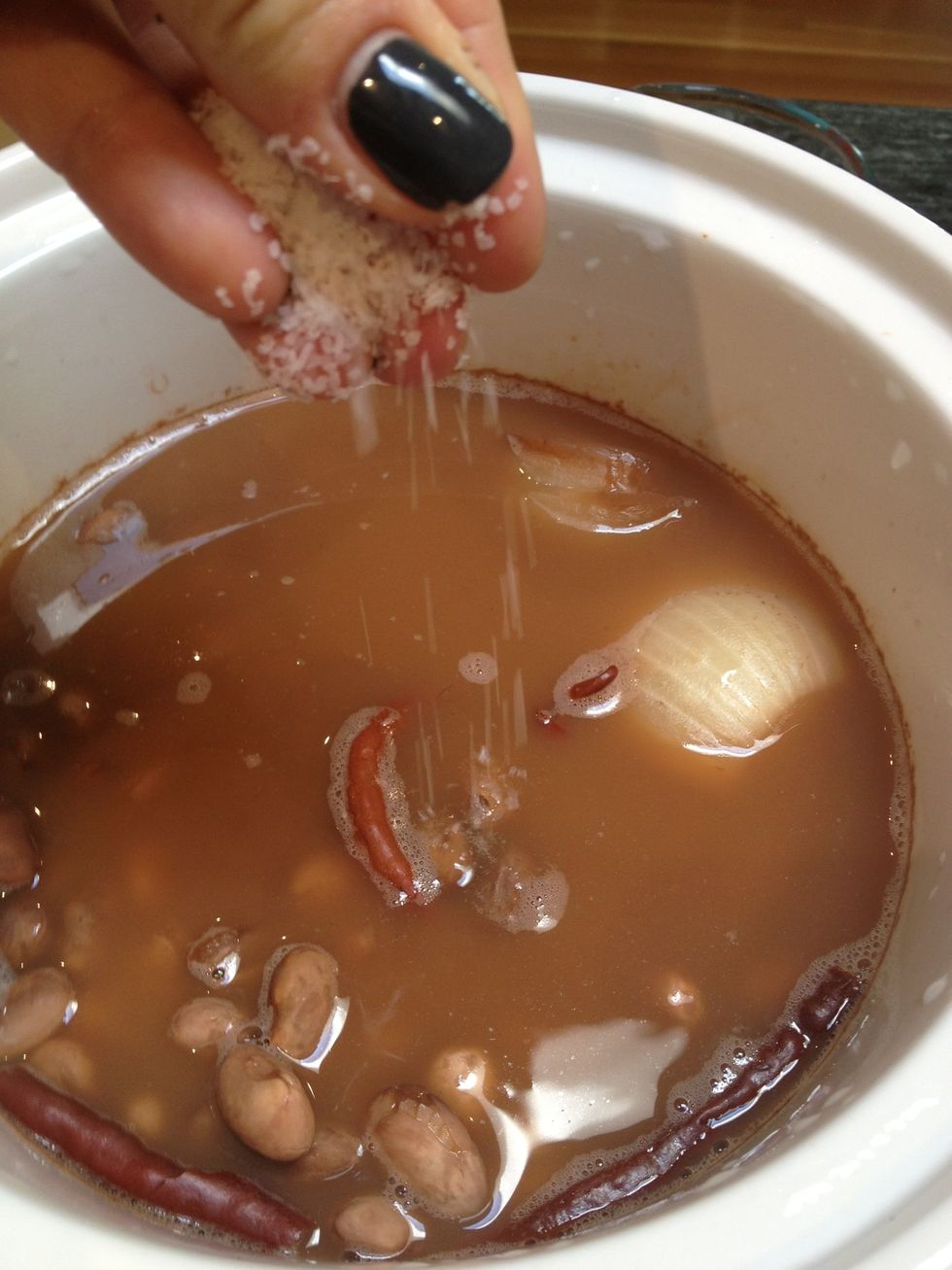 Right before they seem done, throw in some salt.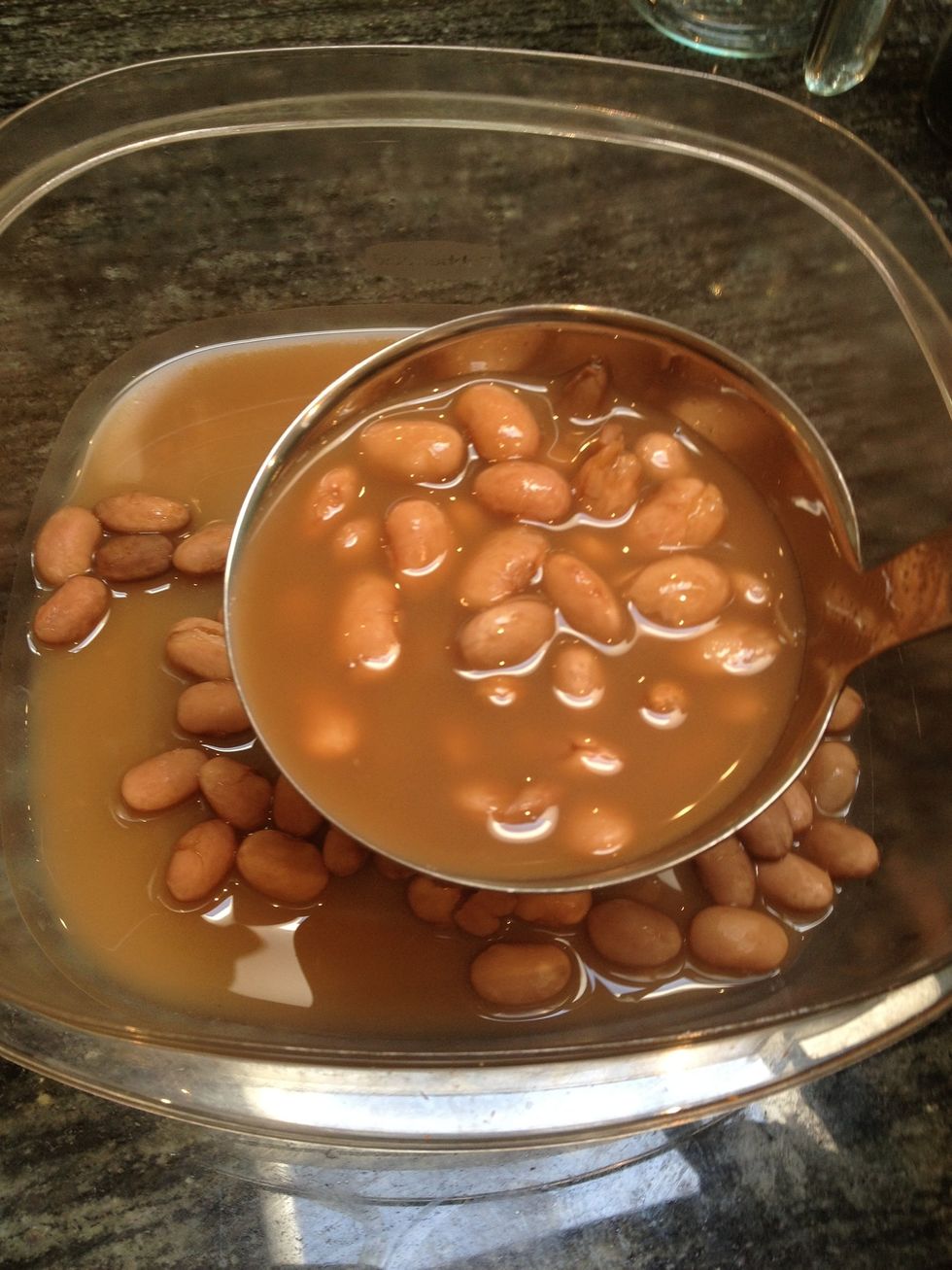 When done, let the beans cool. I usually transfer to another container so they cool faster. You can use them right away in the recipe of your choice, or store in the fridge or freezer for later use.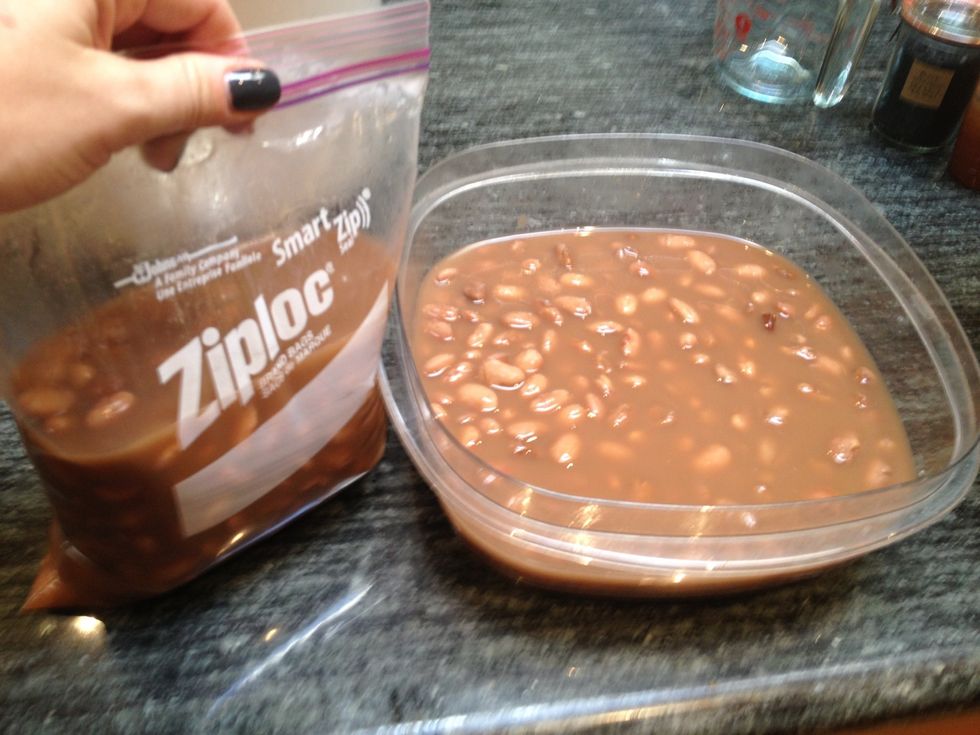 To freeze, place the beans in an airtight container, with enough of their cooking liquid to cover.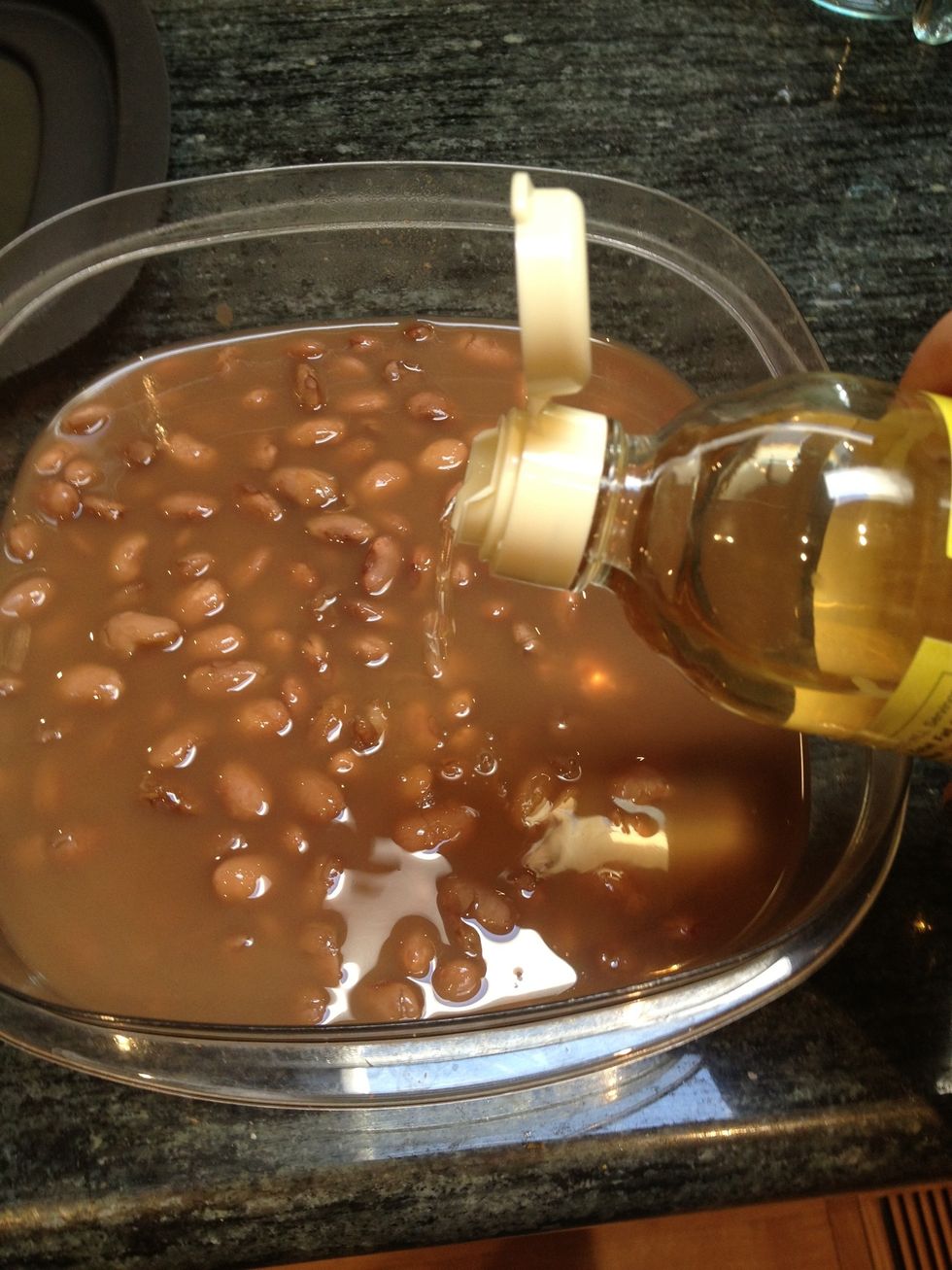 Add a tablespoon of white vinegar or lemon juice to help preserve the texture of the cooked beans.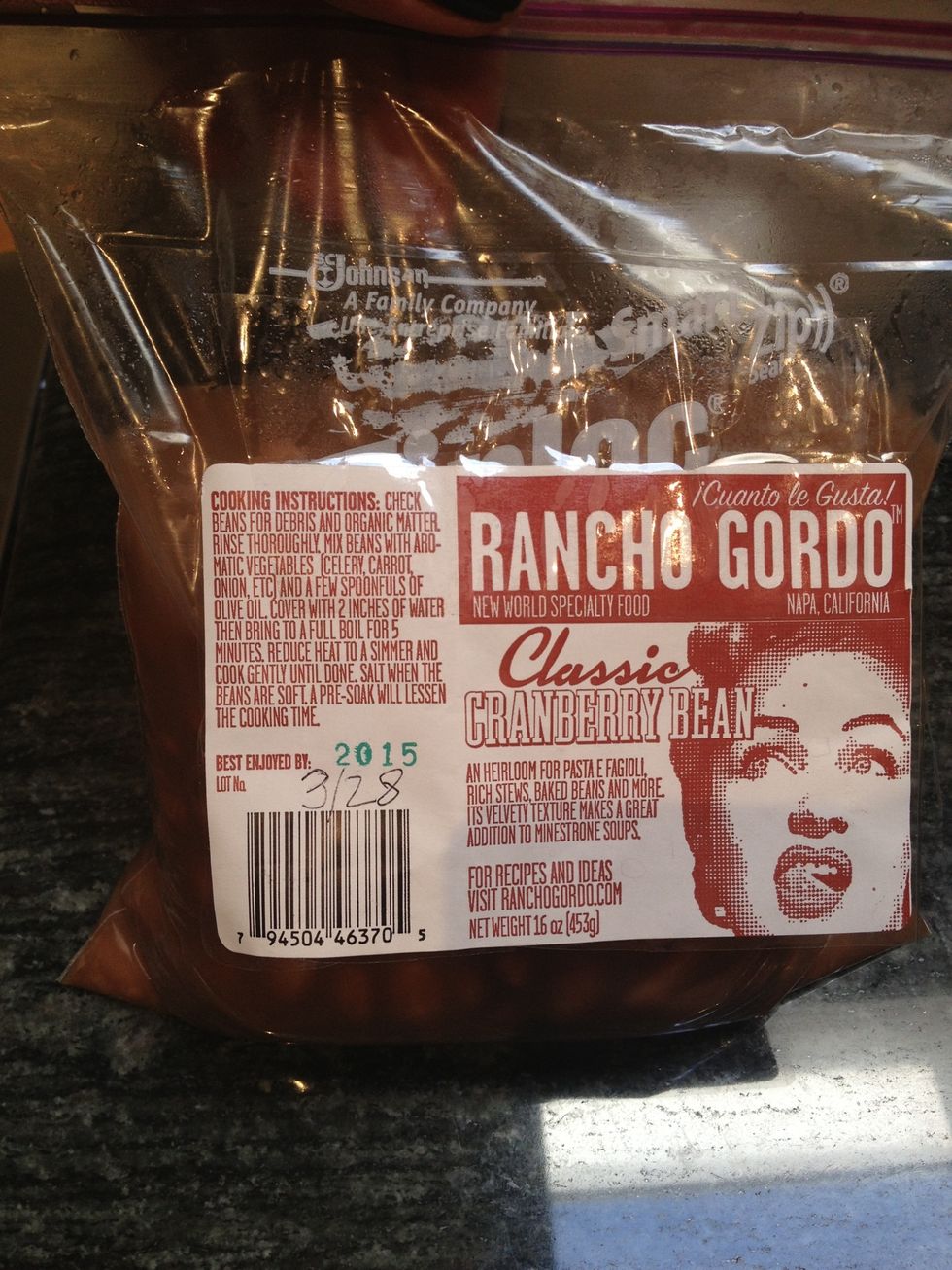 If I am sticking in the freezer, I usually tape the label from the original package on the container. That way I remember what is inside. I also write the date on it.
Beans in the freezer will keep for up to 6 months. Those in the fridge last about 5 days. Now, whenever you need beans you can grab a package from your fridge or freezer!
Dried beans (any type, except kidney)
Water
Onion
Chile de Arbol
Salt
Slow cooker
San Francisco, California