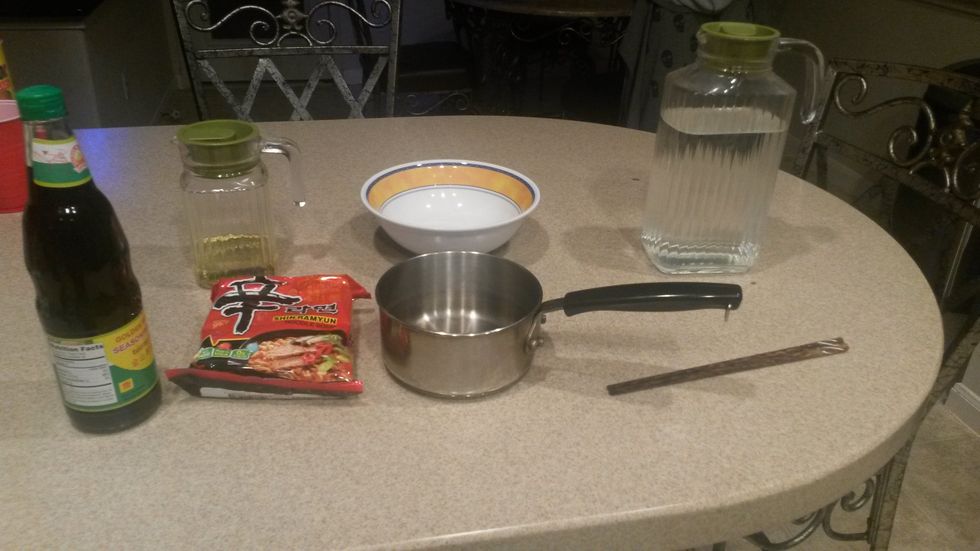 The ingredients as needed, (filtered ladle missing in picture)
Pour water into the boiling pot and place it into the stove. Set up the heat to "high" and wait until the water is boiling.
While waiting for the water to boil, prepare the ramen into the bowel.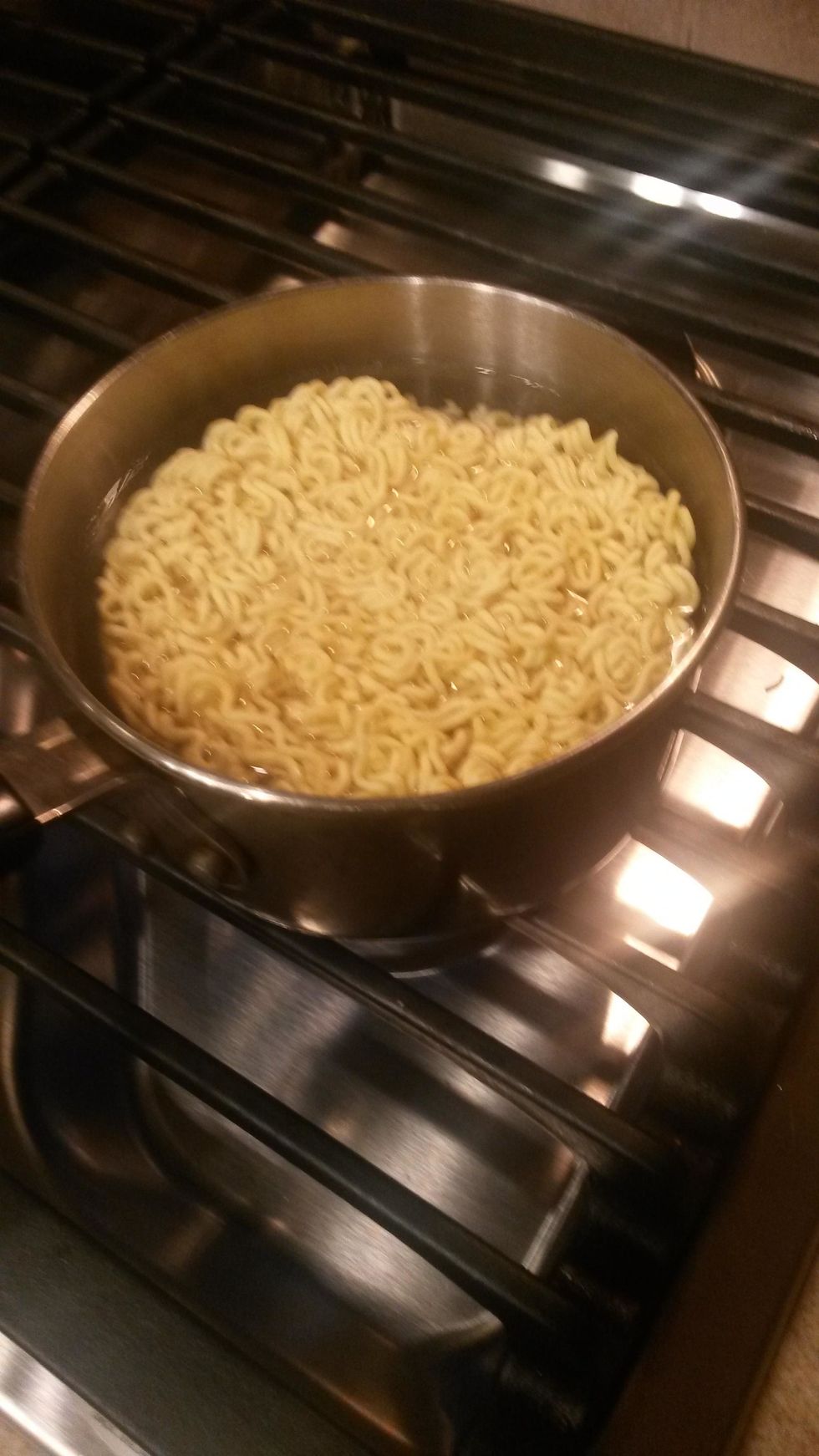 Place the ramen into the bowel when the water is boiling, wait for about 3 minutes.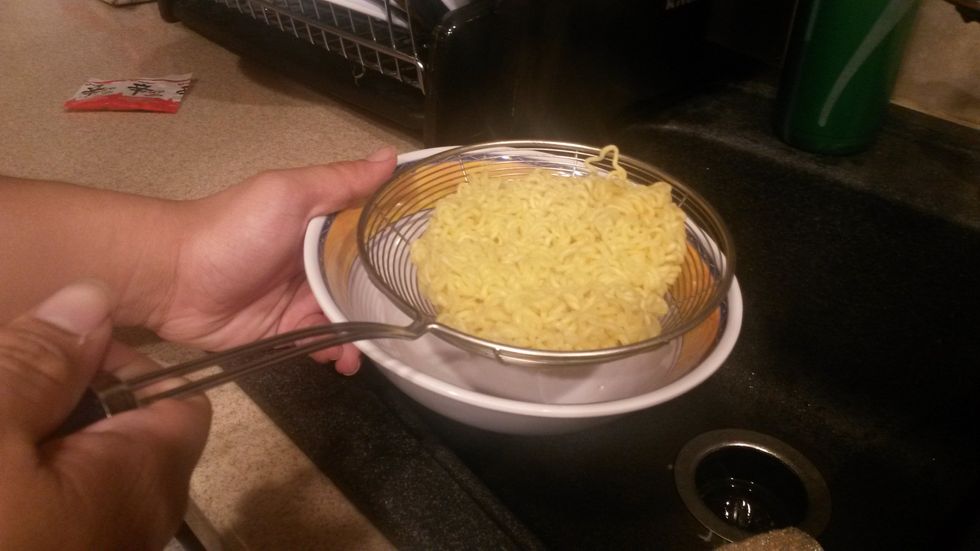 Pour the water with ramen into the filtering ladle, preserving only the ramen. Make sure to filter the all of the water out.
Place the noodles into the bowel, make sure to clean up the pot ladle.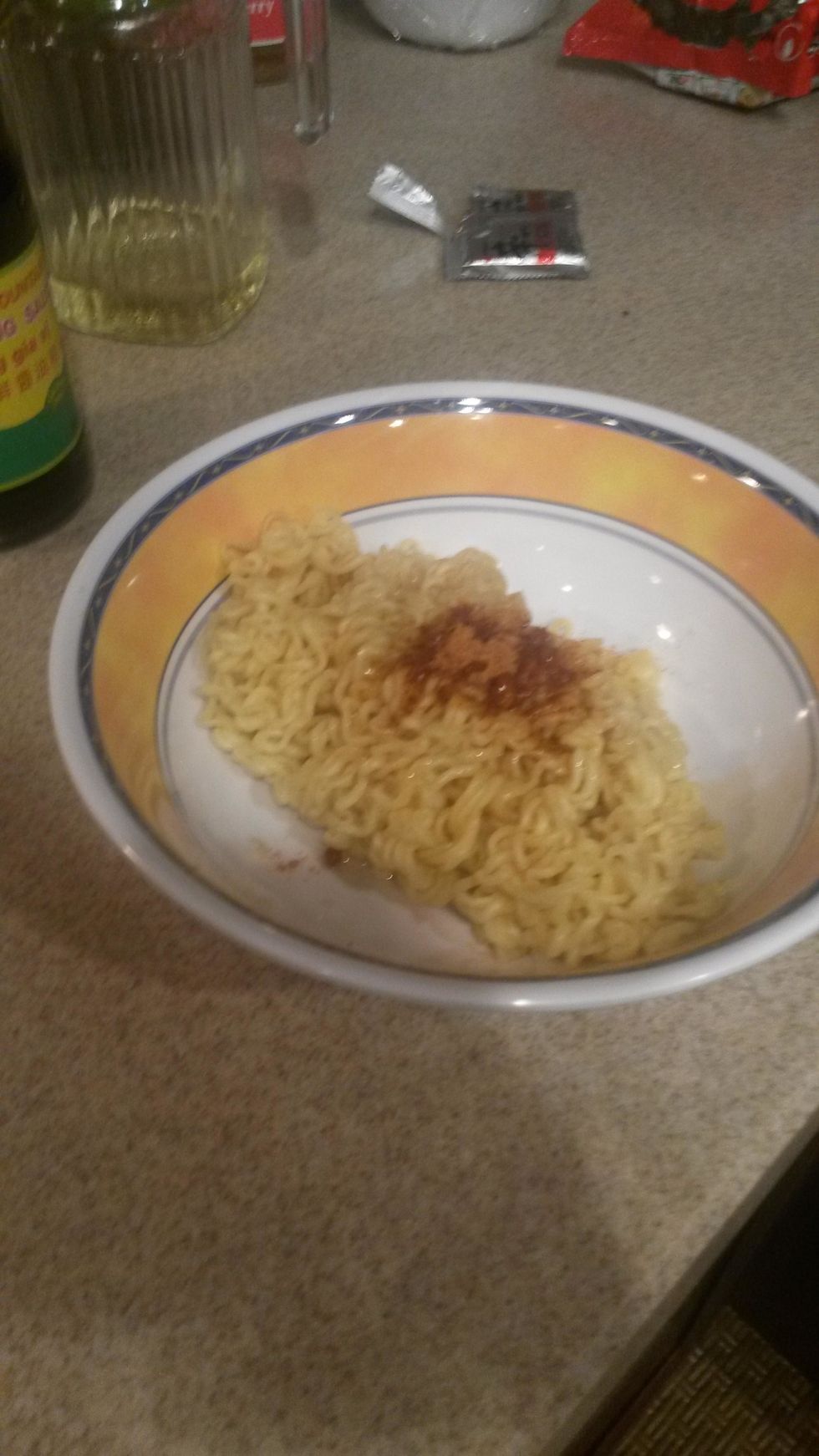 Place the soy sauce, oil, spices, and any optional flavors into the bowel.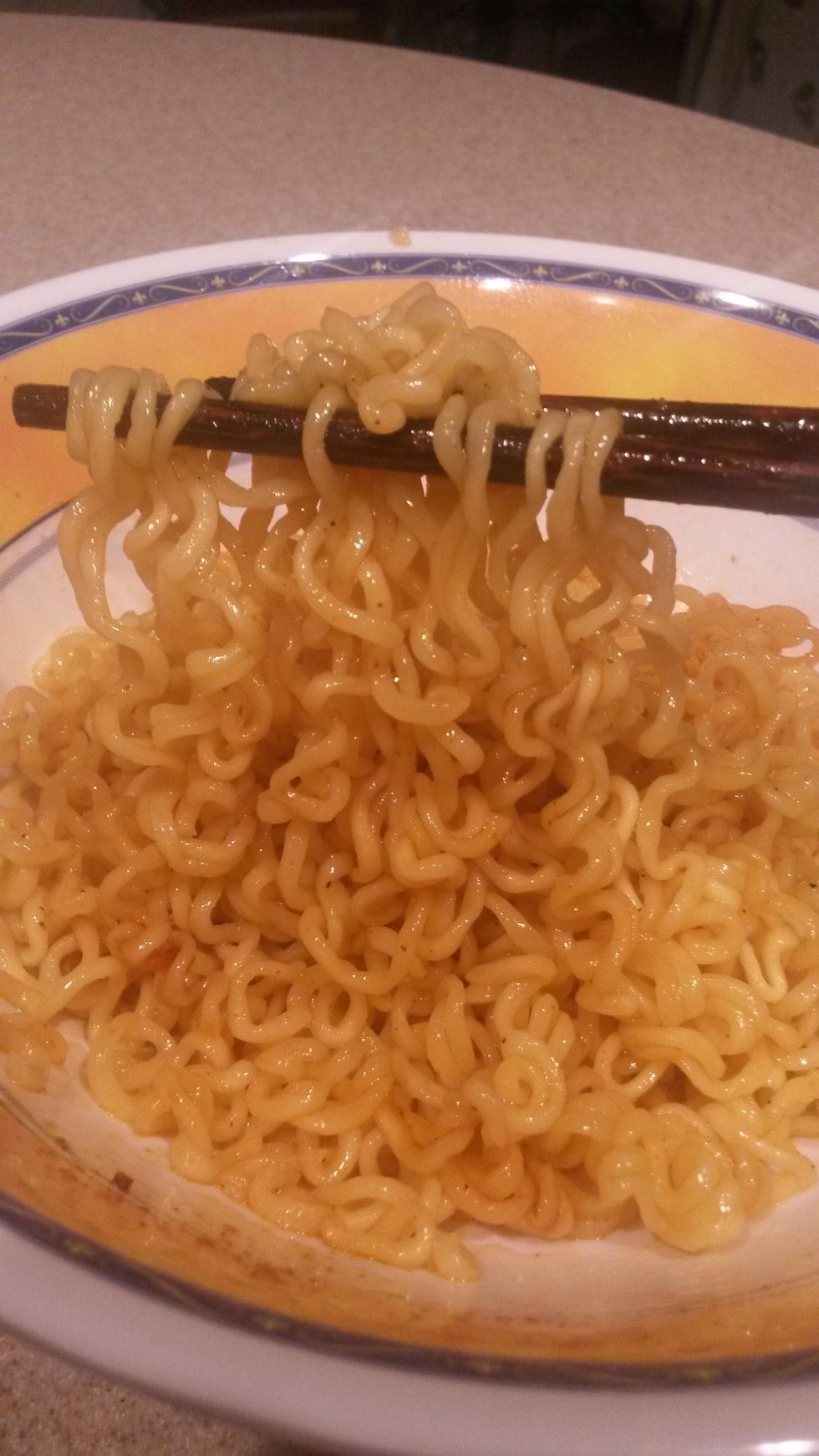 Mix all of the ingredients from Step 7 and move the noodles so that the flavors can blend and form the tastes around the noodles.
Enjoy!
3.0ml Oil
5.0ml Soy Sauce (Optional)
50.0ml Water
1.0 Pack of ramen noodles (with spices)
1.0 Pair of chopsticks, or fork
1.0 Bowel, large or medium.
1.0 Pan (used to hold water to boil), or teapot.
1.0 Filtering ladle