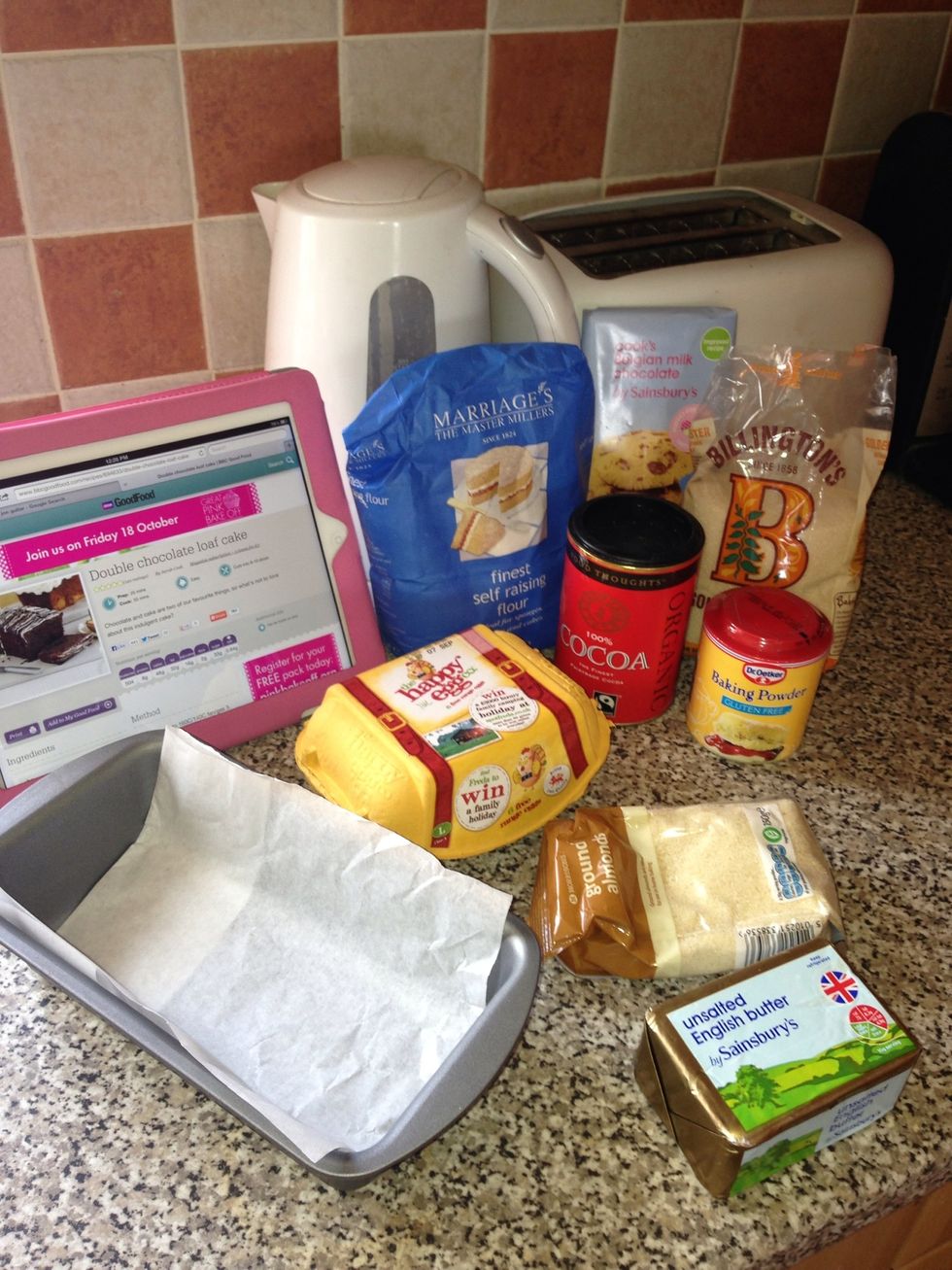 Hello, here's what you'll need. You'll also need an oven & electric whisk. You won't need the toaster or kettle.
Pre-heat the oven to 160°C/140°C fan/gas 3.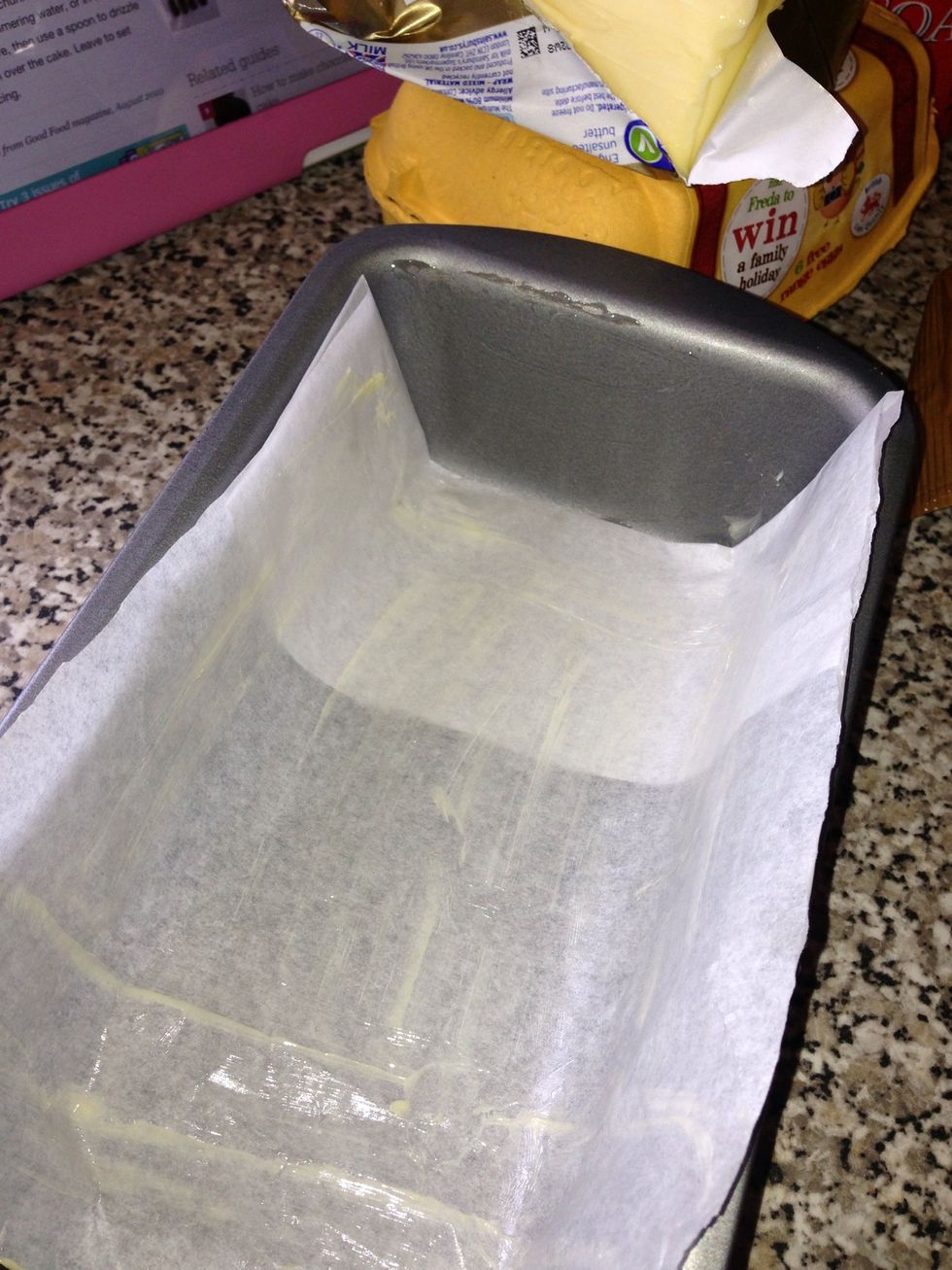 Grease & line your loaf tin. Britt said you probably won't need to do this, but I was just following the recipe. I'm not very daring.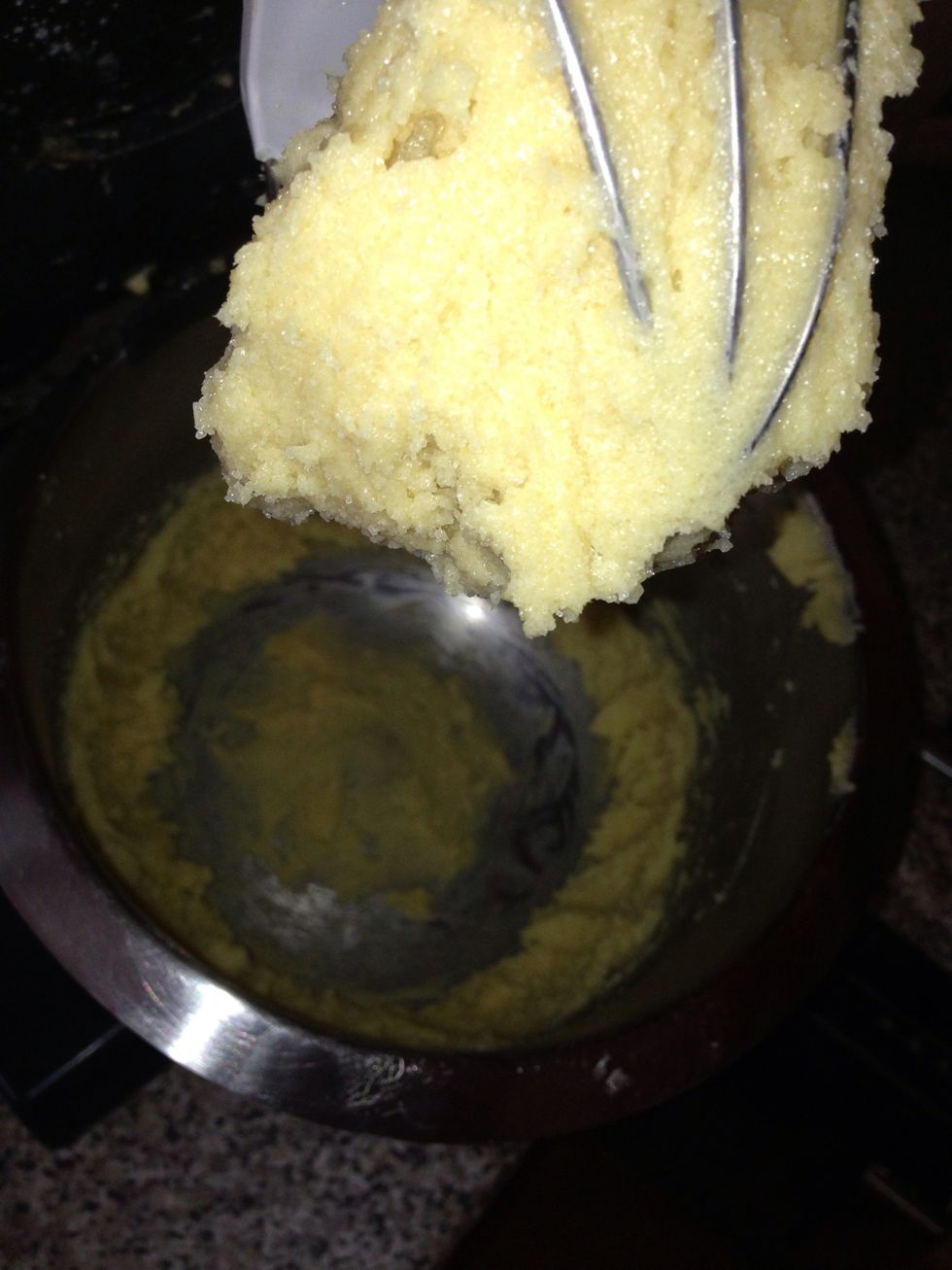 It should be fluffy and have the consistency of hard mashed potato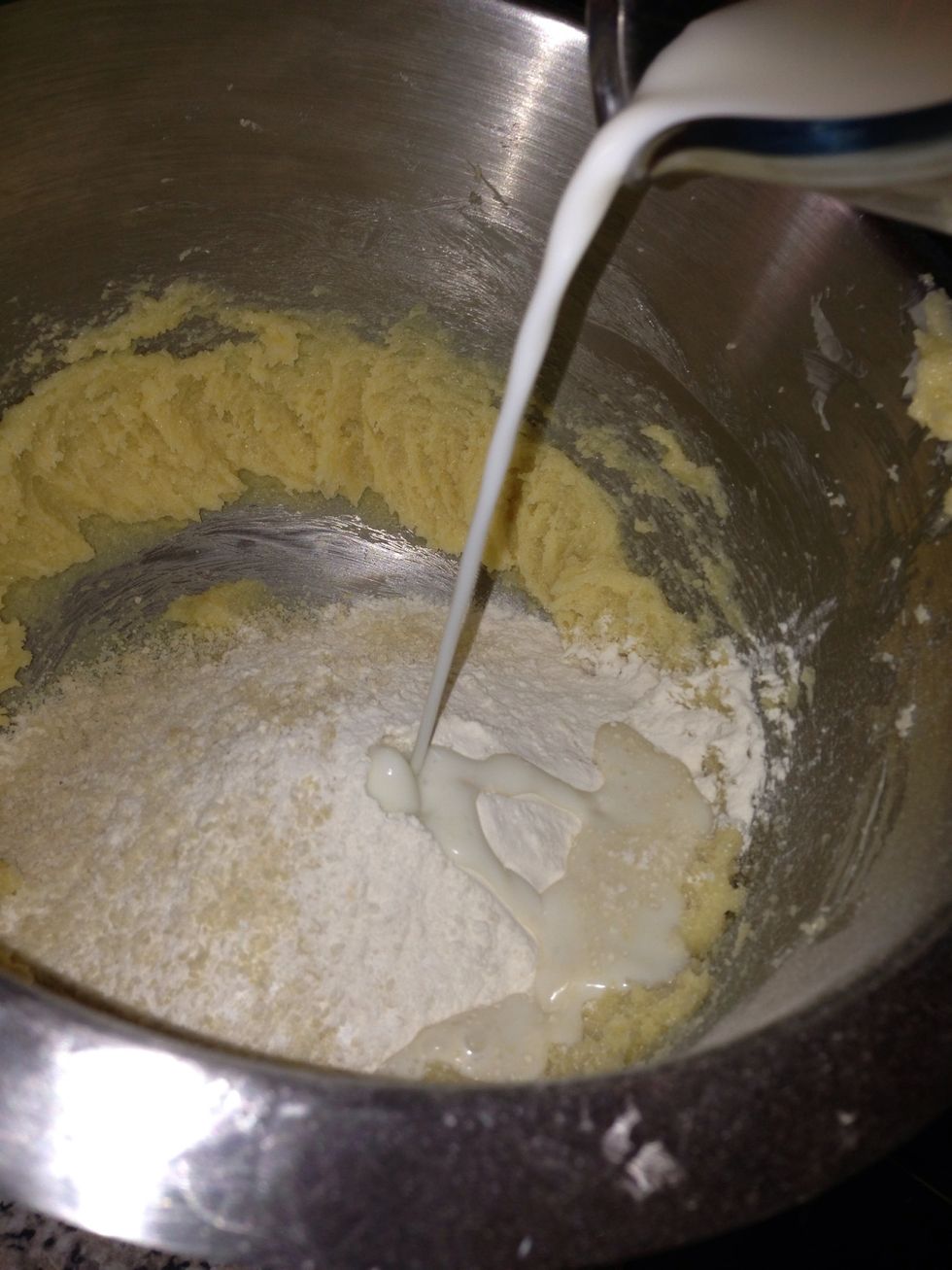 Now beat in the eggs, flour, almonds, baking powder and milk. These photos are REALLY hard to take.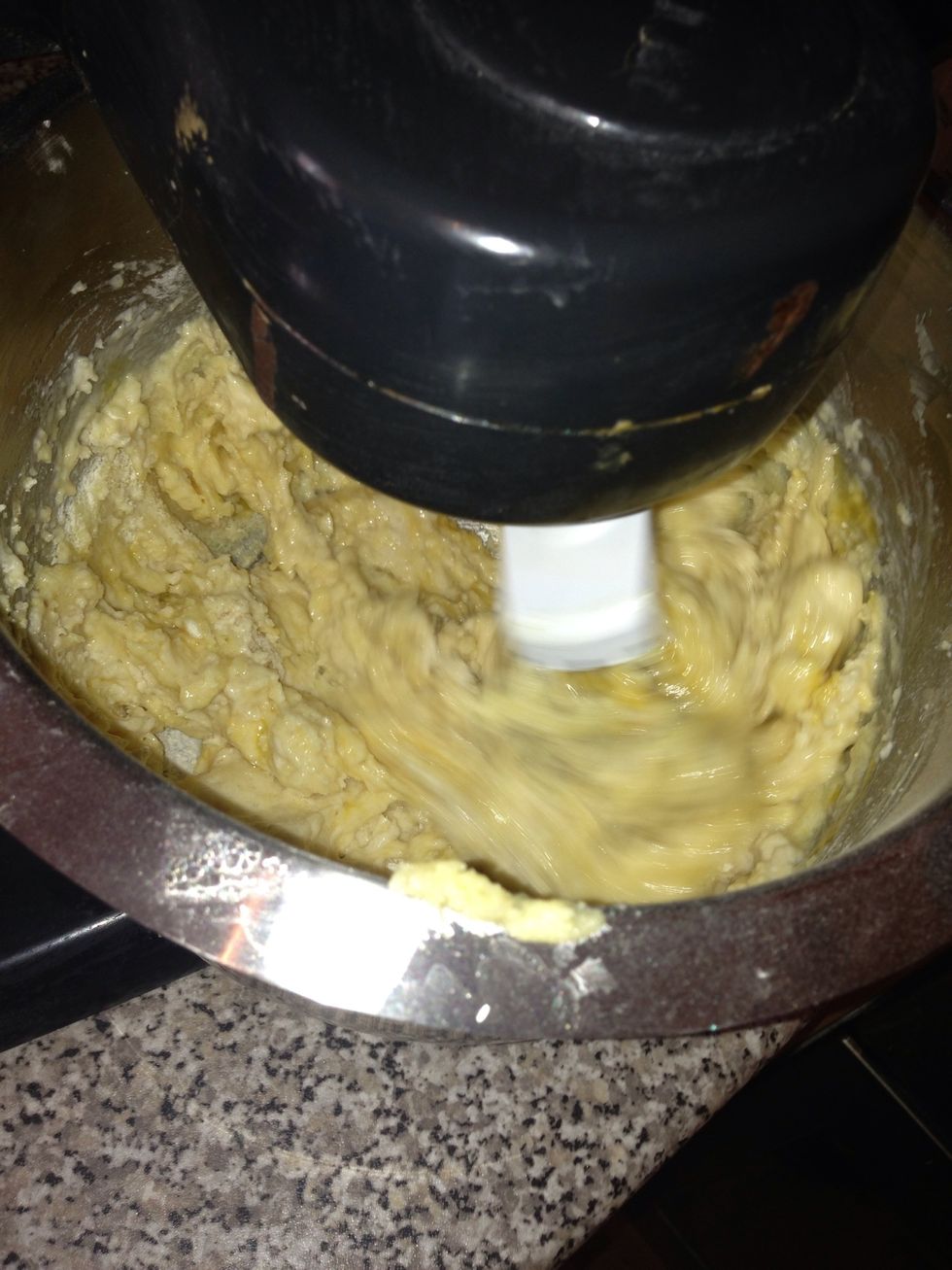 Look at it! Look at that batter. Oh yeah.
Whoops, totally forgot the cocoa powder. That needs to be blended in too.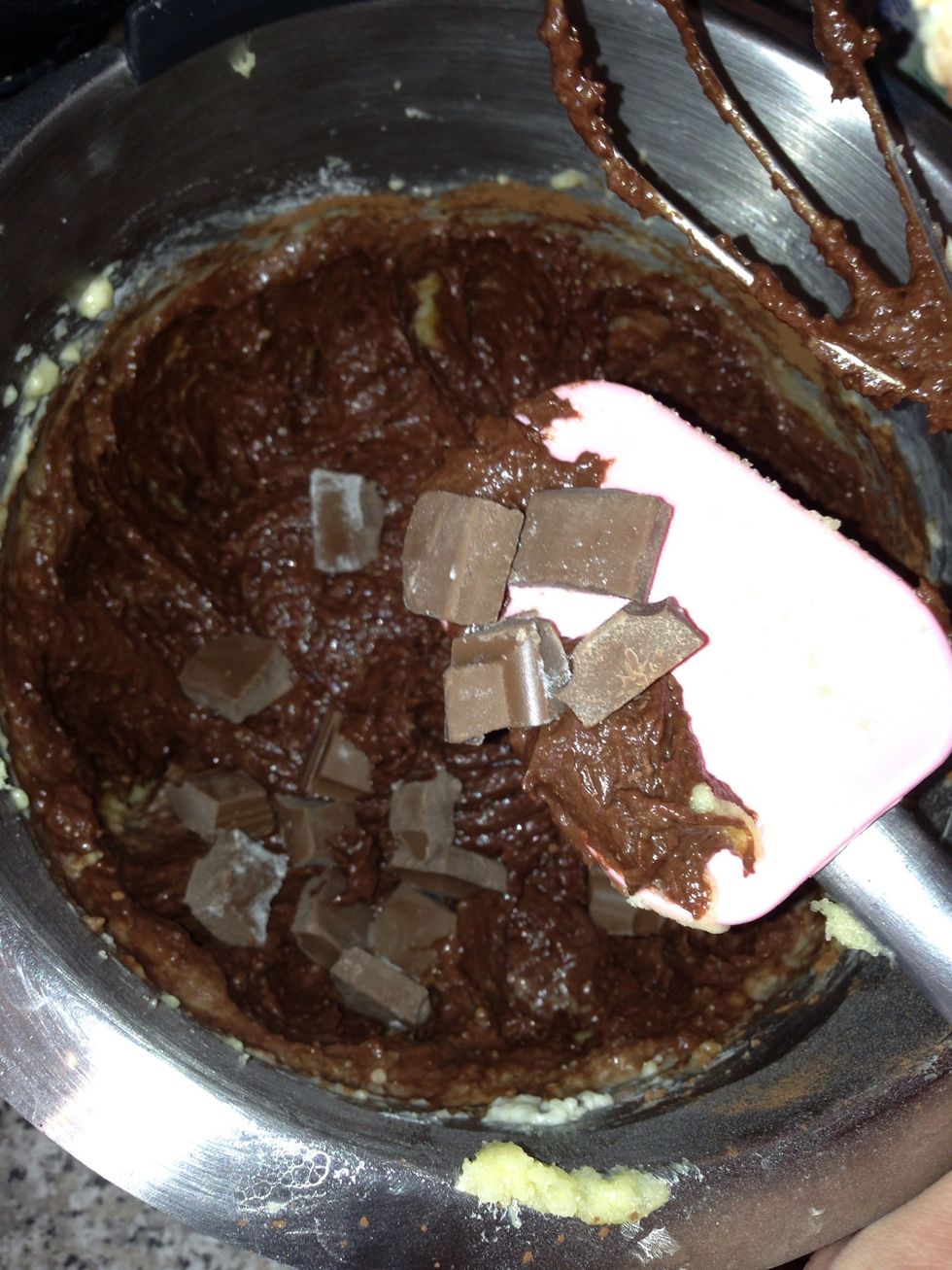 Now stir in your chocolate chips. Or broken up chocolate bar like what I've had to do.
Pour the batter into your loaf tin and pop it in the oven for 45-50 mins. Then do the washing up. No point in leaving the kitchen in a mess, is there?
This would be a good time to have a cup of tea. Well, lets face it, when isn't a good time to have a cup of tea?
Like I said, this recipe is from the BBC Good Food website, I thoroughly recommend you check it out. I also used Britt Whyatt's kitchen. Her blog and Snapguide is FULL of better recipes then mine.
Then take it out of the oven, let it cool (boring!), slice it up and...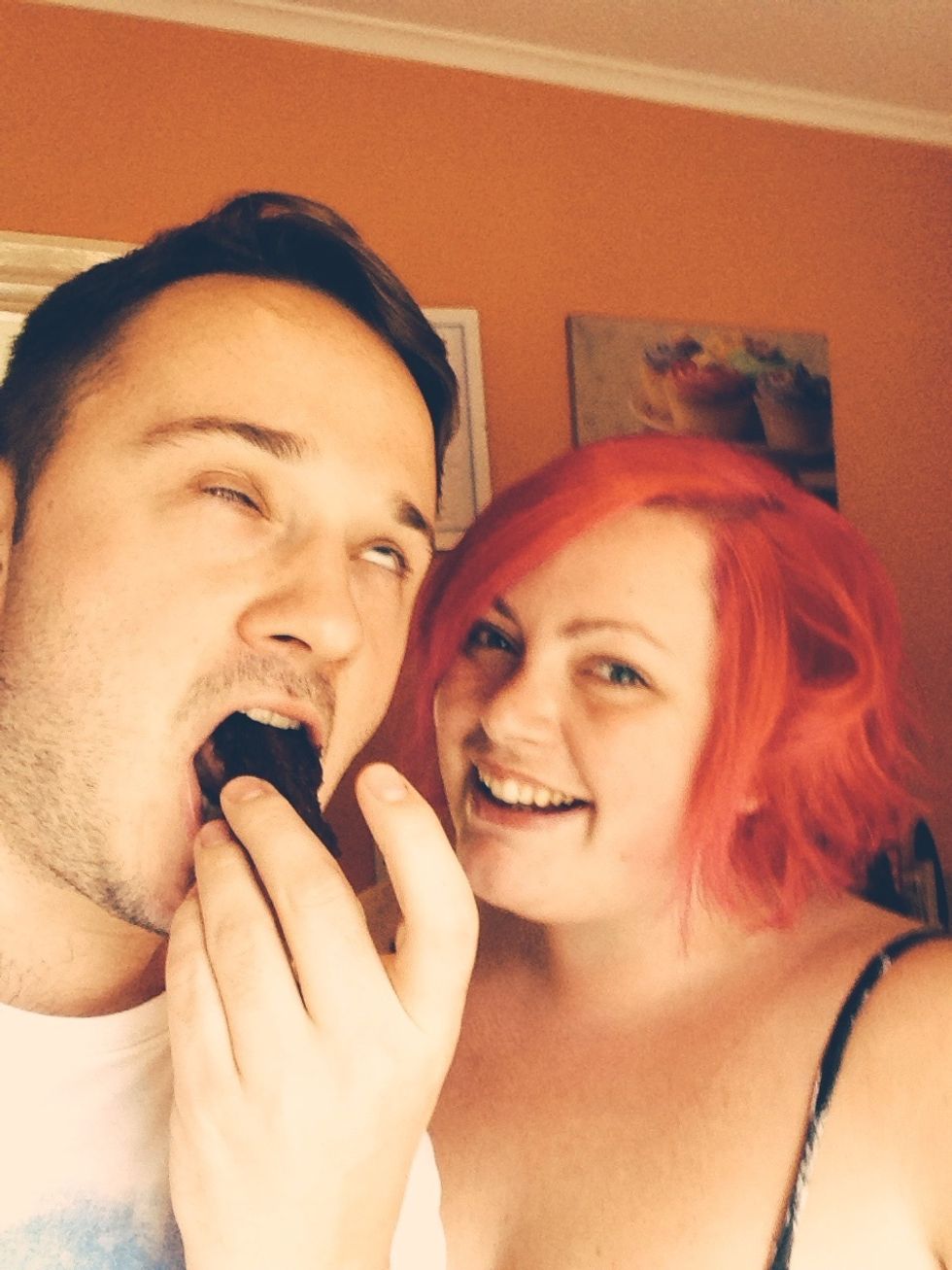 STUFF IT IN YOUR MOUTH. (Britt Whyatt is a real blogger)
175.0g Softened butter
175.0g Golden caster sugar
3.0 Eggs
140.0g Self-rising flour
85.0g Ground almonds
1/2tsp Baking powder
100.0ml Milk
4.0Tbsp Cocoa powder
50.0g Plain chocolate bar