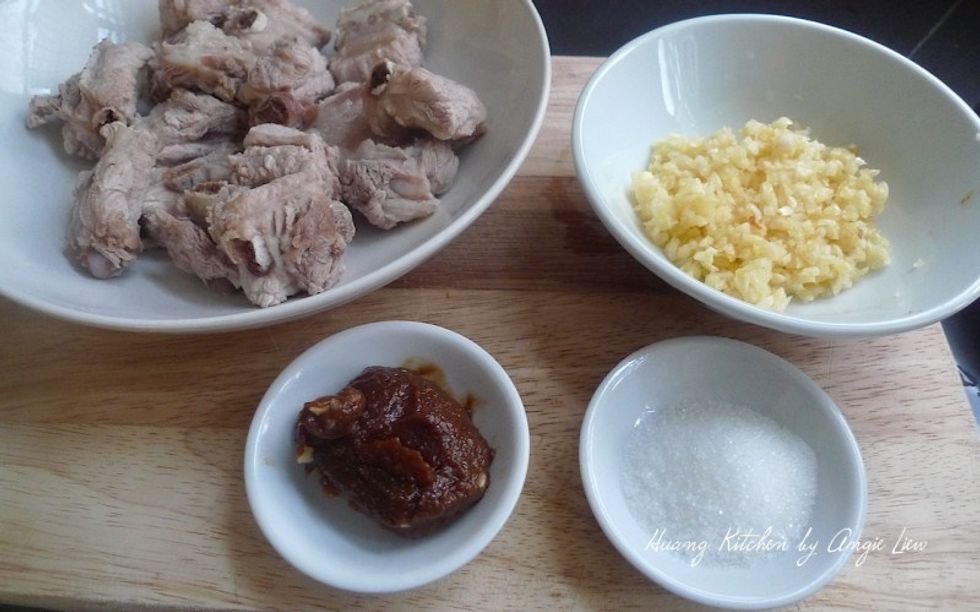 First cut pork ribs into bite size. Minced some garlic. Have ready the fermented bean paste and sugar.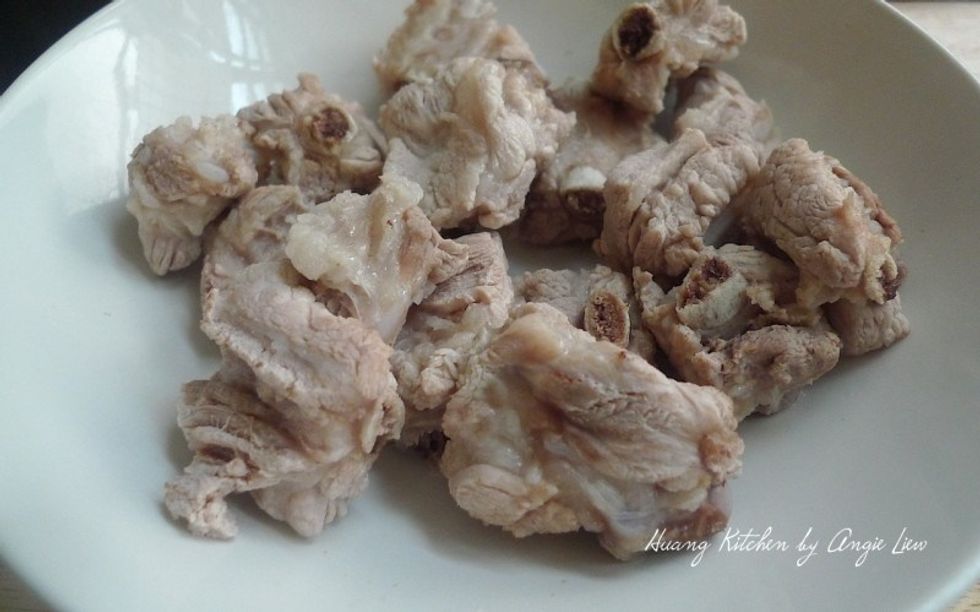 Boil water in wok or pan and blanch the pork ribs for a few minutes, just until there is no visible blood. Then set aside.
Place the chopped minced garlic, fermented bean paste and sugar into a bowl.
Mix the ingredients together.
Add the mixed ingredients to the blanched pork ribs in a large bowl.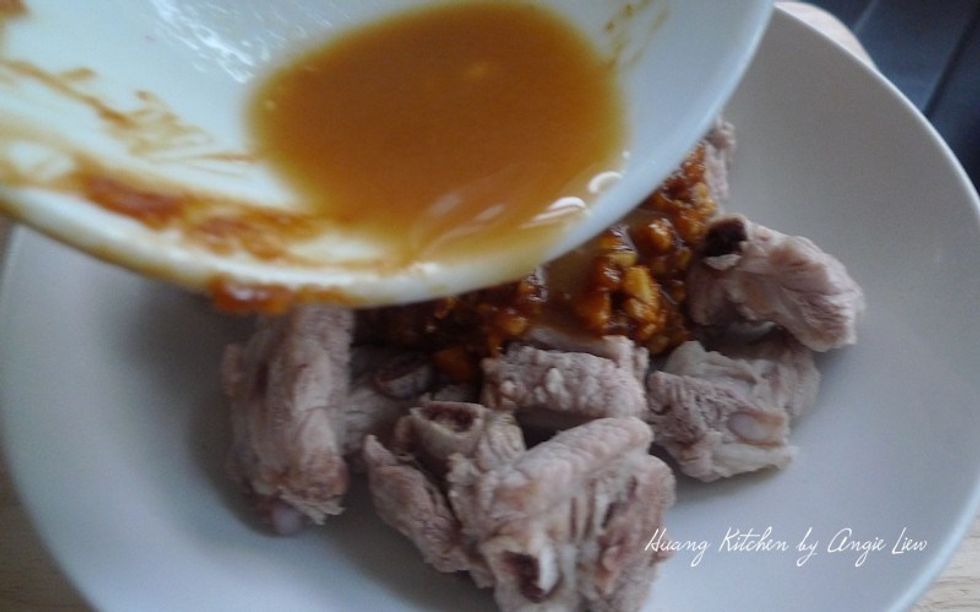 Add water (using the same bowl from the mixed marinade) and cornstarch (optional) to the marinated ribs and mix well.
Mix and massage until the pork ribs are well coated.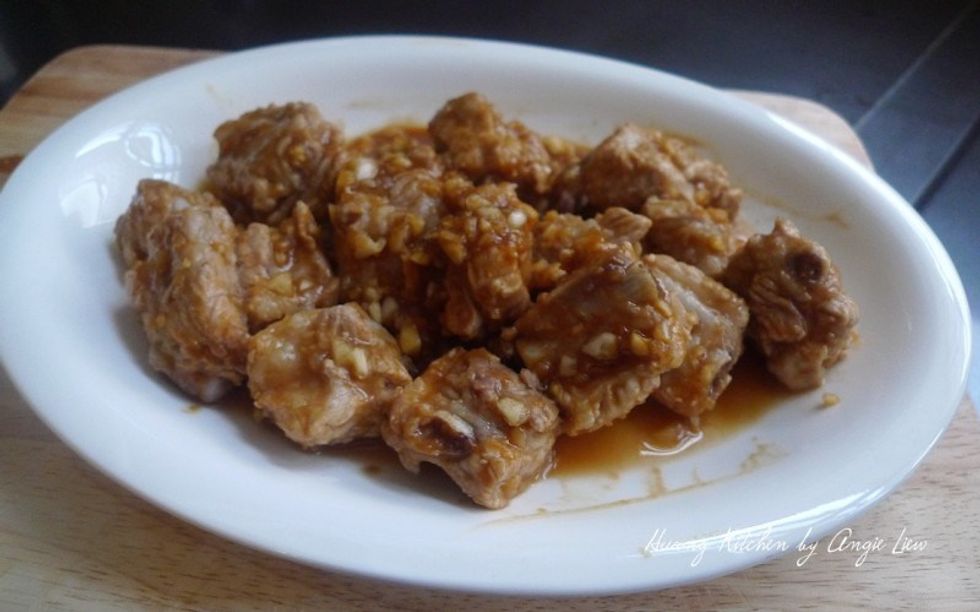 Place the pork ribs on a heatproof plate. Cover and leave to marinade refrigerated for at least 30 minutes.
Bring some water to a simmer in a wok with a steaming rack set at bottom and place the plate of pork ribs into the steamer. Cover and steam for about 10 minutes, or until the ribs are cooked through.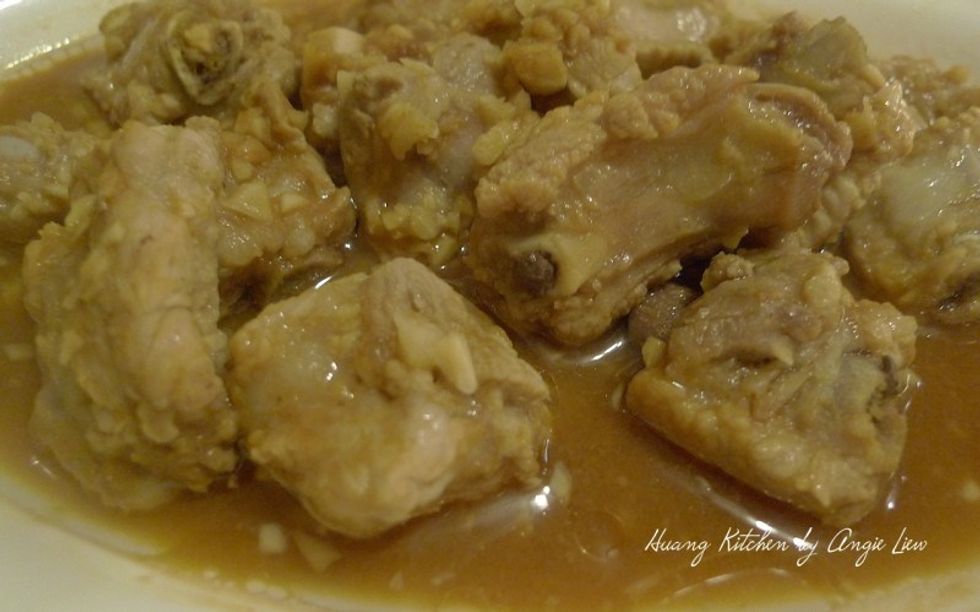 Check for doneness by piercing a piece of pork with a chopstick. And we're done!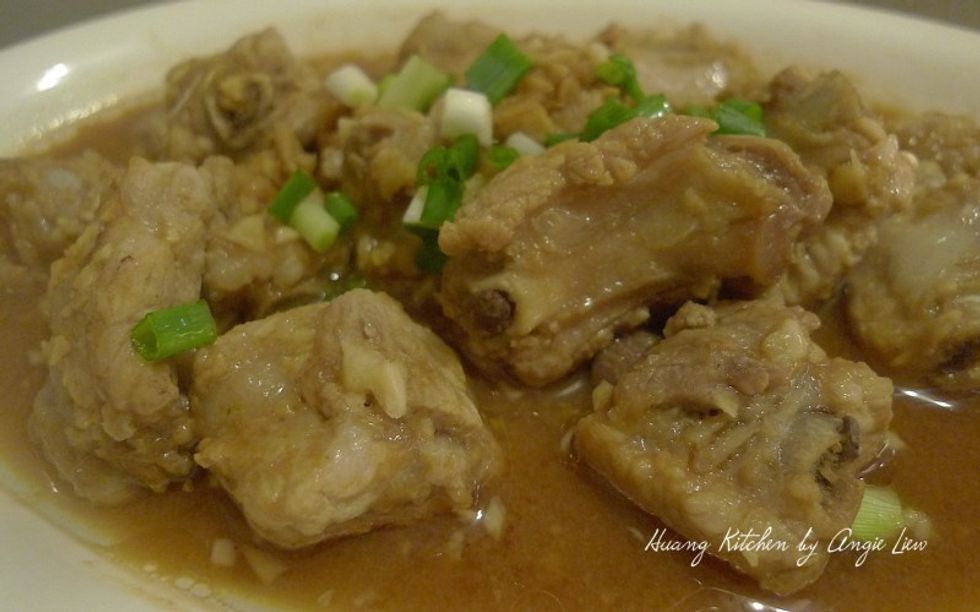 Garnish with chopped spring onions and serve hot with steamed rice.
300.0g Pork Ribs, cut into bite size
1.0Tbsp Garlic, minced
1.0Tbsp Fermented Bean paste
1.0tsp Sugar
1.0Tbsp Water
1.0tsp Cornstarch, optional
Huang Kitchen
For more step-by-step recipes and cooking tips, visit my website at \nhttp://www.huangkitchen.com