Cut three scallions into pieces.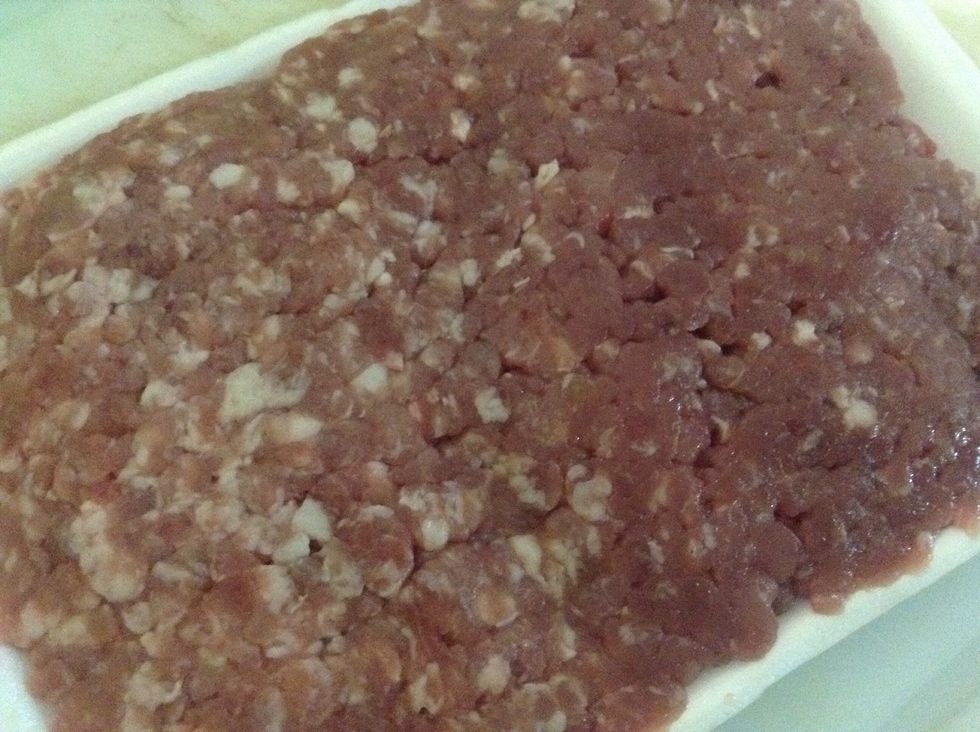 Add a cup of grinded pork beef.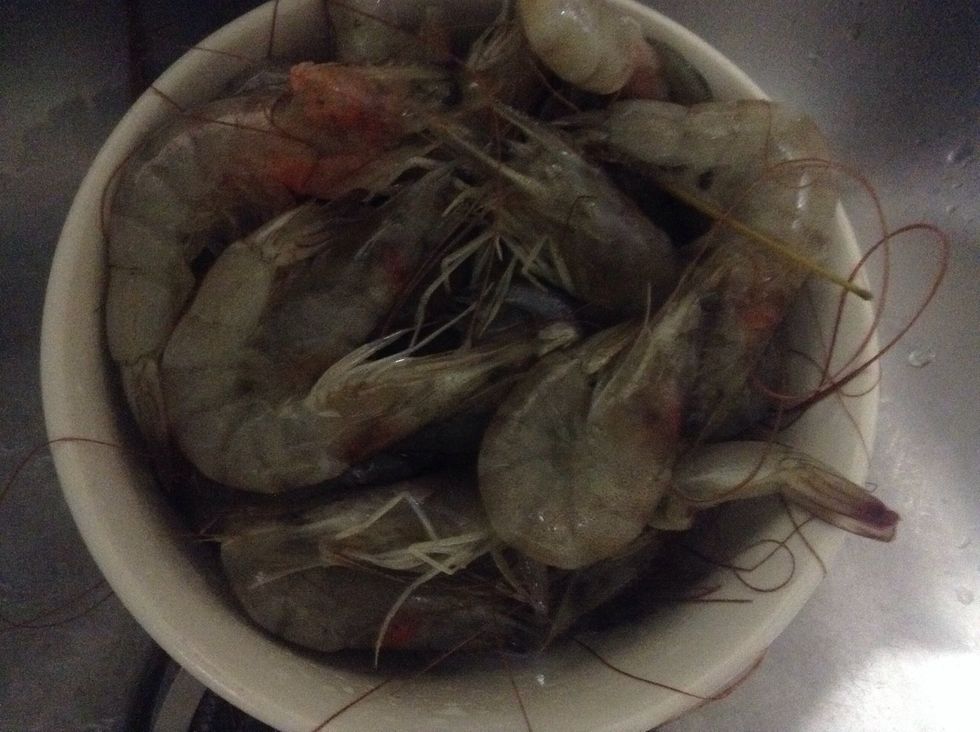 Peel and clean the shrimps.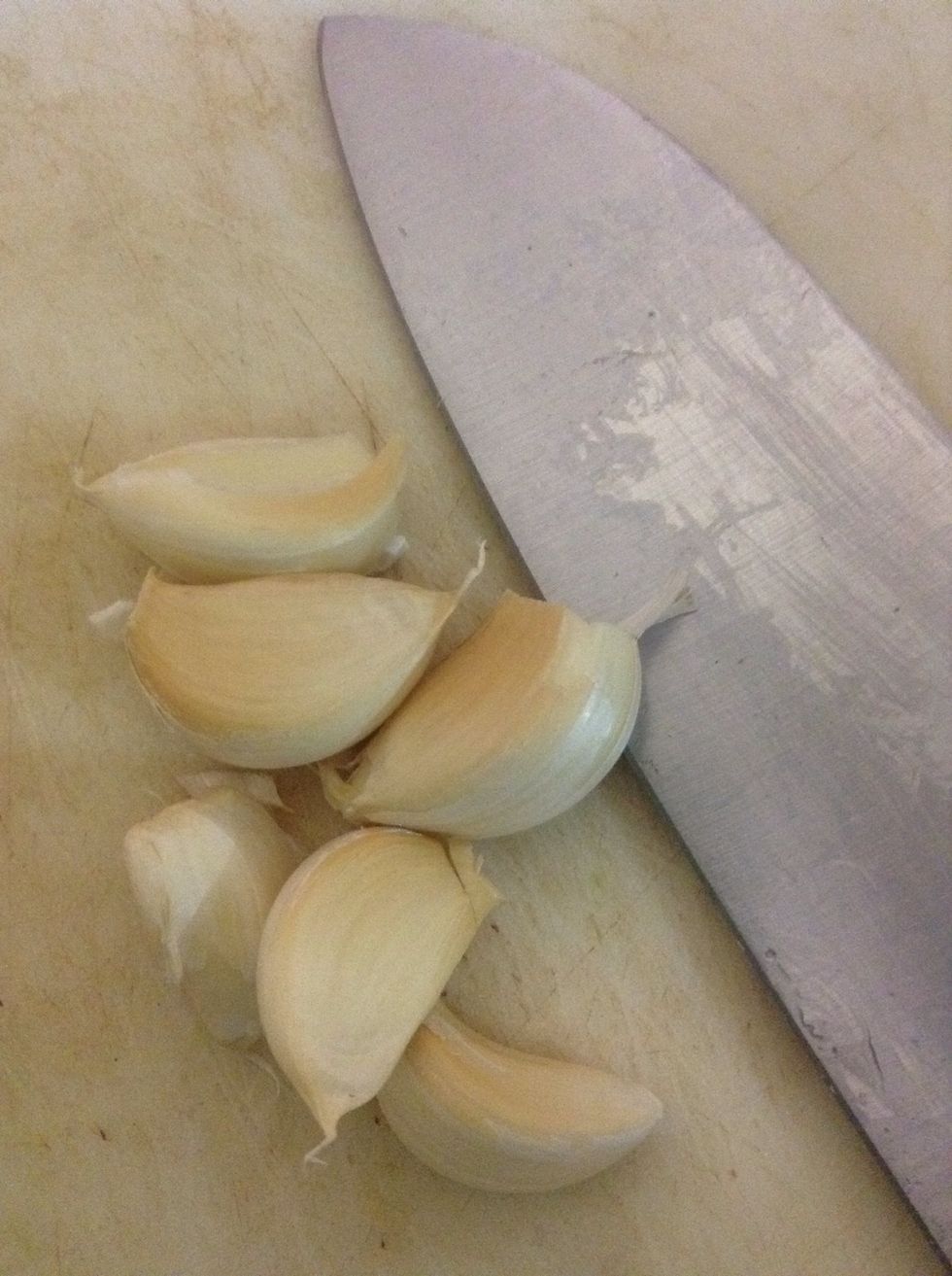 Add some garlic.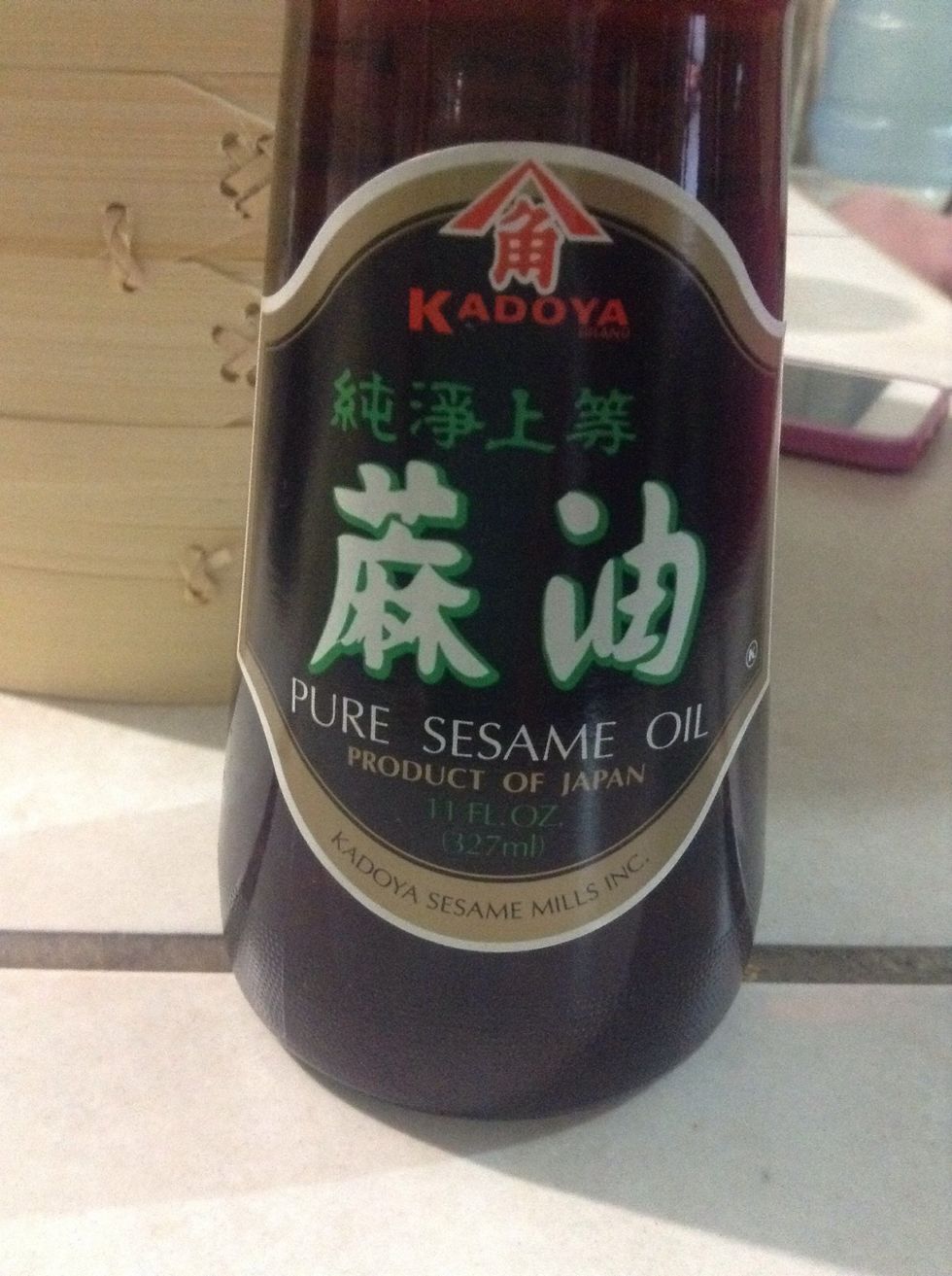 Mix the sesame oil and the soy sauce.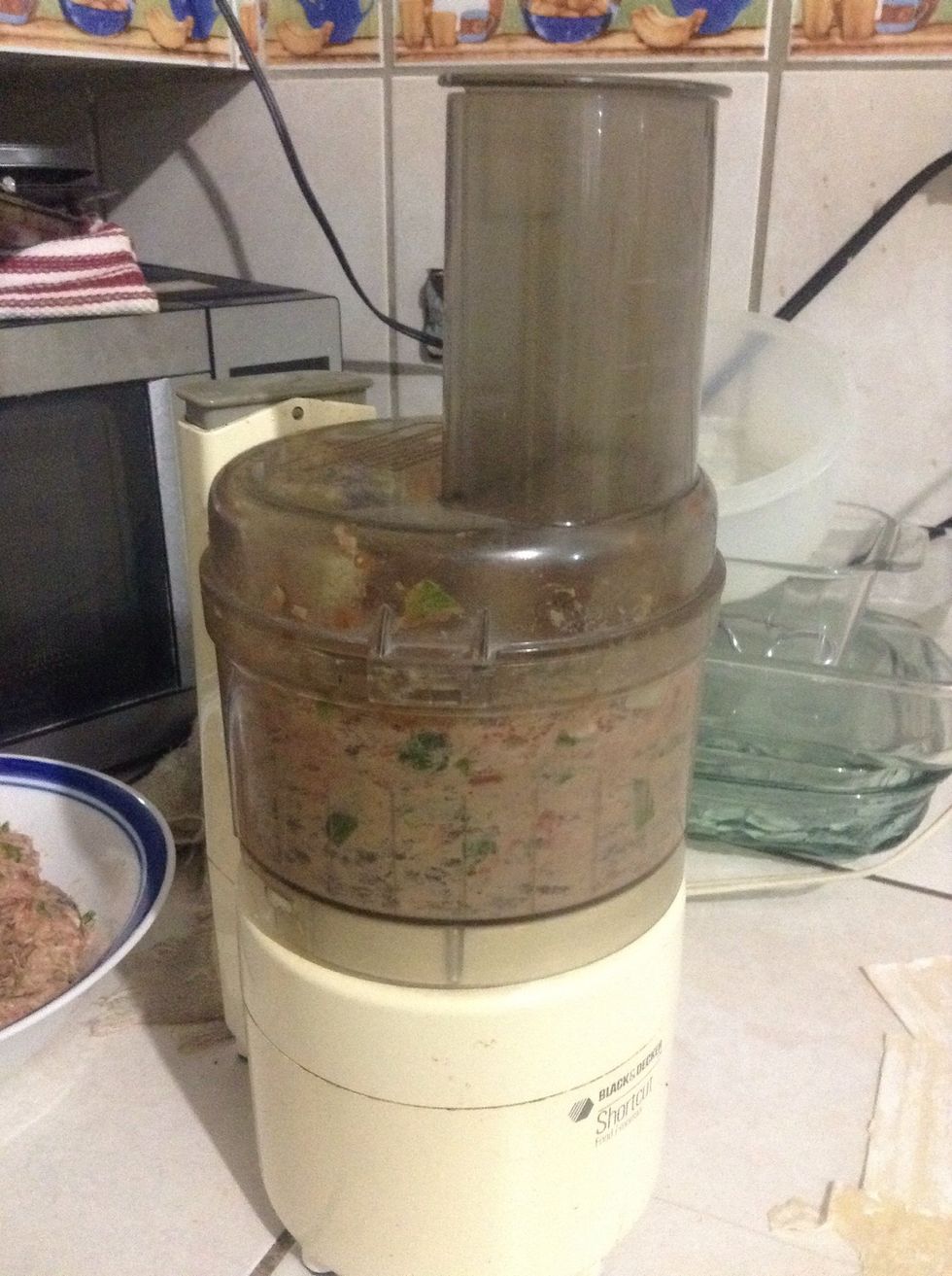 Put all the ingredients into the food processor. You can add a teaspoon of cornstarch to the mixture.
This is how the filling looks afterwards. You can leave it a bit chunkier if you want to.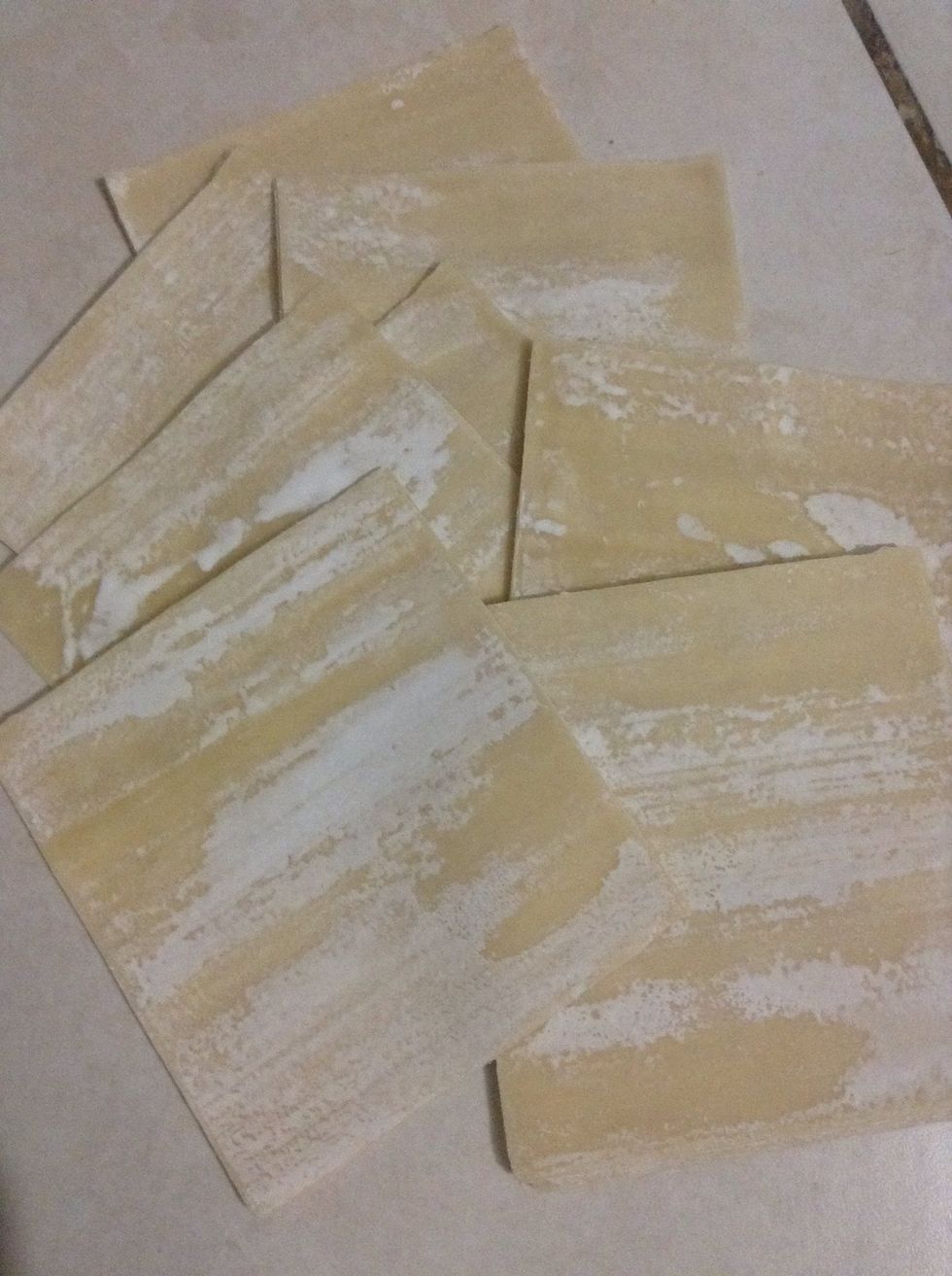 I'm using pre-made dim sum wrappers. I've bought them at a local asían product market.
Place a spoonful of mixture in the centre of each wrapper. Fold the wrappers in order to create a semi-circle And press the edges with damp fingers to avoid the mess.
This is a medium bamboo steamer. I recommend you only fill up to 2/3 of the steamer. Put a small piece of wax paper under the dim sum before steaming it.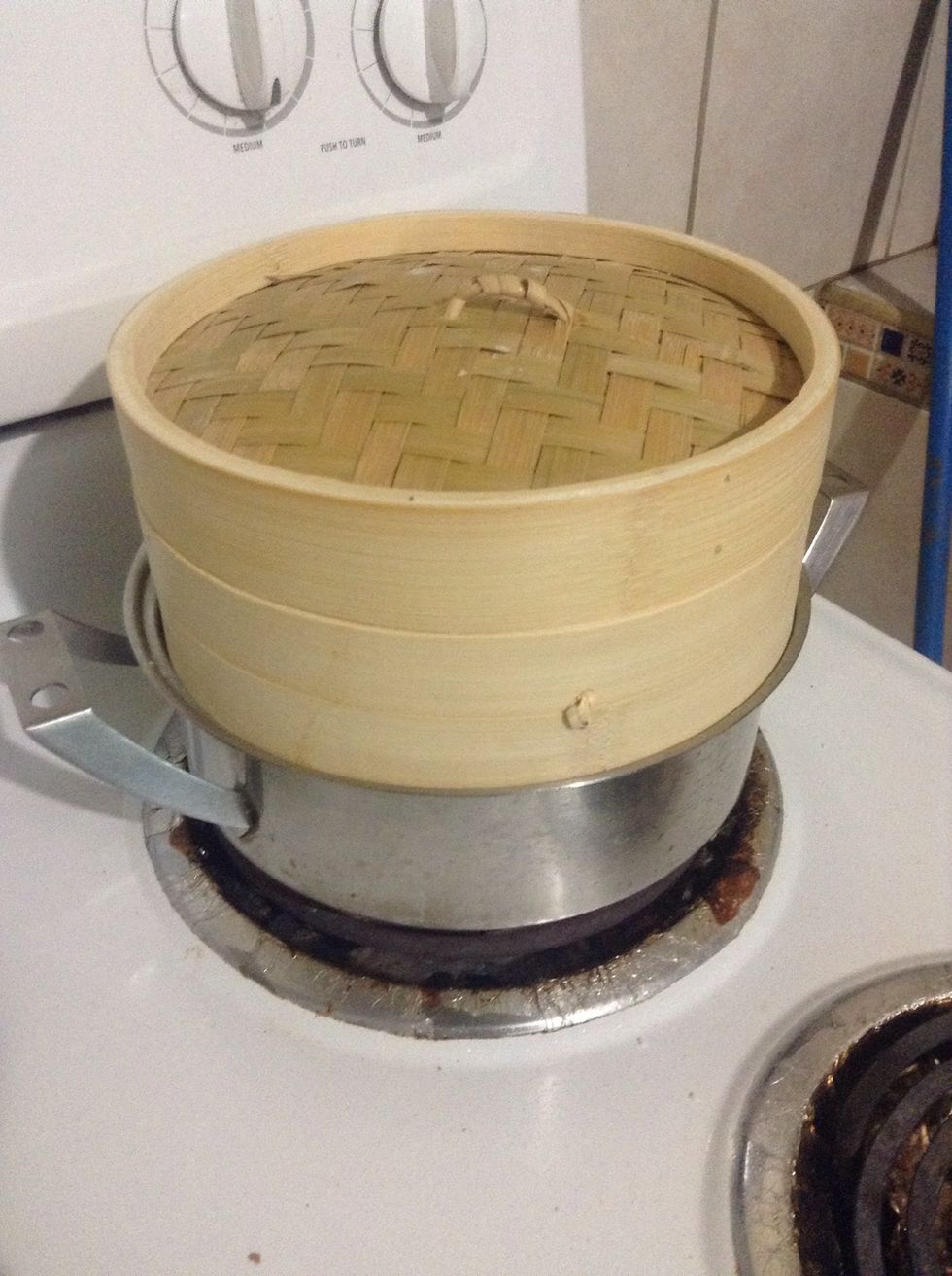 Ready to cook! The pot below is with steaming water. Remember not to let the water touch the steamer. Steam it up to 7-10 minutes or until the mixture is completely cooked.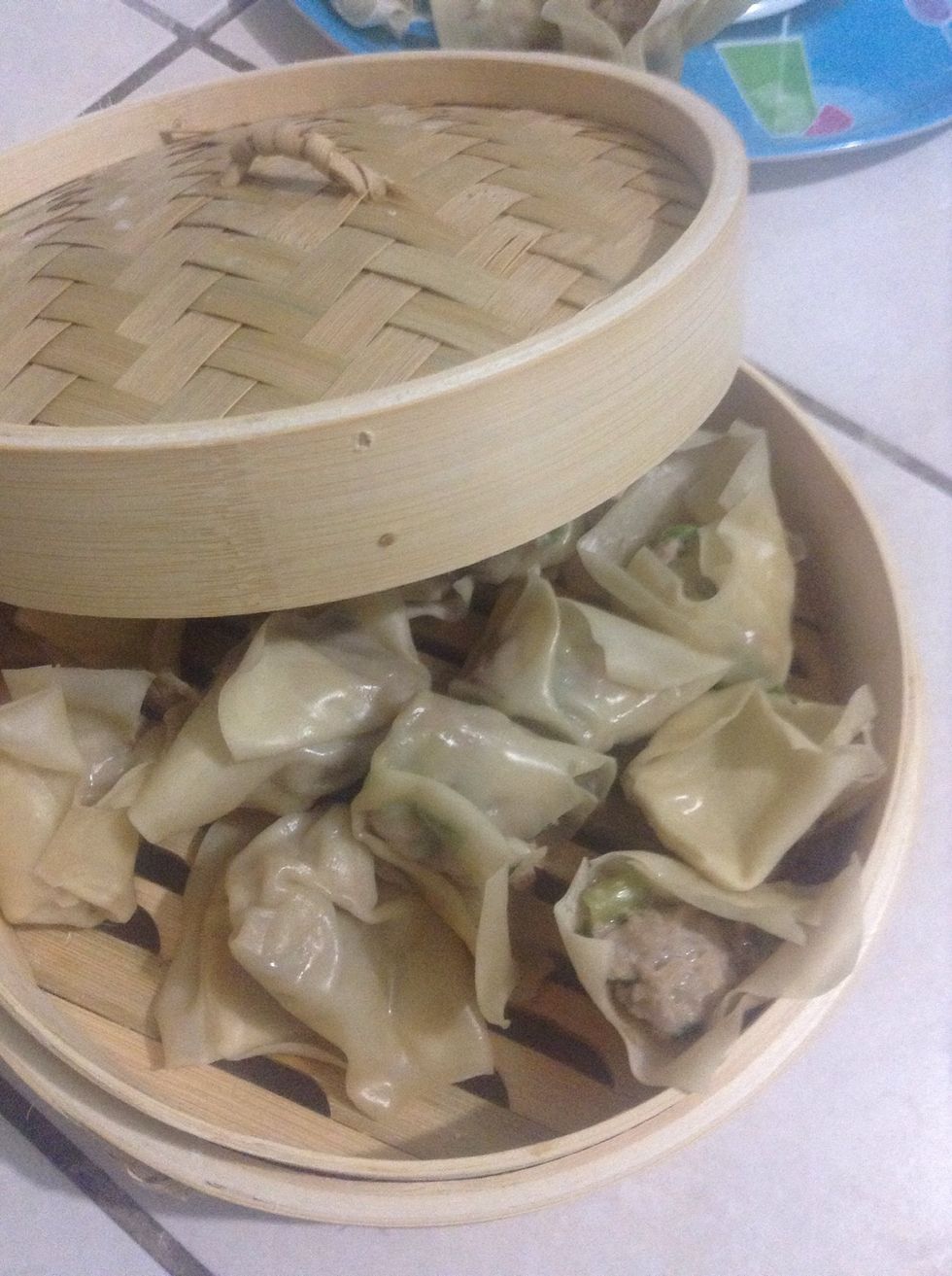 Not super perfect, but they tasted delicious,. Actually it was my first time cooking dim sum.
Now, serve as you wish. You can add any sauce you like. In this case I just mixed teriyake sauce, water, pepper and sesame oil.
1/2c Shrimps
1.0c Pork beef
2.0 Scallions
1.0Tbsp Sesame oil
2.0Tbsp Soy sauce
1.0tsp Cornstarch
Bamboo steamer
Food processor