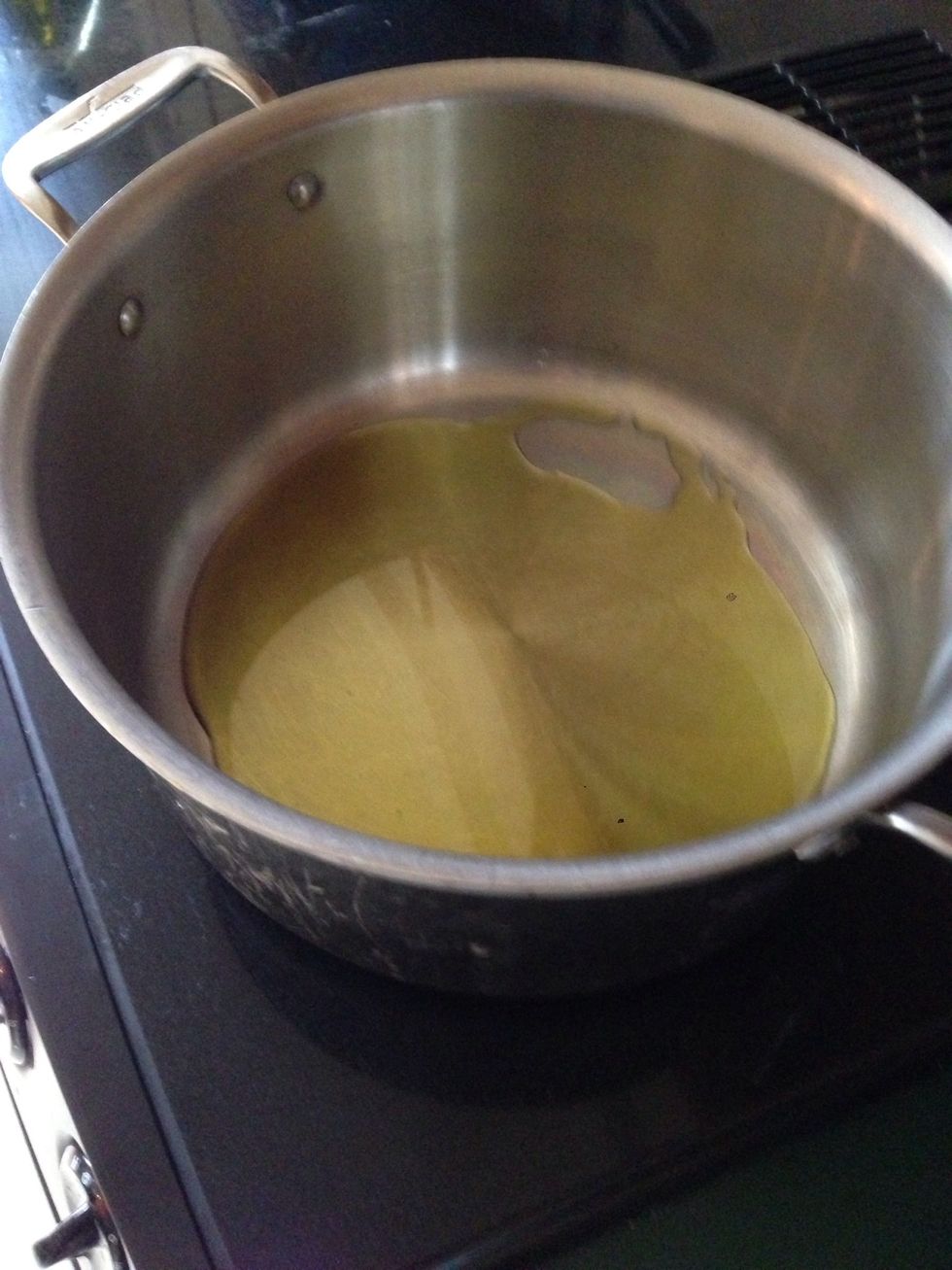 Heat olive oil in a deep pan, med high heat
Dice one sweet onion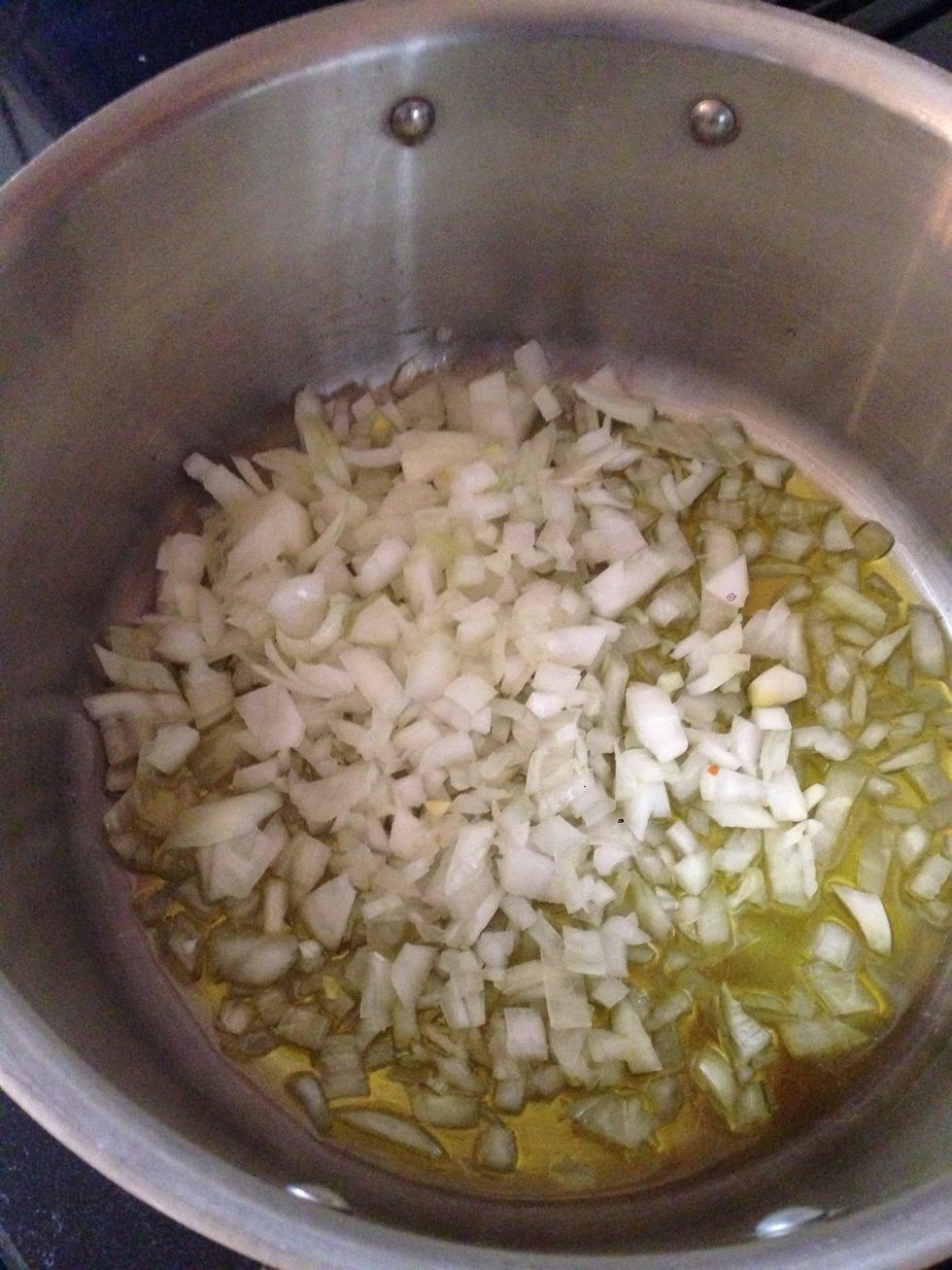 Add onion to heated oil, cook for 10 - 15 minutes. The goal is to soften the onions but not turn them brown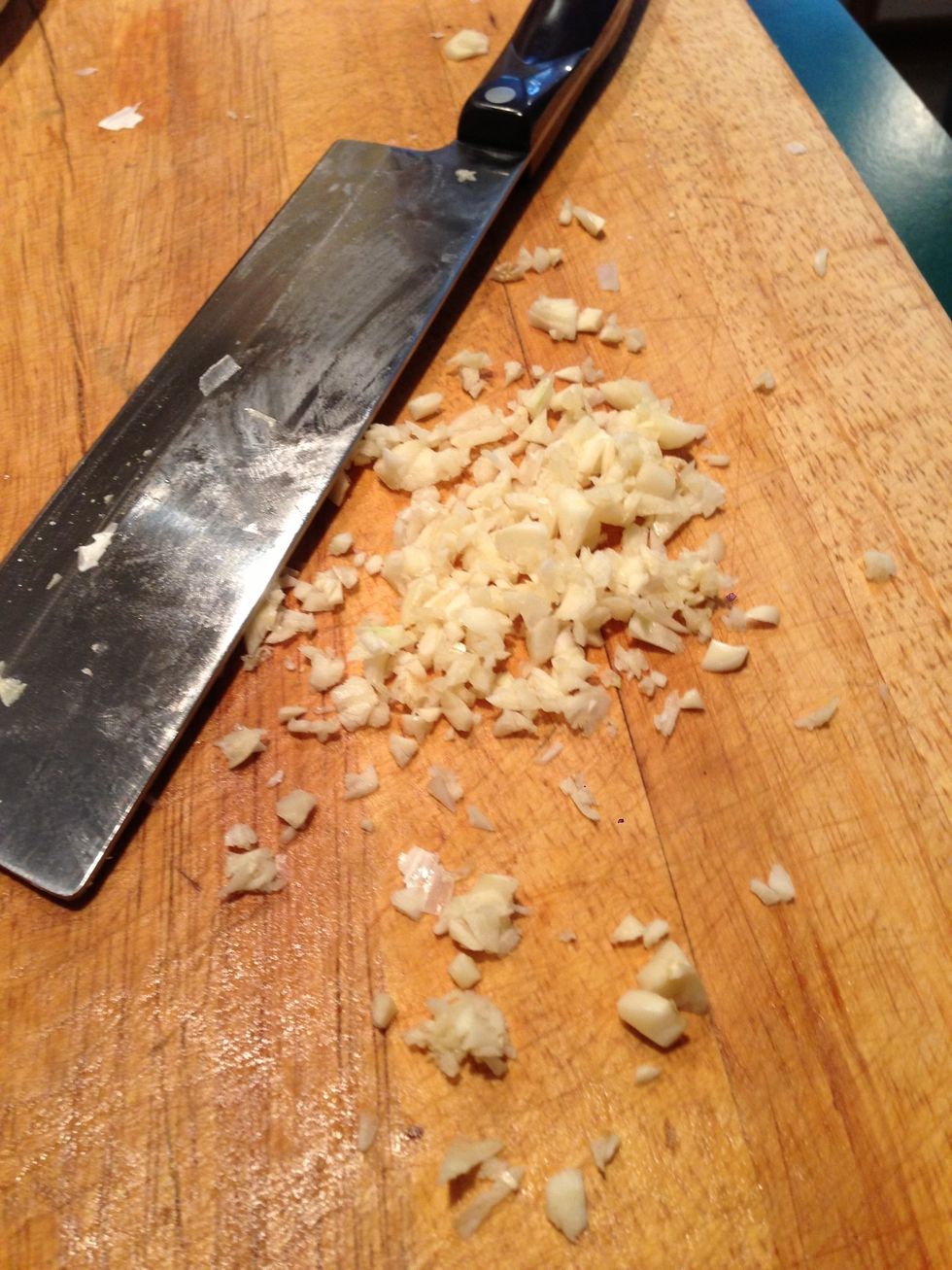 Dice 7 garlic cloves
Opening the tomatoes while we wait for the onions to cook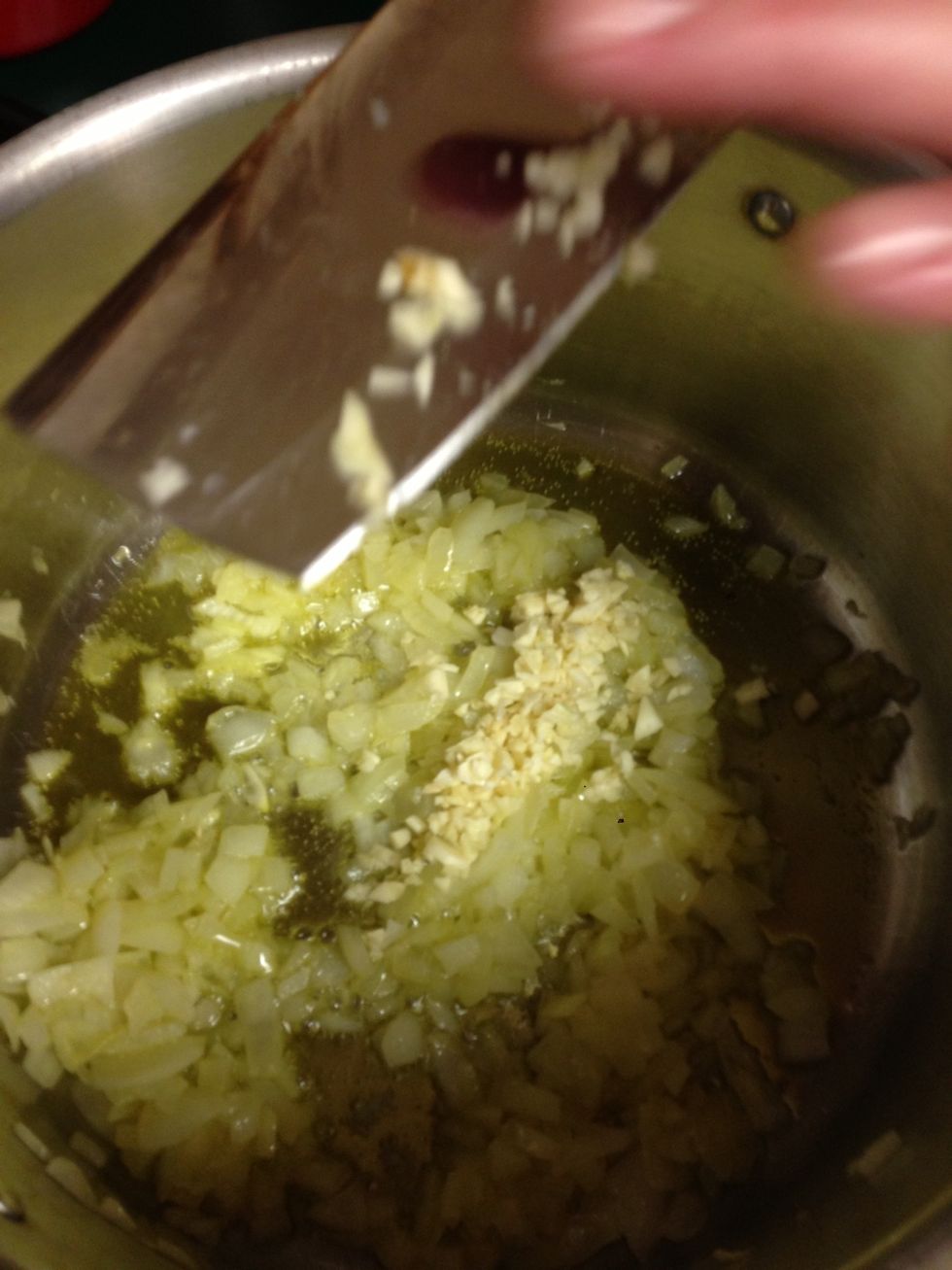 15 minutes, the onions are turning opaque. Time to add diced garlic. Butter also cuts the acidity of the onions.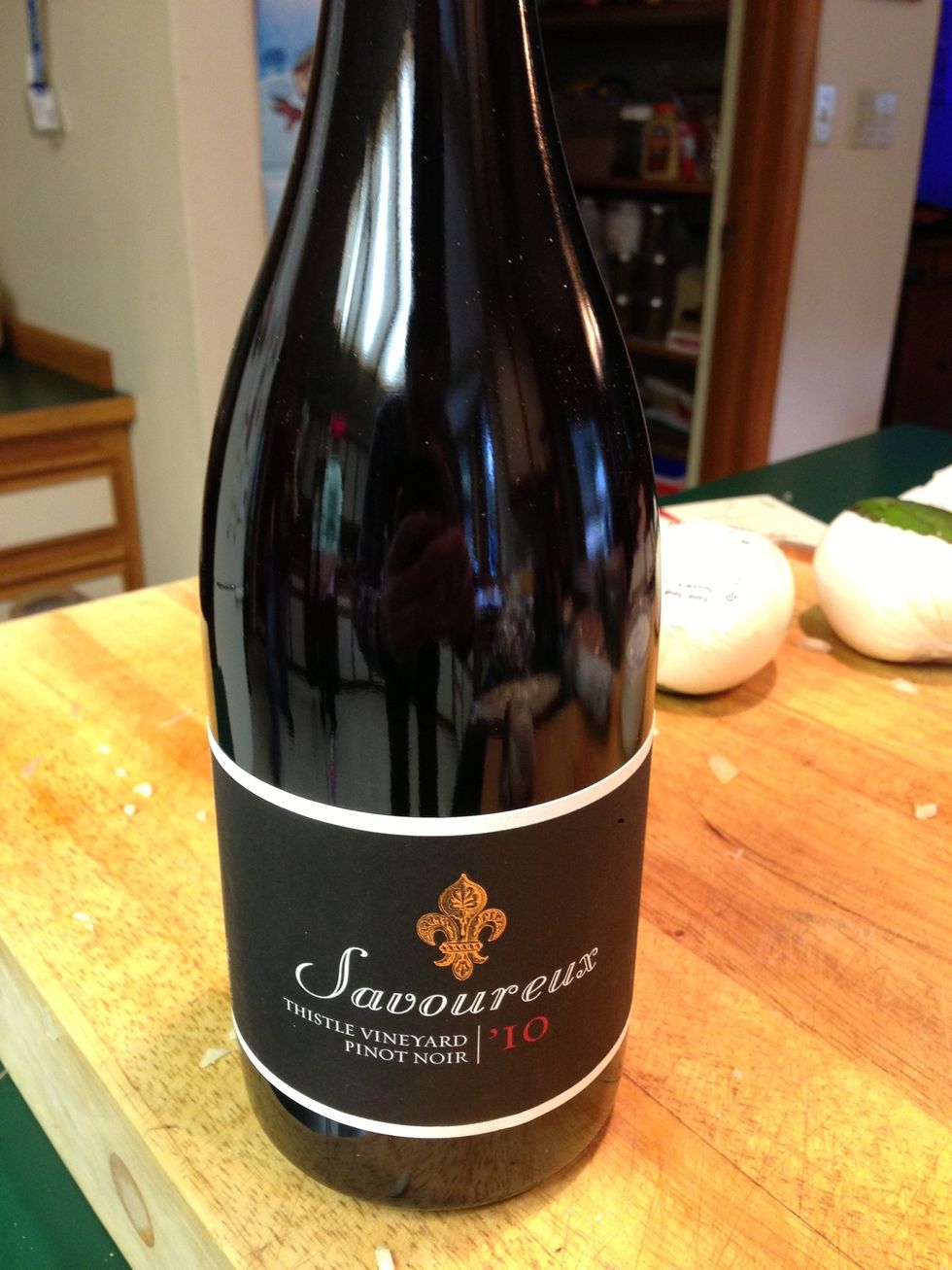 Open a bottle of red wine. We are using Pinot noir
Add tomatoes. For these whole tomatoes, pop them by hand.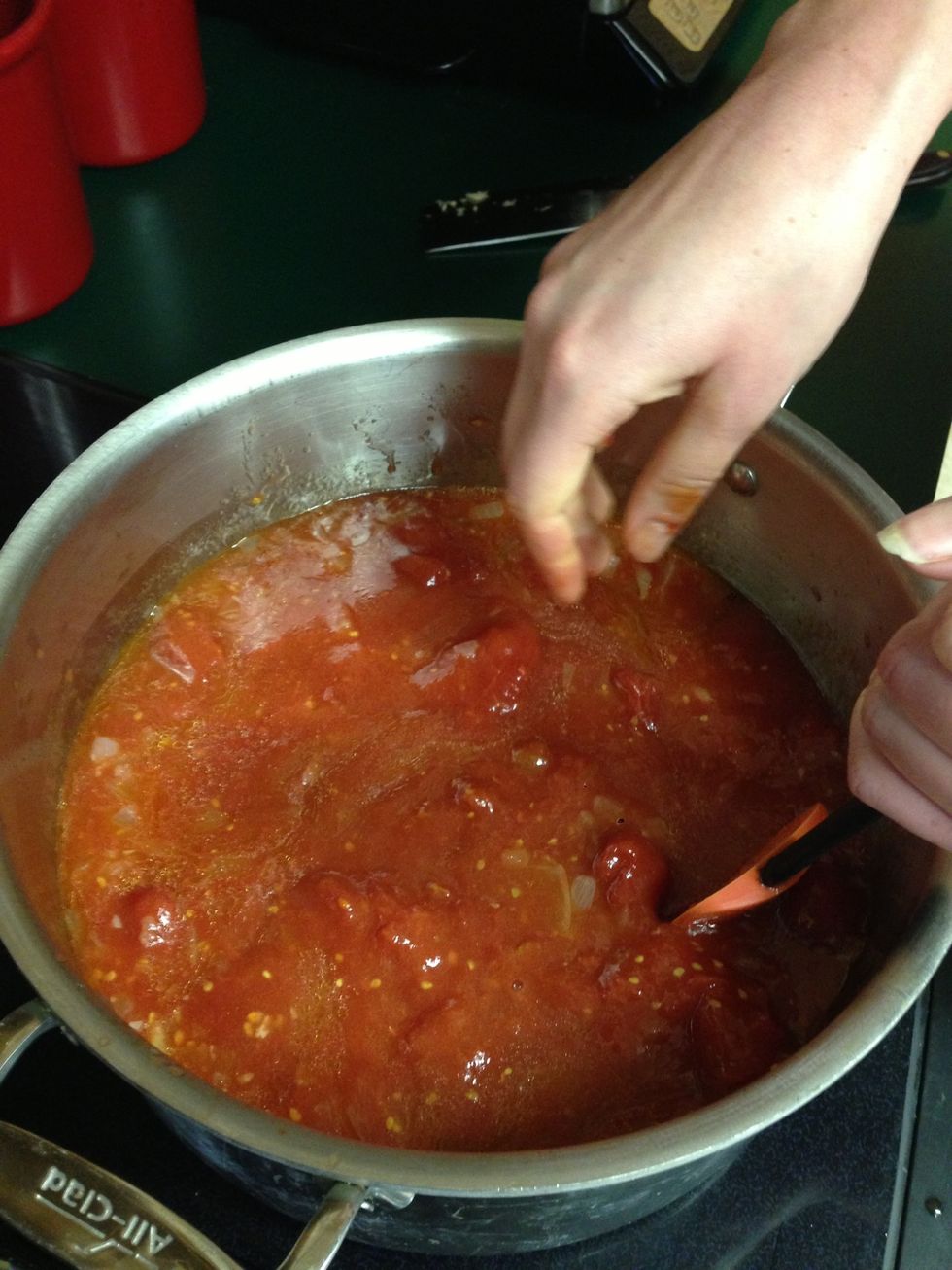 Add the rest of the crushed tomatoes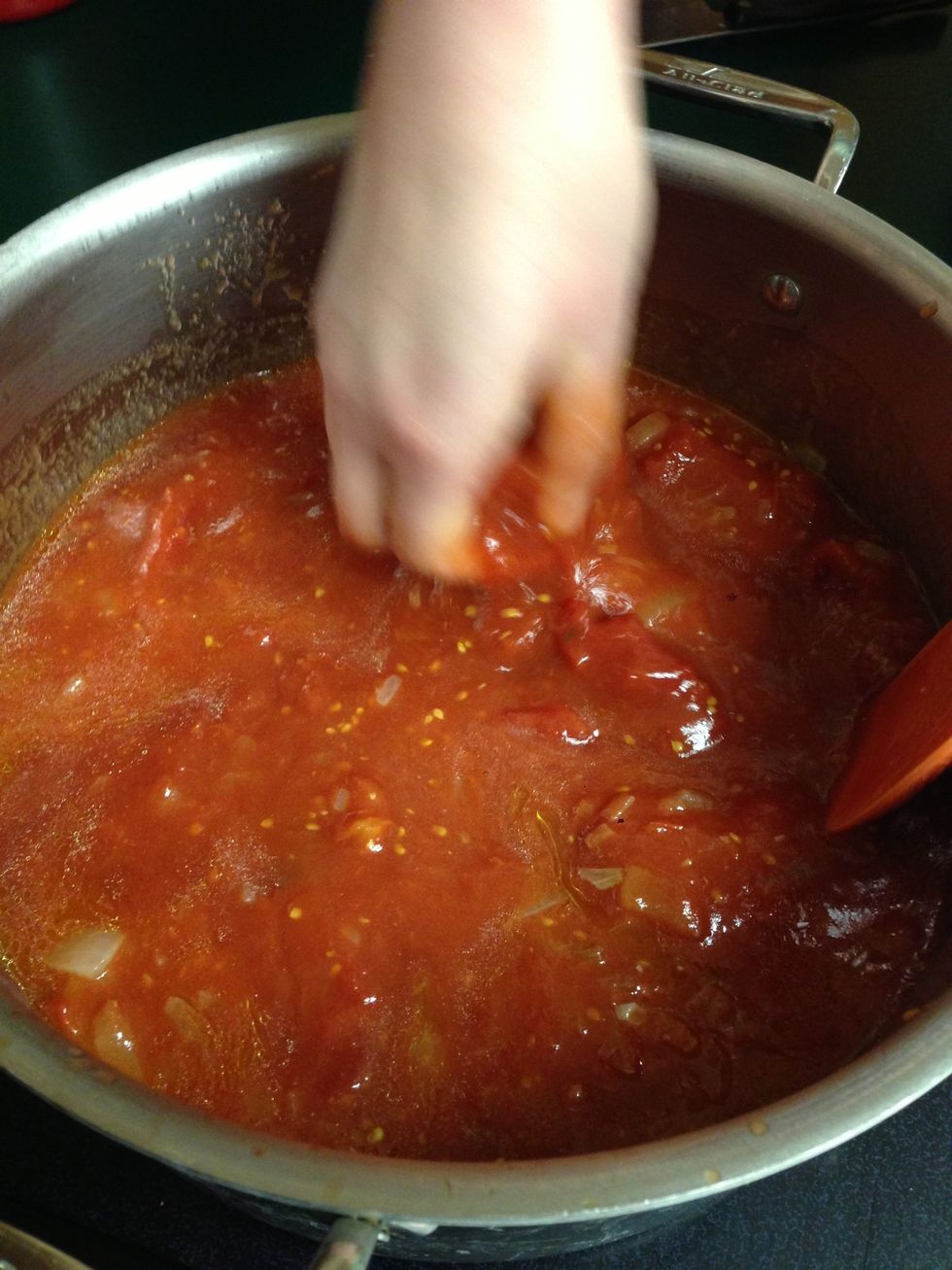 Added 1/2 cup red wine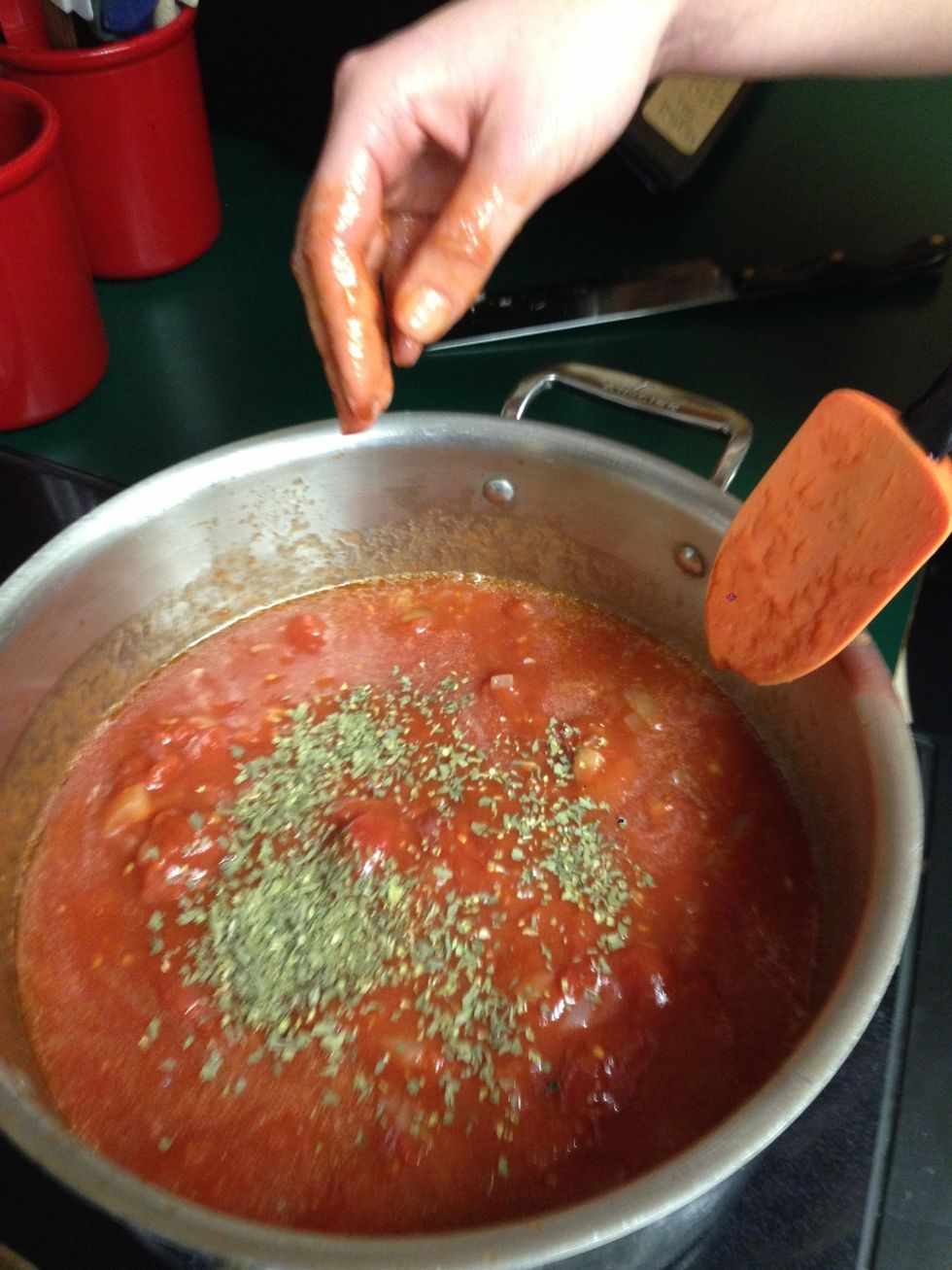 Added a sprinkle of penzeys pasta sprinkle (about 1 TB)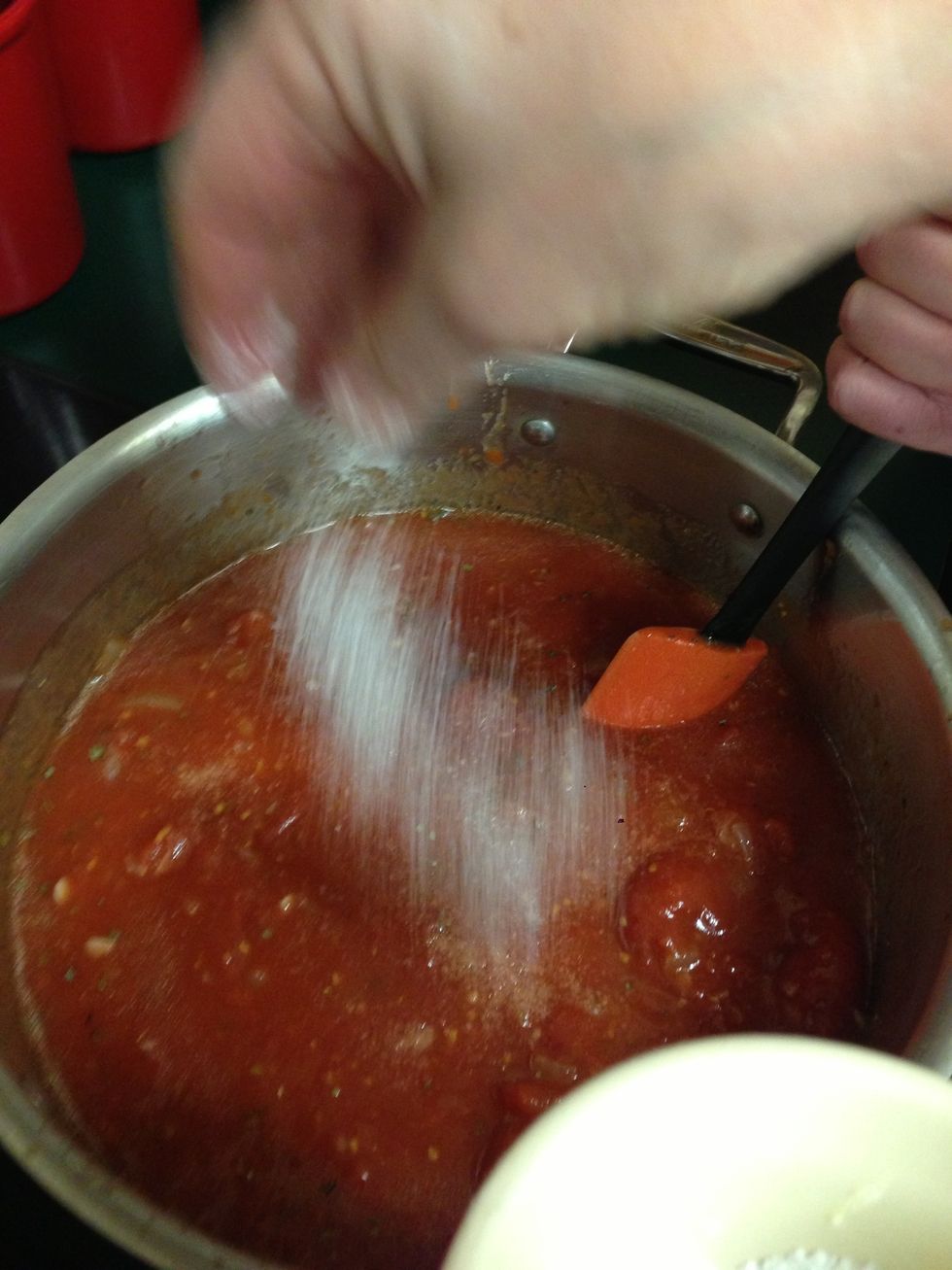 Add salt, about 2 TB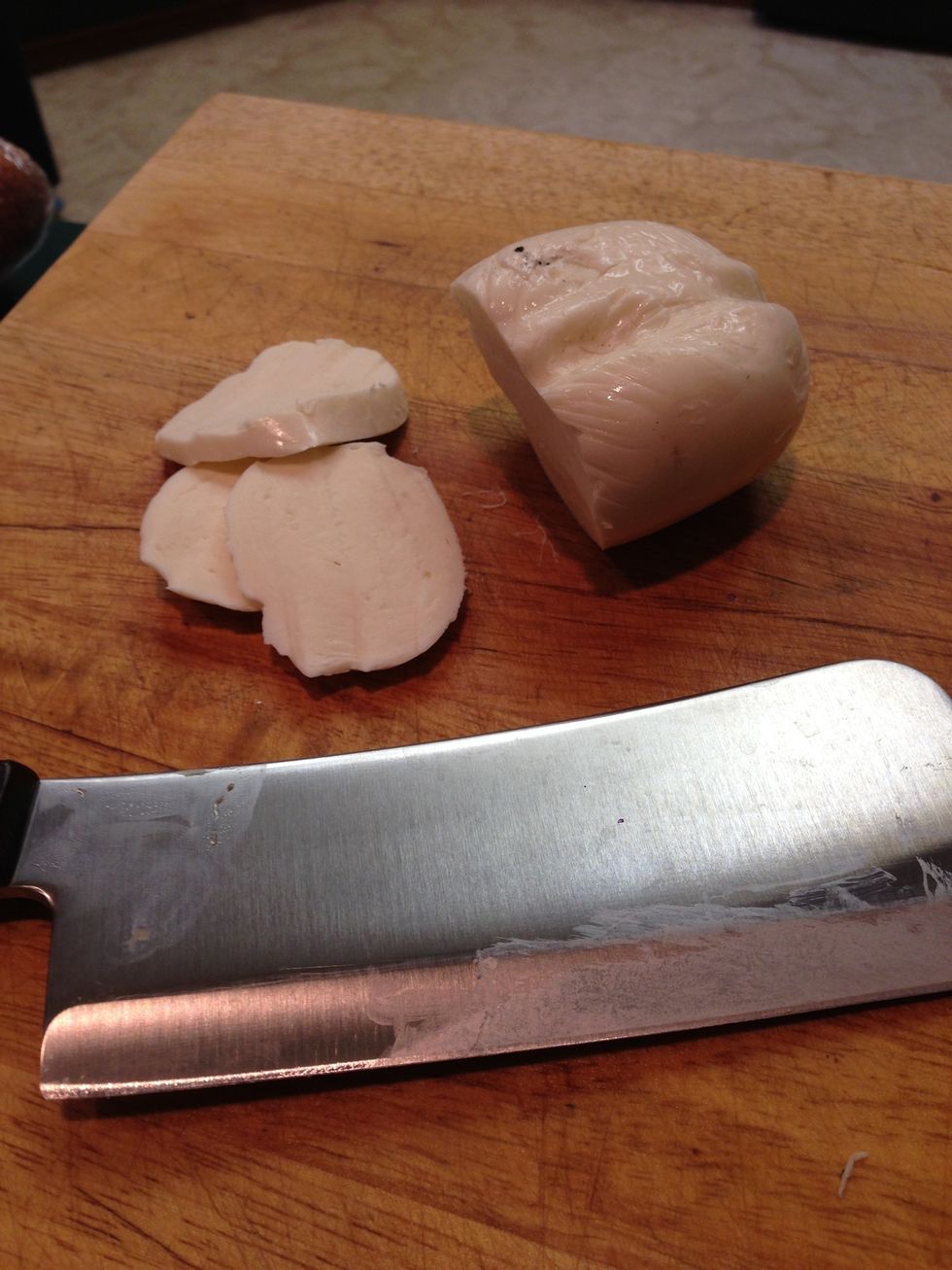 Slice the mozzarella into thin slices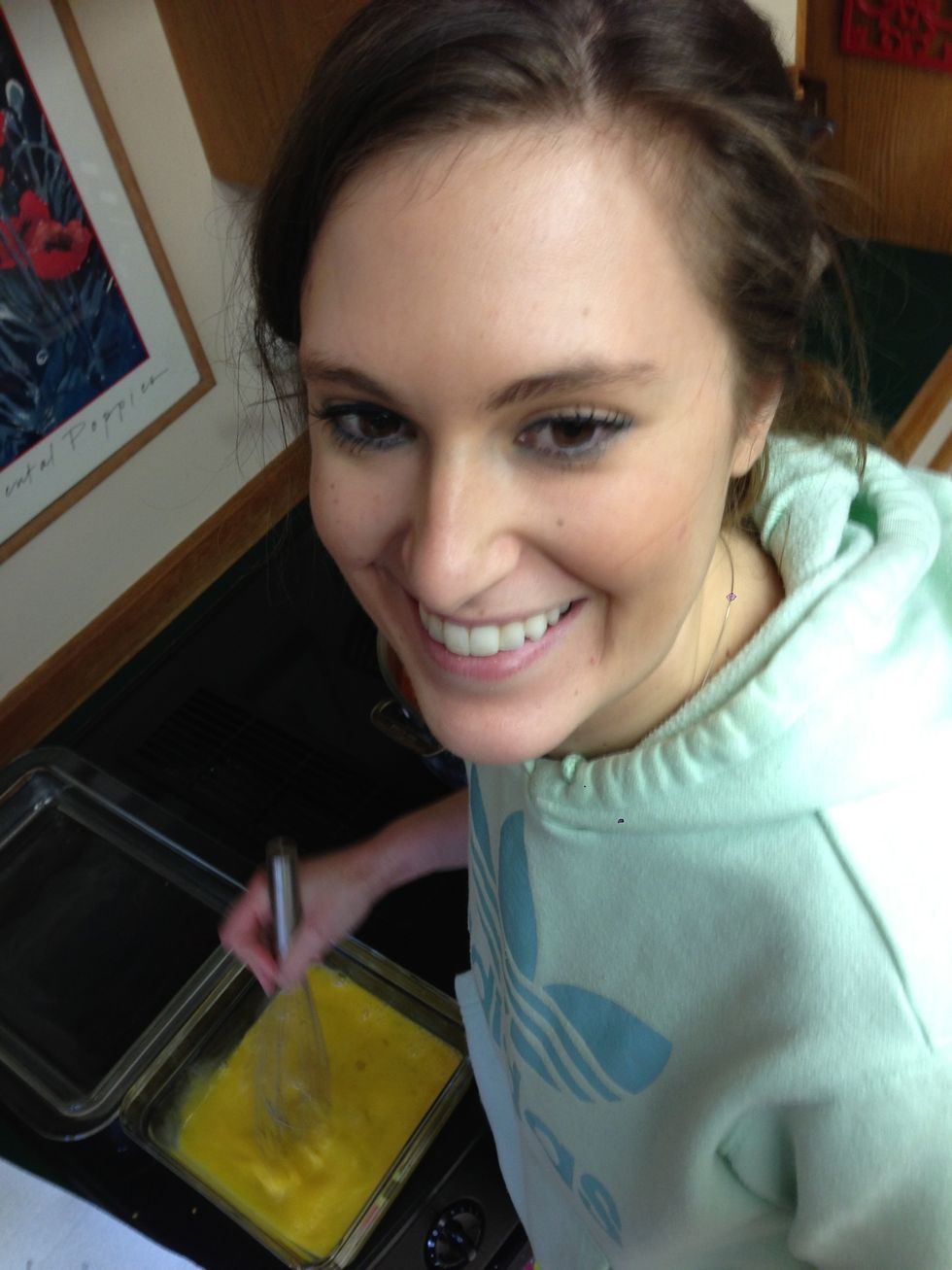 Whisk 6 eggs in a Pyrex dish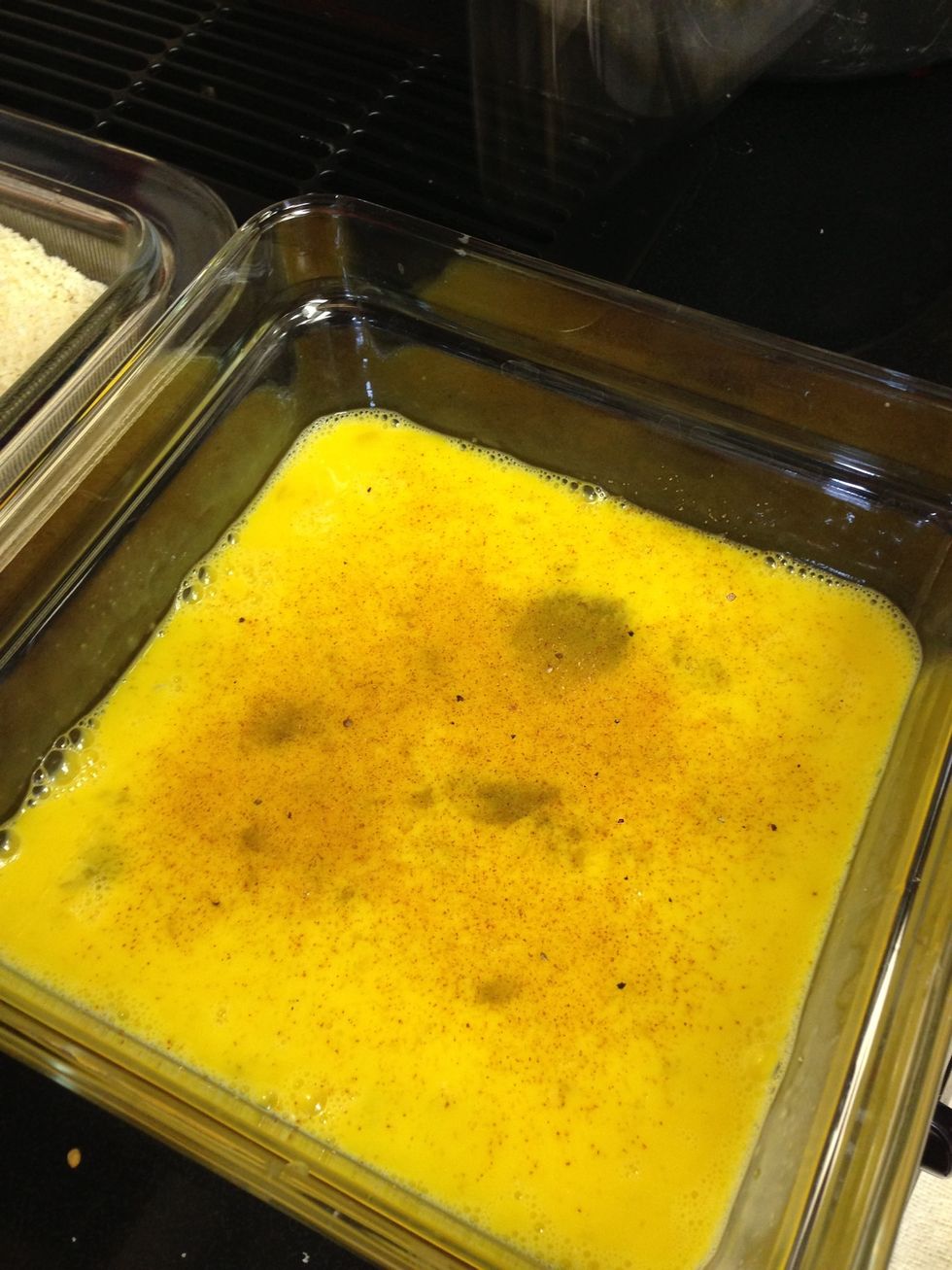 Add a healthy dash of Johnny's seasoning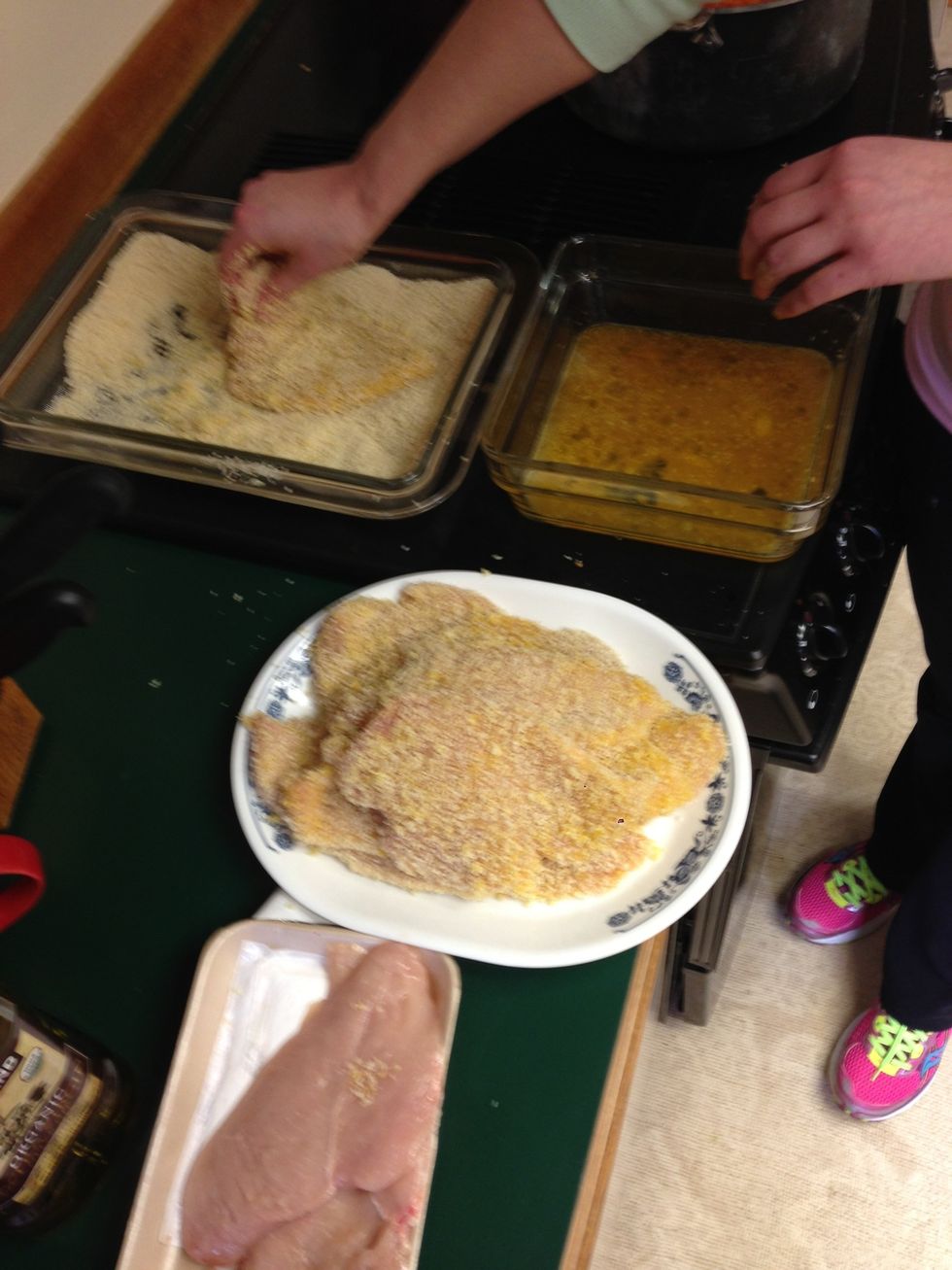 This is the setup you want - chicken, Pyrex with egg batter, dish of bread crumbs, plate to put the breaded chicken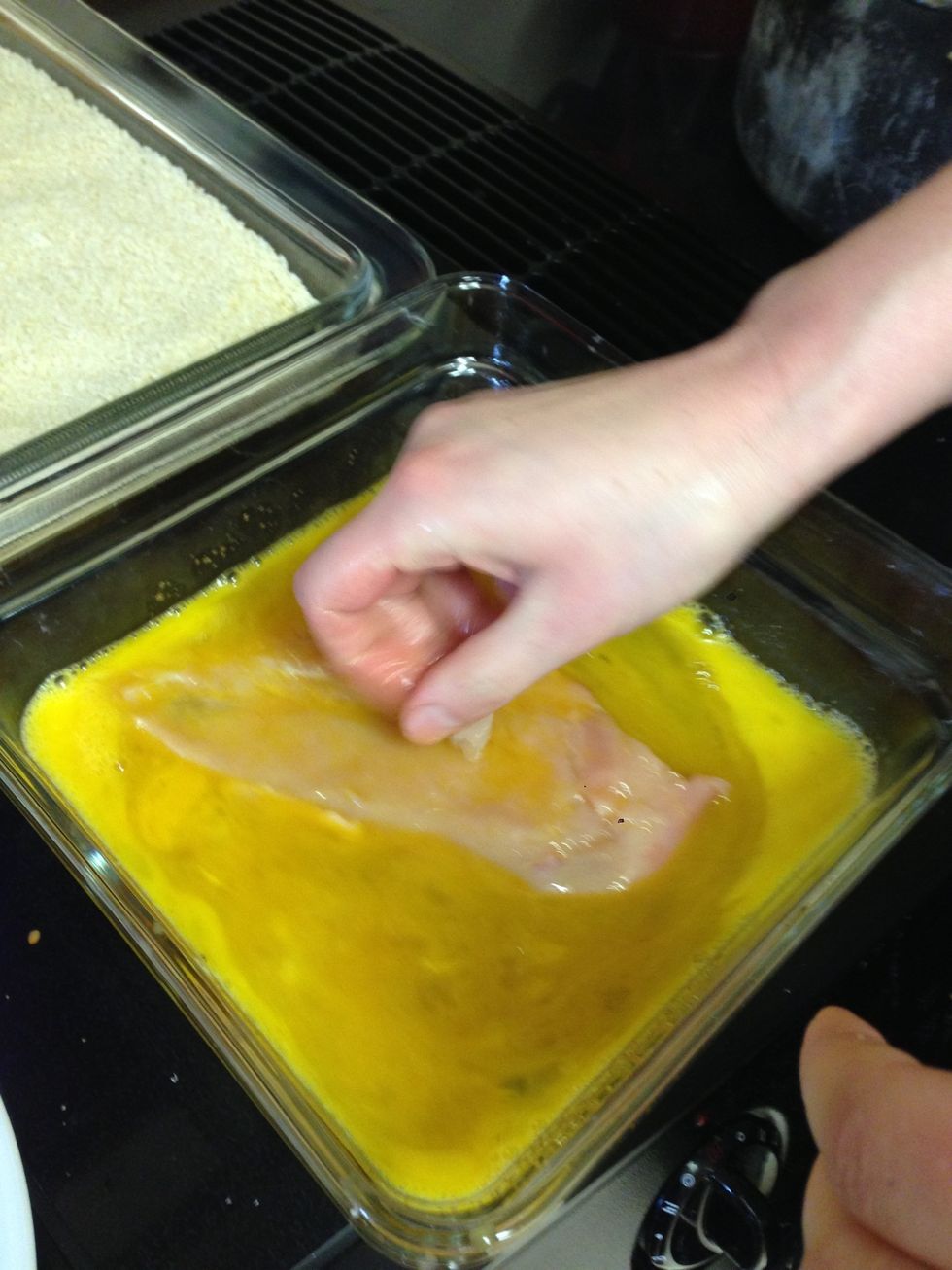 Dredge the chicken in the egg / Johnny's mixture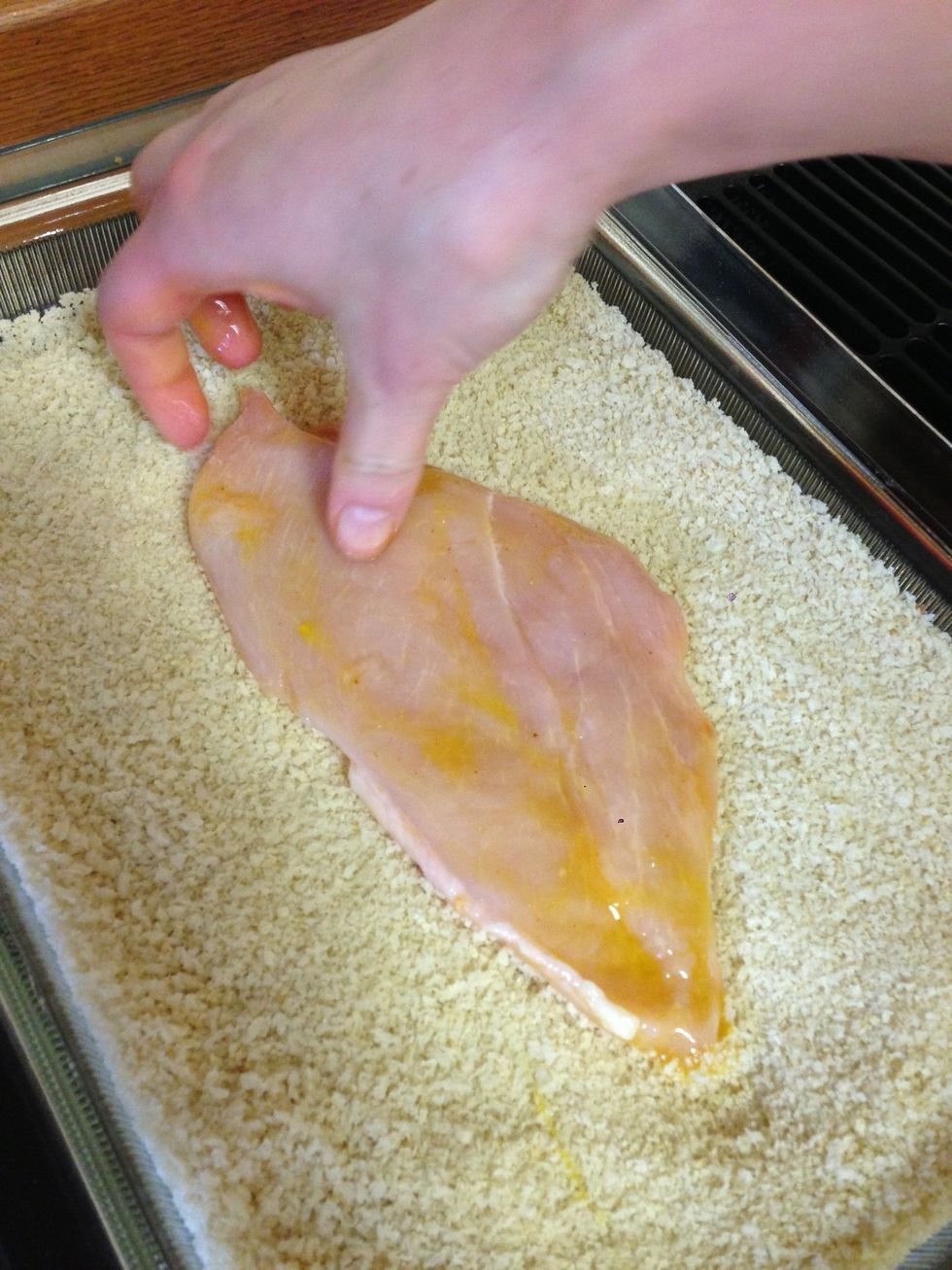 Lay the chicken in the bread crumbs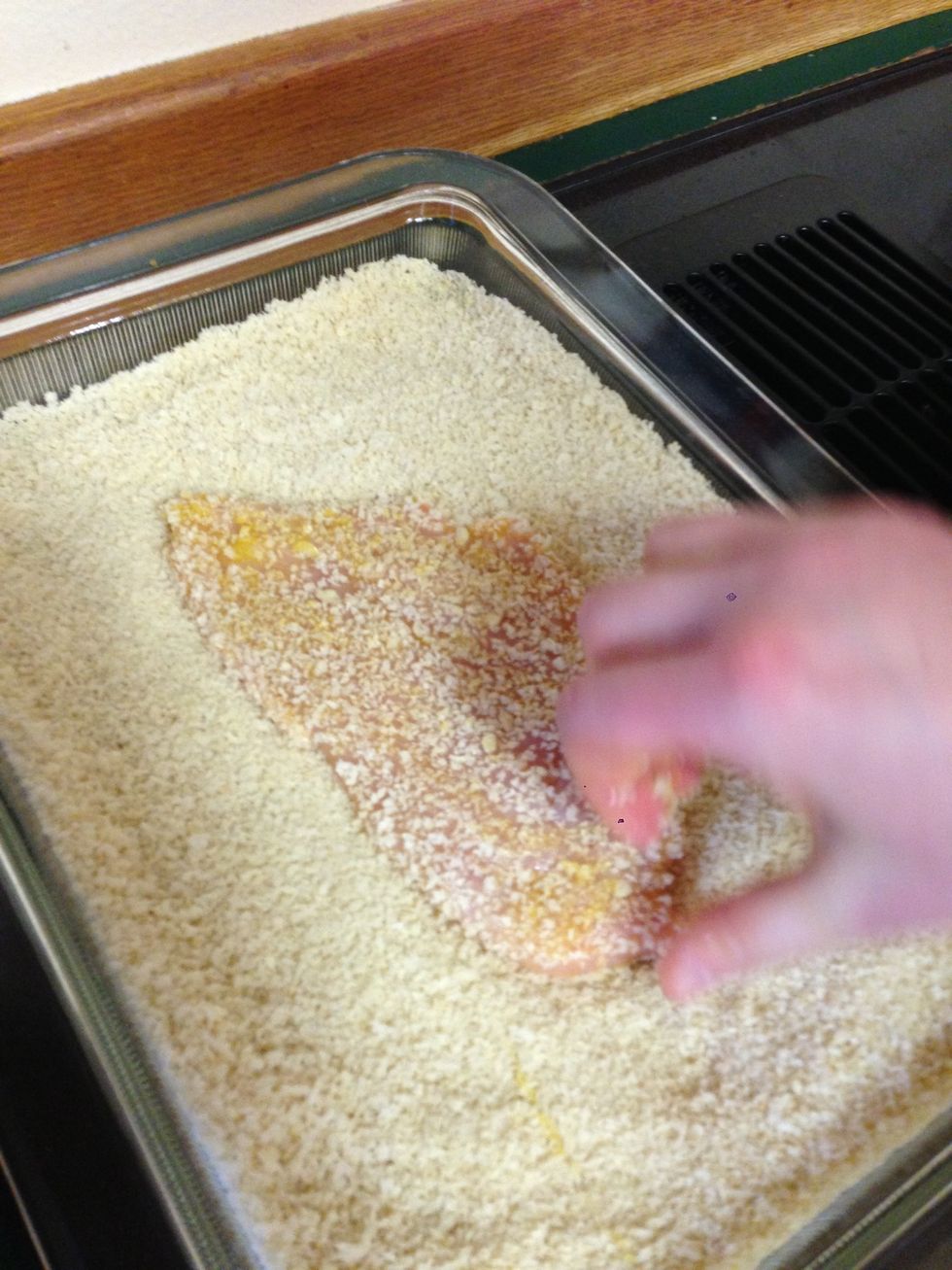 Flip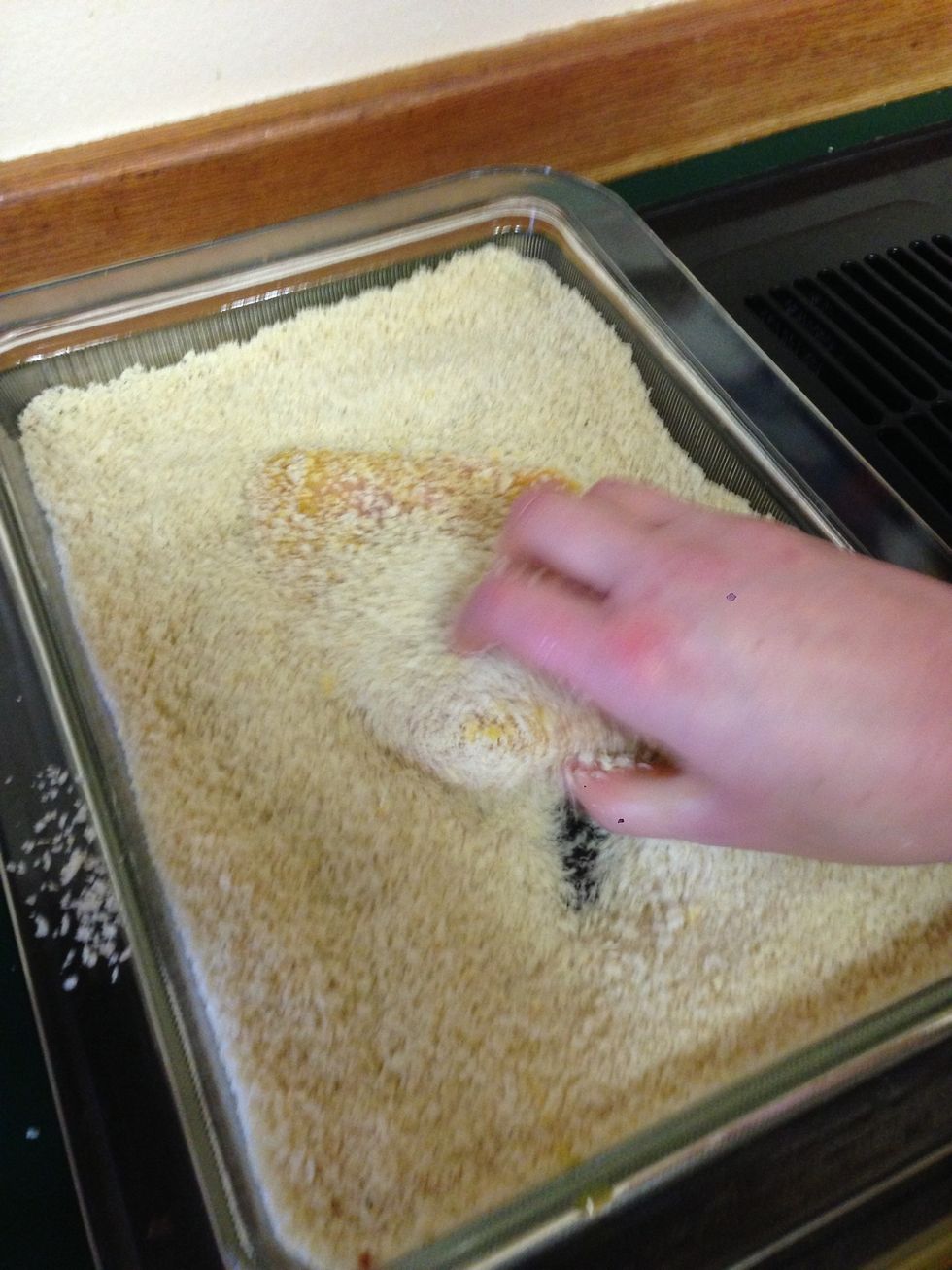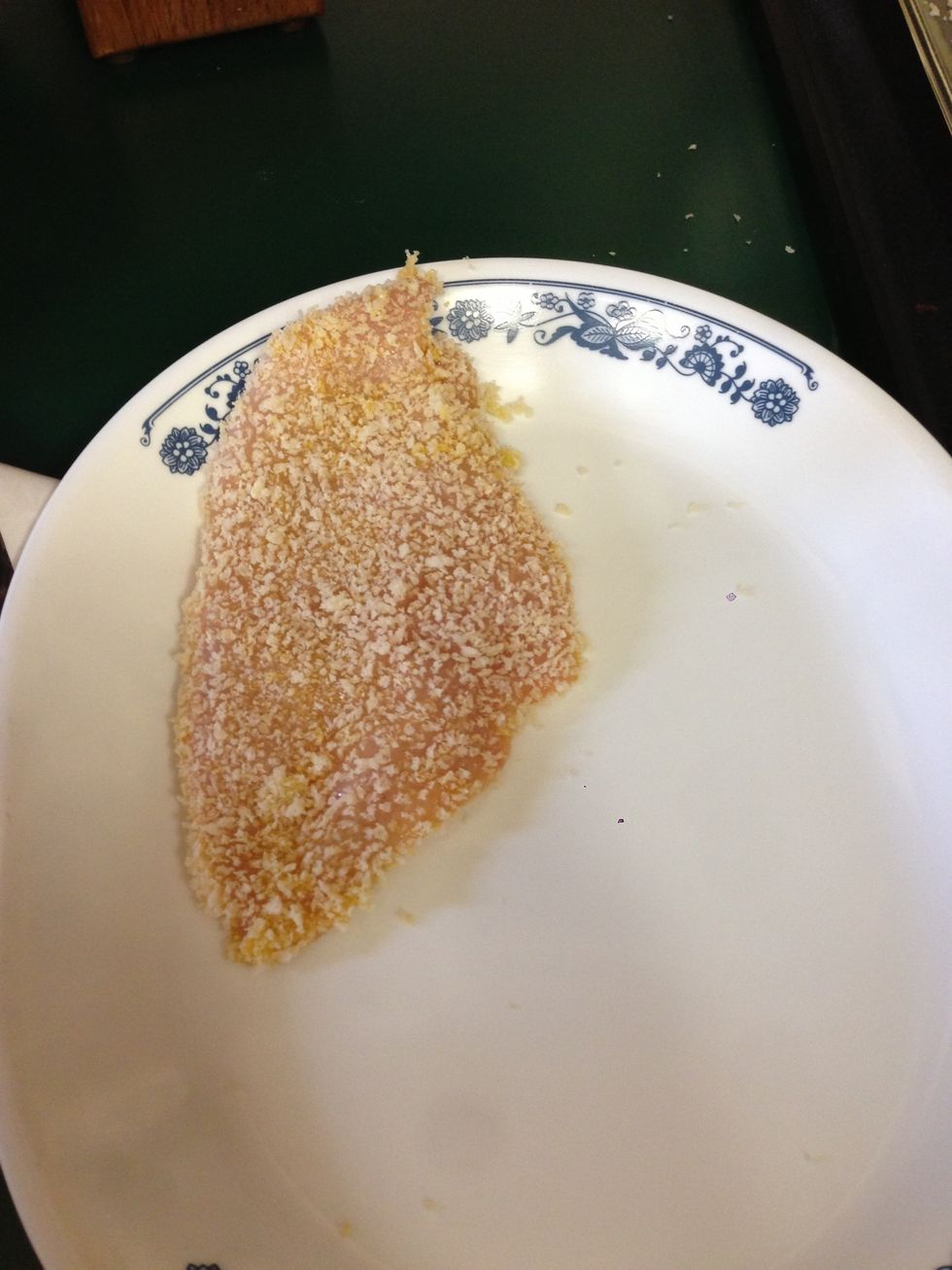 Finished chicken breast. Repeat until you have all chicken breasts done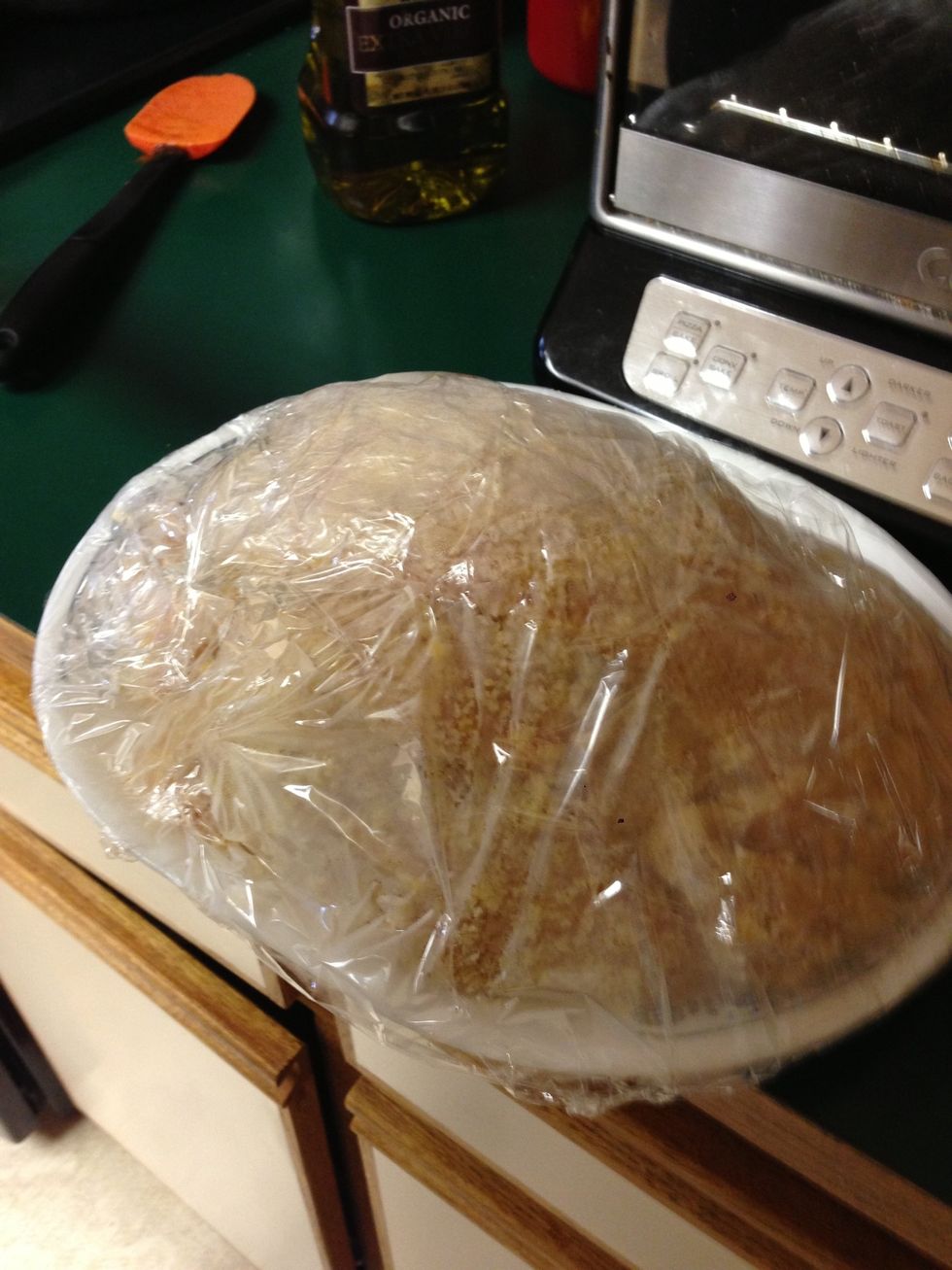 Cover the chicken in plastic wrap, put it in the freezer.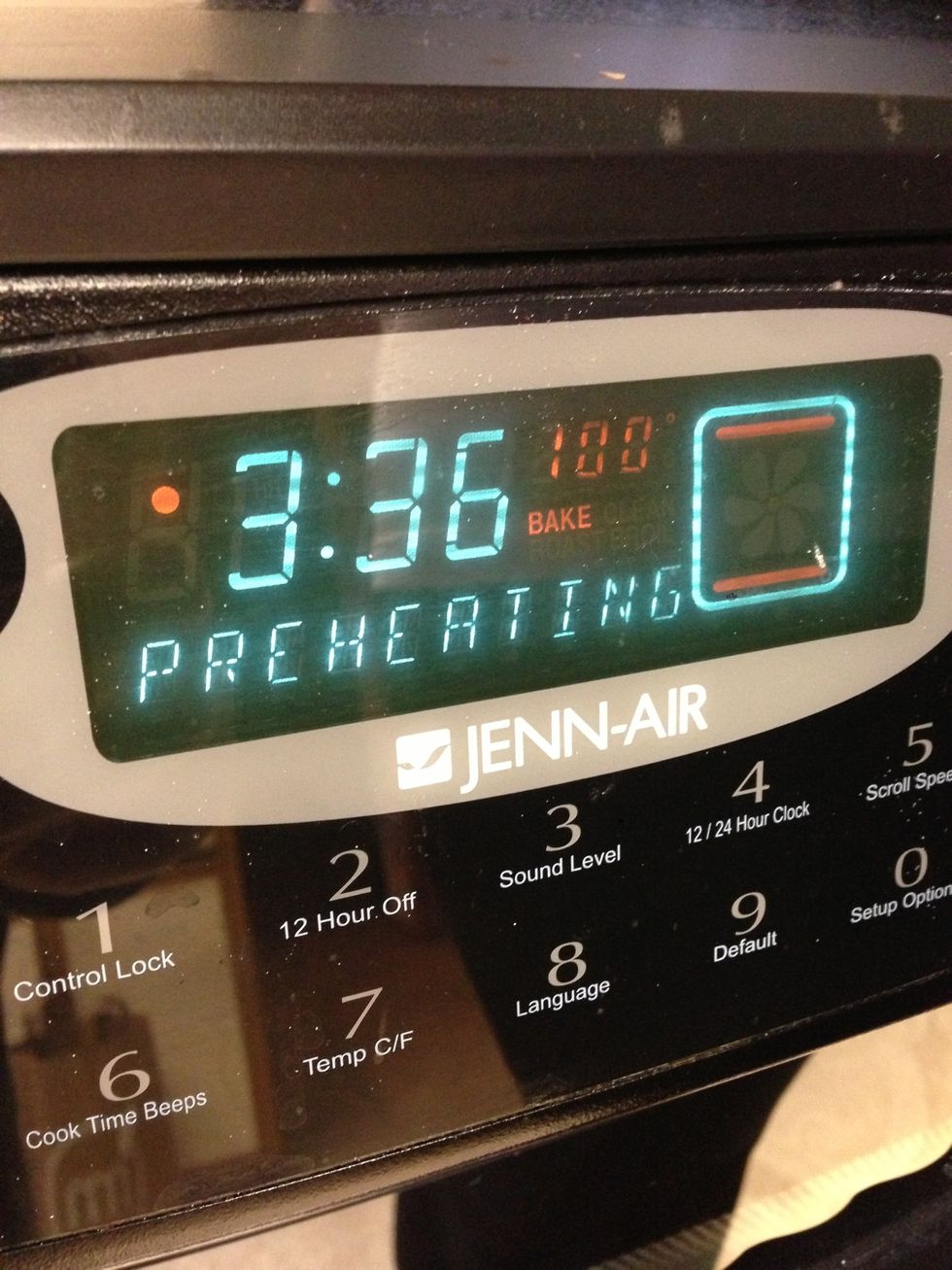 Preheat oven to 400 degrees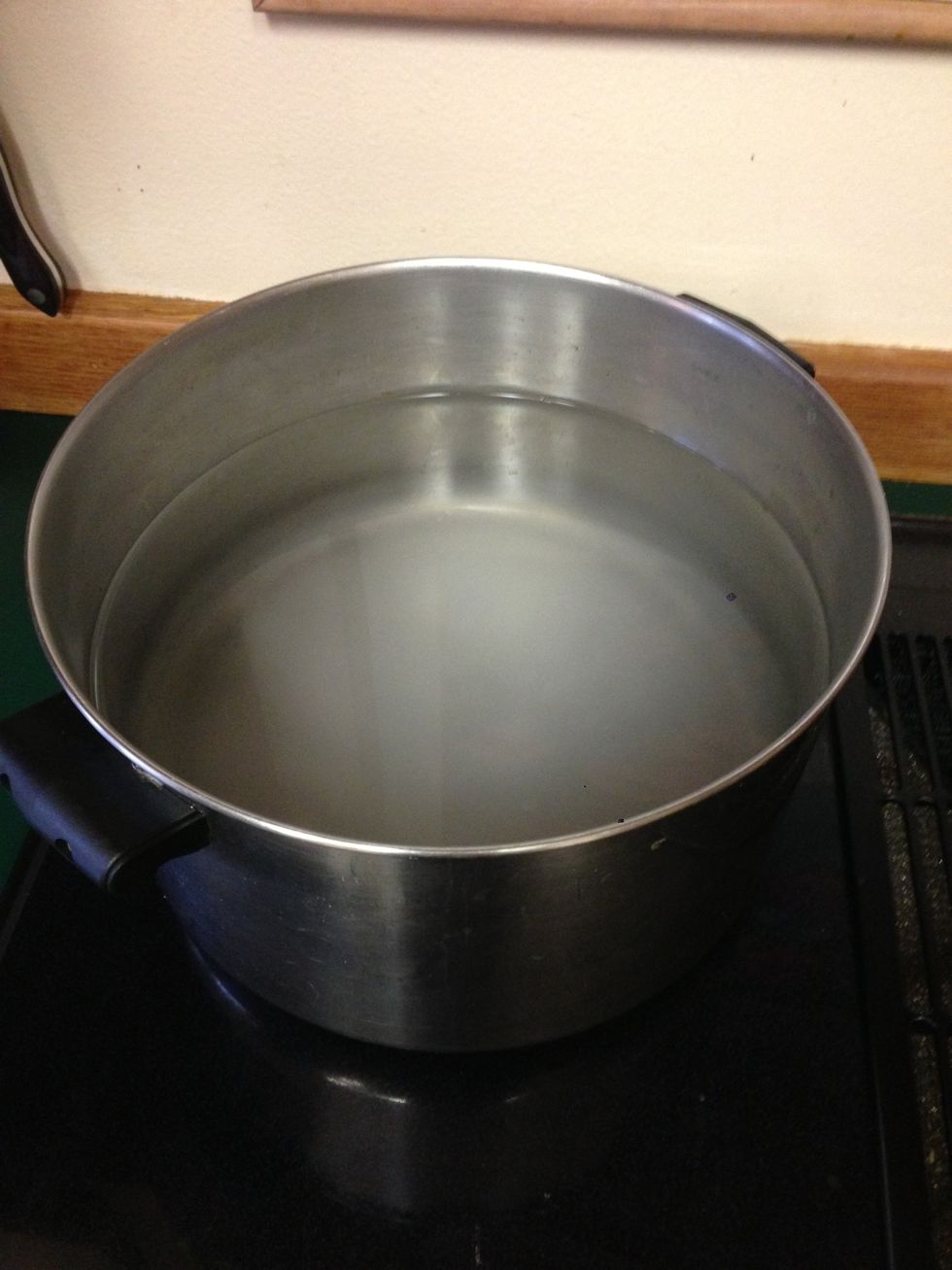 Start a boiled pot of water, heavily salted (as salty as seawater)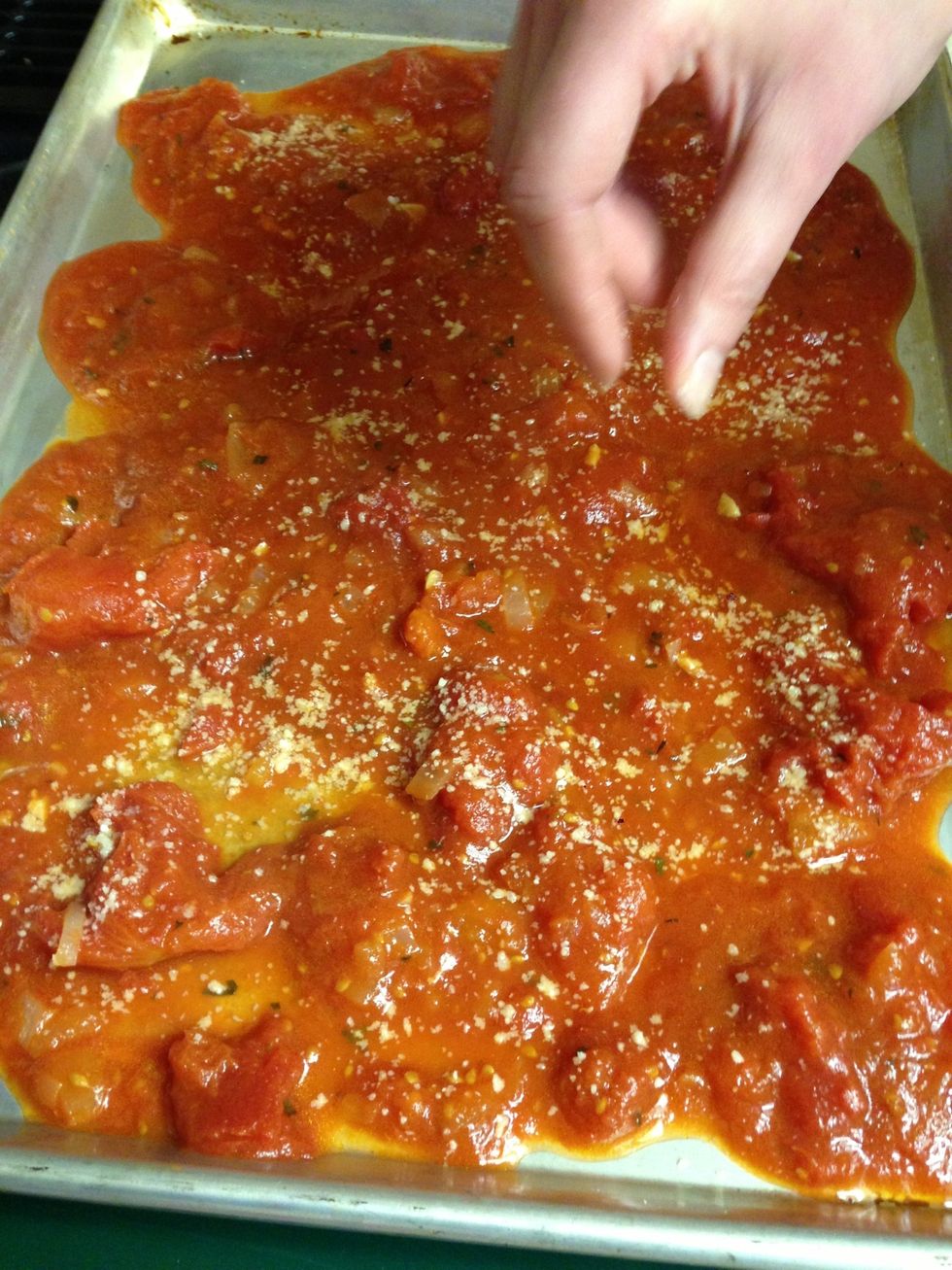 Pour a layer of marinara on a baking sheet and sprinkle Parmesan on top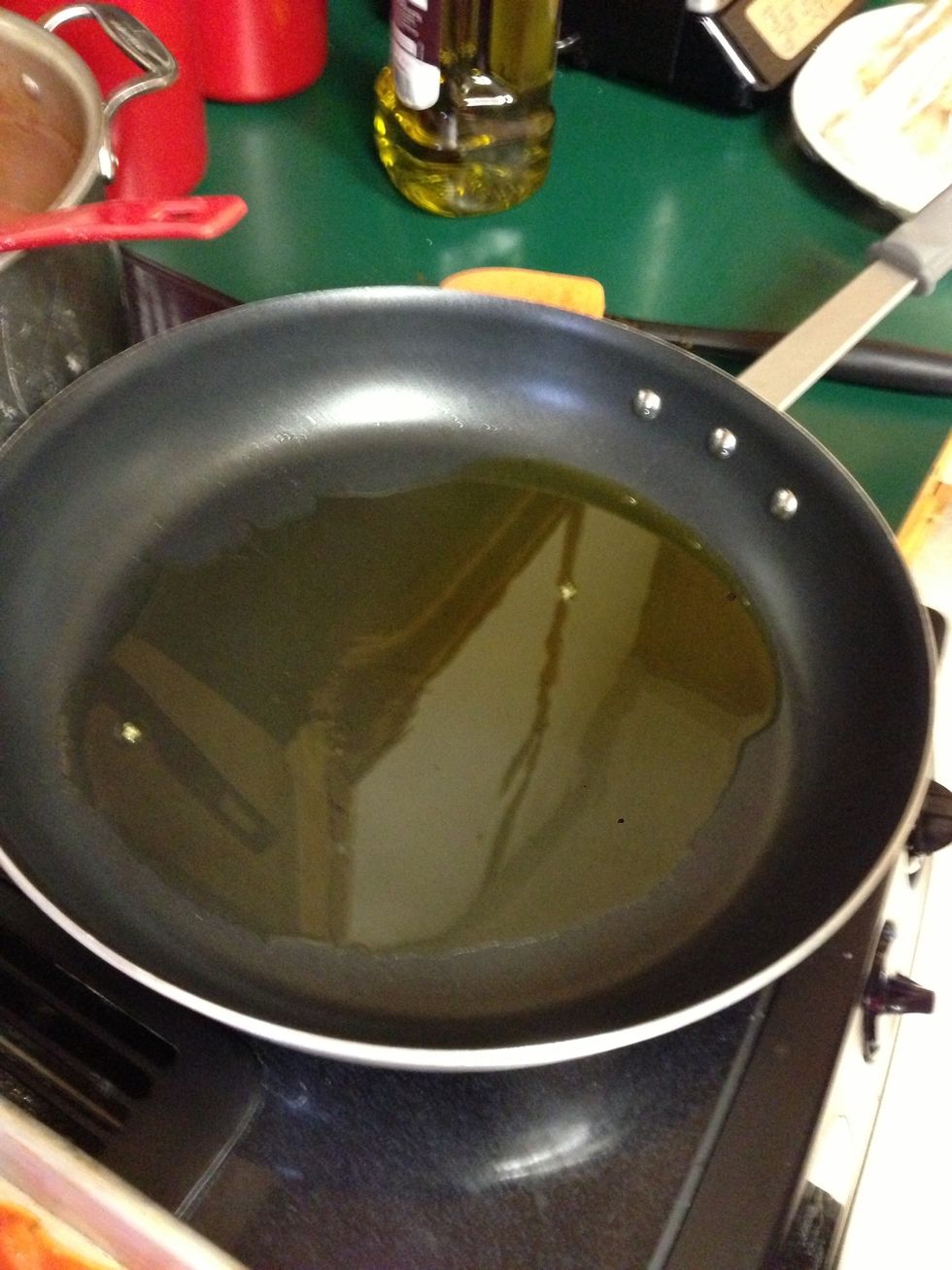 Heat olive oil in a large pan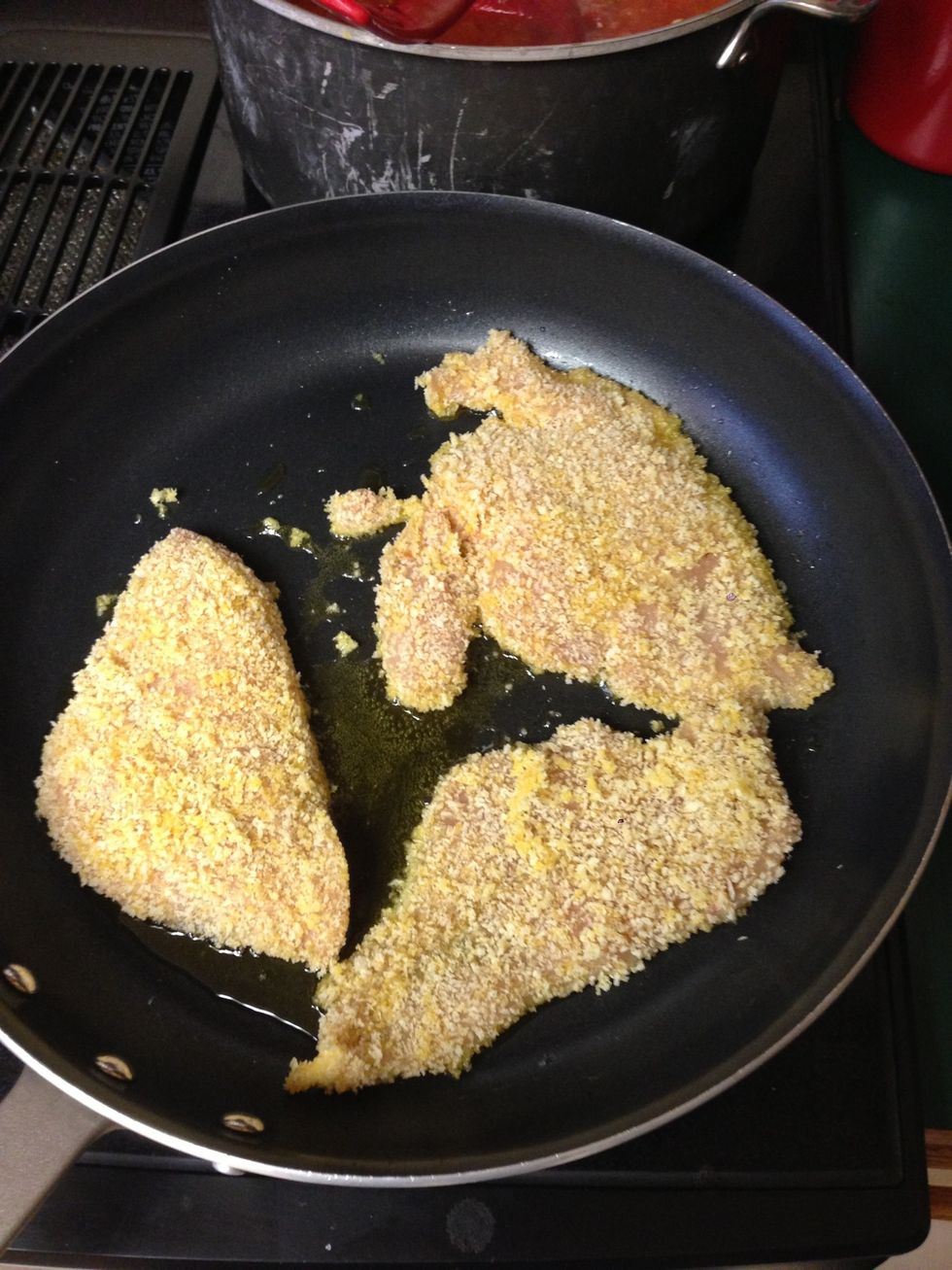 When oil is hot, add breaded chicken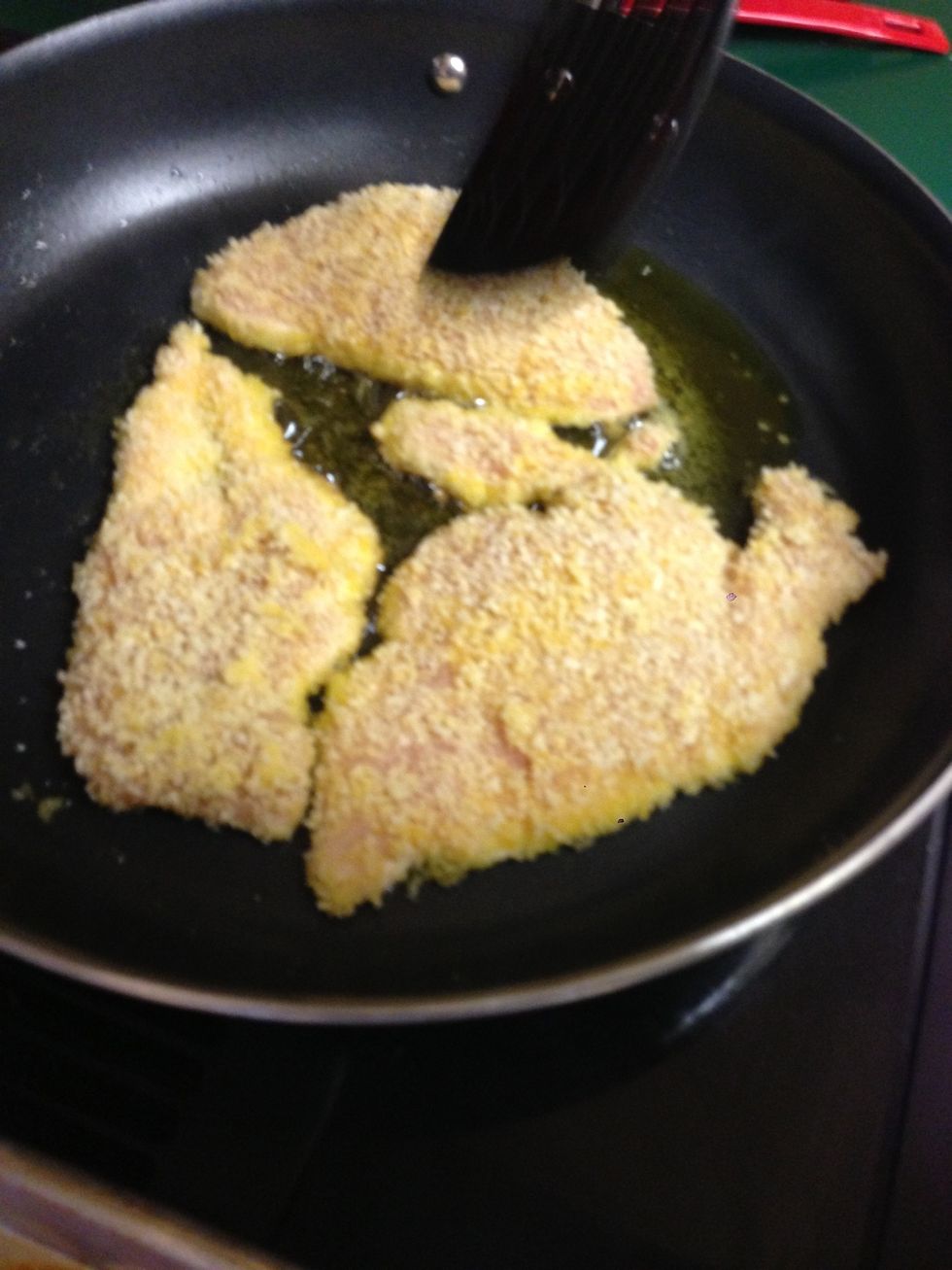 After about 10 minutes, the edges of the chicken are starting to brown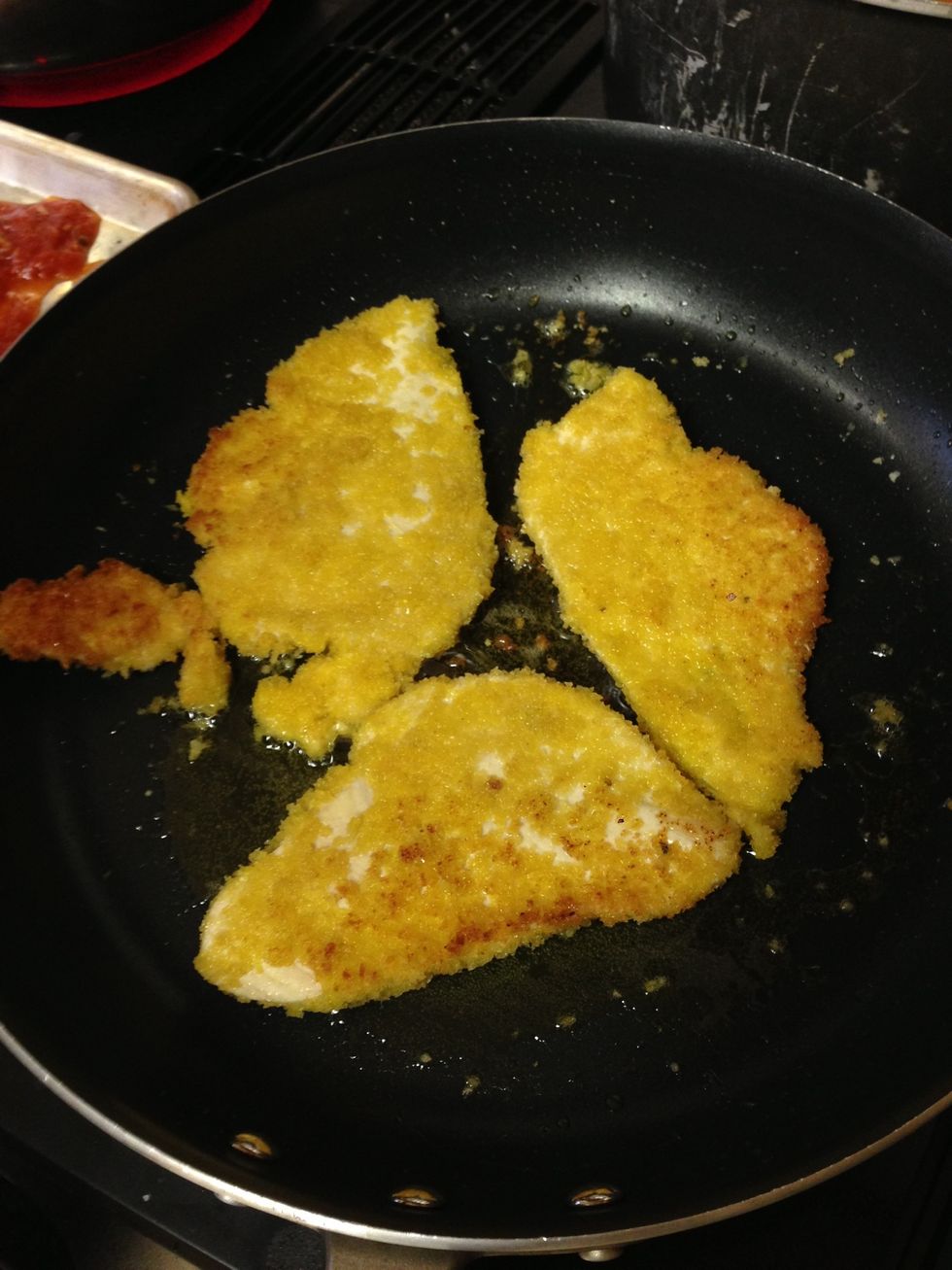 Flip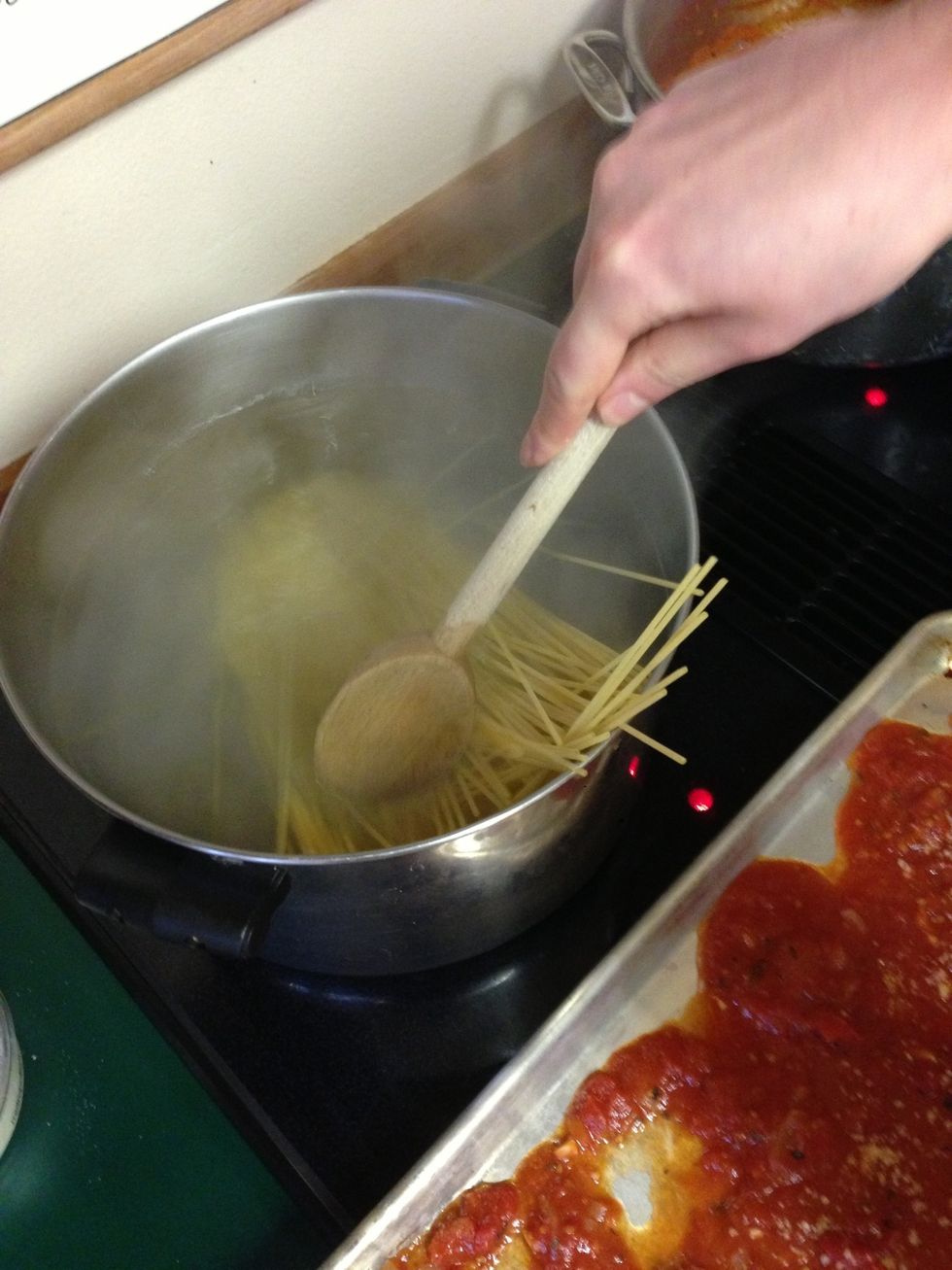 Add spaghetti to boiling water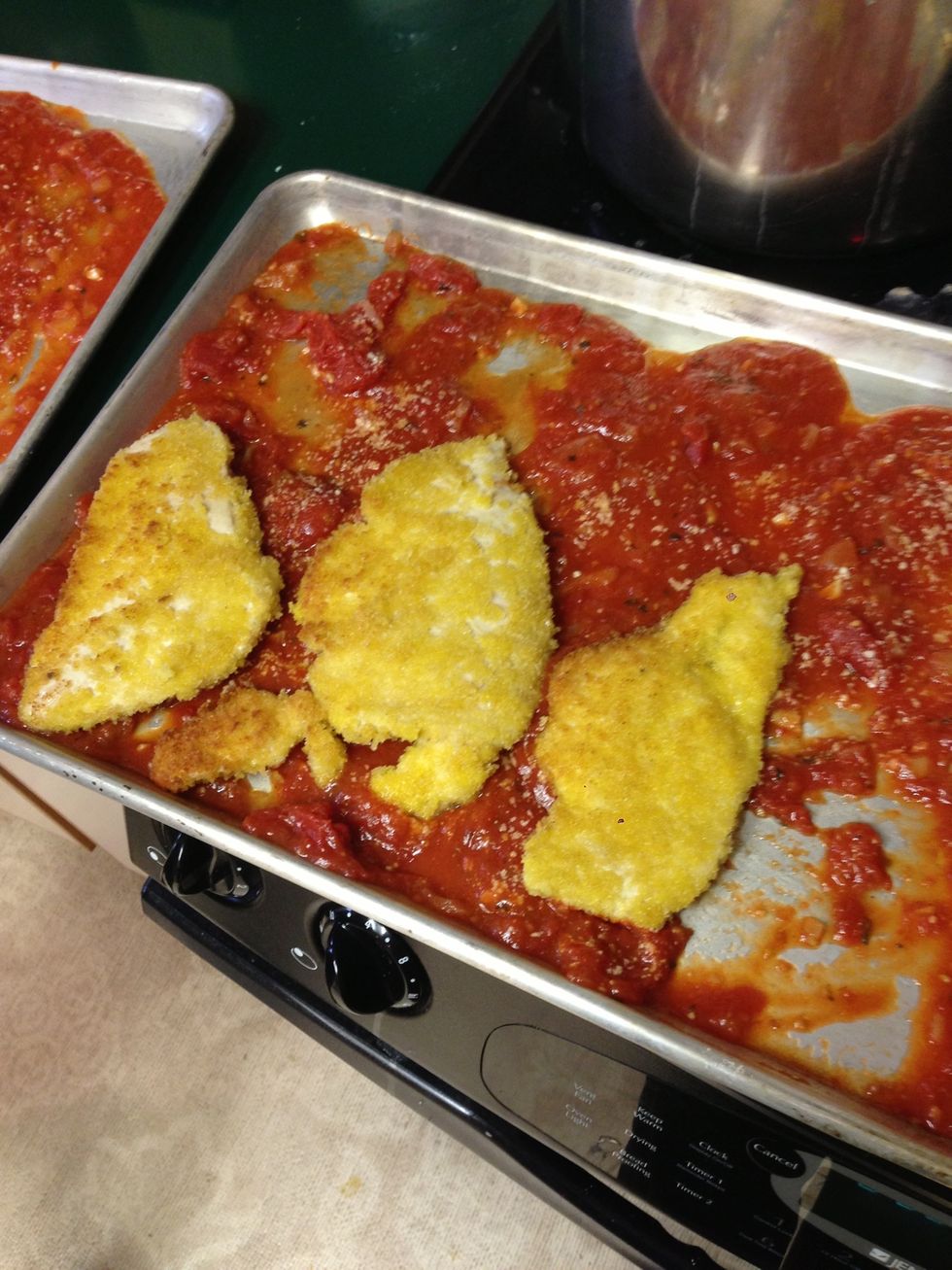 Layer the chicken on top of the marinara. Repeat cooking chicken and continue adding it to the marinara sheets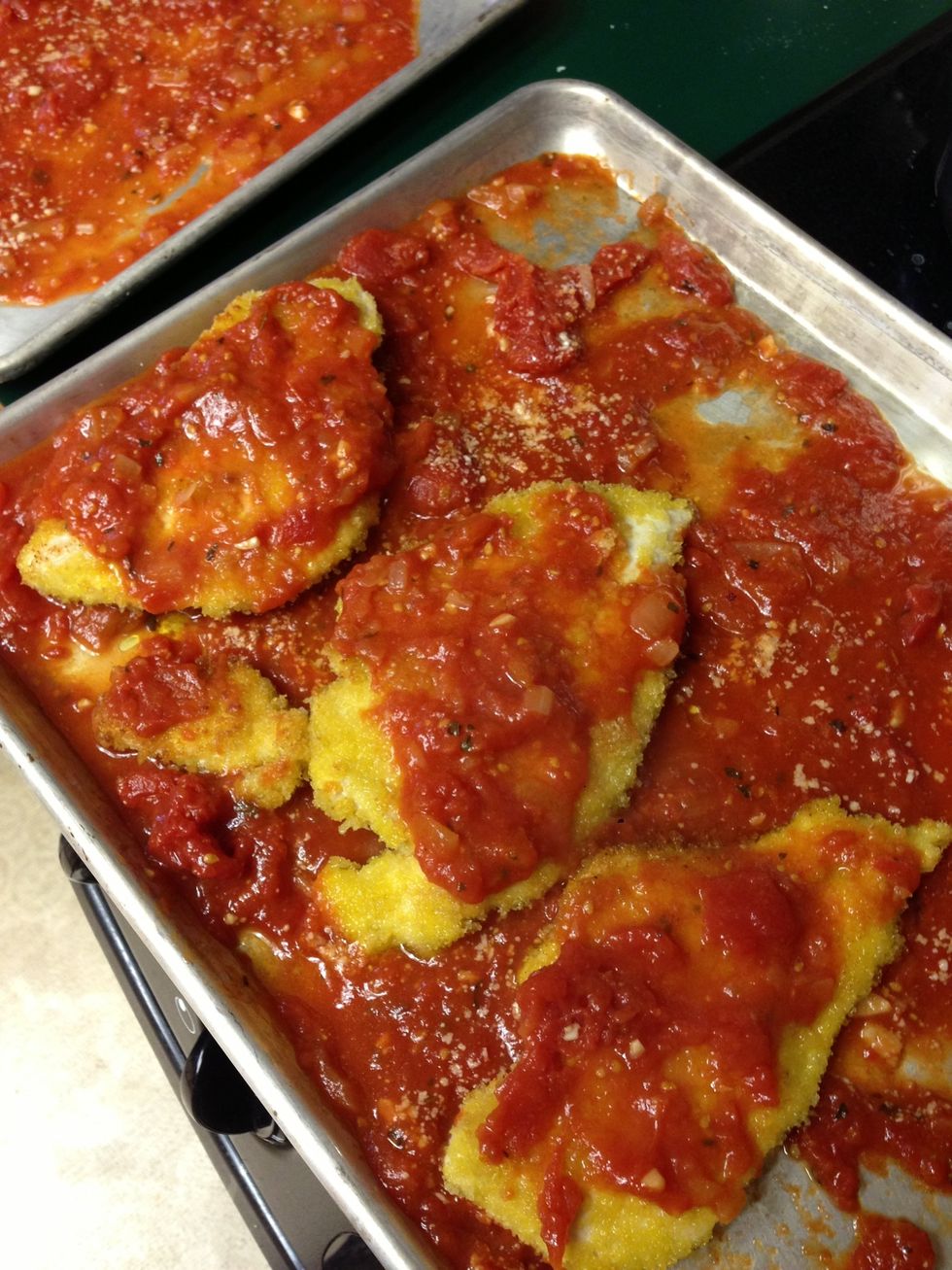 Give the chicken a thin coat of marinara on top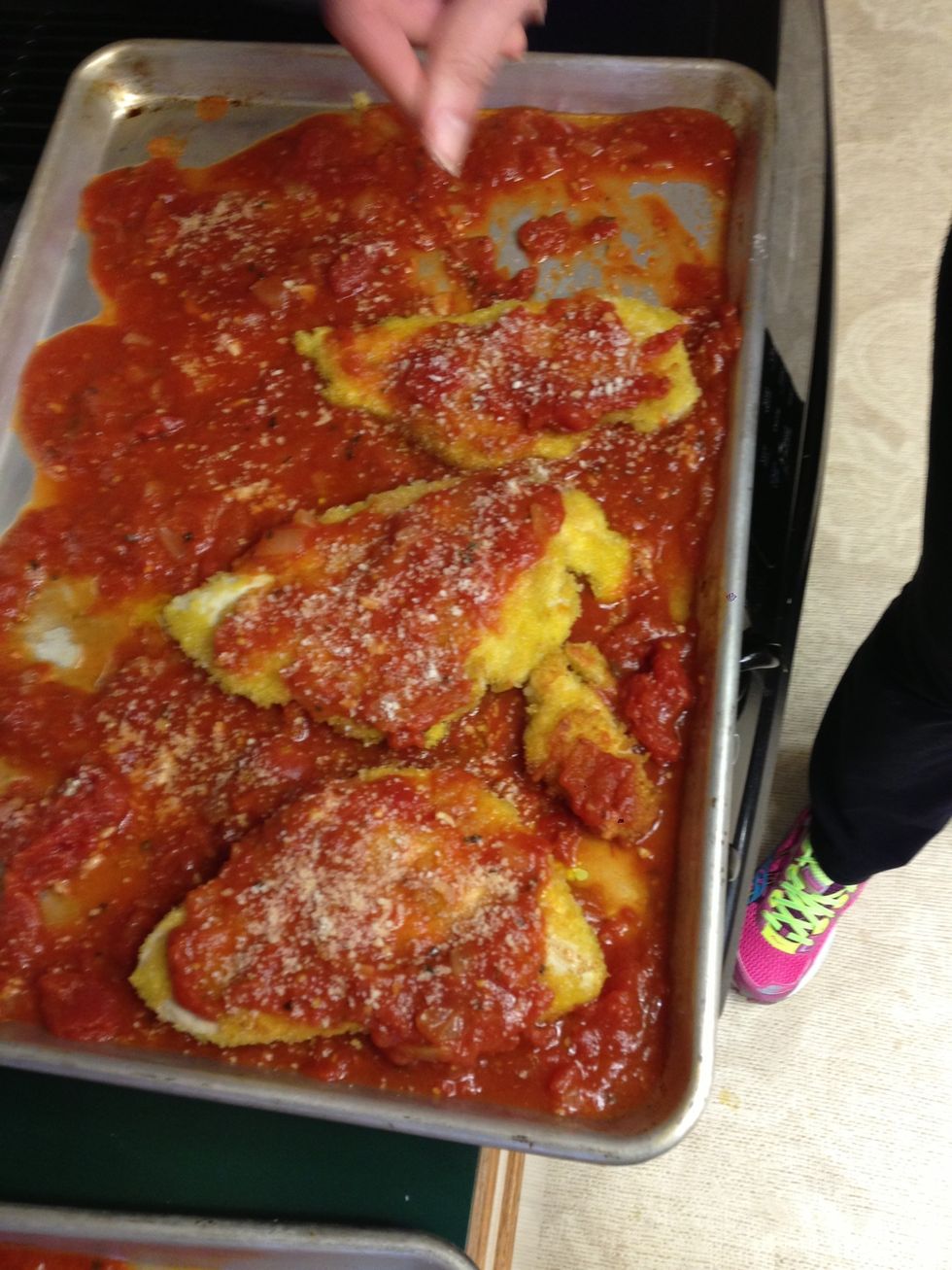 Sprinkle Parmesan on the chicken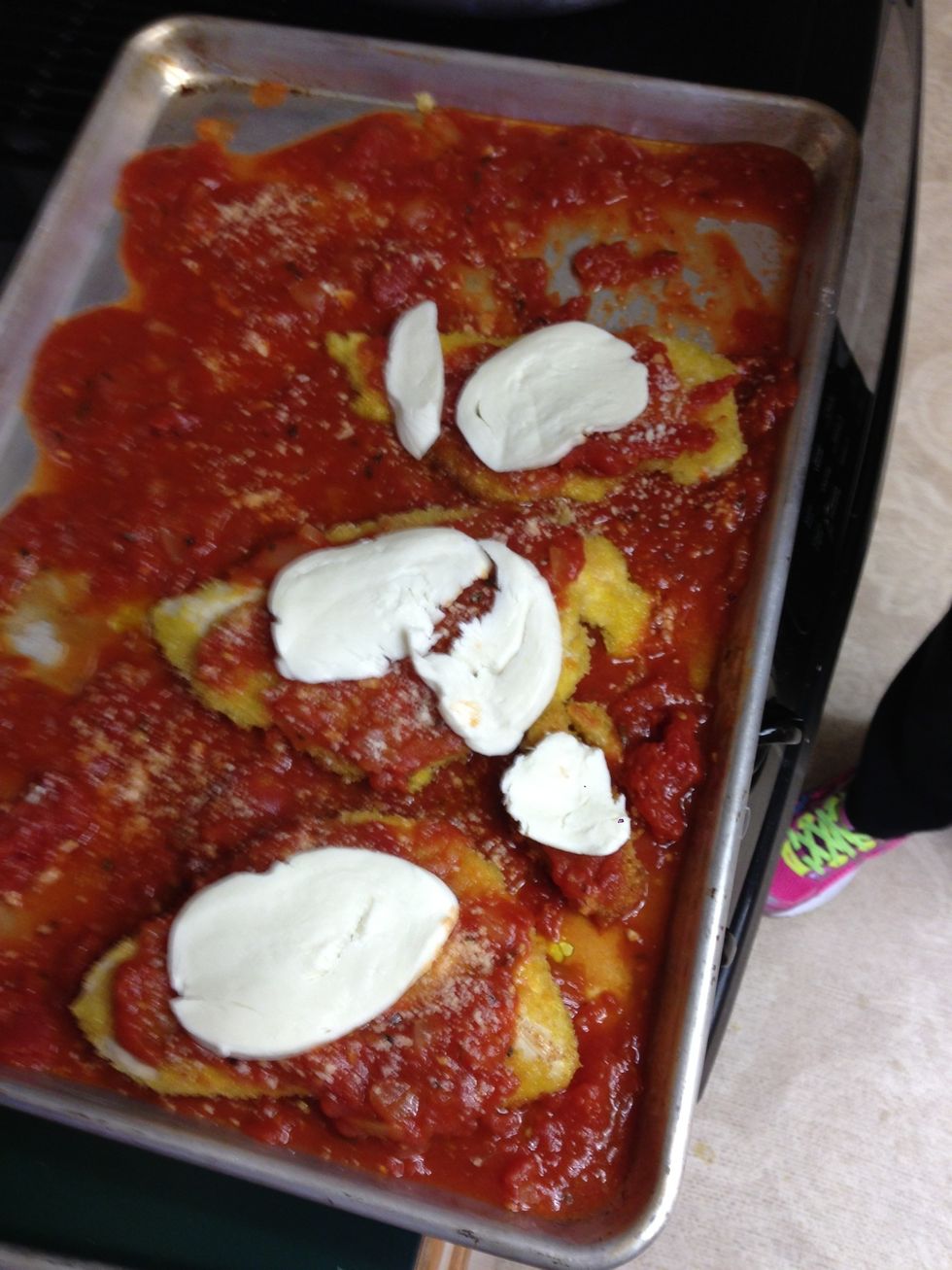 Mozzarella on top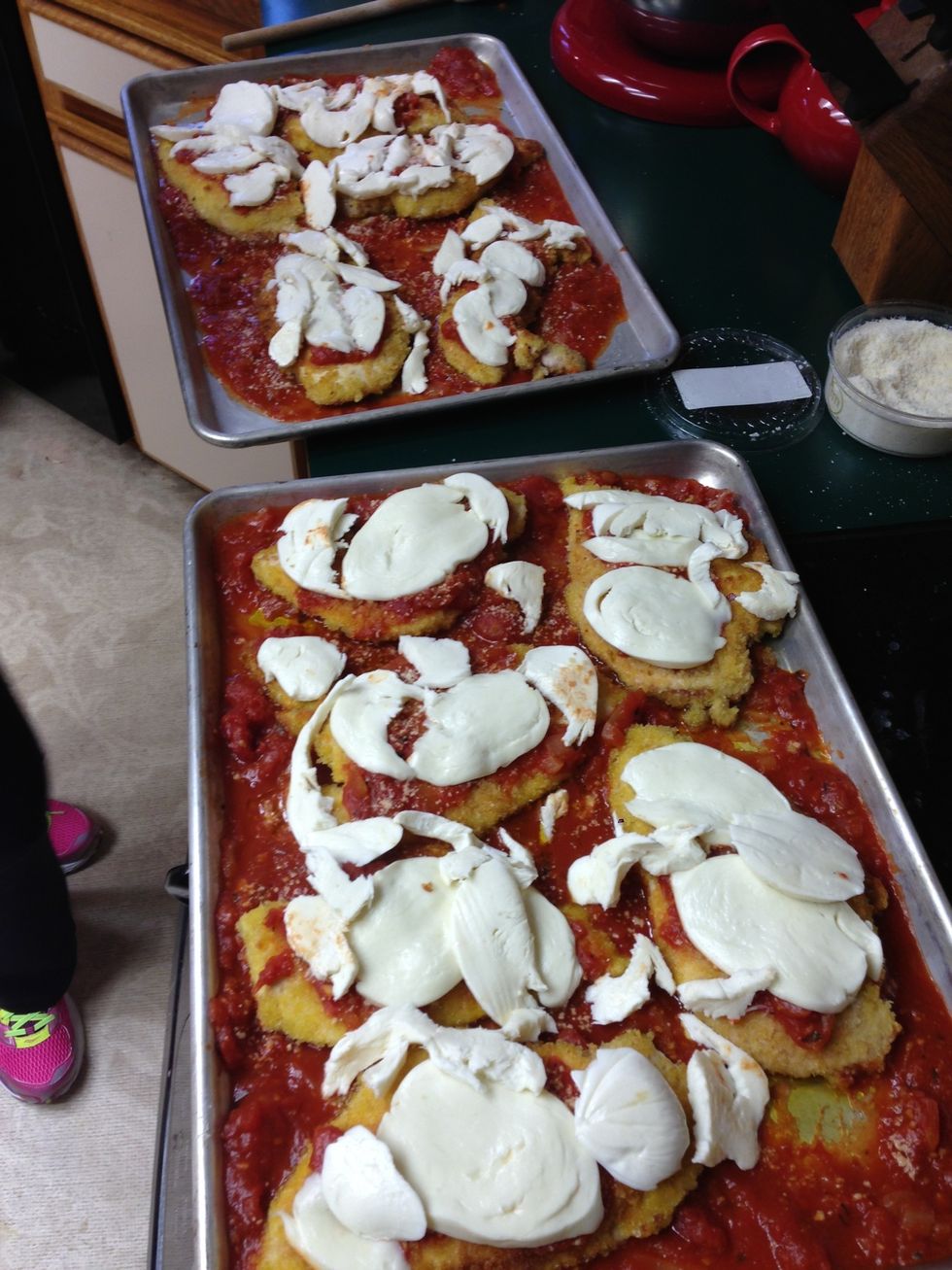 Ready for the oven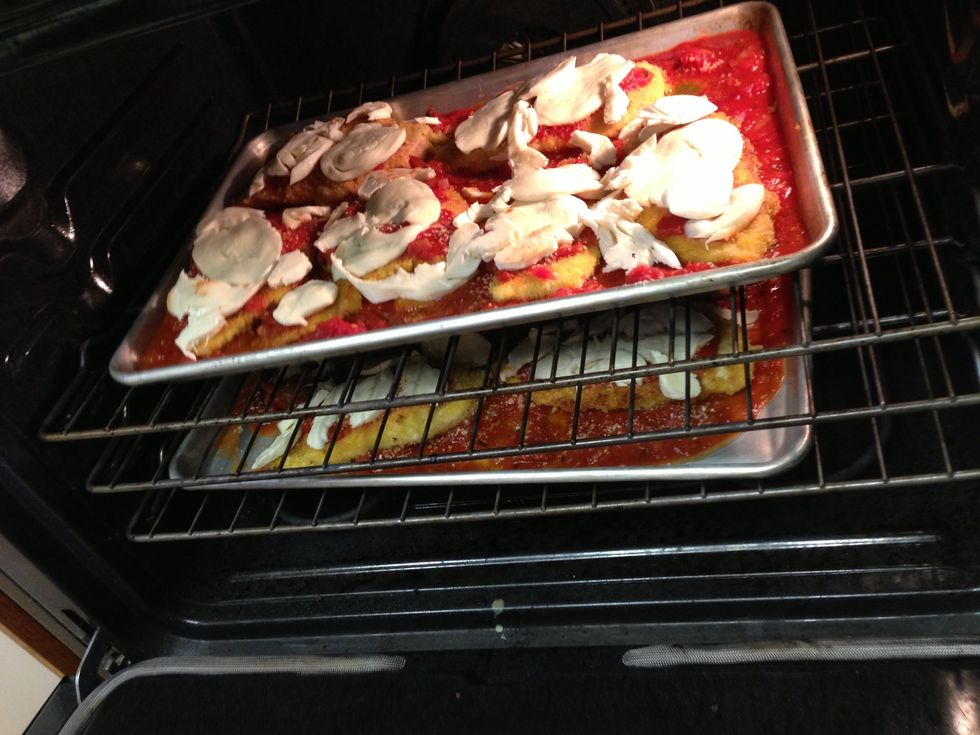 Put it in the oven, set the timer for 12 minutes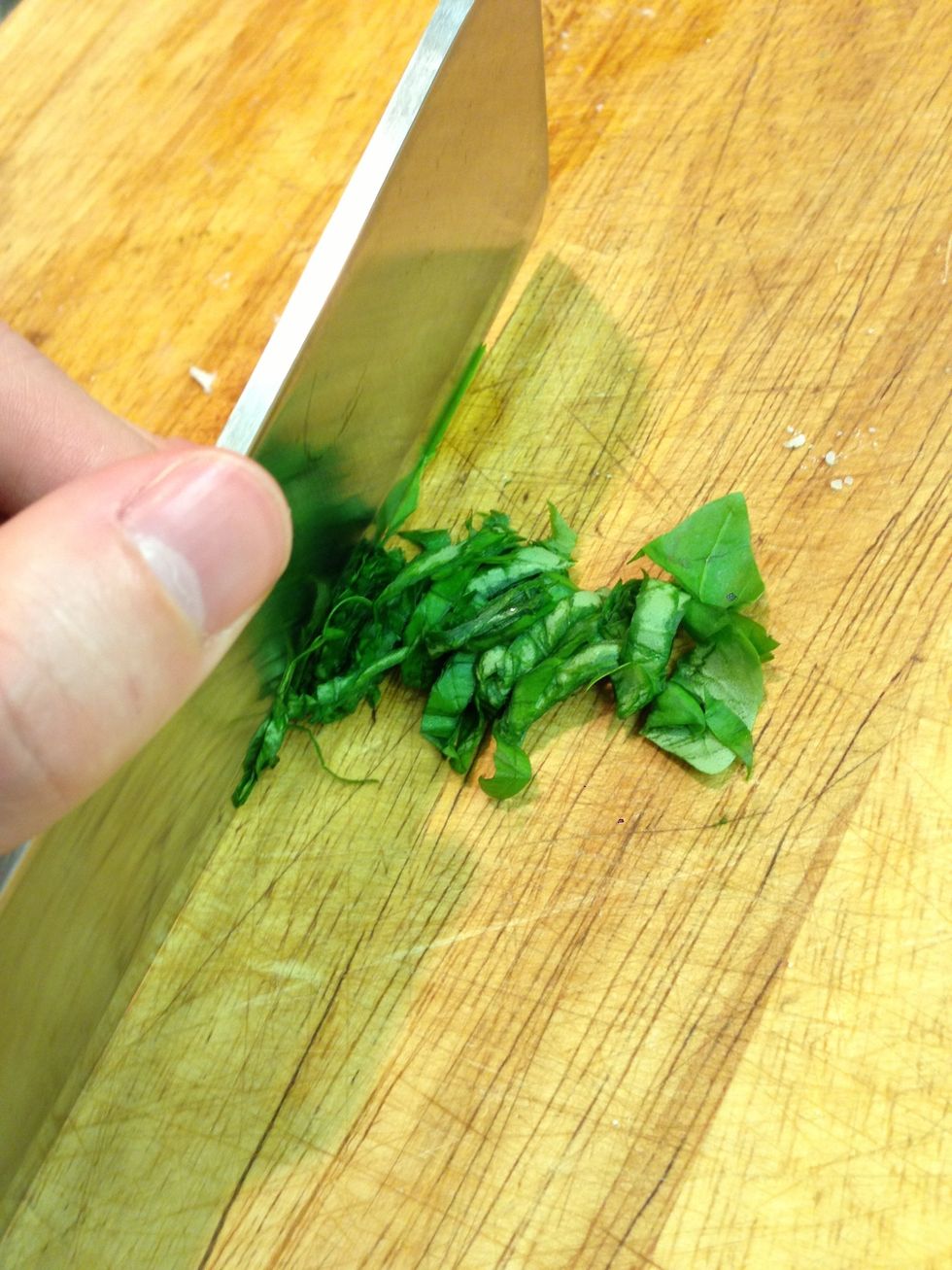 Slice up some basil into thin slices (chiffenade)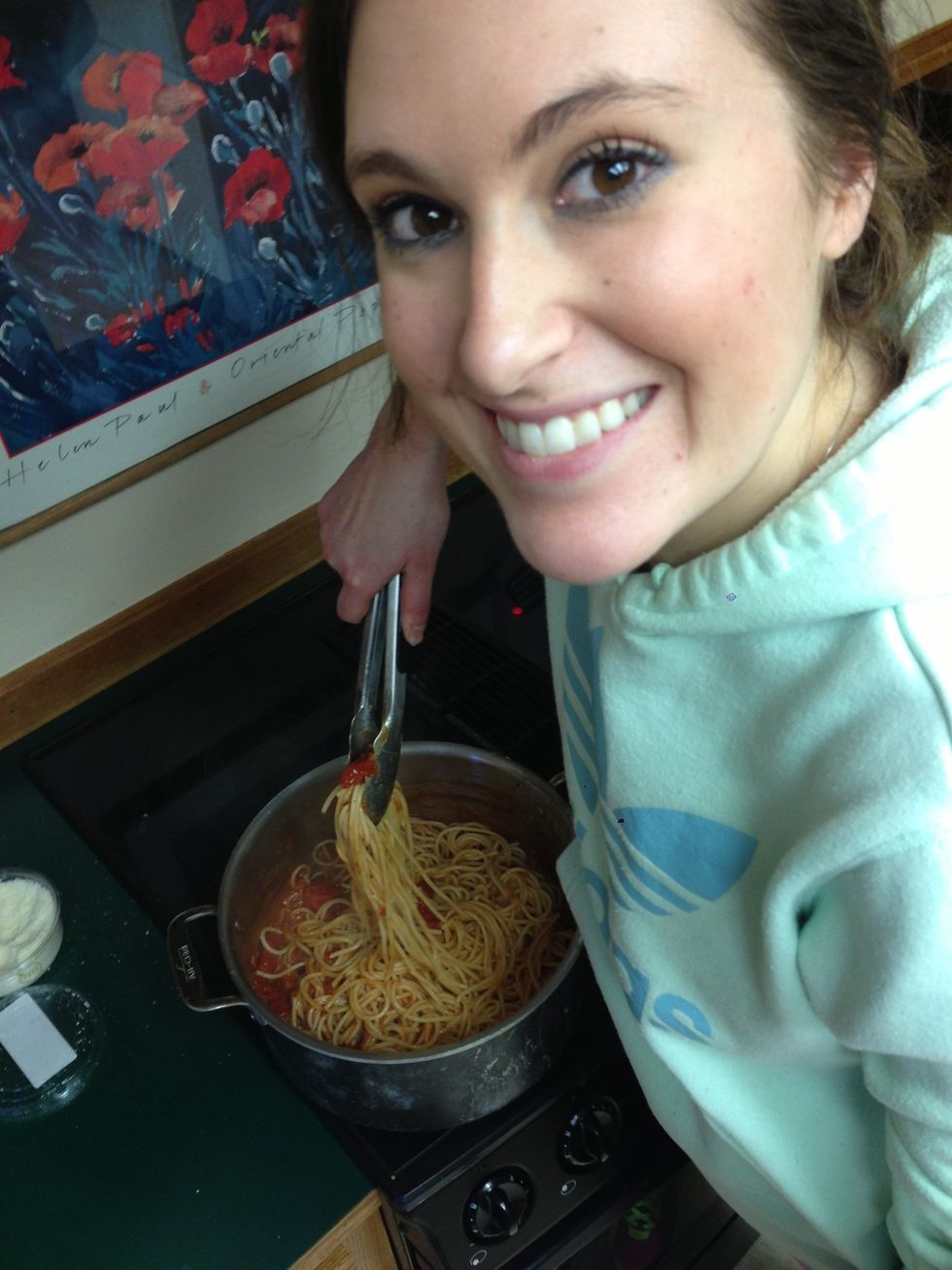 Add the spaghetti to the leftover sauce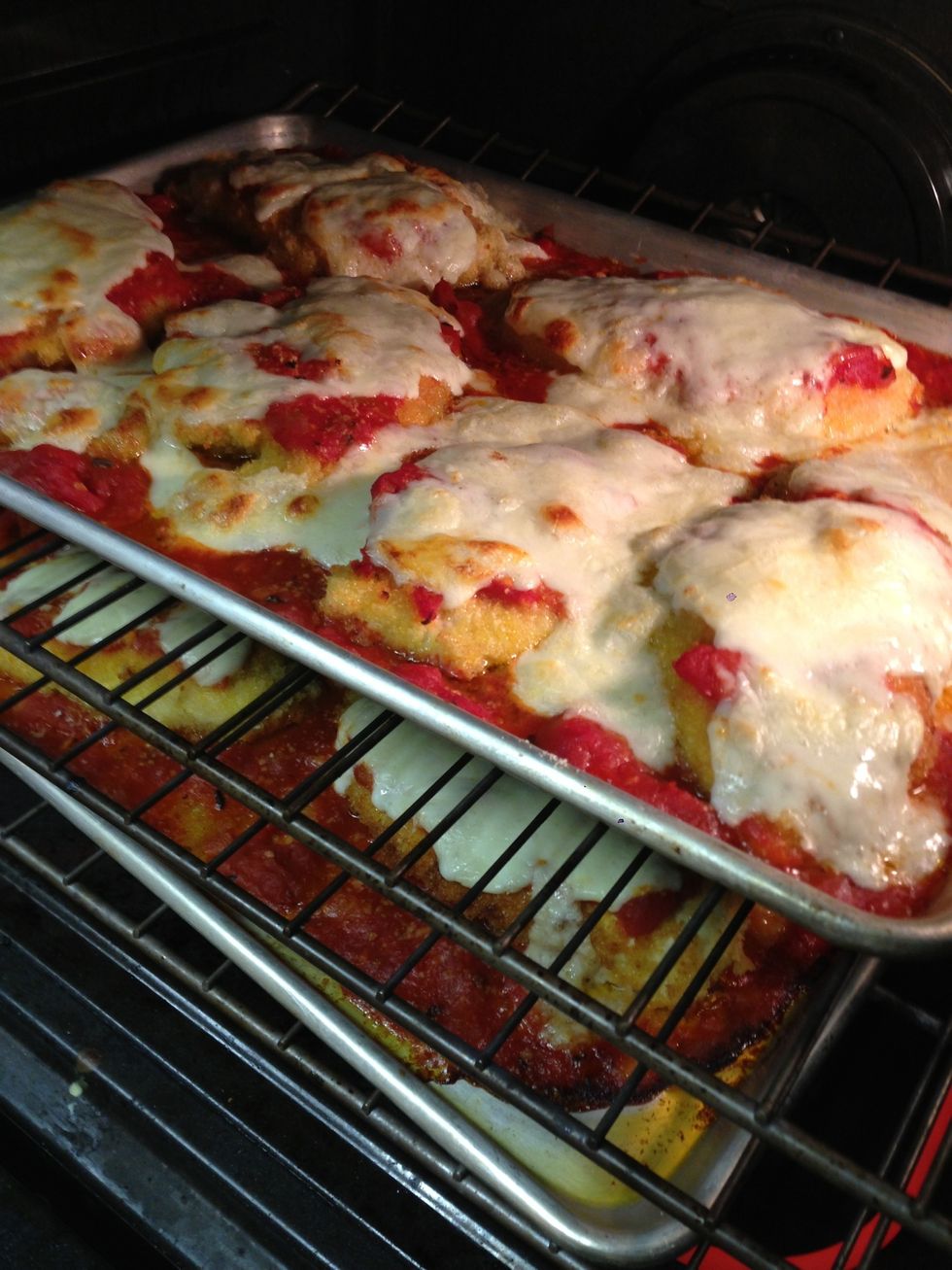 Once it is bubbling and the cheese is beginning to turn brown, it's done. It took us about 24 minutes, because this was a large batch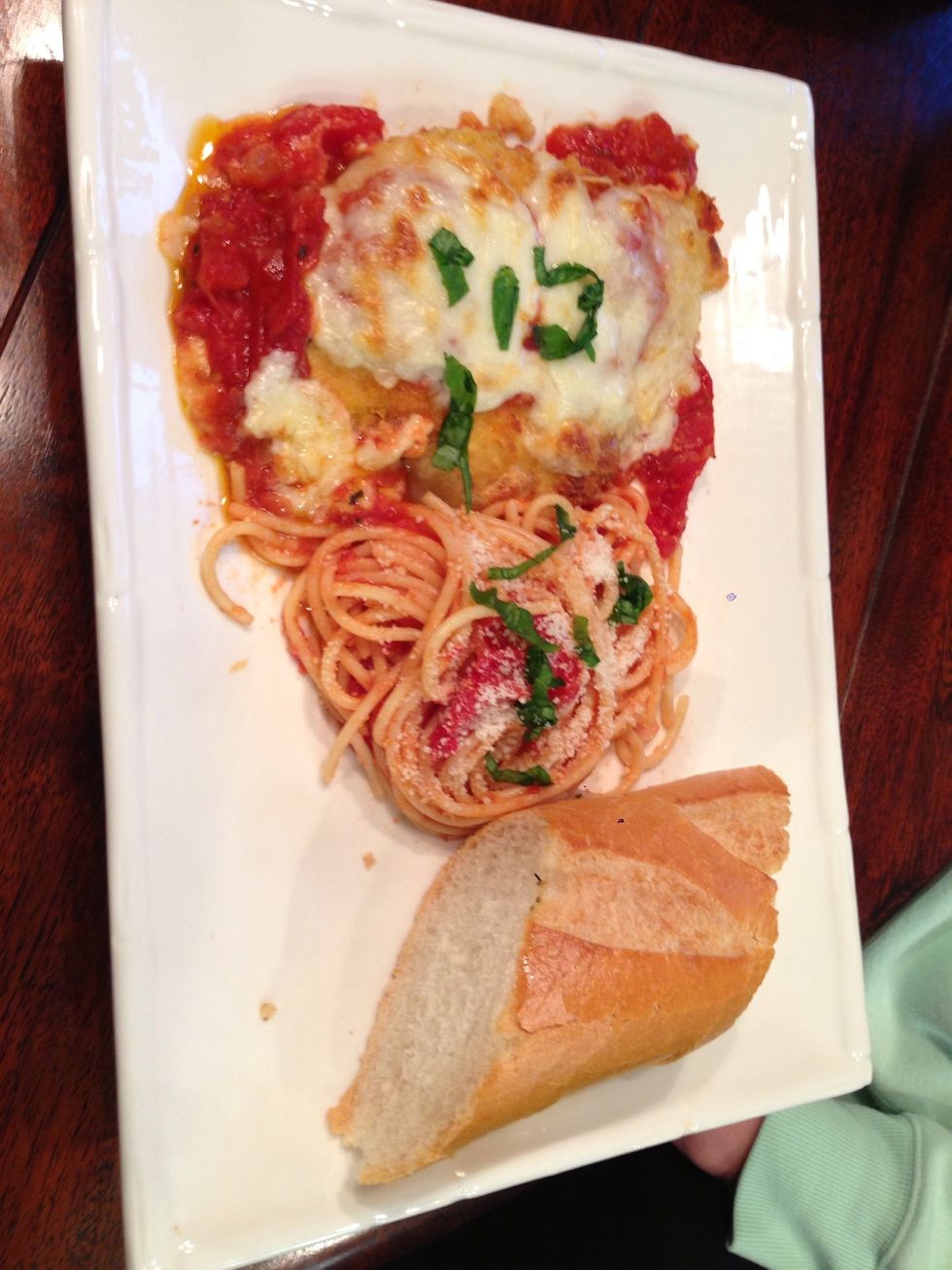 Done!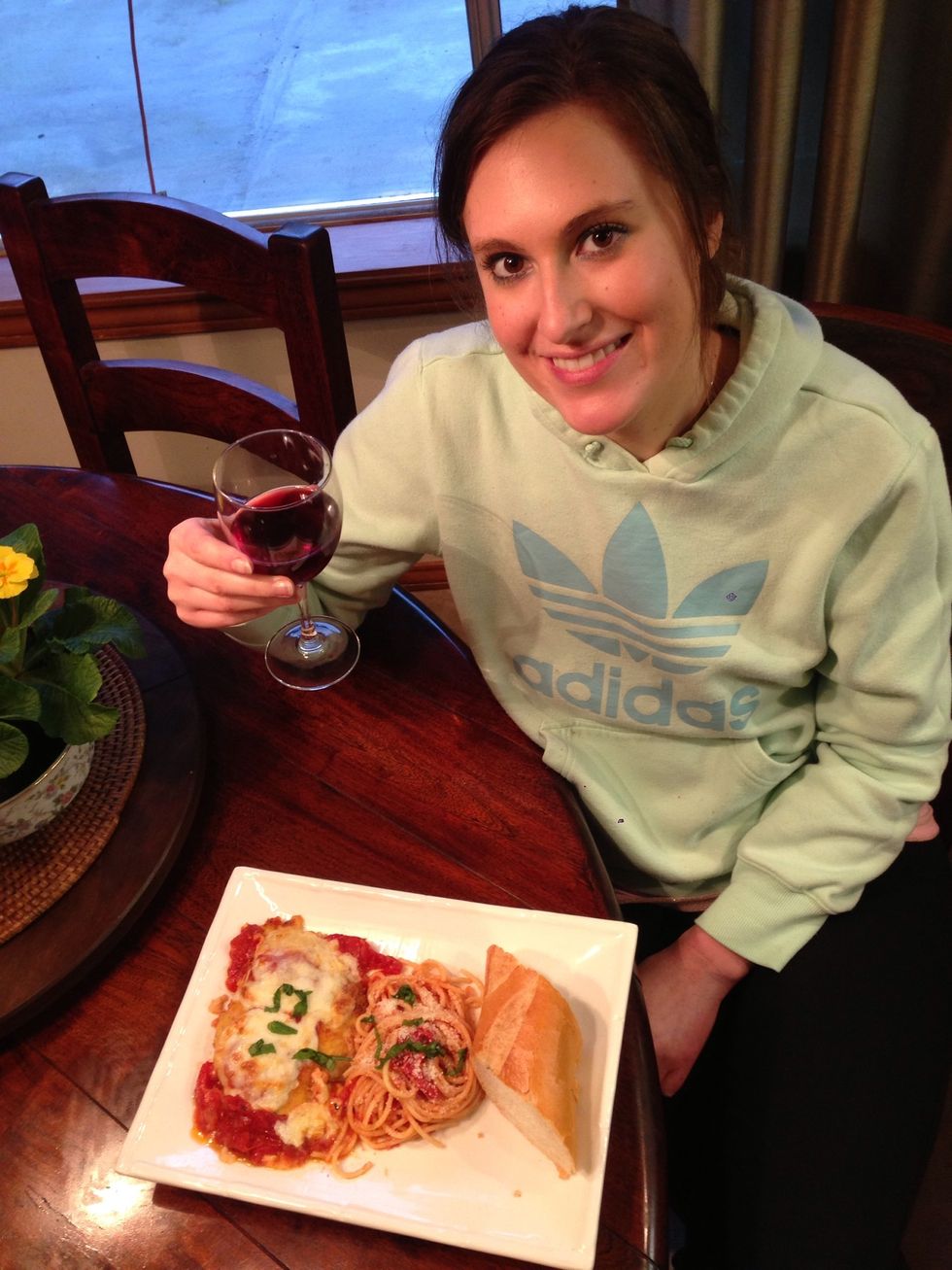 1.0 Sweet Onion
1.0c Extra virgin olive oil
56.0oz Whole Peeled Canned tomatoes (San marzano brand)
28.0oz Crushed tomatoes (San marzano brand)
20.0oz Stewed tomatoes
1.0bnch Basil
7.0 Garlic Cloves
1.0lb Mozzarella
1.0 Bottle Pinot noir red wine
3.0lb Thin sliced chicken breast
1.0Tbsp Penzeys pasta sprinkle
4.0c Panko bread crumbs
1.0pch Johnny's seasoning salt
2.0Tbsp Salt
1.0 Box De Cecco brand spaghetti