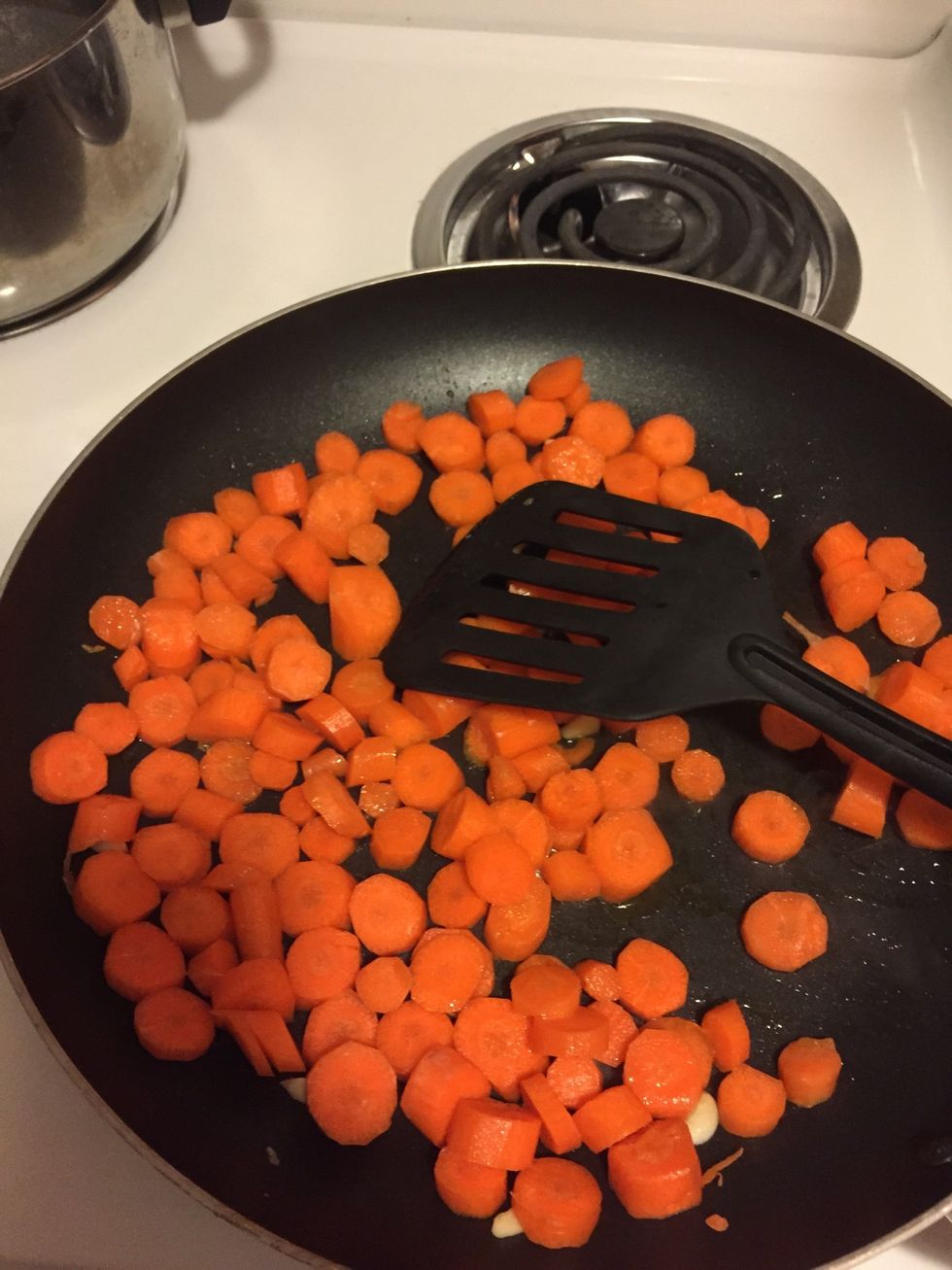 Chop carrots and place in a skillet pre-heated with 1 tbsp of olive oil. Add the garlic and cook at medium-high temperature for 5min.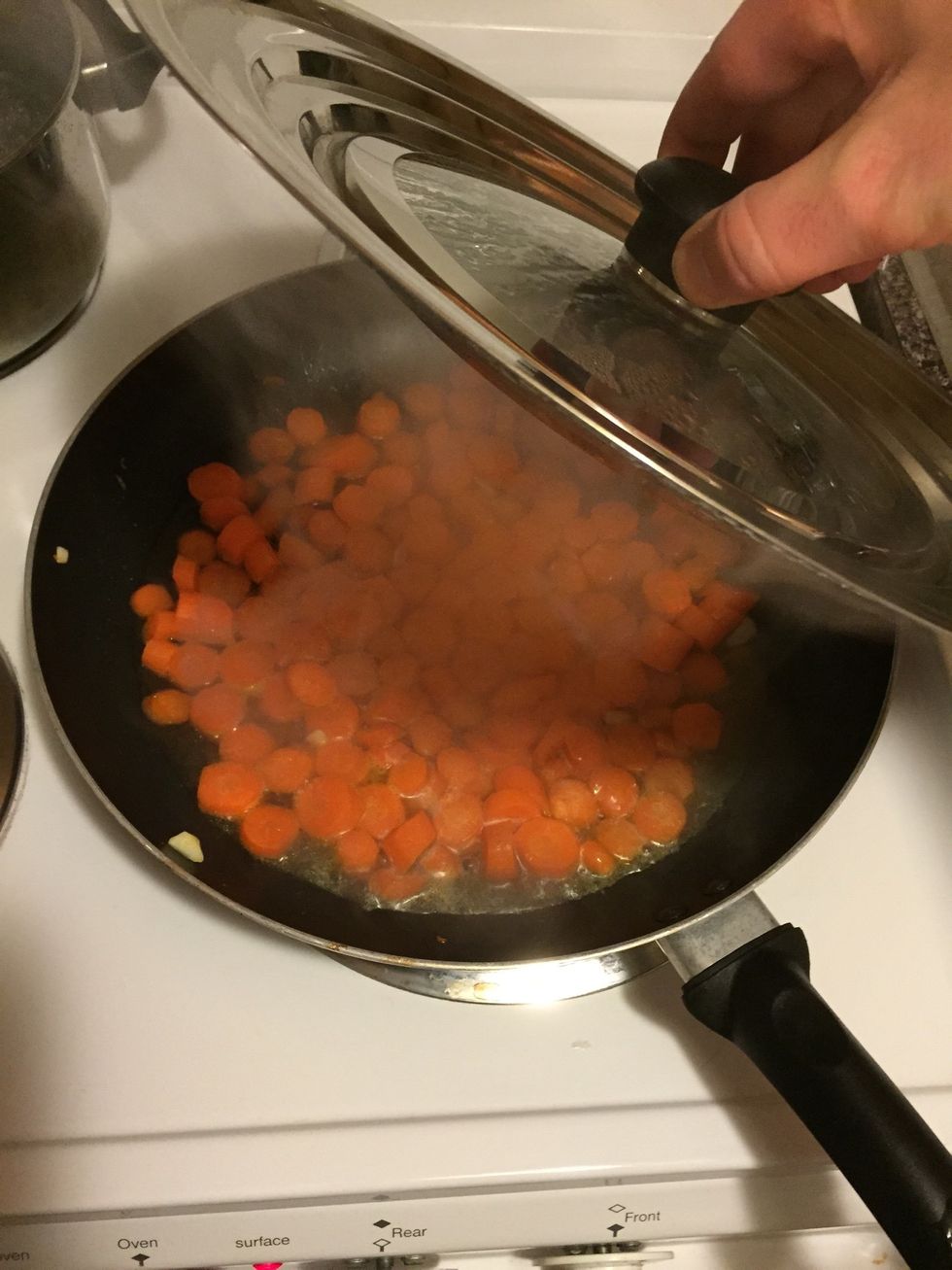 After 5min or once carrots are shiny, add half-cup of water and cover to cook at medium temperature for 5-10min or until they become slightly tender (not too tender because they'll cook more. Season.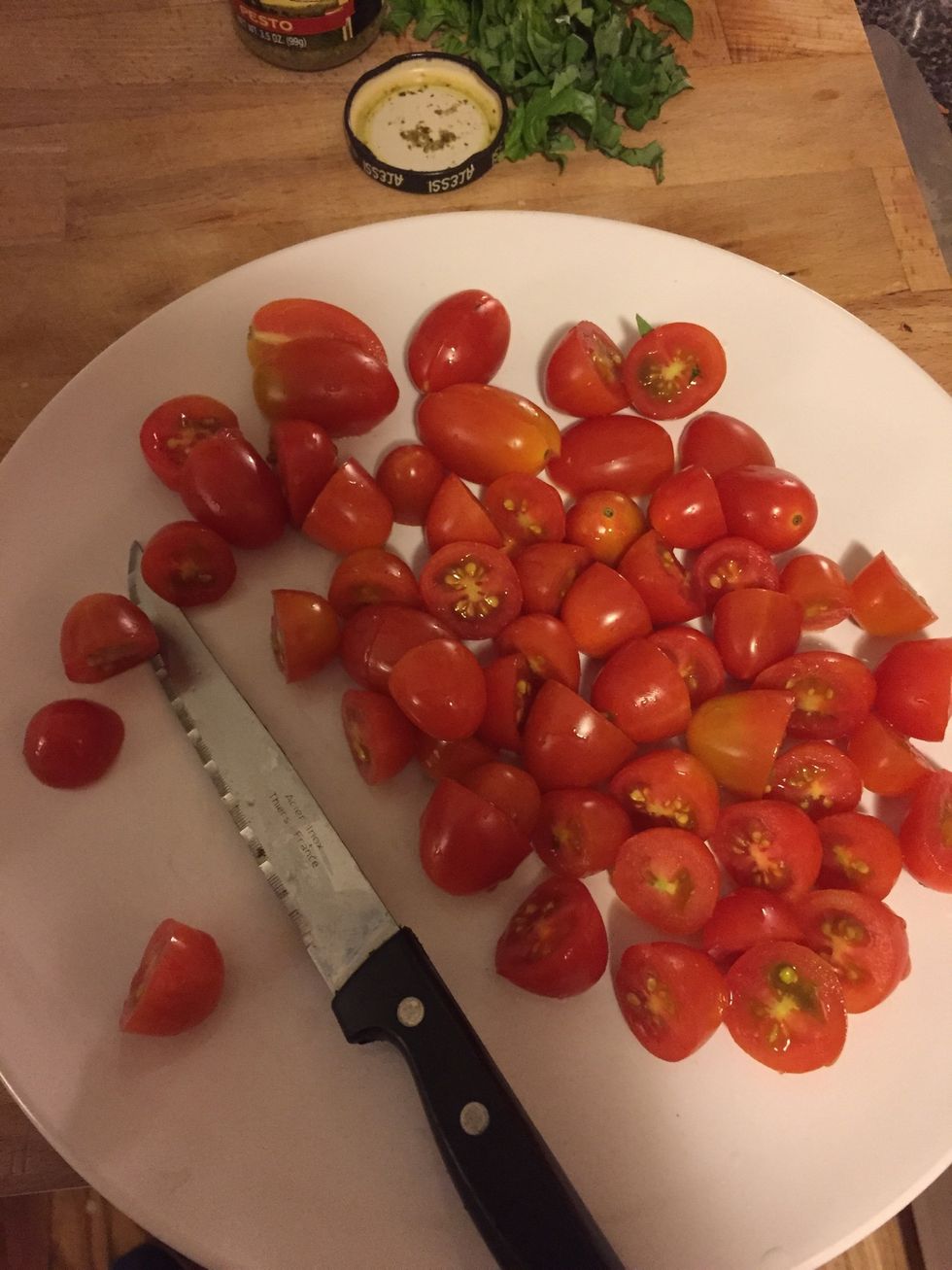 While carrots are stewing, cut cherry tomatoes in half and boil water for pasta with salt.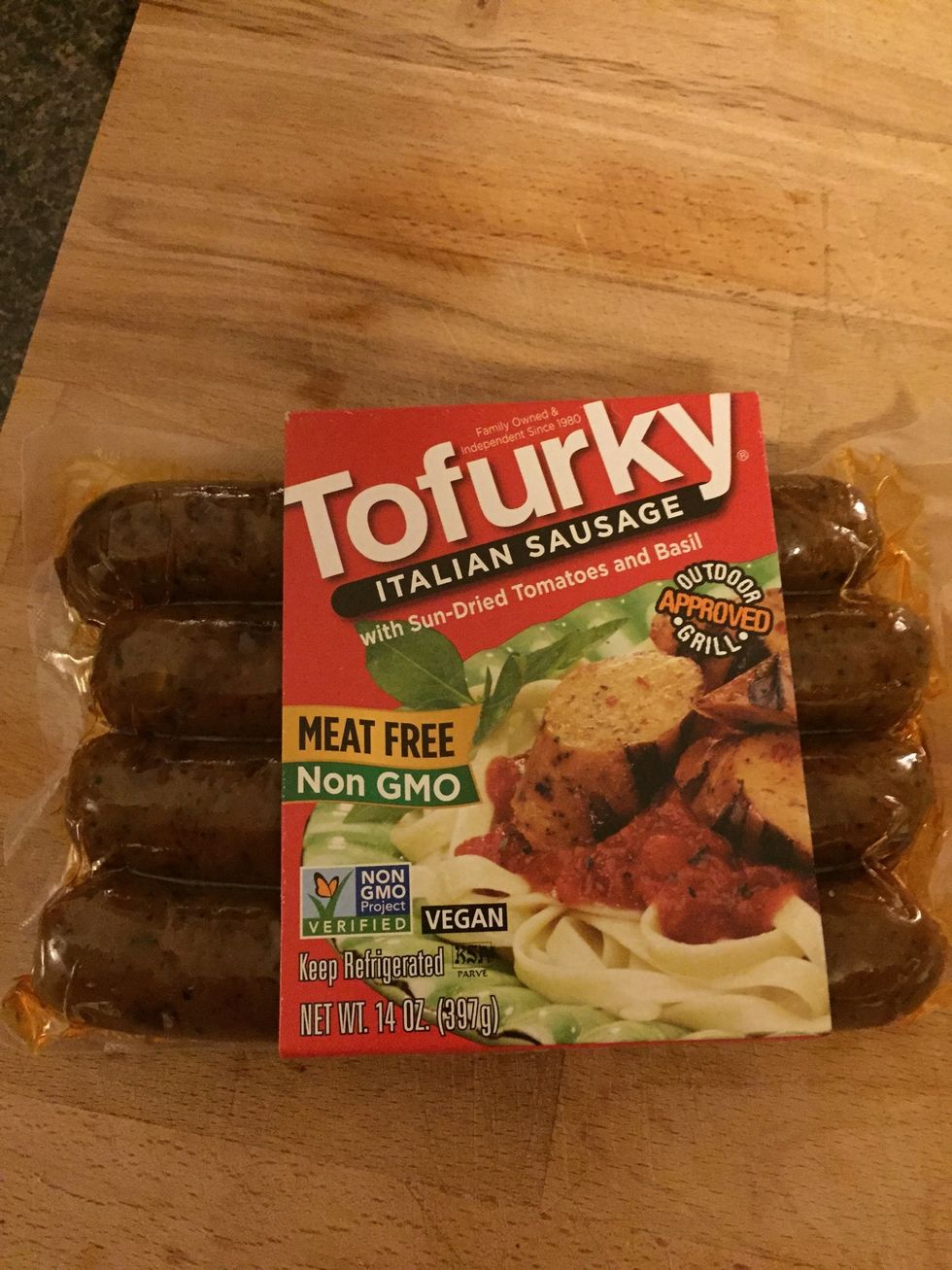 Example of vegetarian sausage (Italian style is the best match with pesto). Cut in 2-3 cm slices. Add with tomatoes to the carrots just before starting boiling pasta.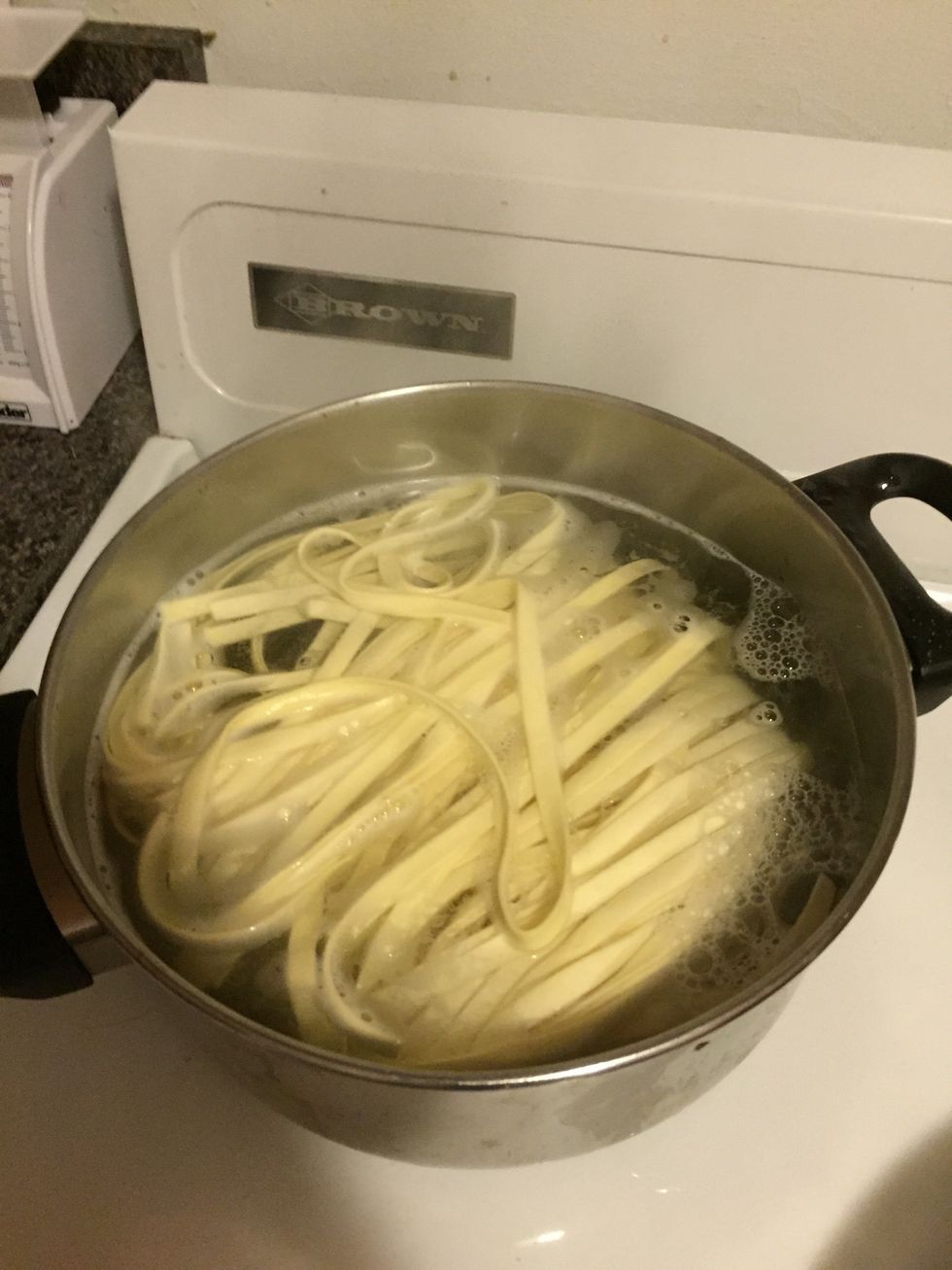 When carrot are slightly tender, prepare fresh pasta (should not be more than 2-3 min in salted boiling water).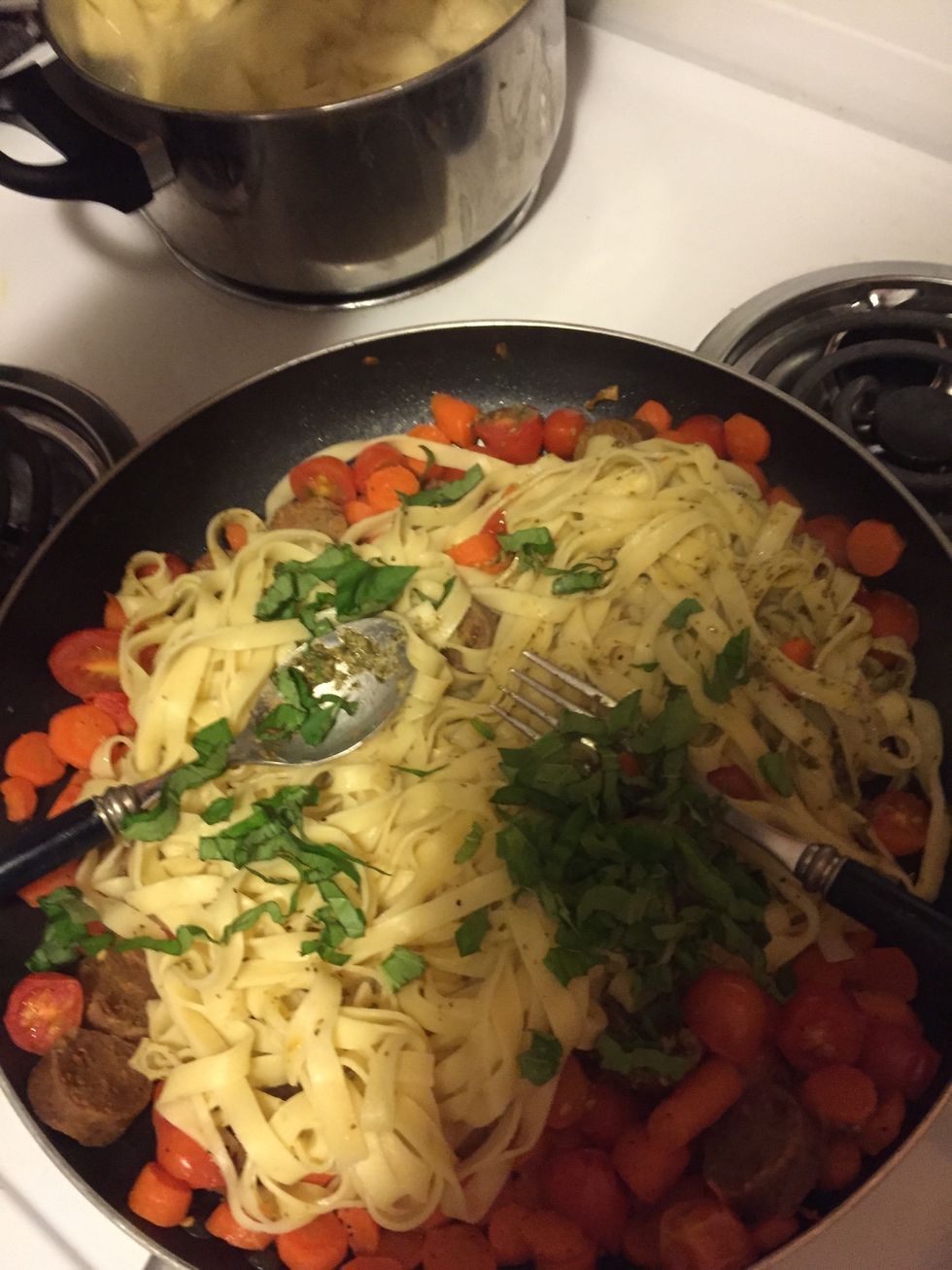 Throw pasta on vegetables and add the presto and the chopped leaves of basil. Mix for 2min and it is ready to serve.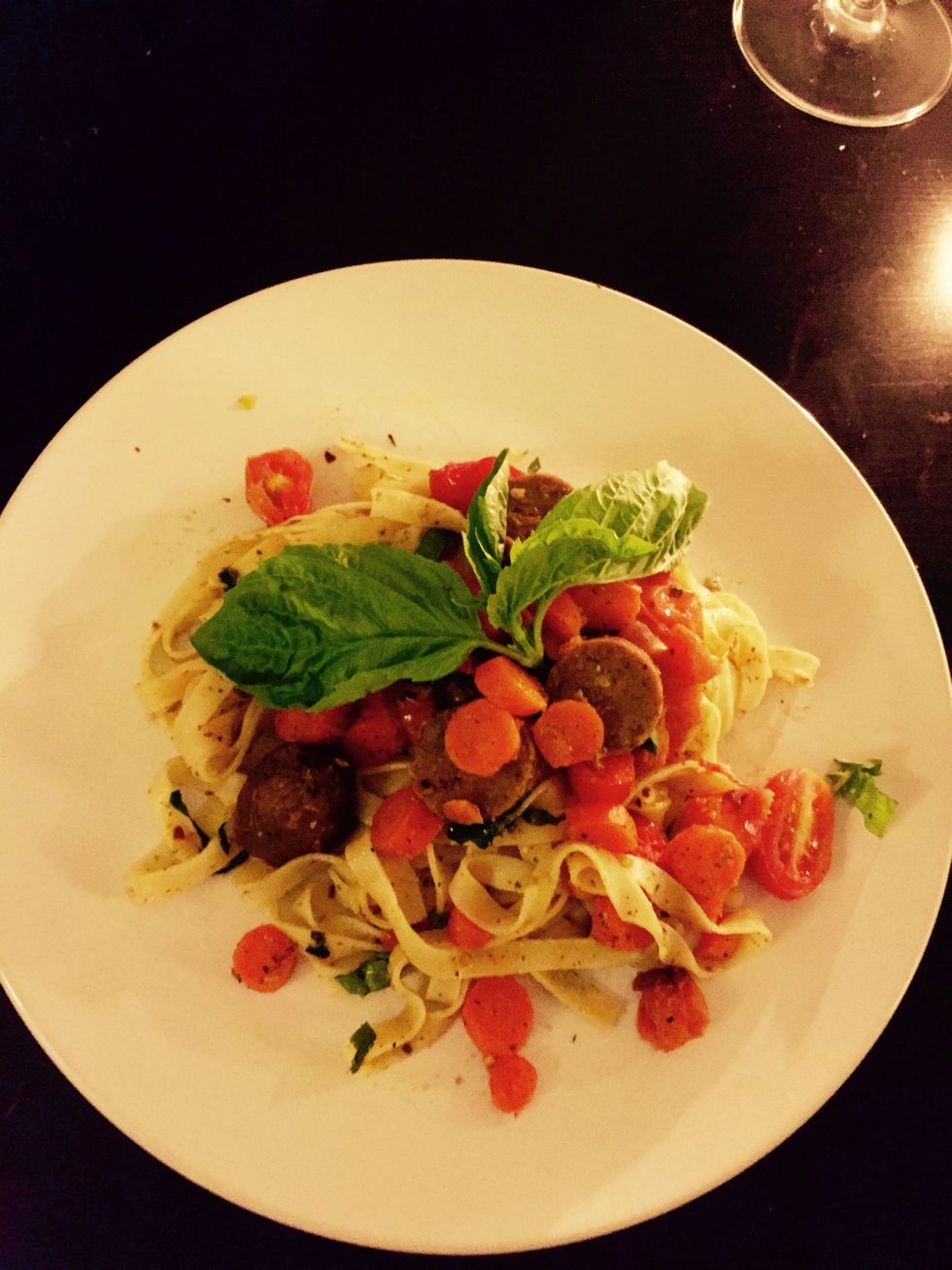 Buon appetito!
200.0g Fresh linguine
3.0Tbsp Pesto
200.0g Cherry tomato
200.0g Carrots
Basil
2.0 Garlic clove
2.0 Veggie sausages
Pepper
Salt
2.0Tbsp Olive oil