Gather Ingredients. Any type of shredded cheese is fine, I like mozzarella best.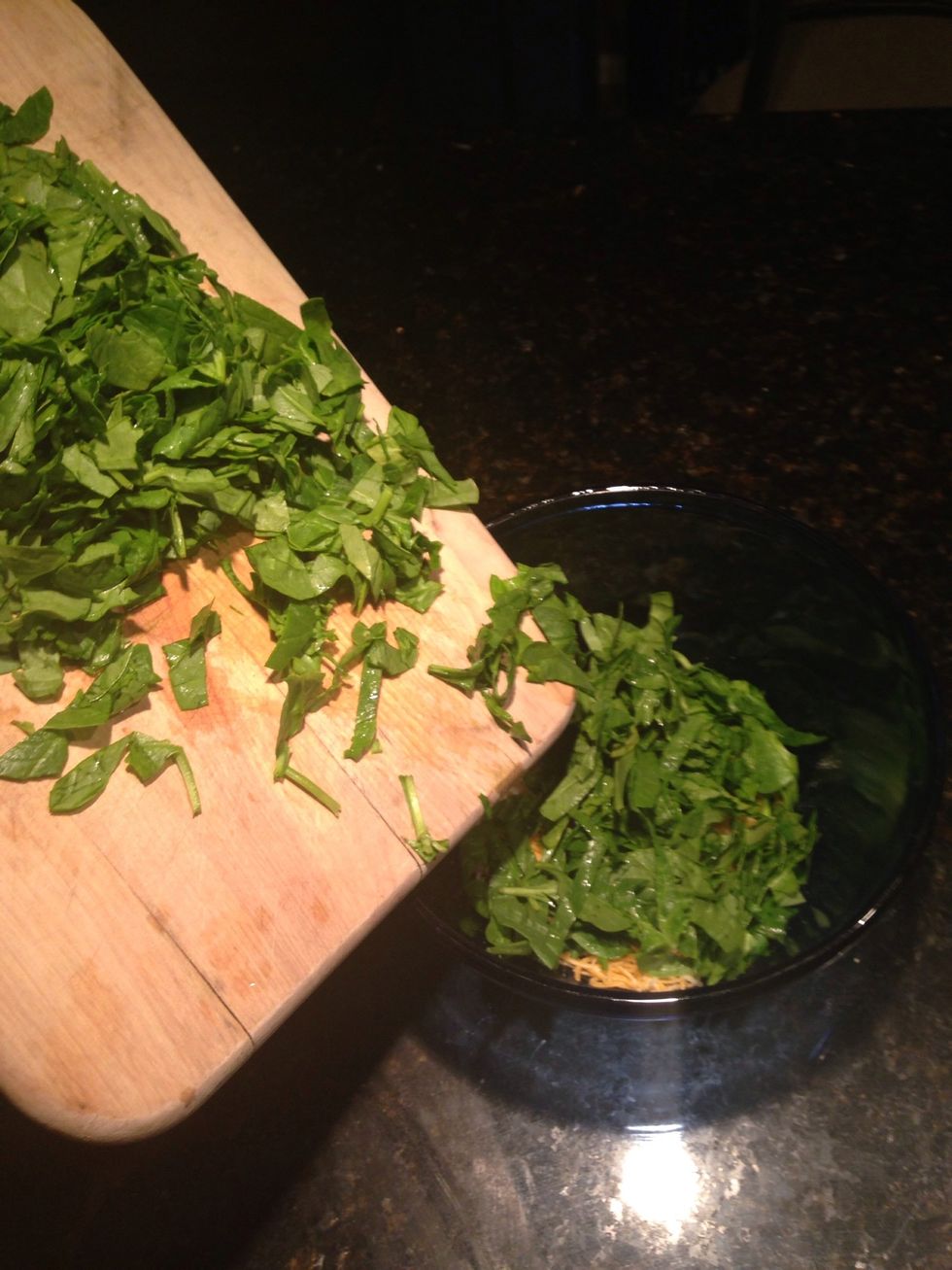 Chop spinach and add it and the cheese into a large mixing bowl.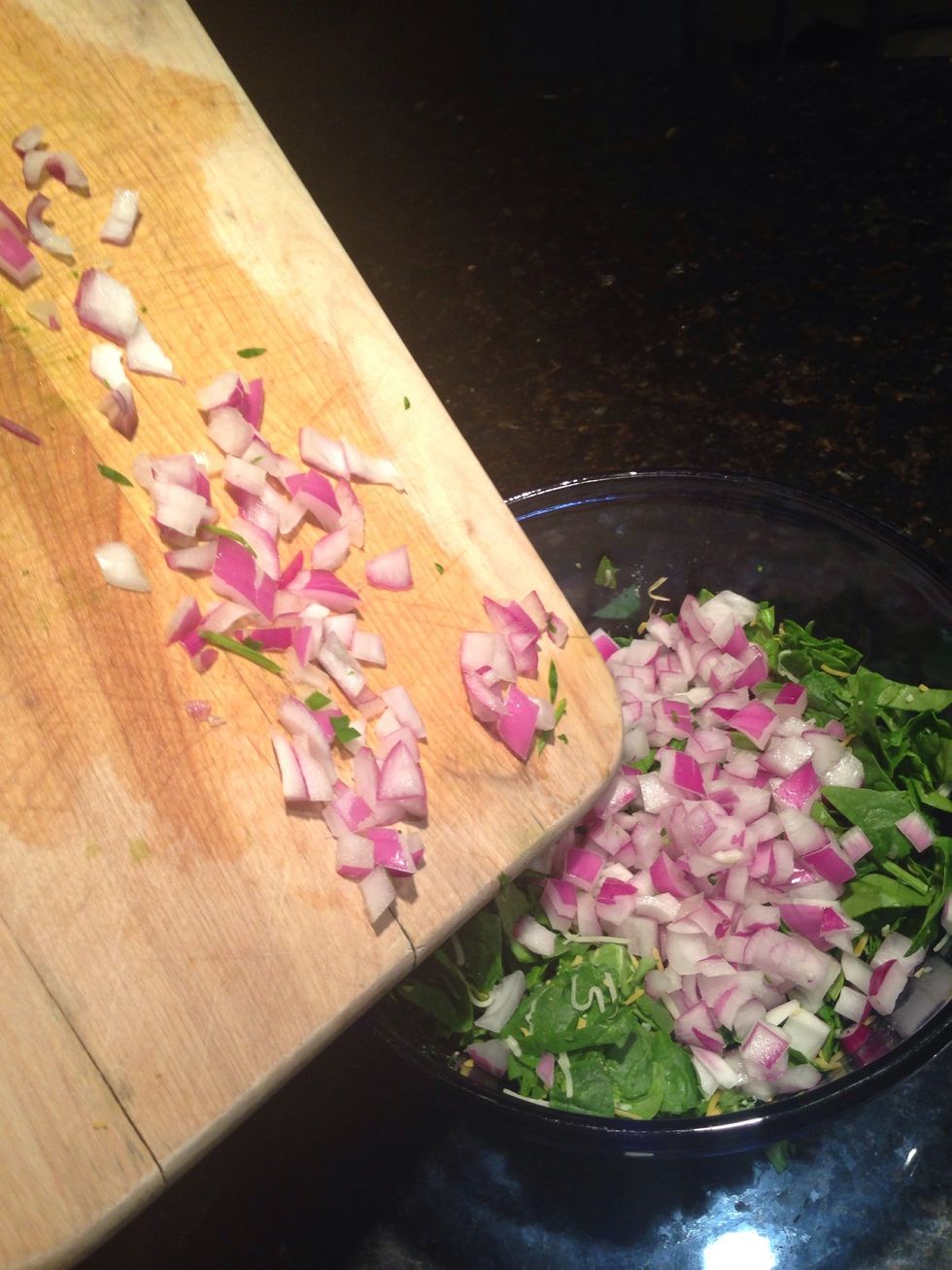 Chop onion and add.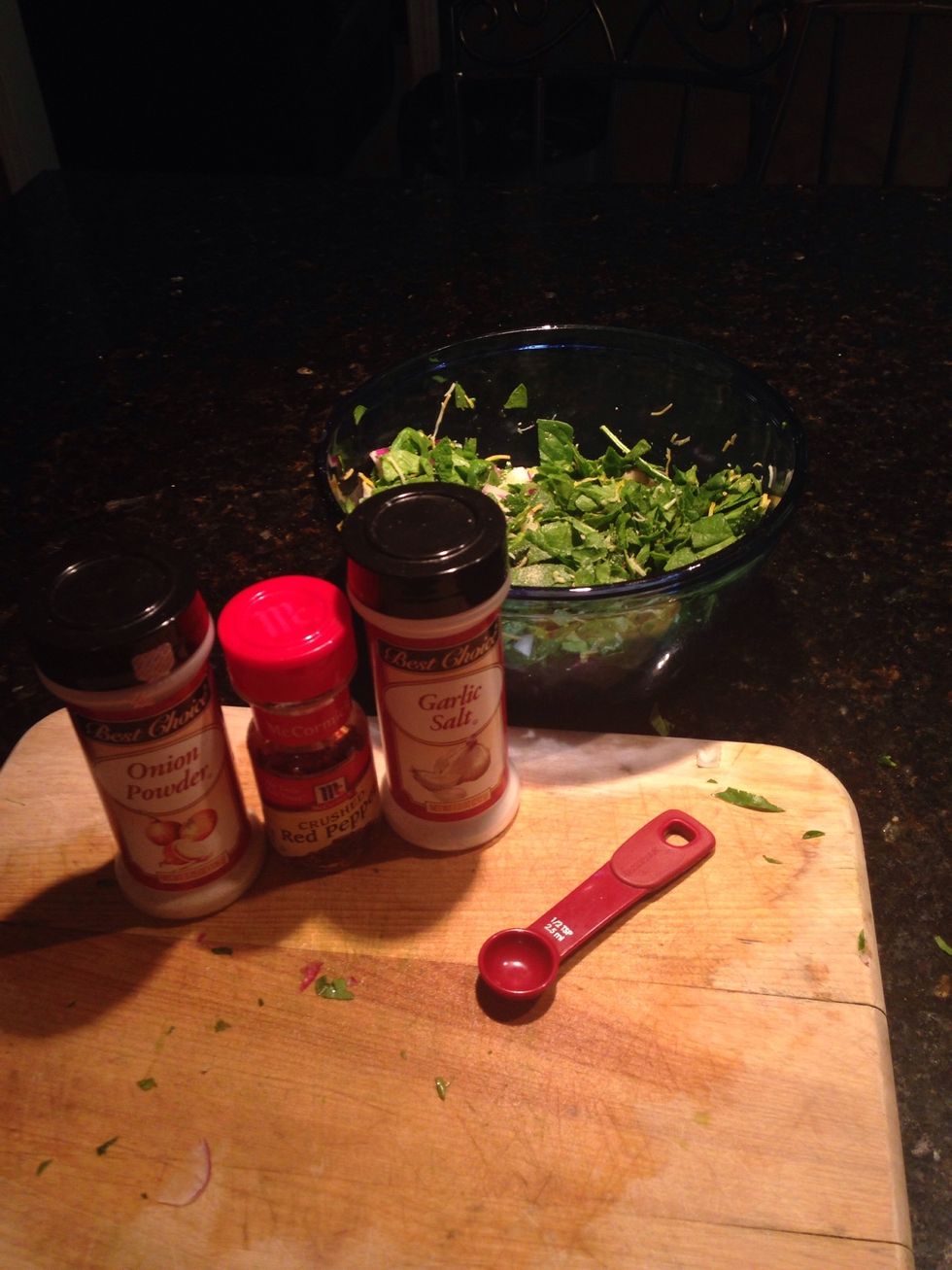 Stir in all three spices.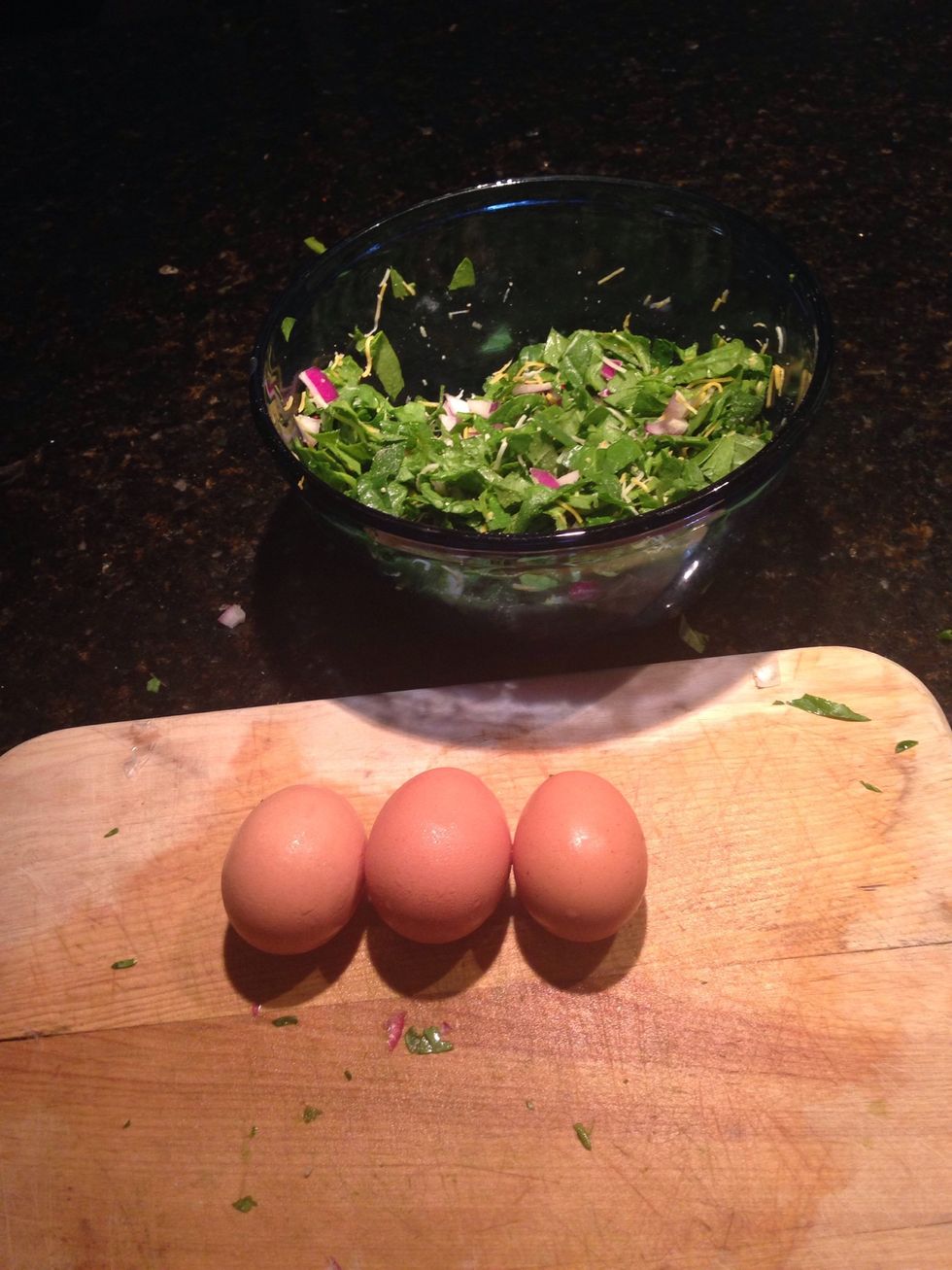 Mix in three egg whites.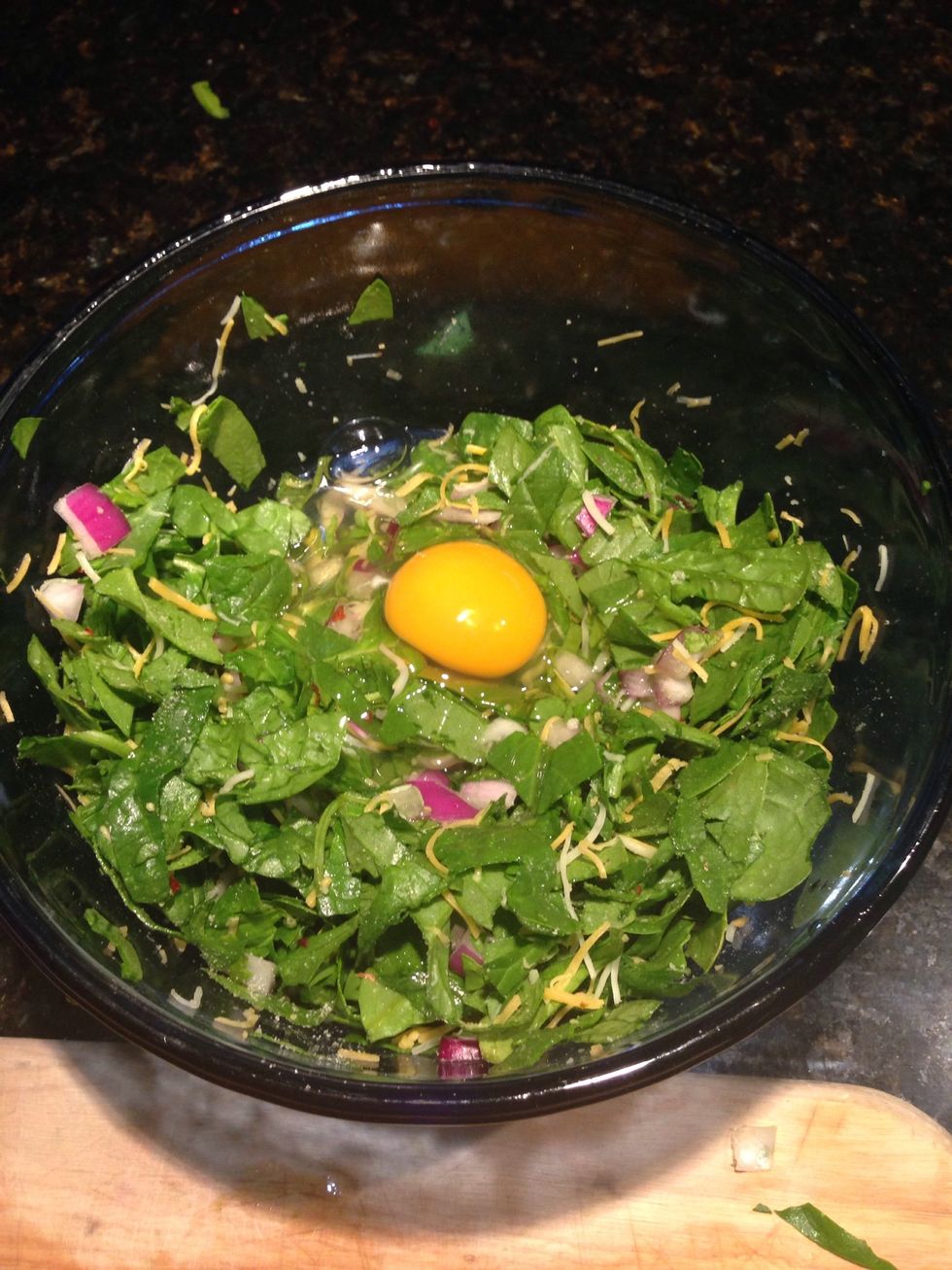 Mix in one whole egg.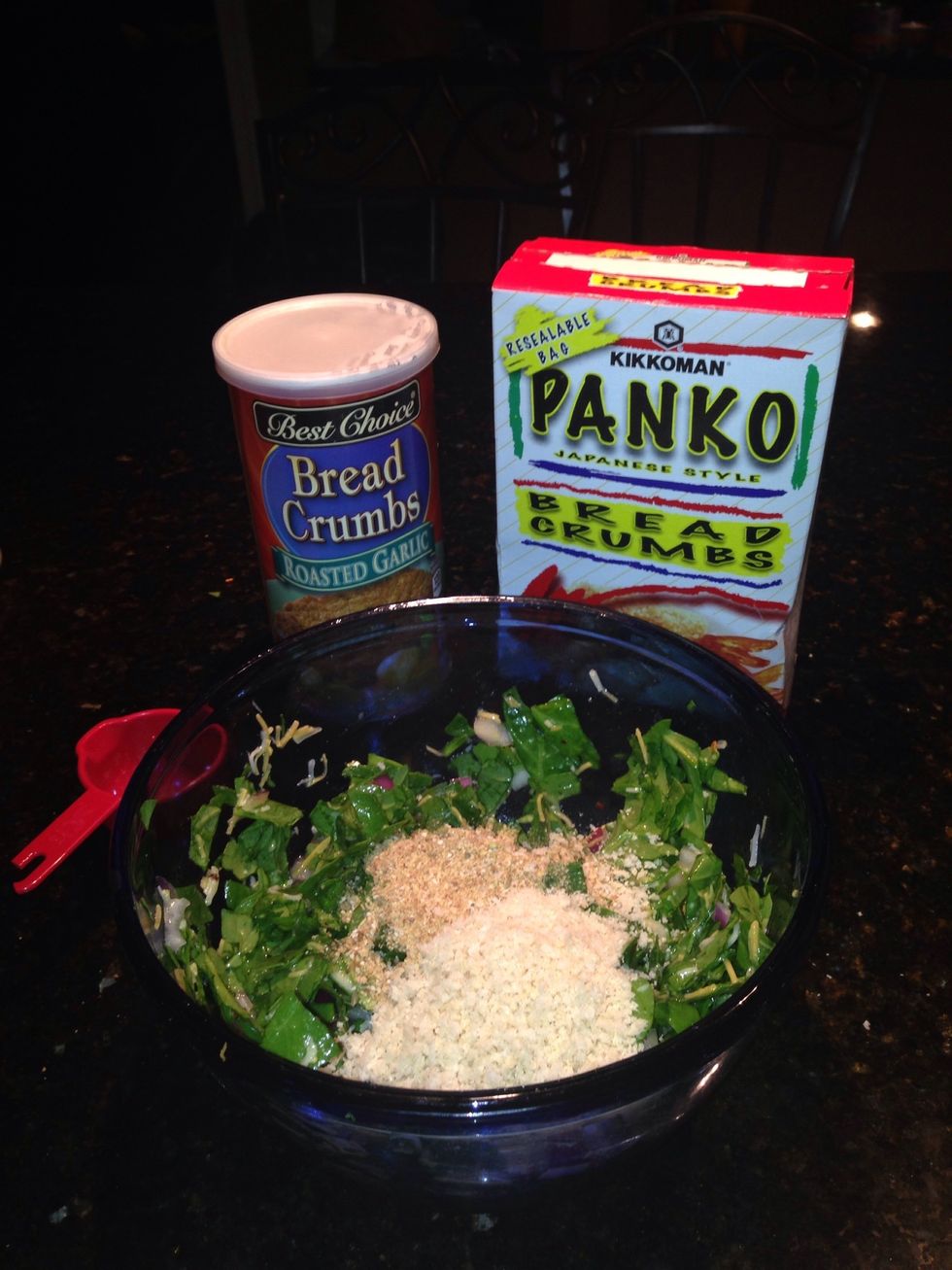 Add bread crumbs. Any flavor of the flavored bread crumbs will work. I usually use roasted garlic or Italian.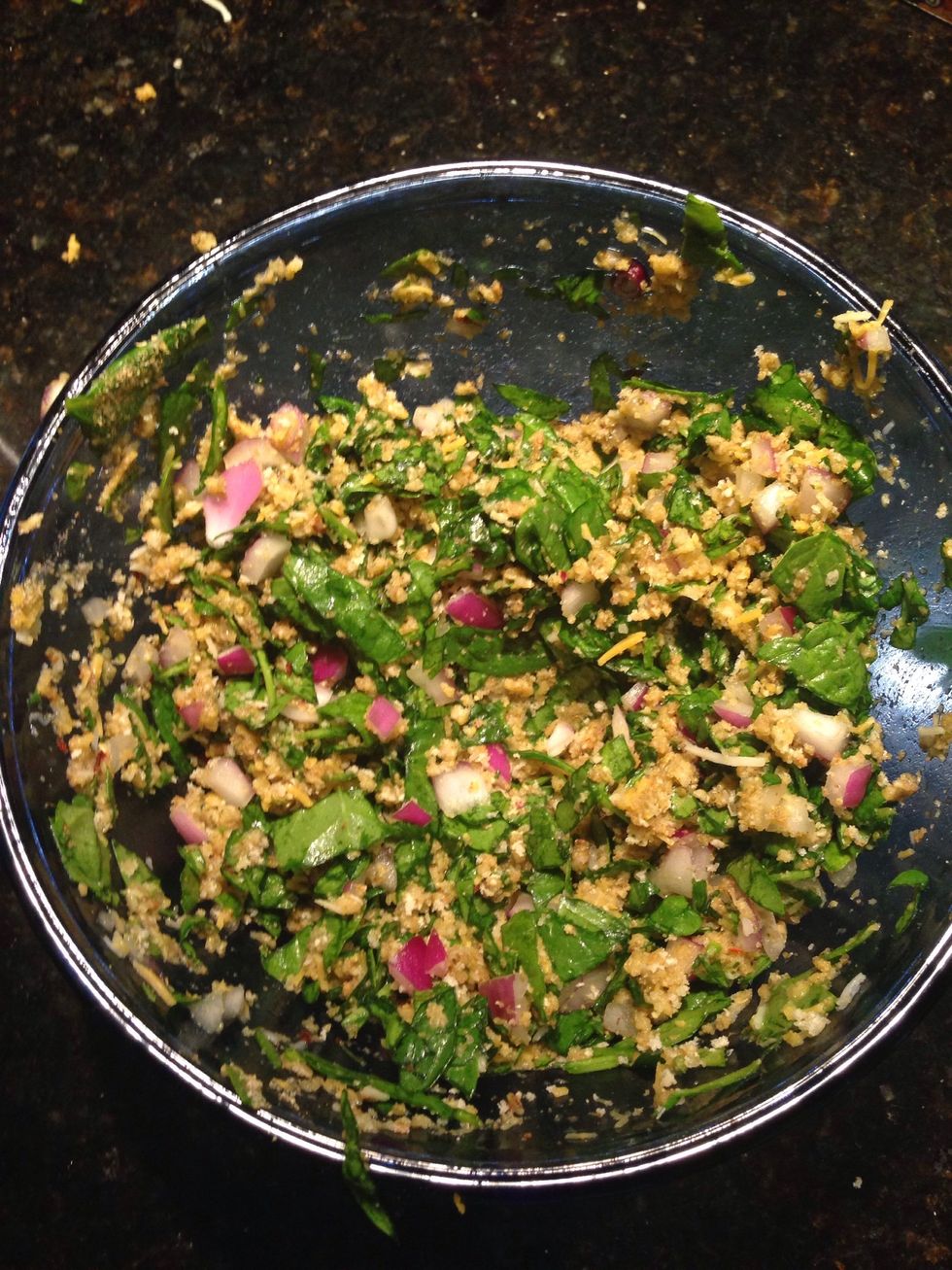 Stir until a dough like consistency forms. More bread crumbs may be added to achieve this texture.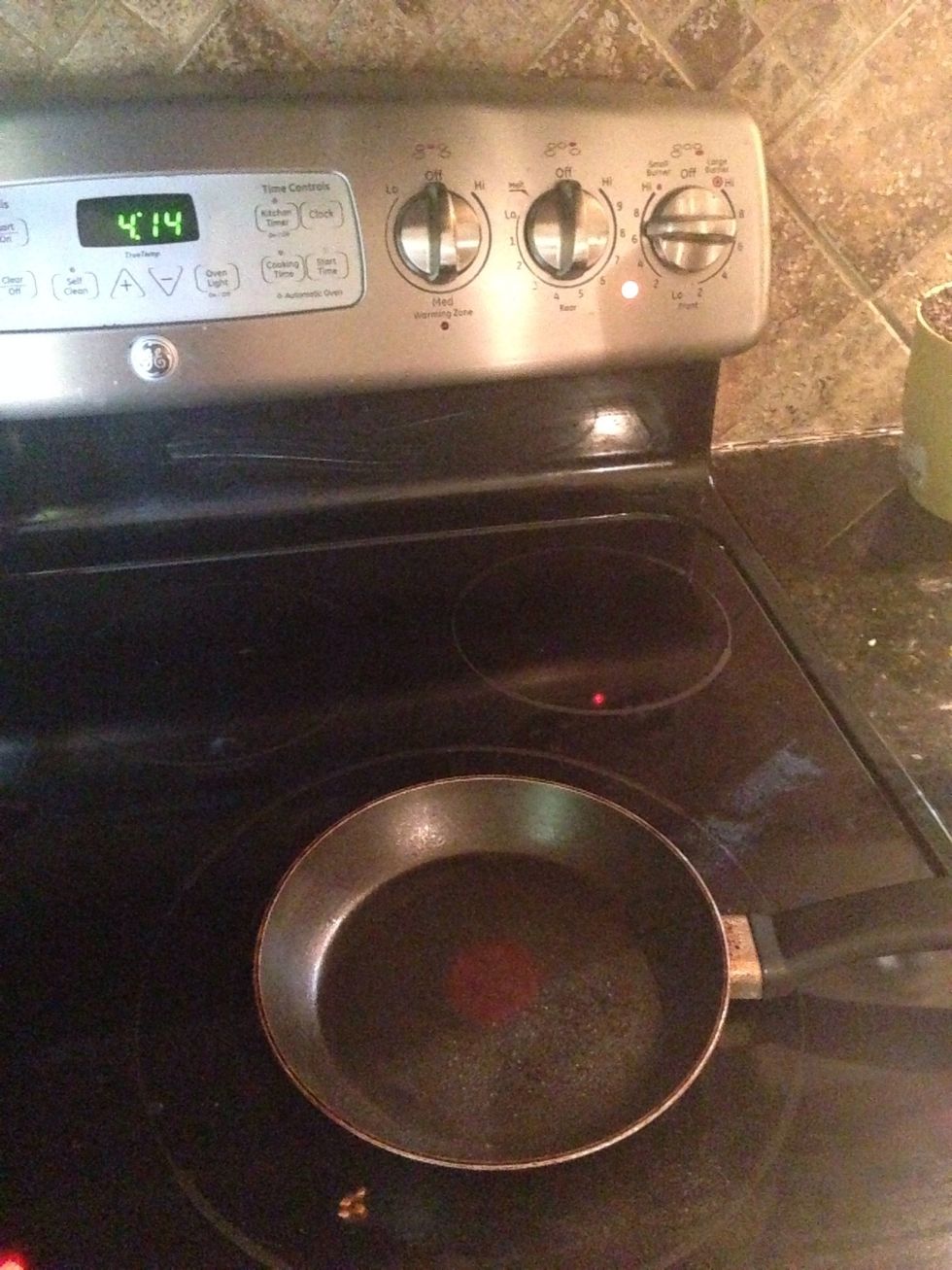 Coat pan with olive oil and set the stove to medium/hot.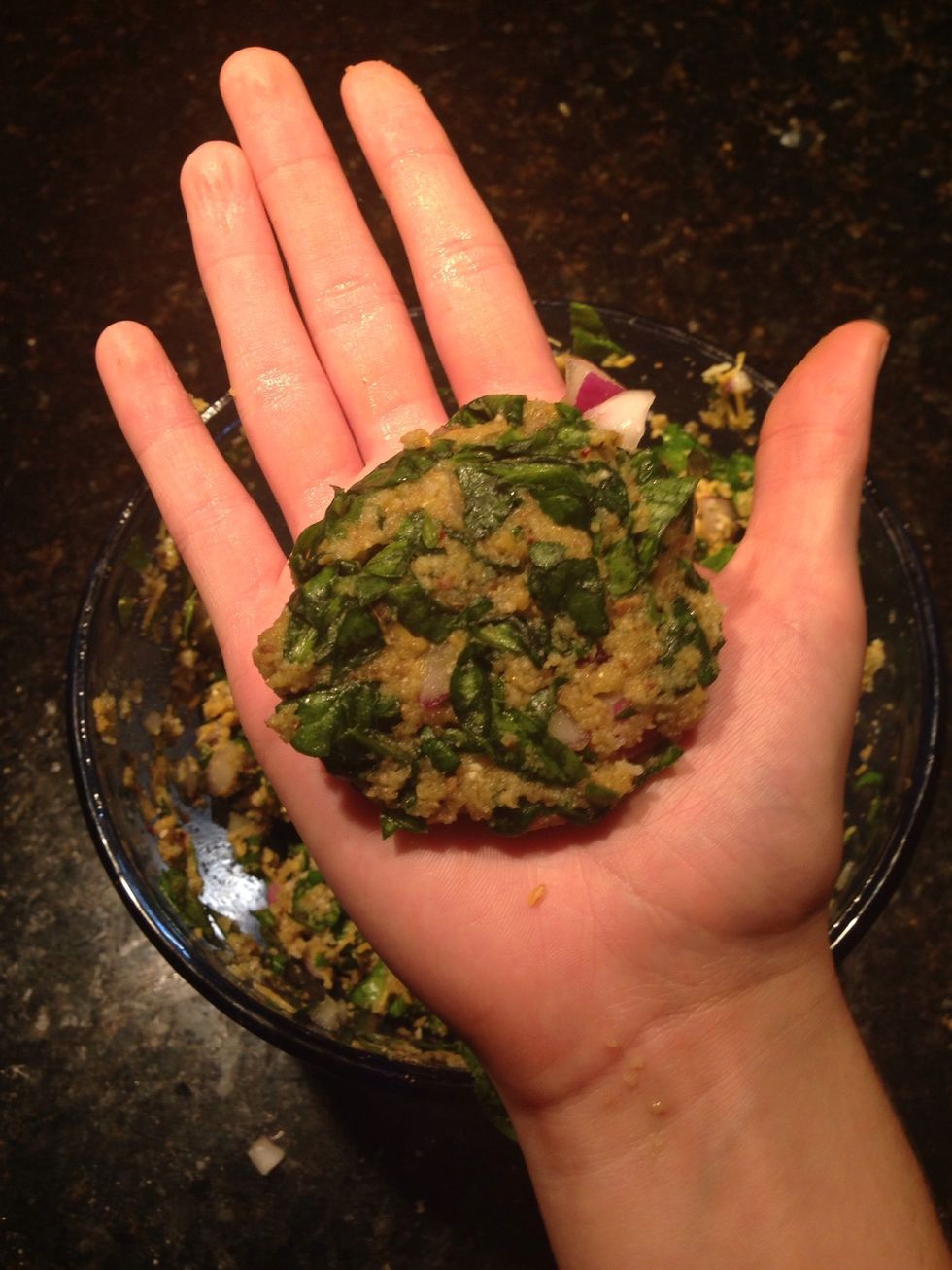 Scoop a handful of mixture and form into a patty.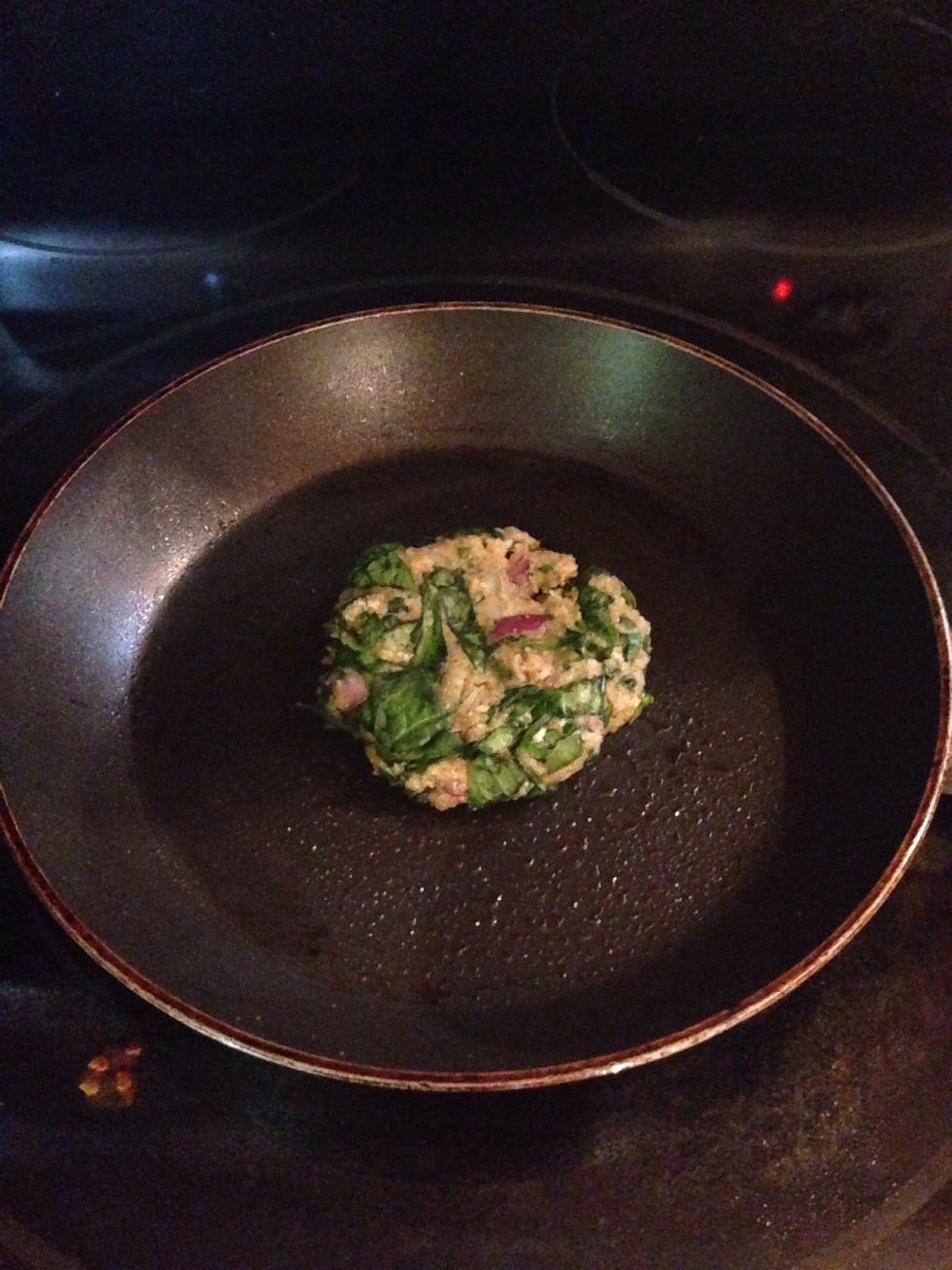 Cook on each side for a couple minutes until golden brown.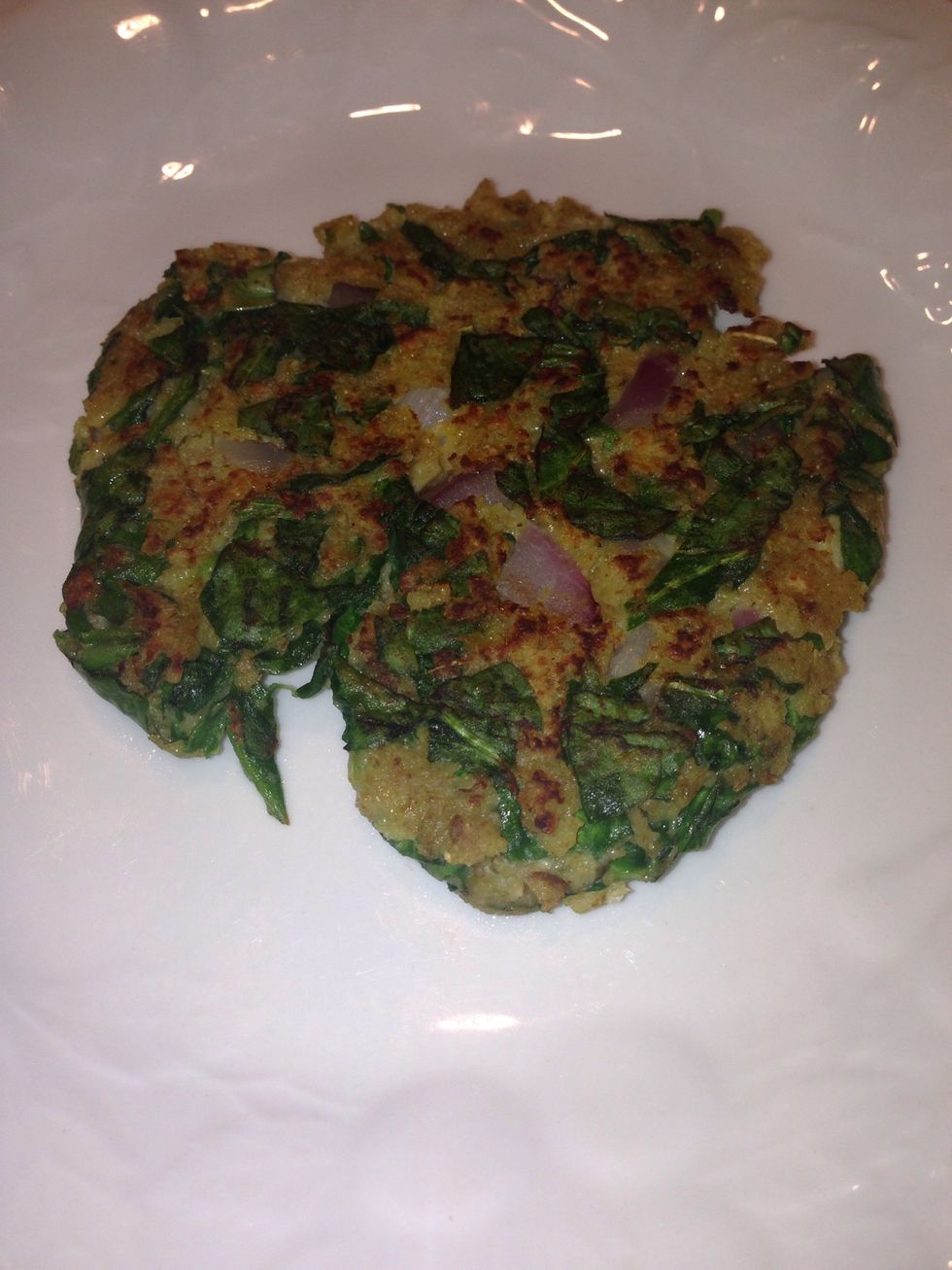 Finish product!
I cook 3 at a time.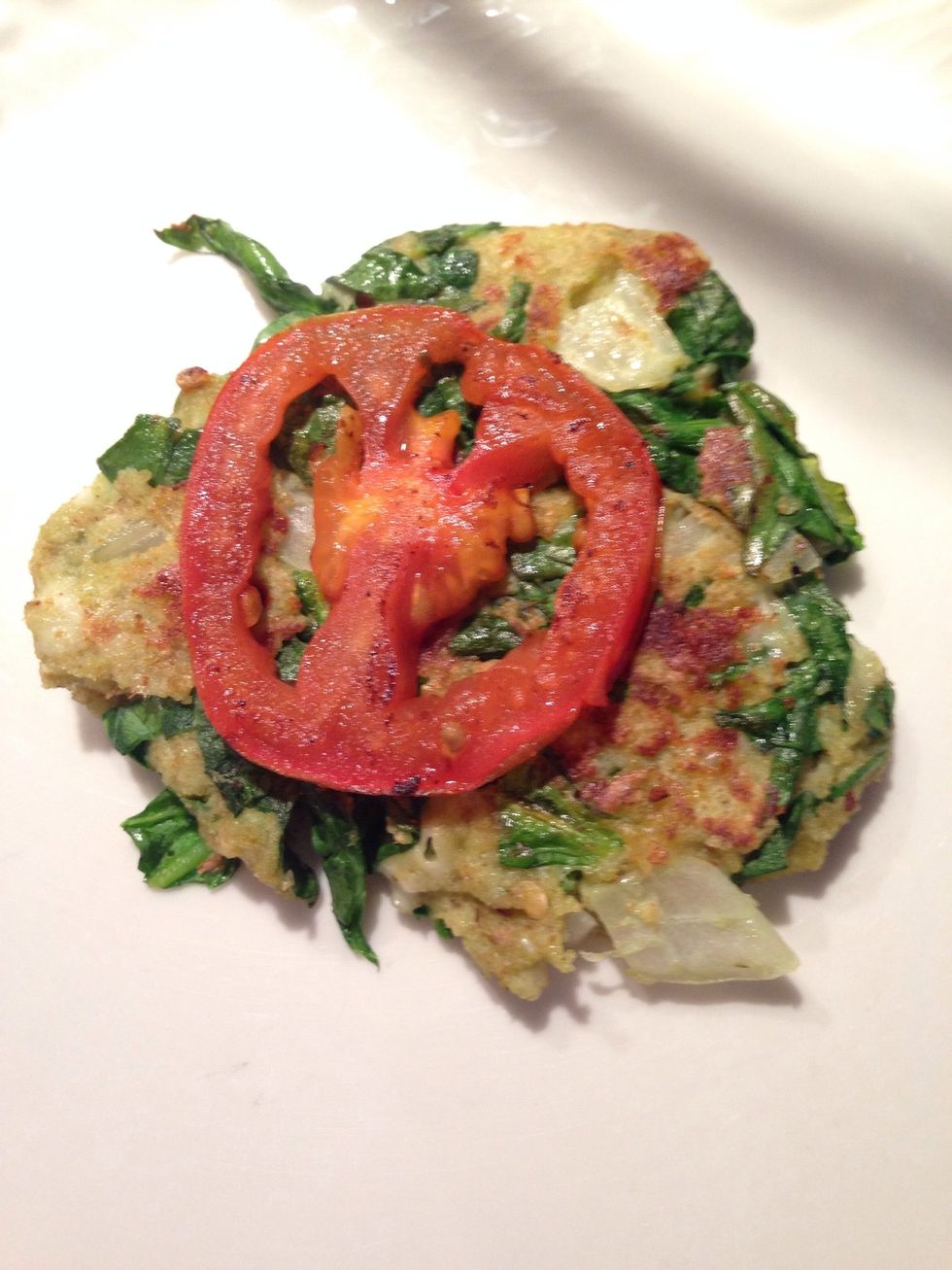 If you really want to go the extra mile, thinly slice a tomato, cook it the same way as the spinach patties, and serve it on top. Super yummy.
3/4 Bag of fresh spinach
1/2c Panko bread crumbs
3/4c Flavored bread crumbs
1/2 Onion (red or white)
4.0 Eggs
1/2tsp Red pepper flakes
1/2tsp Onion Powder
1/2tsp Garlic Salt
Olive Oil
1/2c Shredded Cheese
Brooke Evans
Let us be consumed with the creator of all things rather than with the things he created.\n Tov Meod