Gather ingredients. Pepper combinations should be selected for your preference in heat. Be sure to wear gloves or protect skin from hot peppers. Dice all ingredients (except lime).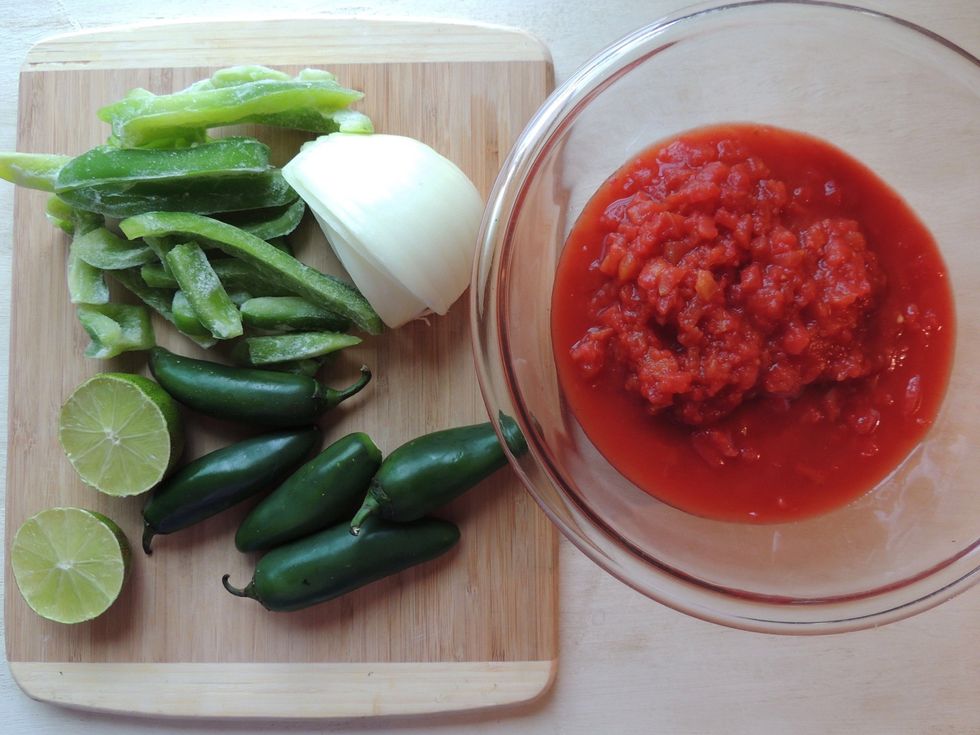 Add the diced ingredients to a pot to simmer, low heat. Squeeze lime, add spices and optionals; stir. It's ok to use frozen veggies. You can used canned organic tomatoes if fresh isn't available.
Stir occasionally and taste. Remove from heat and serve or refrigerate. *if you do not like chunky salsa, use a food processor for veggies. **go all out and add diced fennel, chilies, beans and more!
19.0oz Diced tomatoes
1.0 Bell pepper
1.0c Onion
1.0 Lime (juice)
1/4tsp Salt
1.0pch Cilantro (optional)
1.0pch Basil
1.0pch Thyme
1.0pch Oregano
1/4tsp Cumin
Jalapeno pepper (optional)
Chiles (optional)
Mango (optional)
Fennel (optional)