How to cook delicious potstickers from home
You wanna make delicious POTSTICKERS at home?! Make this today or right now to satisfy your munchies! So simple, easy, and real fast. Seriously. Delicious. Trust us.
90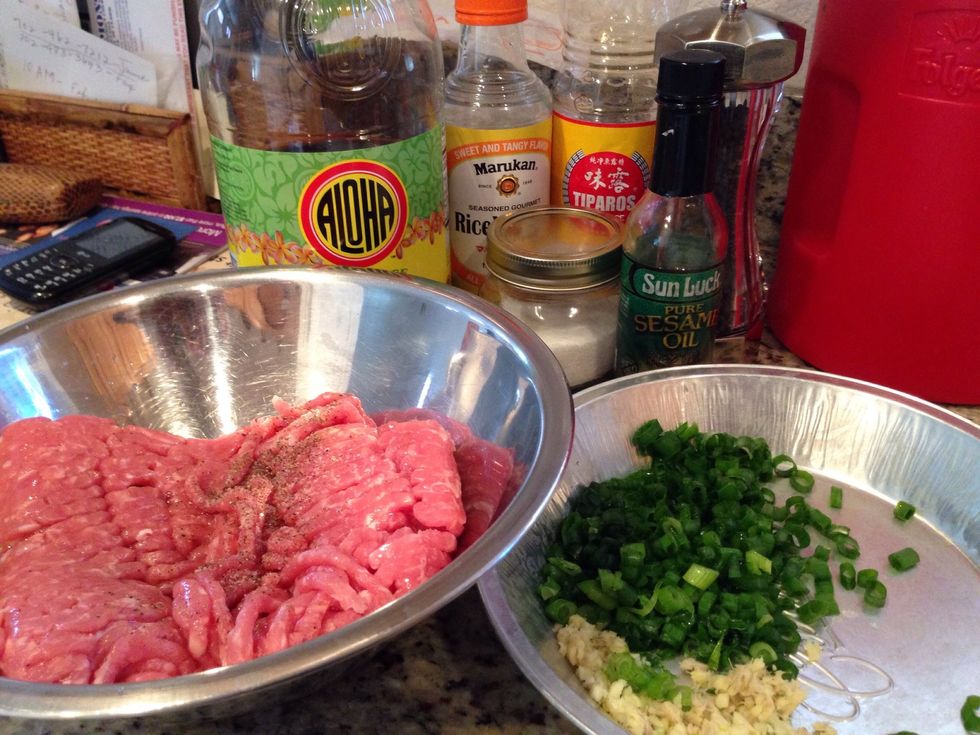 1⃣ Mix all ingredients in a bowl.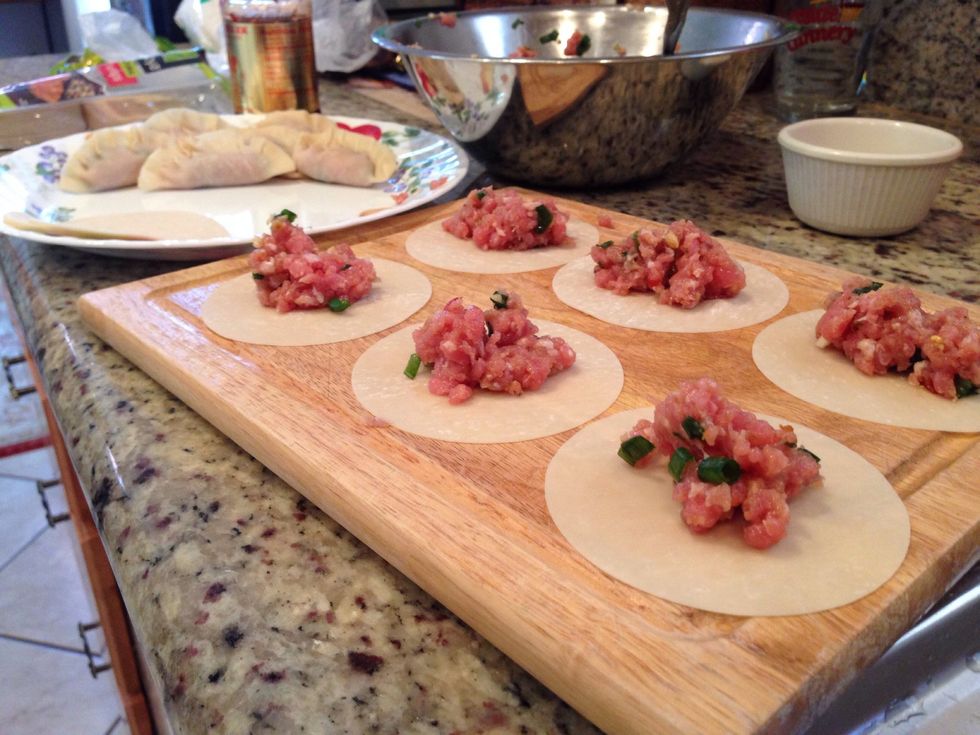 2⃣ Place filling in wrapper and dab the edges of the wrapper with a little bit of water to make it stick when you fold it.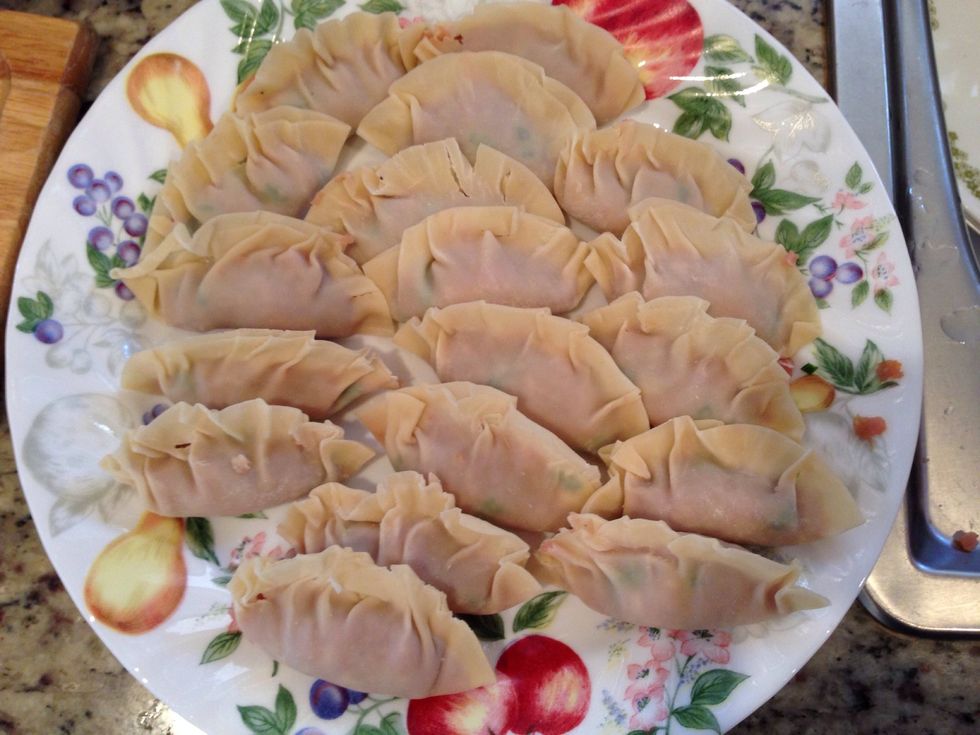 3⃣ Pinch and seal the edges together.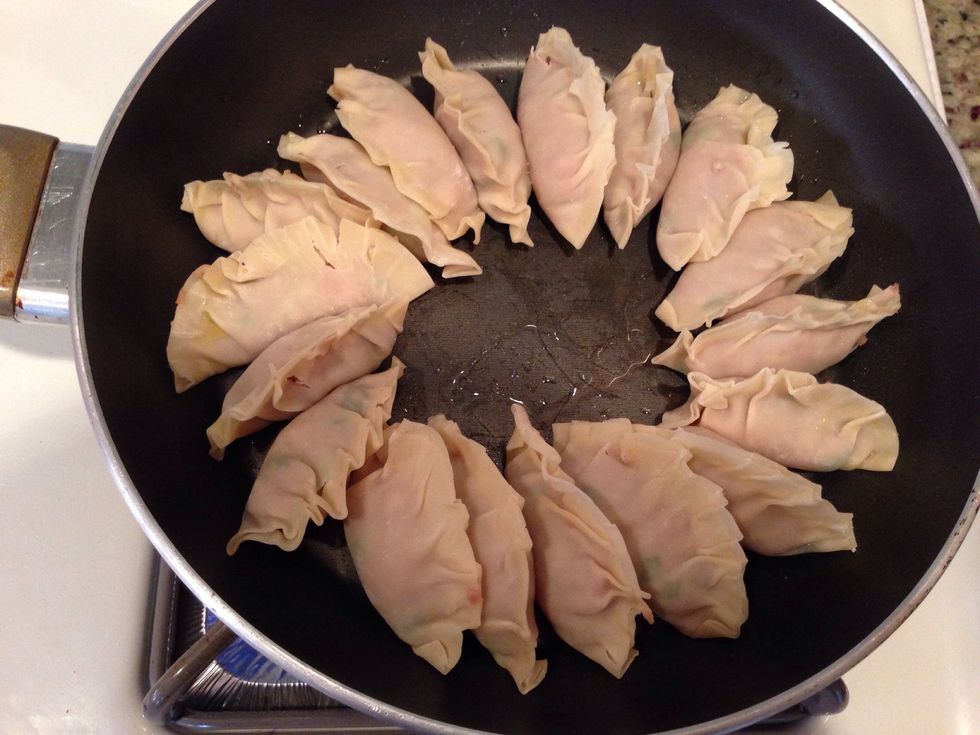 4⃣ Cook in a pan with a little bit of oil and sear until sides are golden brown. About 4-5 minutes. Then add a 1/4 cup of water and cover. Let it steam.
5⃣ Plate. Garnish. Serve with hot sauce. =)
Wonton wrappers
1/2lb Ground Pork
3.0 Green Onions, chopped
1.0Tbsp Ginger, chopped
1.0Tbsp Garlic, chopped
1.0Tbsp Asian Chili Sauce
1.0Tbsp Fish Sauce
4.0Tbsp Rice Wine Vinegar
4.0Tbsp Soy Sauce
2.0Tbsp Sugar
1.0Tbsp Sesame Oil
Salt & Pepper