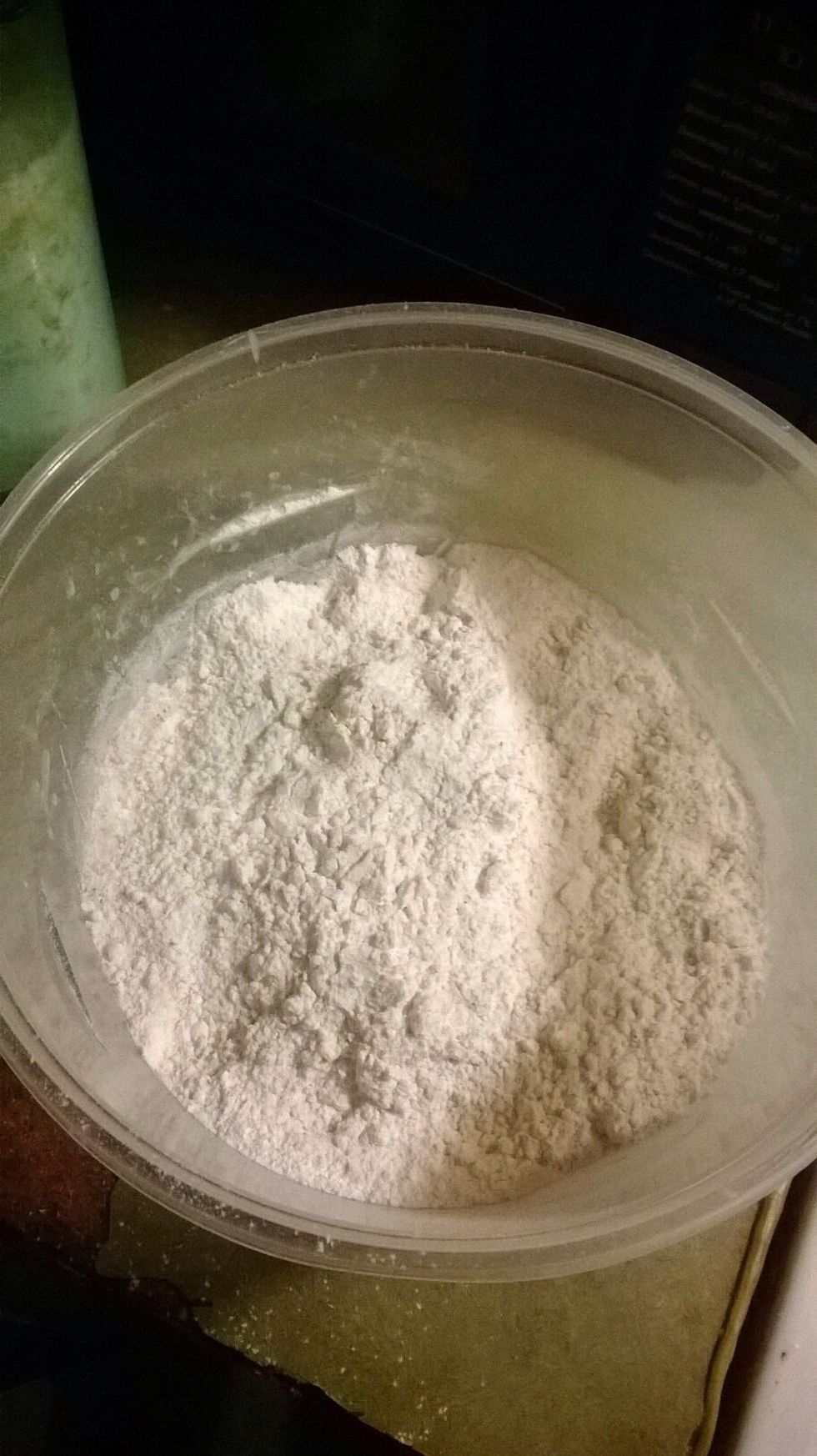 Put 3 cups of flour into a large bowl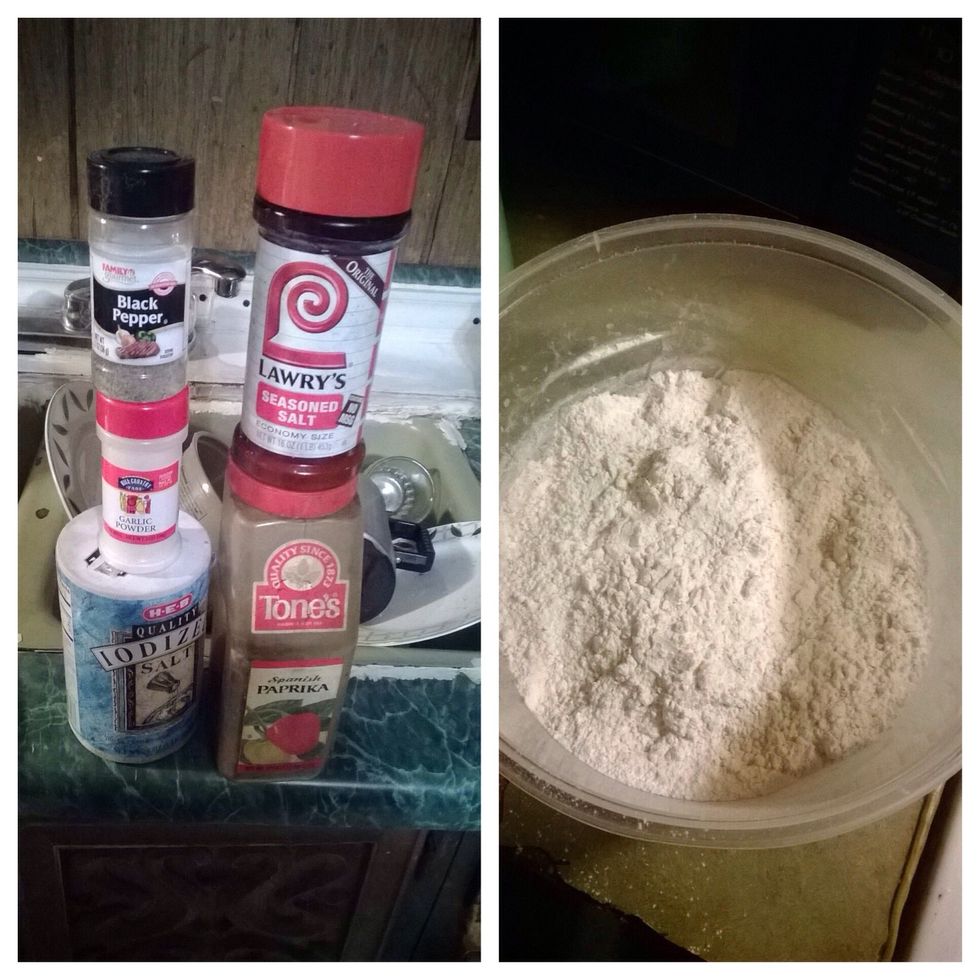 Add Black Pepper, 1 Tbs of Garlic Salt, Salt, 1 Tbs Seasoned Salt, and Paprika. Shake around until well blended.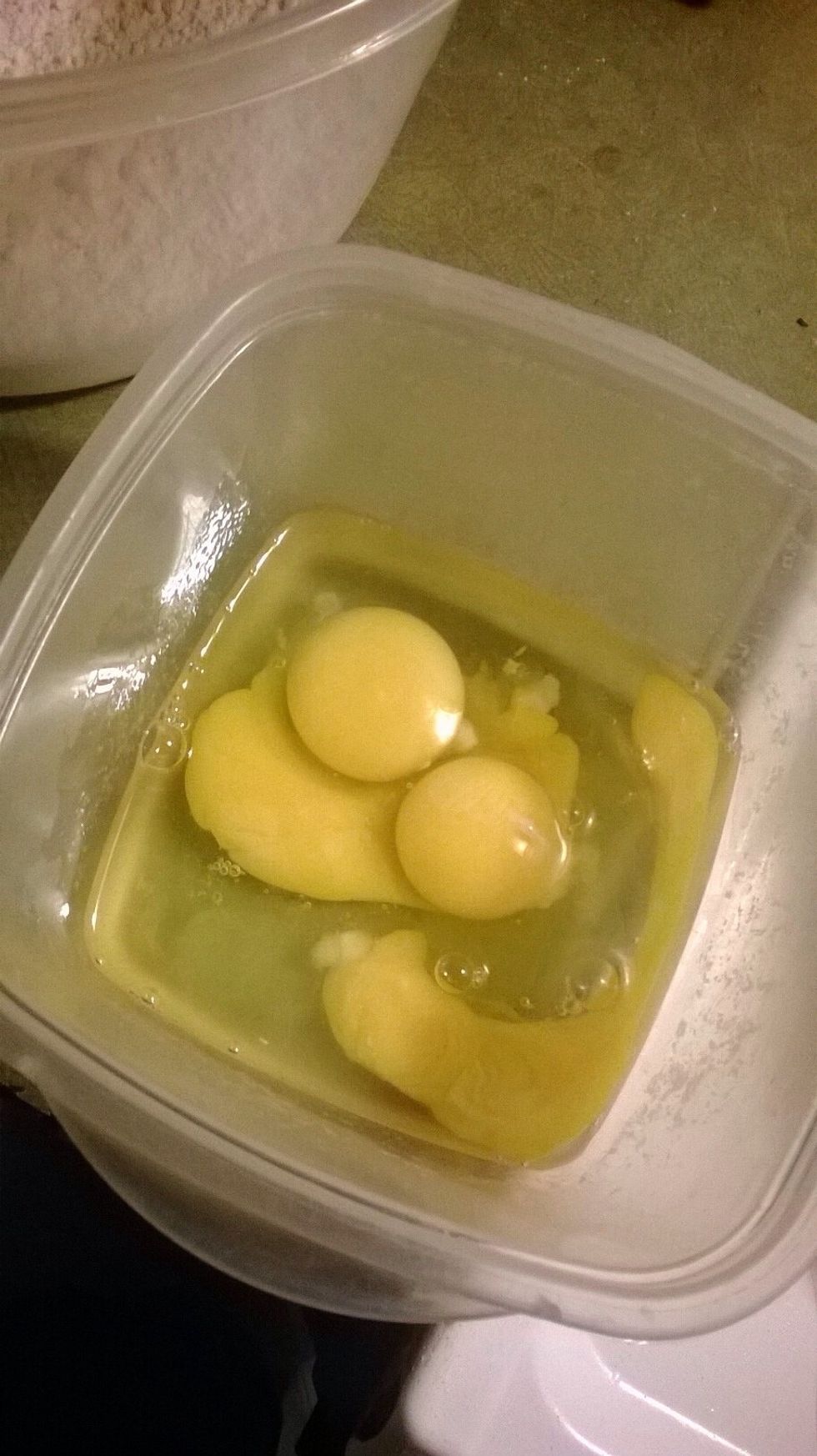 Crack 5 eggs into Medium Bowl.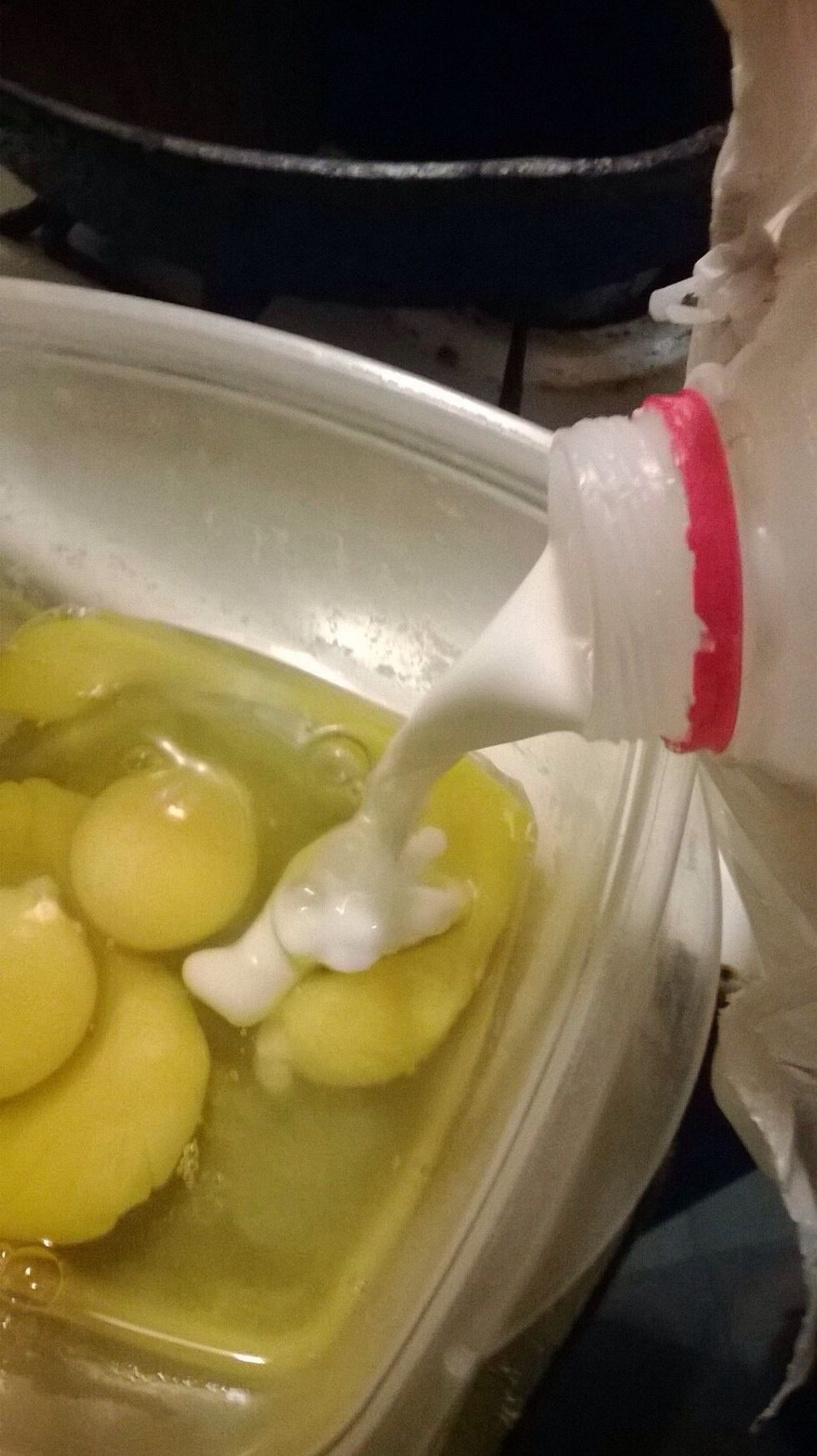 Add about 1/2 a cup of milk.
Add 1 Tbs of Garlic Salt and 1 Tbs of Seasoned Salt.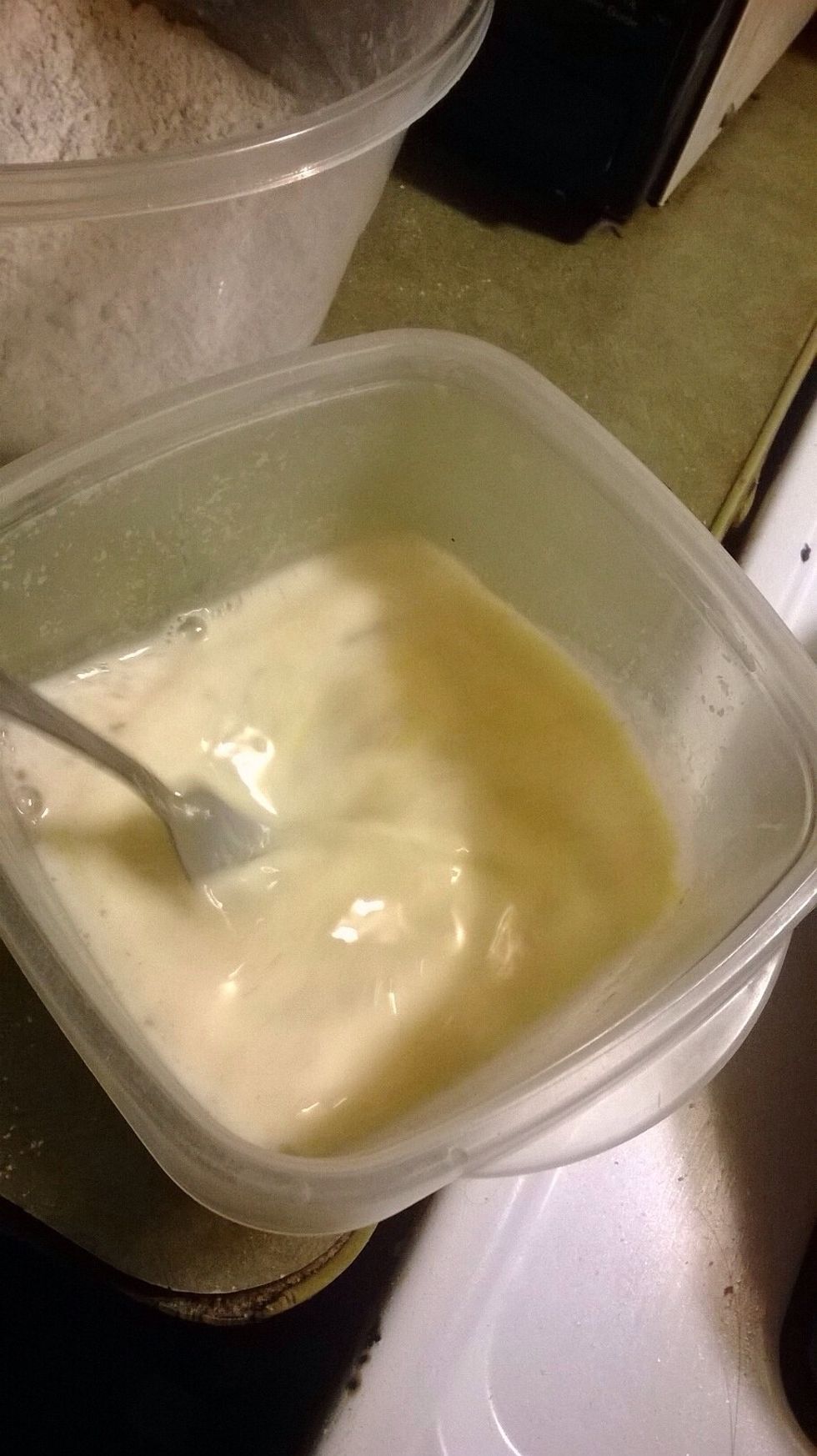 Whisk until well blended with a fork.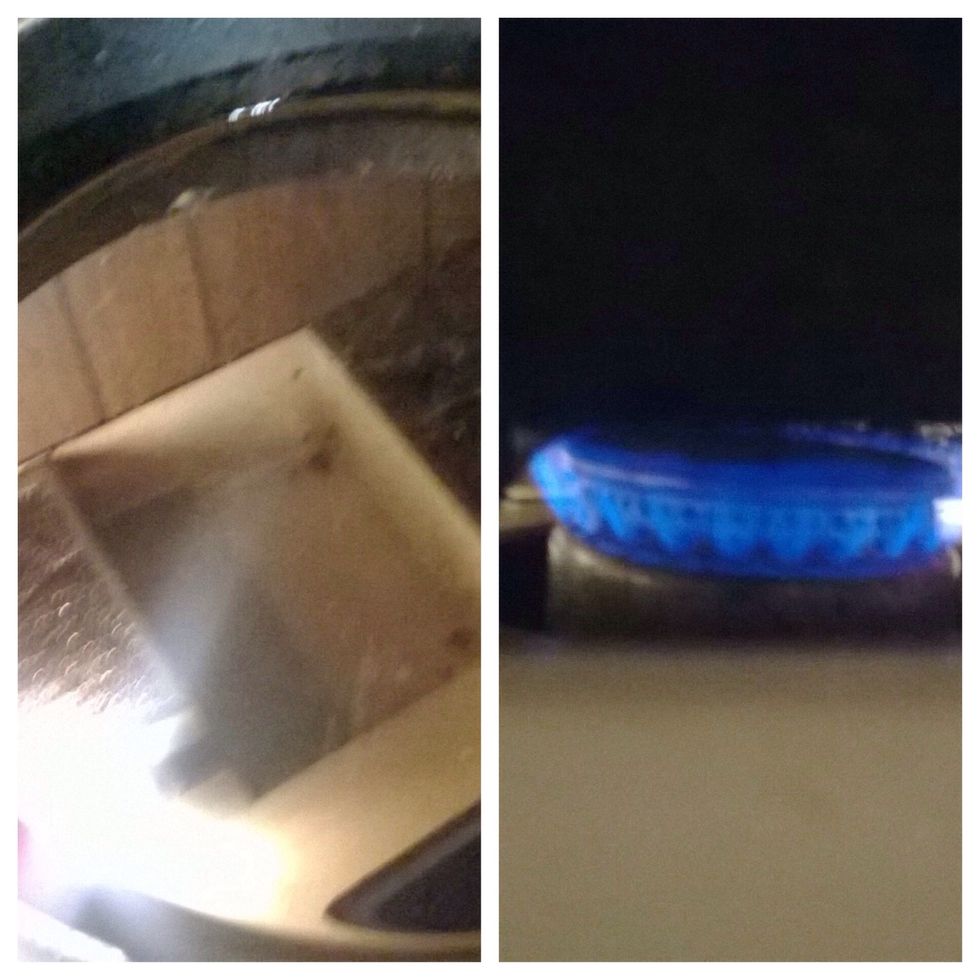 Fill a large Skillet 1/4 of the way with Vegetable Oil, and set on Medium heat. Then let sit for the grease to heat up.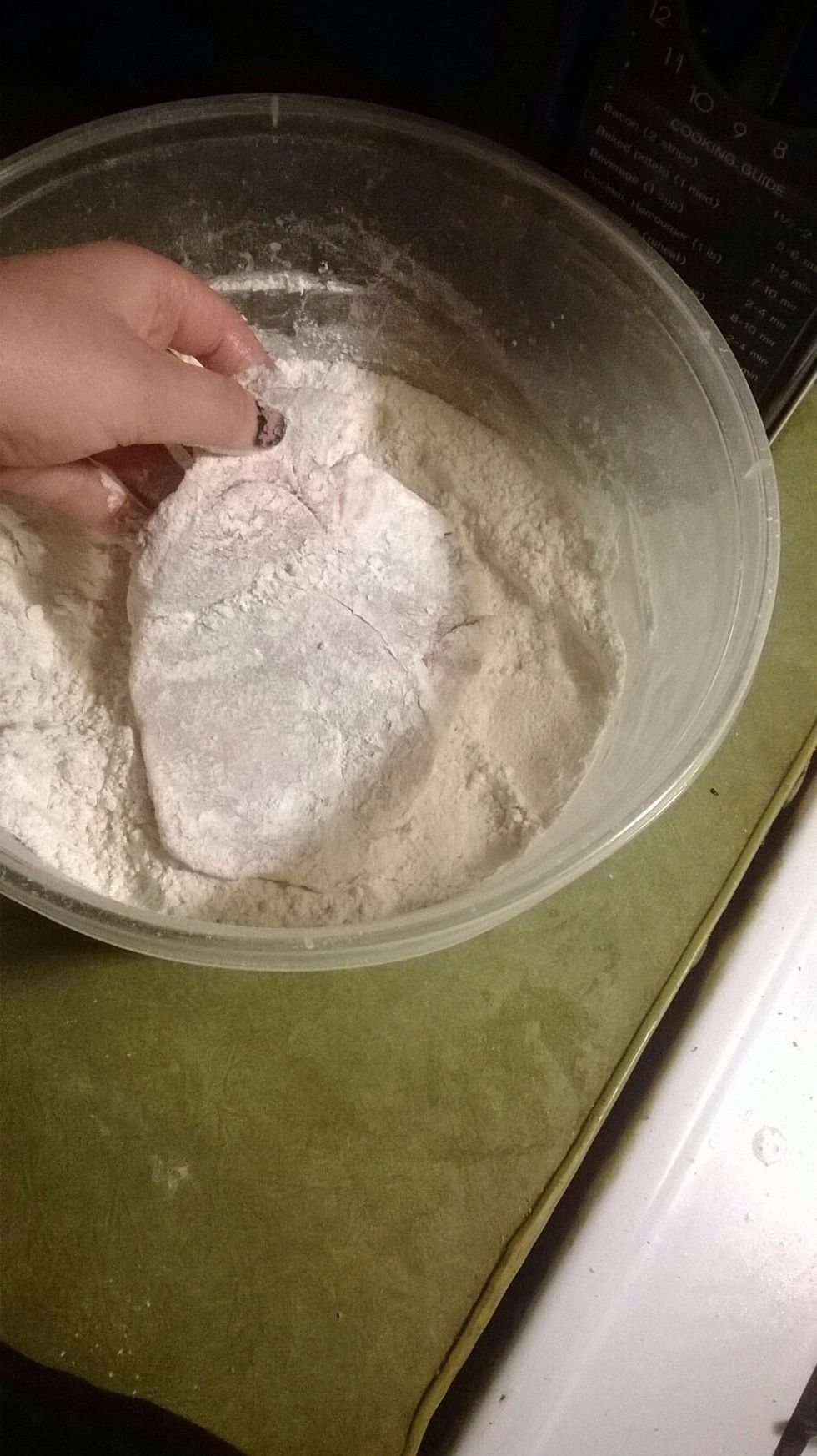 coat pork chop in a layer of flour.
Then coat in egg mixture.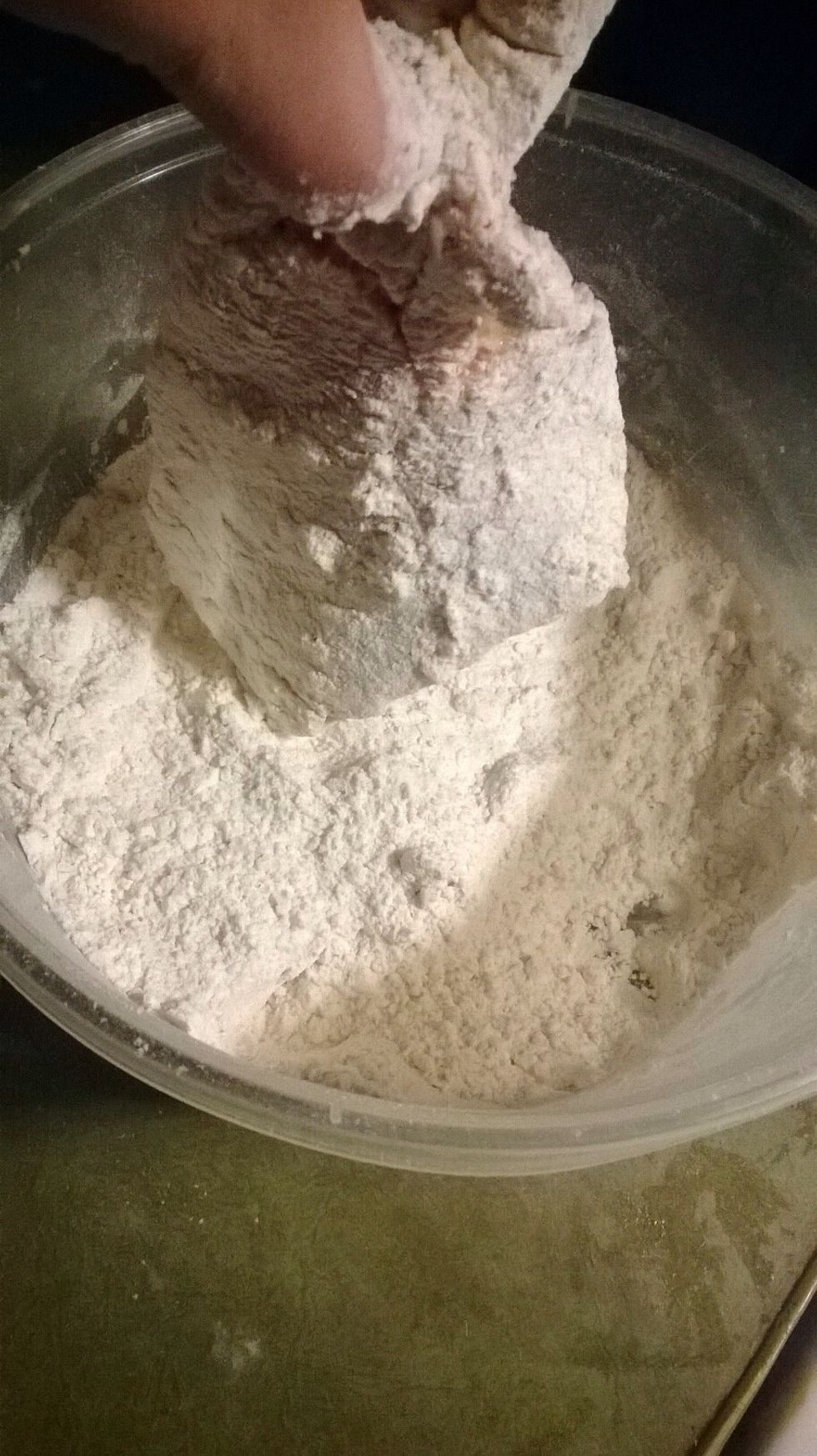 Then re-coat in flour. This will help the crust stay on better when in the process of frying.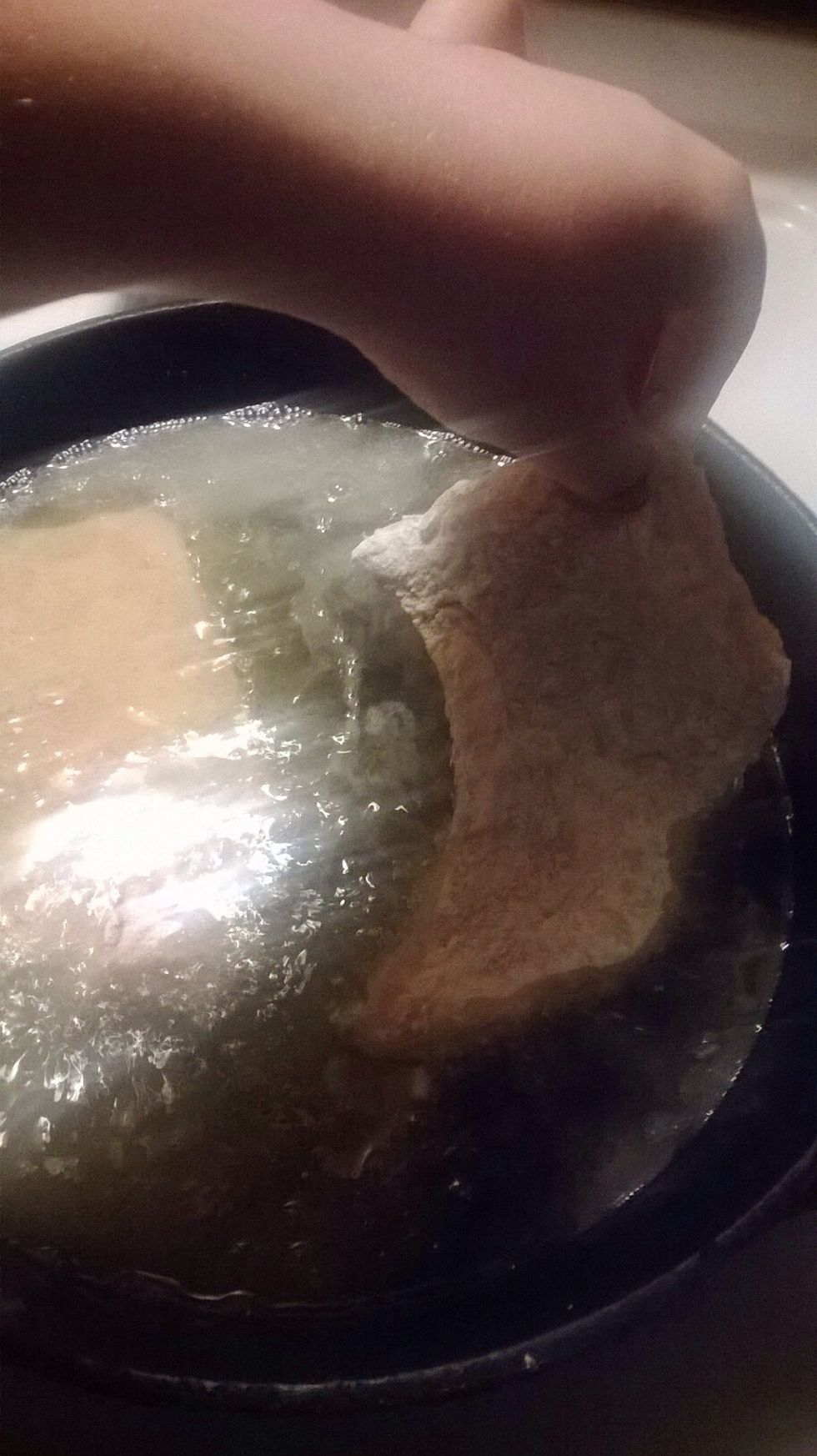 When grease is heated, add pork chops, at least 3 at a time.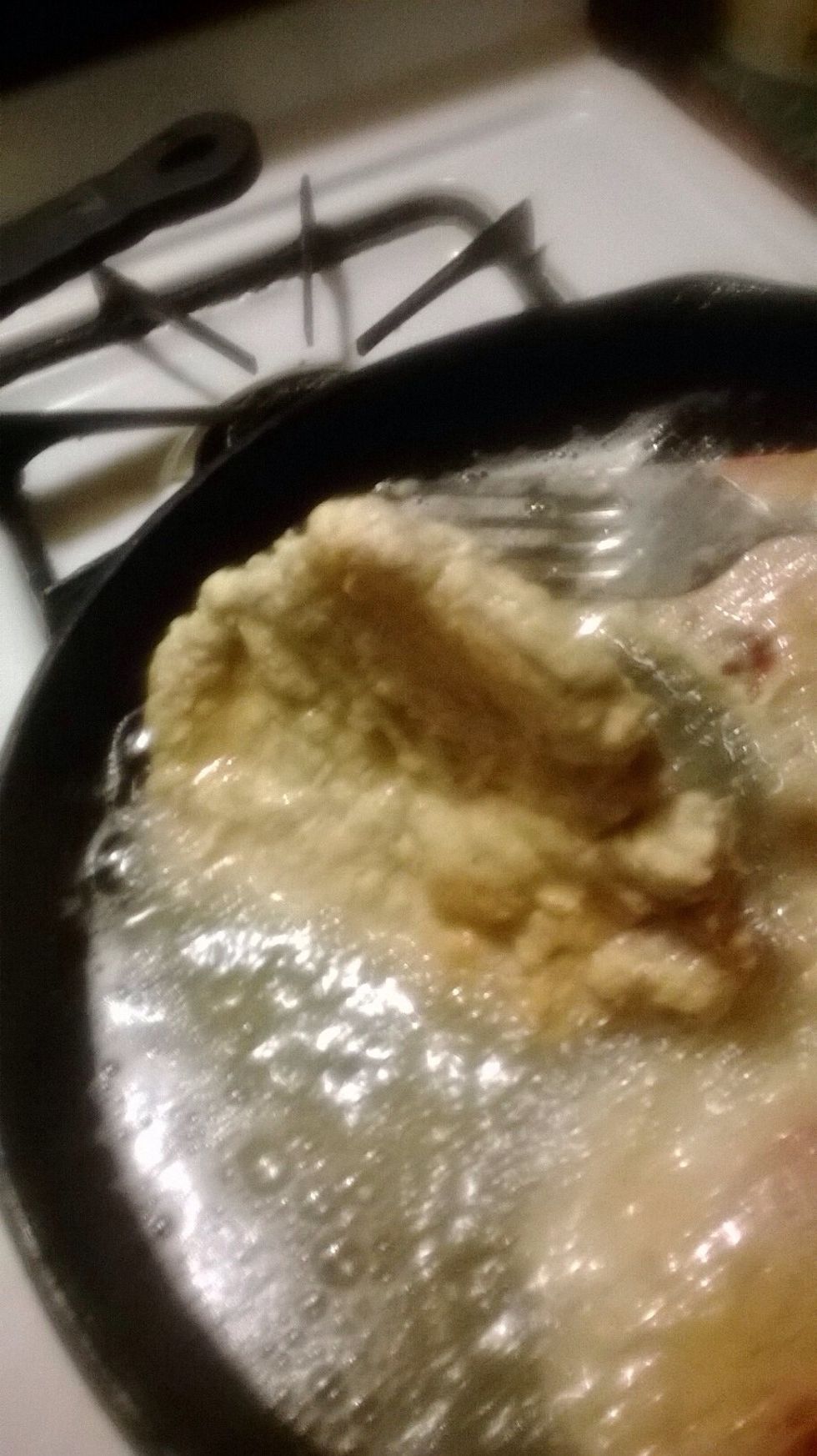 When pork chops start to brown on one side use a fork to flip them over and repeat until done.
Put Paper Towel on a plate to soak up any grease from the porkchops.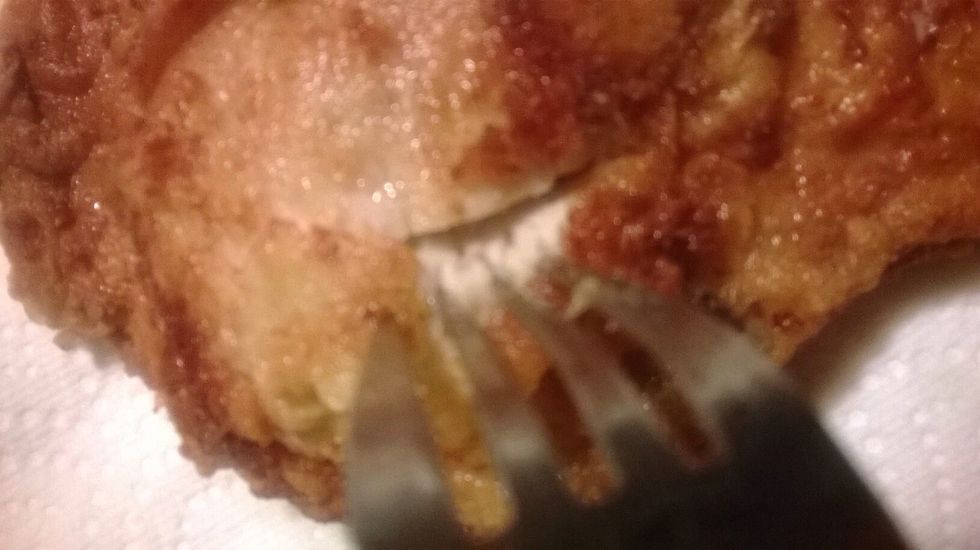 When Pork-Chops are golden brown and crispy, remove from grease and set on plate with papertowel. Use small knife to cut a slit and make sure the meat is completely white.
1.0Tbsp Black Pepper
2.0Tbsp Garlic Salt
1.0Tbsp Salt
2.0Tbsp Seasoned Salt
1.0tsp Paprika
3.0c Flour
5.0 Eggs
1/2c Milk
2.0 Forks
1.0 Small Knife
1.0 Medium Sized Bowl
1.0 Large Bowl
1.0 Large Iron Skillet
1.0 Pack of 10 Pork-Chops
1.0 Plate
1.0 Paper Towel
Vegetable Oil