Cook Delicious Paleo Bacon and Egg Cups
3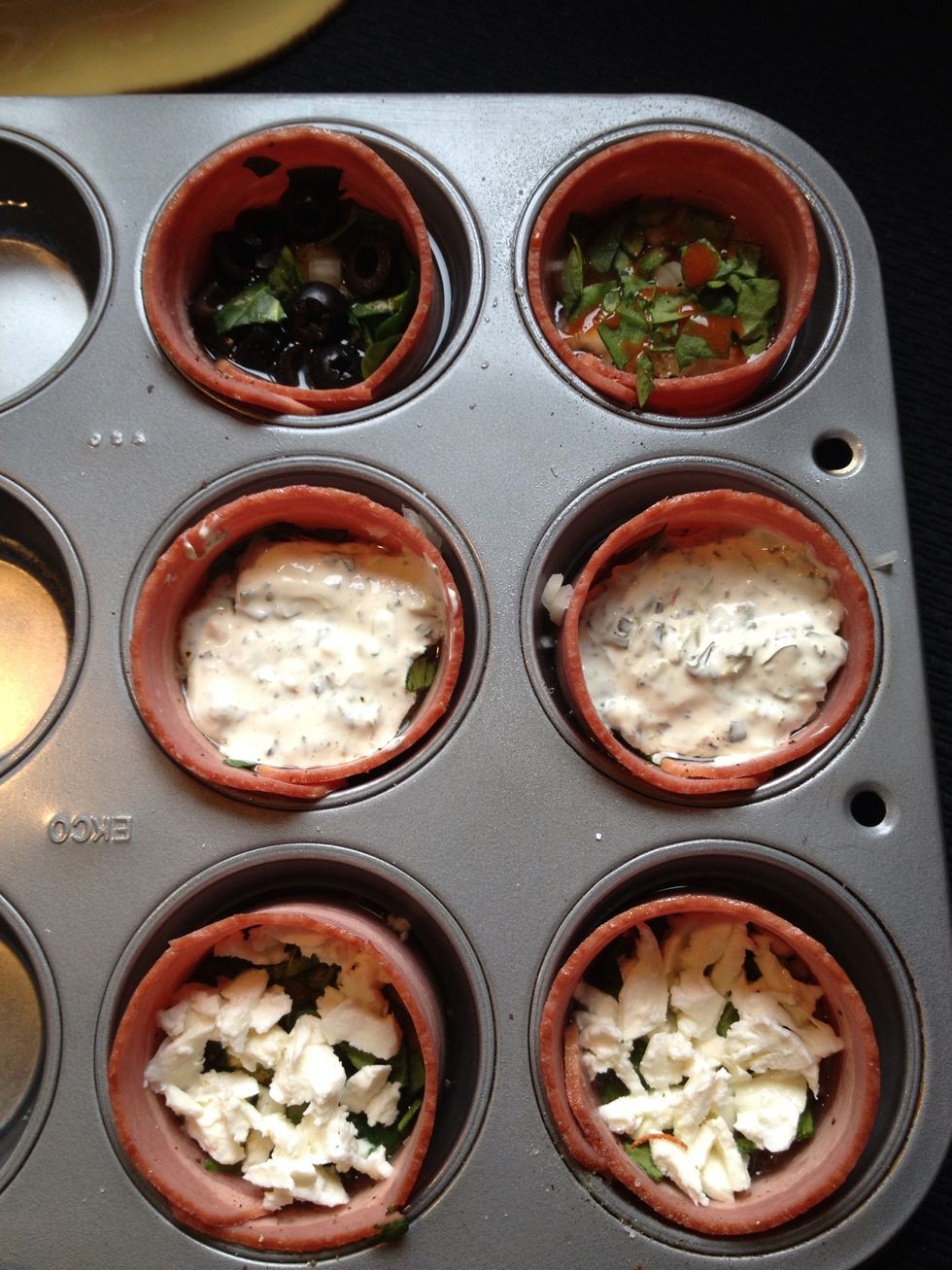 Circle 1 strip bacon per muffin tin, add 1 egg per cup and add onions, spinach, salt, pepper and garlic powder to all 6. I did two with cheese, two with dip, one with hot sauce and one with olives.
SIDE NOTE: Obvious the cheese and dip are not Paleo but you can add anything you want. The regular ones turned out fantastic! Try adding different vegetables or spices to make them your own.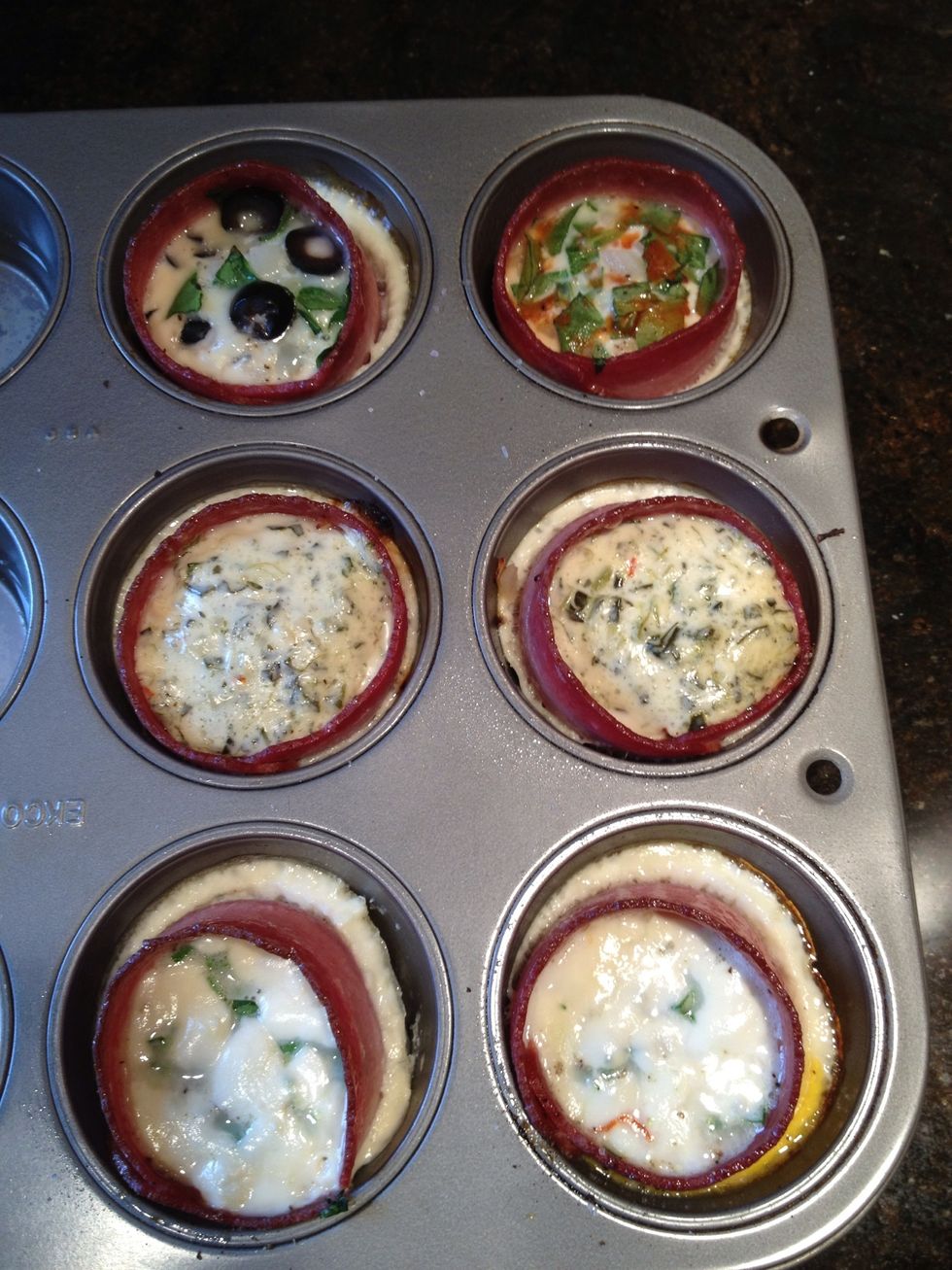 Bake at 350 degrees for 20 minutes.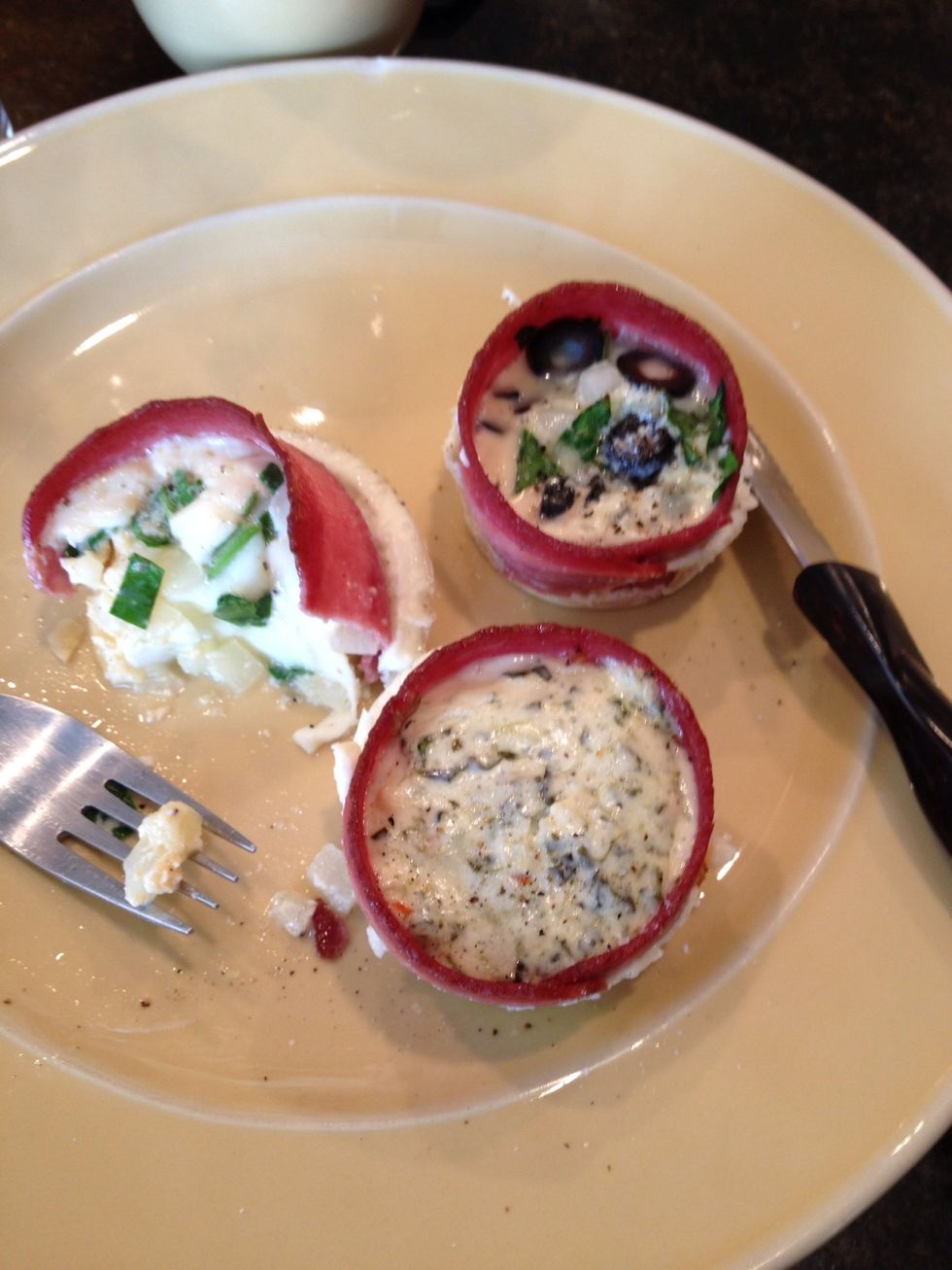 This serves 2 people. My favorite was the spinach dip, my boyfriend liked the cheese. The yolk was just slightly undercooked which was perfect for us but you can leave it in 5 minutes longer if wanted
6.0 Bacon strip
6.0 Egg
6.0Tbsp Diced onion
6.0Tbsp Diced fresh spinach
5.0pch Salt and Pepper
1.0tsp Hot sauce
1.0tsp Olives
2.0Tbsp Stew Leonard's Spinach Dip
2.0Tbsp Mozzarella
6.0tsp Garlic powder