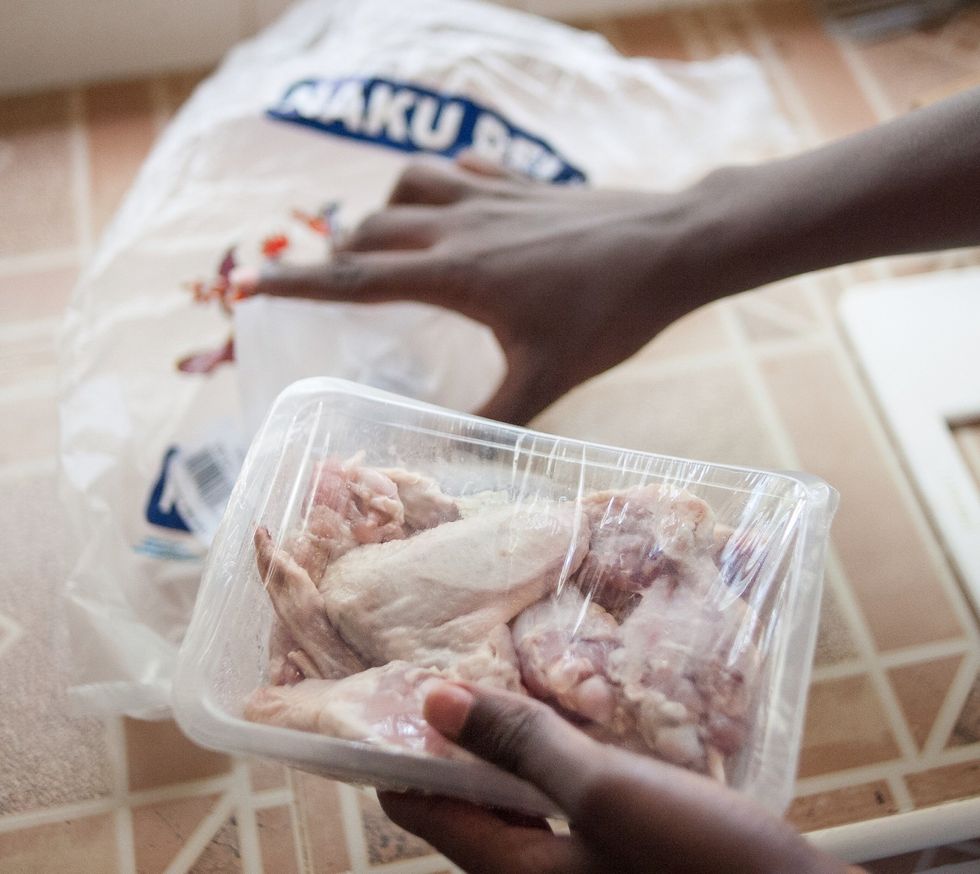 Unpack your pack of chicken wings fresh from the shop.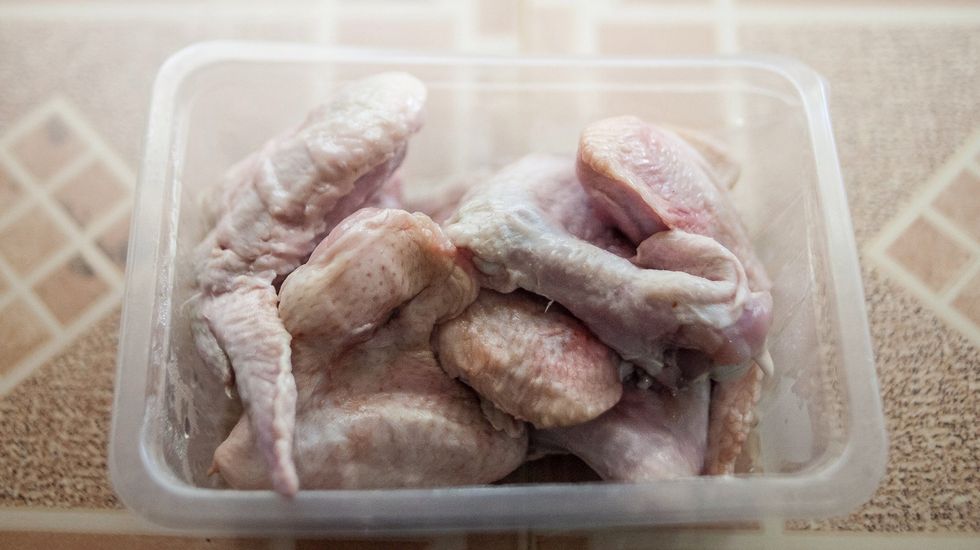 If you have frozen wings make sure they are fully thawed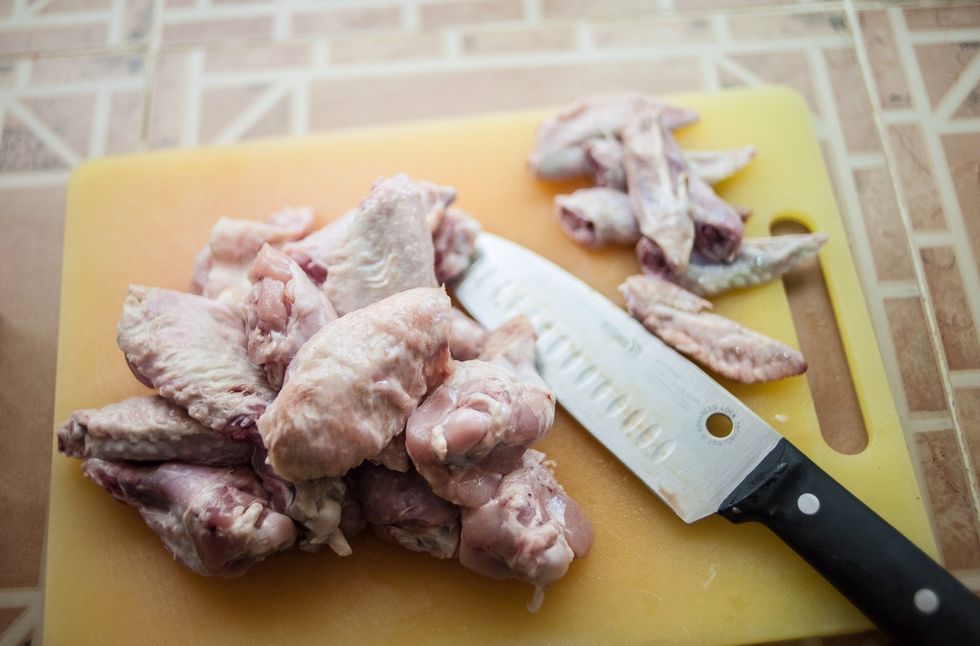 Cut them up into individual pieces at the joint. I personally don't like the end bit, which I use to make stock, together with other chicken trimmings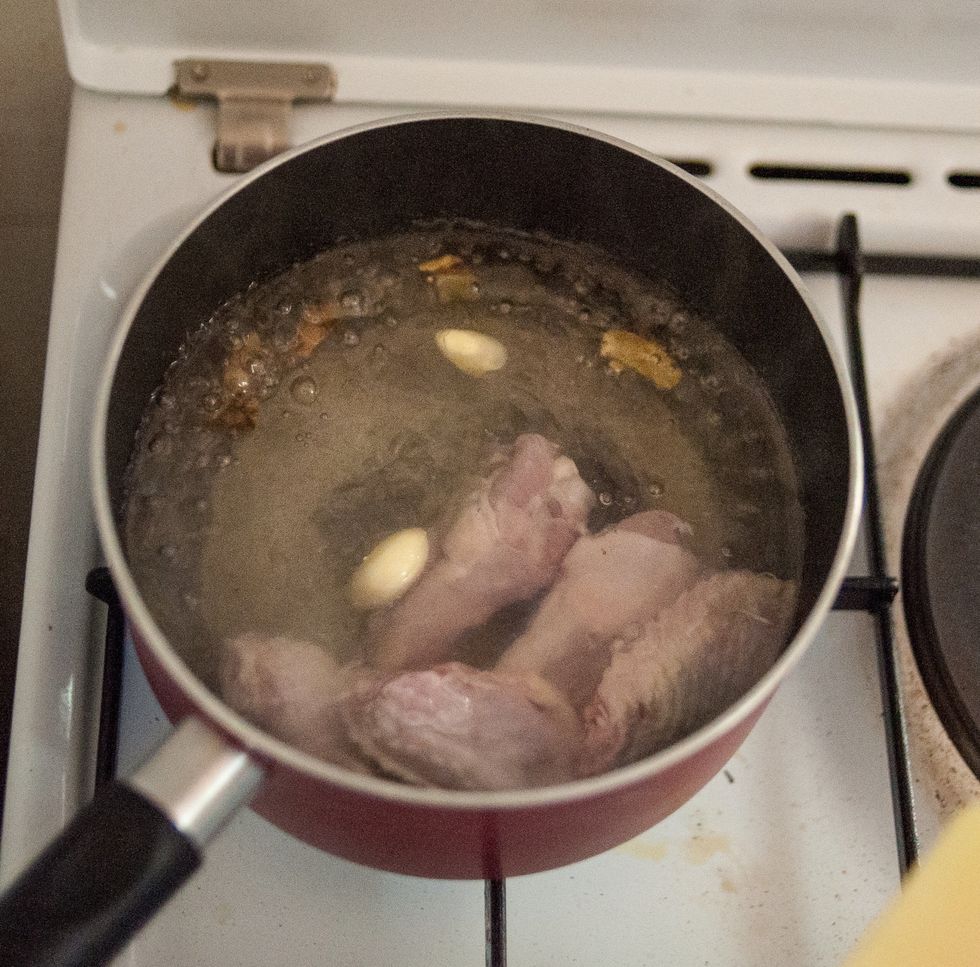 Bring some water to a boil then add the chicken pieces together with crushed whole ginger and garlic. Add some salt as well and cook for about 5 minutes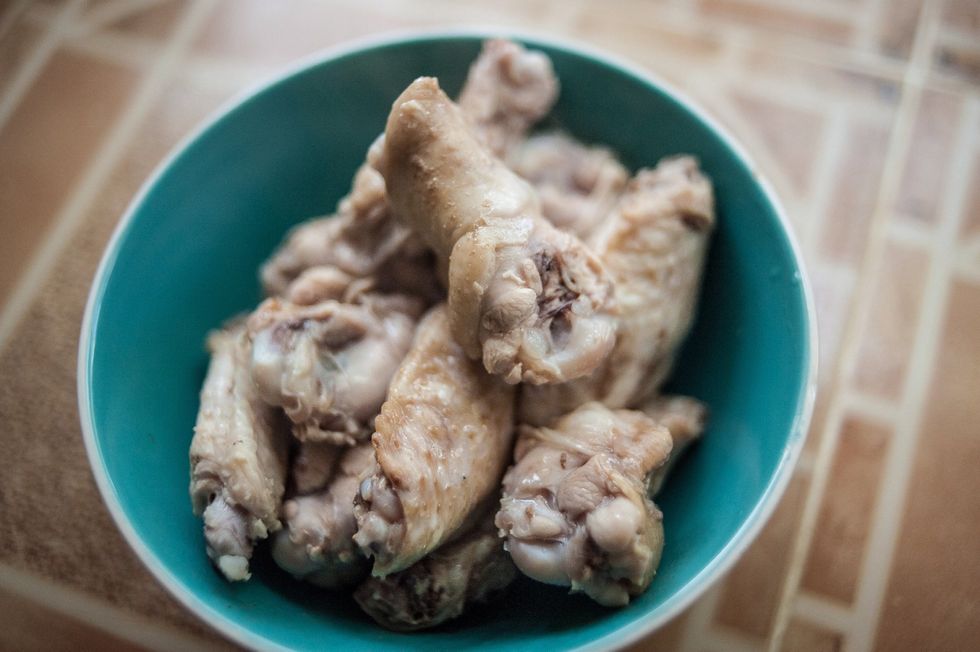 Drain off the water and allow for the pieces to cool.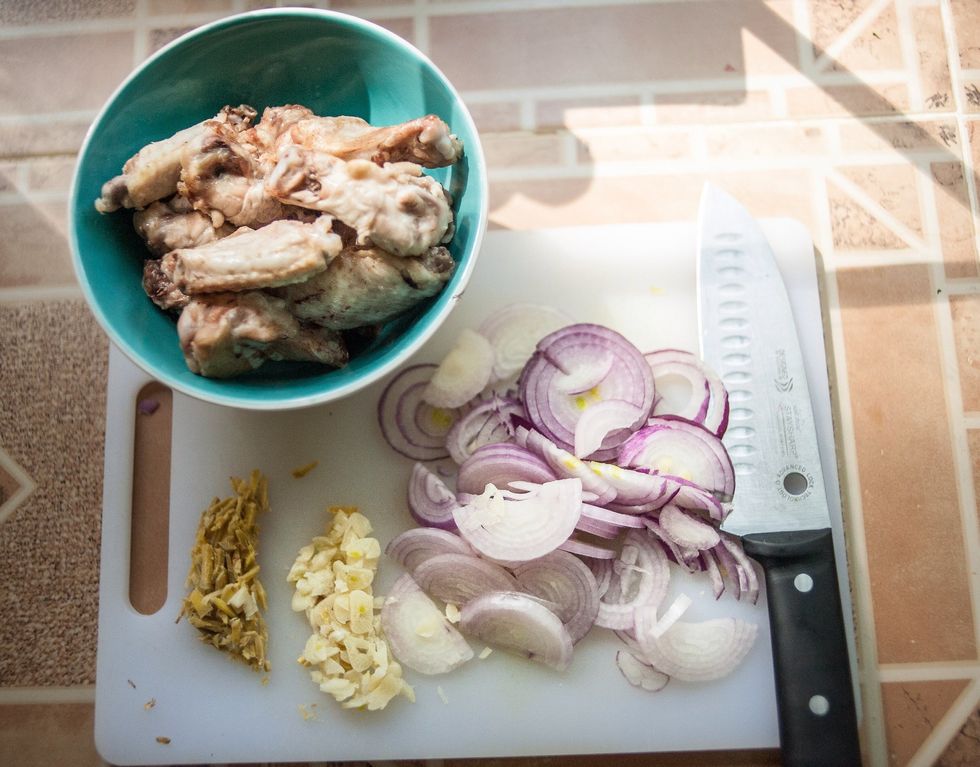 Thinly slice your onion as well as the ginger and garlic you boiled the meat with(you can also use fresh)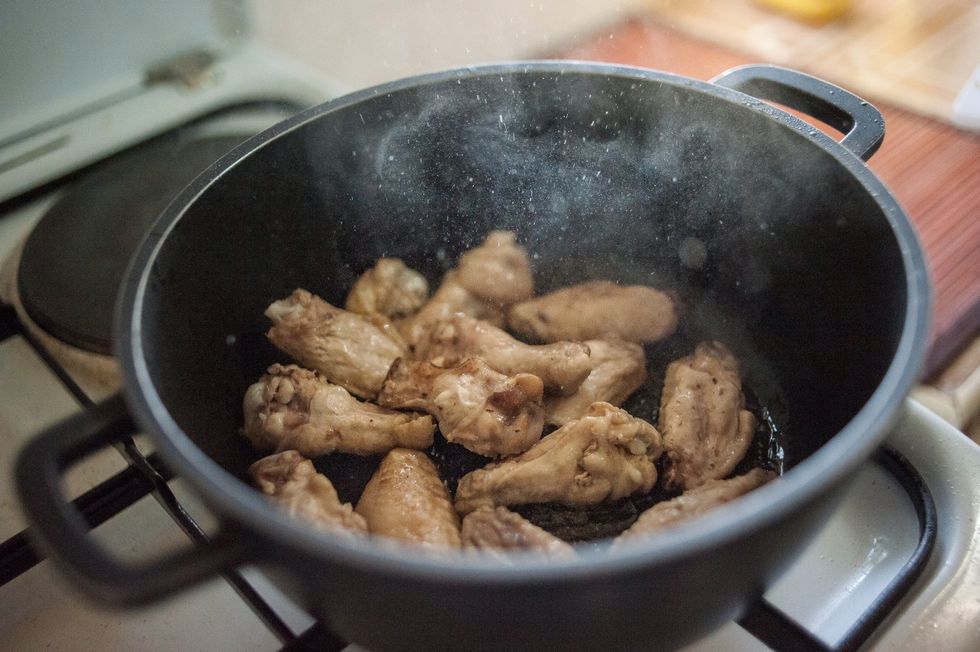 On a very hot pot/pan with little oil, add the chicken wings......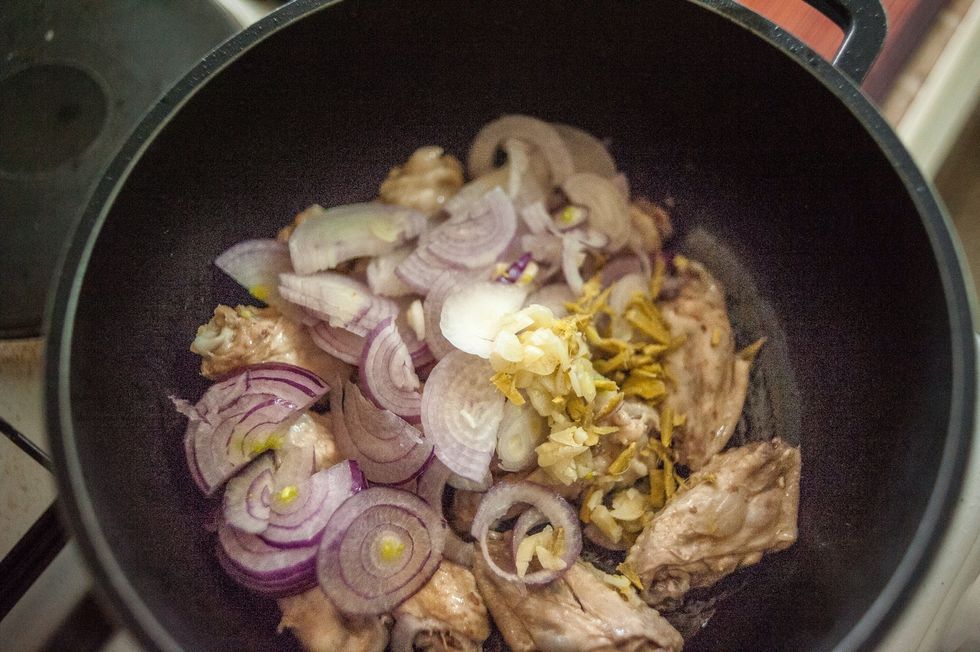 After about 1minute add the onions, ginger and garlic. Continue cooking so and to brown the chicken.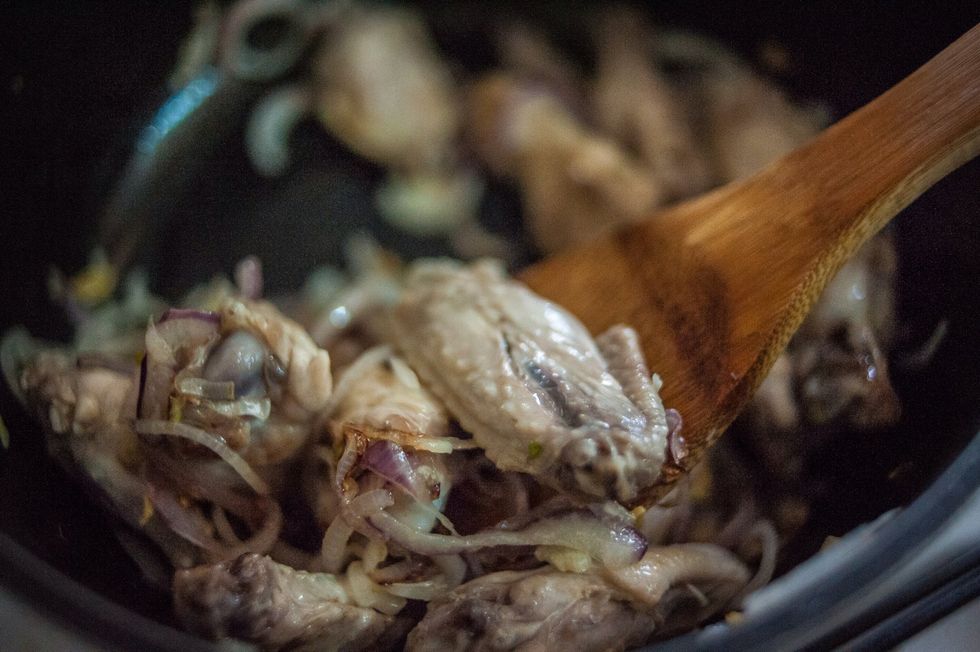 As the chicken starts to brown, stir the onions to also start the browning process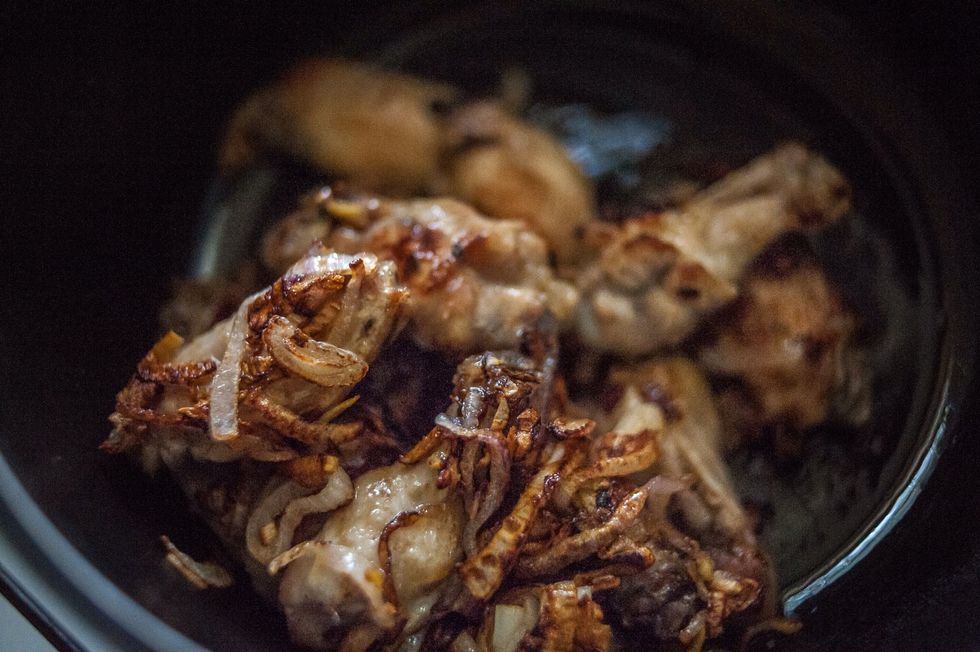 If the heat is too high reduce to ensure even browning.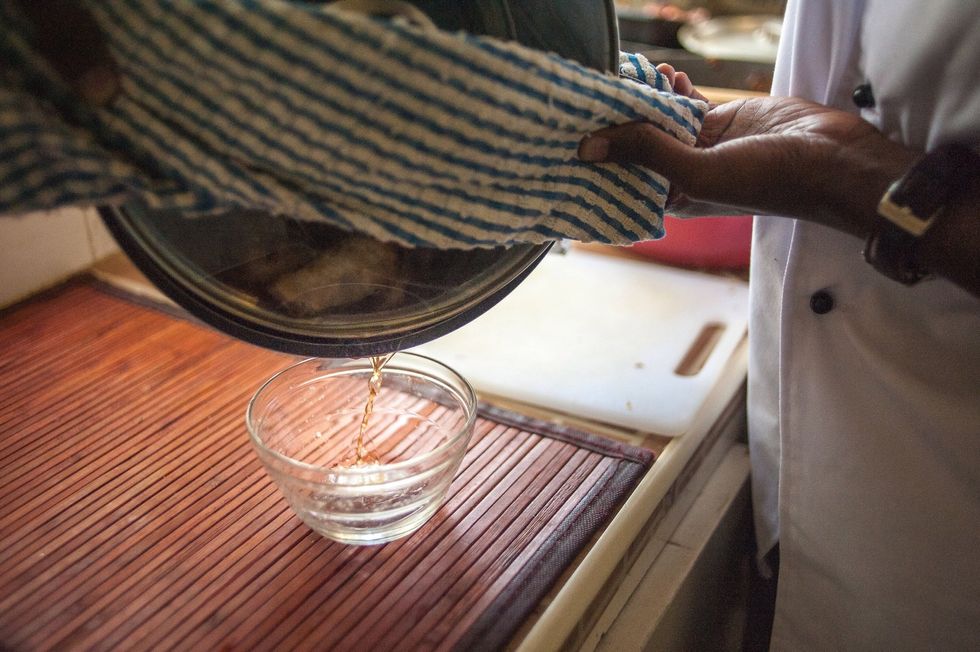 Drain off excess oil when the pieces are evenly browned.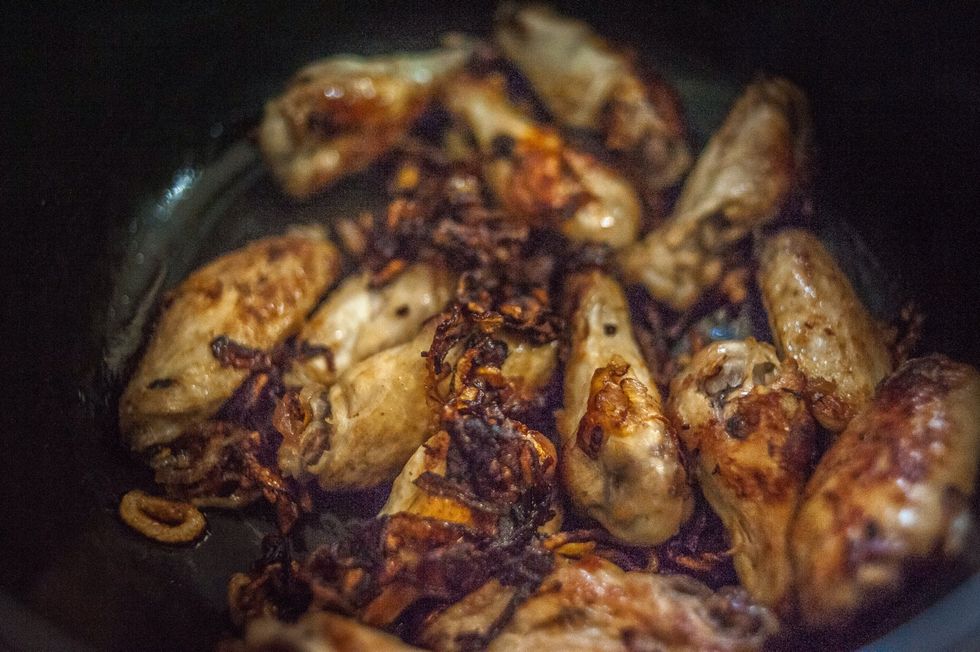 This is what you should have. Add your chili flakes or chilies at this stage and a little salt.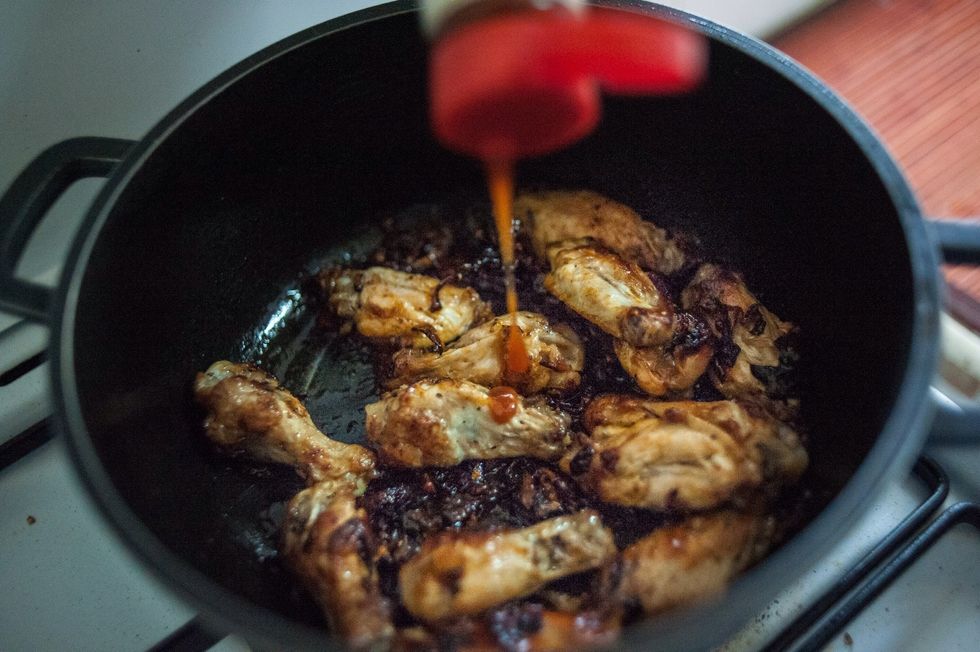 Add a dash of ketchup at the end of the cooking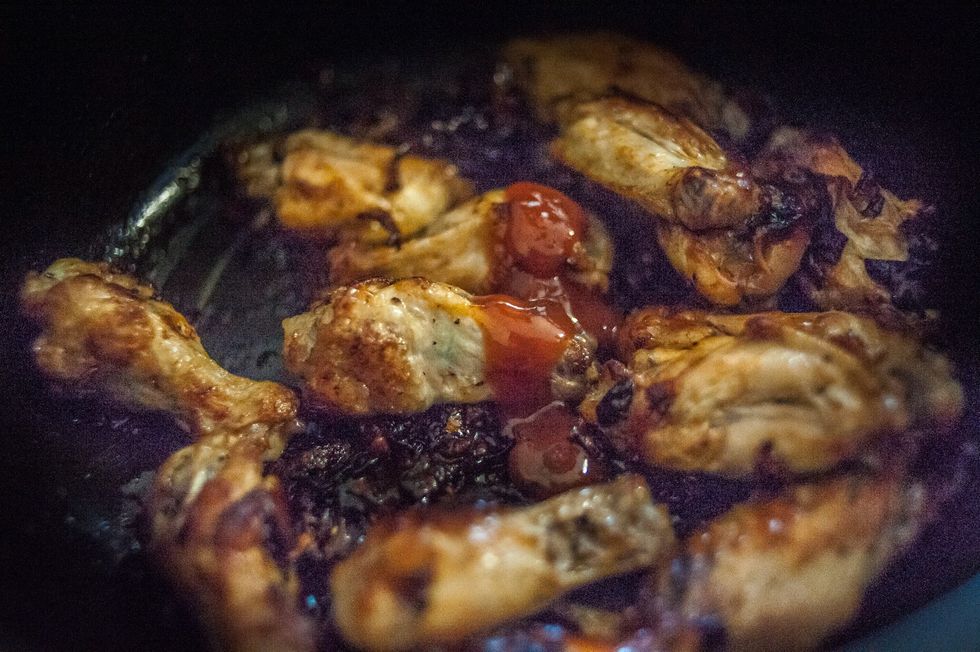 Add a little at a time and stir to your taste then turn off the heat.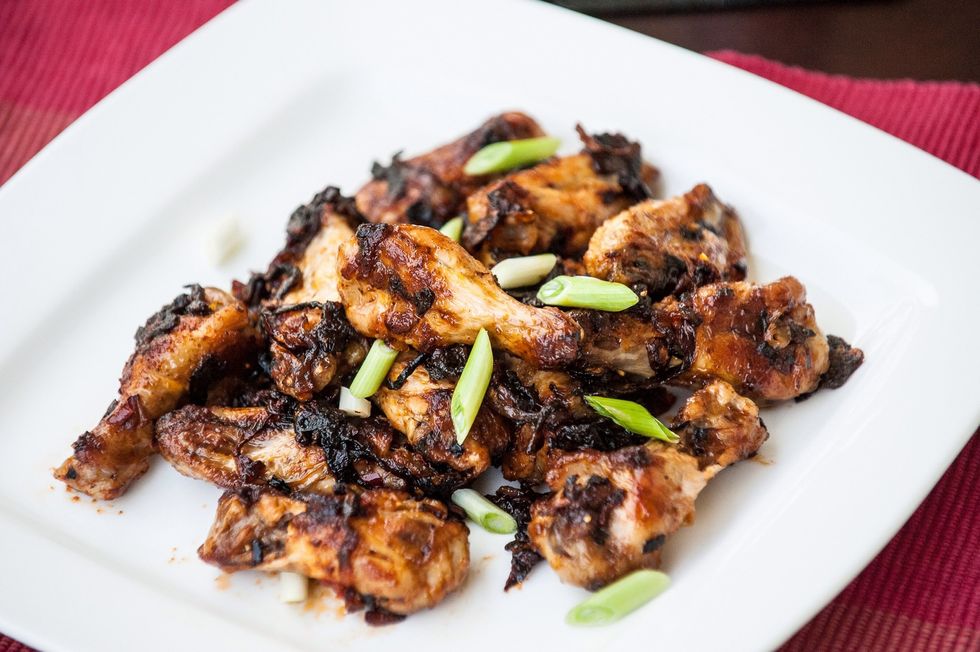 Serve hot
0.0kg Chicken wings
1.0 Ginger
1.0 Onions
Ketchup
Dry Chili flakes(optional)
Salt and pepper
Chef Raphael
I'm passionate about food and want to share what I know with the world and make people appreciate the simplicity in making a simple nutritious meals @ home