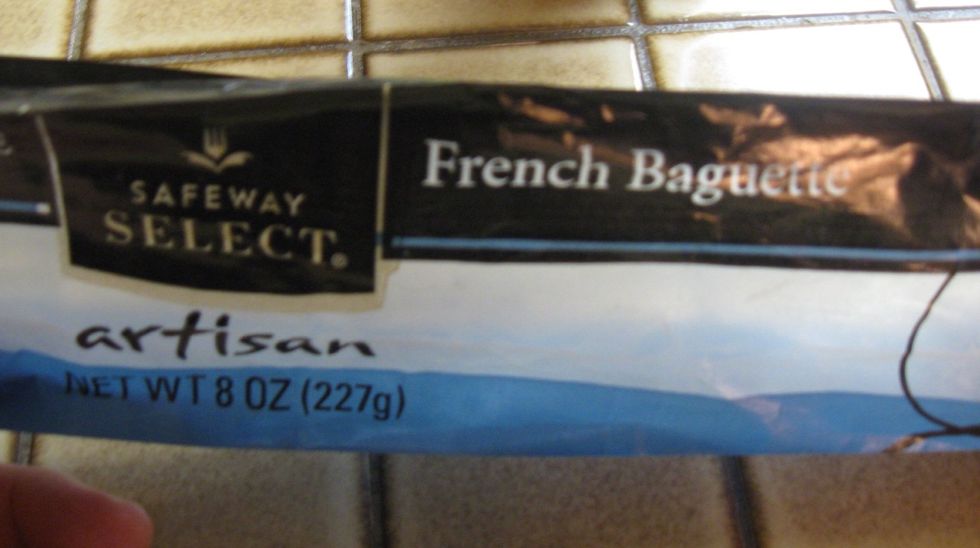 Buy a French bread baguette and let it sit for a day to get a little stale. This makes it easier to slice.
Using a bread knife, slice bread as thin as possible.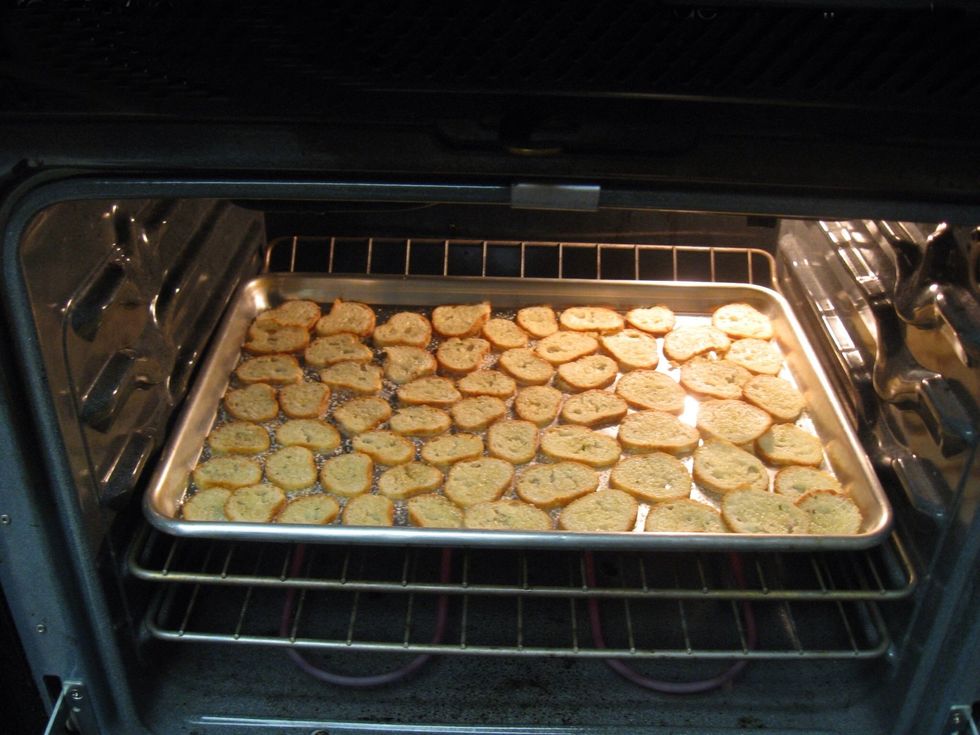 Preheat oven to 325 degrees. Arrange slices on a large baking pan.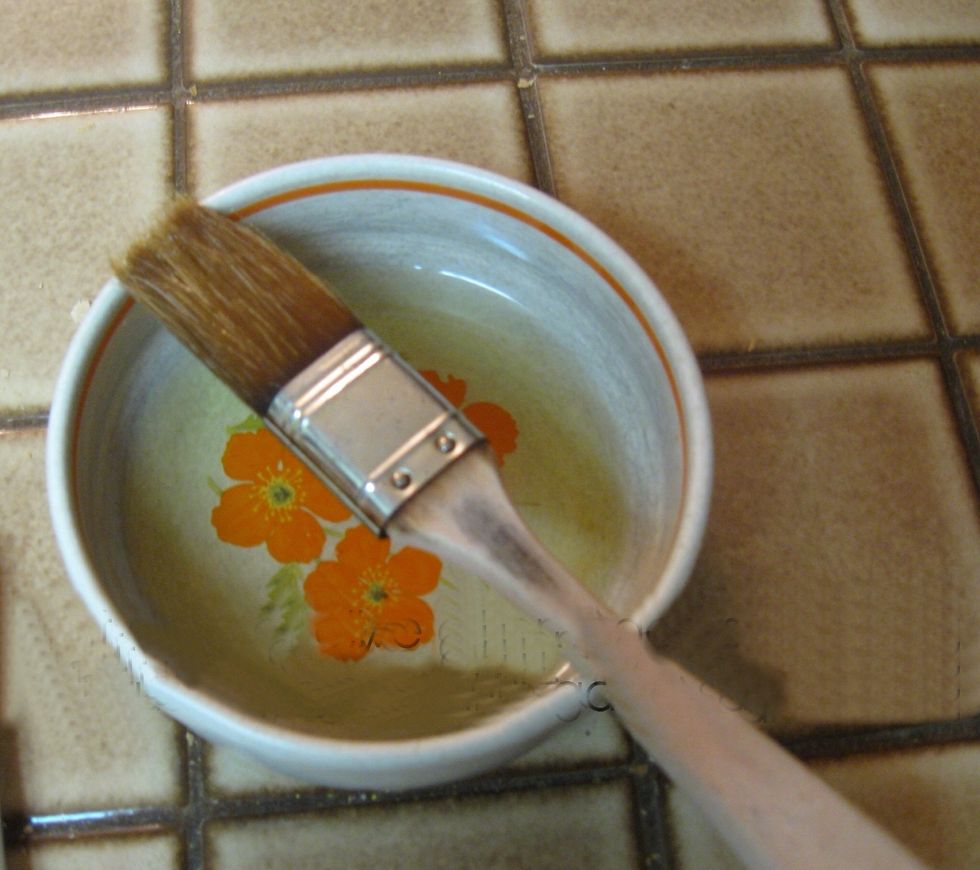 Dab a light coat of olive oil on each slice using a basting brush. Then sprinkle garlic salt on each slice.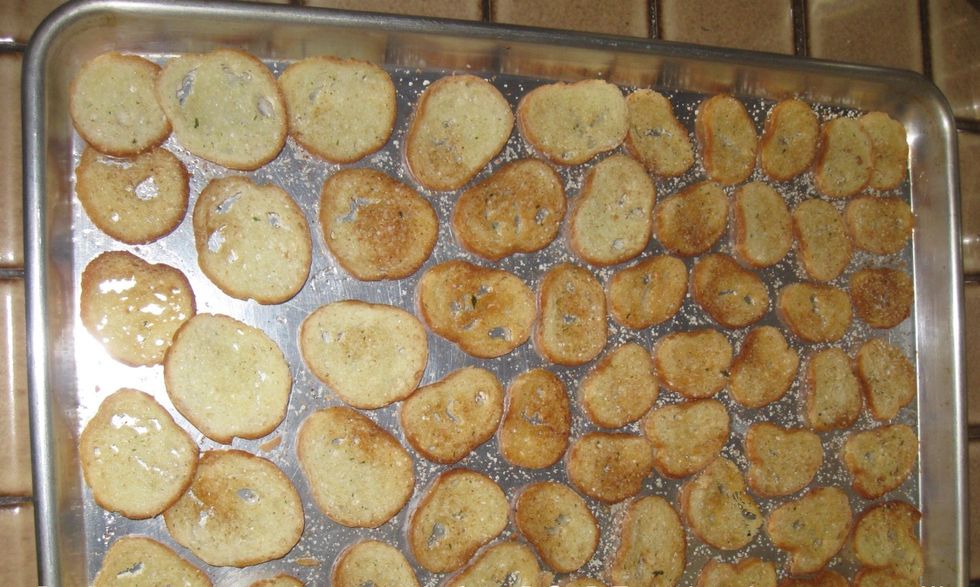 Bake on center rack for 12-15 minutes or until golden brown.
Remove slices to a paper towel and enjoy. Slices may be stored in a zip- lock bag.
French bread baguette
Olive oil
Garlic salt