How to cook delicious cornbread and sausage dressing
Cook Delicious Cornbread and Sausage Dressing
15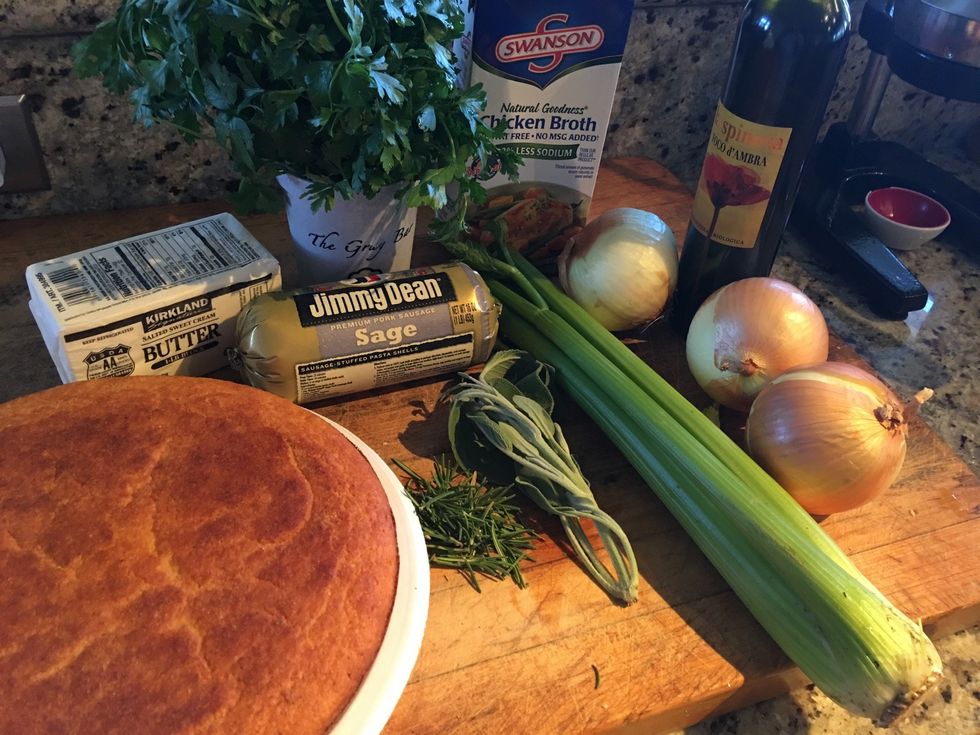 Get your ingredients together. I like to do my dressing a day ahead.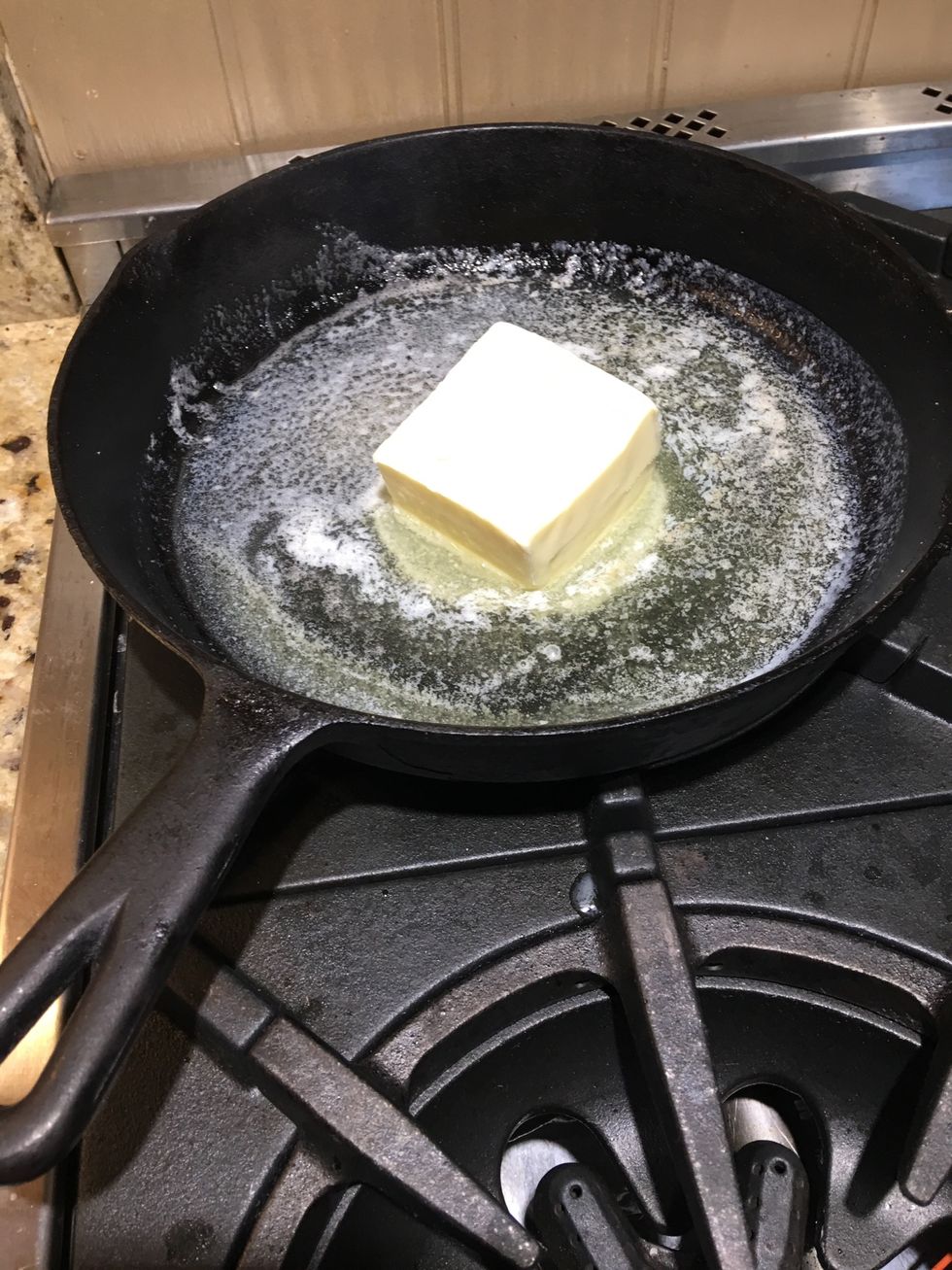 Melt butter in large heavy skillet
Add onions simmer about 20 minutes until soft. Stir frequently.
Chop slice dice your other ingredients while onions cooking. Shout out to good folks at Misen.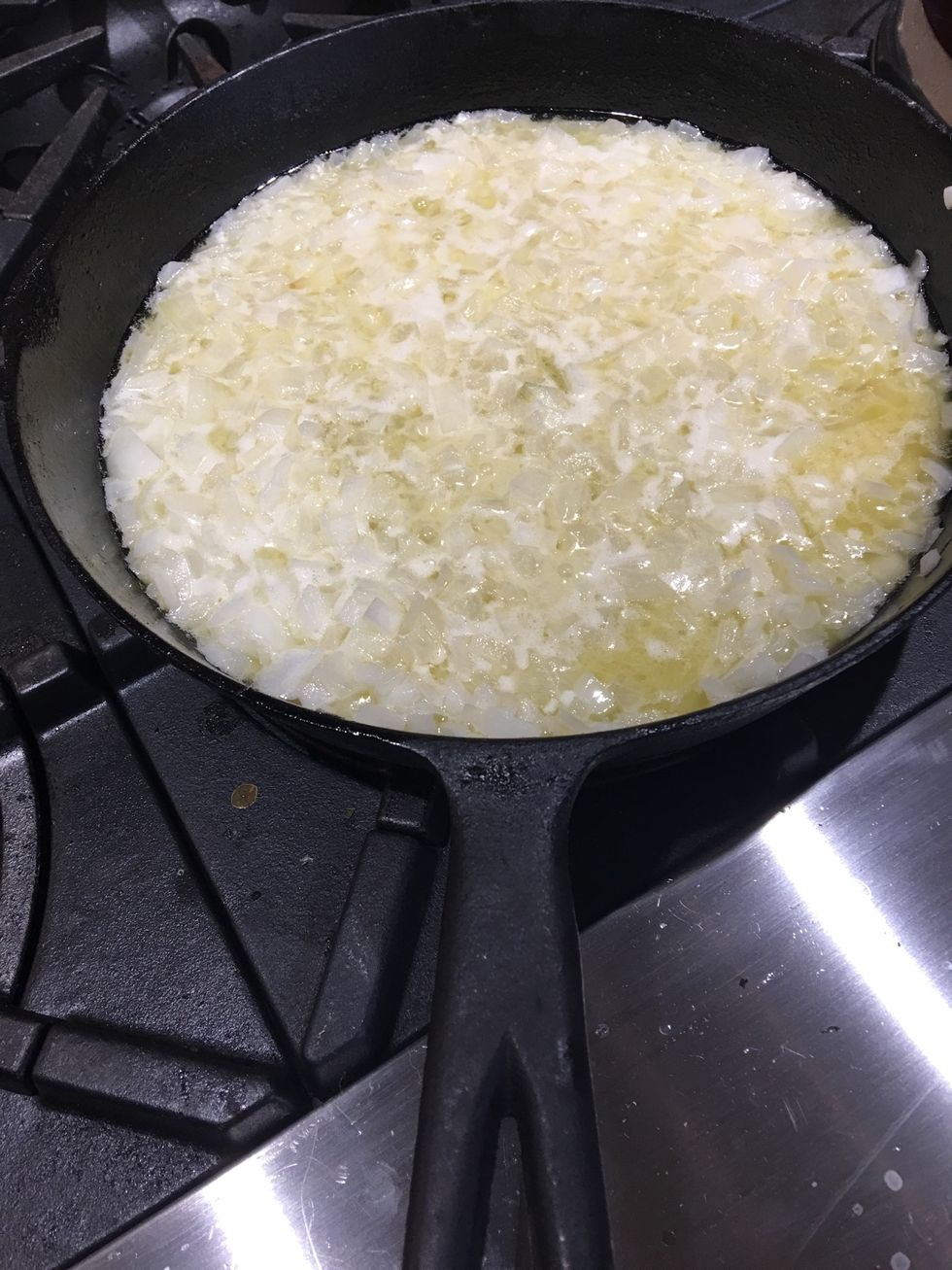 Onions ready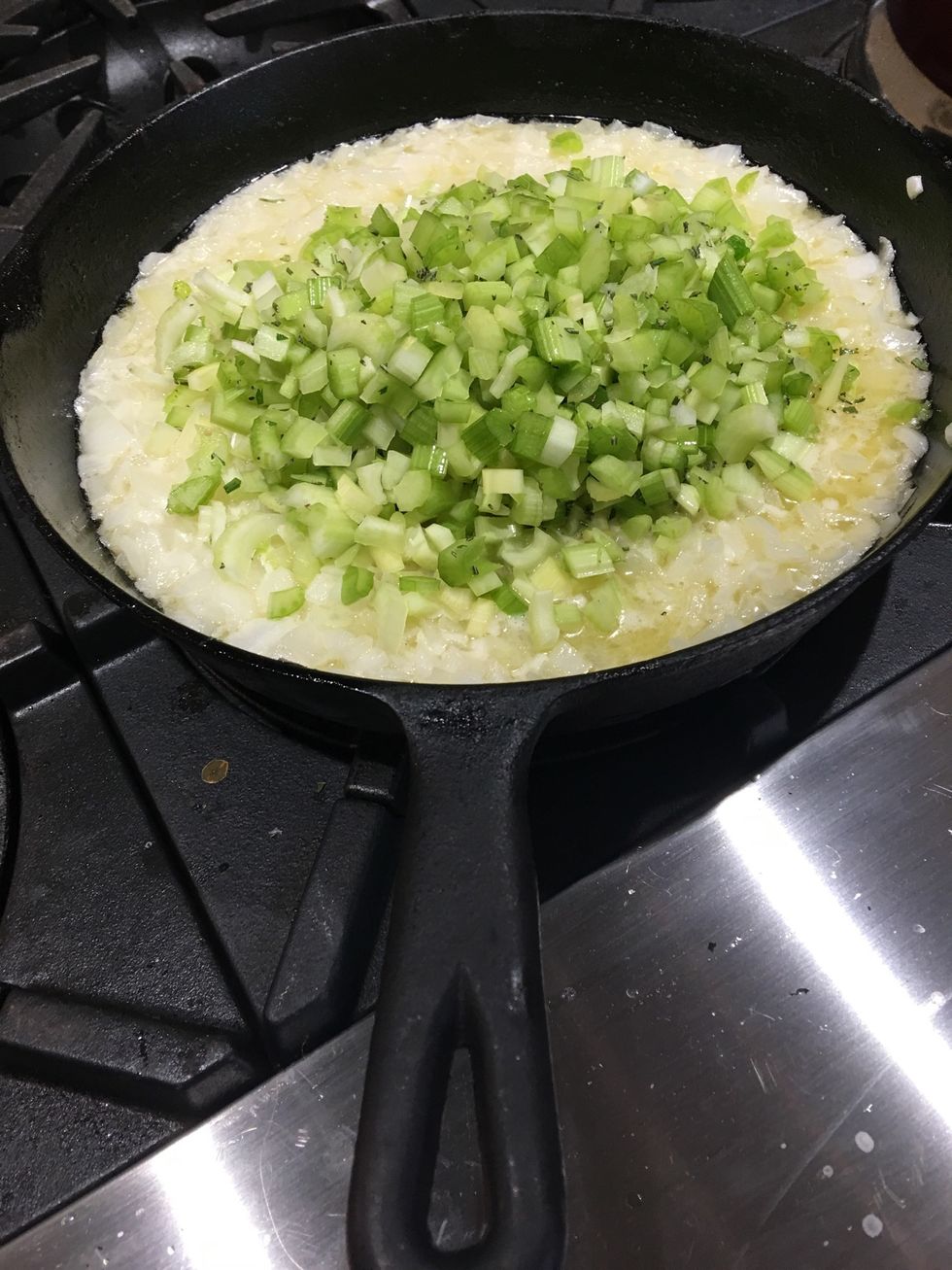 Add celery, rosemary and sage. Salt and pepper well.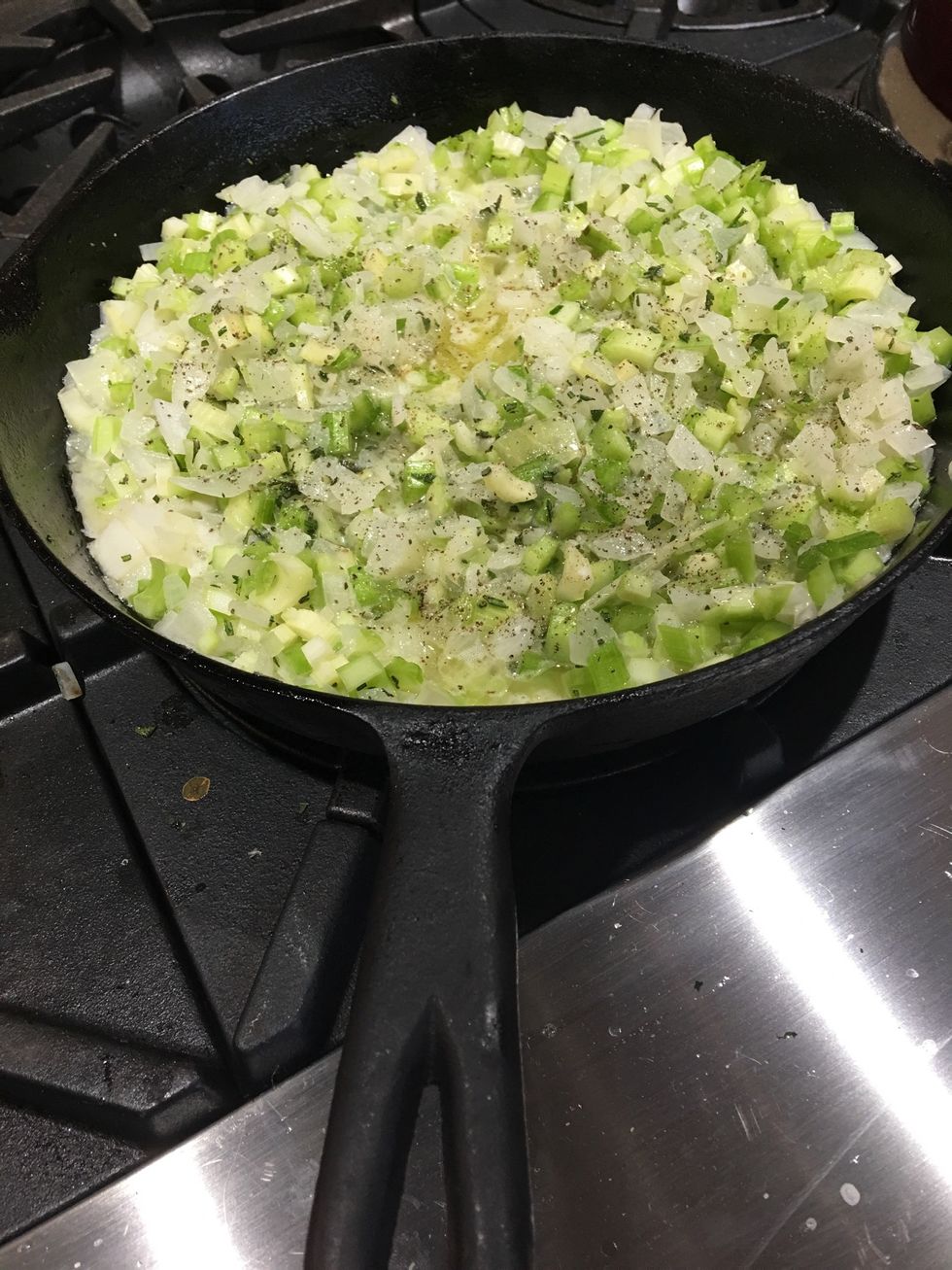 Mix well and simmer only 5 more minutes.
Remove onion and celery mix place in large mixing bowl.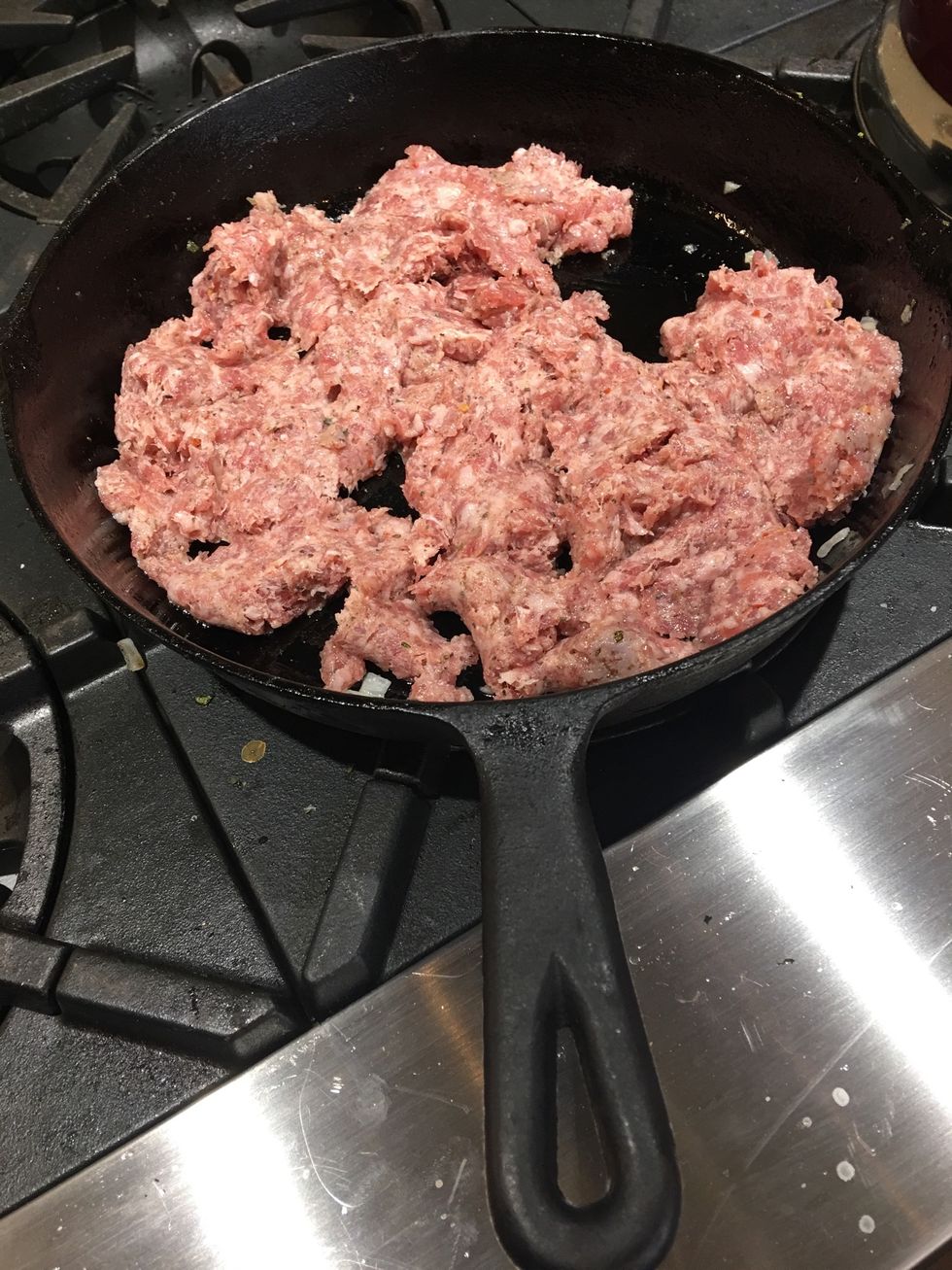 Cook sausage over medium heat until just done.
Break up sausage while cooking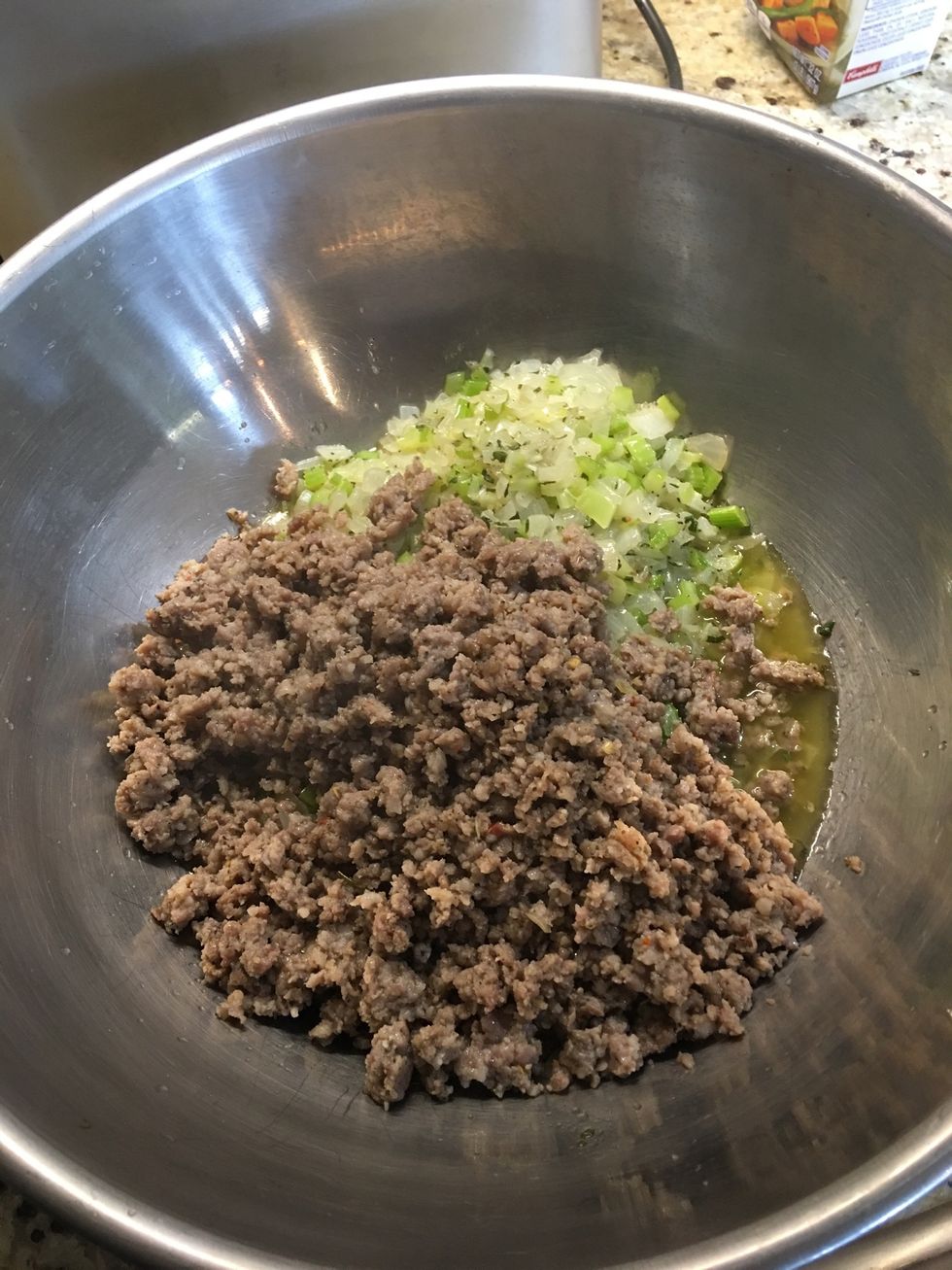 Add sausage to celery onion mix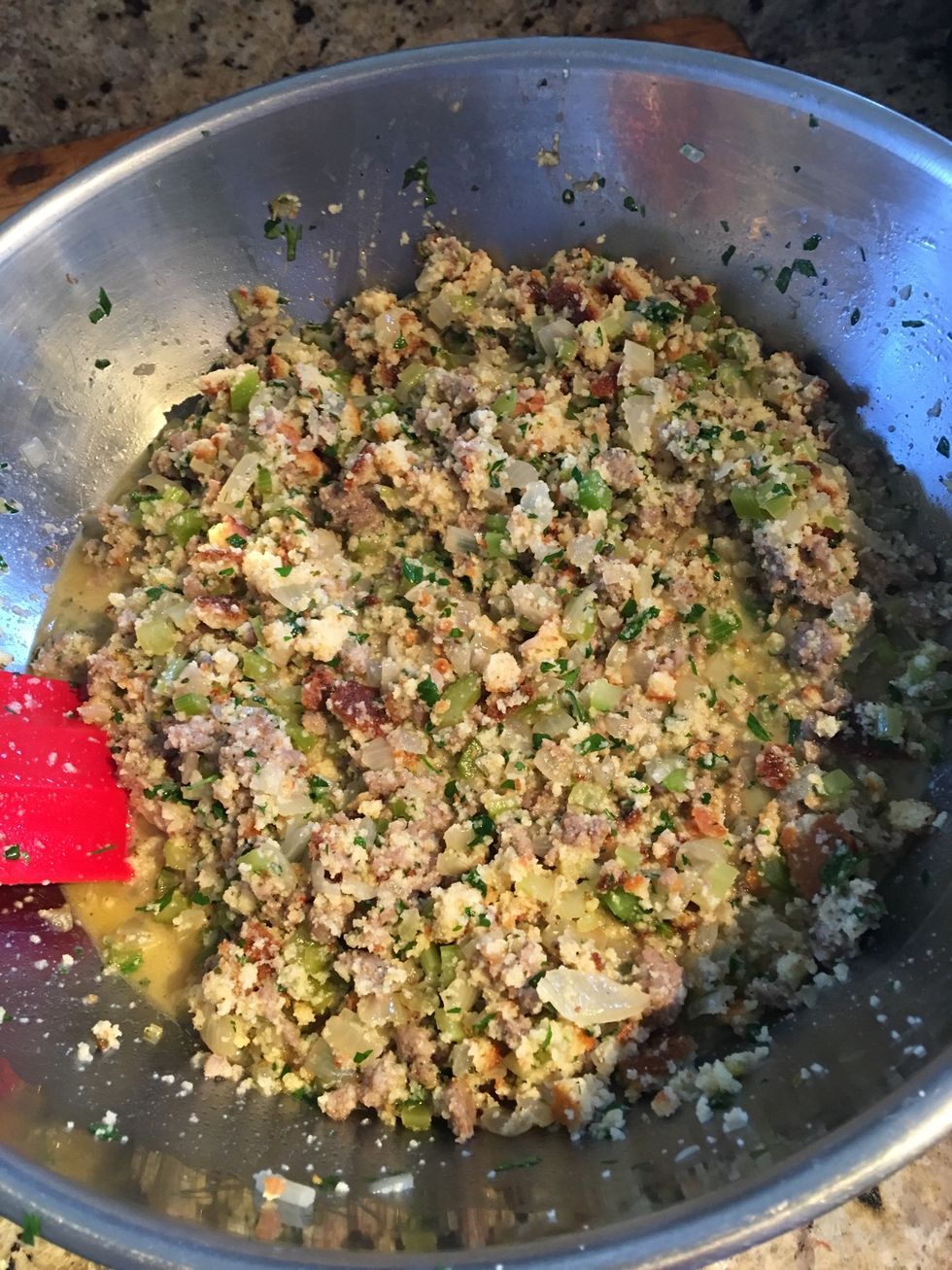 Stir well adding parsley broth and cornbread. It might be runny but that's ok.
Spray dish with non stick spray. Pour into dish and cover. If you cook the next day, you may want to add another cup of broth. Keep it moist. Cook in preheated oven at 325 f for about 1/2 hr.
6.0c Cornbread crumbled
3.0 Onions finely chopped
1/2bnch Parsley finely chopped
2.0Tbsp Sage minced
2.0Tbsp Rosemary minced
16.0Tbsp Butter
1.0qt Turkey stock
1/4c Madeira or other sweet wine
1.0lb Pork sausage sage flavored
1/2 Head celery finely chopped