Here are the ingredients( turmeric is not pictured)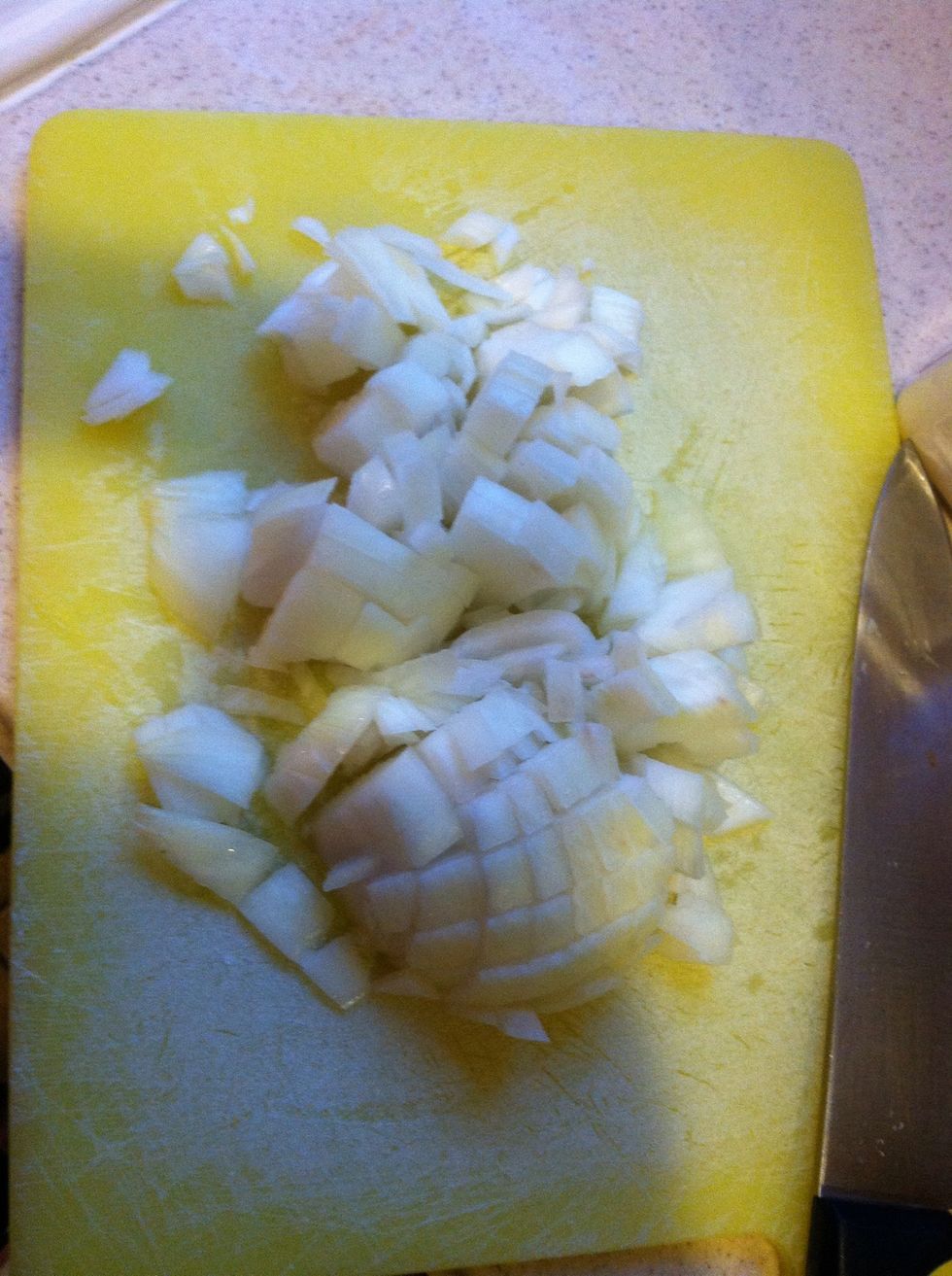 Chop onion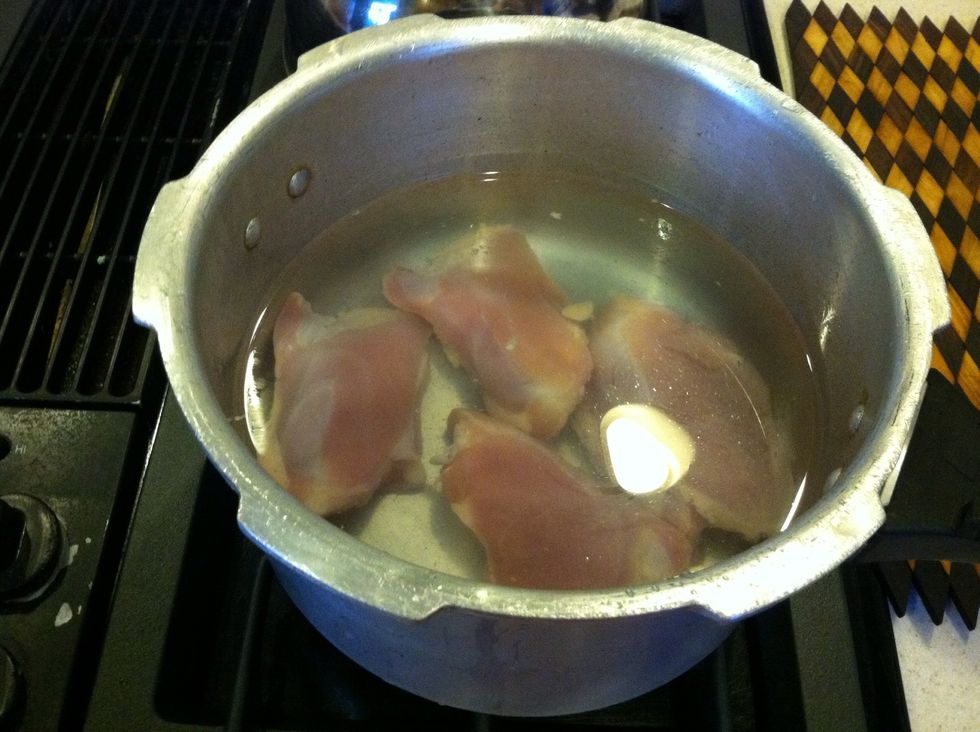 Place chicken in pressure cooker or any deep pot ( pressure cooker will take less time), then fill the pot with 5 cups of water.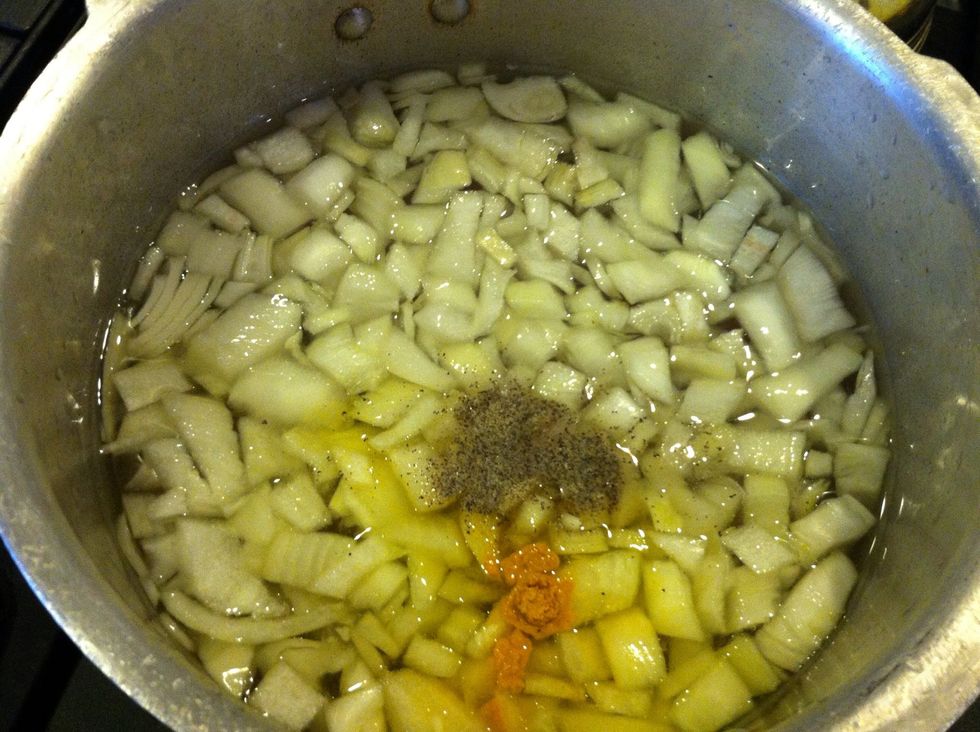 Then add the chopped onion , pepper, salt and turmeric to the pot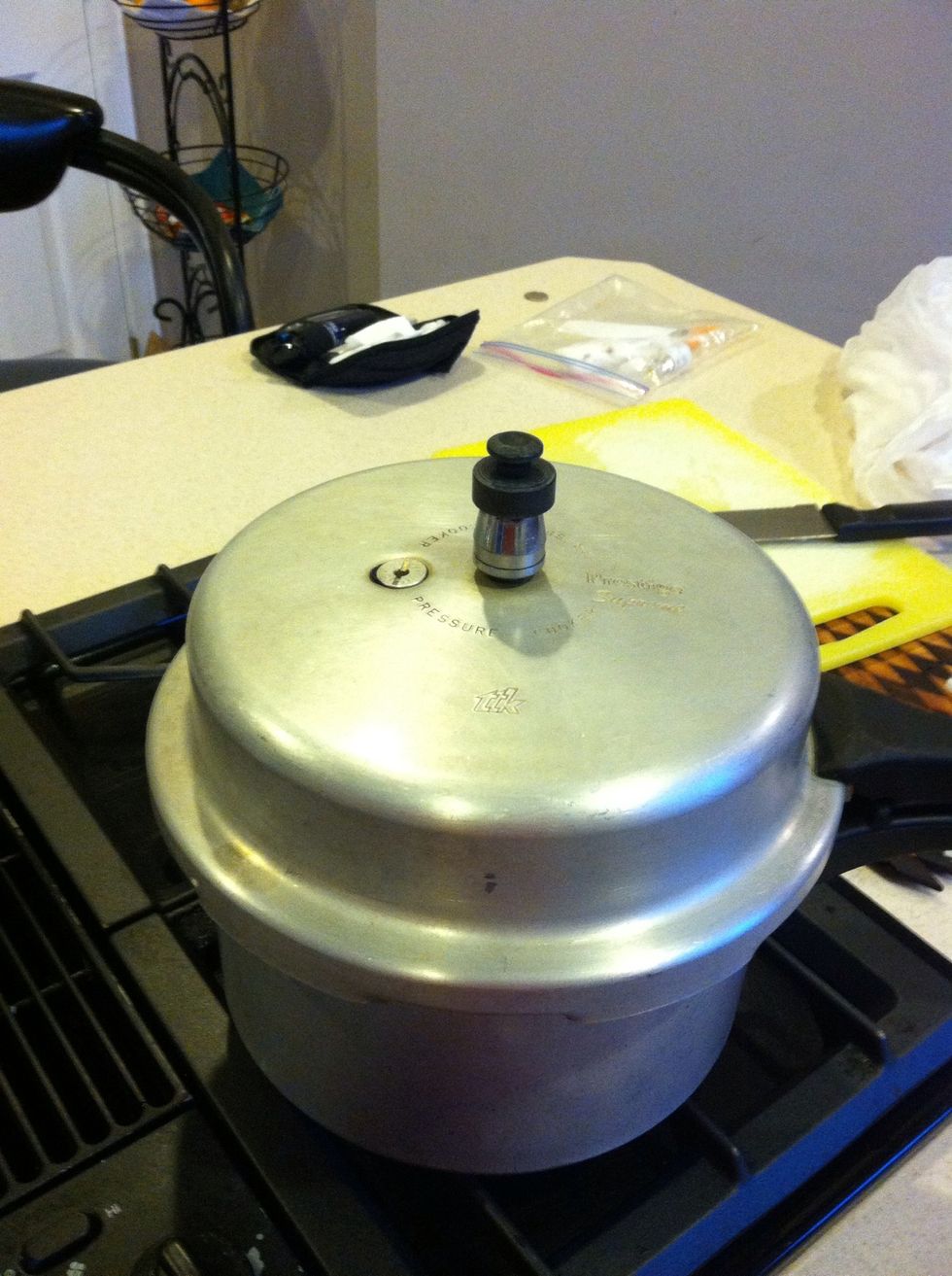 Close the pressure cooker or normal pot. If cooking w/ pressure cooker let the soup cook for 30 minutes. If using normal cooker it should take an hour on high heat ( with the lid shut).
After 30 minutes run the pressure cooker under water and then take the weight off.
The soup should look like this
Put a strainer in a large bowl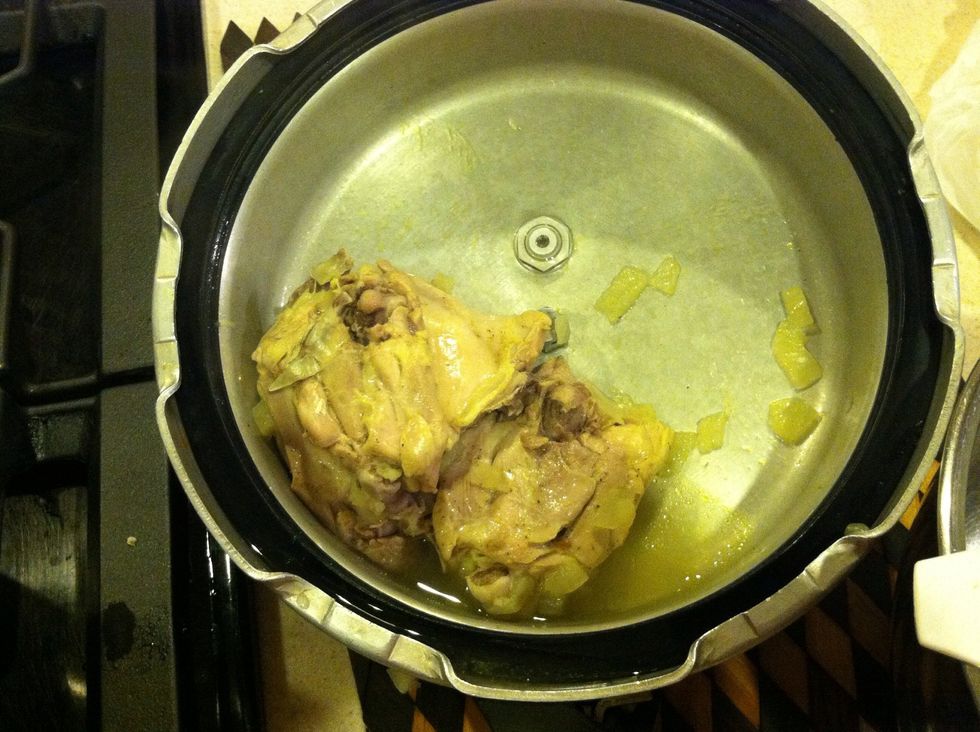 Take chicken out of soup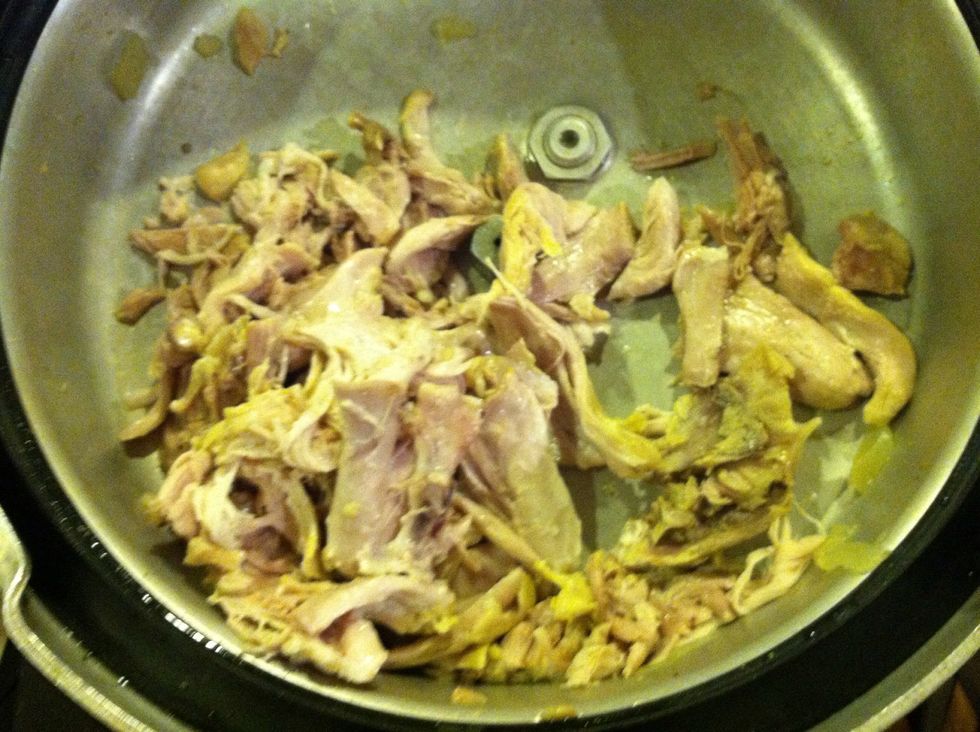 Shred it up and leave it aside for a later step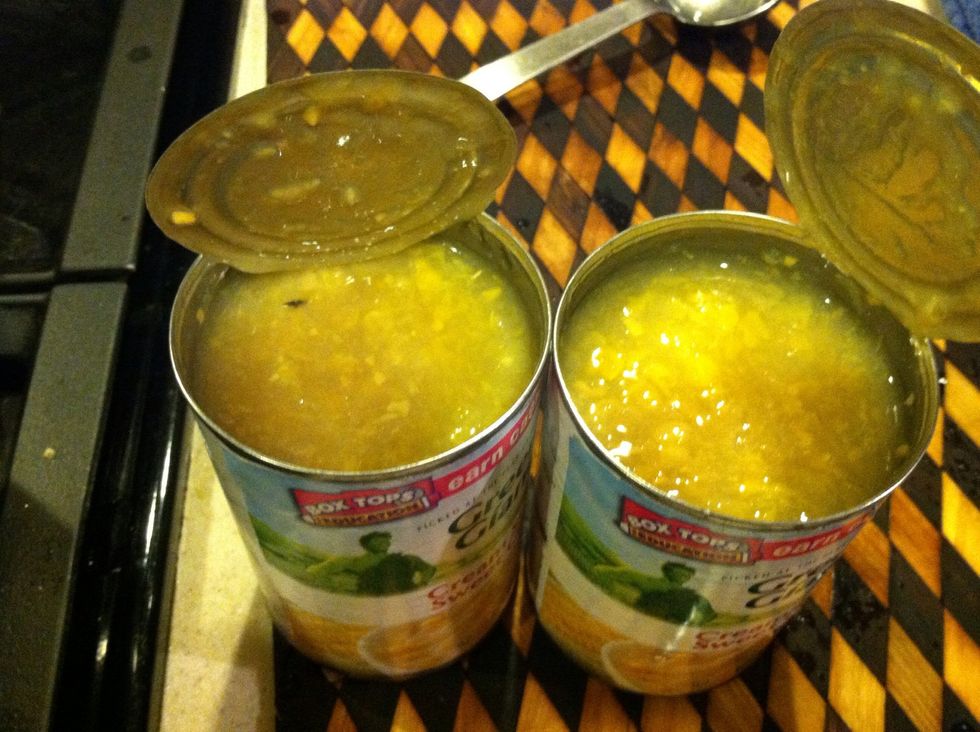 Turn your stove back on to medium heat and add two cans of sweet corn ( cream style) along with the shredded chicken and the bullion.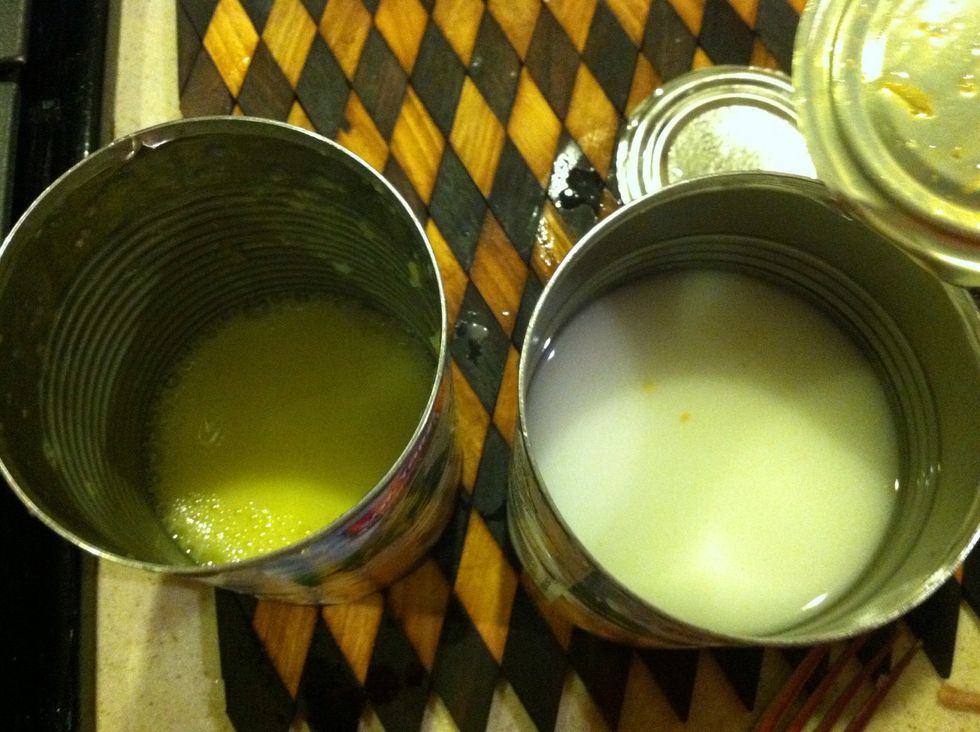 We're reusing the empty corn cans. Fill one can 3/4 full of water and add the cornstarch to it. In the second can add the egg along with 3 tablespoons of water and whisk the egg and water.
Start stirring the soup and add just the can with the corn starch and water.
Now let the soup cook for 5 minutes and it's ready to be served!!! Enjoy!
4.0 Four pieces chicken thigh/ legs
2.0 cans sweet corn cream style
3.0Tbsp Corn starch
1.0 Large onion
2.0 Eggs
2.0tsp Salt
1.0tsp Pepper
1.0pch Turmeric
1.0 Chicken bullion