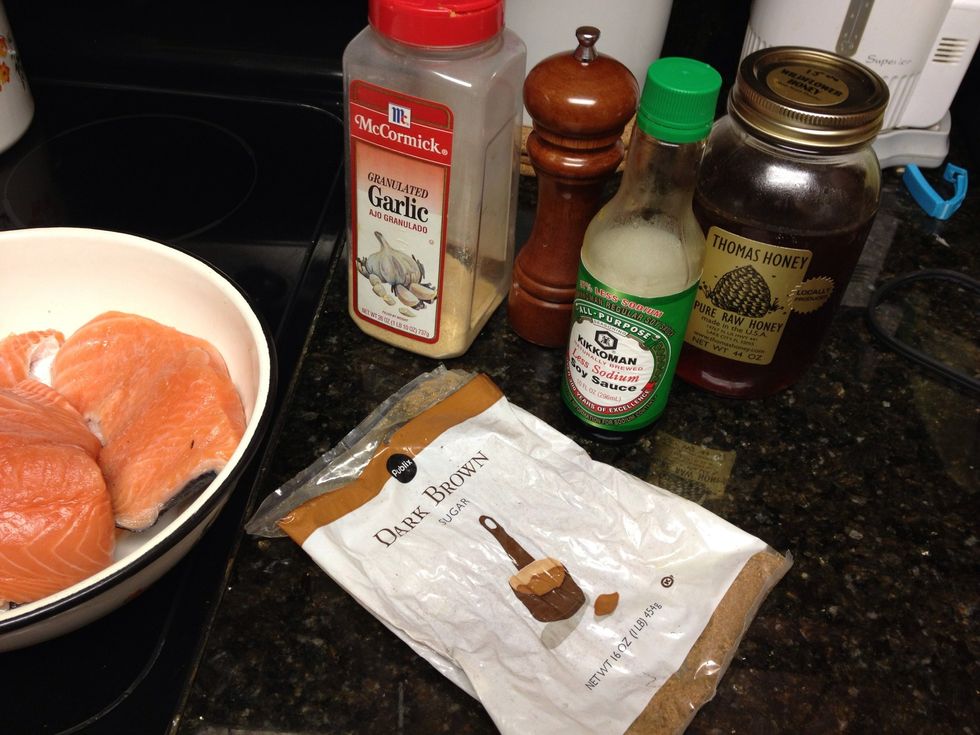 Gather all ingredients, Olive oil is also an ingredient however it is not in the picture.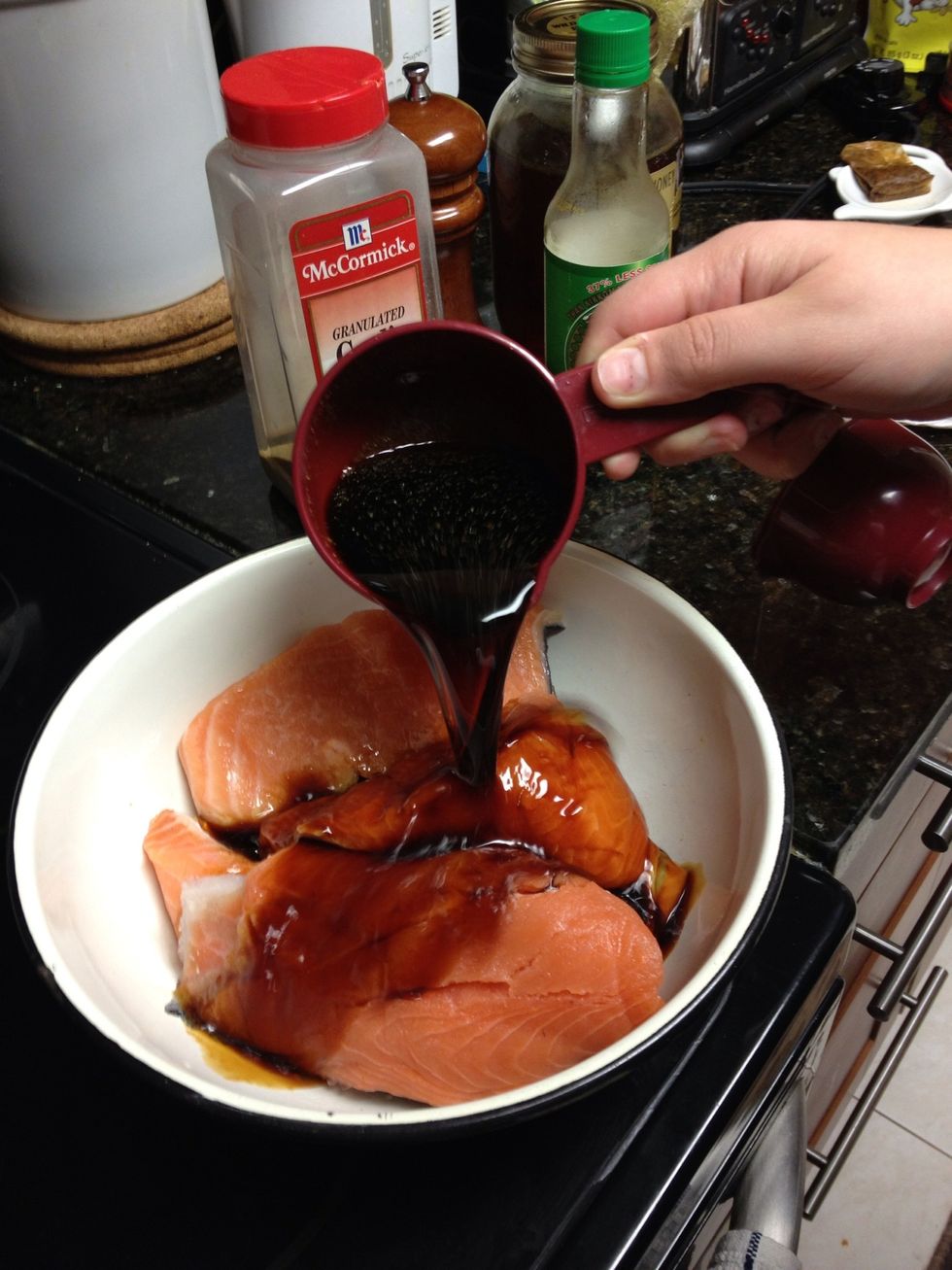 Combine olive oil, soy sauce and garlic and pour over your salmon.Season with black pepper, as much or as little as you like.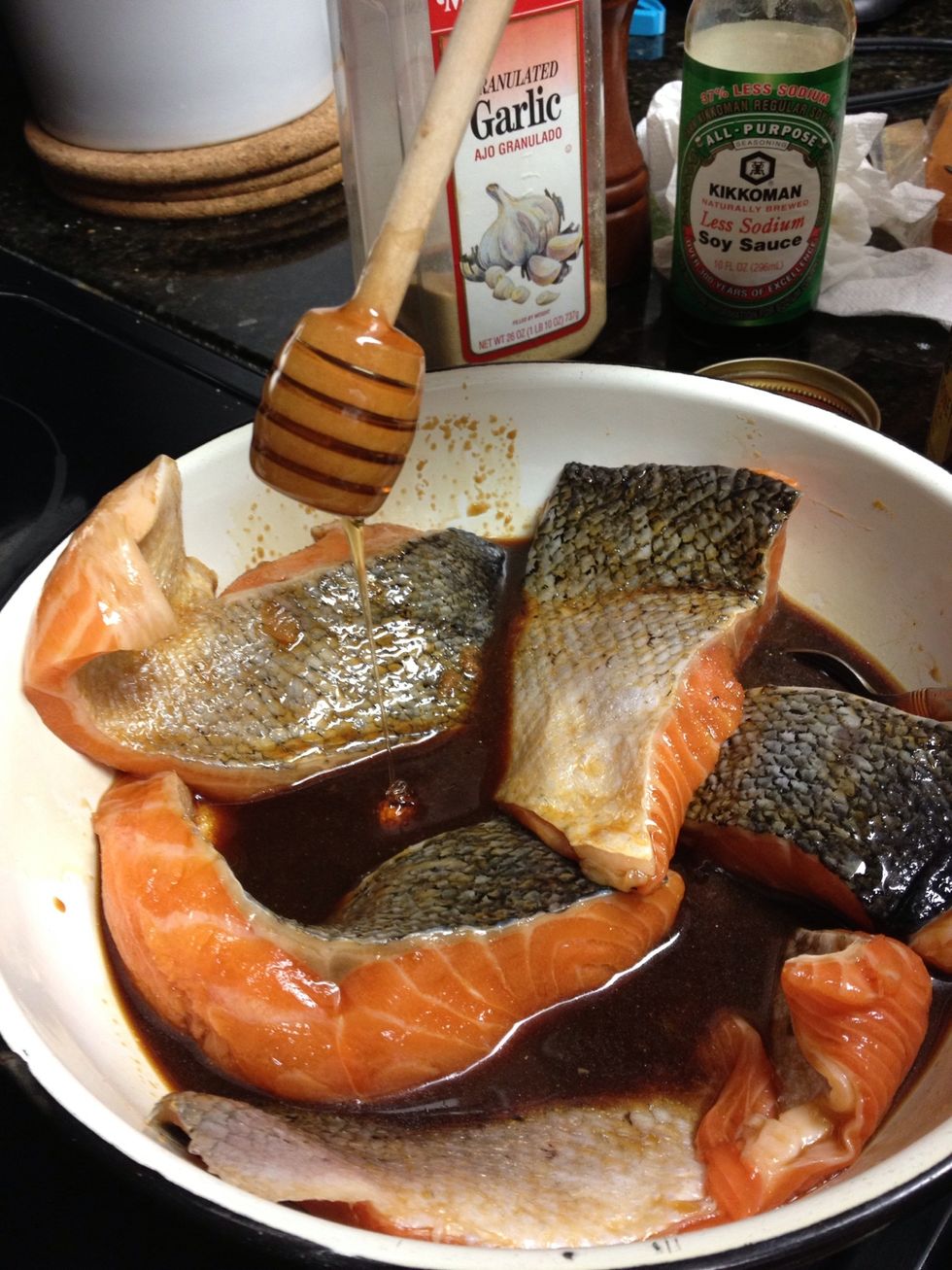 Add honey , make sure all pieces are coated with the mixture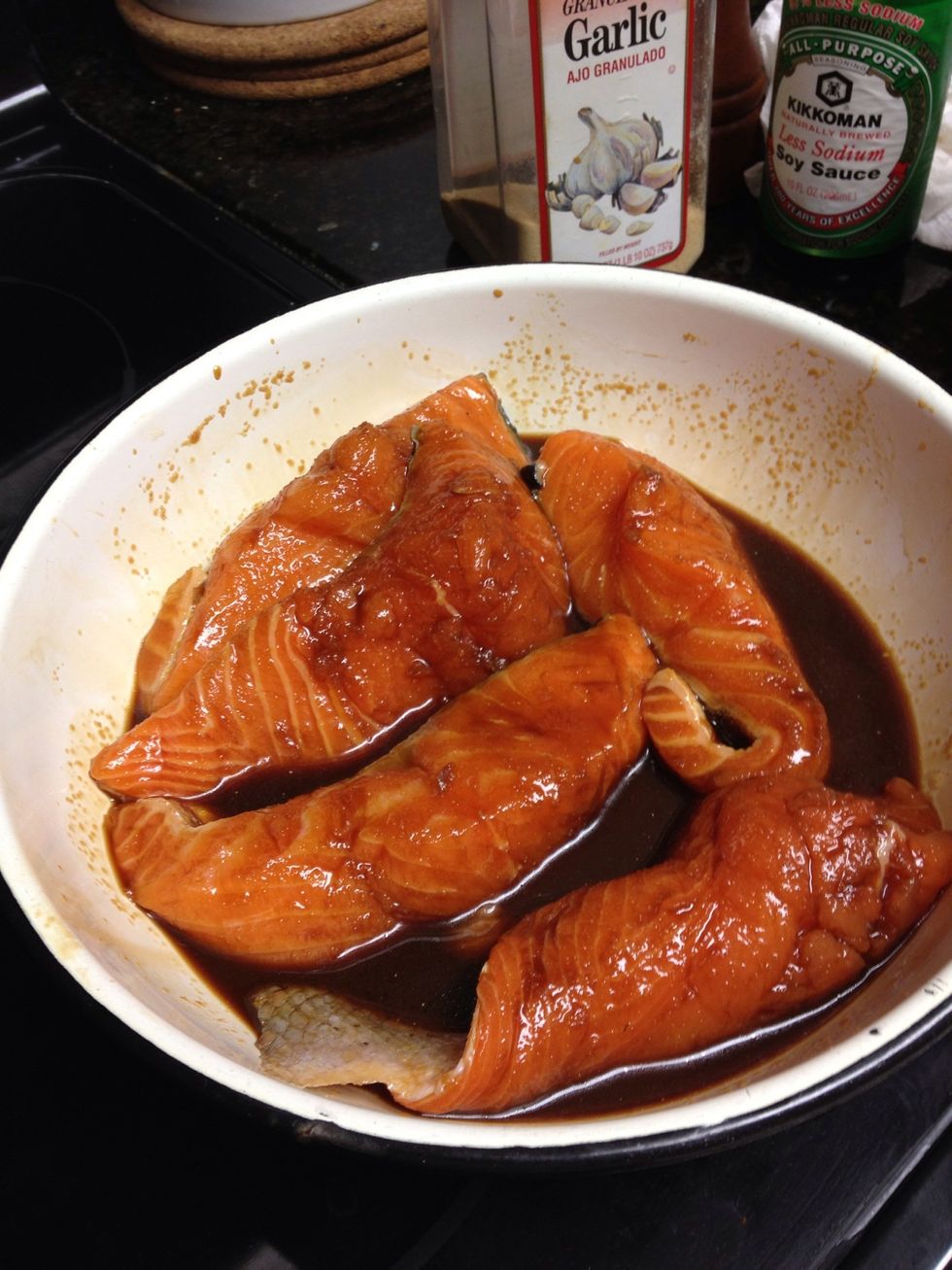 Let the salmon marinade in the mixture for about 15 minutes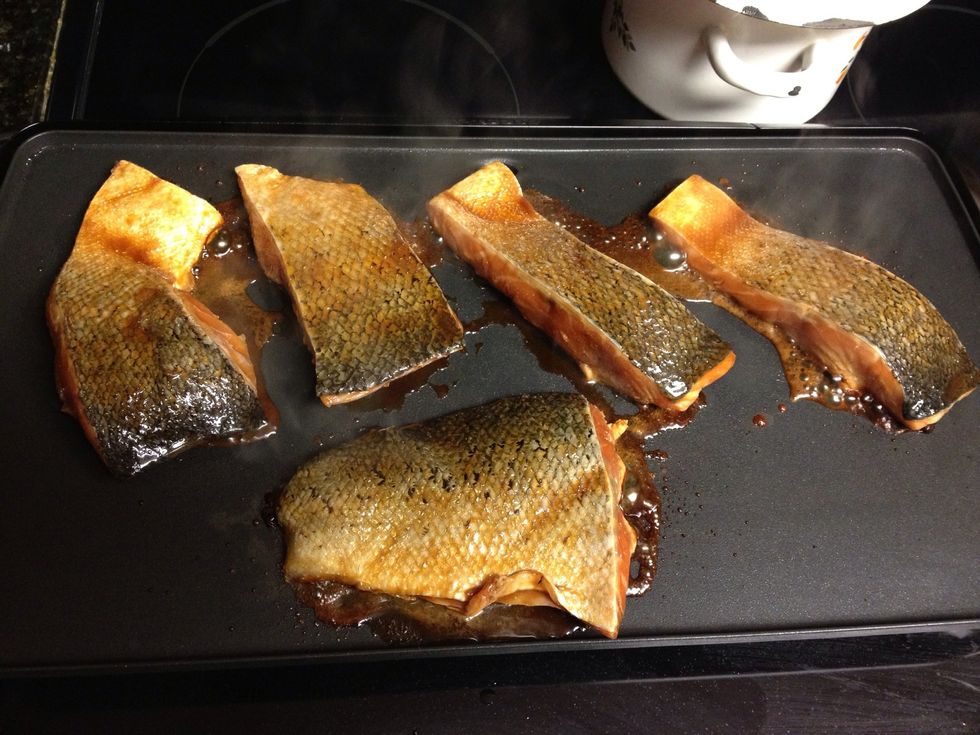 After 15 min begin cooking your salmon. I grilled it at 350 degrees on a griddle, you can also cook on the grill, or oven. Cook 6-7 min skin side up if you like your skin to be crispy. Then flip..
I forgot to take a picture after I flipped the salmon, but after you flip cook an additional 6-7 min skin side down, depending on the thickness of your fish. Spread brown sugar over the top.
Your salmon is done once it is a solid pink color and no longer opaque. If your fillet is thinner then cut the cooking time accordingly.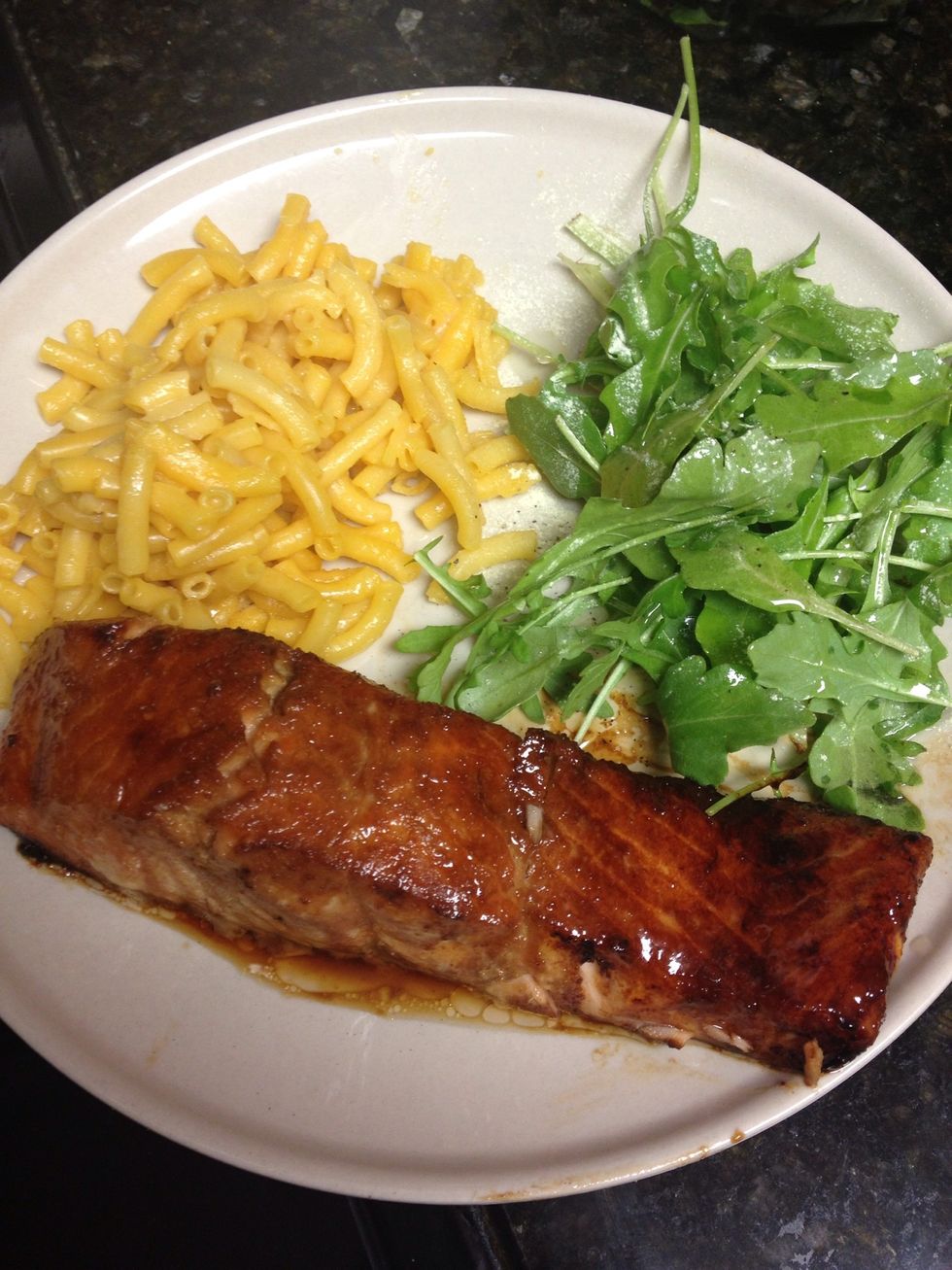 And your done! Serve with your favorite sides and enjoy!
1.0c Low sodium soy sauce
1.0Tbsp Olive oil
2.0Tbsp Honey
1/2tsp Granulated garlic
Pepper
5.0 Salmon fillets