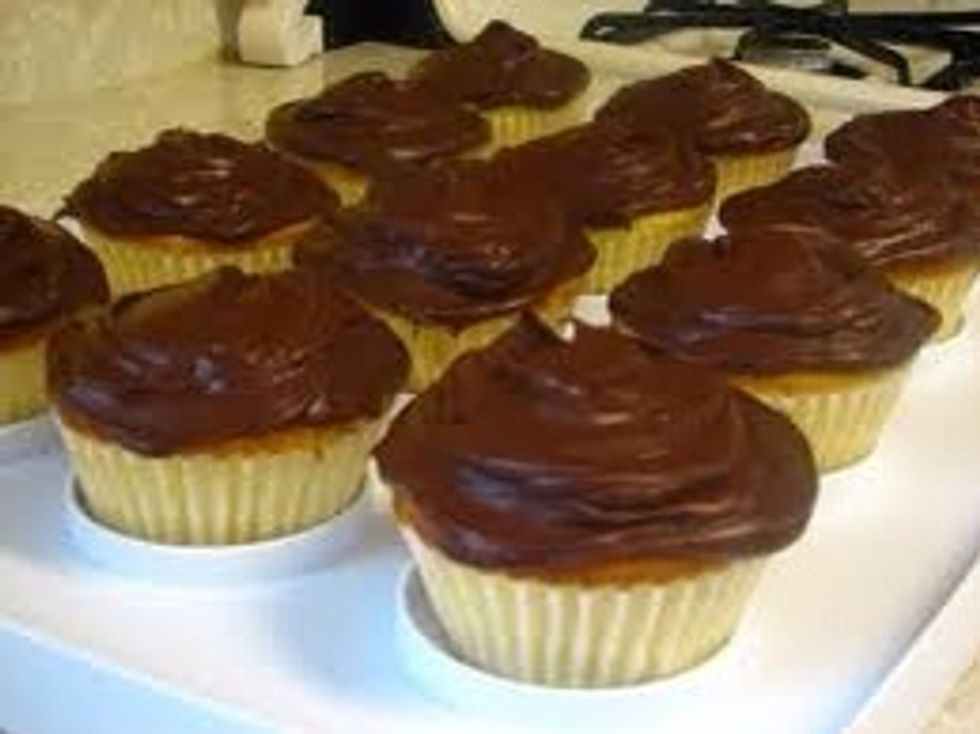 You can simply bake your chocolate cupcakes and add your chocolate frosting or you could buy some from your store . Sorry if the picture isn't perfect ;)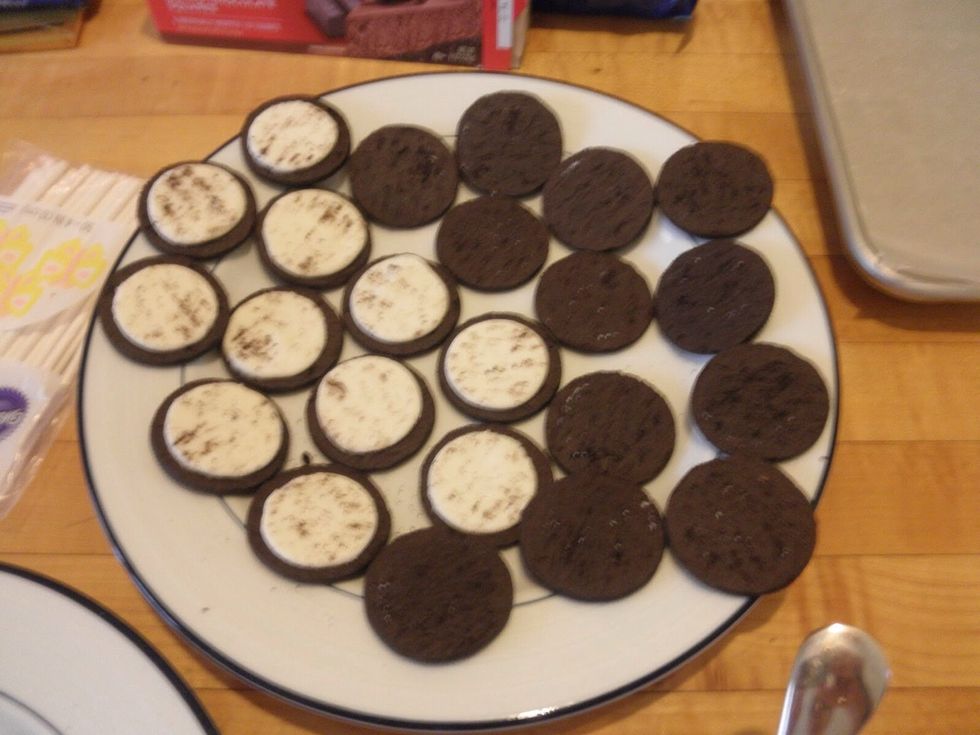 Separate the Oreo cookies and leave the white frosting on the Oreo . Keep the other empty Oreo aside like so.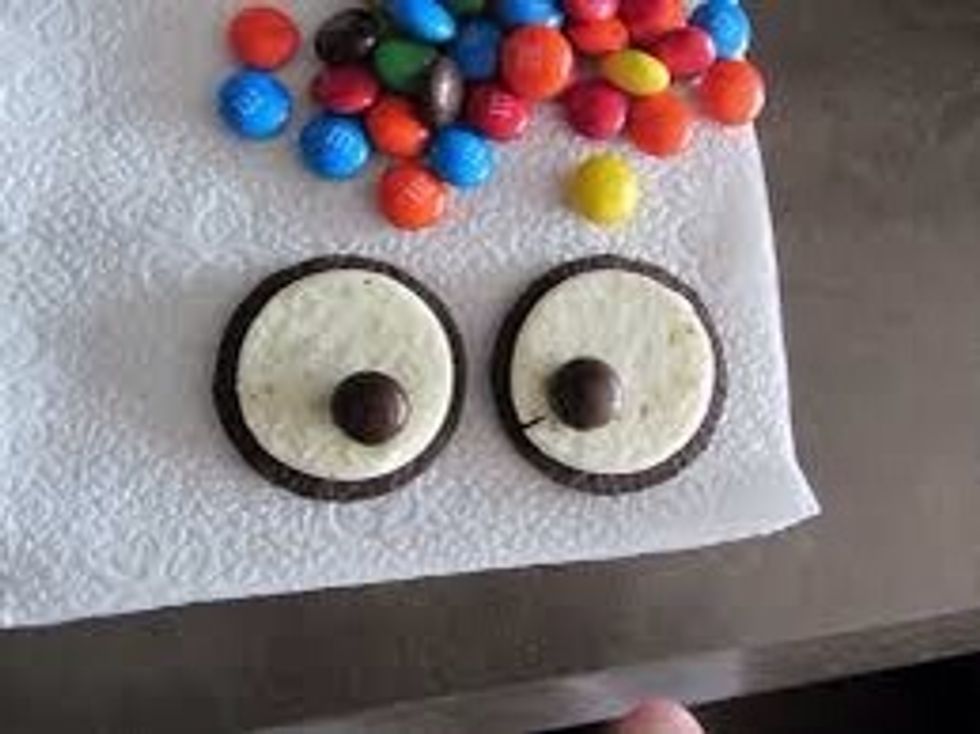 Open your M&M pack and choose 2 brown M&M for the owls eyes. Press down slowly so the cookies won't fall apart.
Add the owl's eyes on top of your cupcake and gently push it down. Not too hard and not too deep. Just a little push , gently.
In between the eyes, push down the M&M from the side for the nose . Hint: you can choose any color for the M&M . I chose orange :D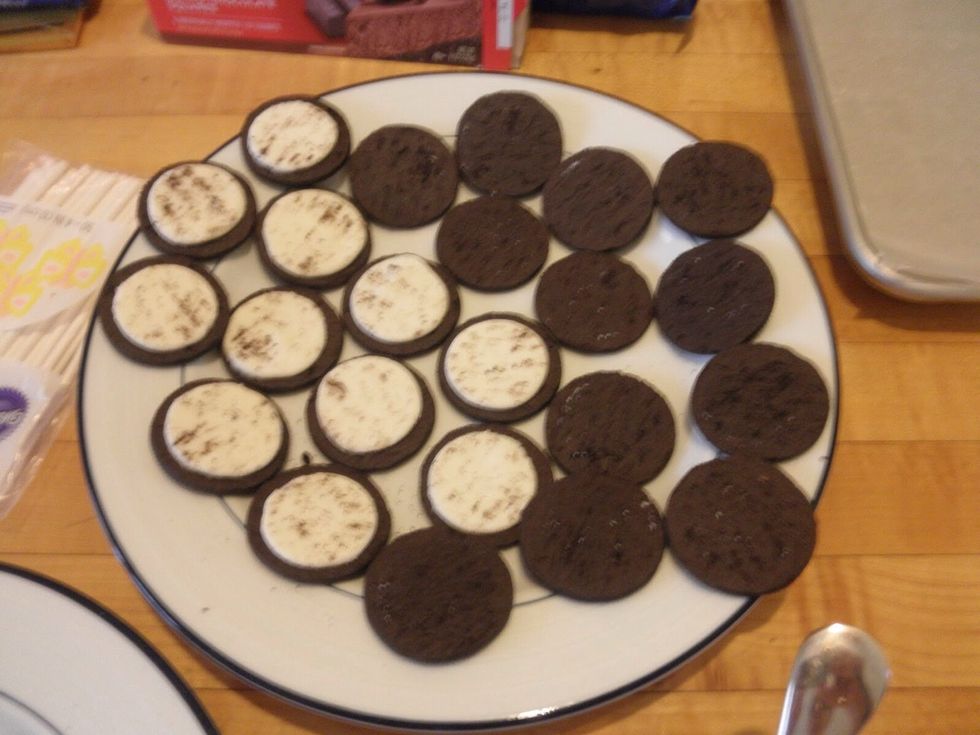 Optional : take the empty Oreo that I told you to put aside and just cut them to half for the owl's ear. TIP: you have to put the half Oreo UNDER the eyes to make room .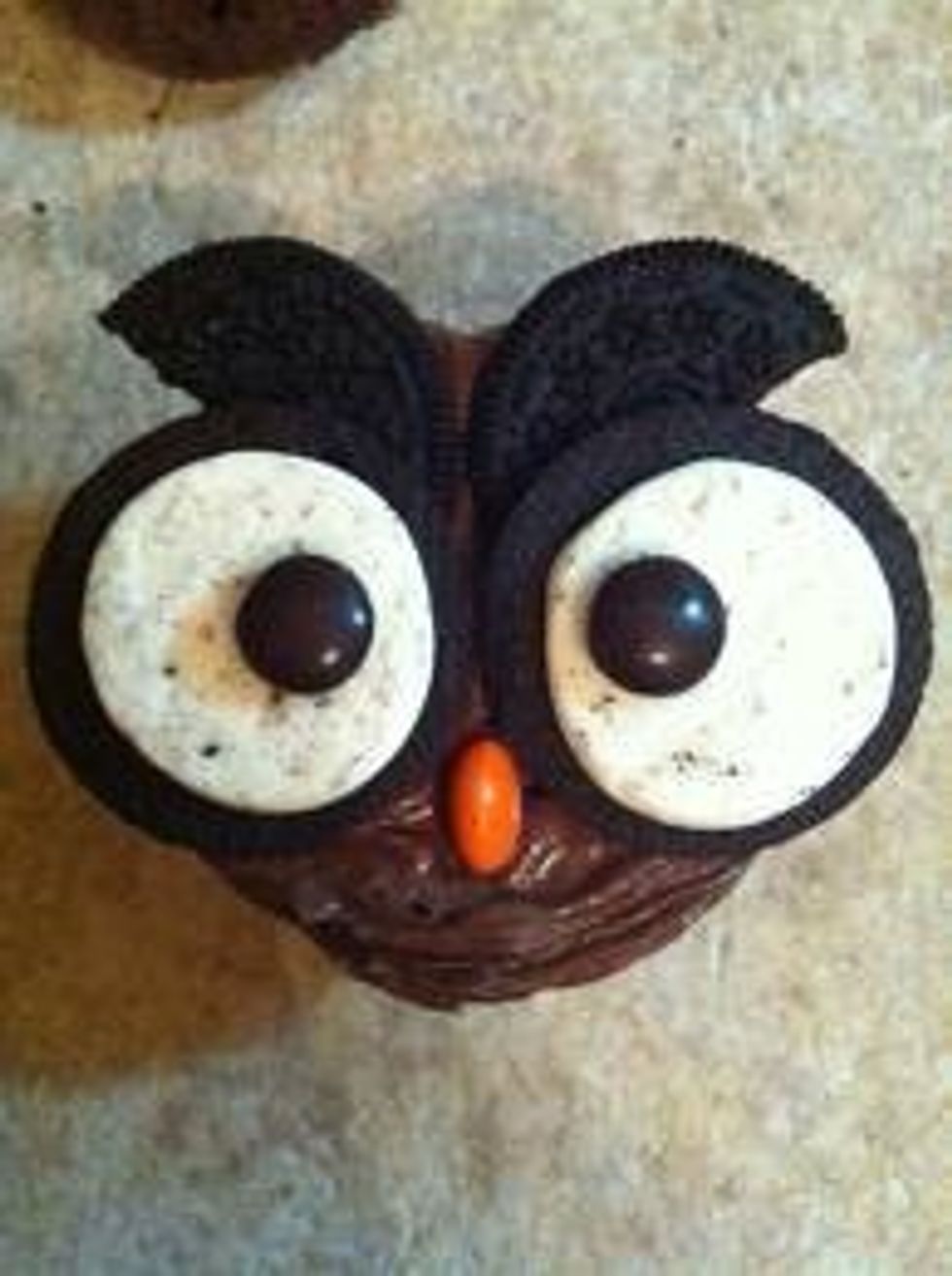 ... And VOILA !!!! Here is how my creation looked like ! Hope you enjoy your delicious cupcake owl :)
1.0 Dozen of chocolate cupcakes with frosting
Oreo cookies
M&Ms (not the peanut one)