French green lentils are great for soups, they retain their texture and cook quickly.
21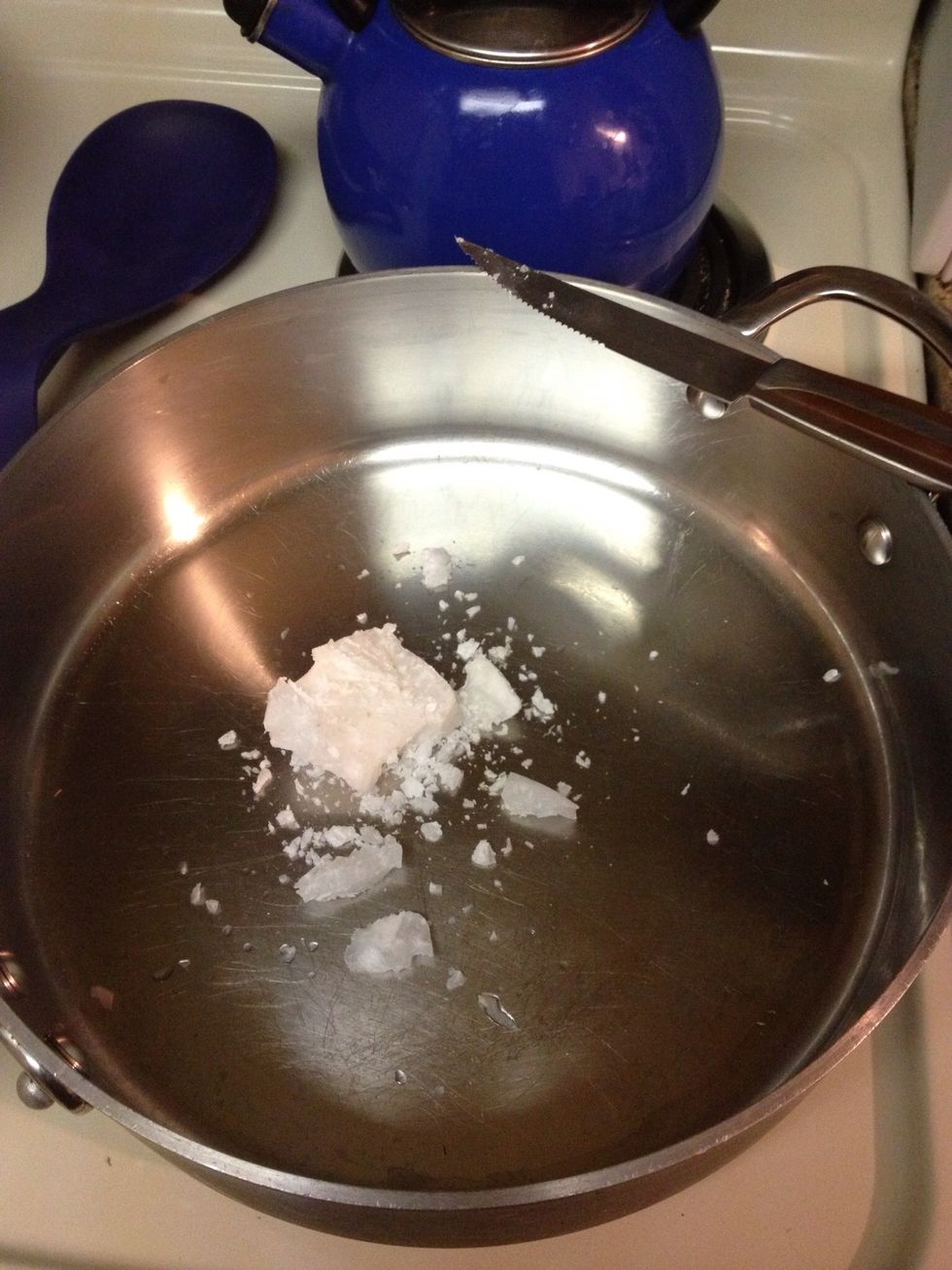 Heat pan add oil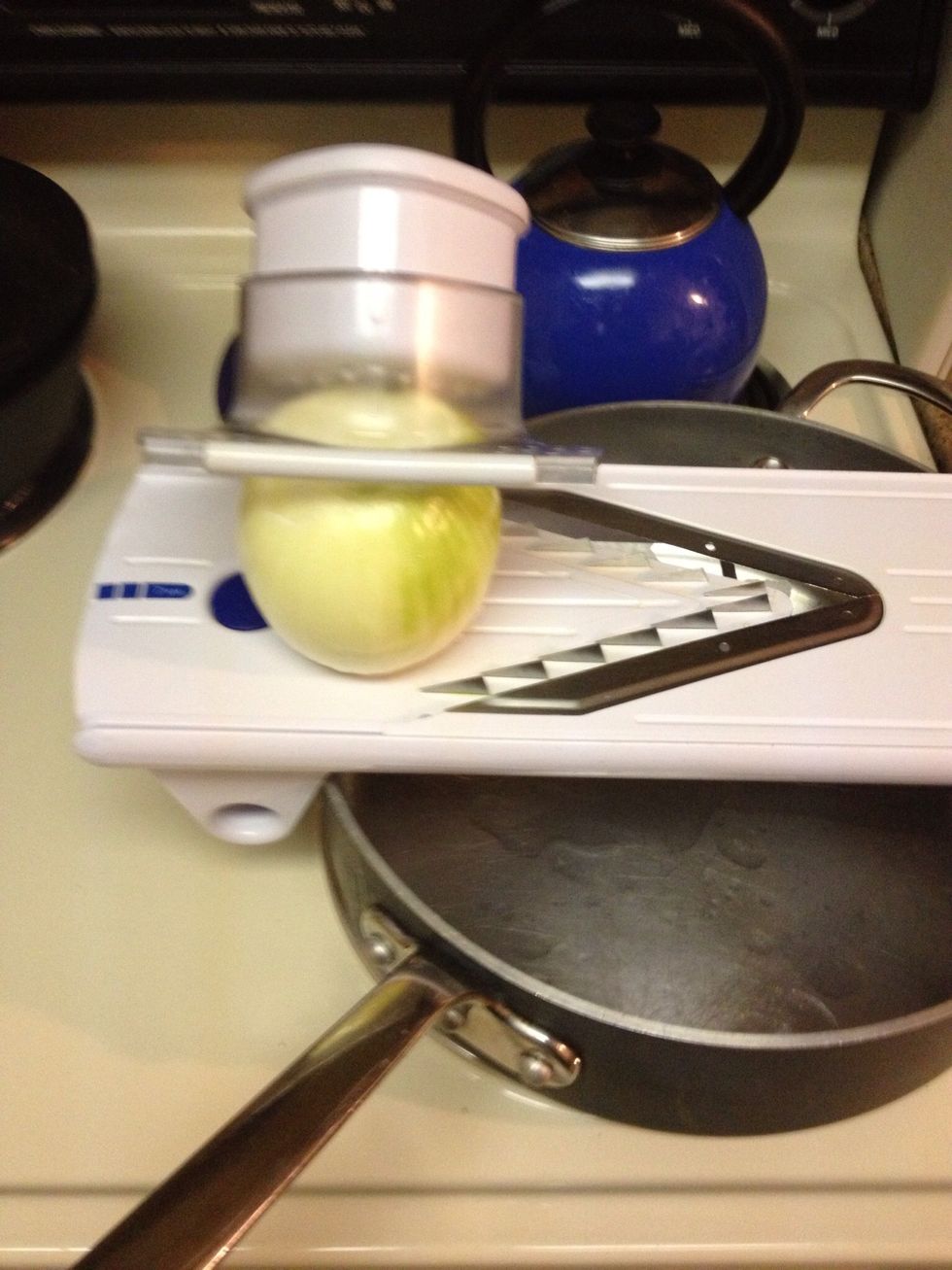 Chop an onion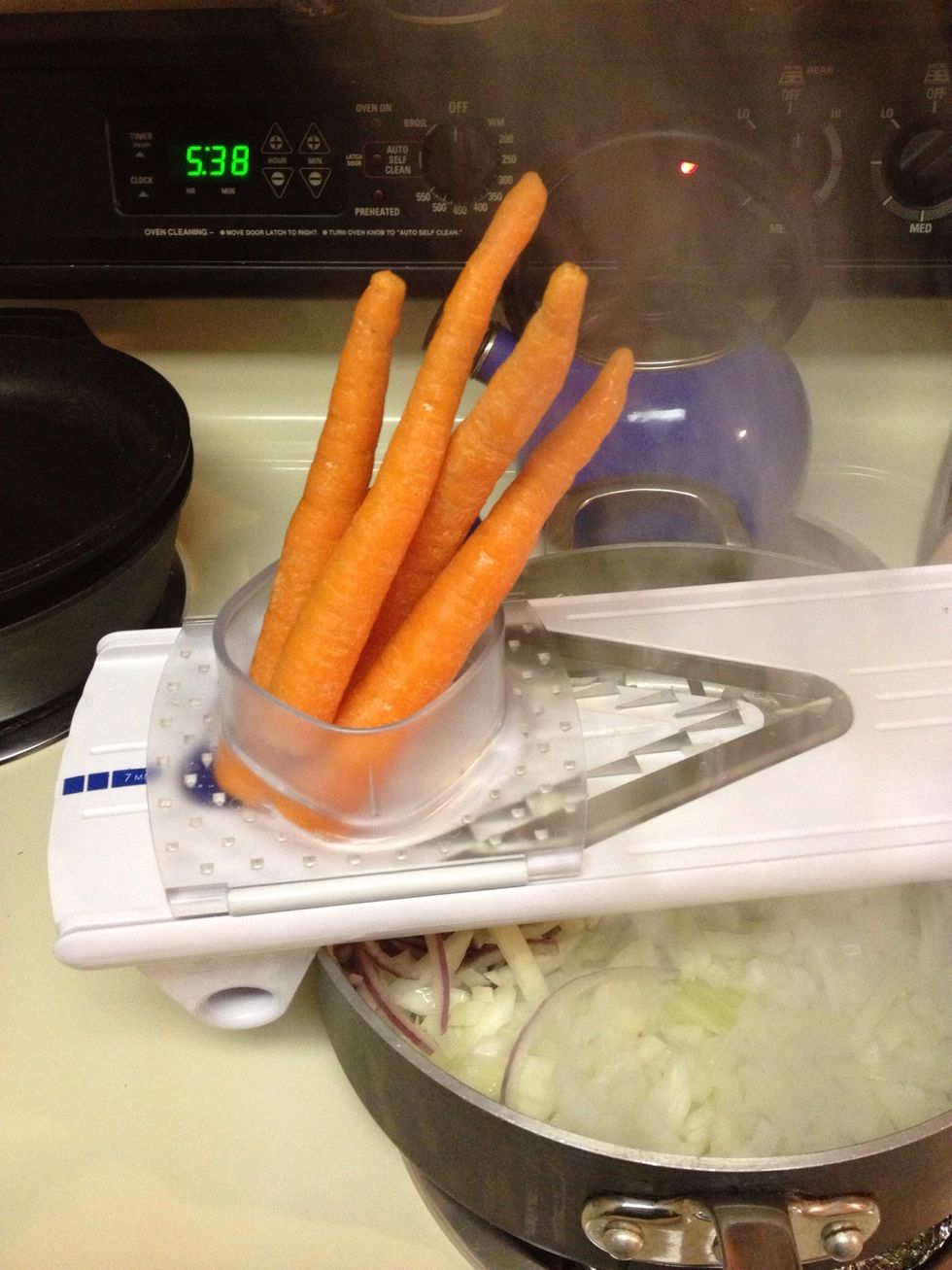 Chop Carrots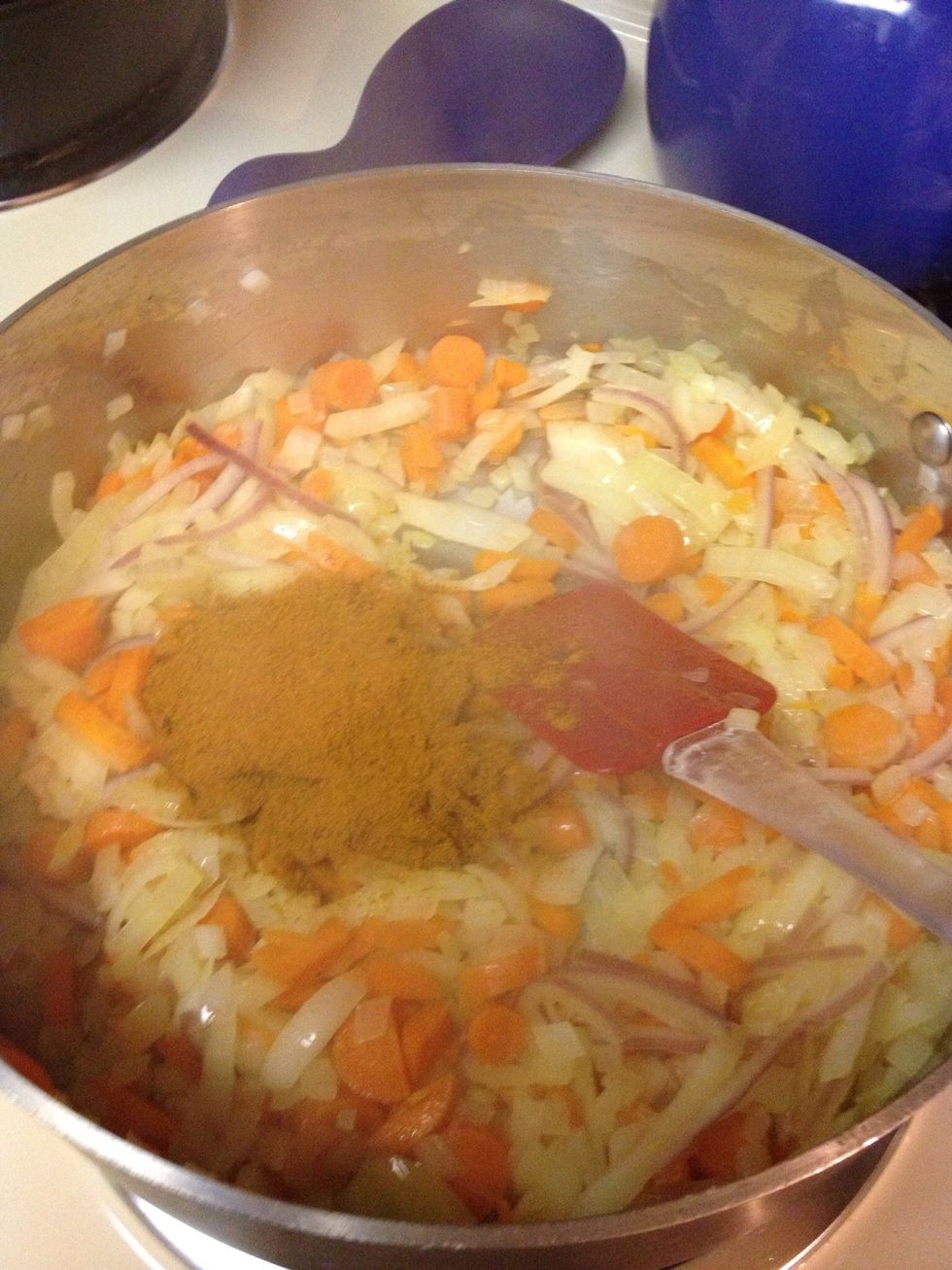 Sauté 10 minutes at medium heat then add garlic and curry powder and stir for a minute.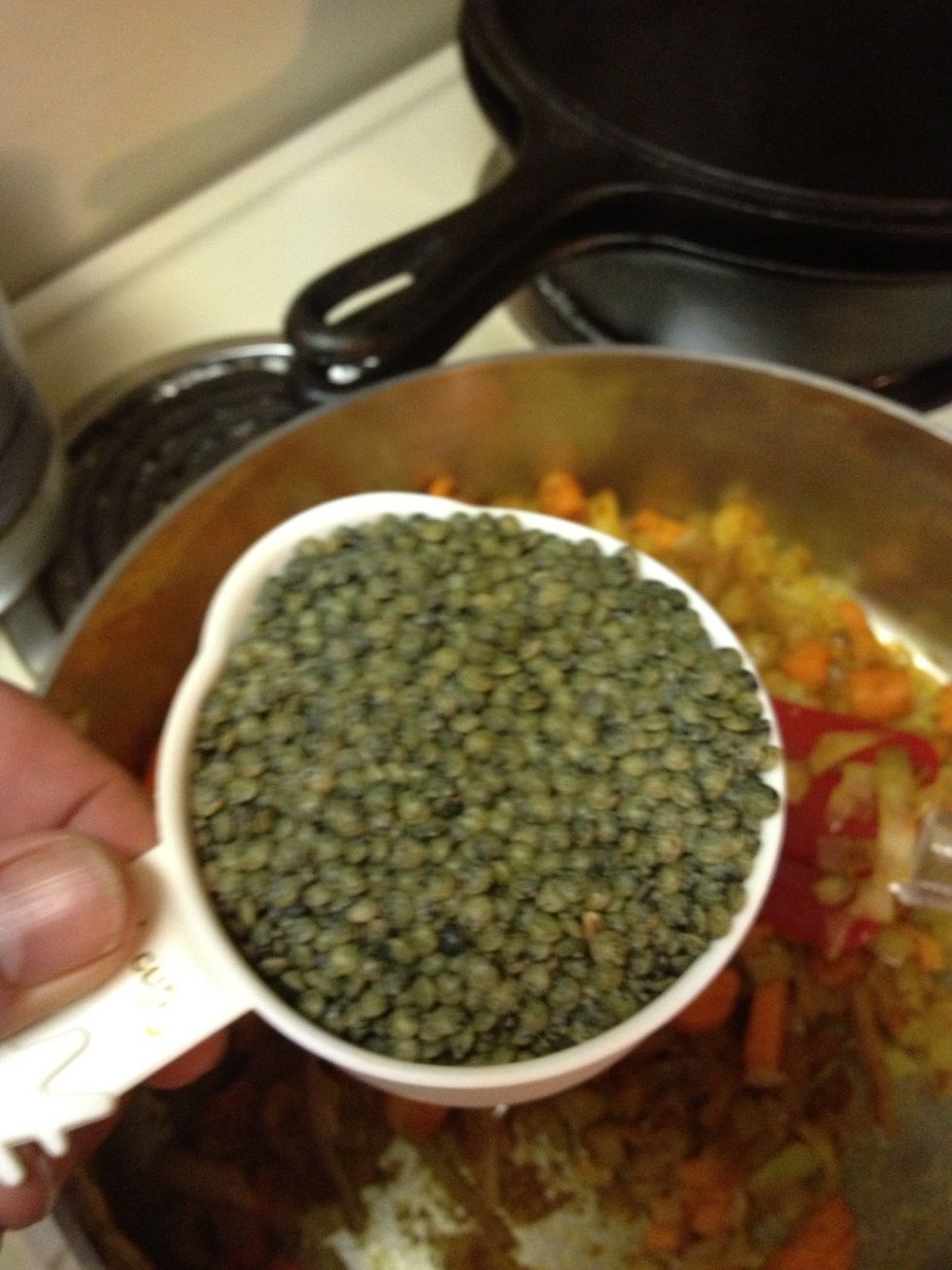 Add lentils and water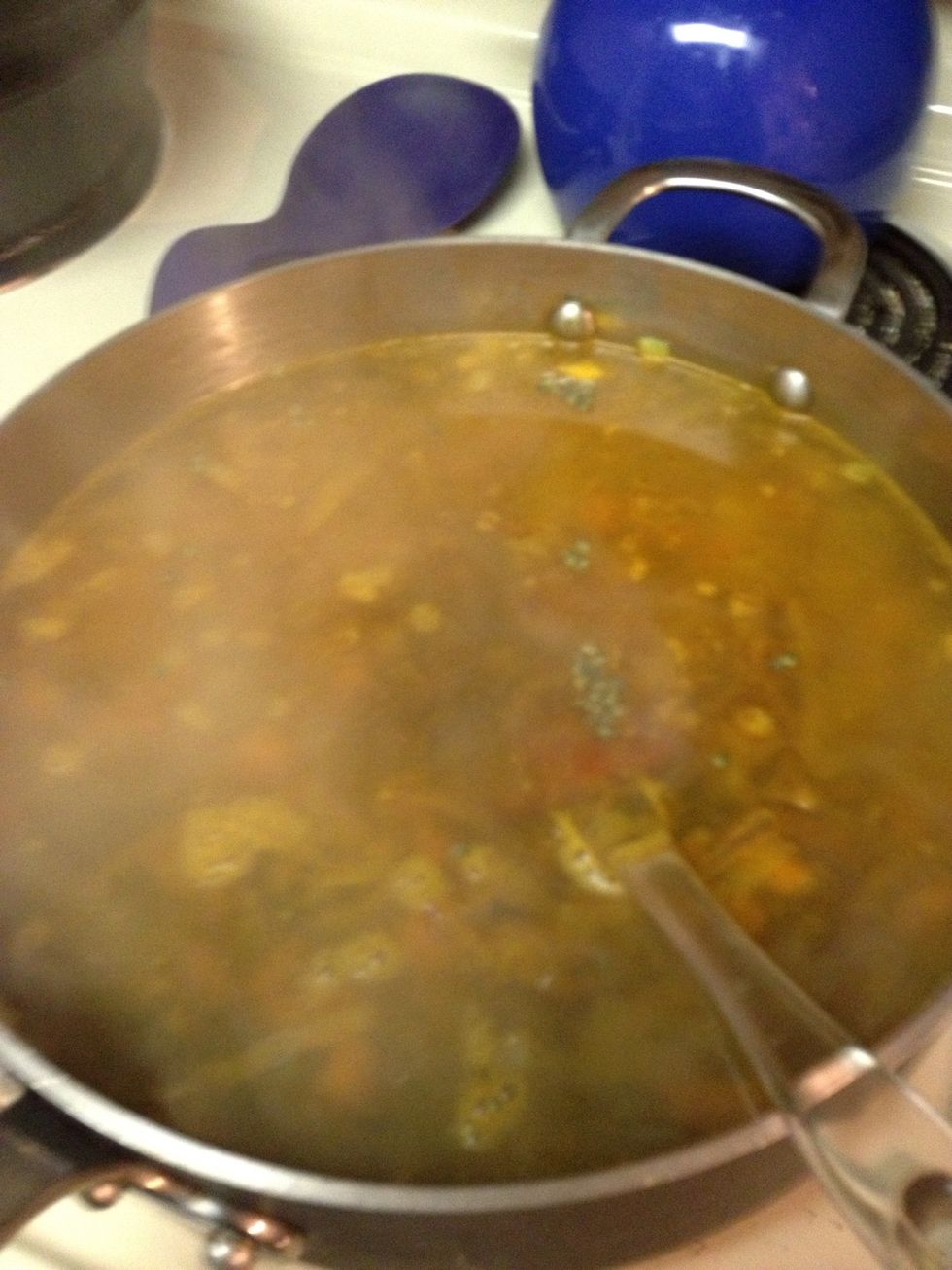 Bring to boil for 10 minutes on medium high heat then turn down to simmer on low for 40 minutes.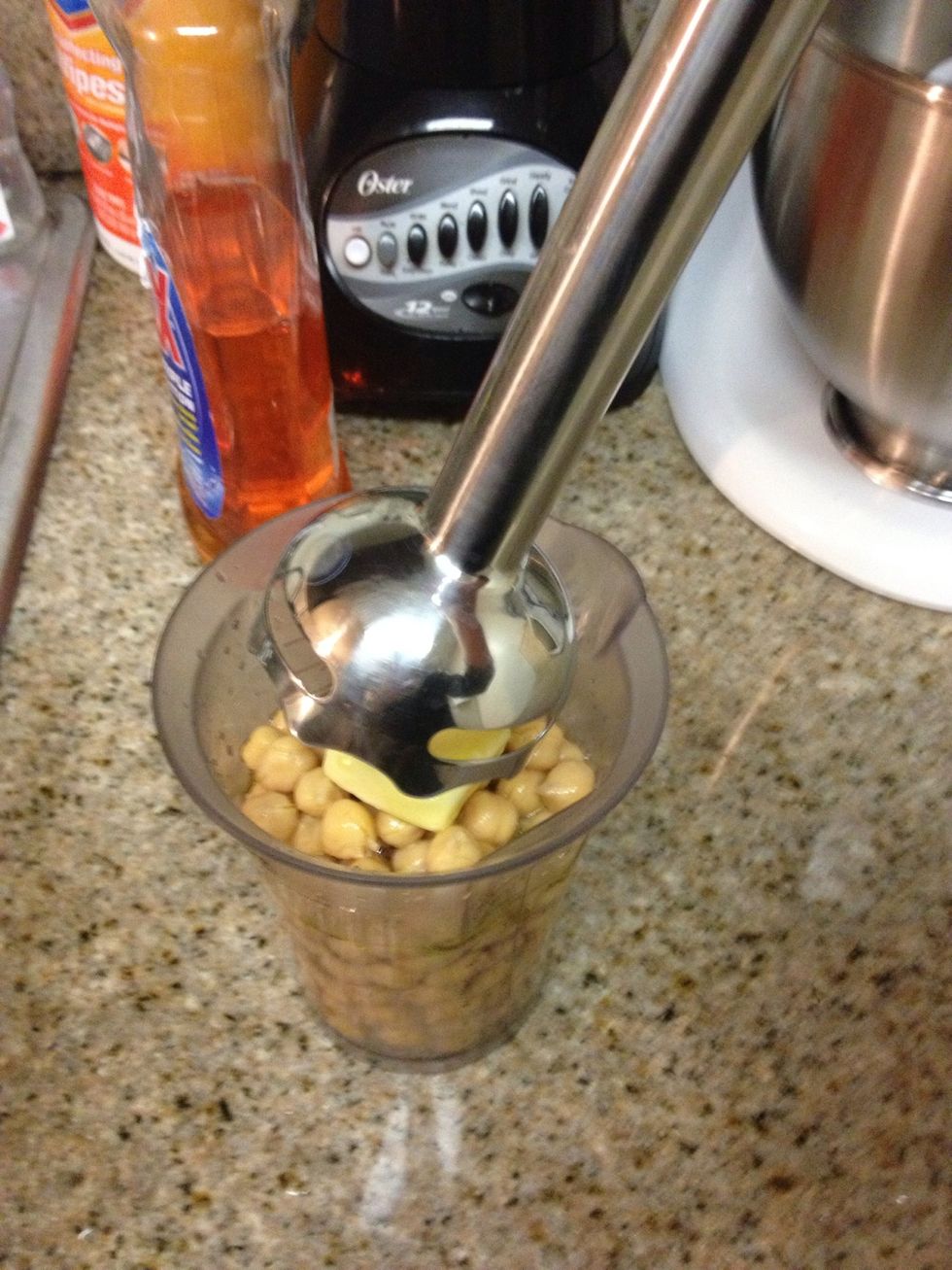 Meanwhile purée a can of drained and rinsed chickpeas, water ,olive oil, lemon juice, and garlic.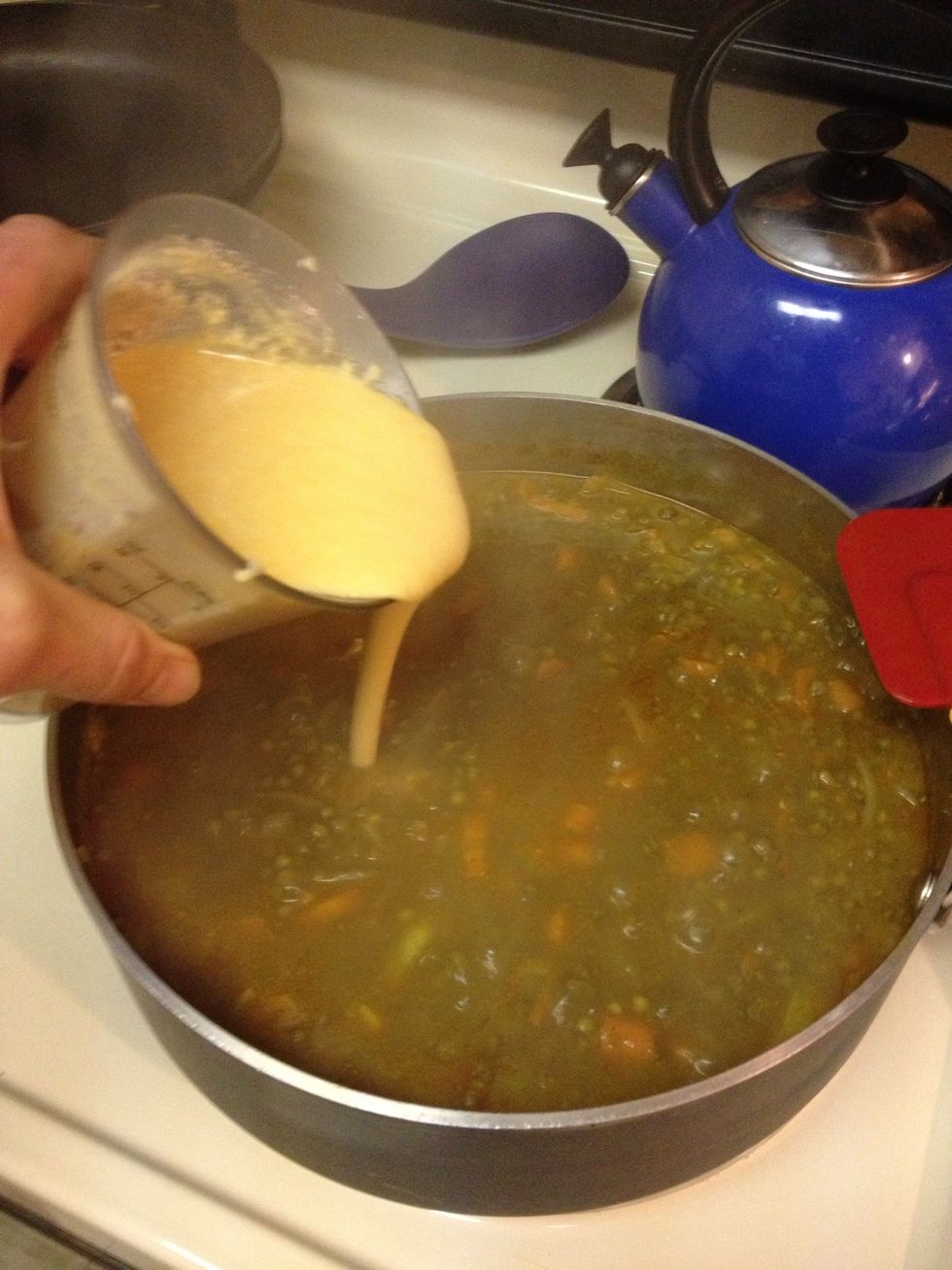 Add garbanzo puree to soup after 30 minutes.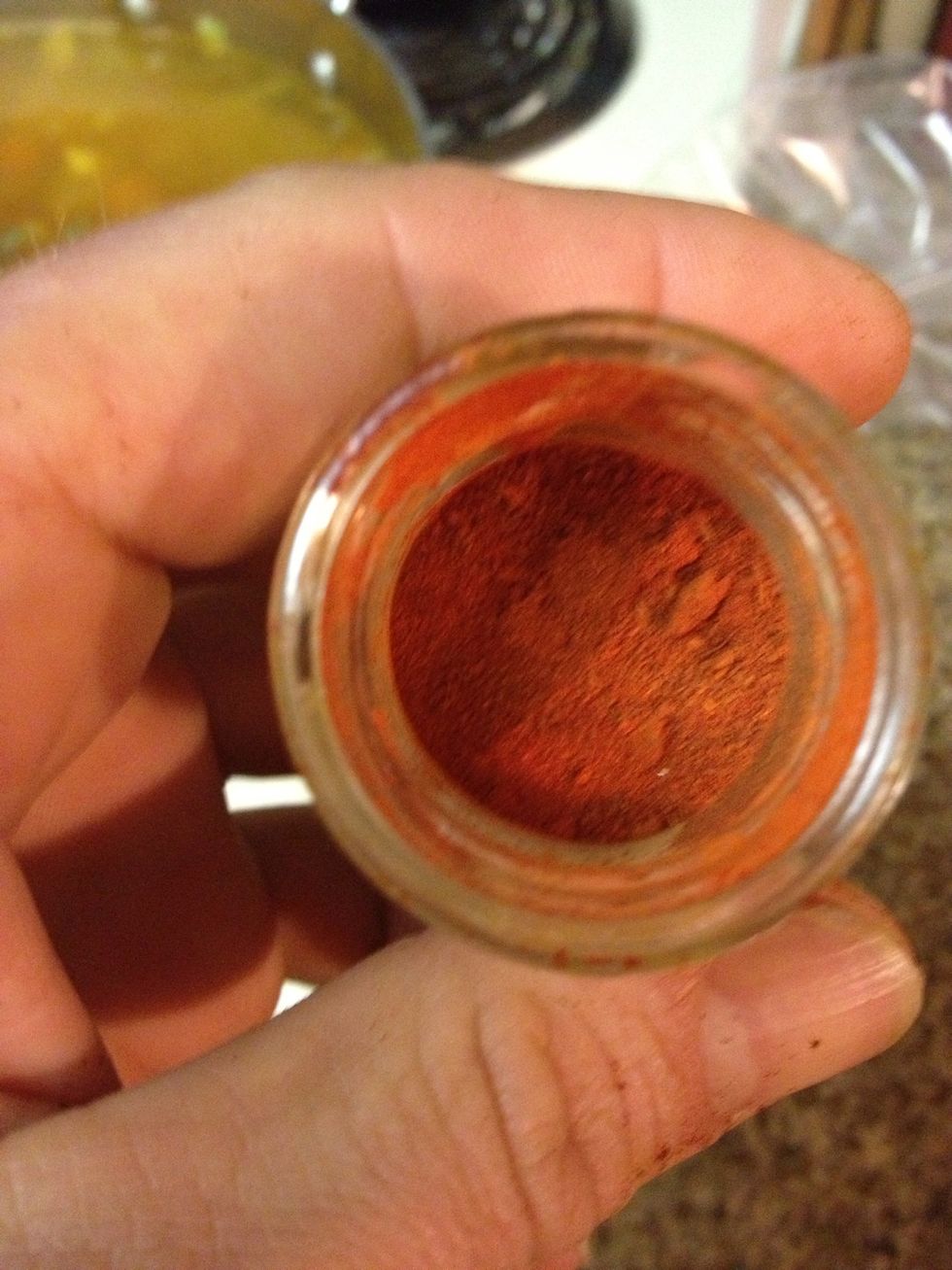 I added some ground saffron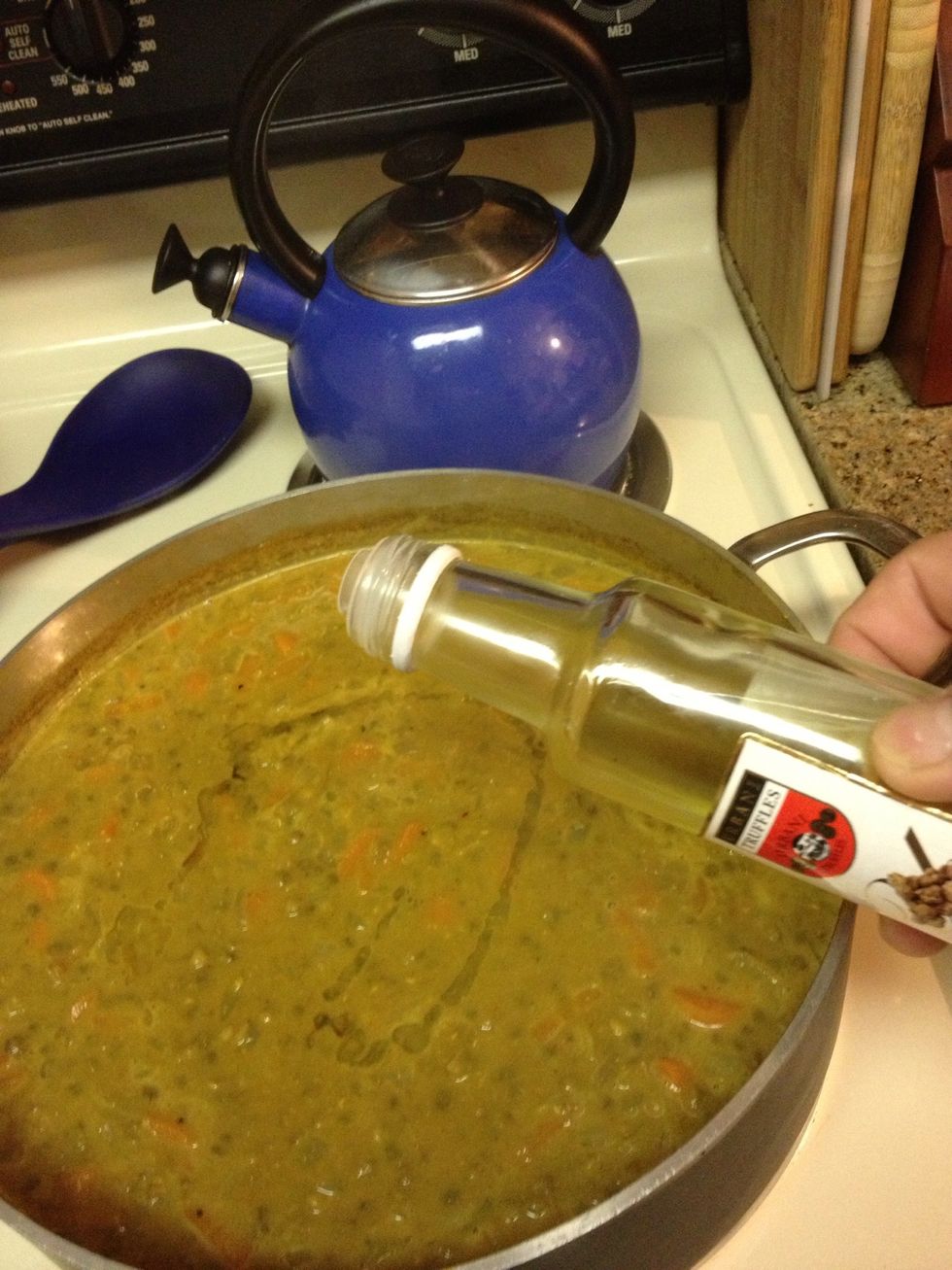 Splash of Truffle oil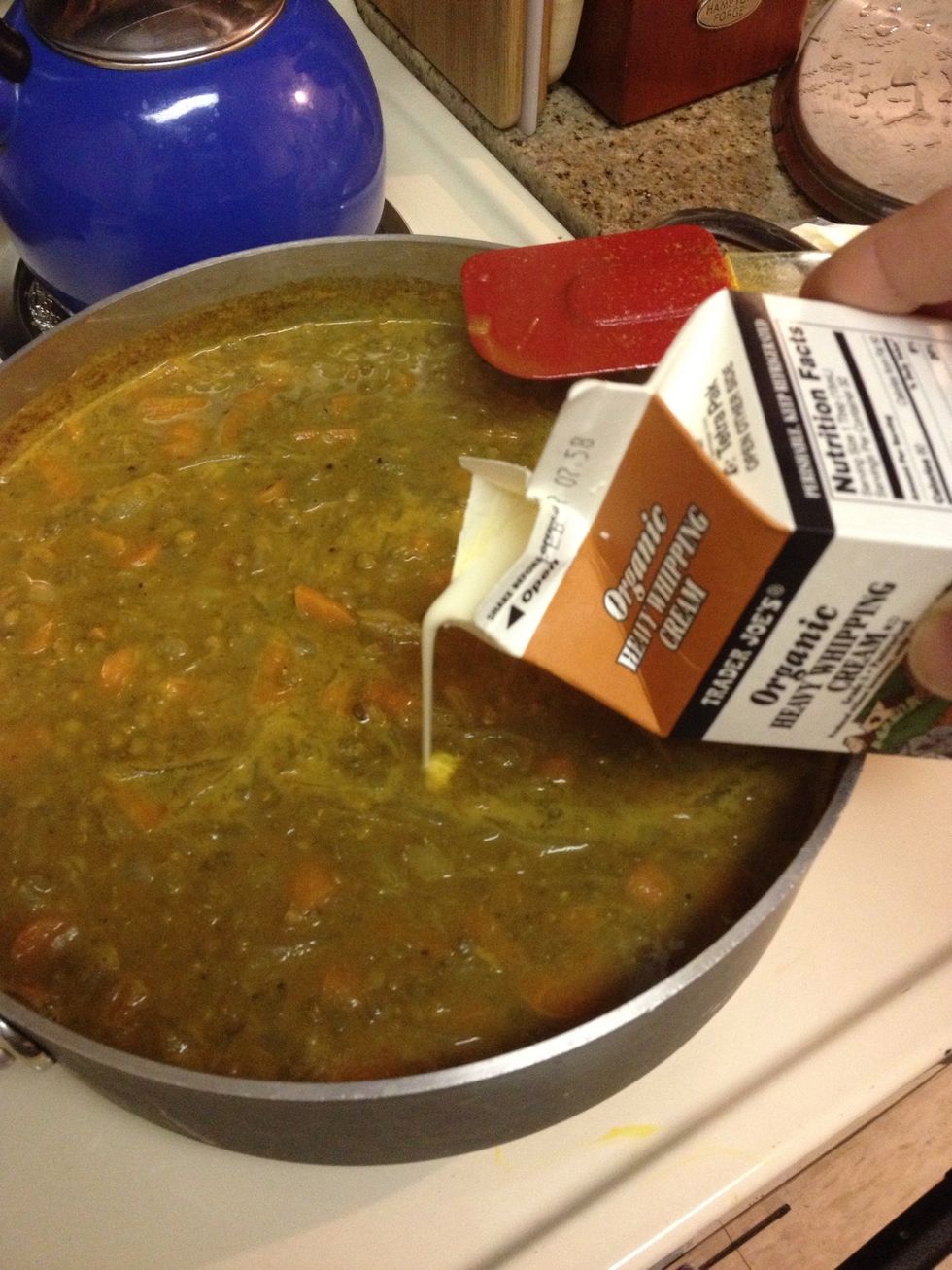 Splash of cream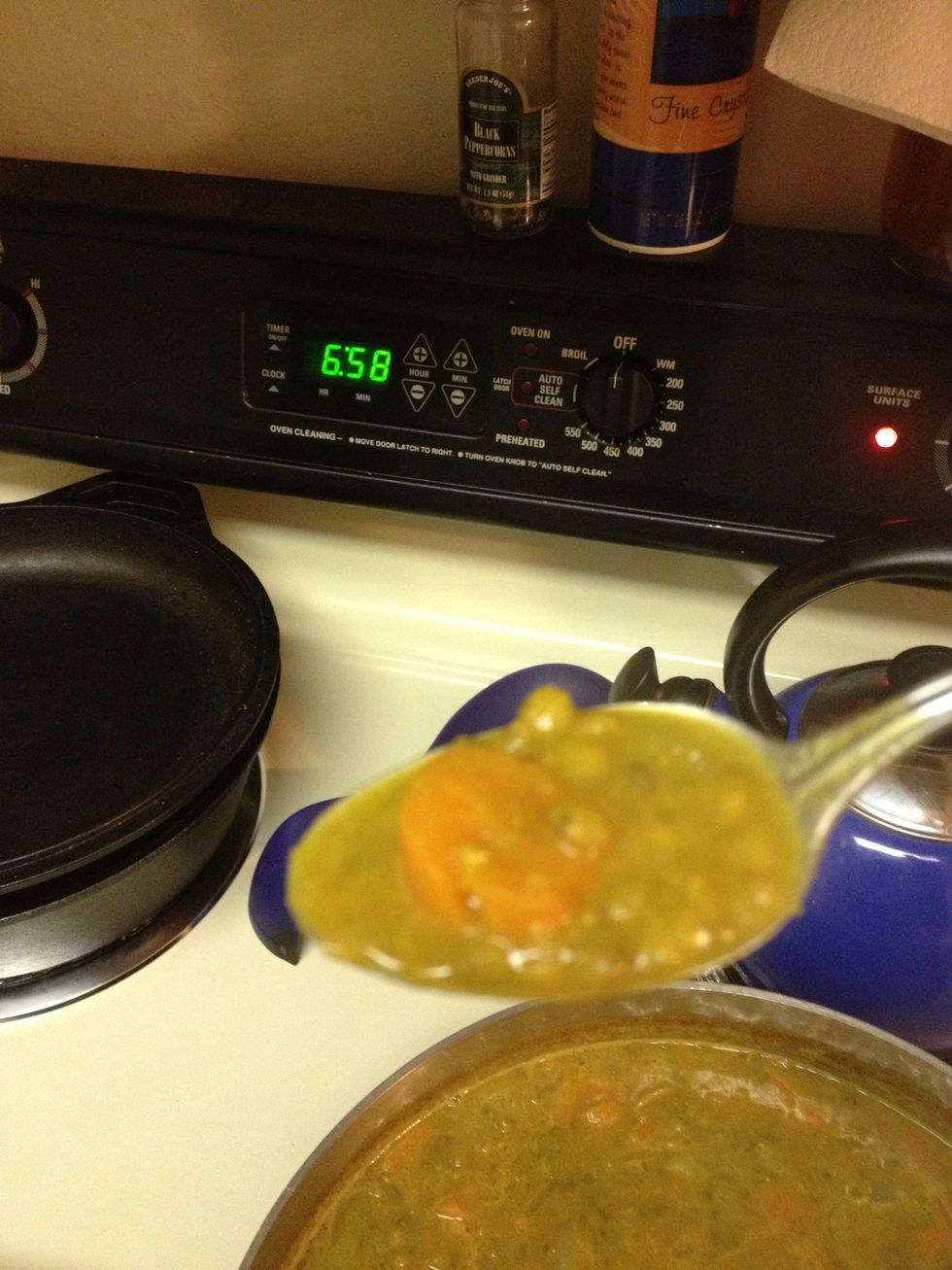 Taste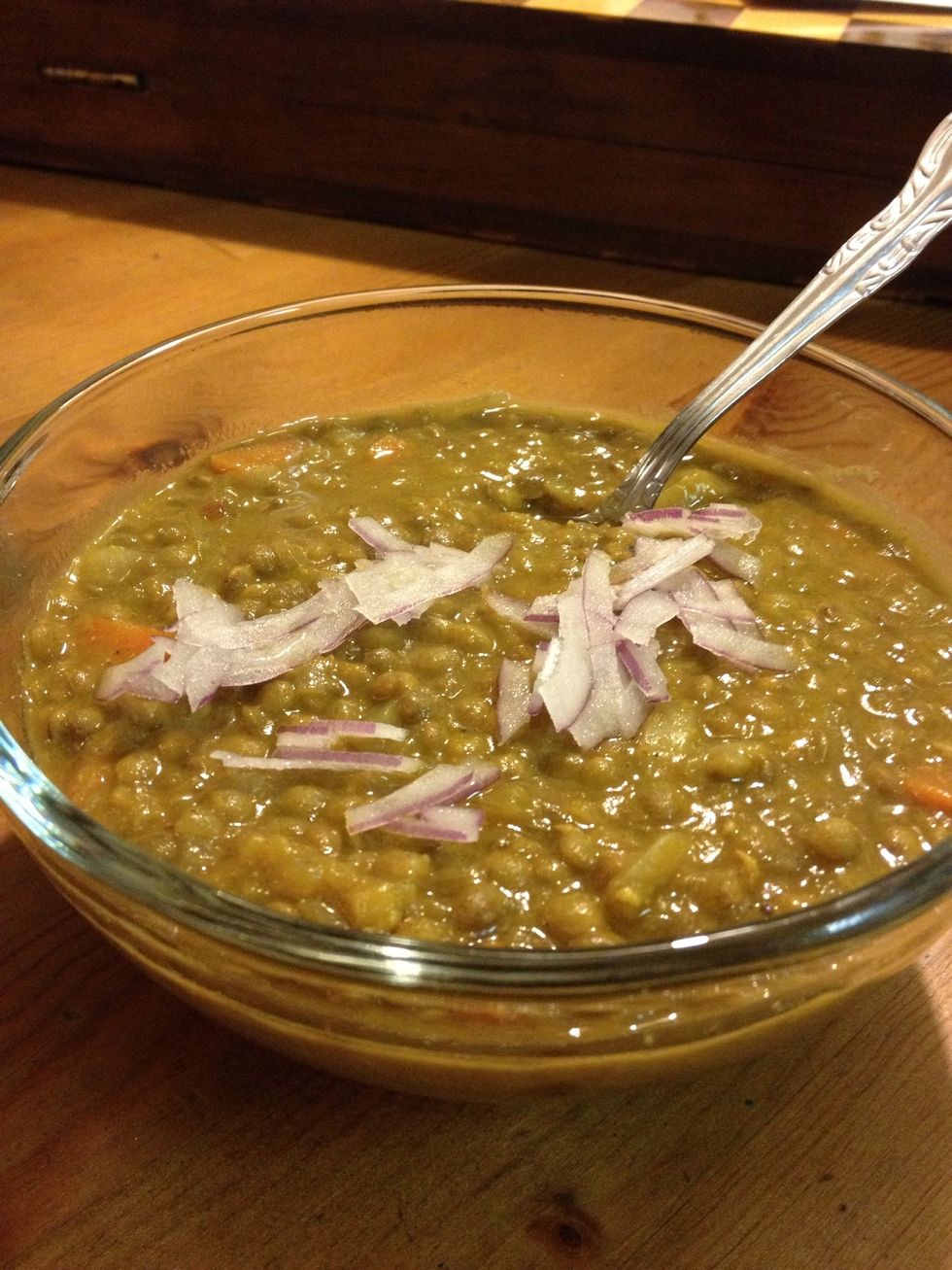 Top with green onions or red onions
2.0Tbsp Curry powder
1.0tsp Salt
1.0tsp Pepper
1.0tsp Siracha
1/2tsp Truffle oil
2.0Tbsp Lemon juice
16.0oz Can of garbanzo beans drained and rinsed
2.0Tbsp Olive oil
2.0Tbsp Cocunut oil
4.0 Carrots
1.0 Onion
1/2c French green lentils
3.0 Cloves Garlic