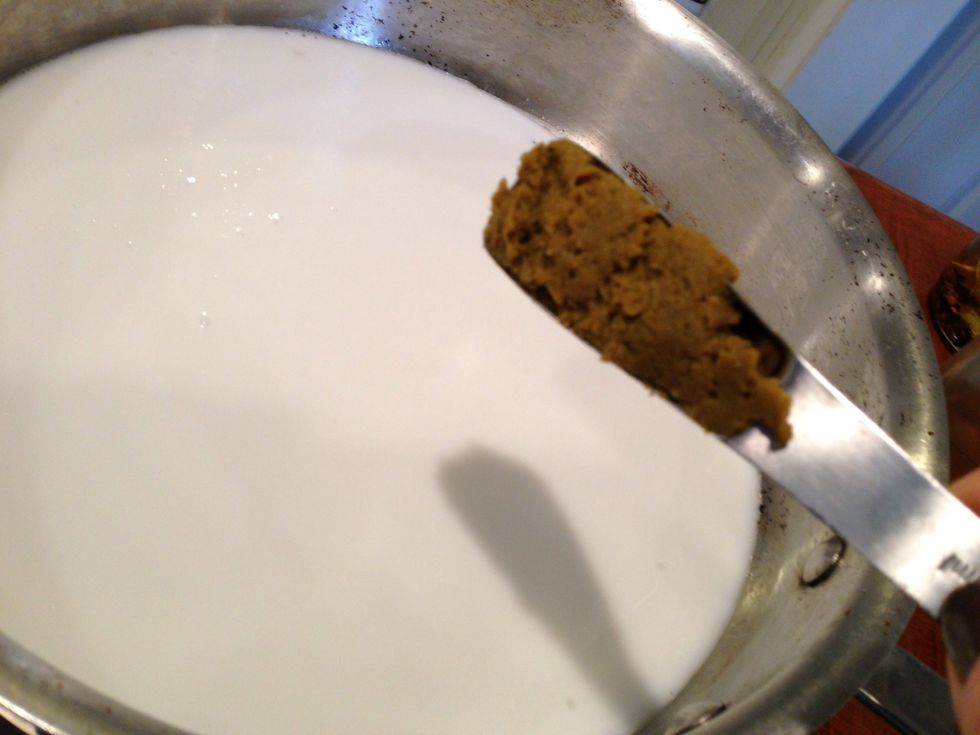 After adding one can of light coconut milk to sautée pan, add 1/2 to 1 tablespoon green or red curry paste, wisk over medium heat and simmer for 5 minutes.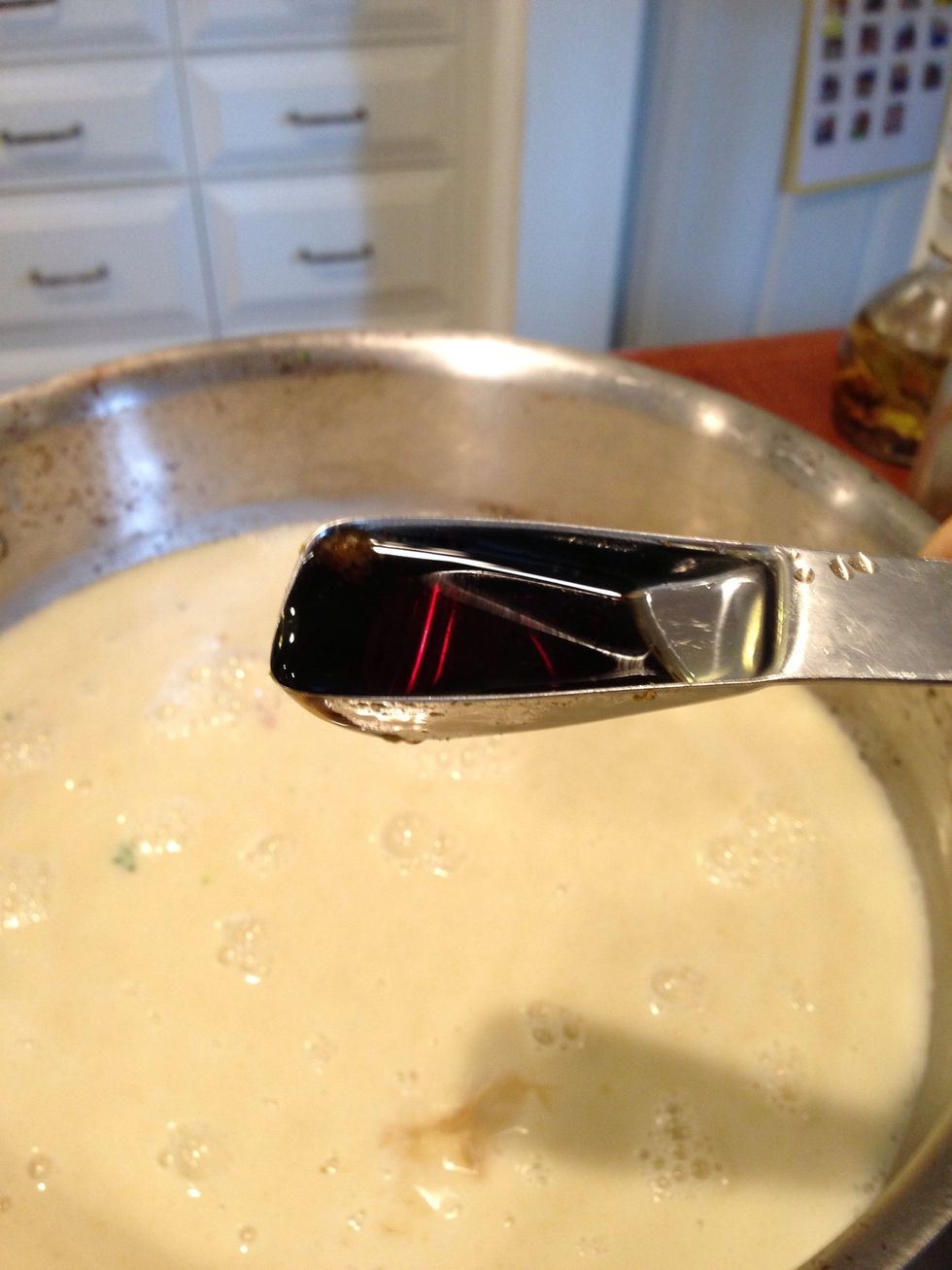 Add the fish sauce. Do not be afraid of fish sauce. It tastes delicious even though it smells nasty.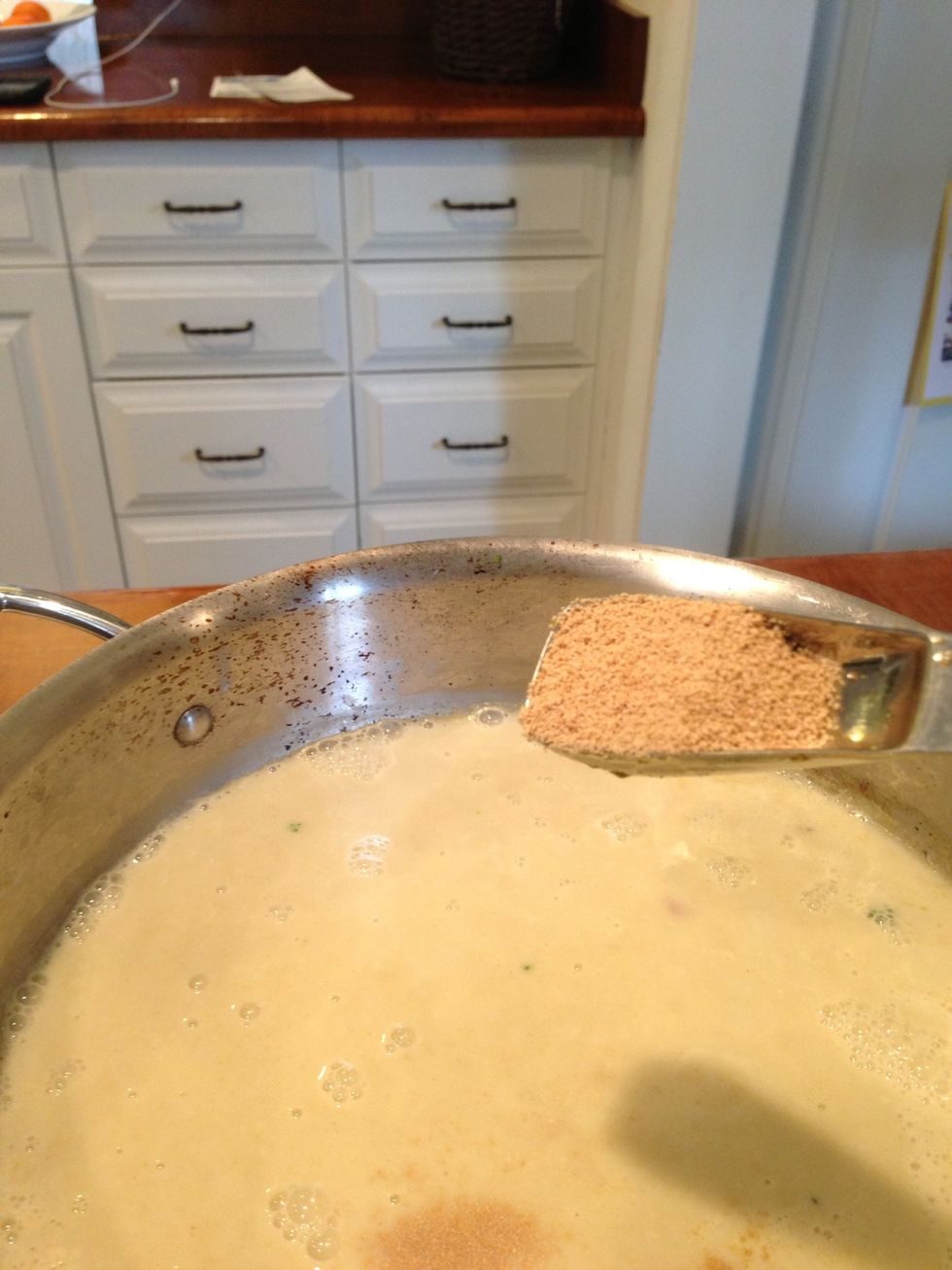 Add the brown sugar. I added 2 tablespoons but next time will prob only add 1.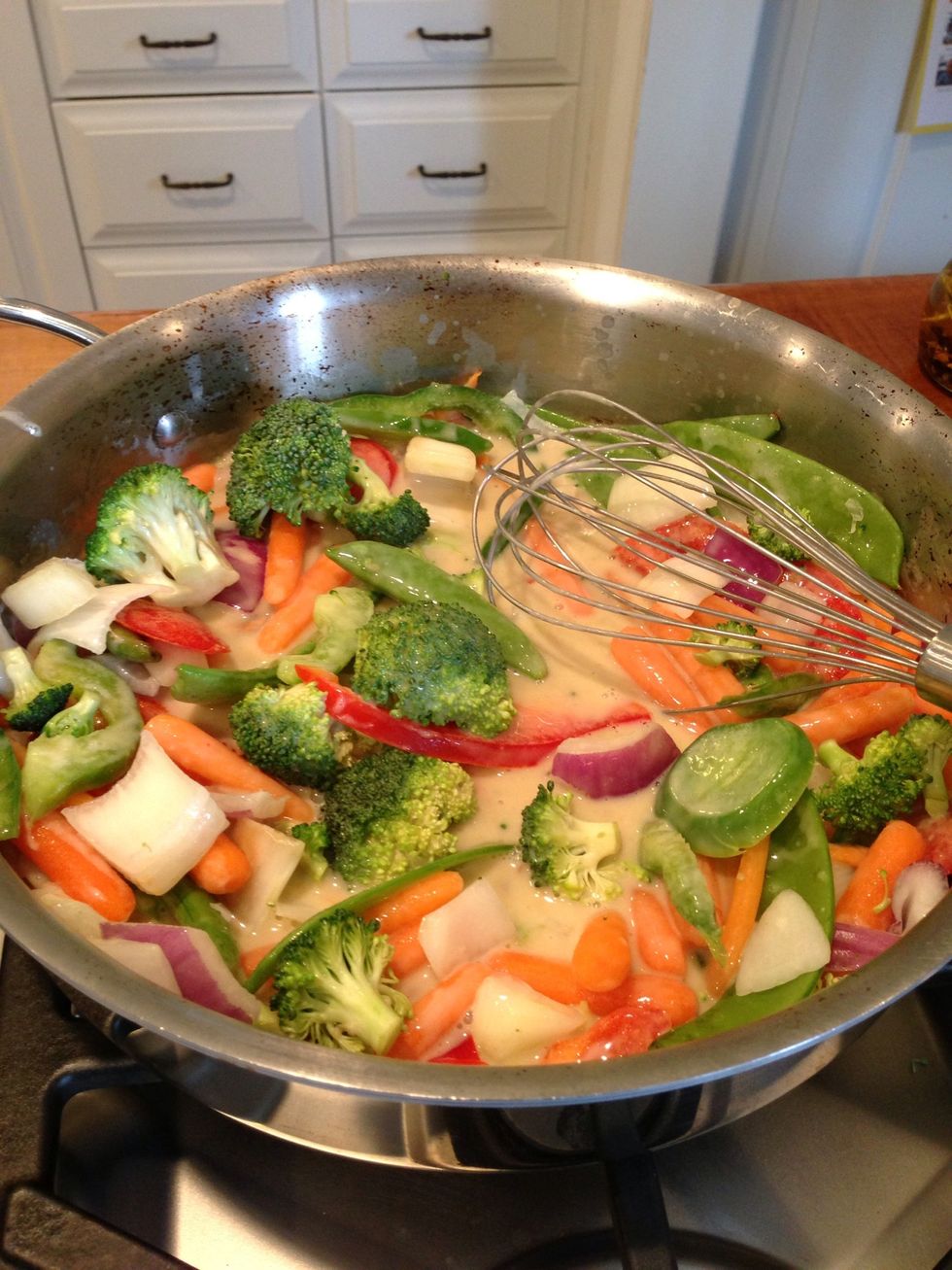 Add veggies.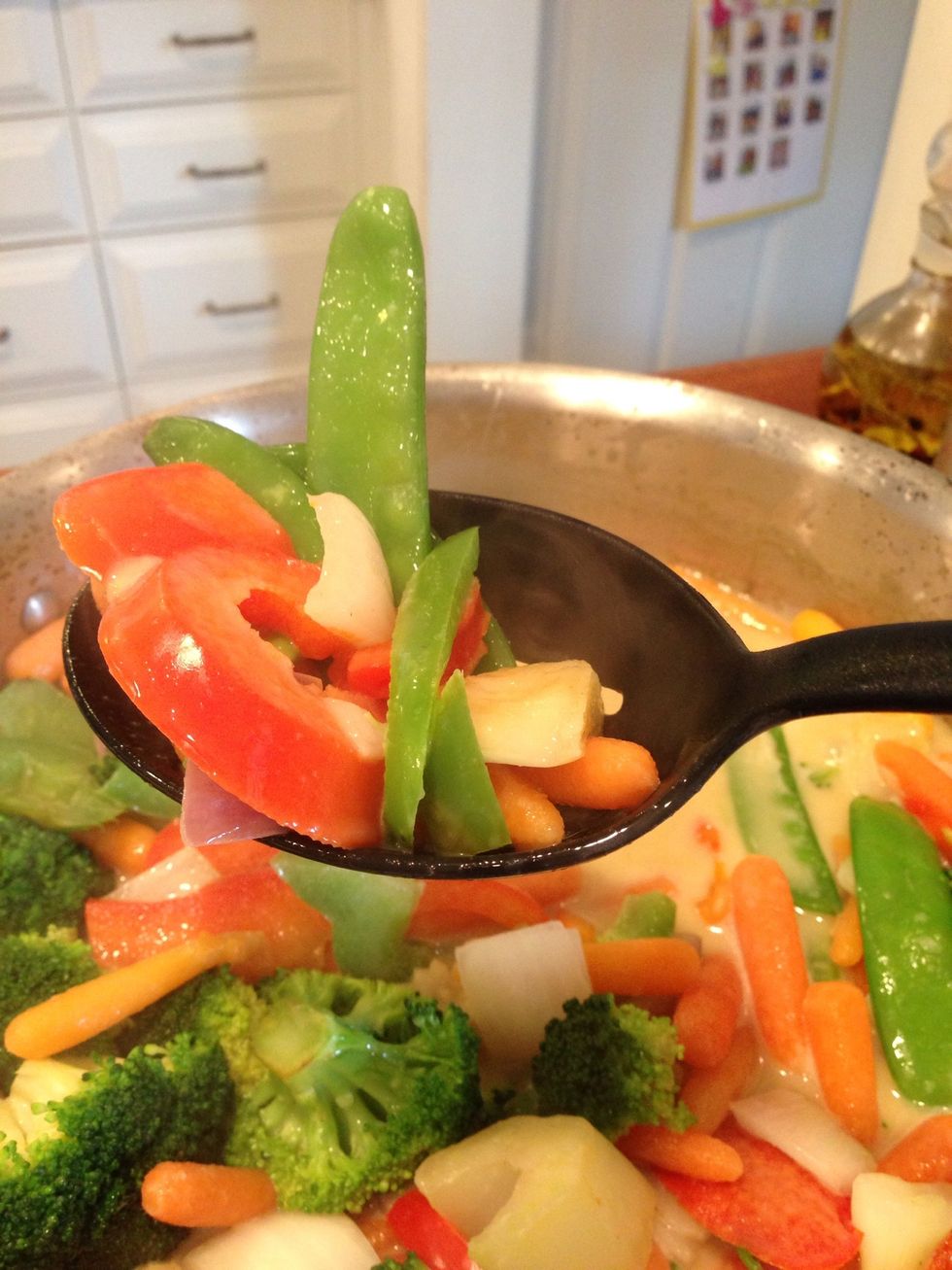 I use a slotted spoon so that I don't get all of the sauce...I am a weight watcher!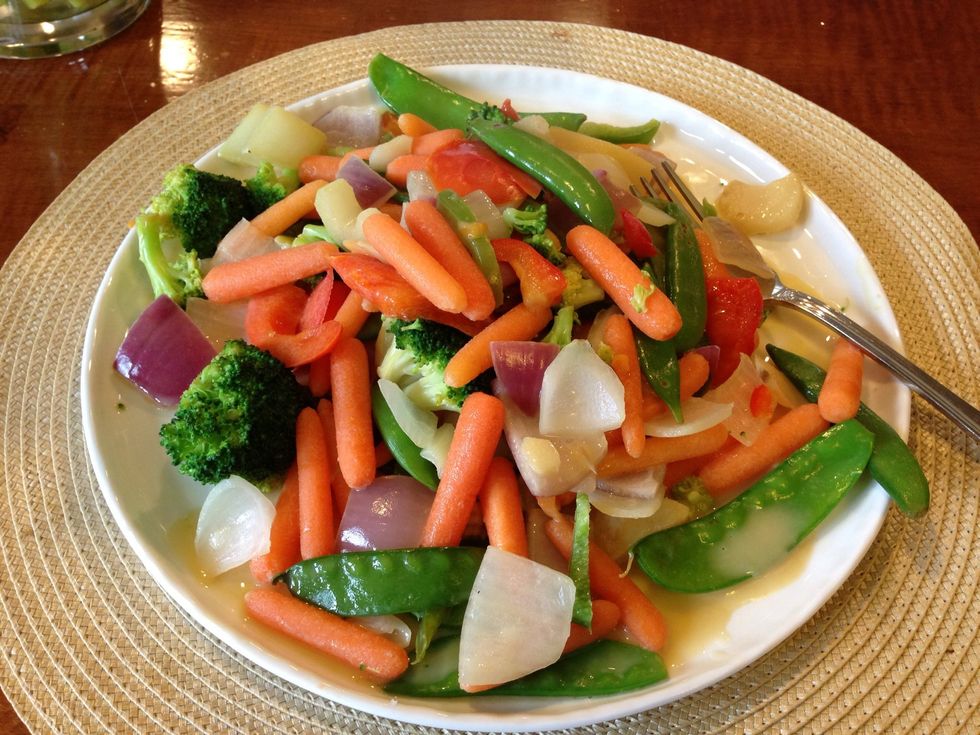 What a delicious, nutritious lunch! You can easily add chicken or fish to this dish. It would be very delicious. Add sriracha at the end!
For all of you Weight Watchers out there, technically this entire recipe is 8 Points Plus. Because I left most of the sauce in the pan, I ate all of it, and tracked it as 4 points. Bon Apetit!
1.0 14 ounce (400 ml) light coconut milk
2.0Tbsp Brown Sugar
1.0Tbsp Green curry paste
2.0Tbsp Fish sauce
1.0lb Fresh veggies