Vegan, personal, fast track version of this classic Indian dish.
20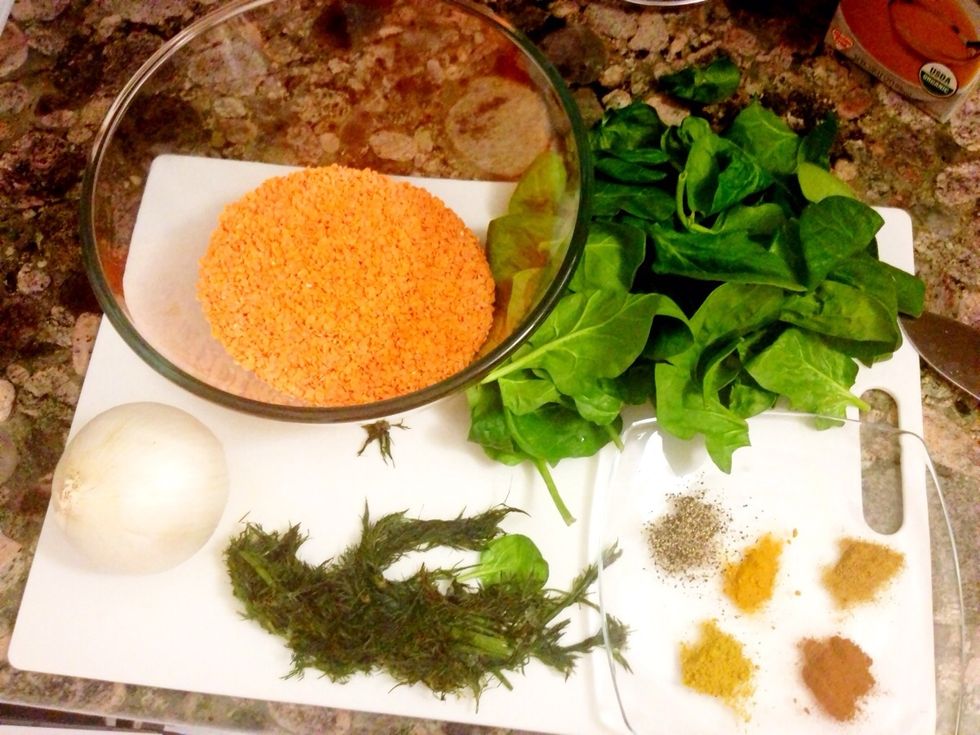 Gather ingredients (photo cropped by Snap but that's an onion, veggie broth in there somewhere!)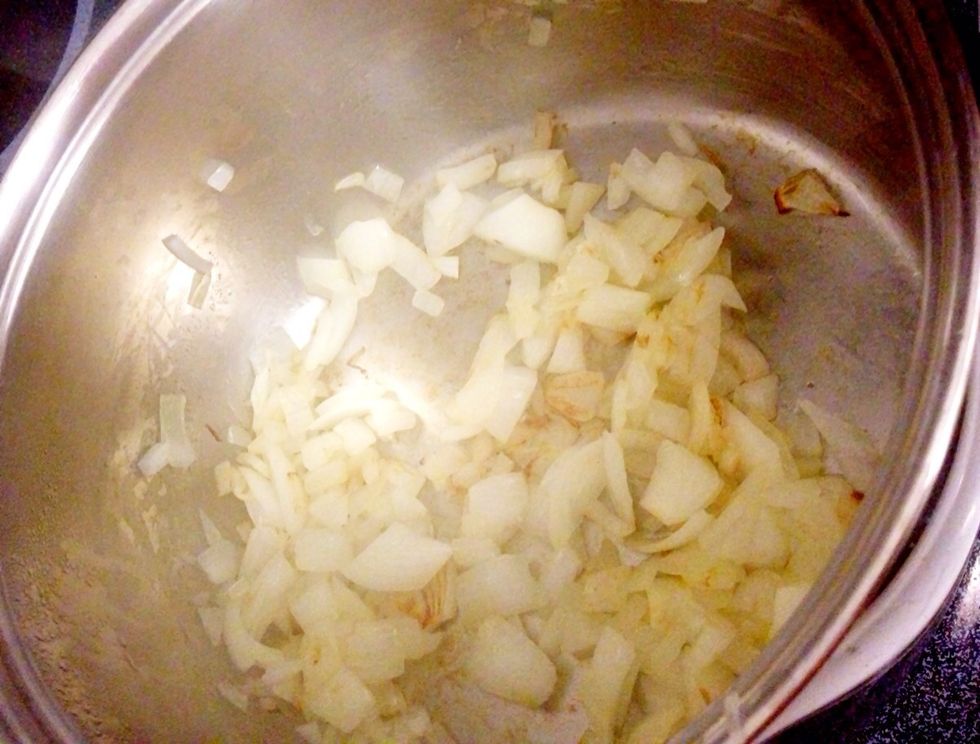 Brown onion in coconut oil.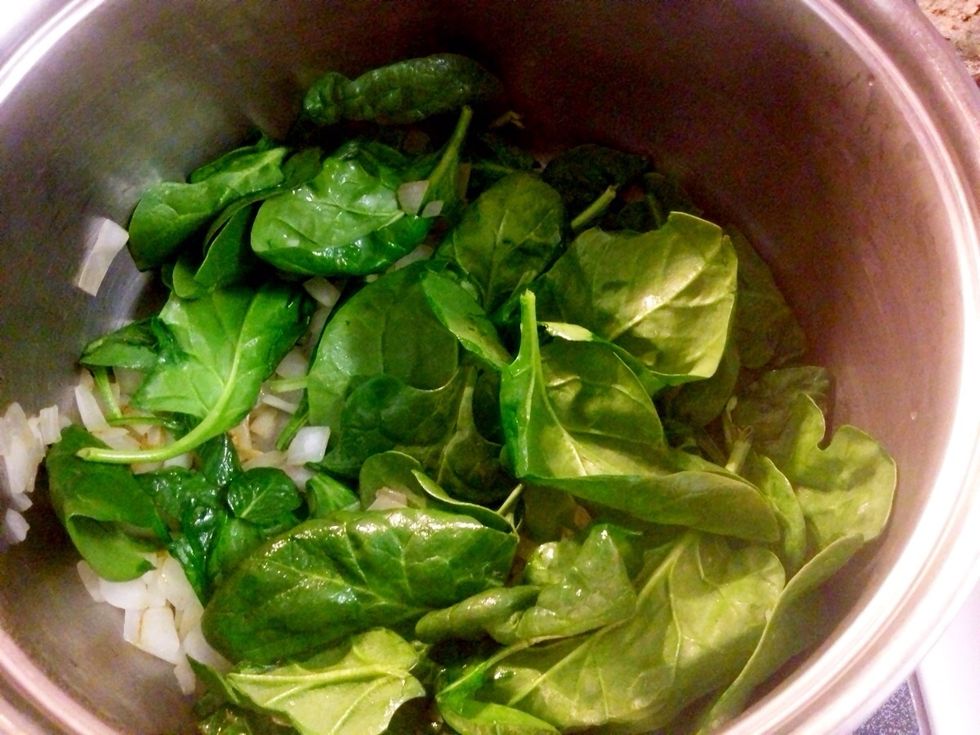 Add spinach and stir til rich green color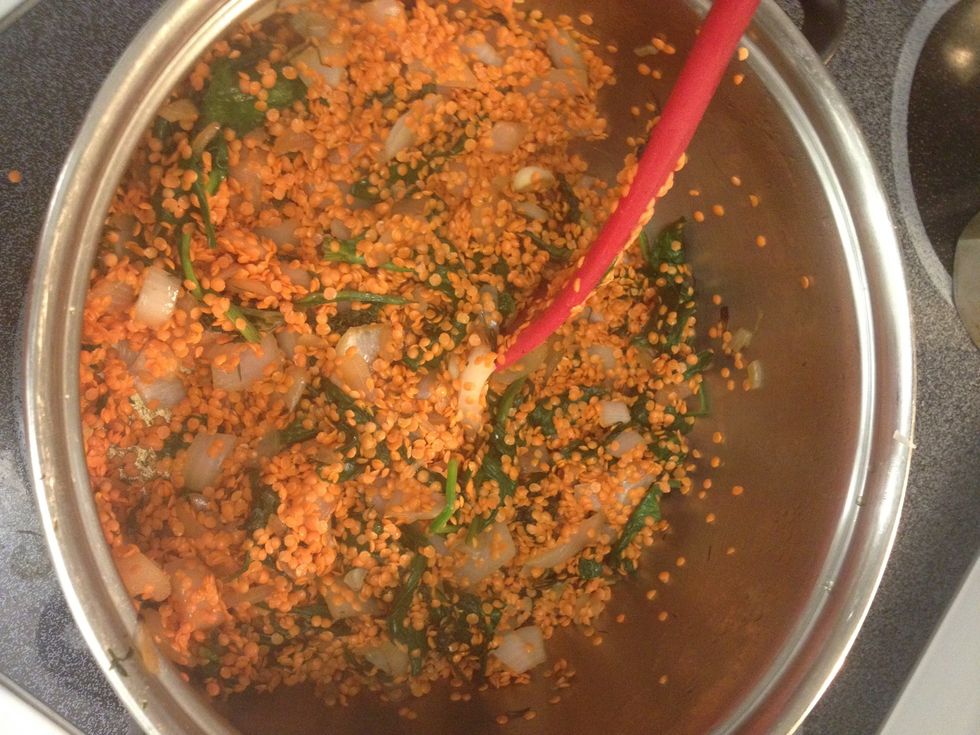 Add red lentils no soaking necessary. Stir to blend.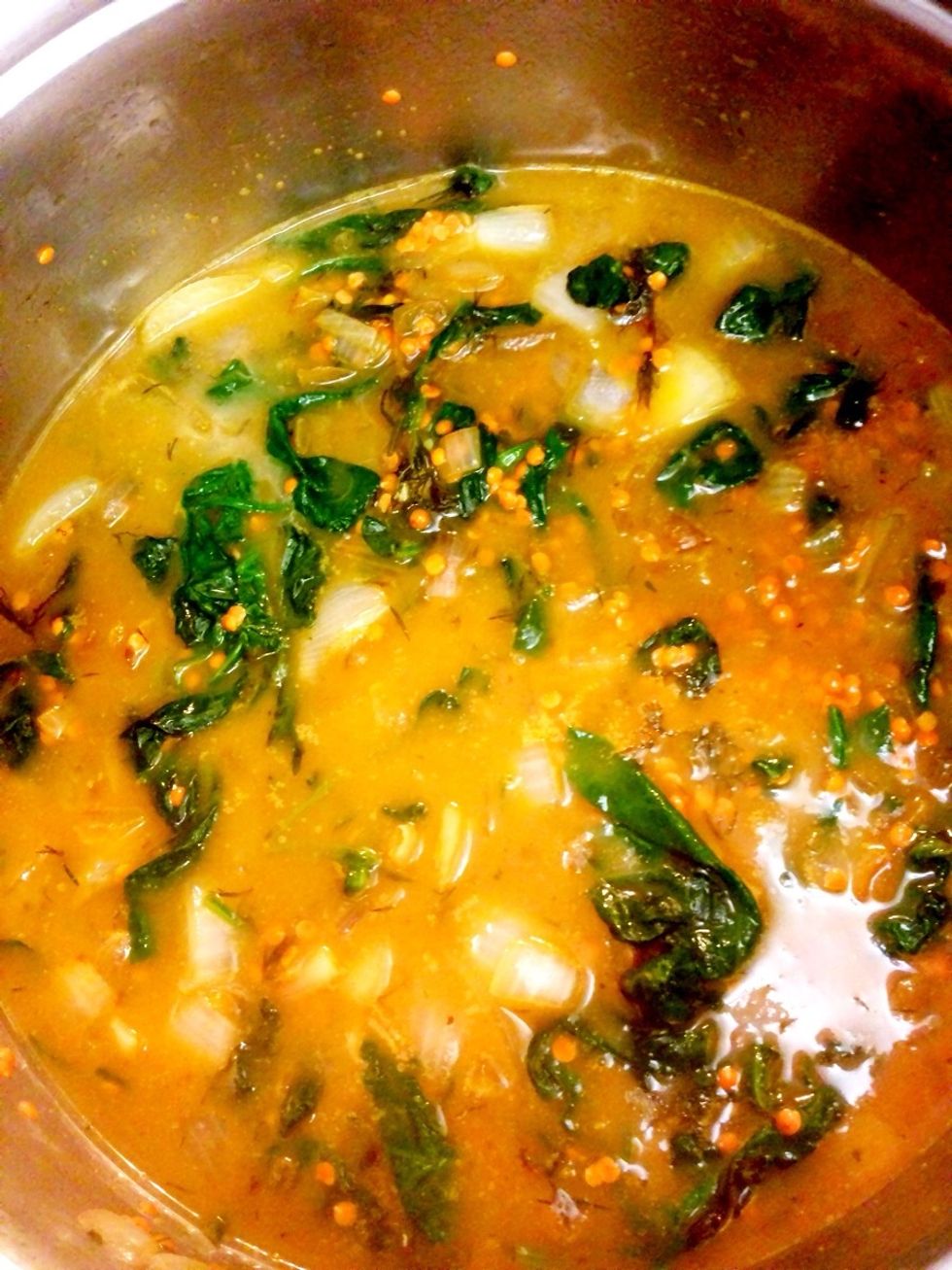 Add broth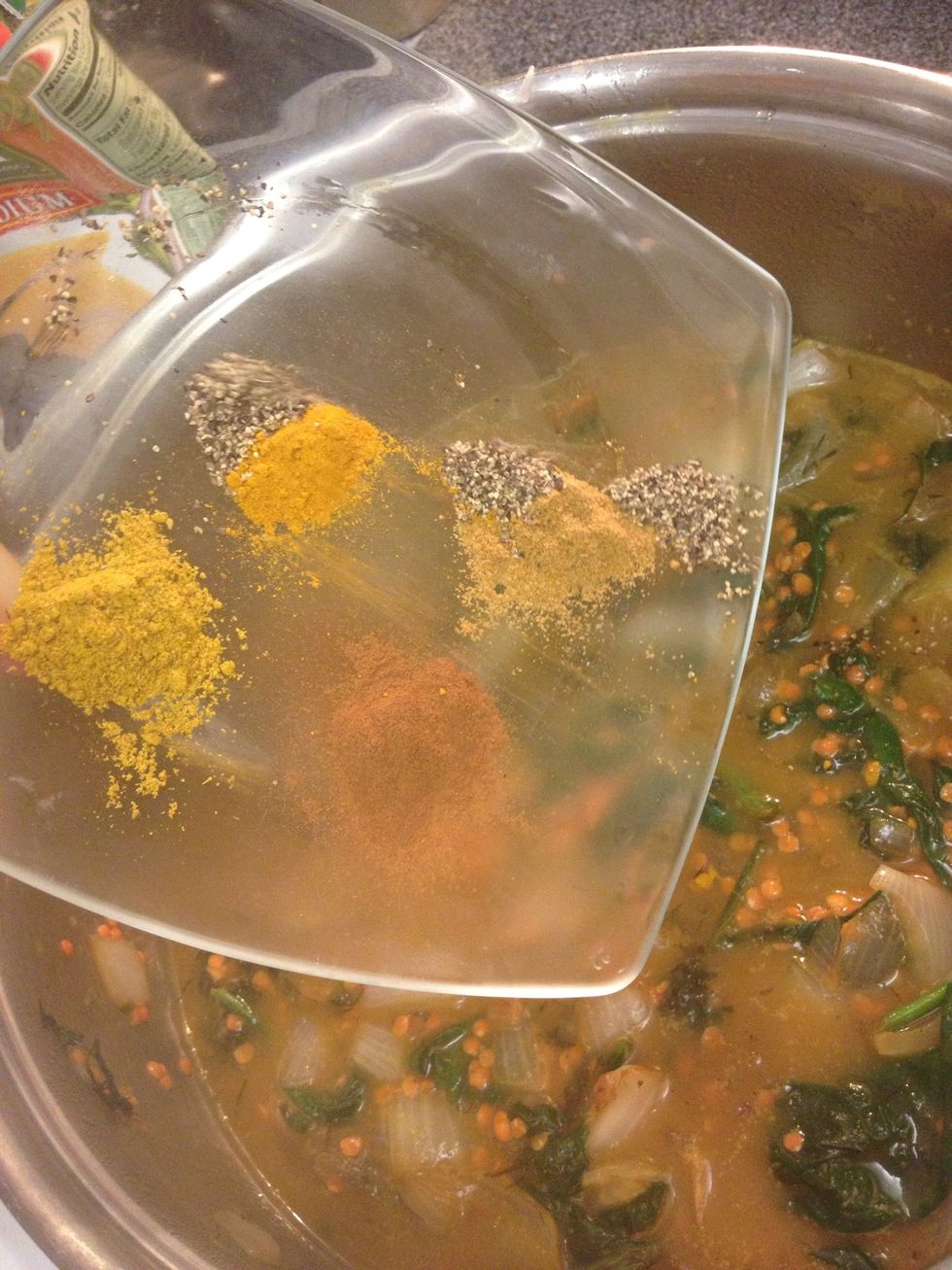 Add all spices and by all means adjust to your taste!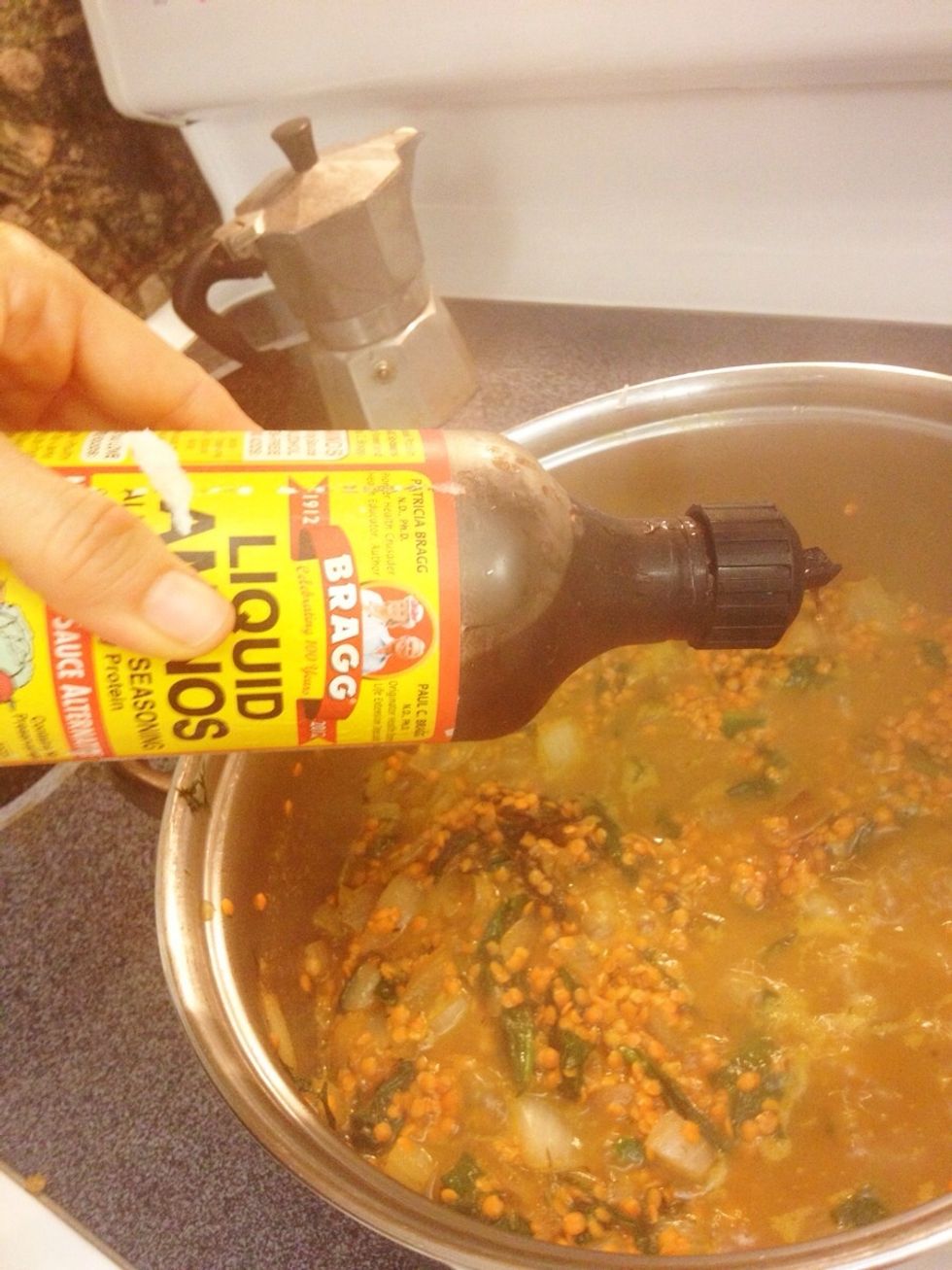 I salt it up with Dr Braggs but you can use salt.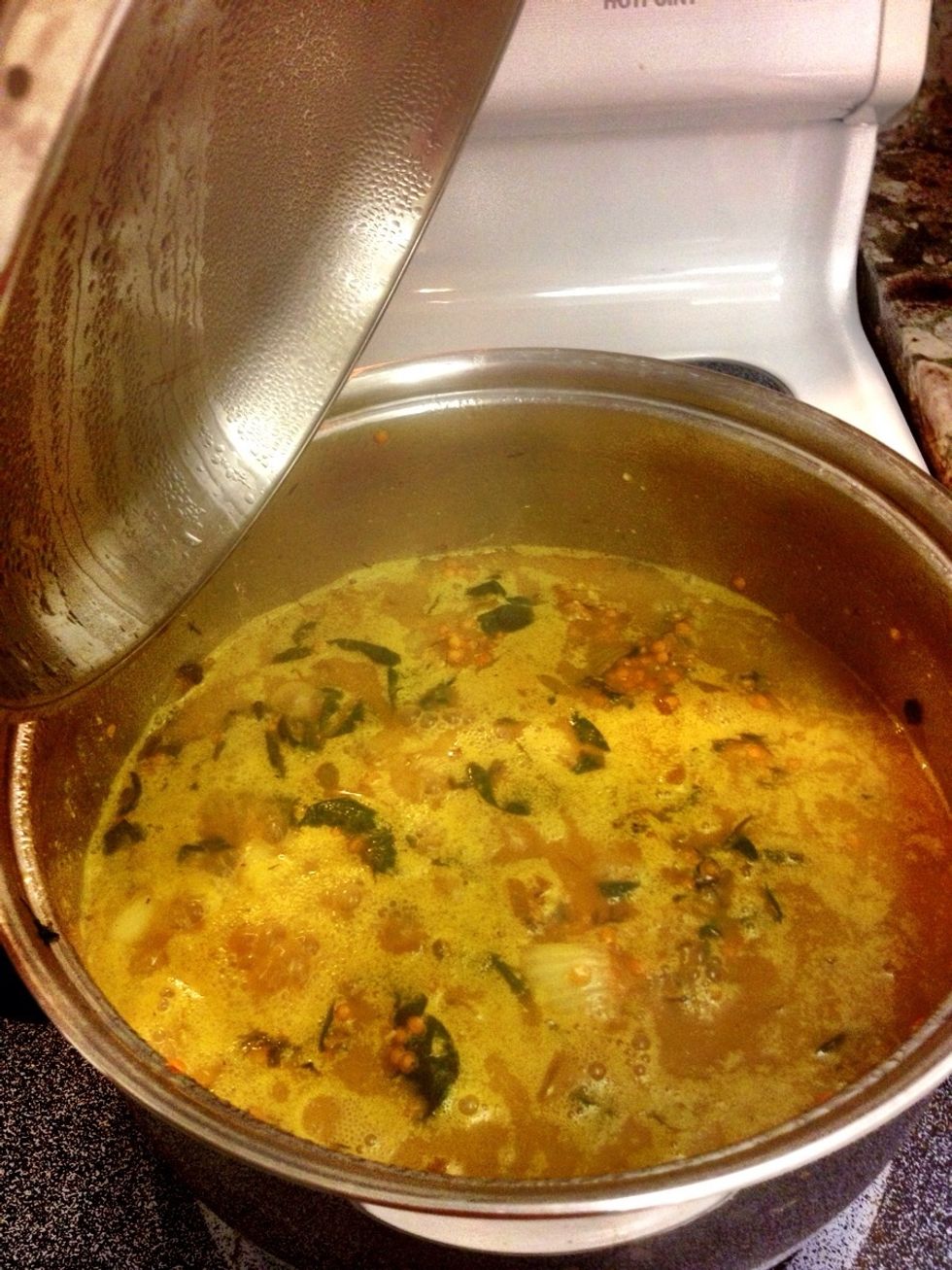 Bring to boil and lower heat. Cover and simmer for 20 min until lentils soften. If you add coconut milk, do so at the 15 min mark more or less.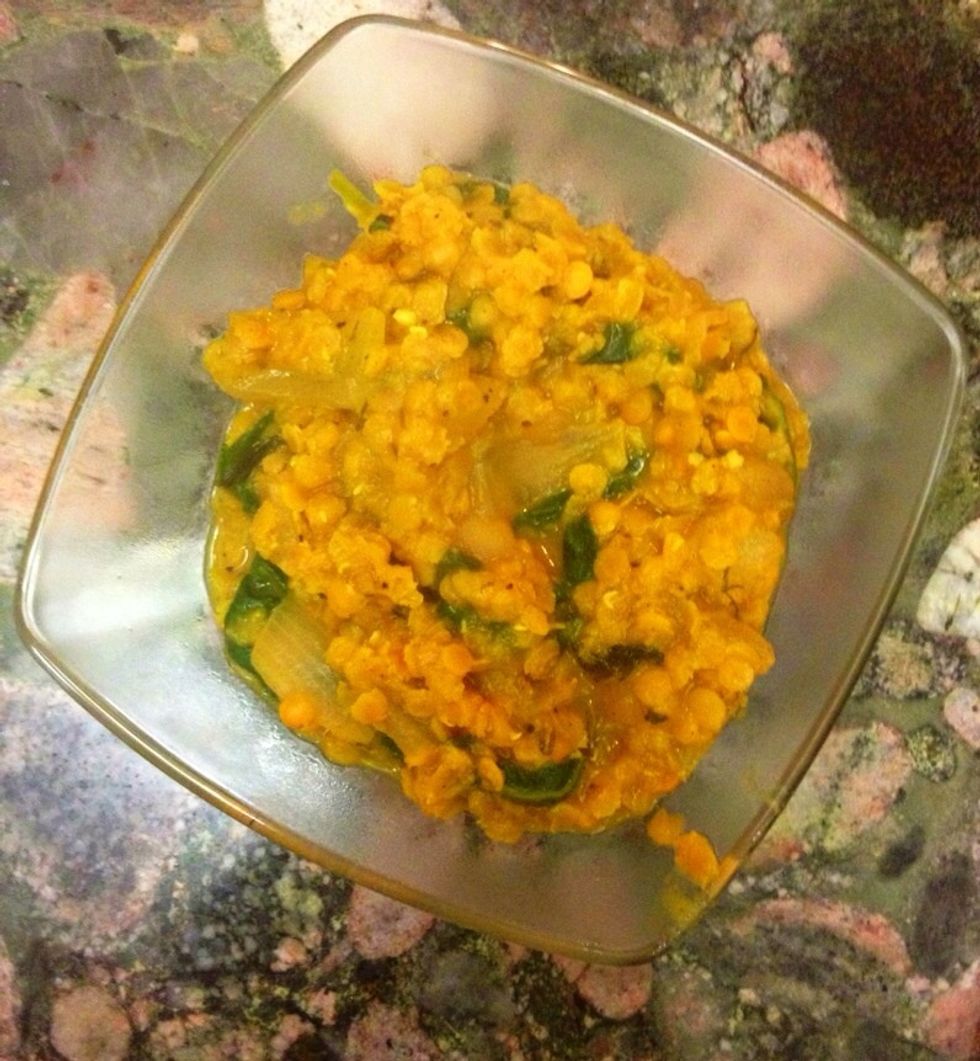 Presto! Curried red Lentil Spinach Dahl. Serve alone or add carbs with rice or quinoa! Enjoy with someone you love. Namaste!!
2.0c Red Lentils
1.0 Organic onion
1.0bnch Organic Spinach
1.0tsp Tumeric
1.0tsp Curry
1.0tsp Cumin (Powder or seed)
1.0tsp Cinnamon
2.0tsp Dr braggs amino acids or Himalayan salt
1.0qt Vegetable broth
1.0 Big pot
1.0 Knife
1.0 Cutting Board
1.0 Spoon
1.0bnch Dill (optional)
1.0tsp Pepper (Optional)
1/2c Coconut milk
1.0Tbsp Coconut oil
Daniella Sforza
Yogi teacher- art project director -publisher - love charm. Share your creations withe m on instagram or twitter @daniesza