How to cook cumin-scented black rice & quinoa salad
This is a 40mins vegetarian recipe. Quinoa seeds contain essential amino acids eg lysine & good quantities of calcium, phosphorus & iron. Black rice gives texture to the overall mix. Enjoy!
29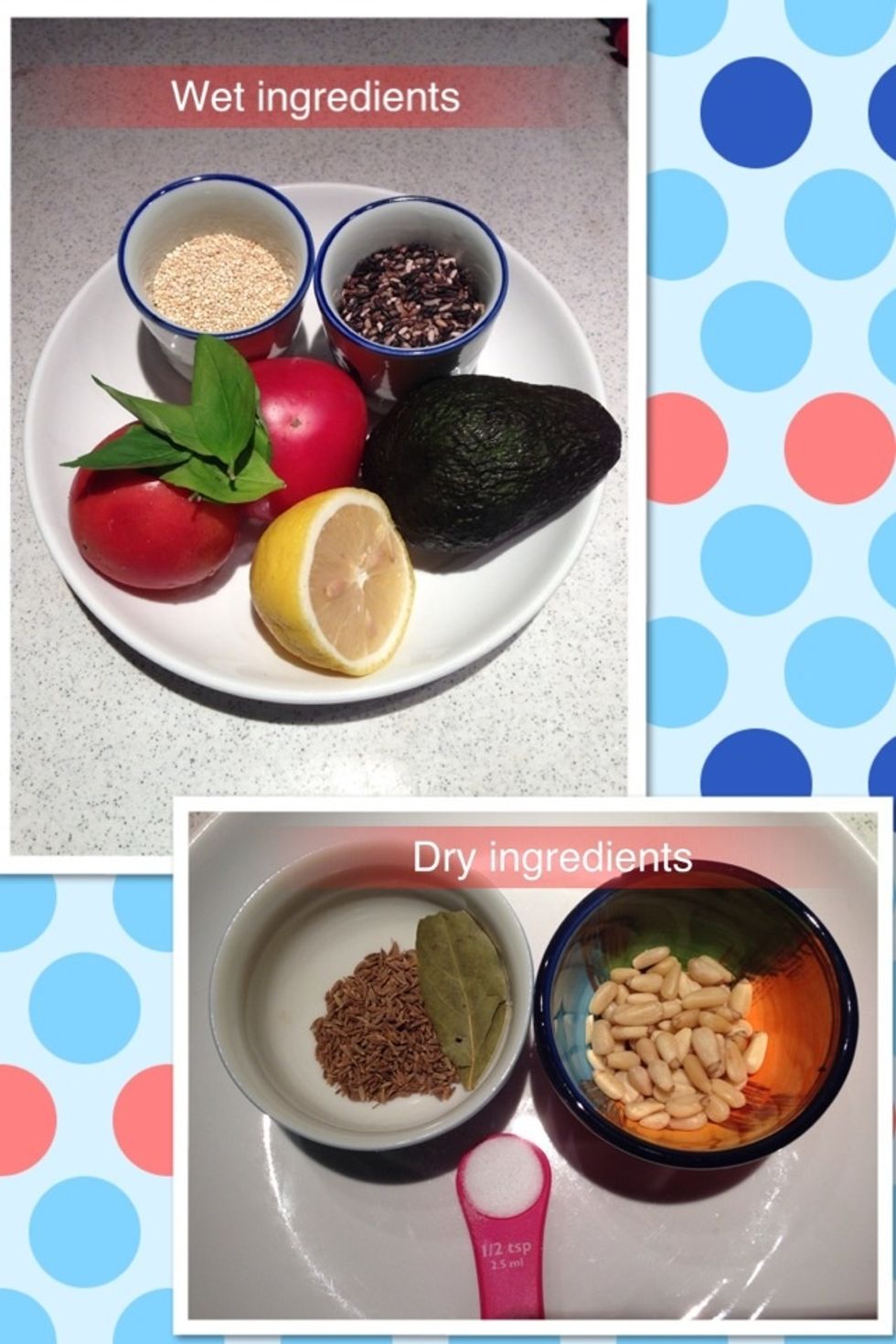 Prepare the wet and dry ingredients. Set aside.
Preparing black rice. Step 1: rinse rice for 3-4 times. Put on med-low heat & boil for 25mins, stirring occasionally. Step 2&3: turn off heat, cover with lid for 5mins. Step 4: transfer to a bowl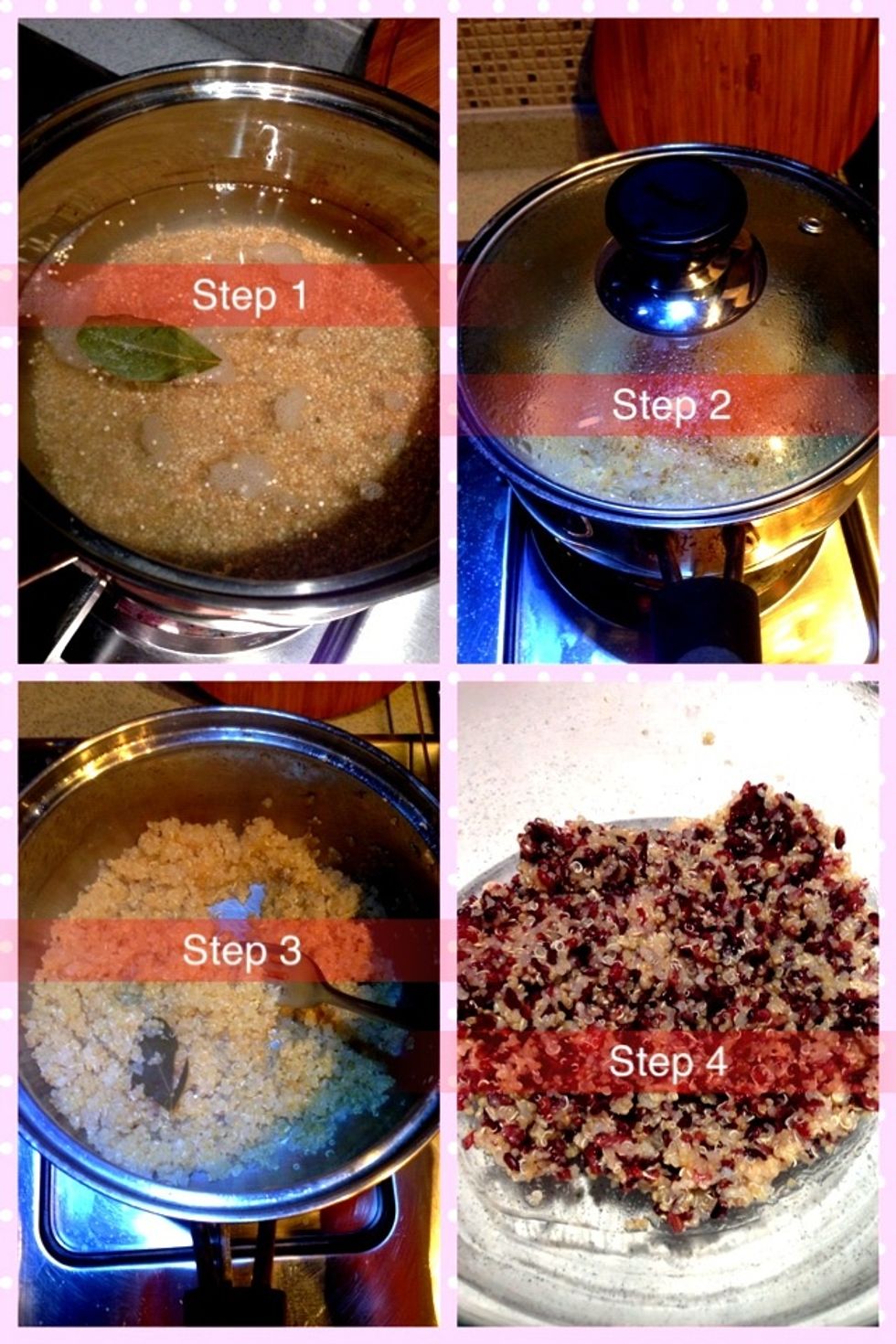 Preparing quinoa: step 1: add 500ml of water with bay leaf & 1tsp of salt. Cook for 25m. Step 2: remove from heat & dispose water.cover w/ lid for 5m. Step 3&4: use fork to fluff, transfer to ricebowl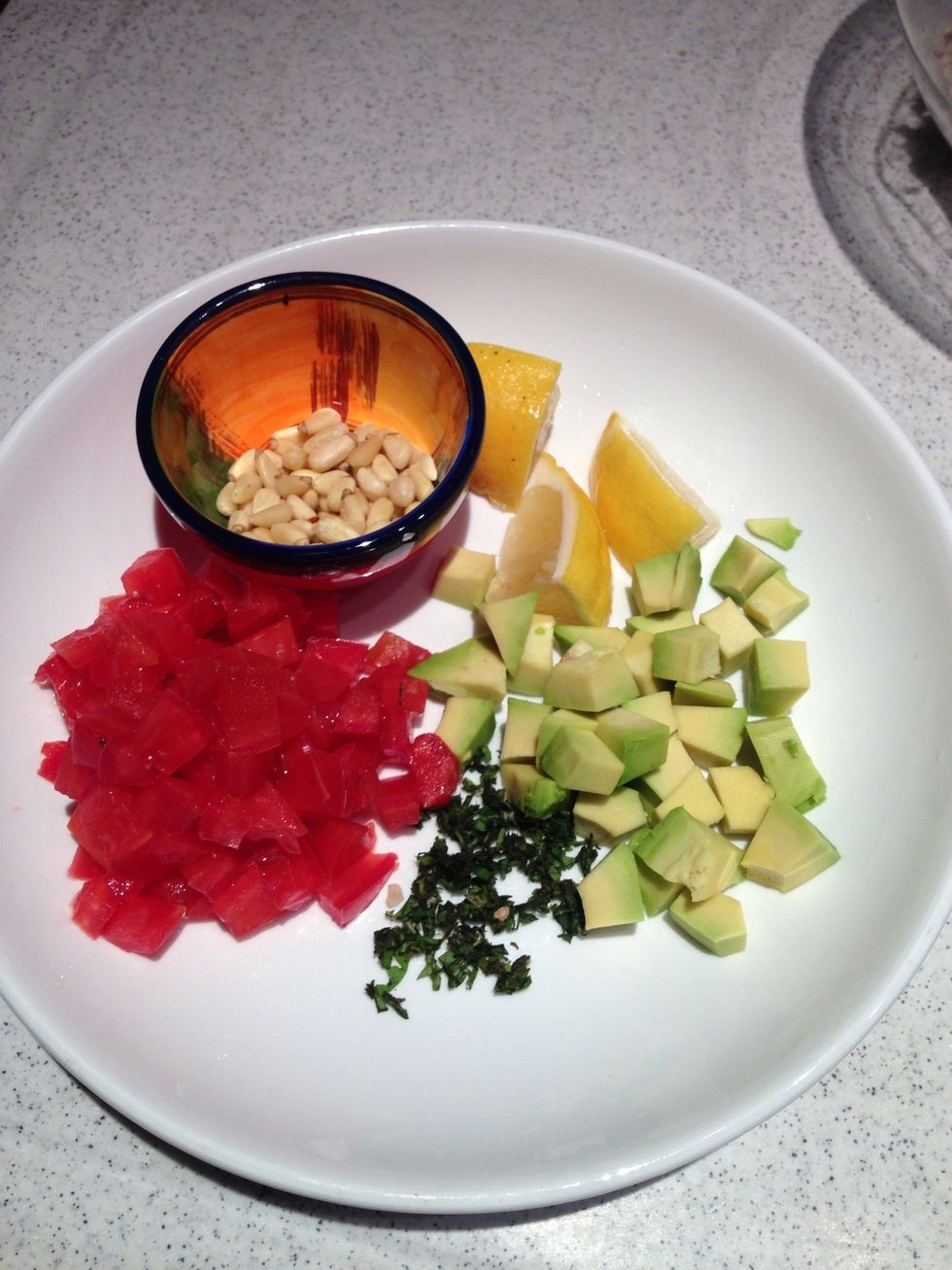 Cut the wet ingredients into cubes (tomato & avocado) and finely chop the basils. Prepare 2-3 lemon wedges. All these ingredients will be used for tossing later.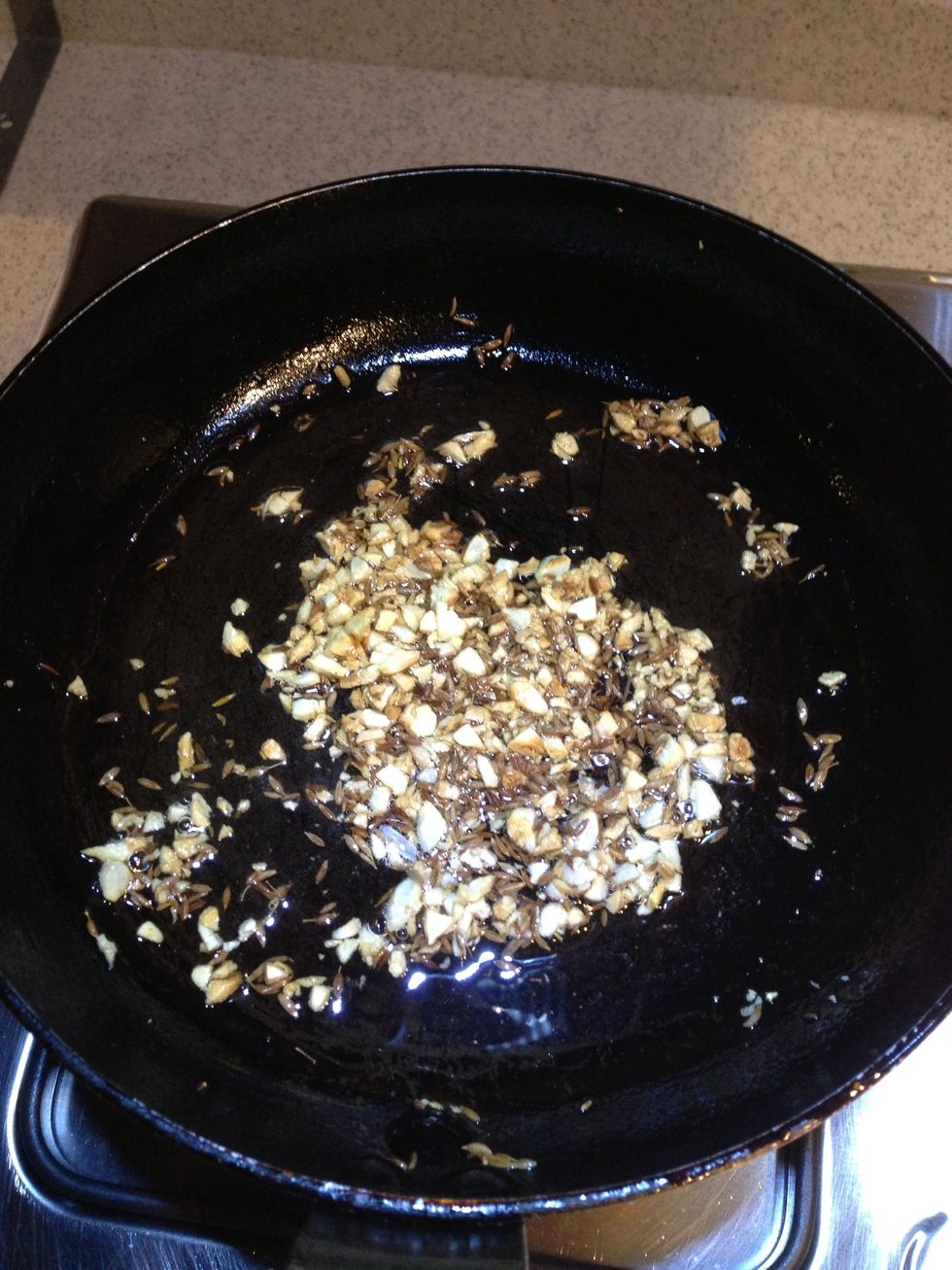 Heat pan with olive oil on low heat. Pan fry chopped garlic first followed by cumin. Remove pan from heat once garlic turns light golden brown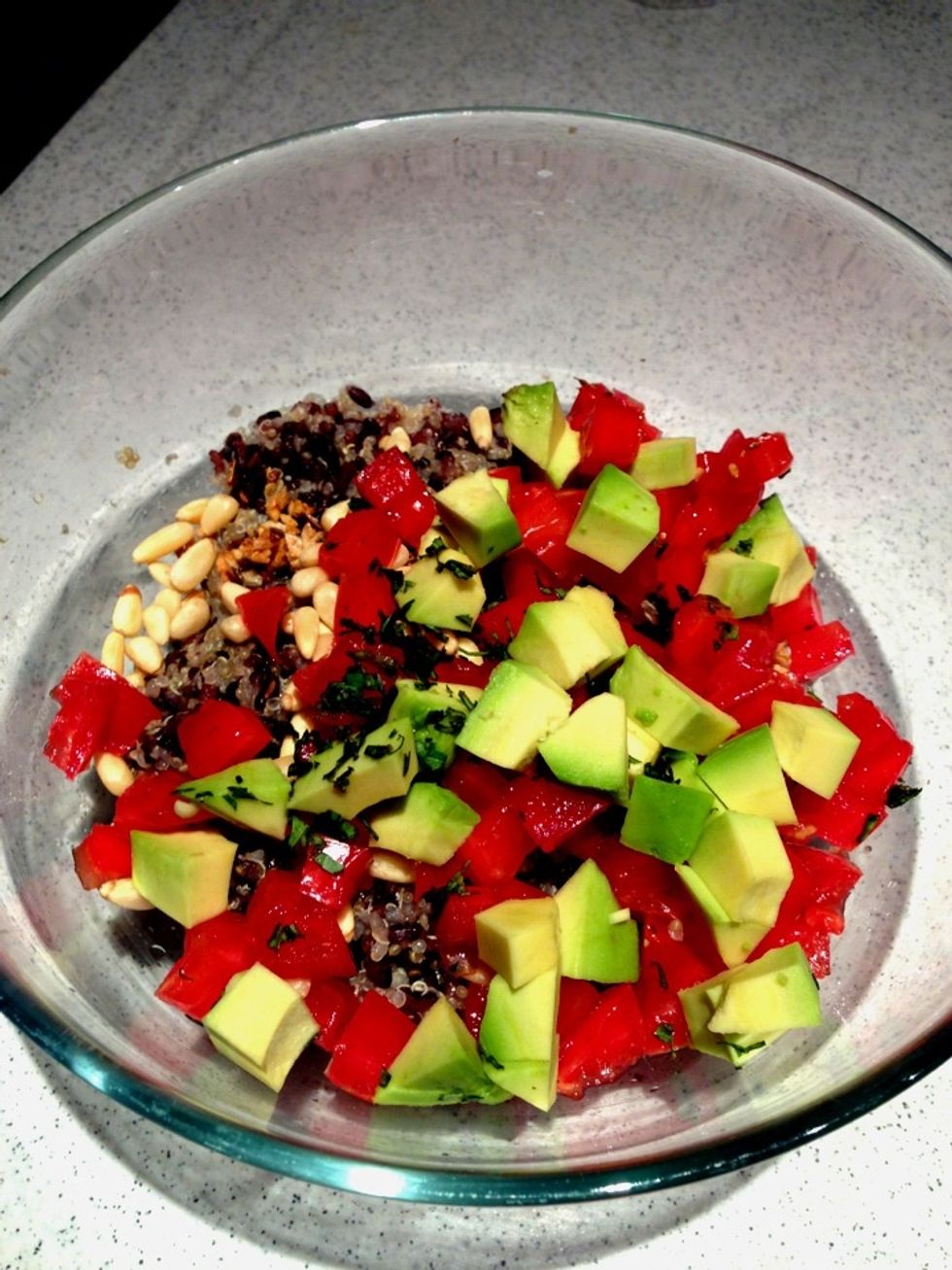 Place fried cumin/garlic with other wet ingredients into the bowl and toss them. Squeeze 1 wedge of lemon juice as the final touch and toss lightly.
Serve on a cleaned bowl or plate with a lemon wedge. Option to add rosemary as garnishing and/or a tsp of truffle oil for the added aroma. Serve warm or cold (for a refreshing version of it)
1/4c Black rice
1/4c White quinoa
2.0c Water for quinoa
1/4c Water for black rice
1.0 Tomato (medium size)
1/2 Avocado
6.0 Fresh Basil leaves or a few sticks of fresh thyme
1.0tsp Cumin
1.0Tbsp Pine nuts
1.0tsp Salt (for boiling the quinoa)
1.0tsp Bay leaf (for boiling the quinoa)
2.0Tbsp Olive oil
2.0Tbsp Wedges of fresh lemon
Salt to taste (for mixing the salad)
White / black truffle oil drizzle (optional)