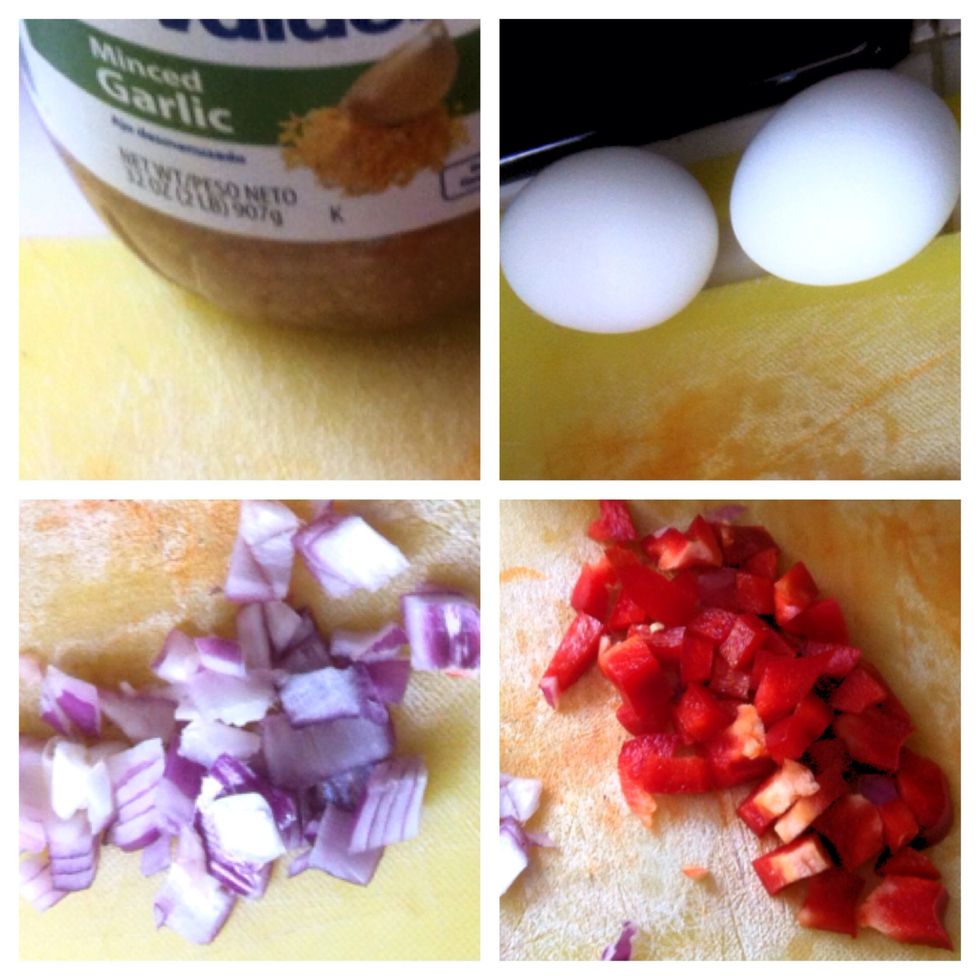 Assemble your ingredients. This is basically going to be a scrambled omelette.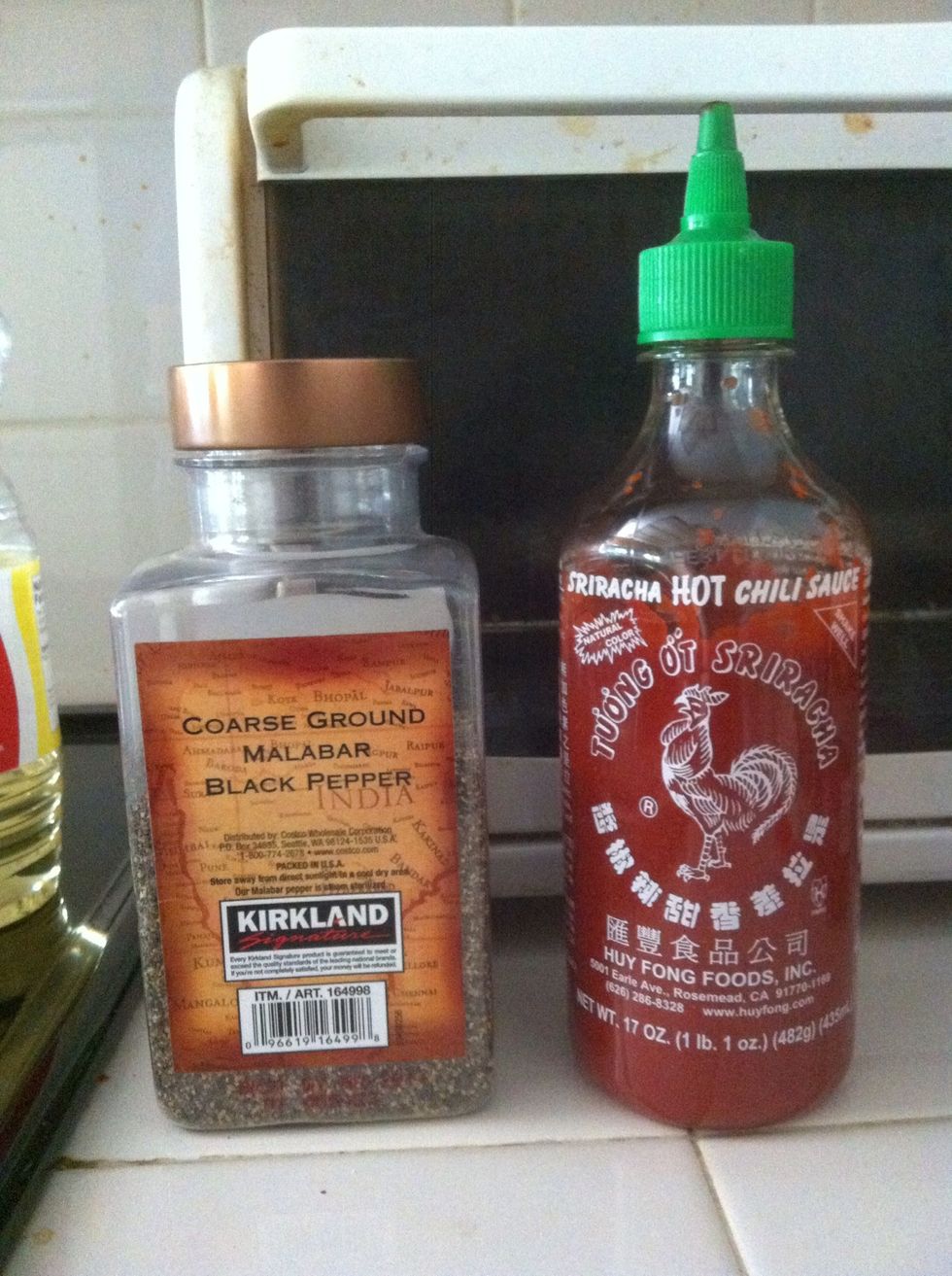 You can use your favorite hot sauce. Here I'll be using Sriracha 😻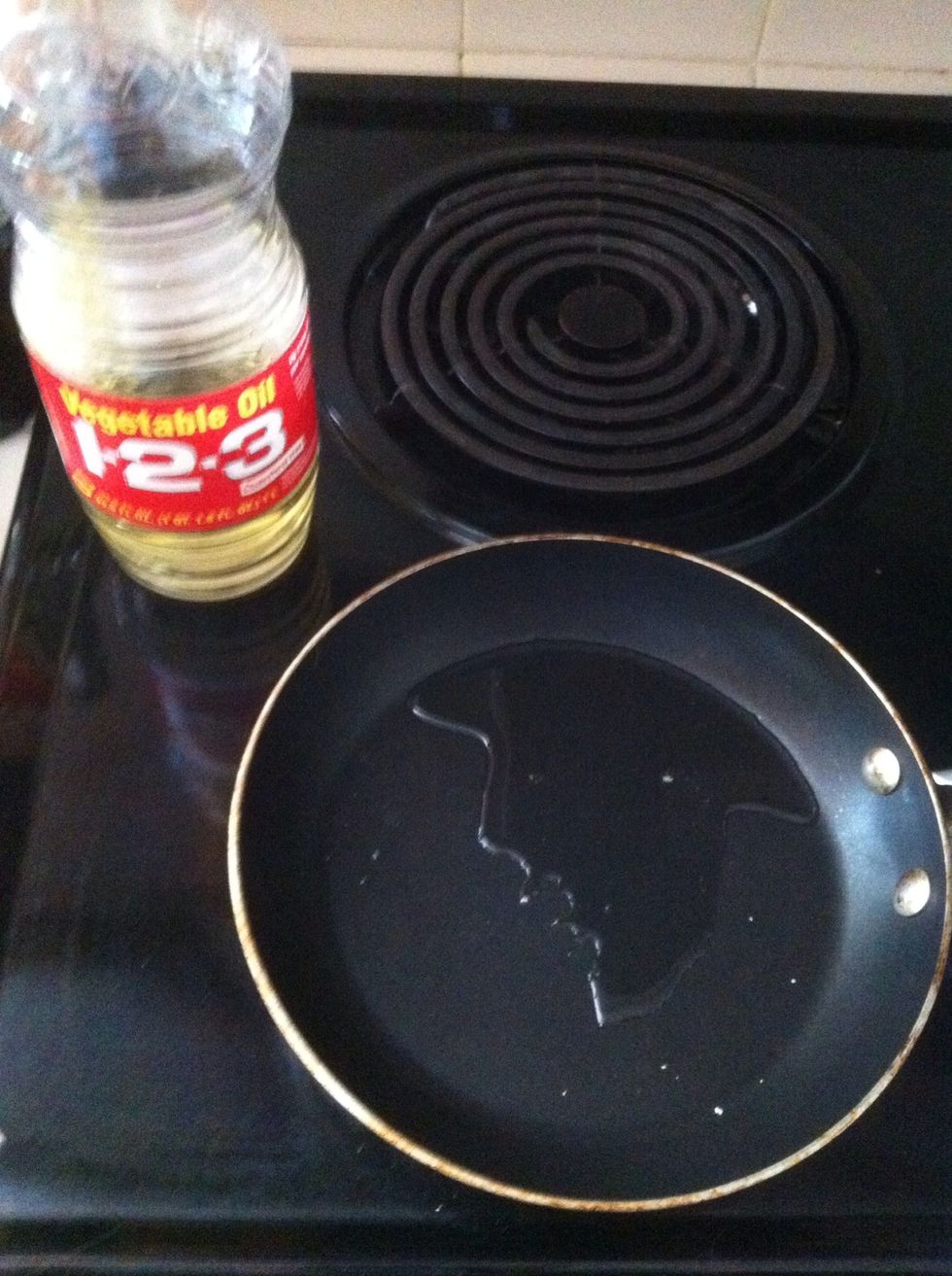 Add oil to your pan.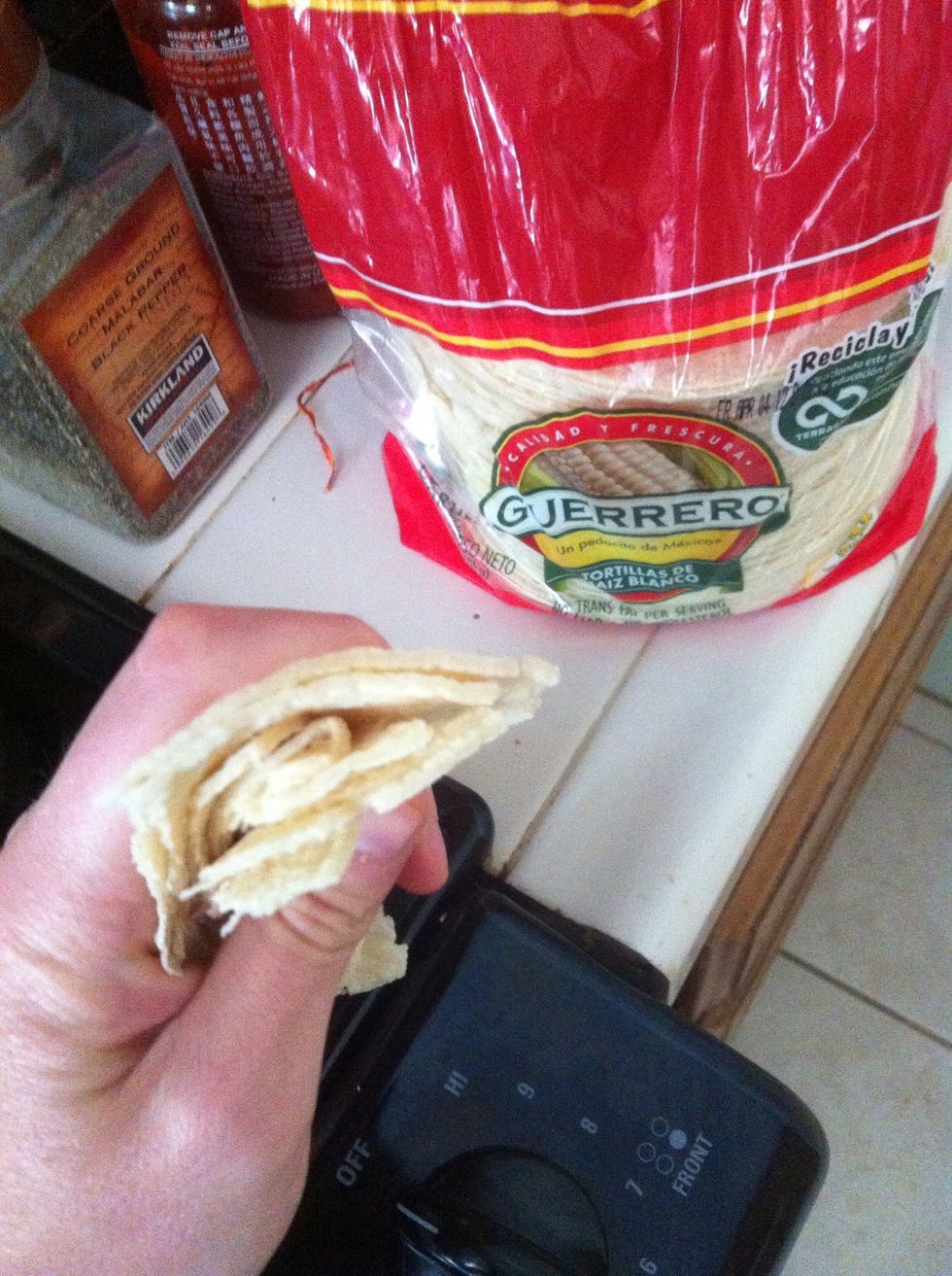 Take two tortillas and roll them up.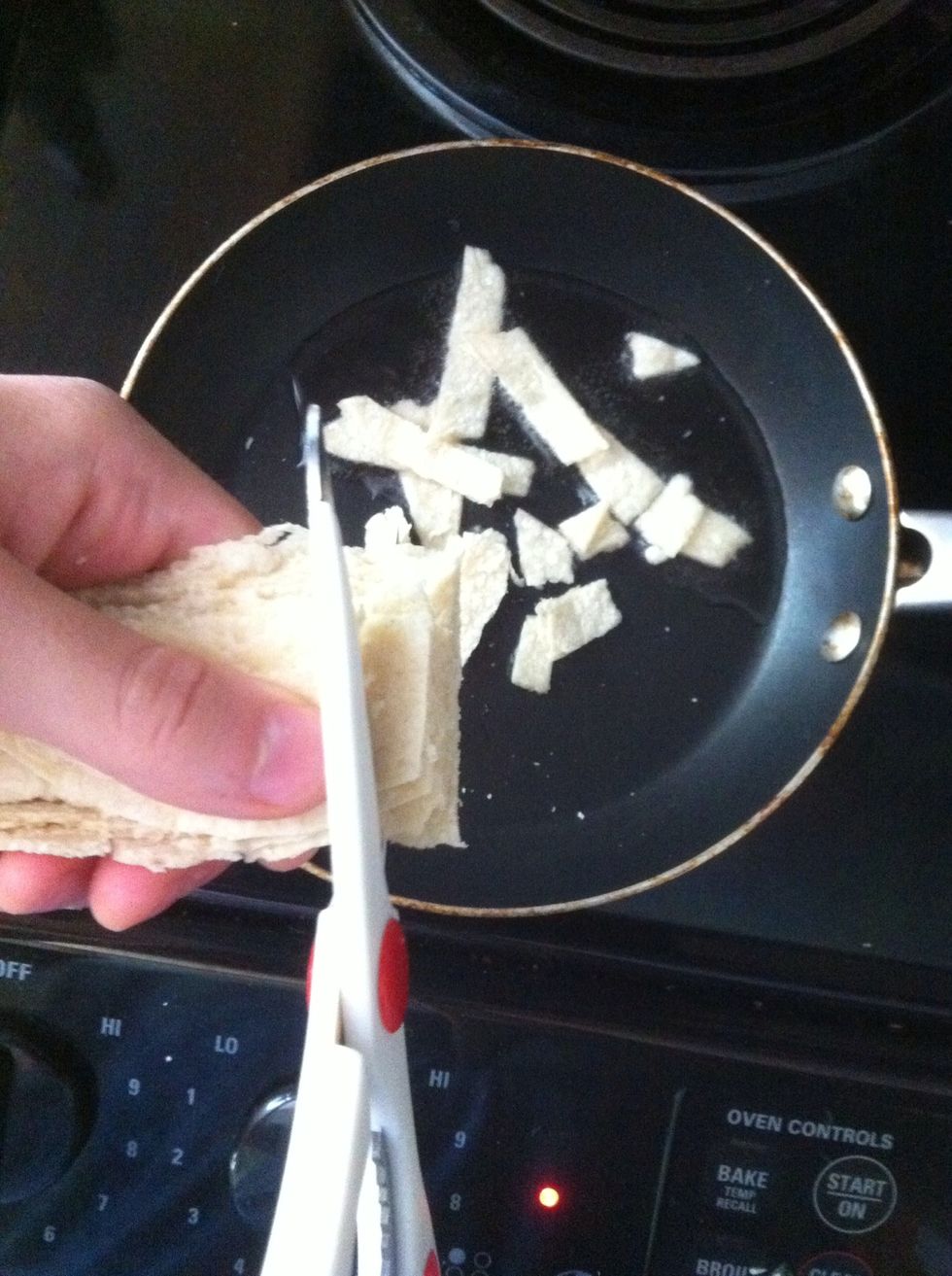 When your pan is nice and warm, cut the tortillas into strips using your kitchen scissors.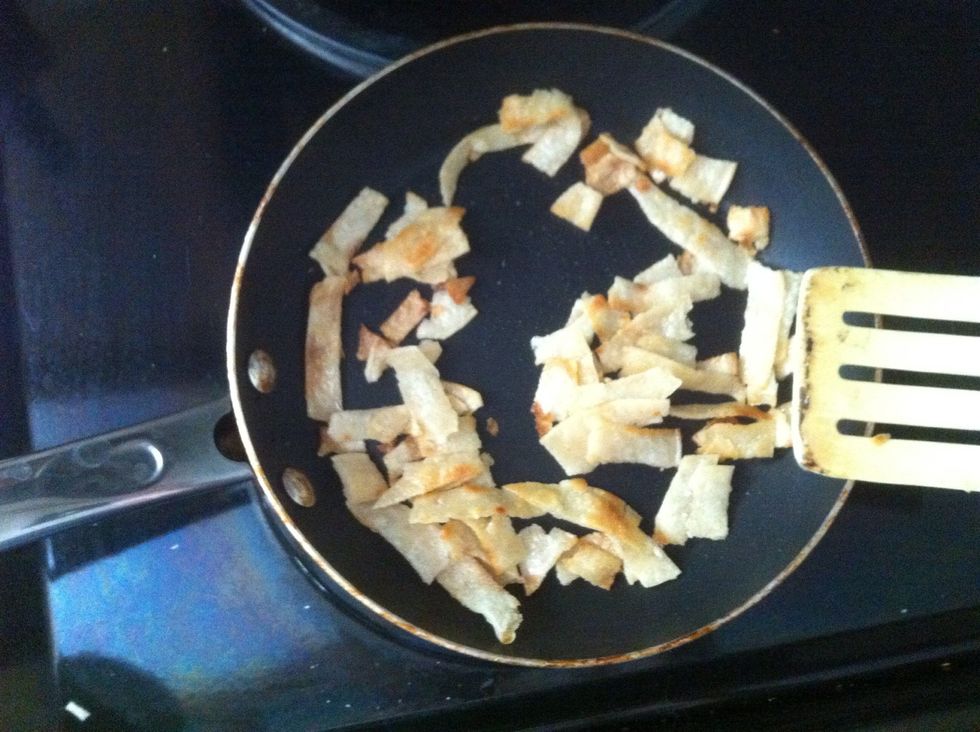 Get em nice and brown.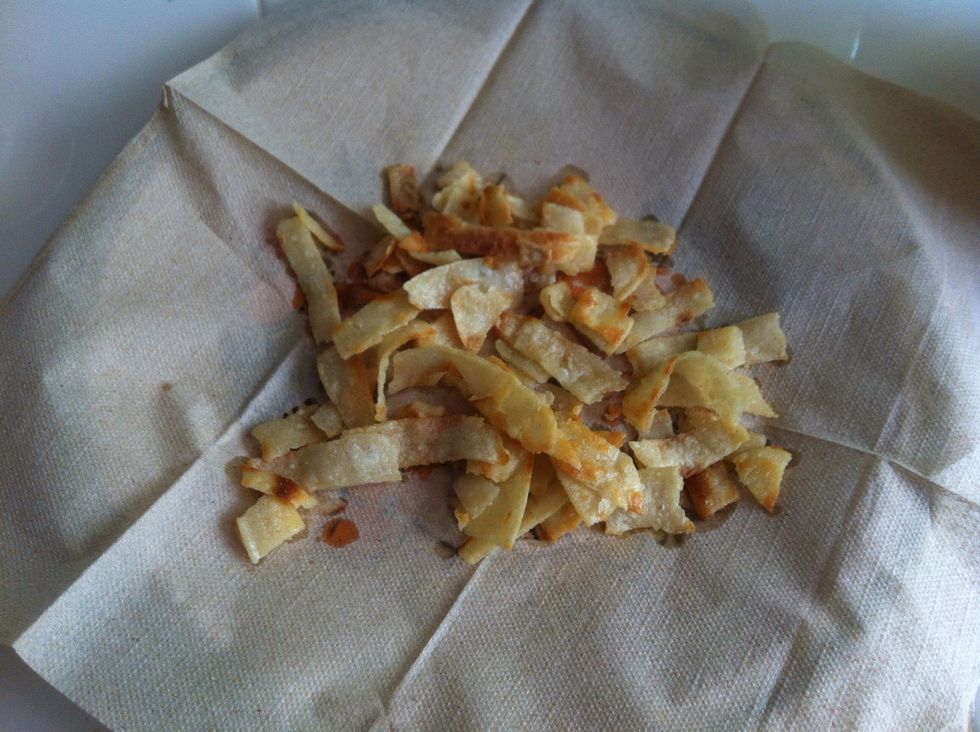 Transfer them to a plate. You'll use them again soon.
Now onto the eggs. Pour oil into the pan and then add your vegetables; beginning with garlic, onions, and then red pepper. Flip and let them cook for 1 and a half minutes.
Now add your eggs 🐤
Mmm, mmm, mmm! Getting hungry yet? 😺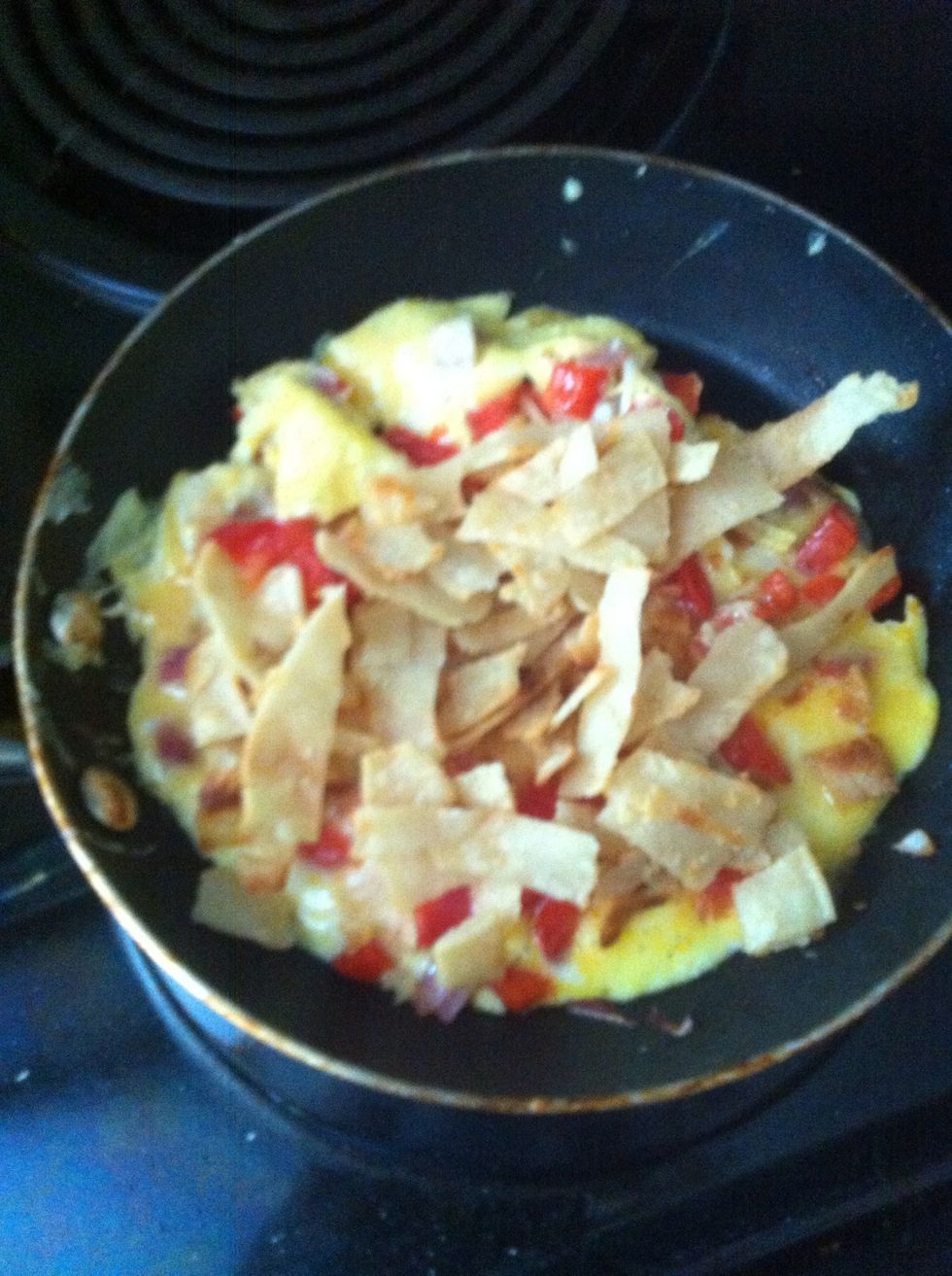 Now add your tortilla chips. I may have added too much, oooops😸 Be sure to scramble the chips and the eggs.
Serve them on a plate, add your hot sauce & pepper, and enjoy! 😸🍳🍞
Eggs
Vegetables
Tortillas
Cooking oil
Hot sauce
Pepper
Kitchen Scissors
A Knife
Spatula