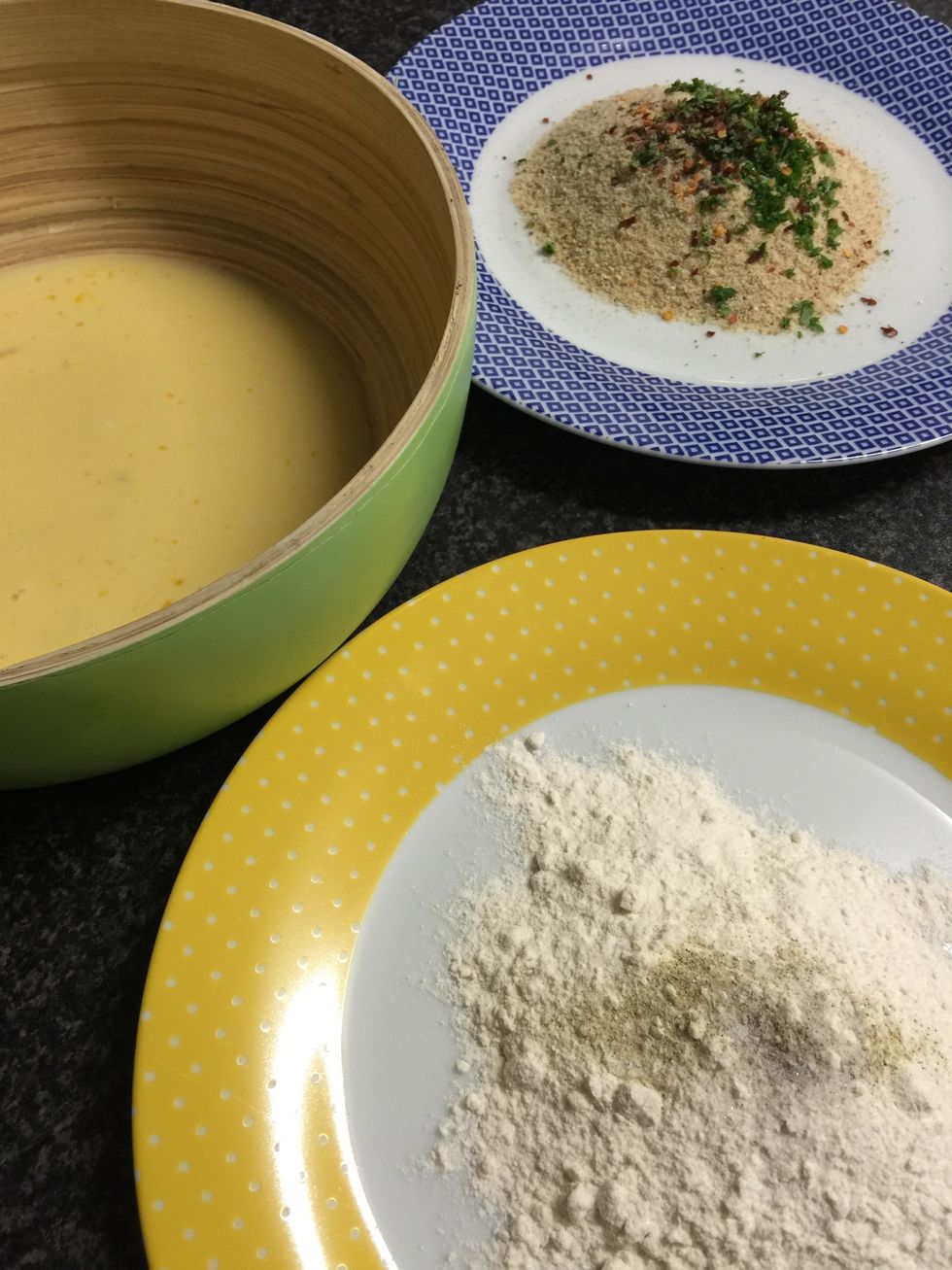 Place flour, some salt and pepper on one plate, the egg and milk into a bowl and bread crumbs, parsley, chilli, salt & pepper on another plate. Stir each plate to combine well.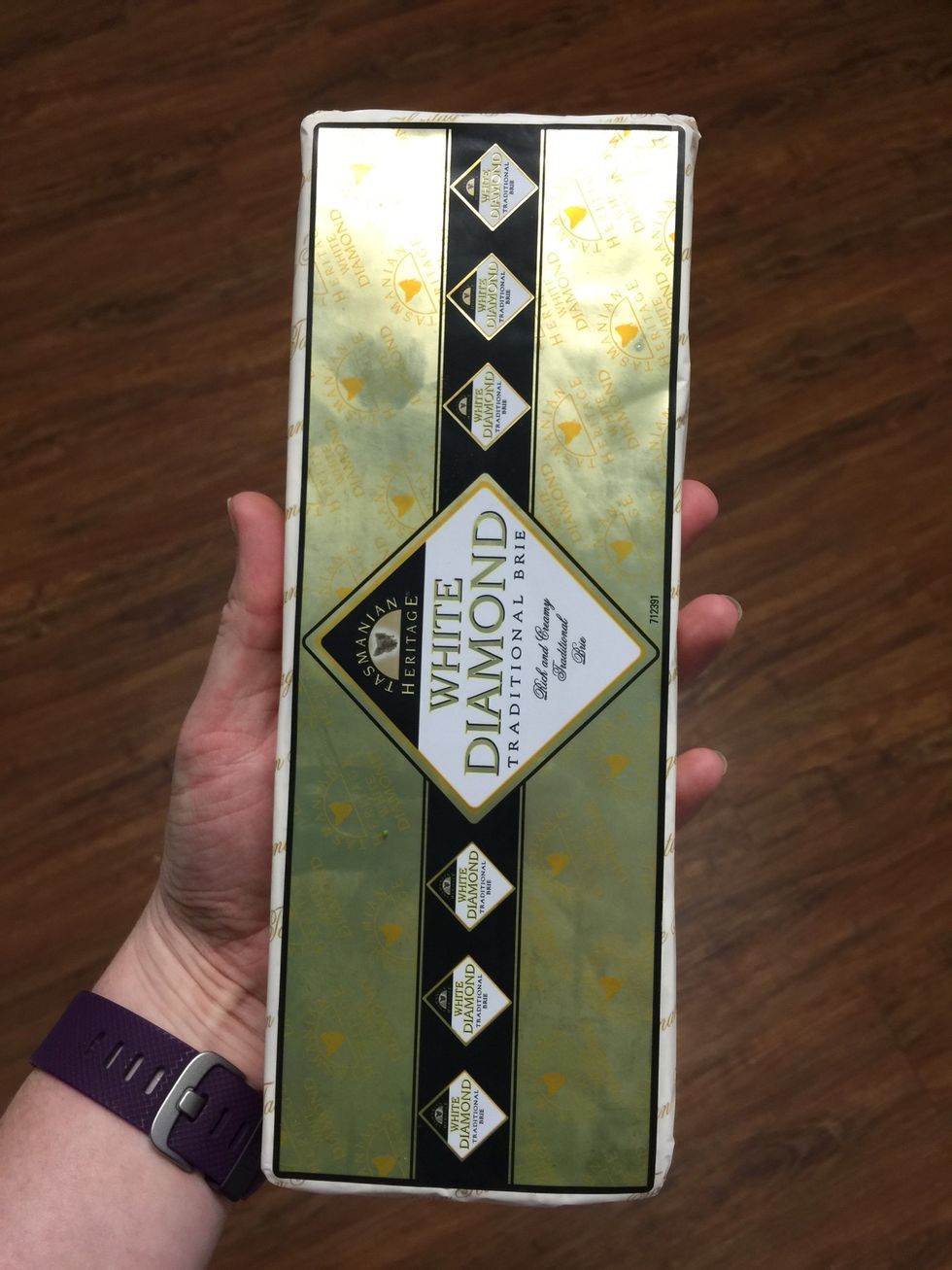 Look at this huge chunk of brie!! :D Slice your cheese (as much as you need) into 1/2 cm sticks and place into flour plate.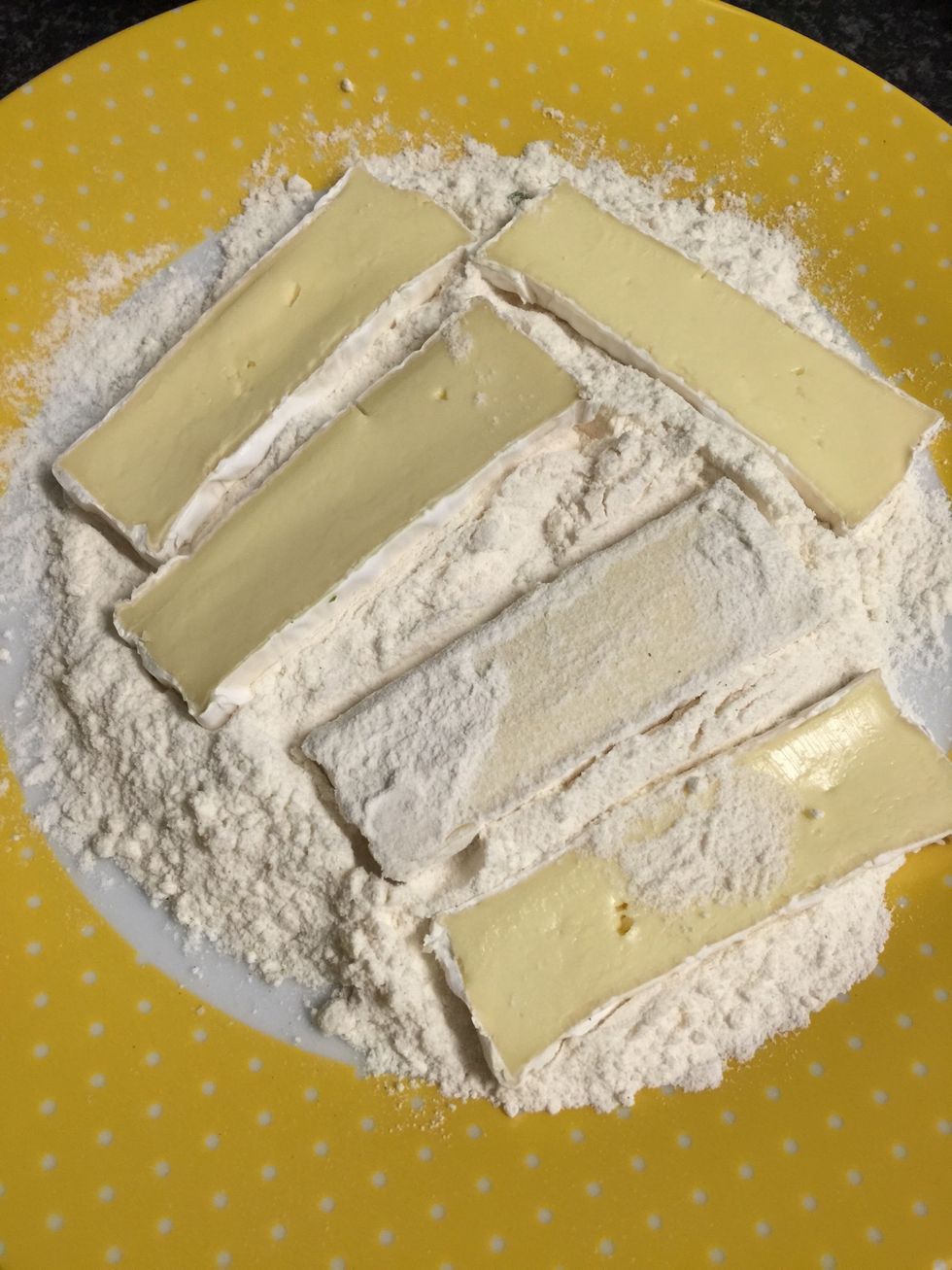 Gently push cheese into flour and flip over so each piece until it's entirely covered. Shake off excess flour.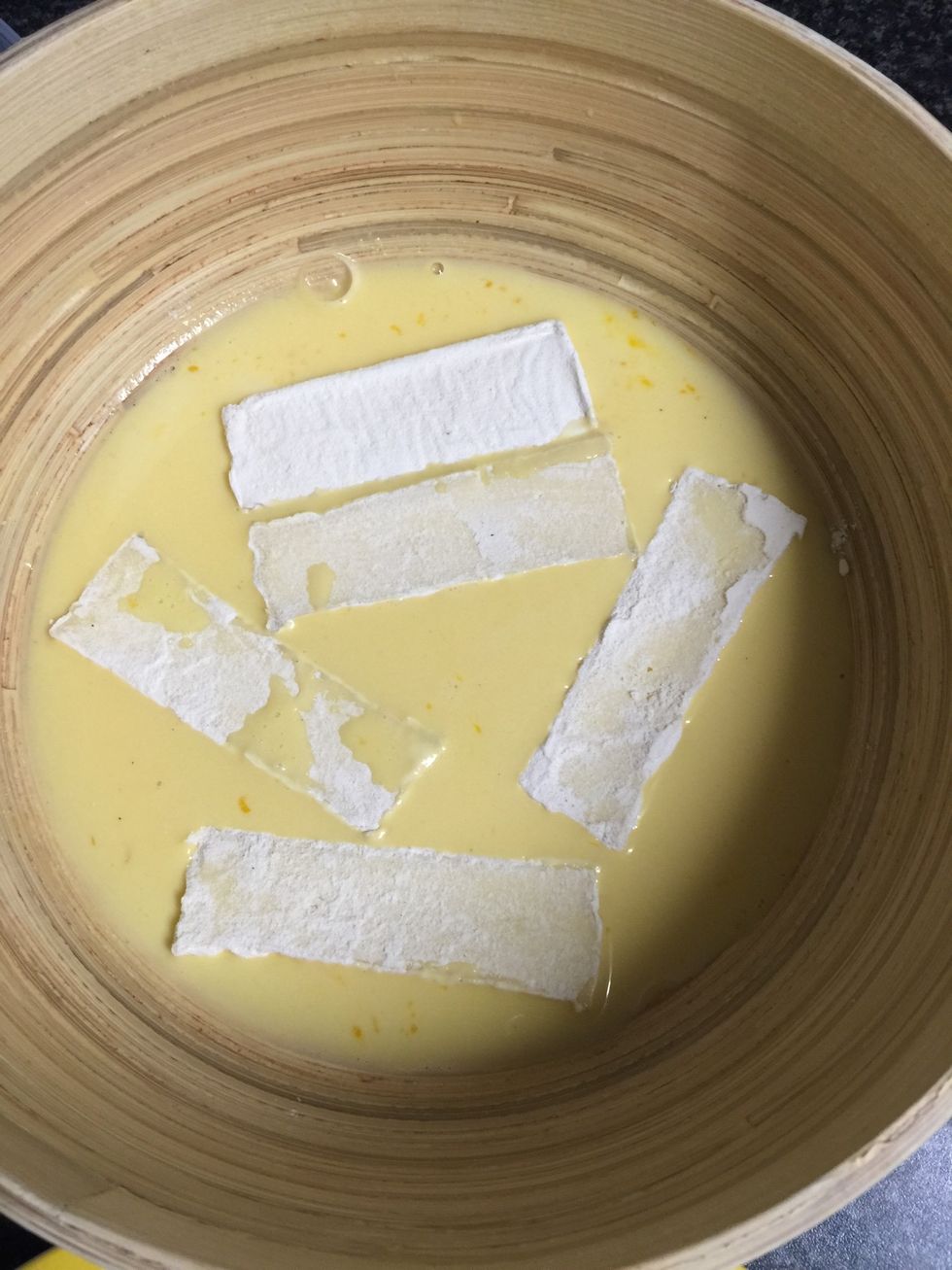 Place into egg & milk mix and give the bowl a jiggle so each piece is covered. Drain excess.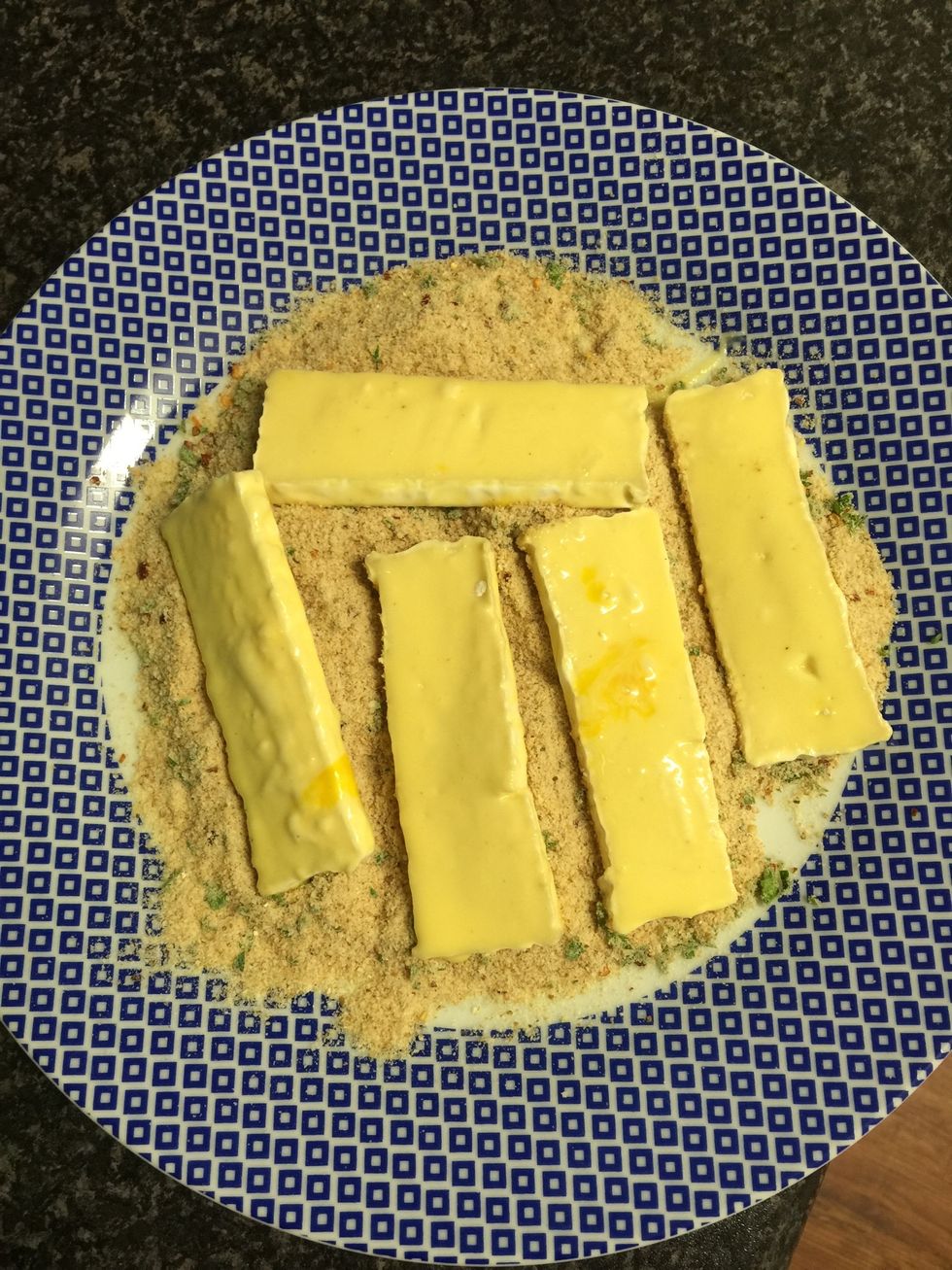 Finally place the cheese into the crumb mix and again gently push down and flip to entirely coat each piece.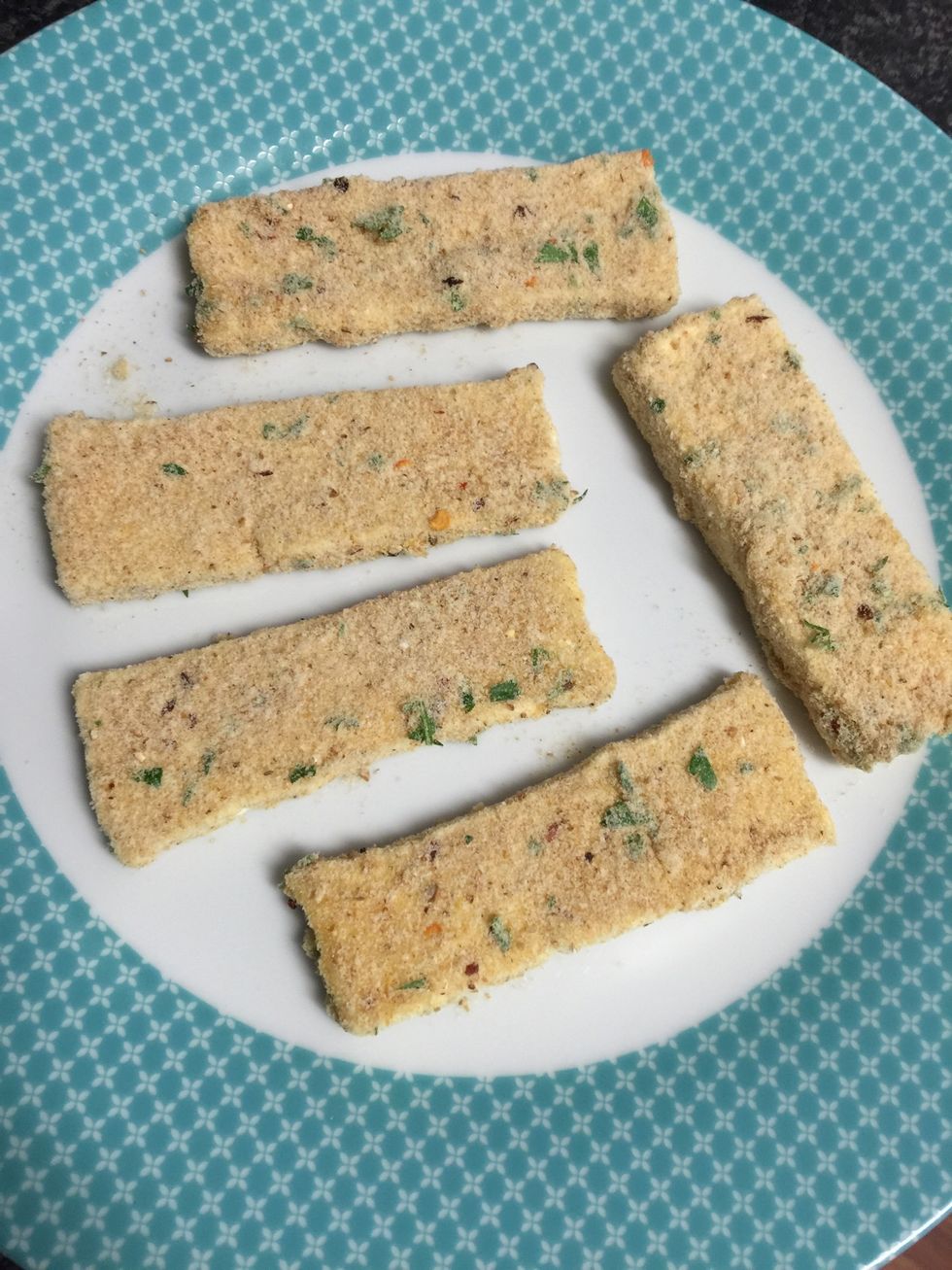 Put on to separate plate and pop into the freezer for half hr to firm up.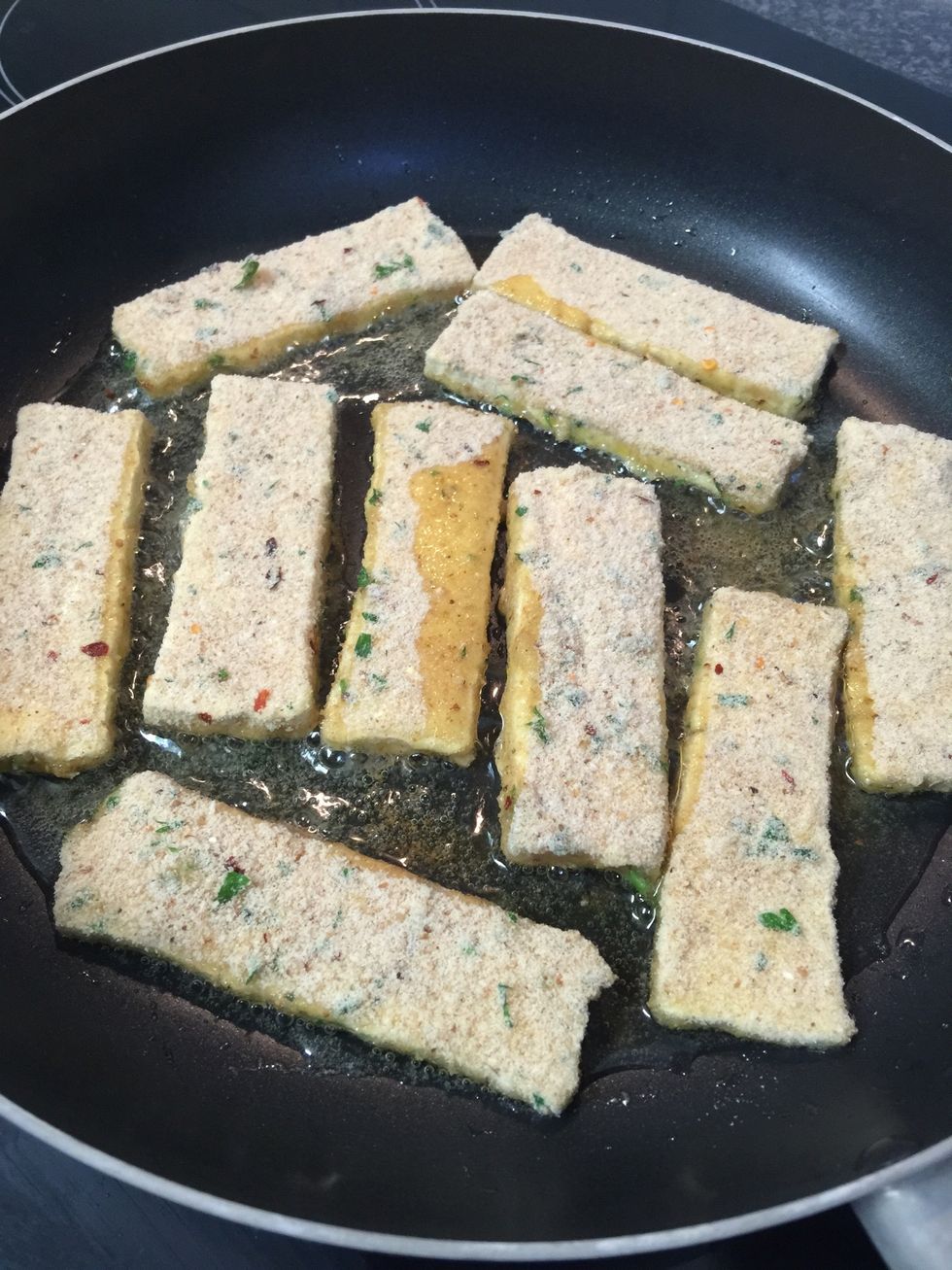 Heat oil in frying pan and fry on both sides until golden
Drain on paper towel. Serve hot with your choice of dipping sauce. I used cranberry sauce :)
Brie cheese
1/2c Plain flour
Salt & pepper
1/2c Bread crumbs
1.0Tbsp Fresh Parsley
2.0tsp Chilli flakes
1/4c Milk
1.0 Egg
Oil