How to cook crockpot buffalo chicken lettuce wraps
Cook Crockpot Buffalo Chicken Lettuce Wraps
45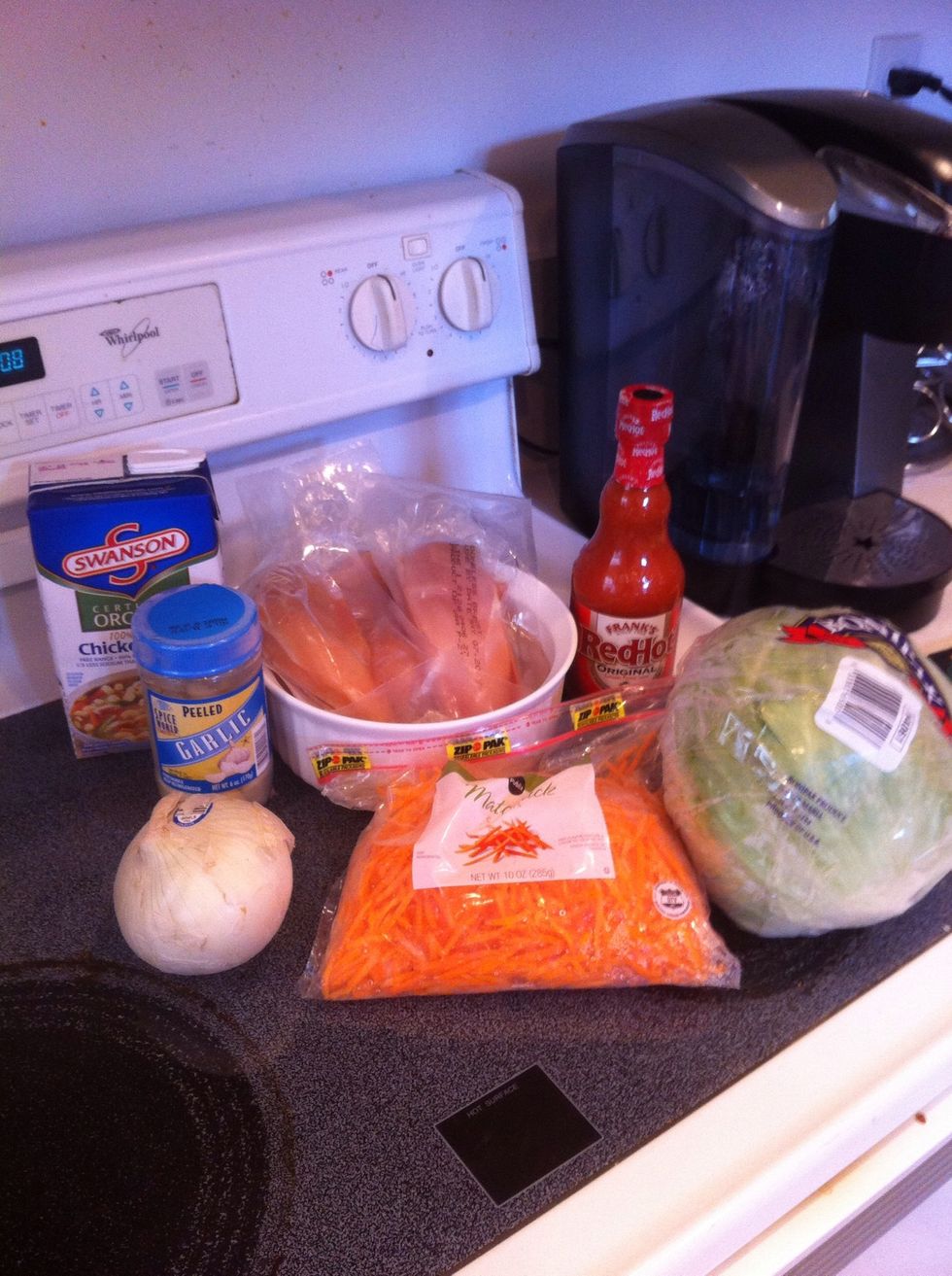 Ingredients
In a crock pot combine chicken, onions, celery stalk, garlic and broth (enough to cover your chicken, use water if the can of broth isn't enough). Cover and cook on high for 4 hours.
Remove chicken, reserve 1/2 cup broth and discard the rest. Shred the chicken, return to crock pot with the 1/2 cup of broth and the hot sauce. Cook on high for an additional 30 minutes.
To prepare lettuce cups, place some chicken on each leaf, top with shredded carrots, celery (if using), blue cheese crumbles (if using) and dressing of your choice. Enjoy!!
Yum!!!
4.0 Boneless skinless chicken breasts
1.0 Celery stalk (I don't use)
1/2 Onion, diced
1.0 Clove of garlic
16.0oz Fat free low sodium chicken broth
1/2c Buffalo sauce (I use Frank's)
6.0 Bibb or Iceberg lettuce leaves
1/2c Shredded carrots
2.0 Celery stalks (I don't use)
Blue cheese crumbles (optional)
Blue cheese or ranch dressing