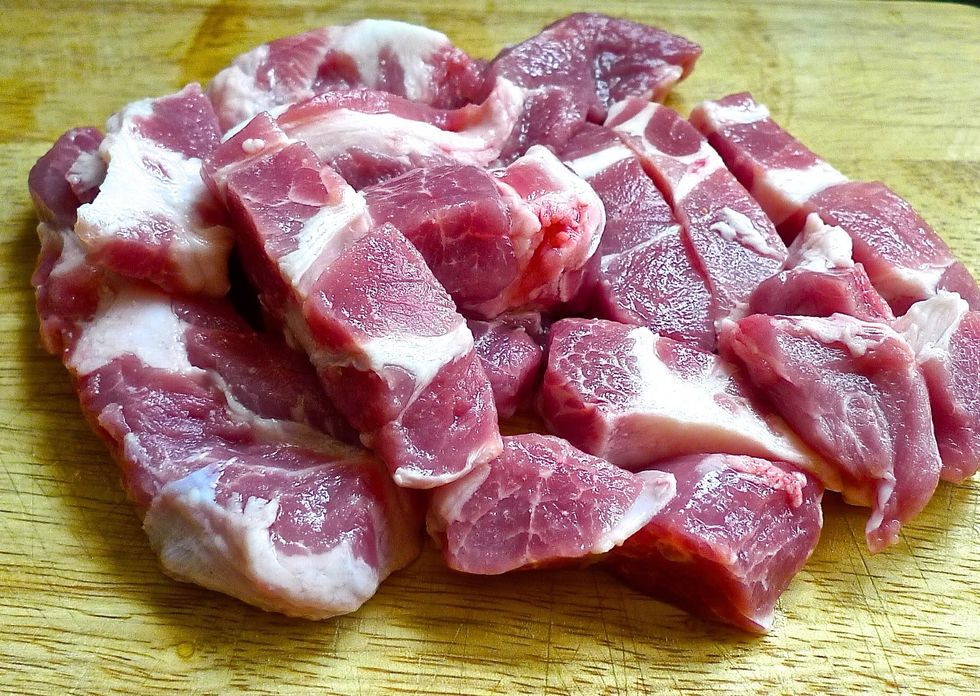 To cook sweet and sour pork, first cut pork into 1 cm thickness.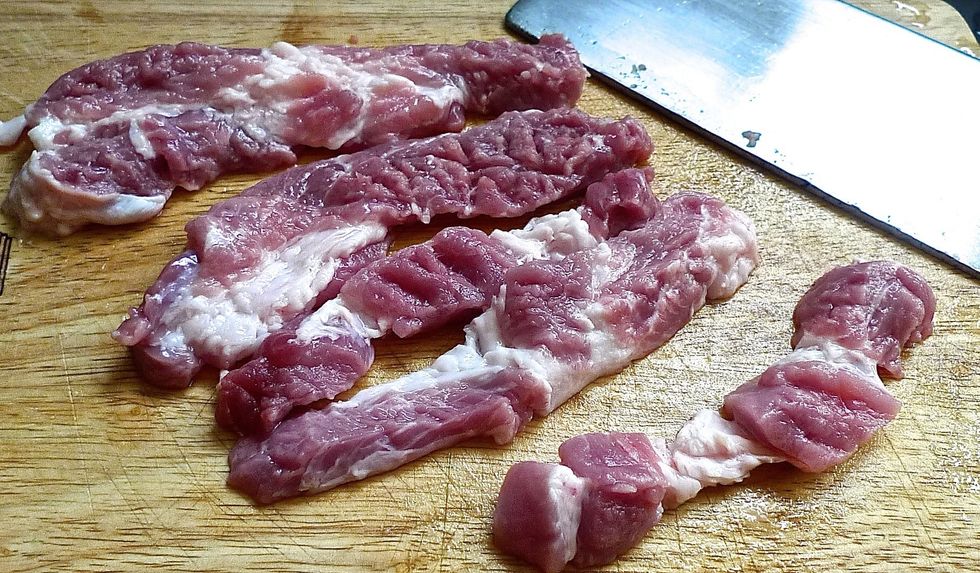 Use the back of knife to pound on the meat until tender.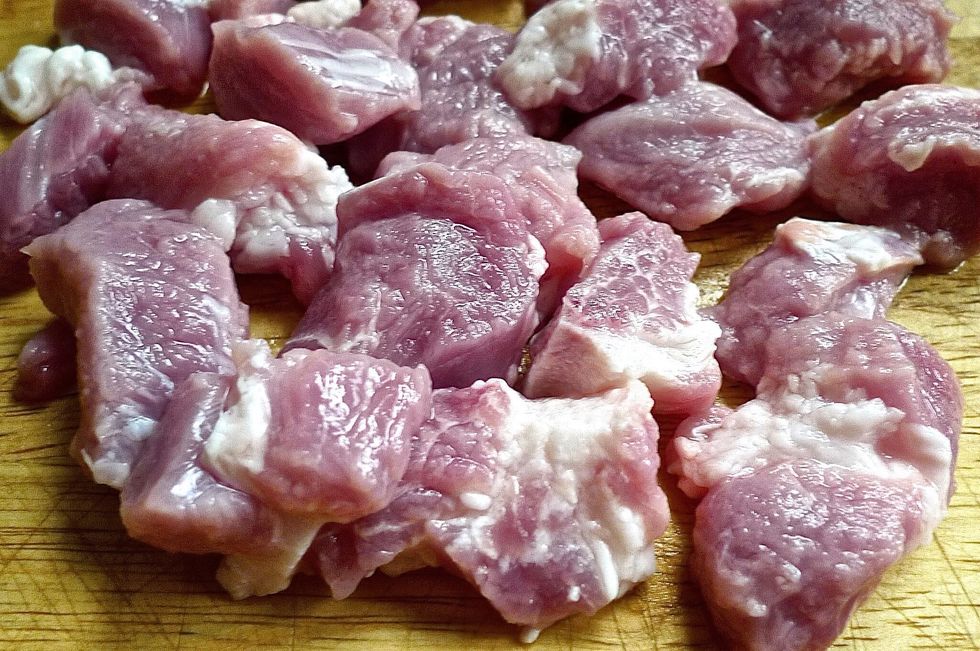 Cut the meat into cubes.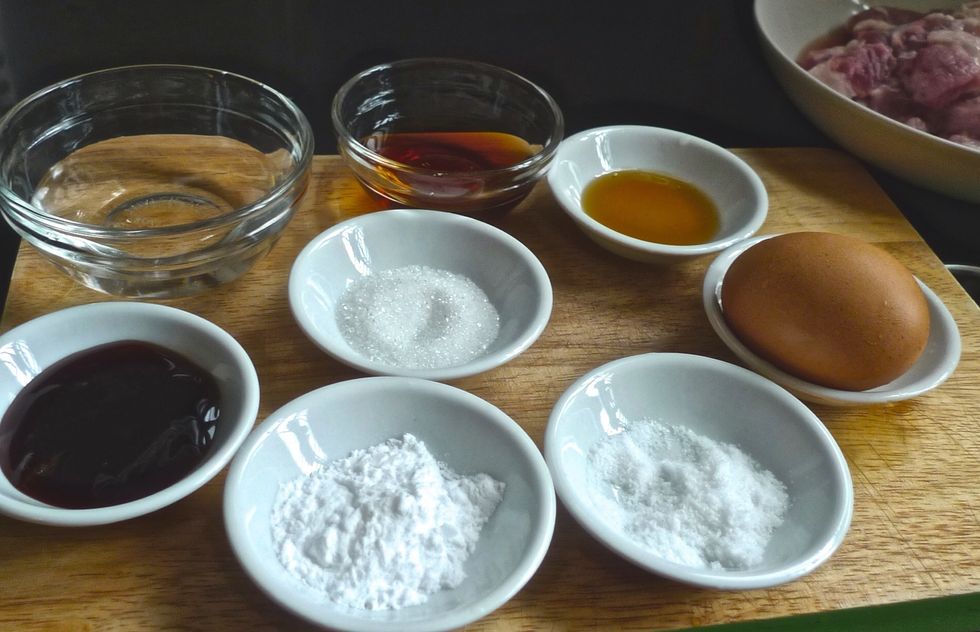 Prepare the ingredients needed to MARINADE the cut pork.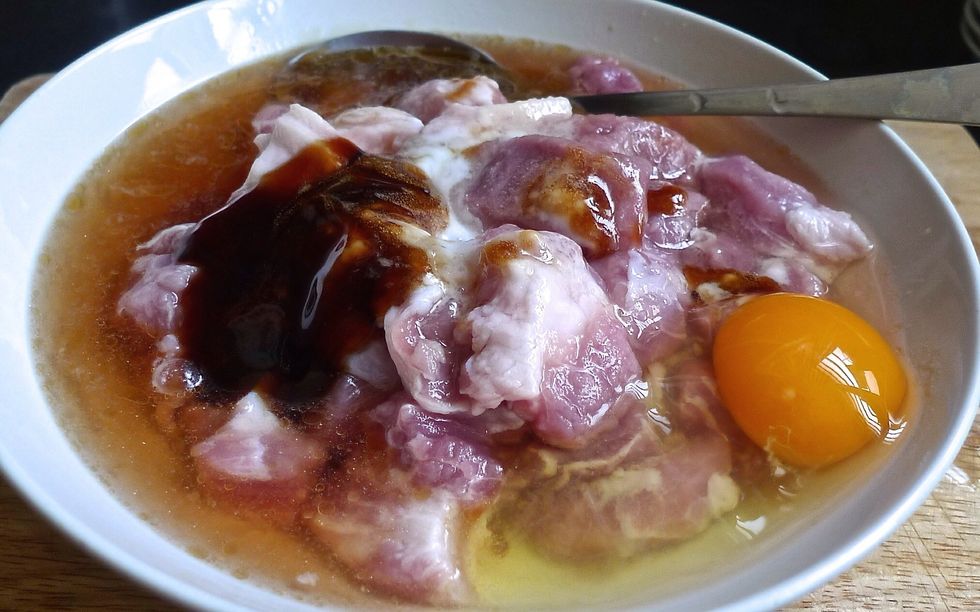 In a big bowl add the MARINATE ingredients into the pork.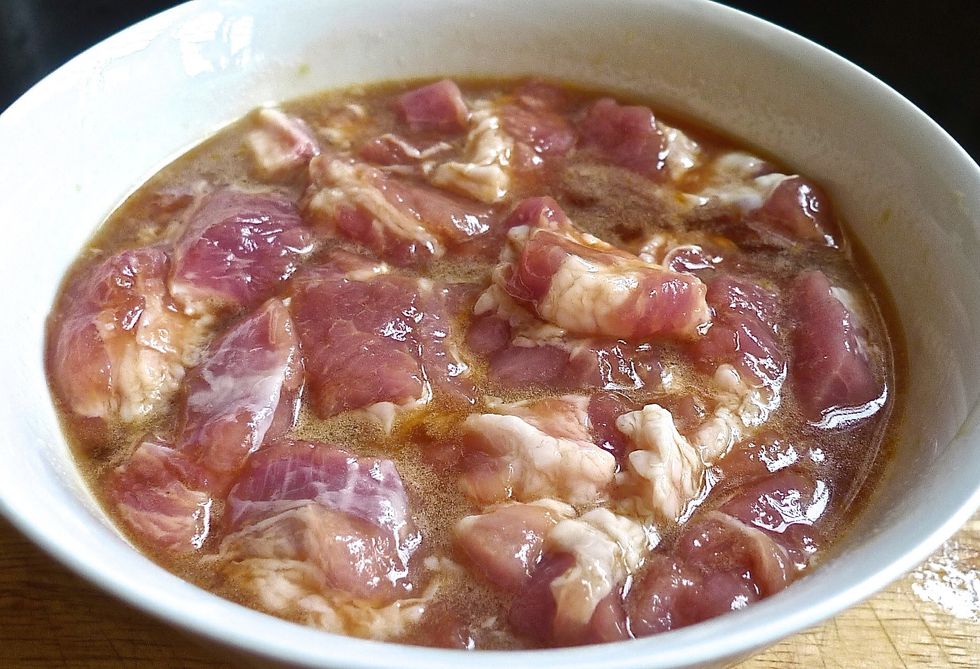 Mix thoroughly the ingredients and the pork. Marinade for at least 1 hour.
Cut all vegetables and pineapples into wedges.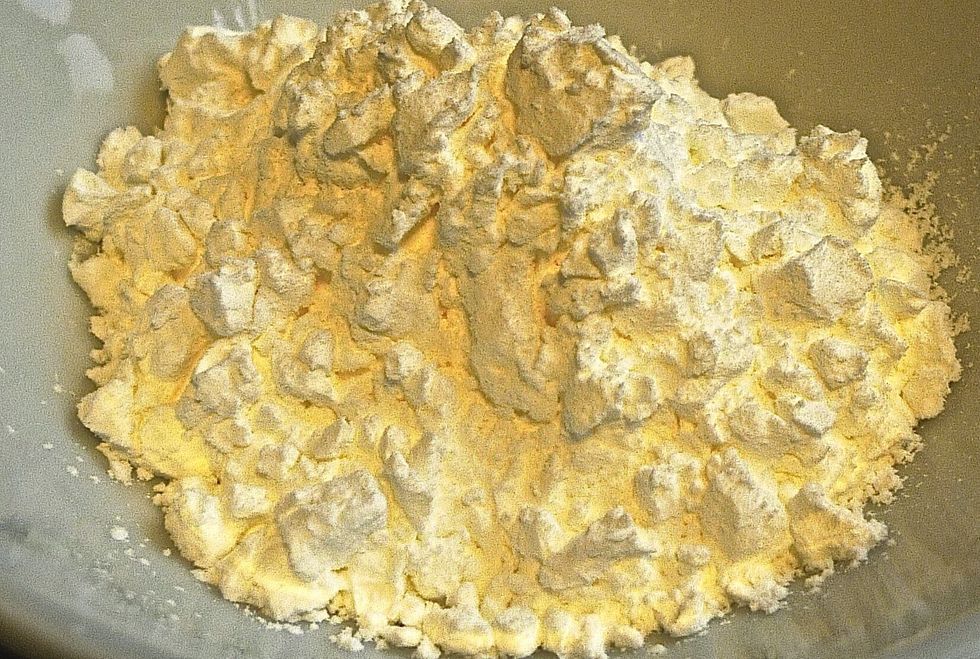 To fry the pork cubes, place cornflour in a bowl and add in the pork.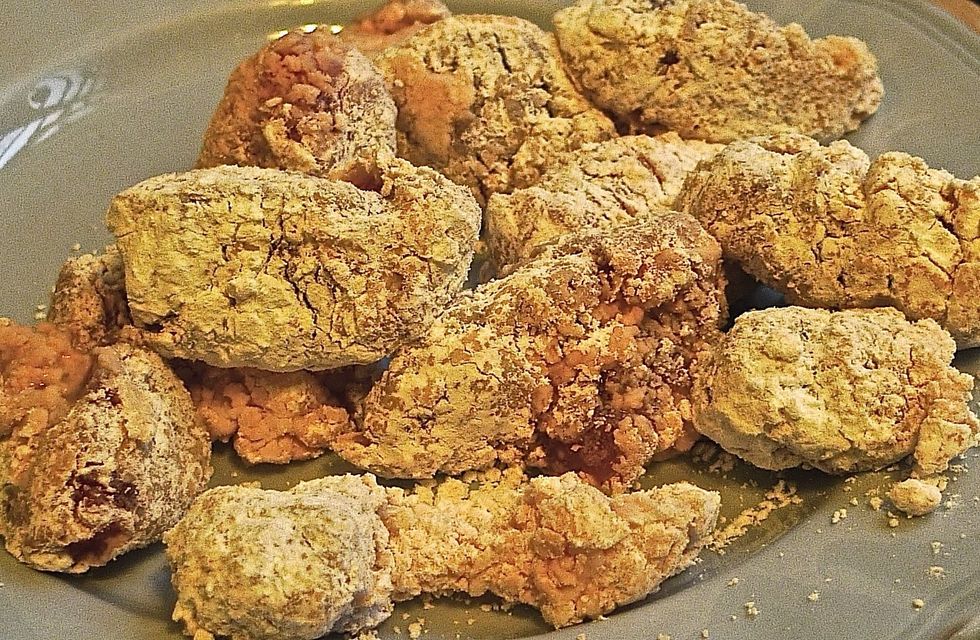 Coat pork cubes well with the cornflour.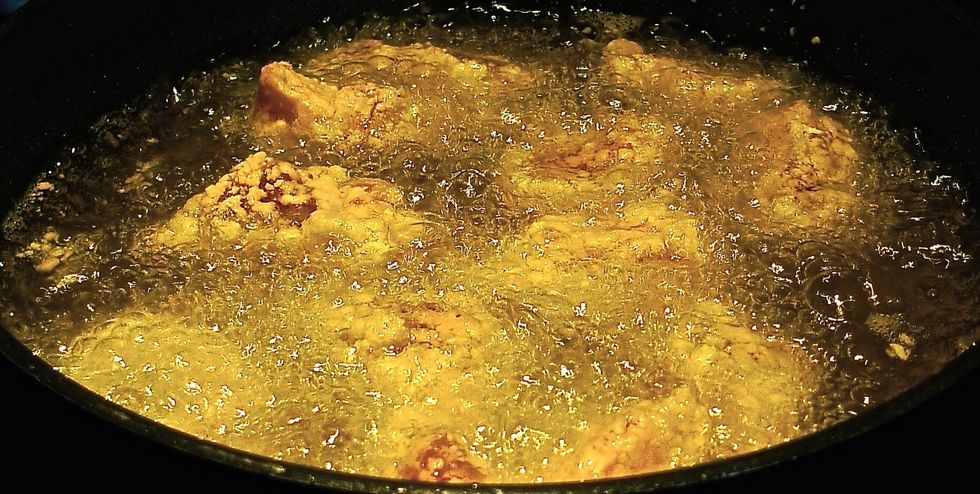 Heat up oil in wok and deep fry the coated pork till golden brown.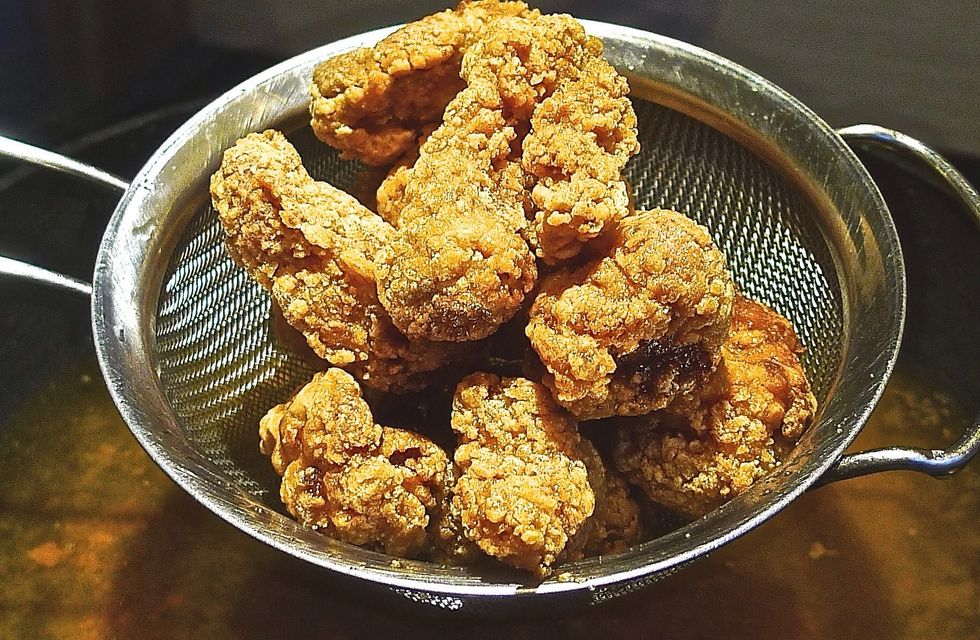 Dish out using a strainer.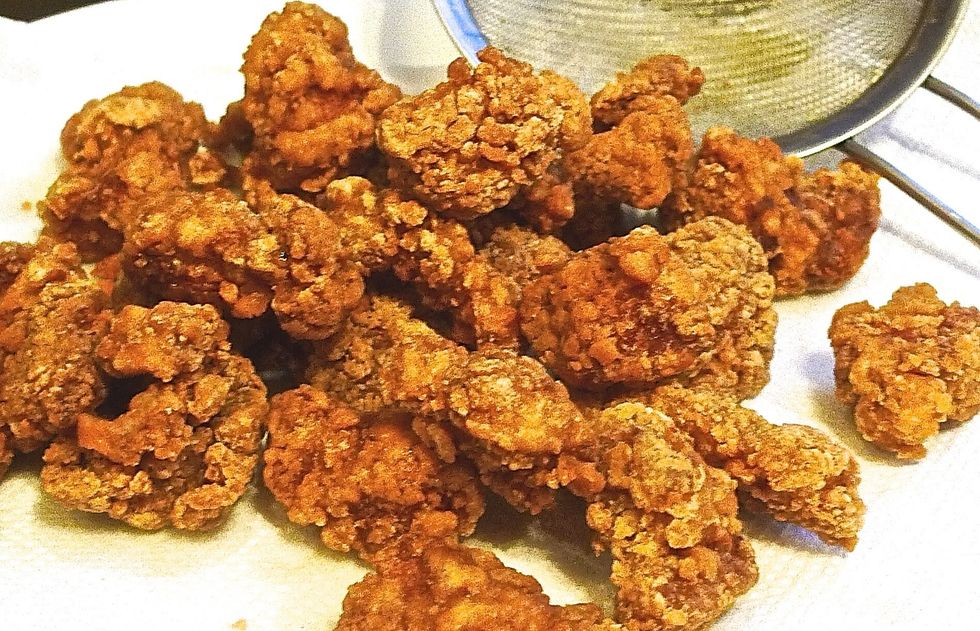 Drain well on a plate lined with paper towel.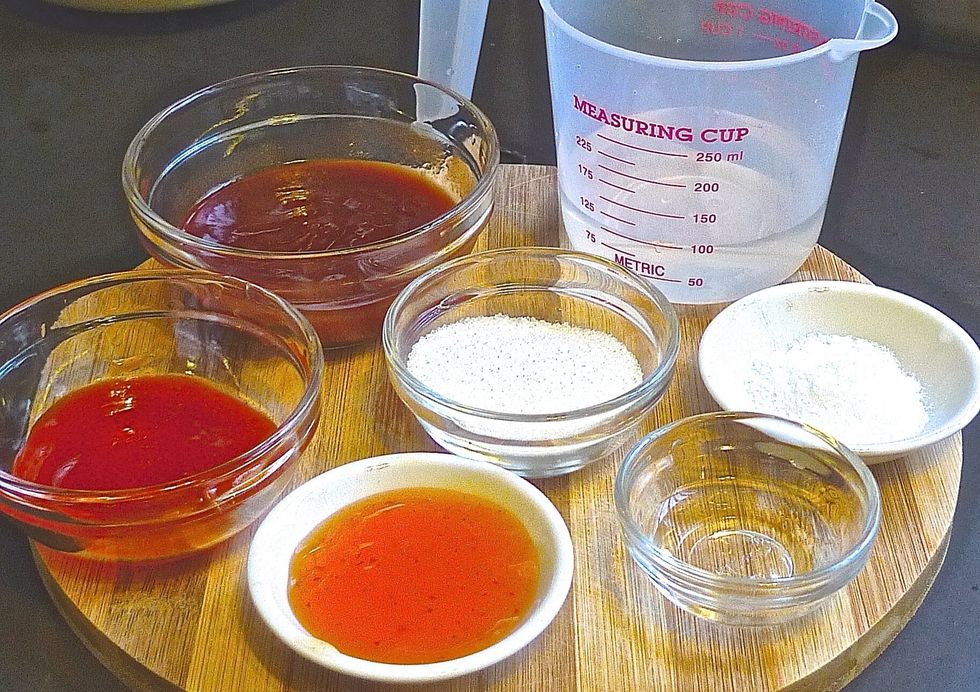 Prepare ingredients needed to make the sweet and sour SAUCE.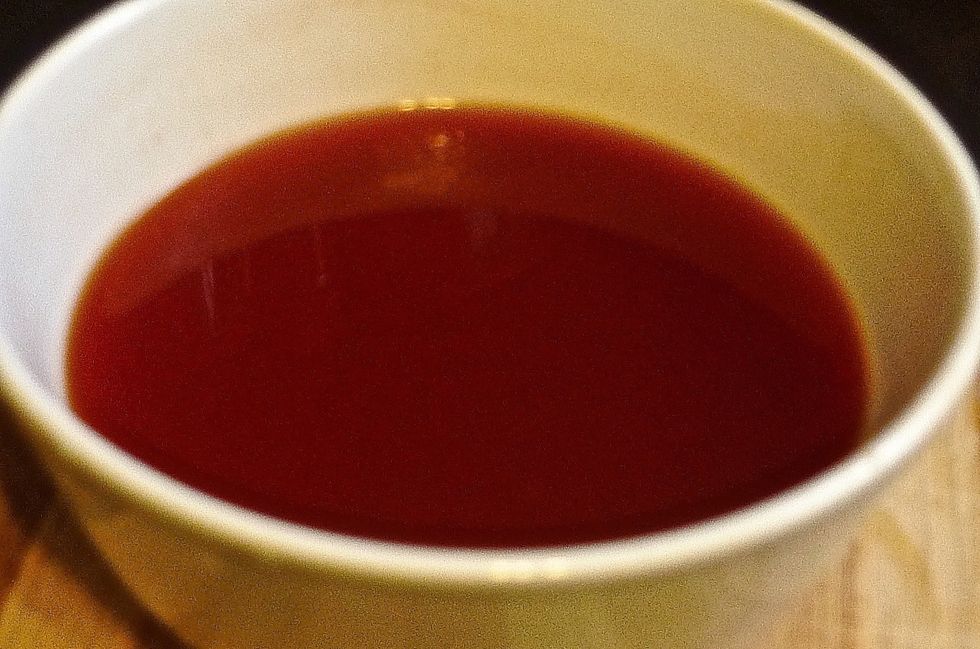 Mix the SAUCE ingredients in a bowl. Stir well.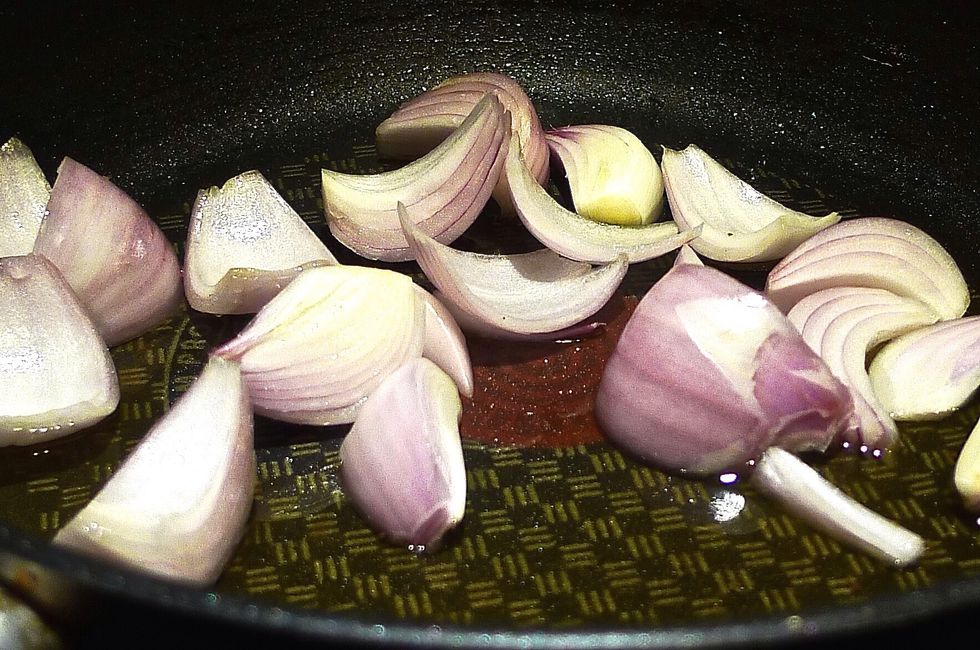 Then heat oil in wok and fry the cut big onions until fragrant.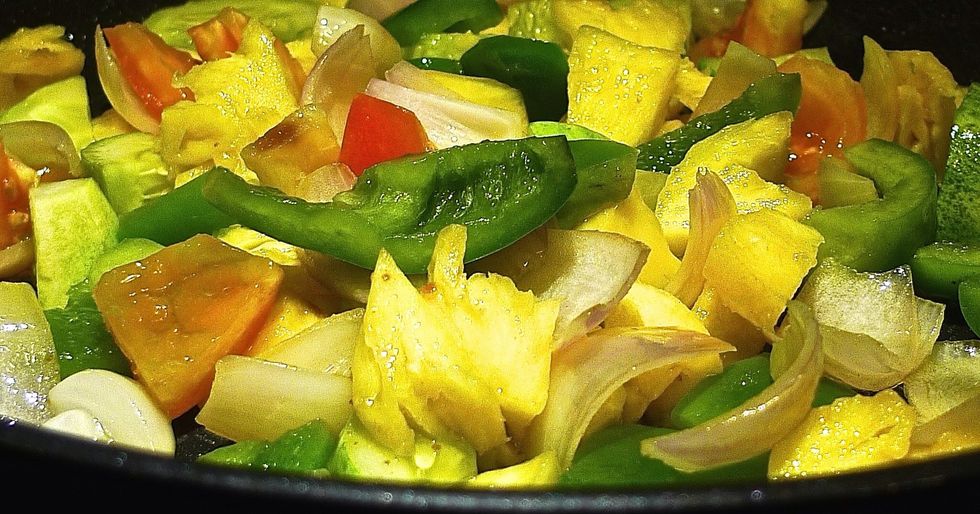 Add in the rest of the cut vegetables and pineapples into the fried onions.
Pour in the SAUCE and bring to a boil. Cook until sauce thickened.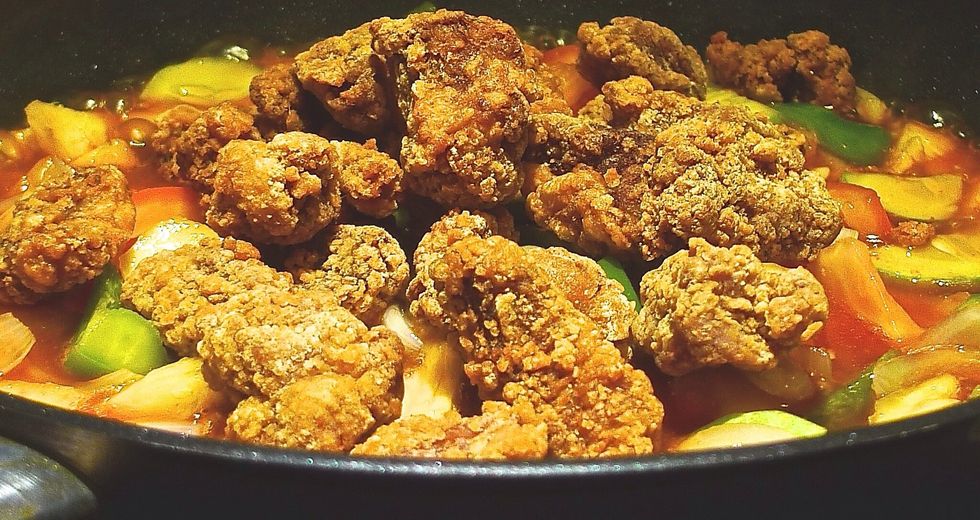 Add in the crispy fried pork.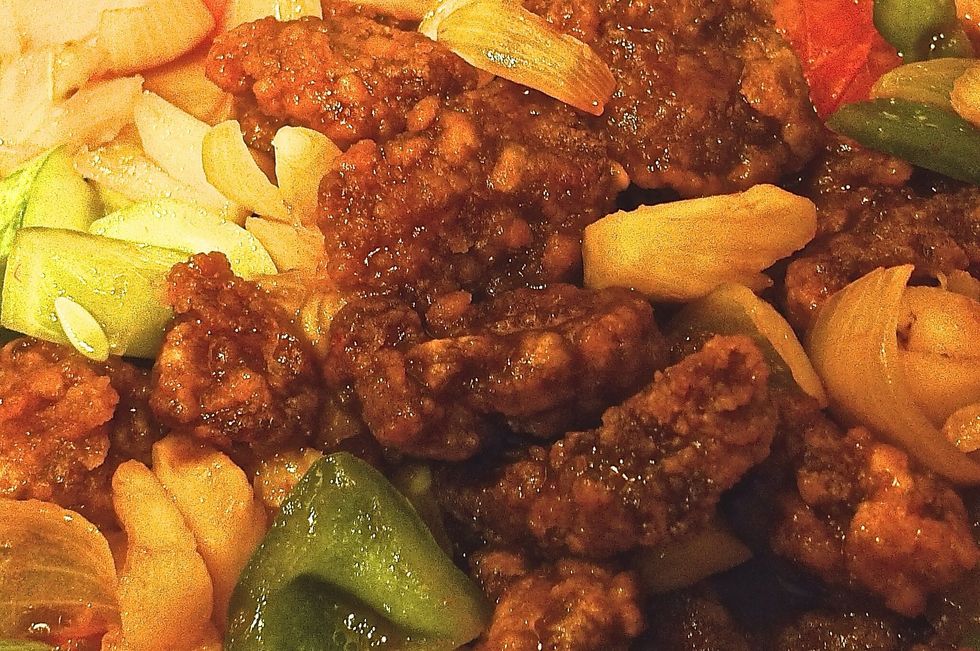 Quickly mixed to make sure the fried pork is well coated with the sauce.
And you're done! Dish out onto serving plate and serve immediately. ENJOY!
300.0g Pork shoulder
1/2 Green capsicum, cut wedges
1.0 Tomato, cut wedges
1.0 Big onion, cut wedges
1.0 Pineapple, sliced
3.0Tbsp Cornflour, coating pork
1/2tsp Sugar,salt,sesame oil (marinade)
1.0tsp Oyster sauce,baking soda(marinade)
1.0Tbsp Rice vinegar (marinade)
1.0 Egg (marinade)
3.0Tbsp Water (marinade)
1.0Tbsp Plum sauce, chili sauce,sugar (sauce)
3.0Tbsp Tomato sauce (sauce)
1/2Tbsp Rice vinegar (sauce)
100.0ml Water (sauce)
Huang Kitchen
For more step-by-step recipes and cooking tips, visit my website at \nhttp://www.huangkitchen.com