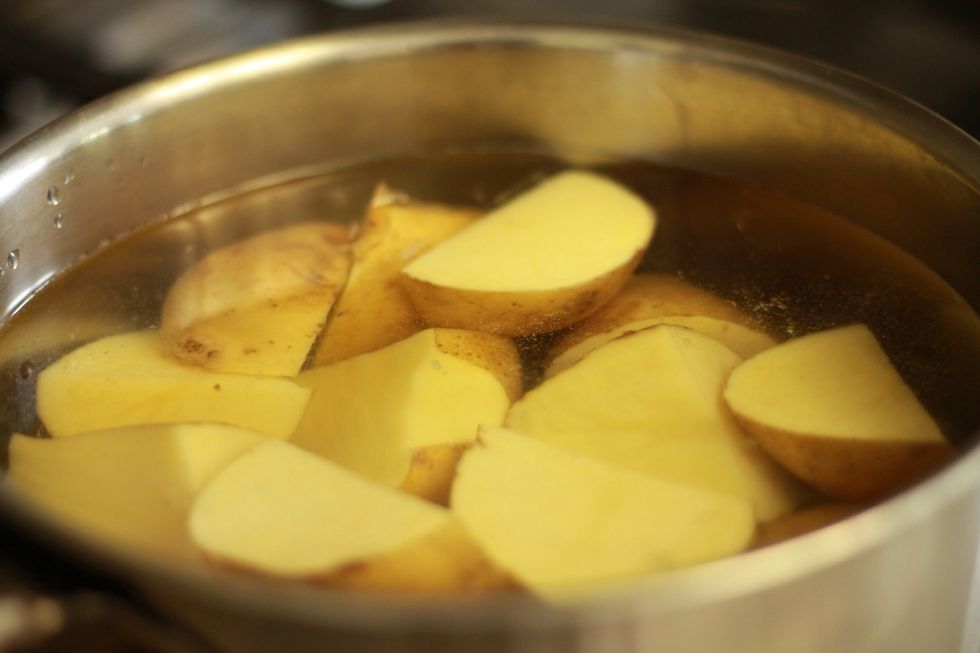 Preheat oven to 400*F. Clean and chop the potatoes into quarters so the pieces are about the same size. Place them in a pot and cover with cold water.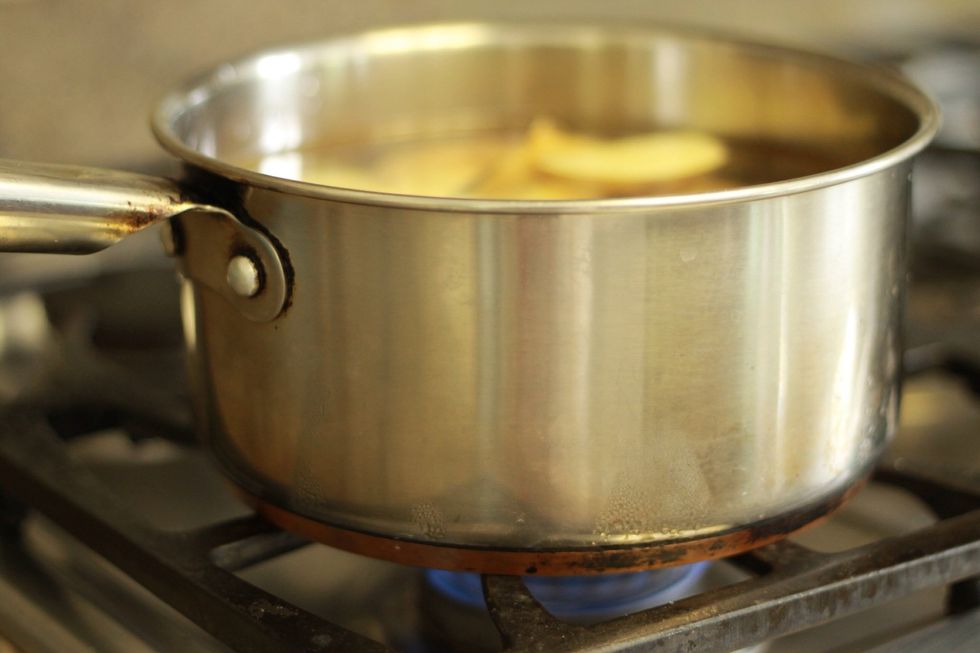 Bring to a boil on medium high heat (about 15 min).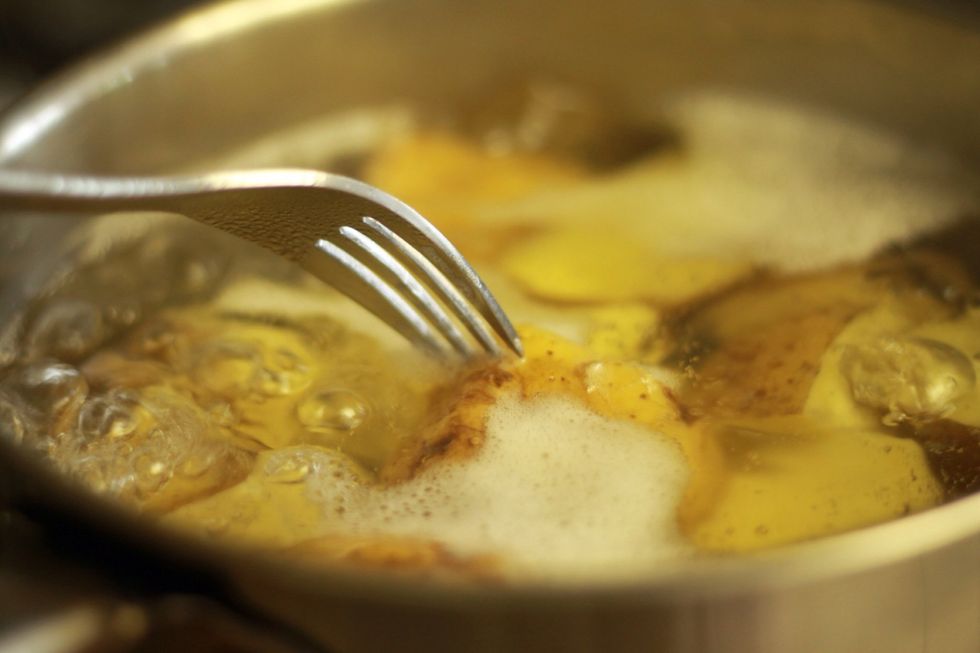 Test to see if the potatoes are par-boiled by piercing with a fork. They will give a little, but won't be super soft yet. This is what you want.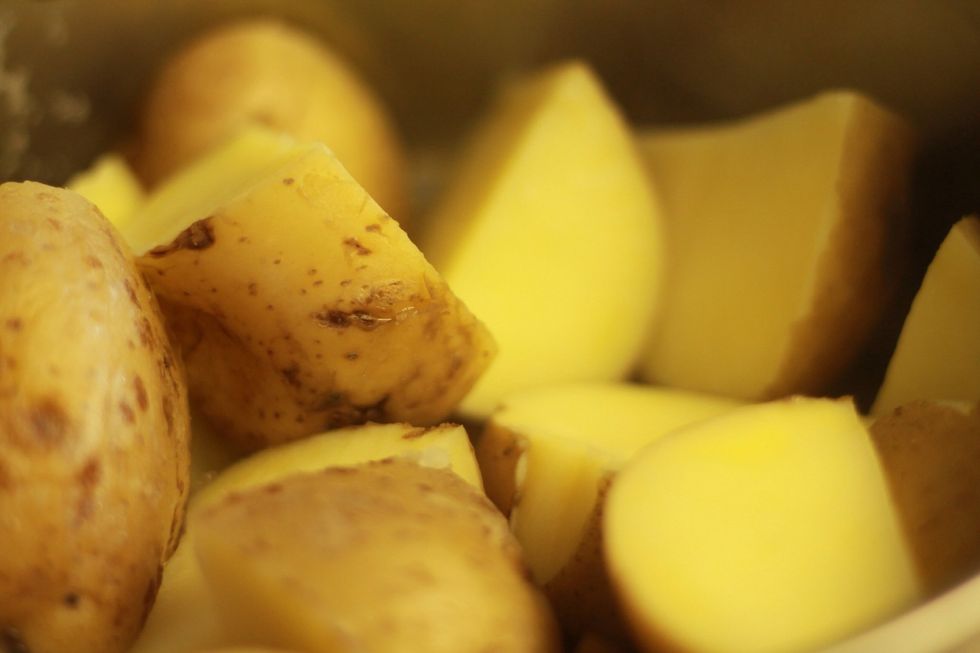 Drain the potatoes and place back in the pot.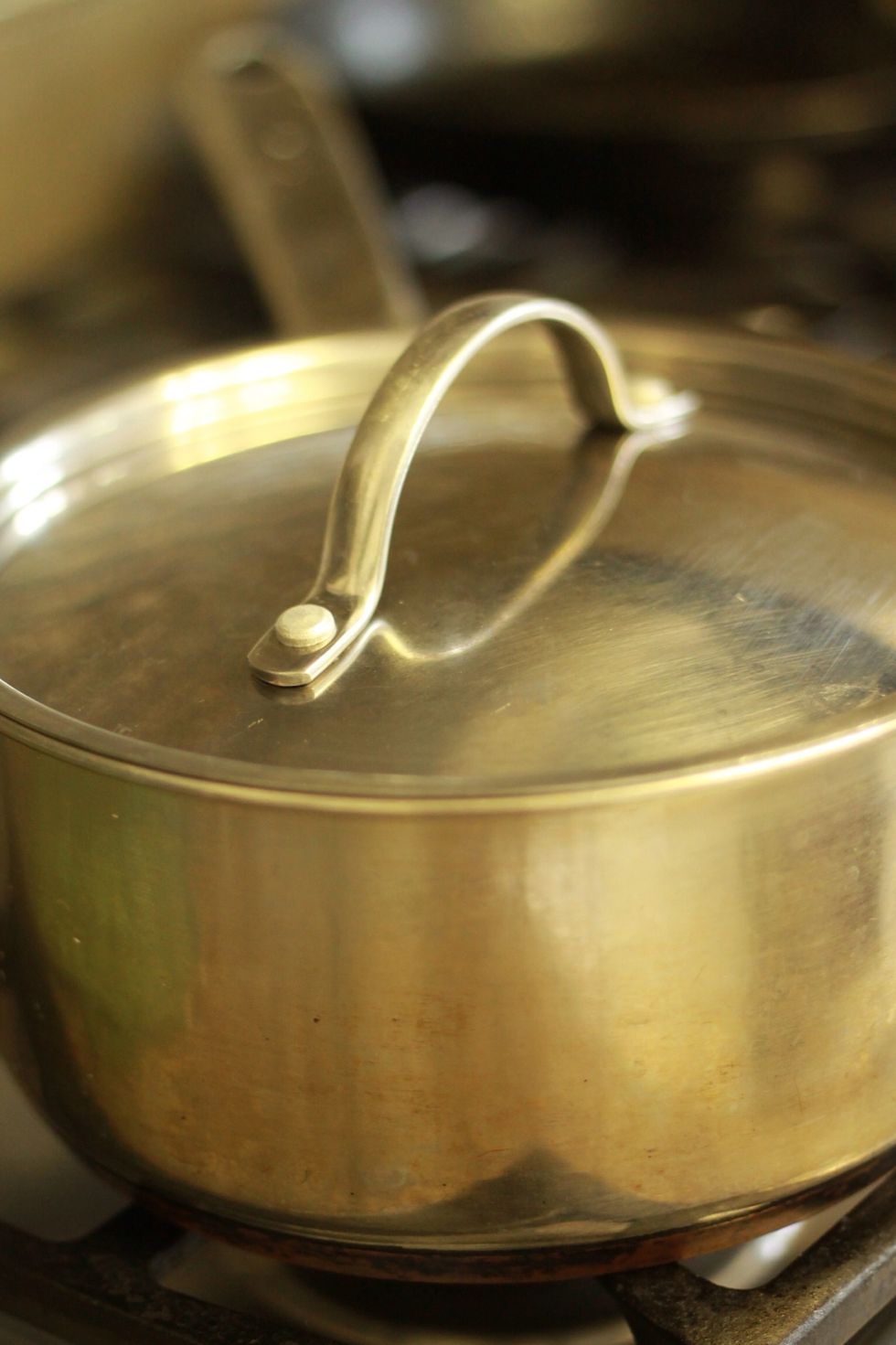 Place a lid on the pot and shake well so that the potatoes get banged up (this is what will make them crispy, trust me!)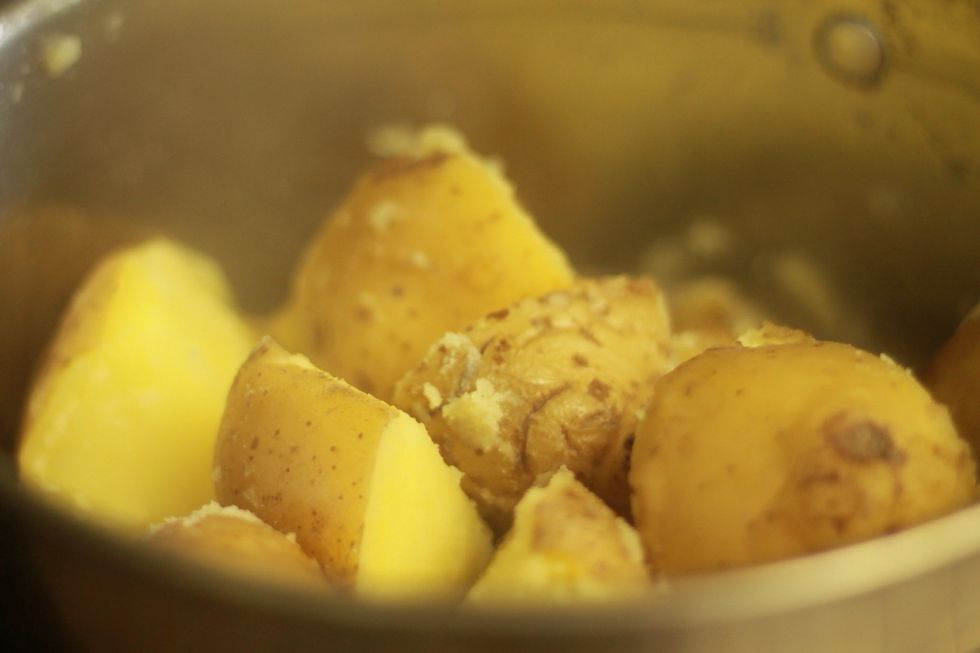 This is what they look like after a good shake.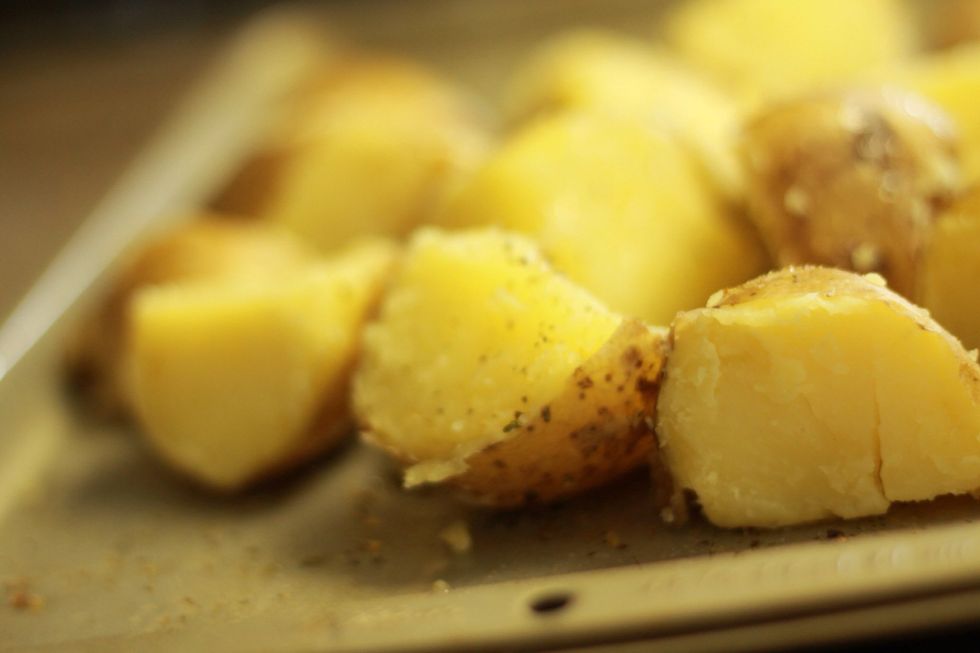 Place on a greased baking sheet and drizzle with olive oil and salt. You can add any other seasoning you wish ( I used italian seasoning here). Toss the potatoes around till they are well coated.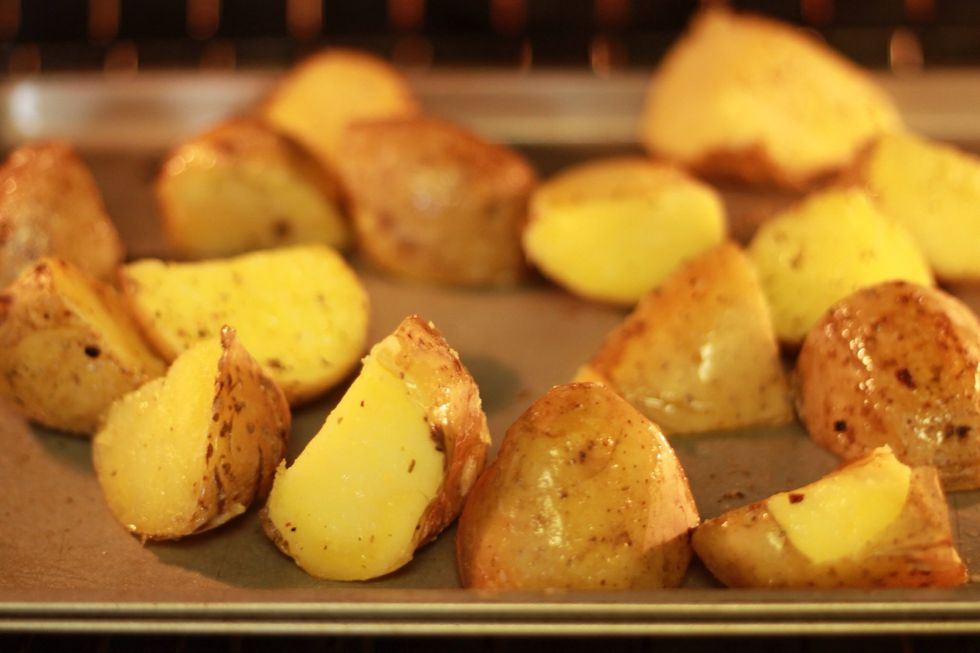 Bake in the oven for 25 mins, turning the potatoes over halfway through to make sure they brown all over.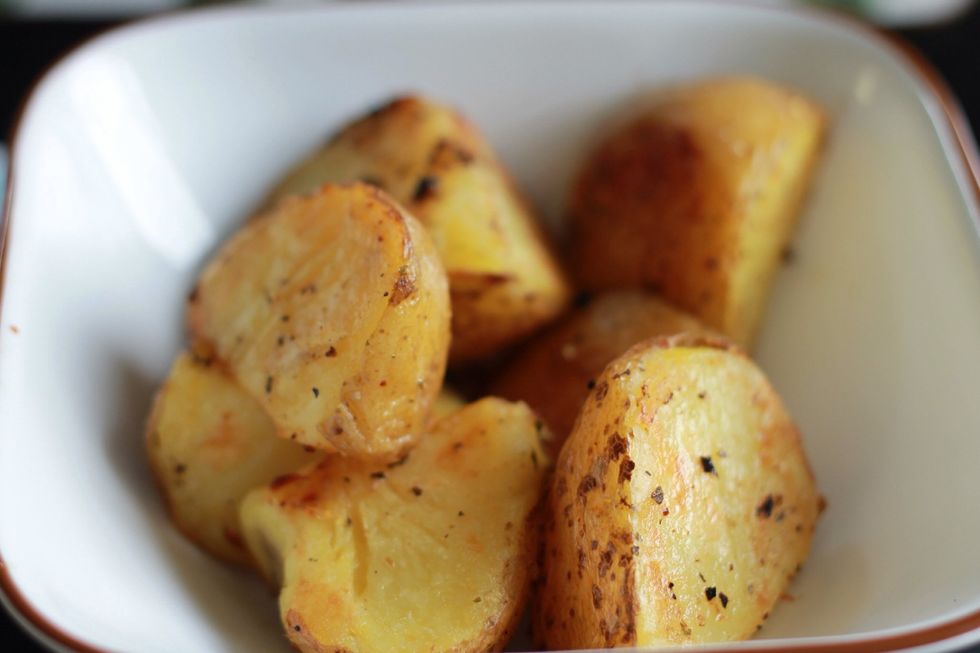 Enjoy!
With some killer garlic sauce perhaps?
4.0 Yukon gold potatoes (or 1 per person)
2.0Tbsp Olive oil
Salt to taste