Don't you ever just get tired of boring ole mashed potatoes? Well with these potatoes they contain a subtle lemony flavour that will make everyone love them!
76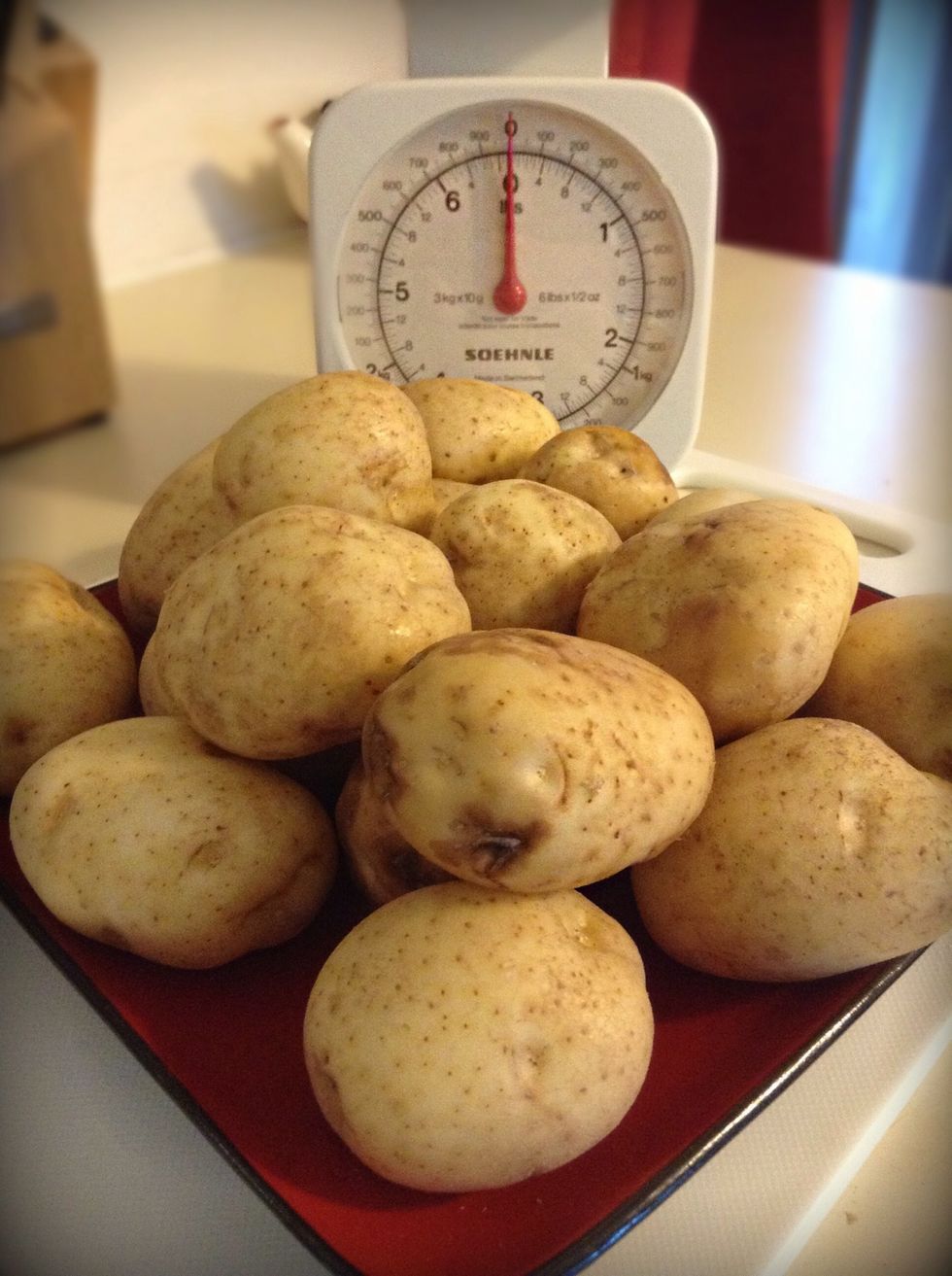 Hey everyone lets get started! Clean your potatoes, I personally weighed my potatoes to have exactly 3 pounds but that's not necessary.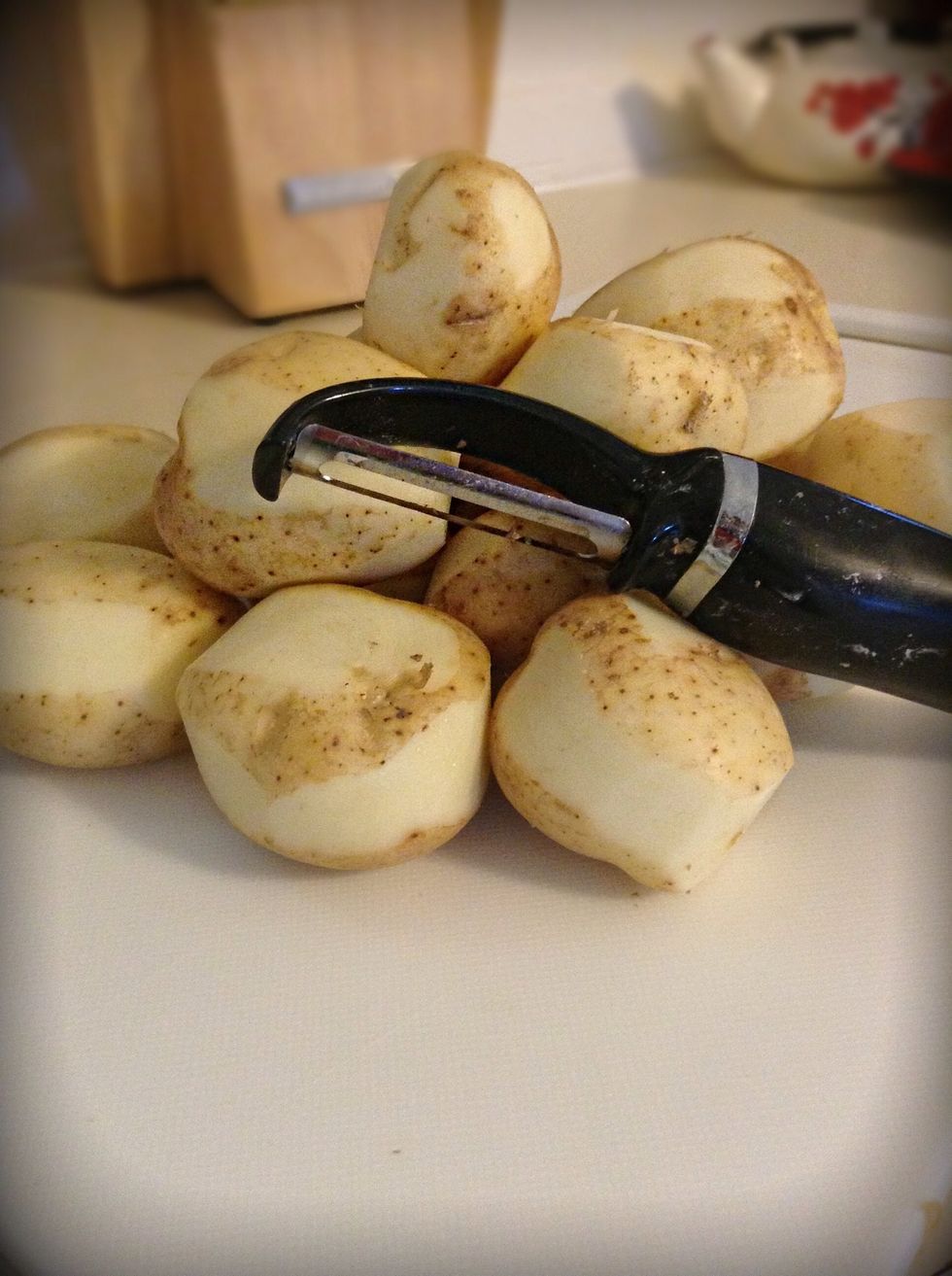 Peel a bit of your potatoes. I do stripes this is where it will crisp up once placed in your pan. Without peeling them just a little you won't get much of the crispy part when cooking them.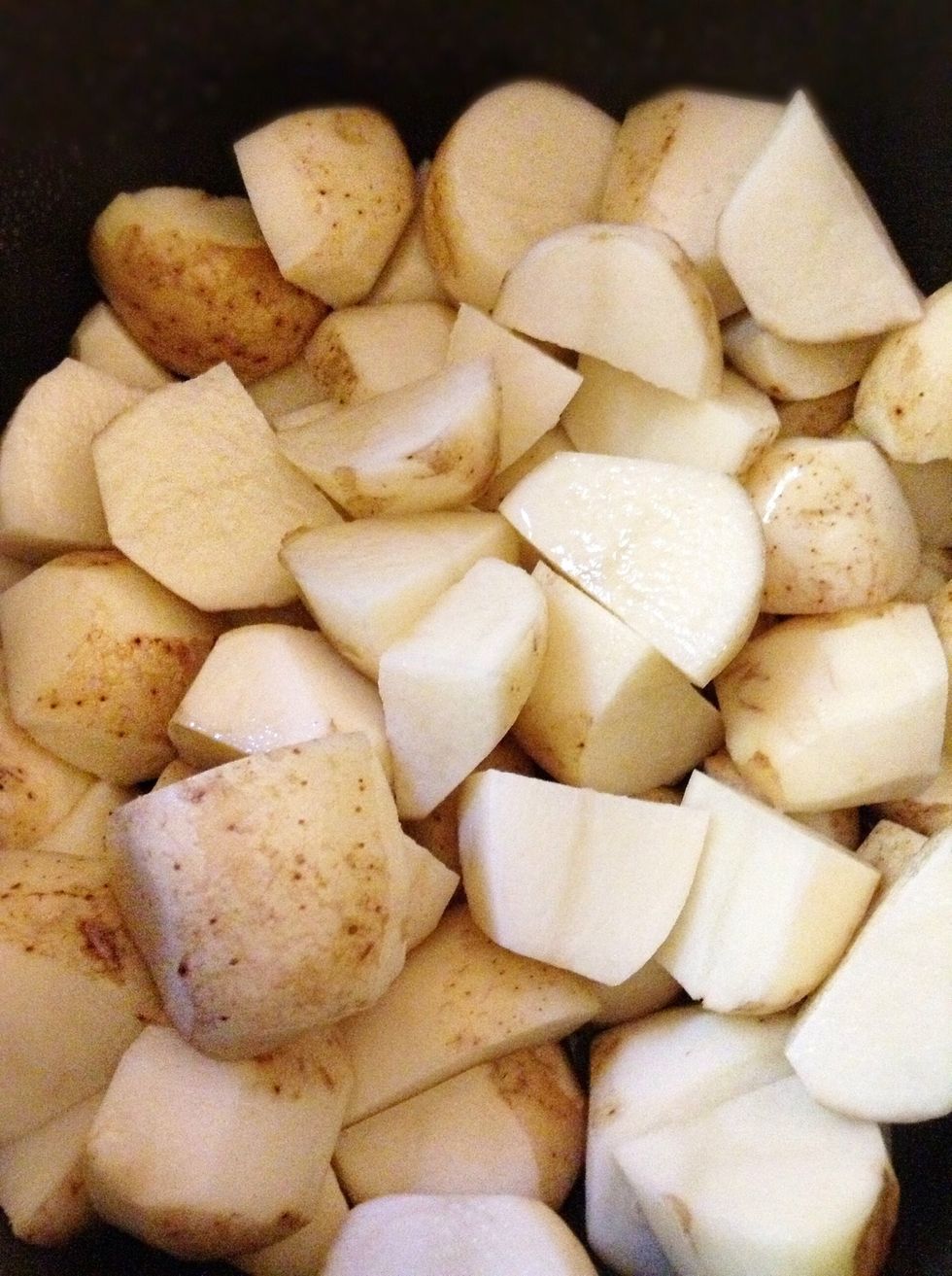 Now cut your potatoes in half. Sometimes if they are too big you might have to cut them more. Just try your best to make them about the same size as the rest of the potatoes.
Cook potatoes in large pot of boiling salted water until tender, about 20 minutes.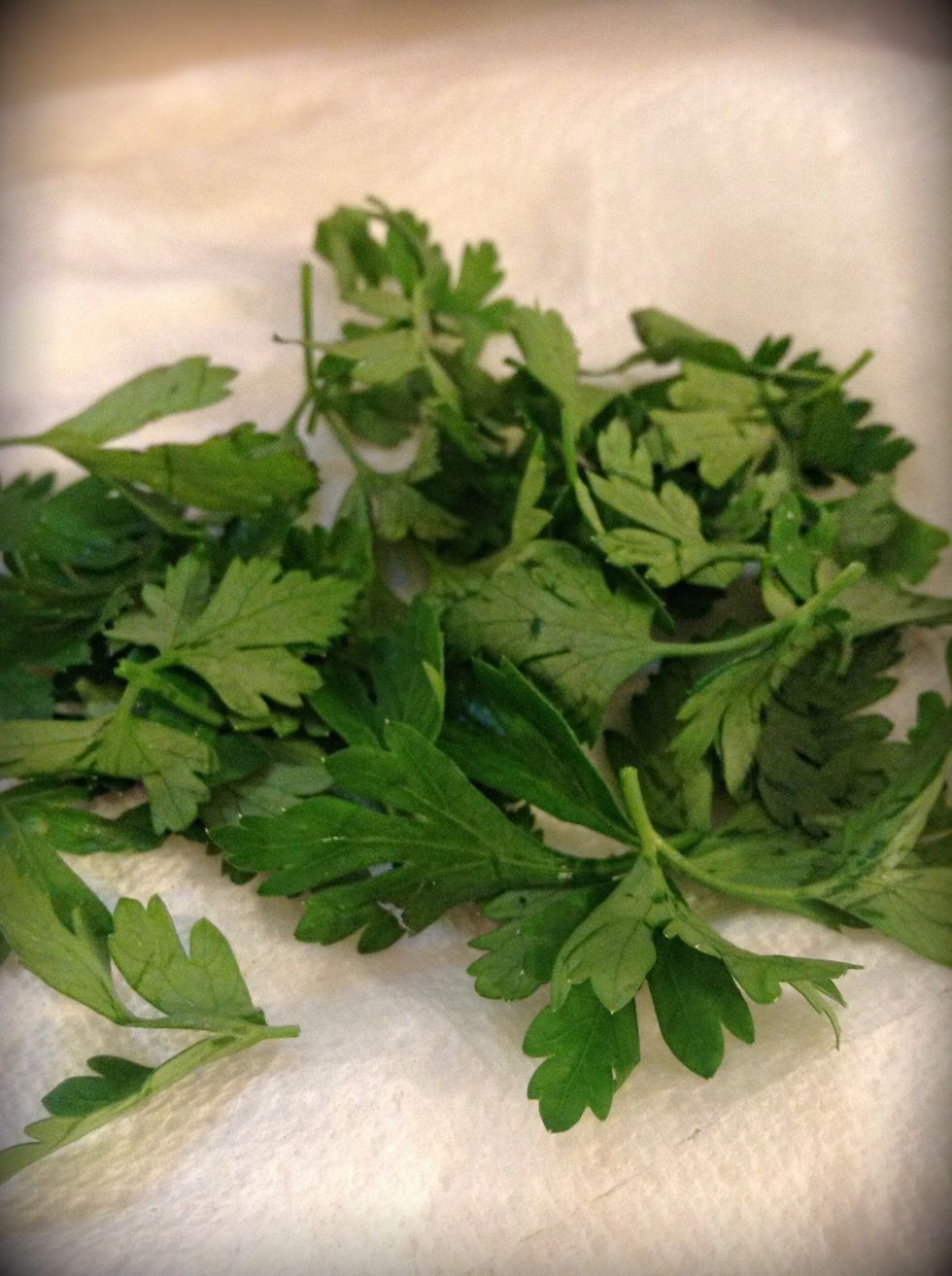 While the potatoes are boiling get your spices ready. Wash your parsley and pat dry.
Cut the parsley as fine as you can get it. Place 3 tablespoons of the parsley in a small bowl and place one tablespoon of parsley in another bowl and set aside for later.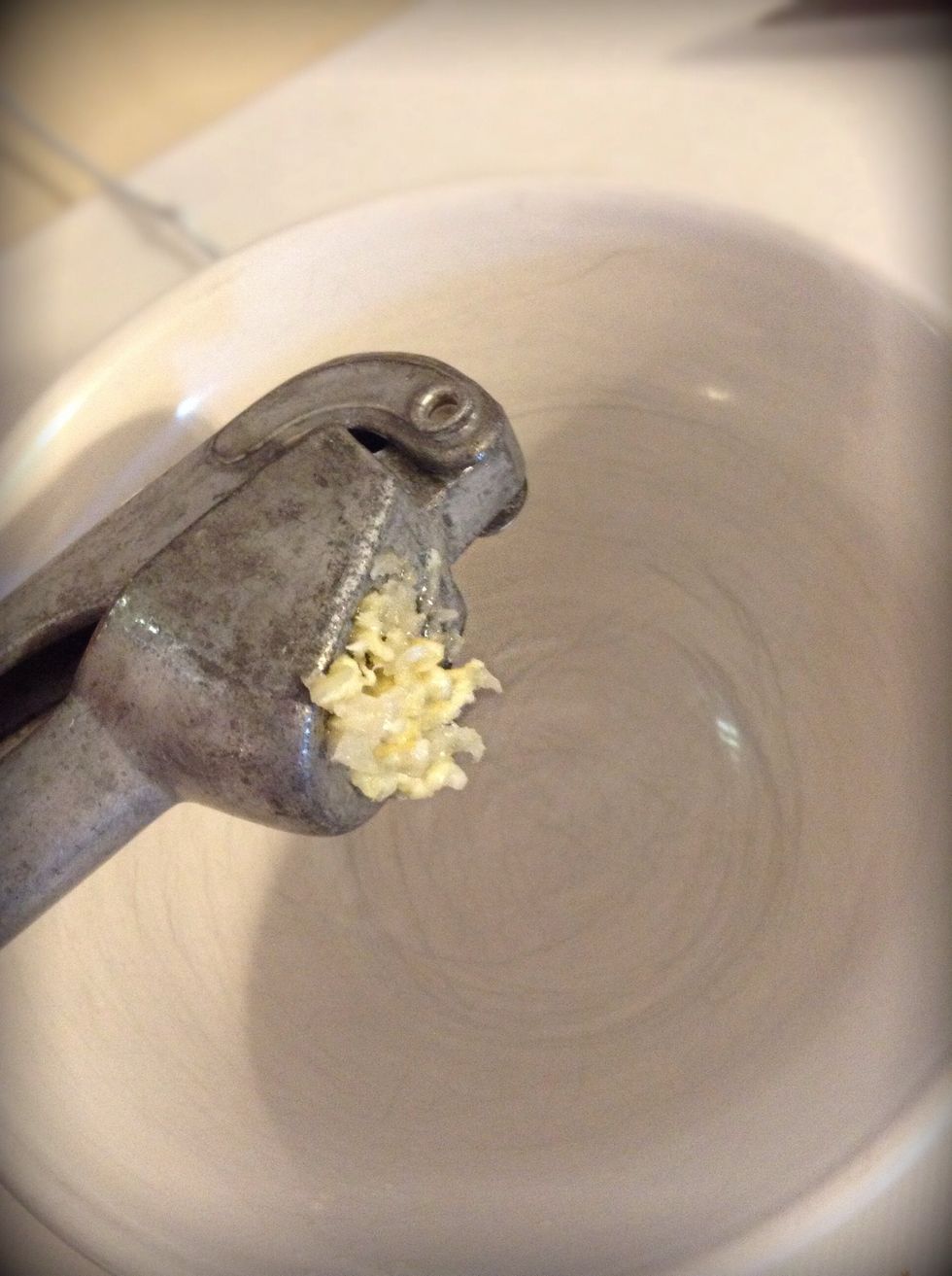 Begin to crush your garlic cloves. I use a garlic press which works great. Place both cloves of garlic in with the 3 tablespoons of fresh parsley.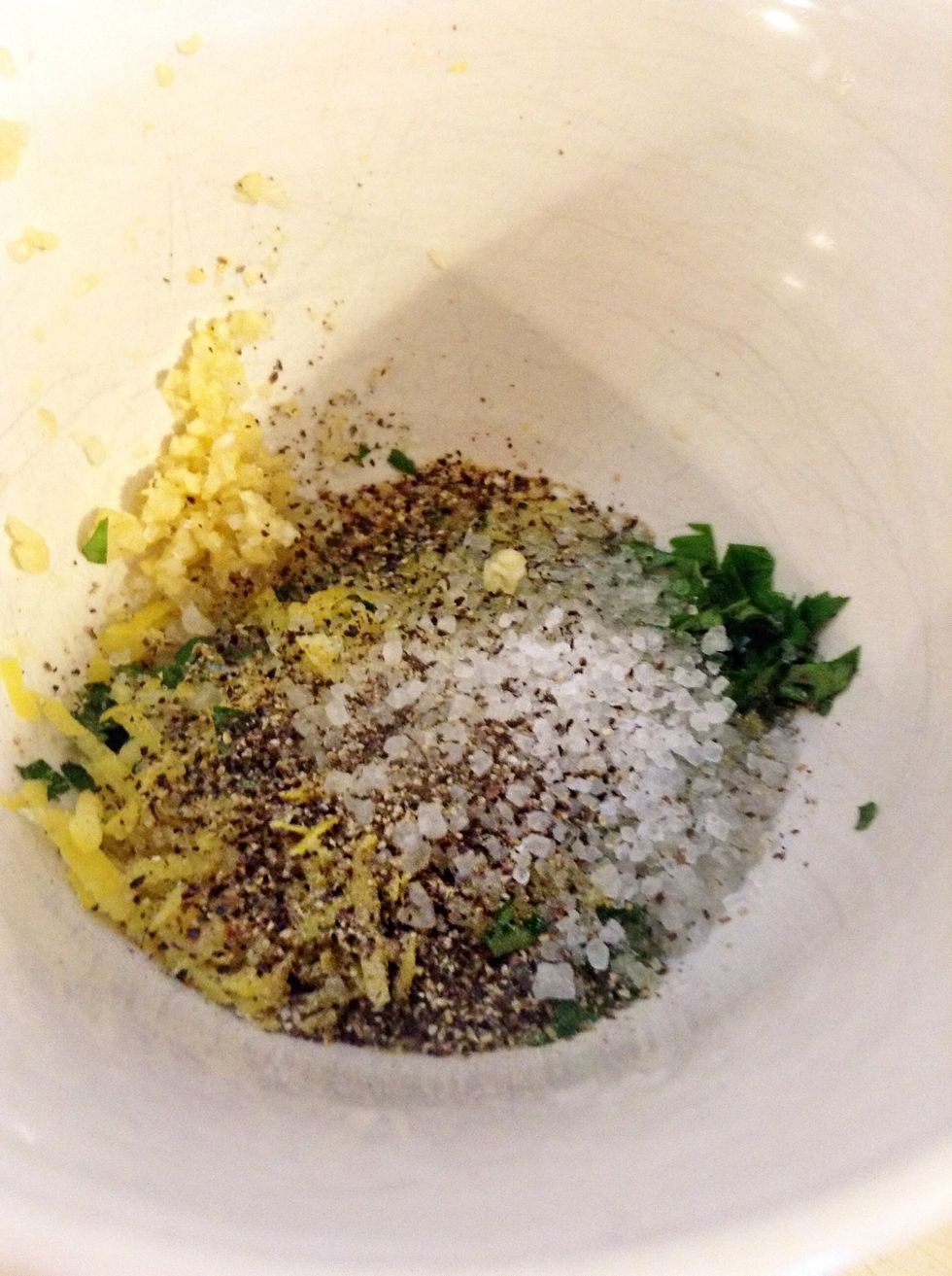 Add the lemon juice, finely cut lemon peel, salt and pepper to the garlic and parsley bowl.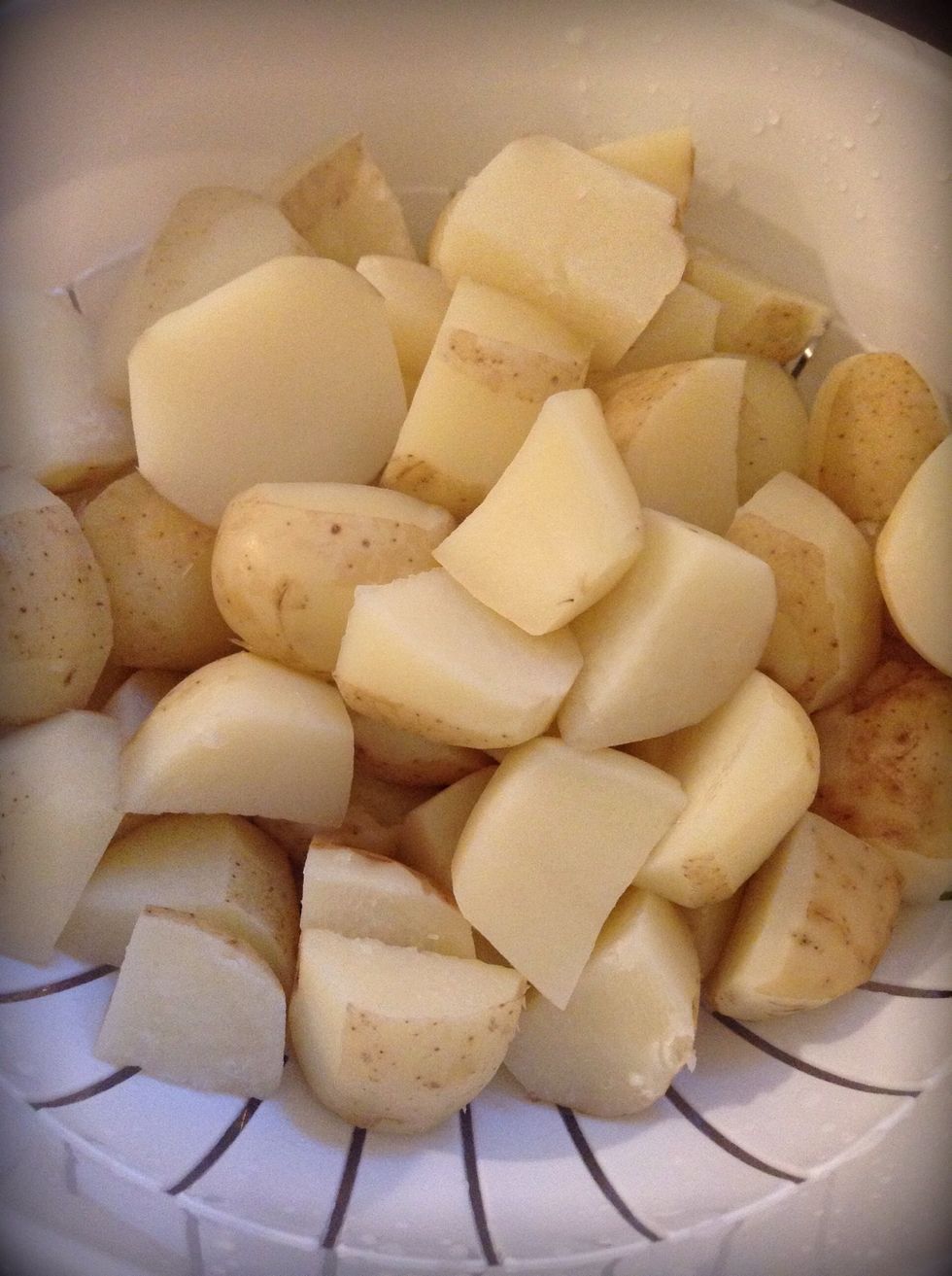 Now by this time the potatoes should be done. Simply drain them and get out a big frying pan.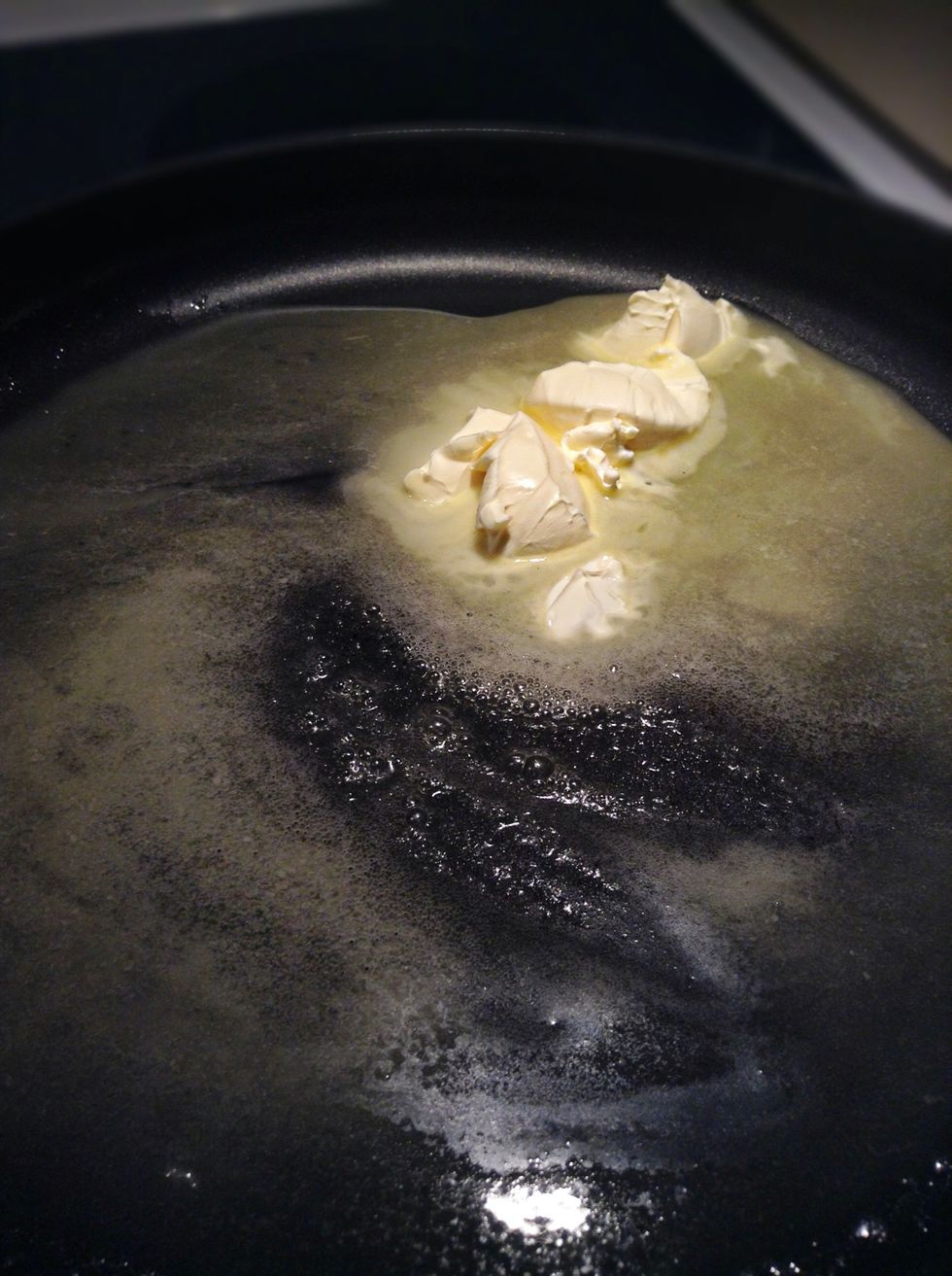 Place the heat on medium to high and get your butter melted.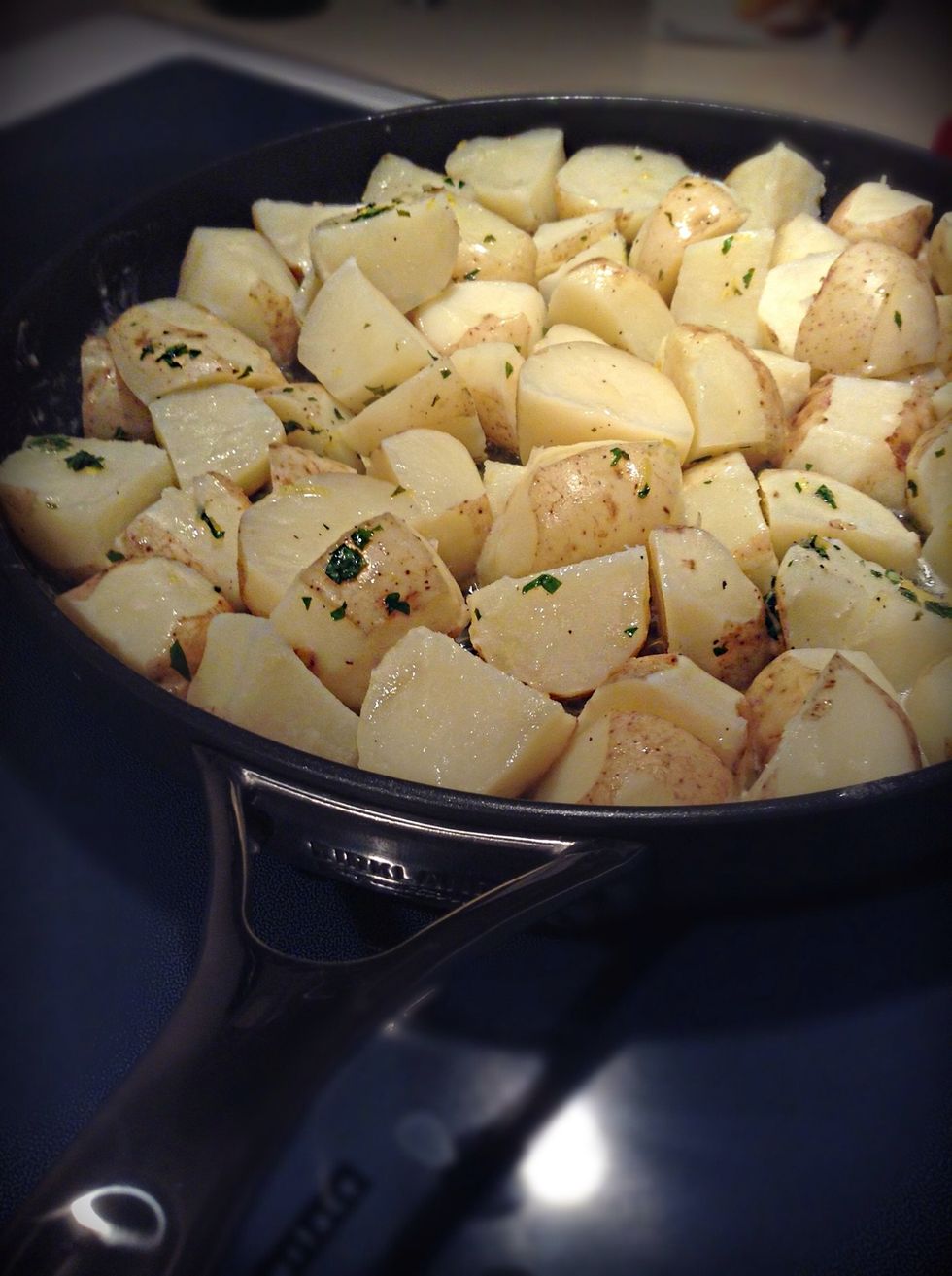 Place the potatoes down onto whatever side is more exposed to the actual potato and not the skin Once you notice the potatoes are getting slightly brown on that side turn them to another exposed side
After about a ten minutes of lightly frying the potatoes pour on the parsley lemon mixture. Try to evenly coat the potatoes :D
Once all sides are a light golden brown place on a plate covered in a few paper towels and sprinkle on the remaining one tablespoon of fresh parsley.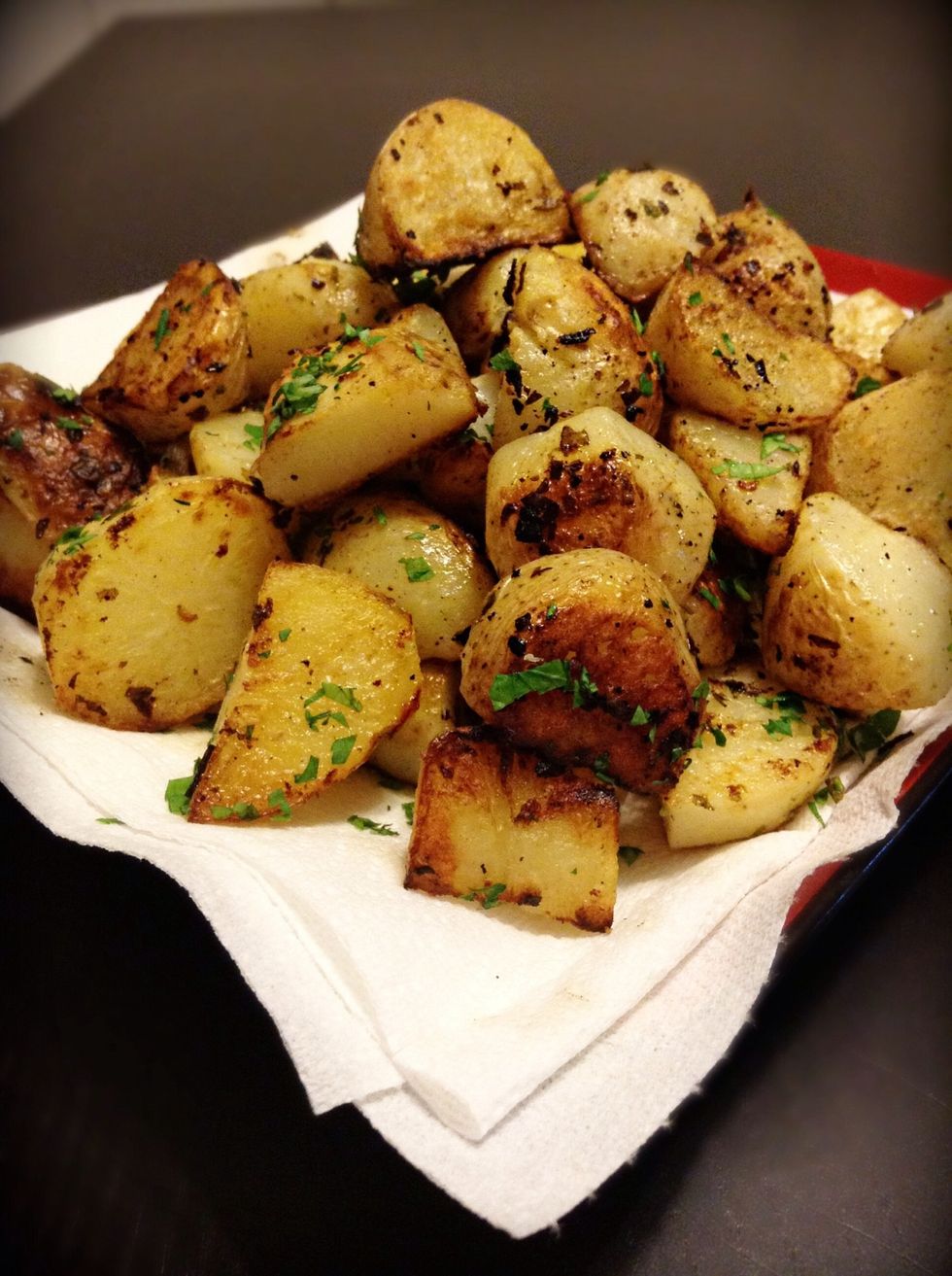 AND YOURE DONE :D!! Pretty easy right? And the potatoes come out so crispy on the outside and soft on the inside. This is such a nice twist to boring ole potatoes! My family LOVES THEM!!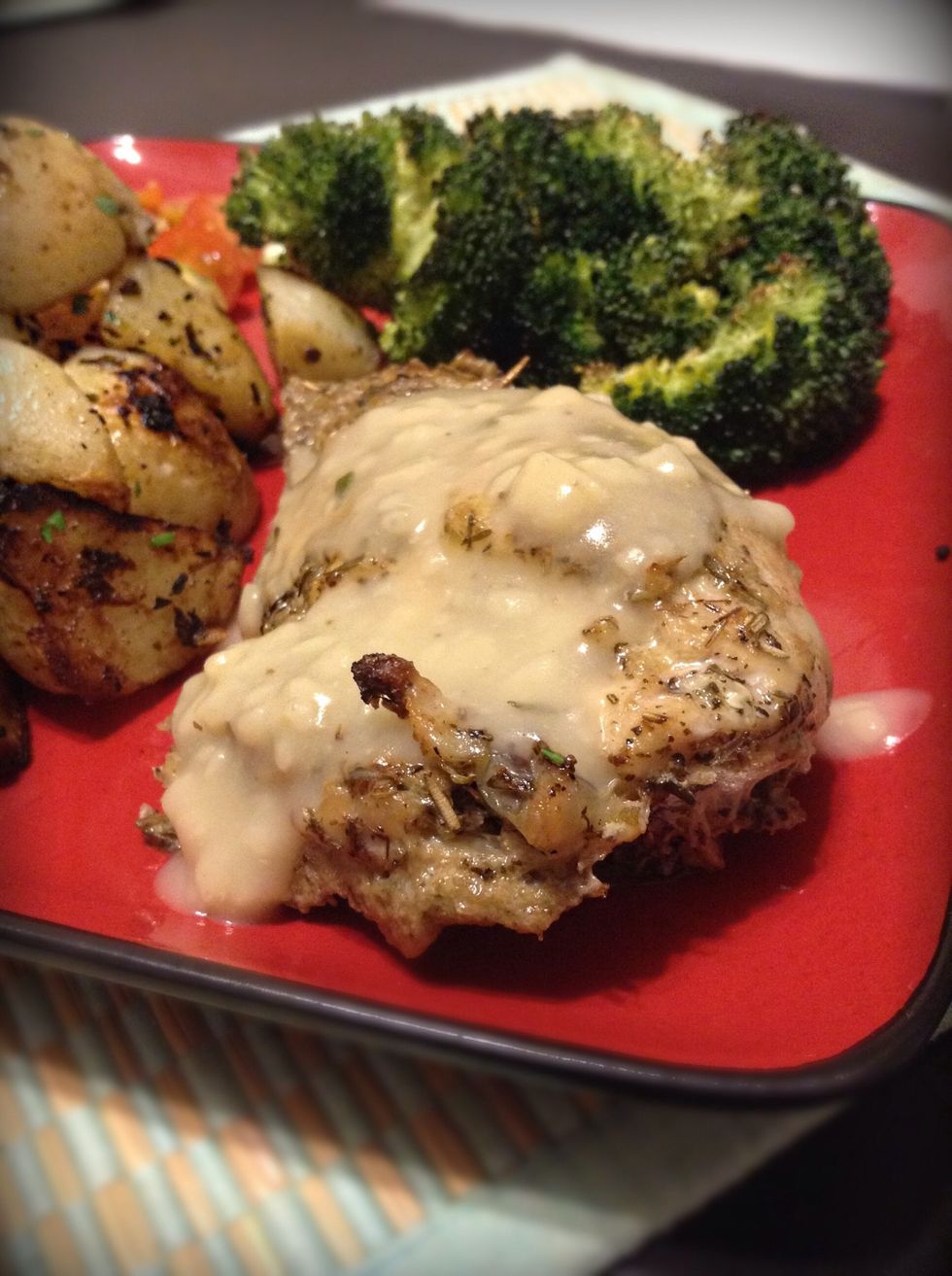 If you enjoyed this guide check out the whole meal! Roasted chicken with basting sauce and lemon parmesan broccoli :)!!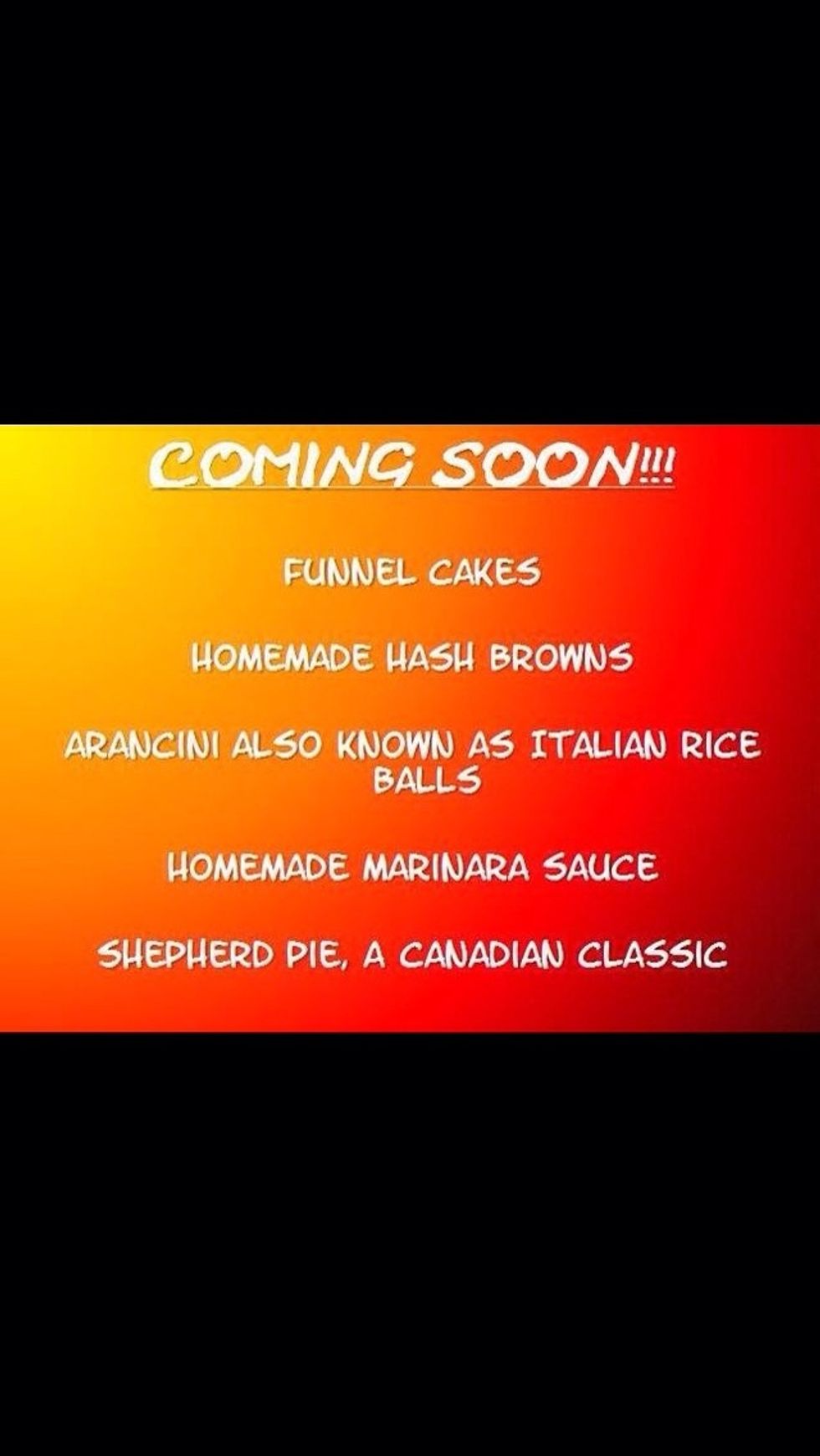 Coming soon!! :) be sure that you're following me so you won't miss out on these awesome guides!
PLEASE don't forget to click the little heart above <3 Thanks so much everyone!!! You're love and support fuels my dedication to make more guides <3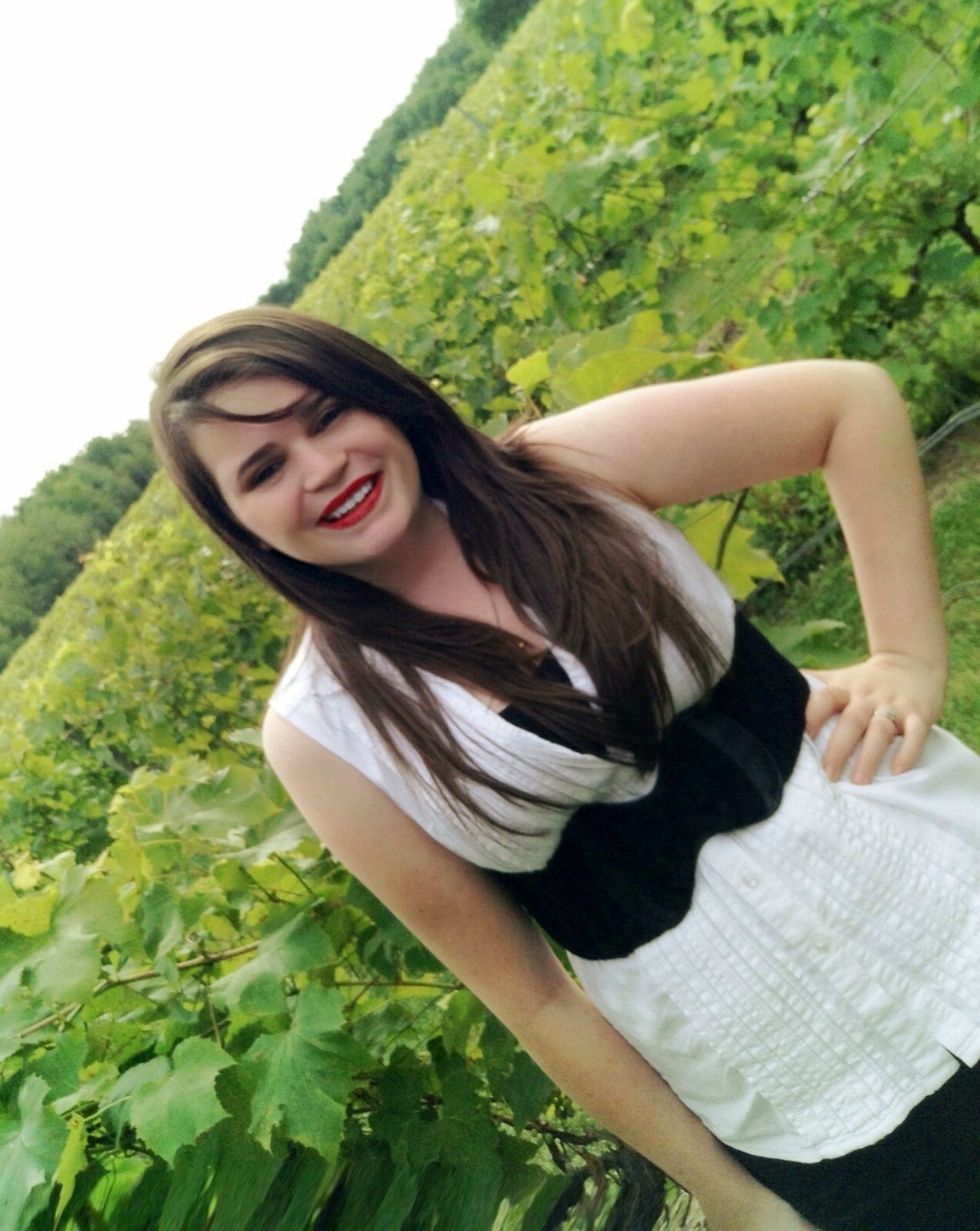 Also feel free to comment or ask questions! Thanks so much everyone :)
3.0lb White Potatoes
4.0Tbsp Fresh Parsley
2.0 Garlic Cloves Minced
2.0Tbsp Fresh Lemon Juice
1.0Tbsp Lemon Peel Minced
1.0tsp Course Salt
0.0tsp Black Pepper