How to cook crispy eggplant with goat cheese and marinara
Cook Crispy Eggplant With Goat Cheese and Marinara
146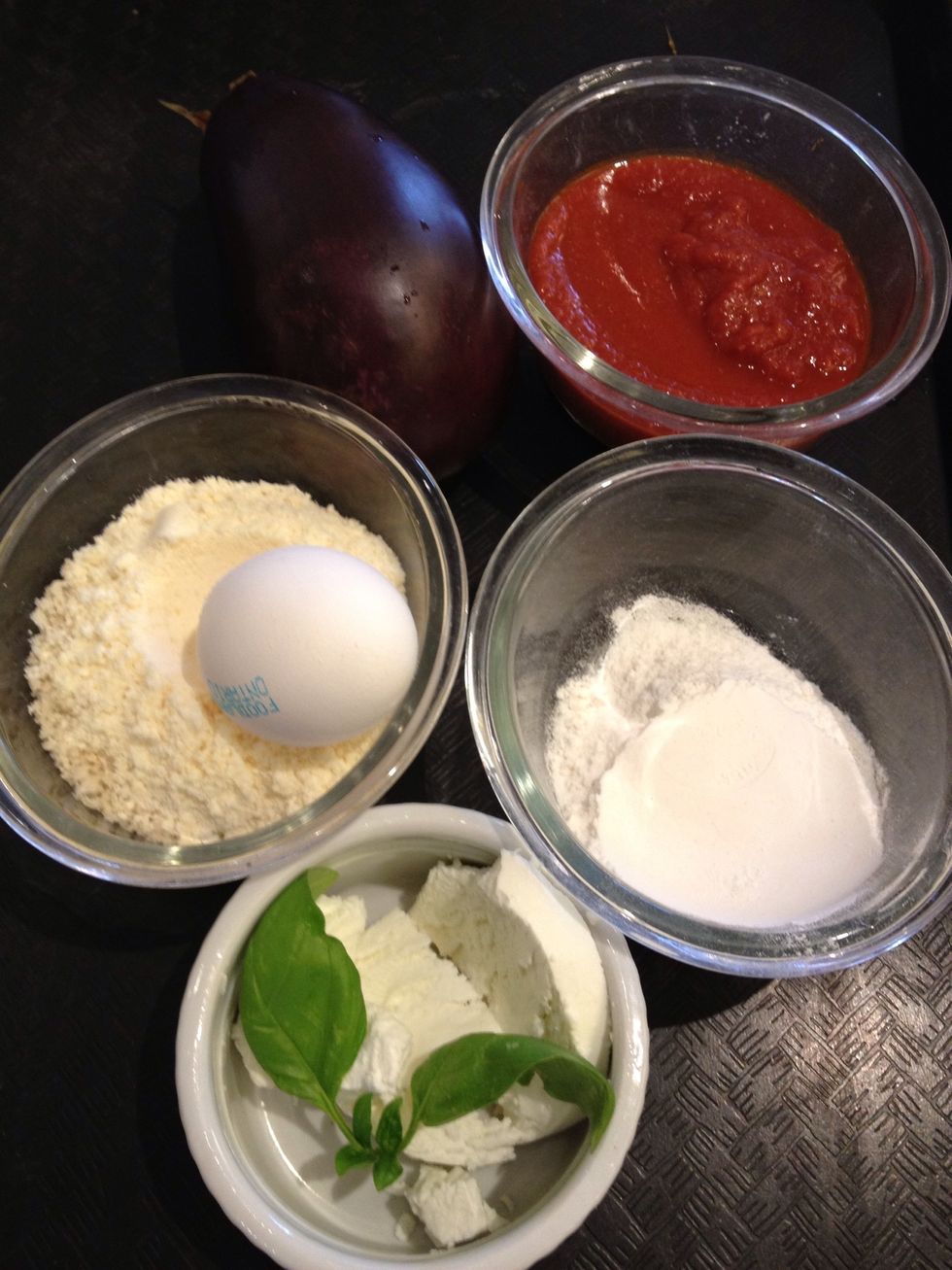 Get your ingredients ready.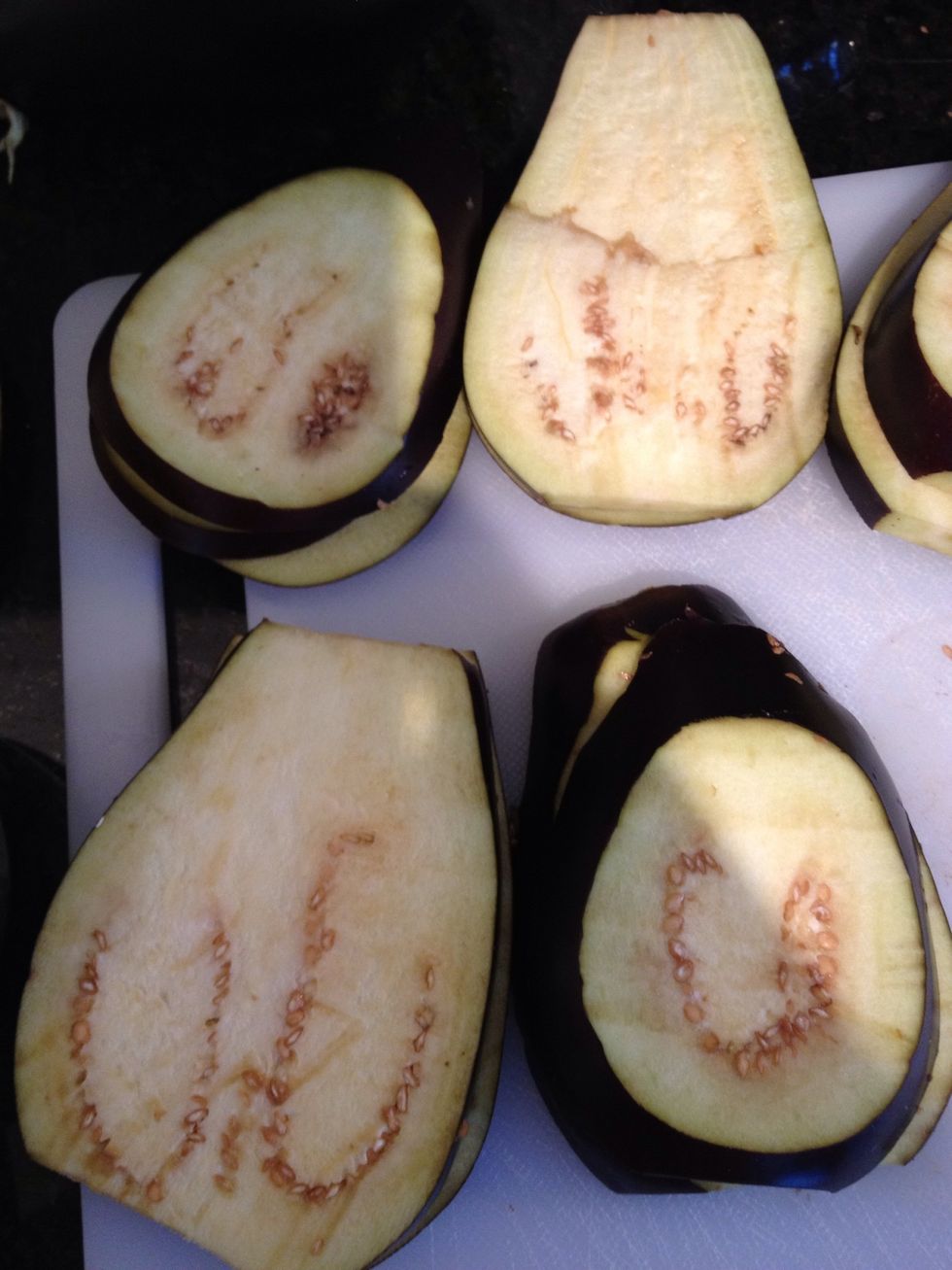 Slice top and bottom off of eggplants. Stand on end and slice into 1/2 inch slices from top to bottom. Ensure outside slices have enough skin removed that breadcrumbs will be able to stick.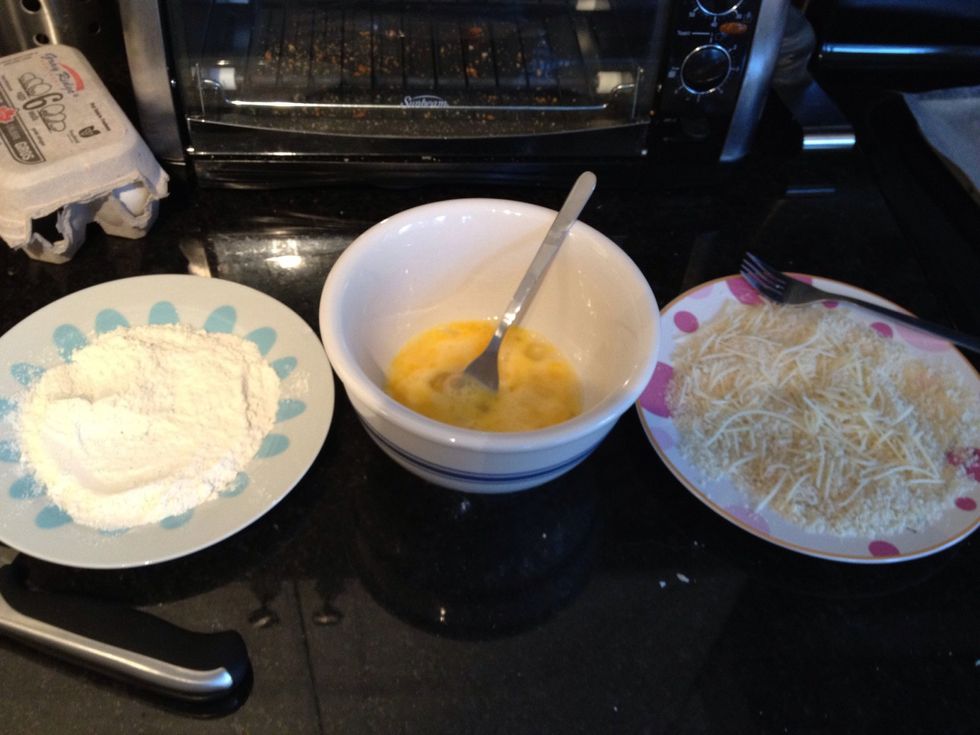 Mix flour on a plate with a pinch of salt and pepper; place on the left. Place beaten eggs in the middle. Mix panko and grated parmesan cheese in a plate; place on the right.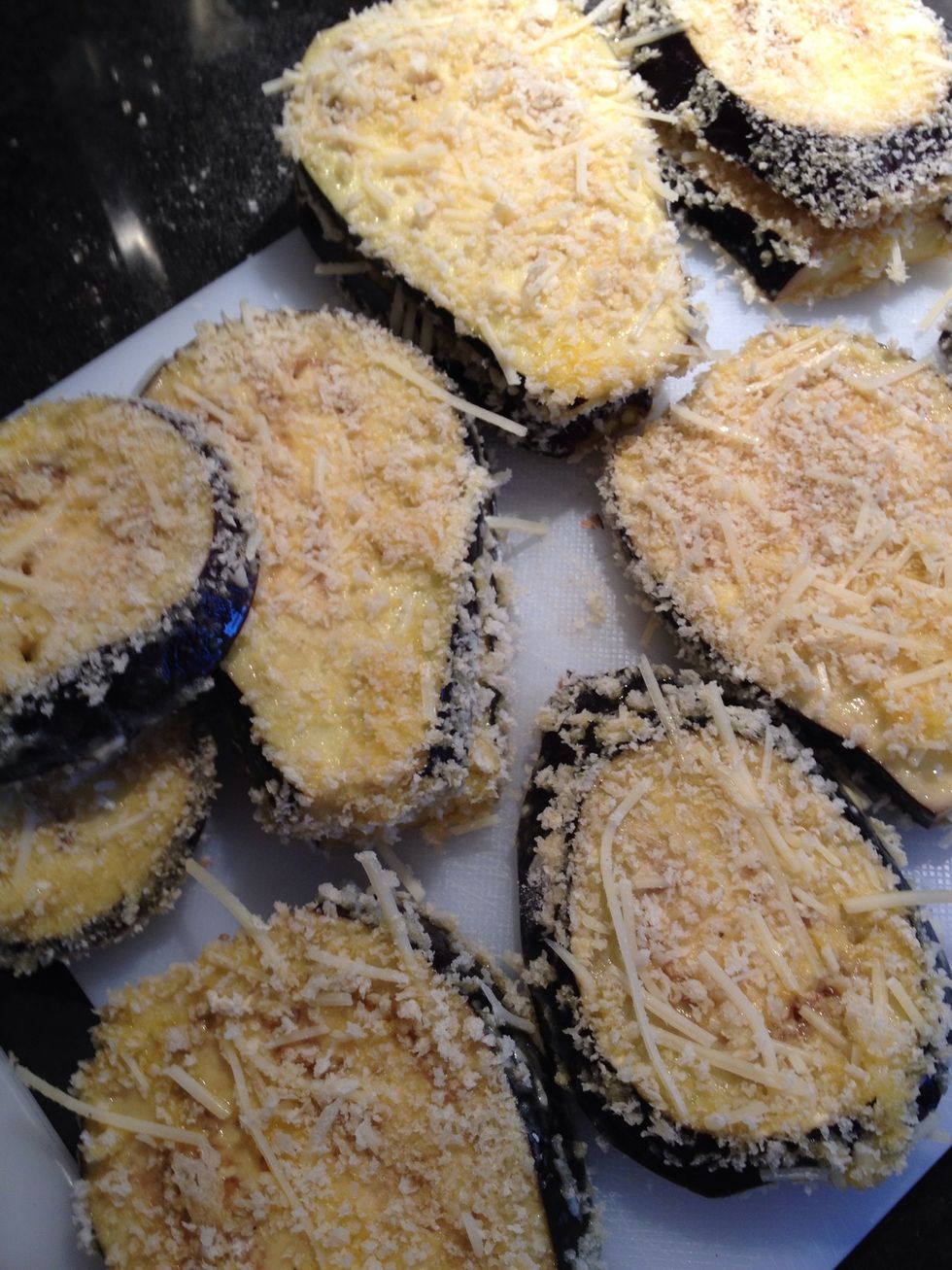 Coat each eggplant slice in the flour mixture, then dip in beaten egg and then coat both sides well with panko mixture. Set aside.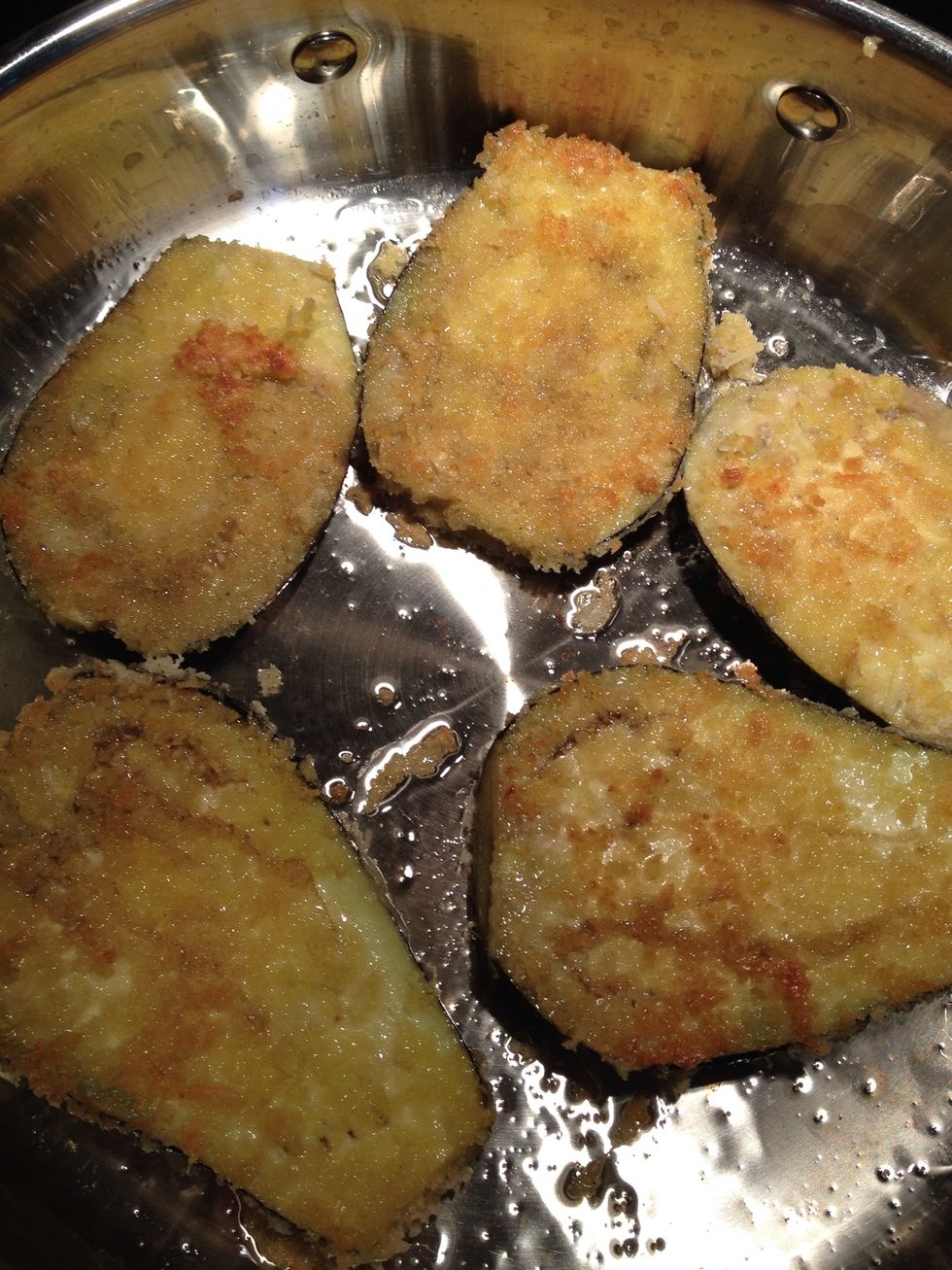 Heat olive oil in a pan on medium-high heat. Fry eggplant slices on both sides until golden brown and crispy. Does not need to cook through fully as it will be baked later.
After frying each eggplant slice place on paper towels to soak up excess oil.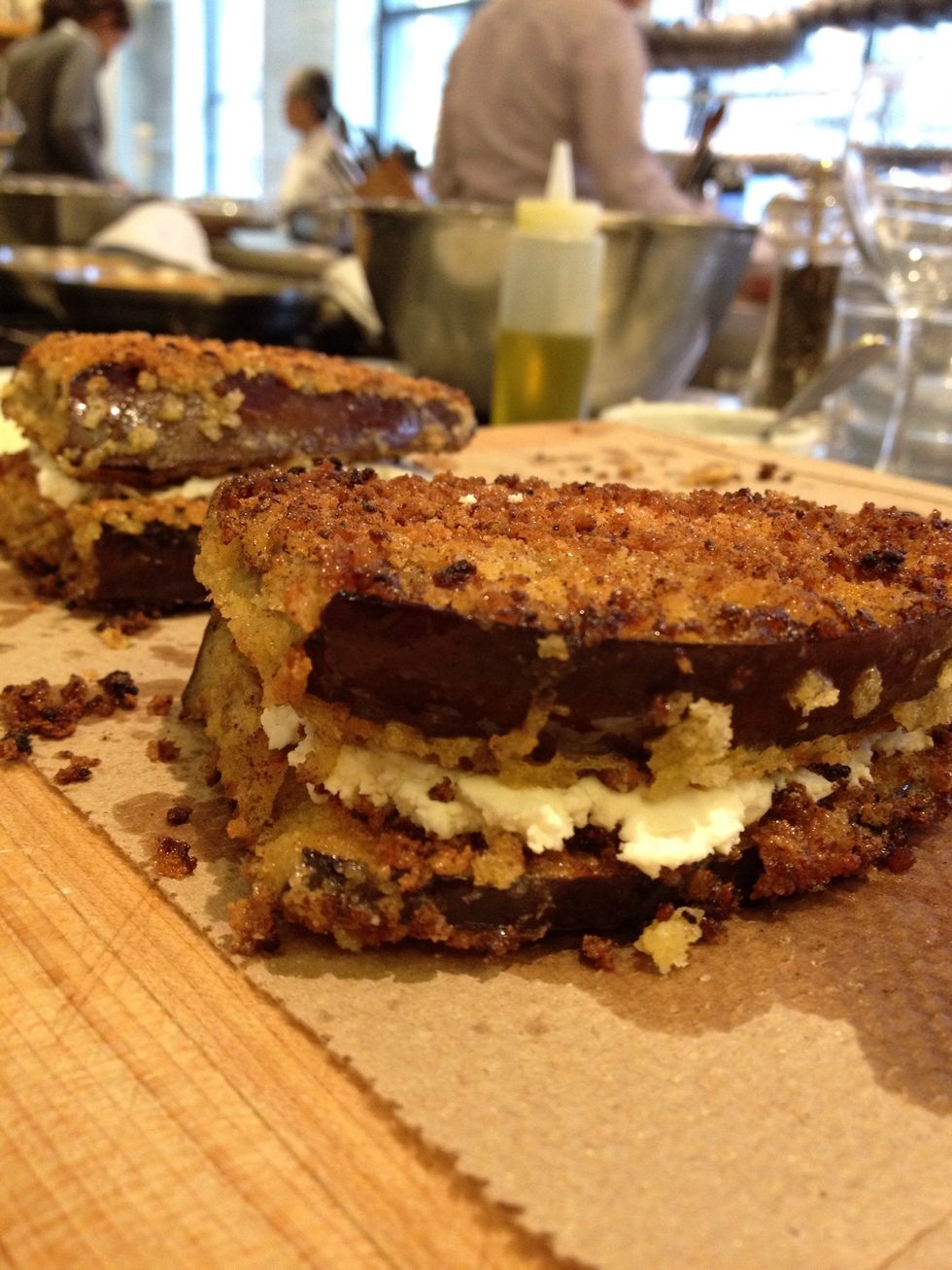 Take 2 slices of fried eggplant that are close in size and make a goat cheese sandwich out of them. Repeat for all slices of eggplant.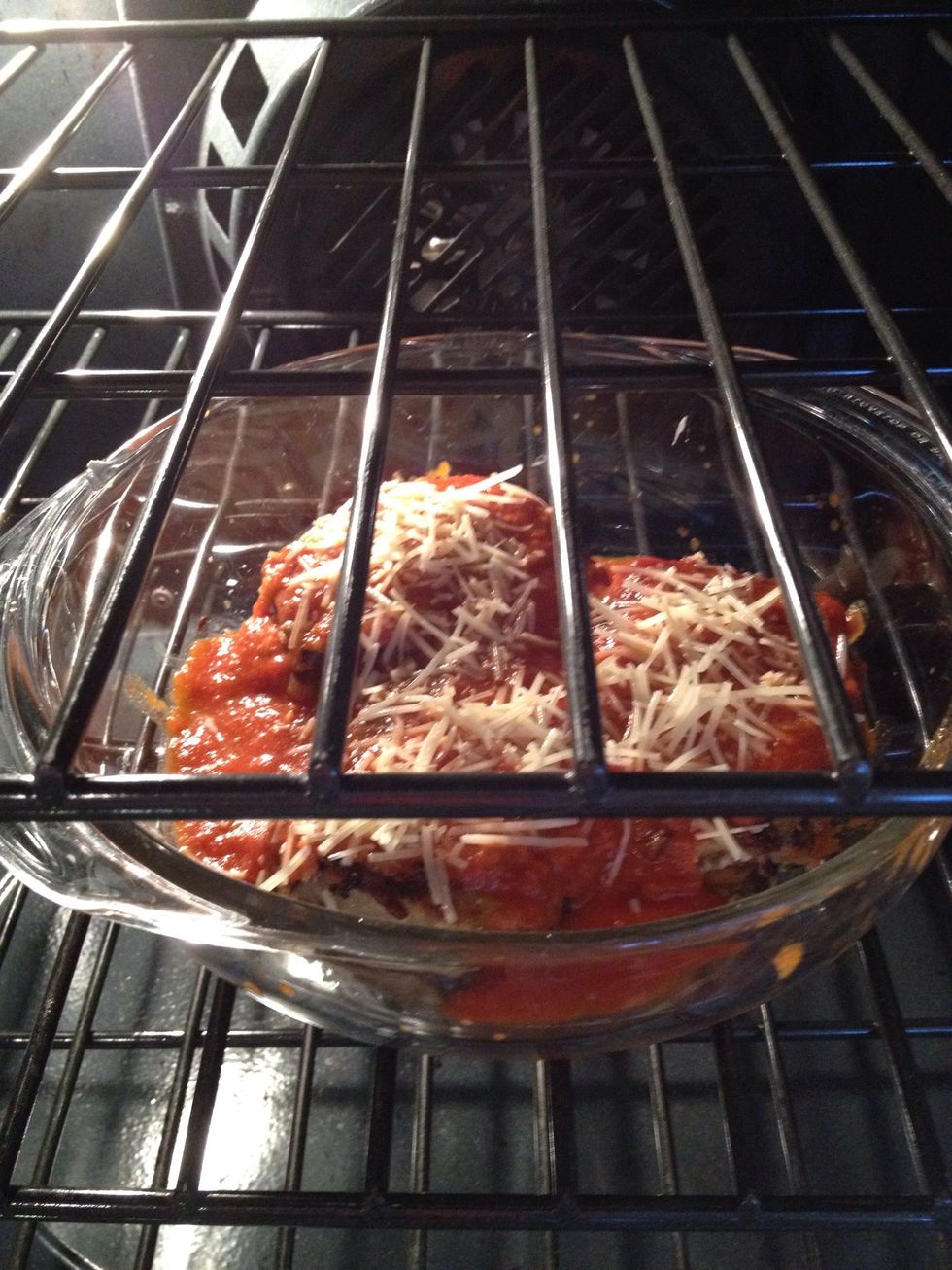 Place eggplant sandwiches in a baking dish and pour marinara sauce over. Sprinkle with leftover parmesan cheese. Bake for approx 30 mins.
If making in advance put dish in fridge at this point and then bake for approx 40 mins straight from the fridge.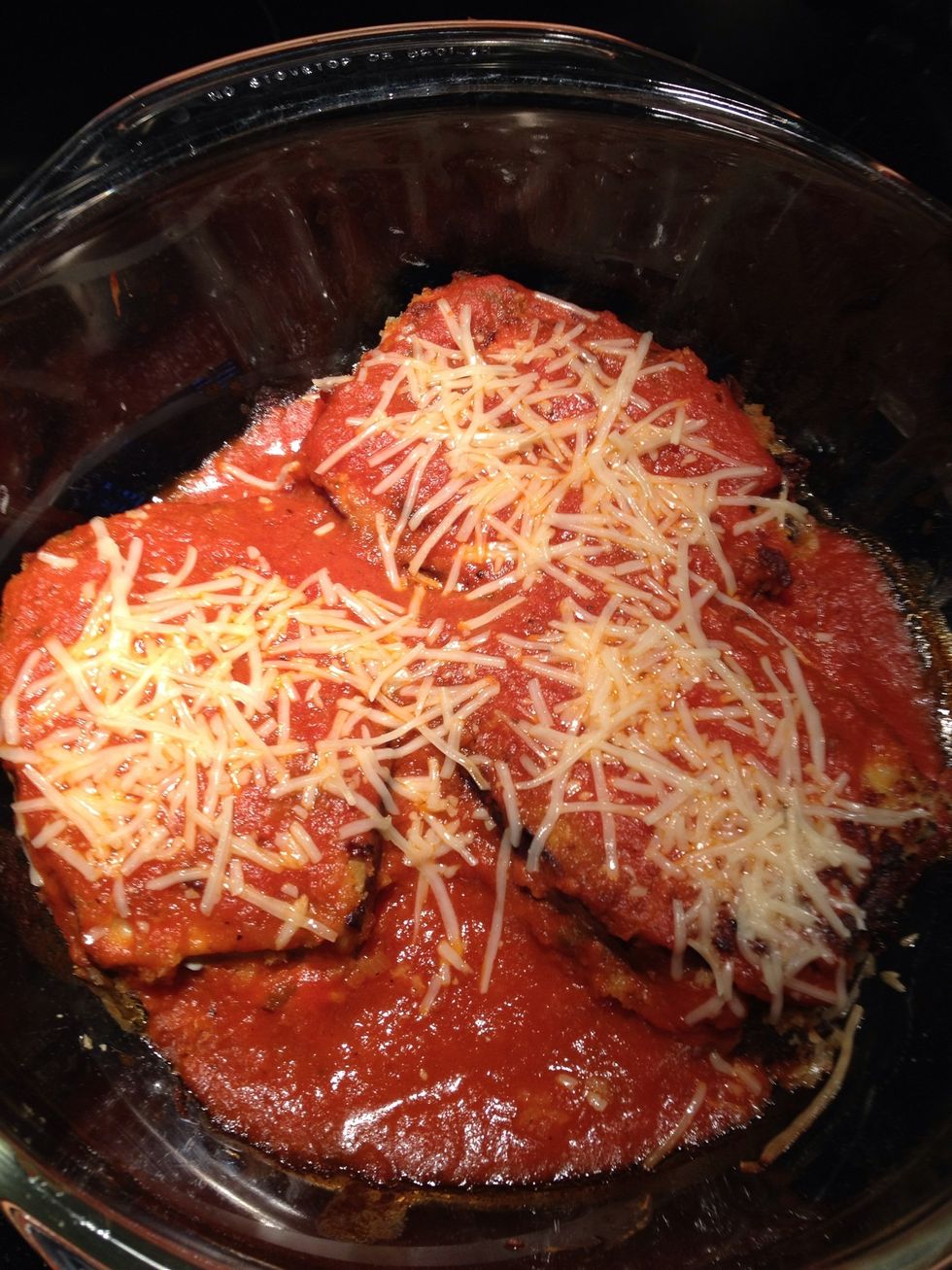 Cooked when parmesan cheese is melted and eggplant is slightly soft to the fork.
Sprinkle with sliced fresh basil and serve. Bon Apetit!
2.0 Baby Eggplants
1/4c flour
2.0 eggs, beaten
1/2c Panko breadcrumbs
1/4c Freshly grated Parmesan cheese
1/4c olive oil
1/2c goat cheese, softened
1.0c Marinara sauce (good quality store bought is fine)
2.0Tbsp Fresh Basil, sliced
Salt and pepper to taste