Mix brown sugar, chili pepper, garlic powder and salt and pepper.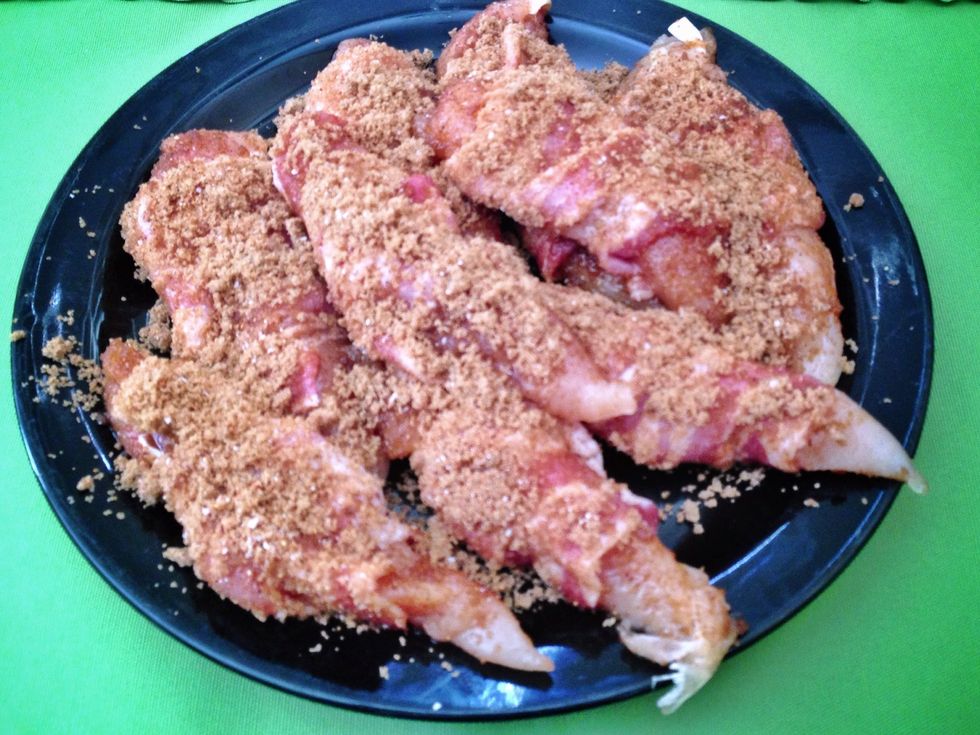 Wrap bacon around chicken tenders and roll them in the brown sugar mixture.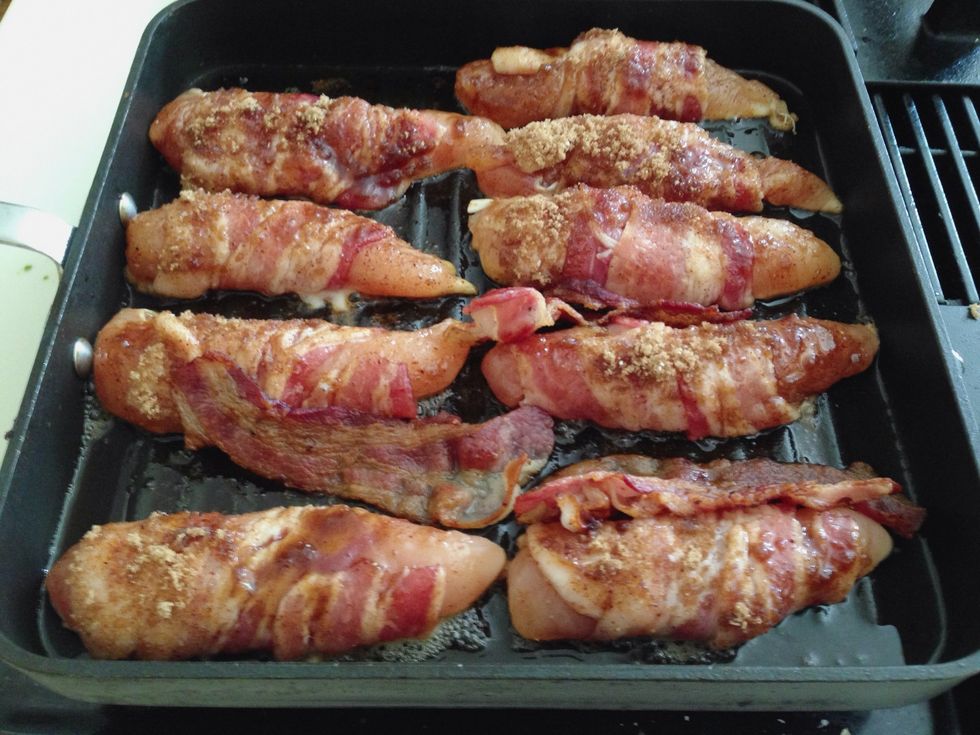 Cook in grill pan or bake in the oven...your choice.
Transfer to a baking dish, pour juices over the tenders and keep warm in the oven. Use the same grilling pan to grill fresh vegetables. Viola!
Chicken tenders
Bacon
Brown sugar...to coat
Garlic powder...to taste
Salt and pepper...to taste