Cook Creamy Swiss Chard With Breadcrumbs
6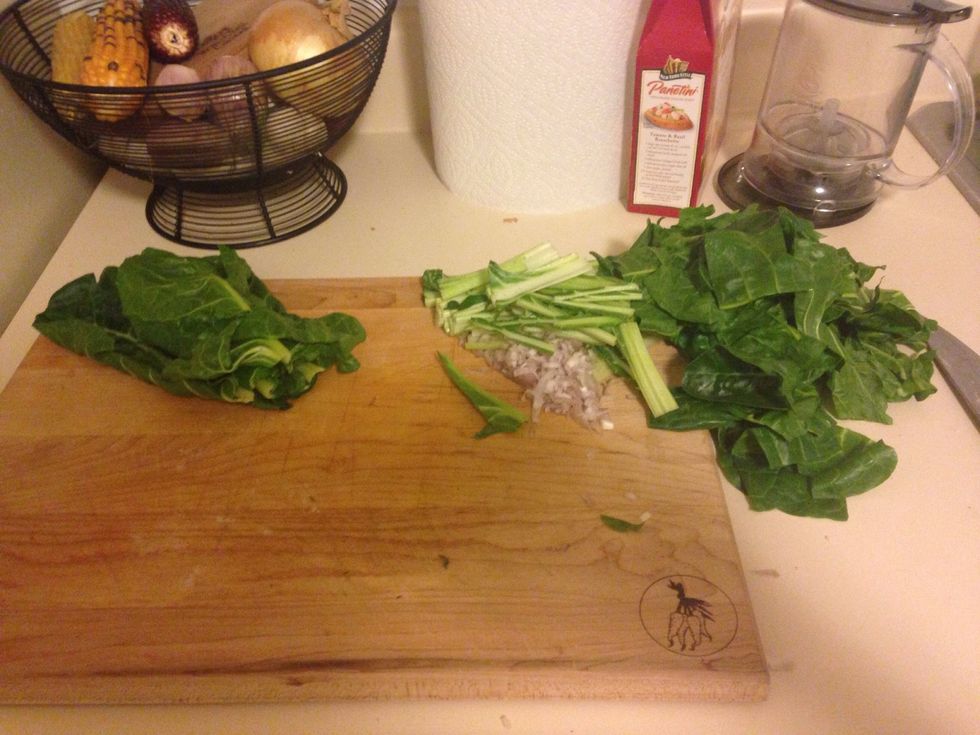 Chop scallions and derived Swiss chard. Cut all pieces of Swiss chard into 1 inch pieces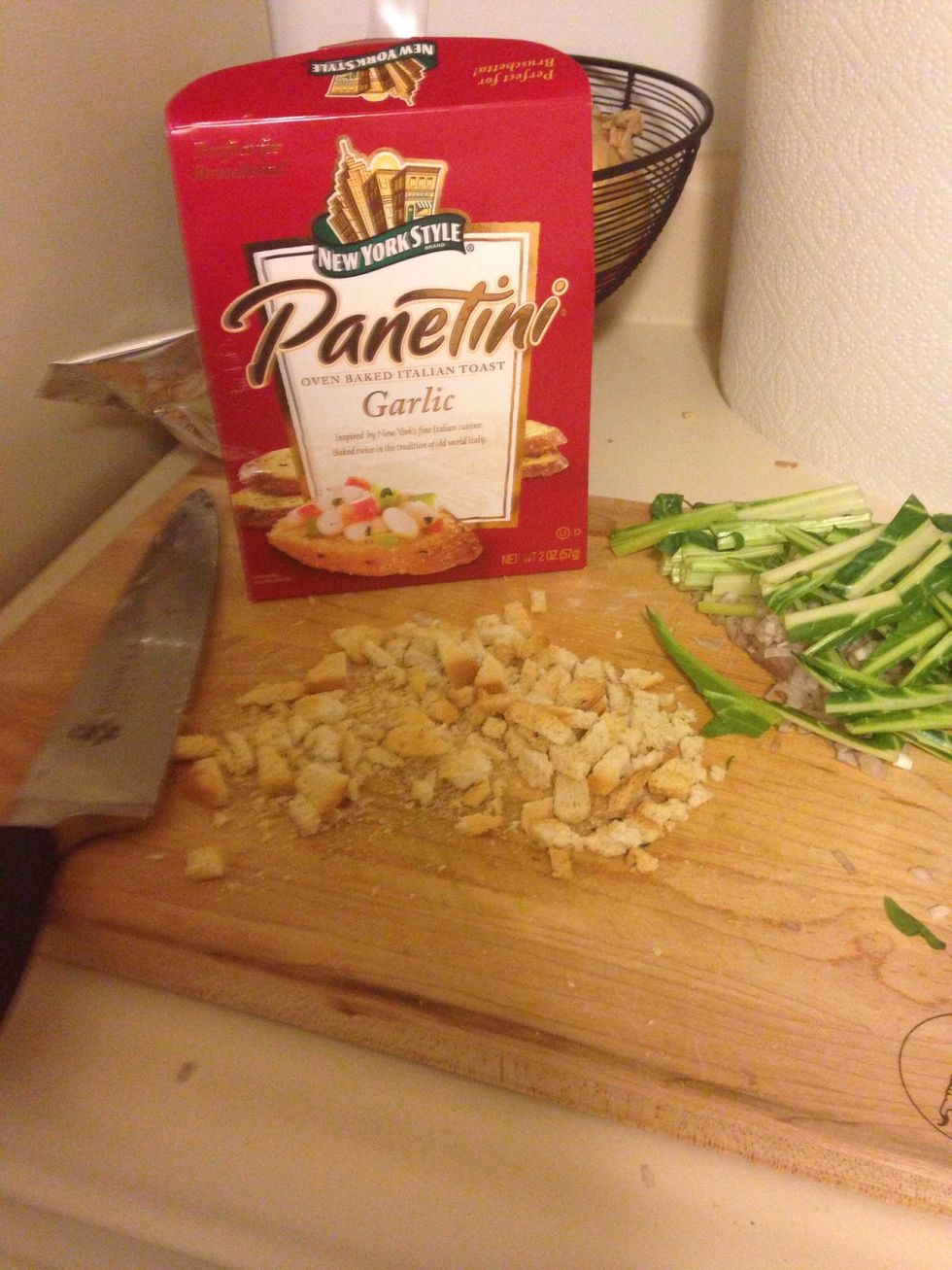 Crunch up fresh breadcrumbs (or croutons), I used these cause I had them lying around.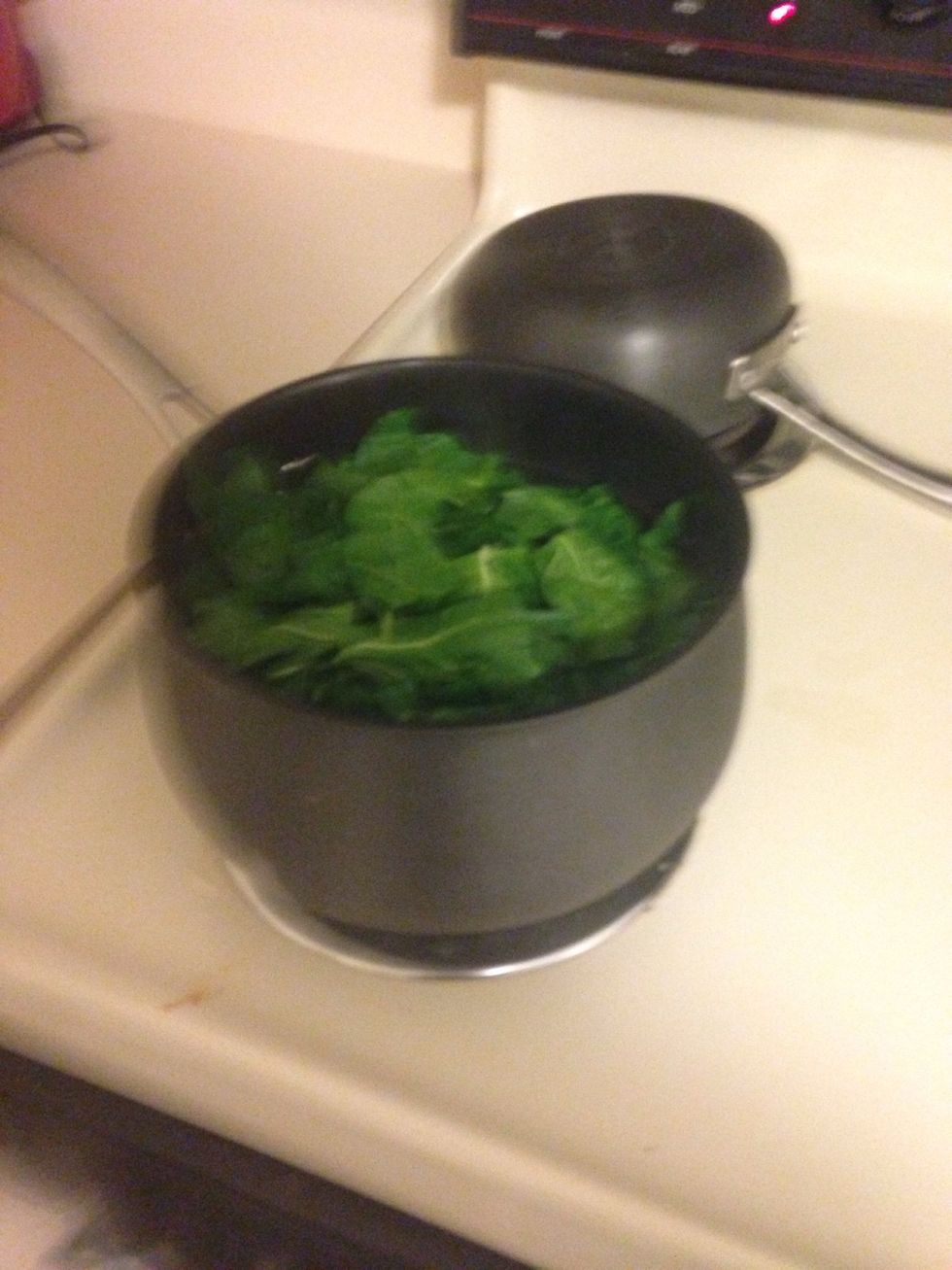 Cook Swiss chard in boiling salted water for 1 minute.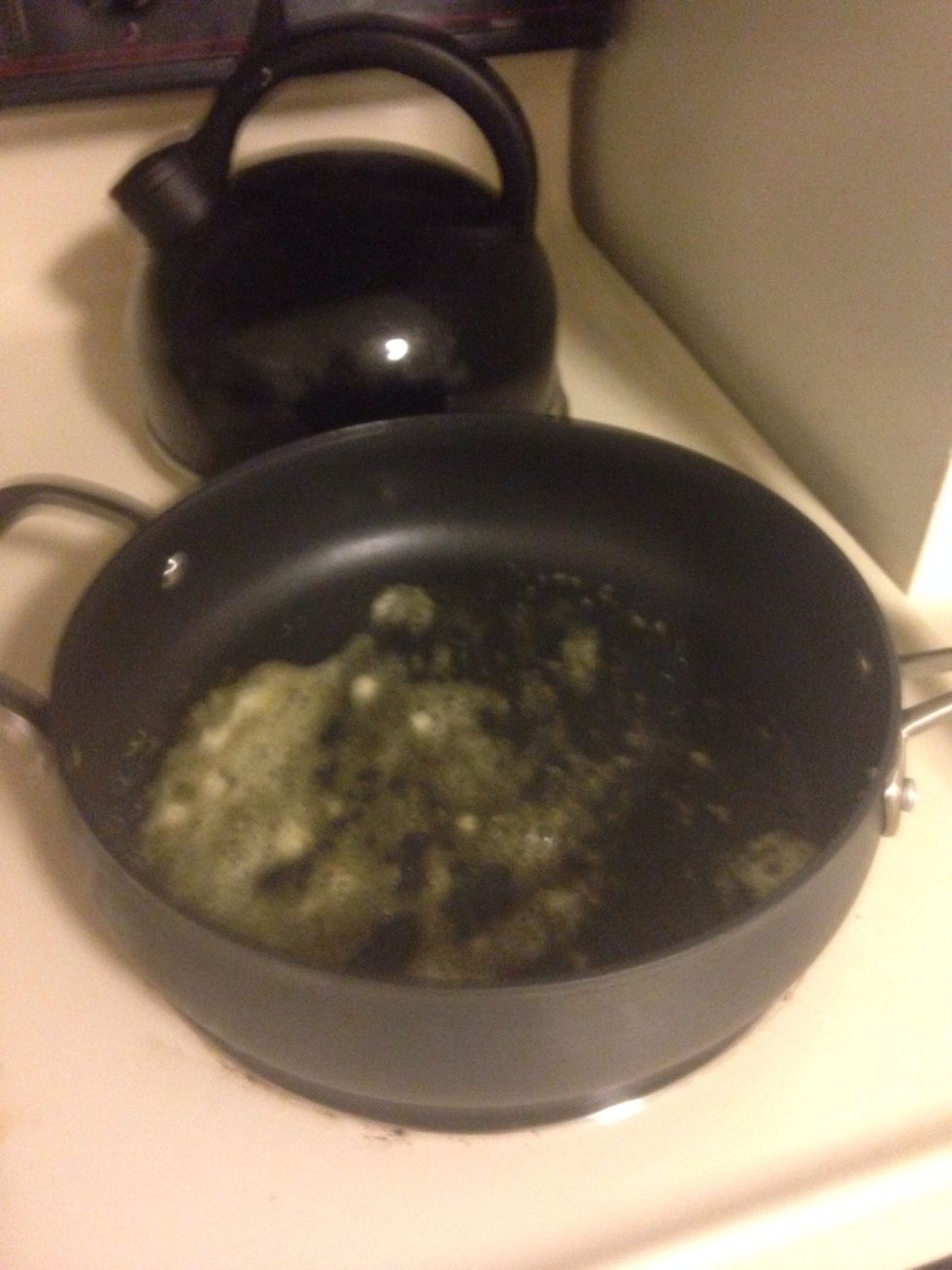 Melt butter, I used garlic butter, in a saucepan.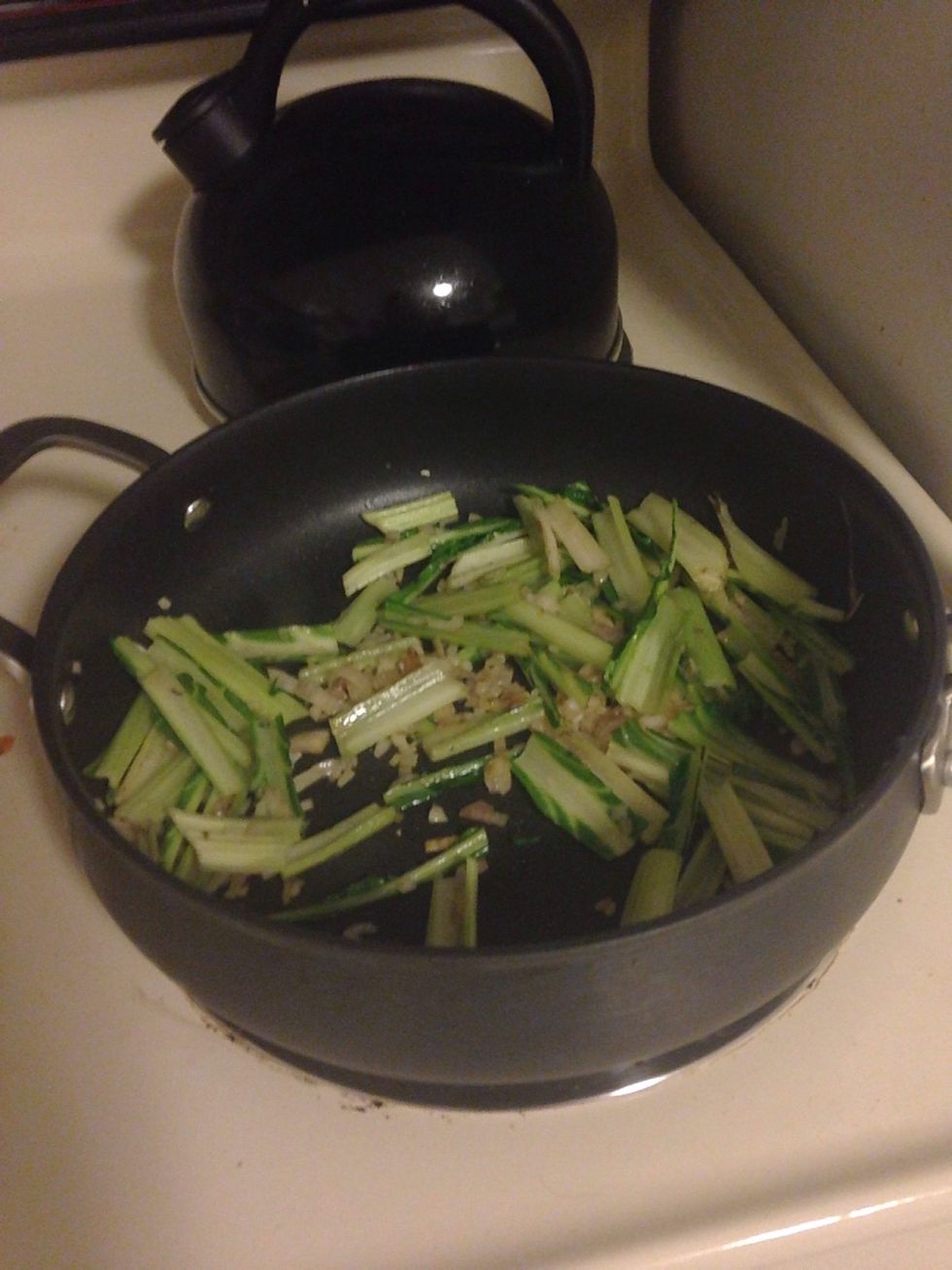 Sauté Swiss chard ribs and shallots until tender, 5-8 minutes.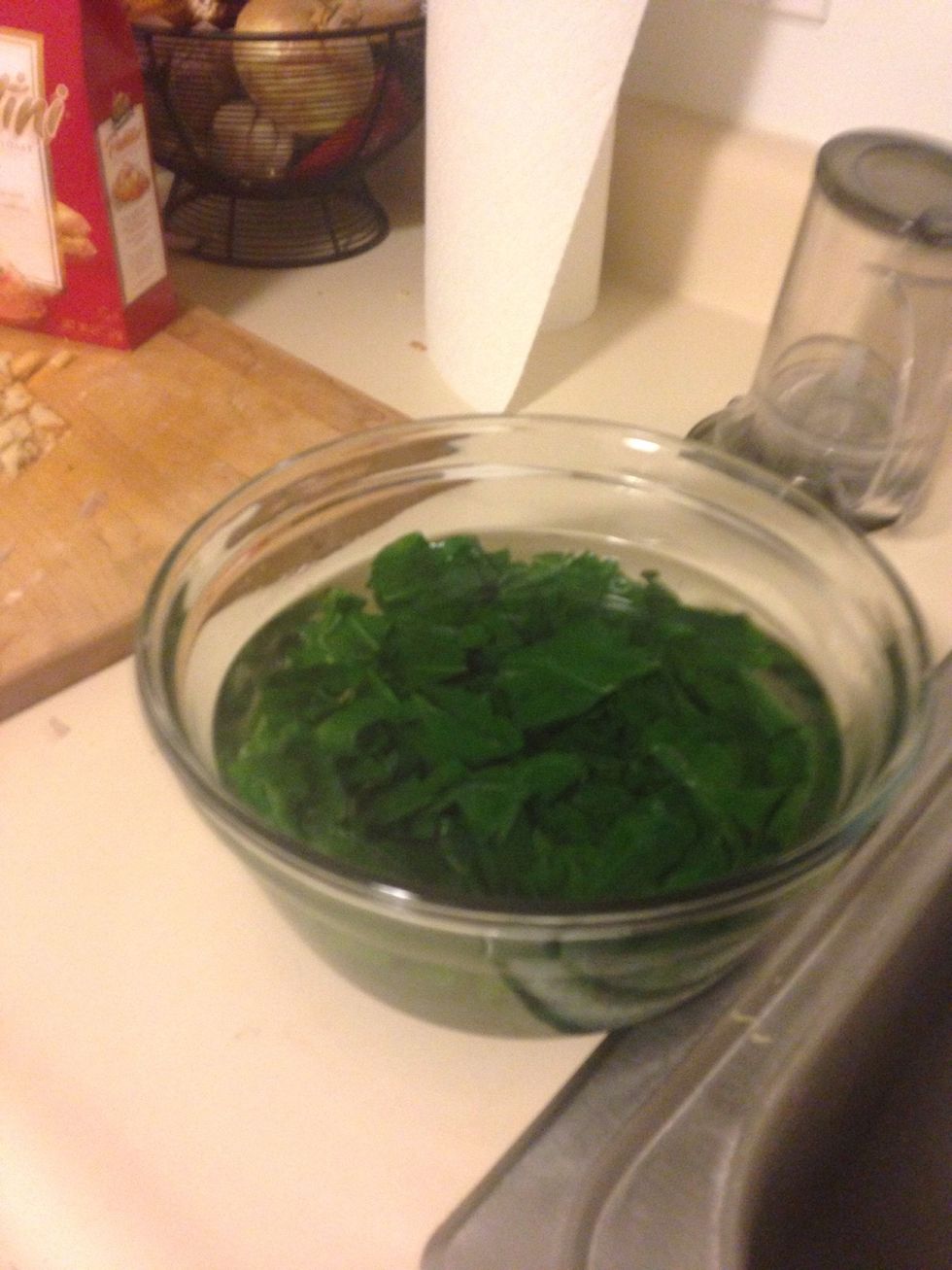 After Swiss chard is cooked, put in a ice water bath to stop cooking. Place in paper towels and pay out excess water.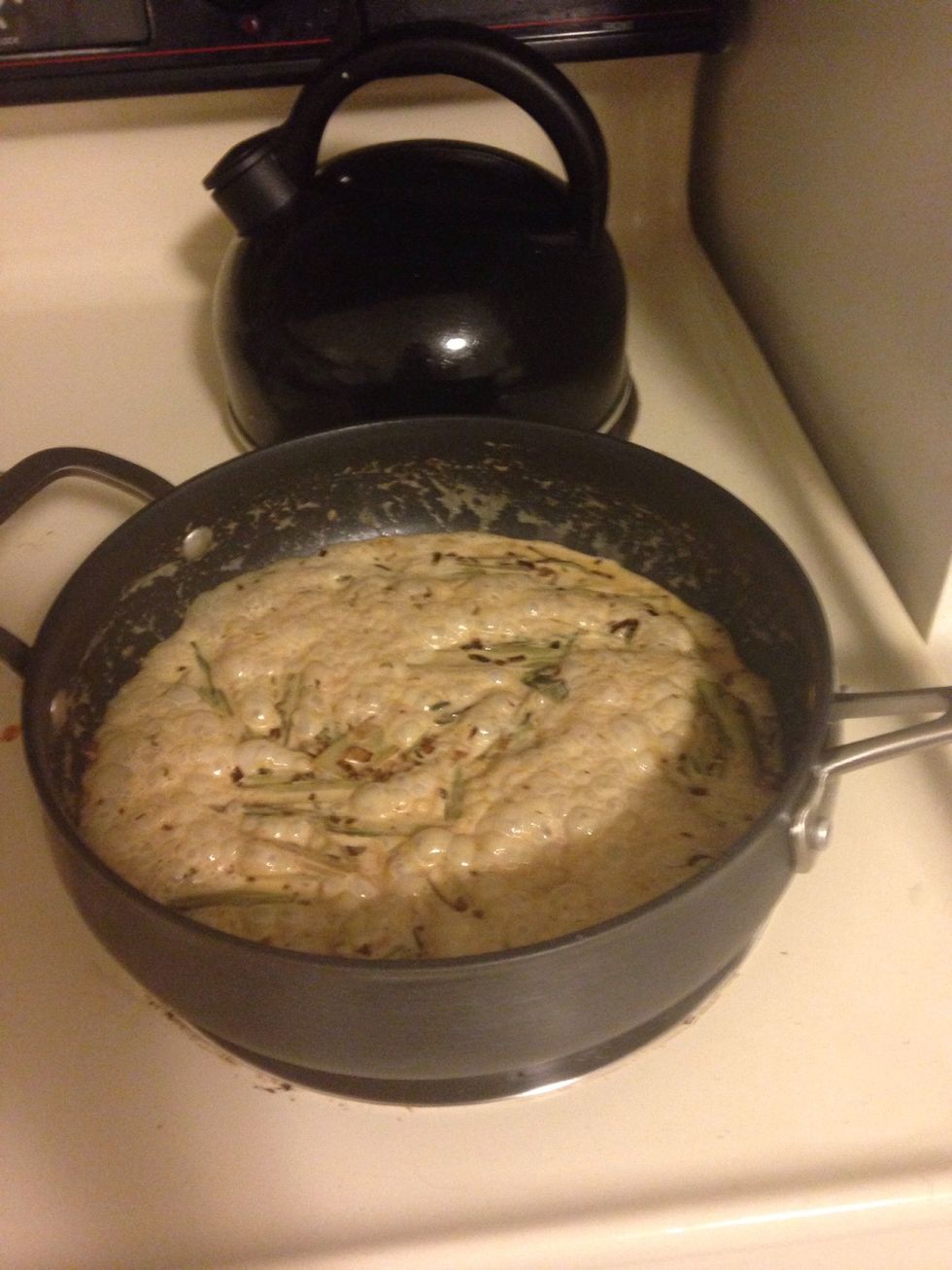 Pour heavy cream into saucepan, bring to a boil, and simmer, stirring constantly until reduced.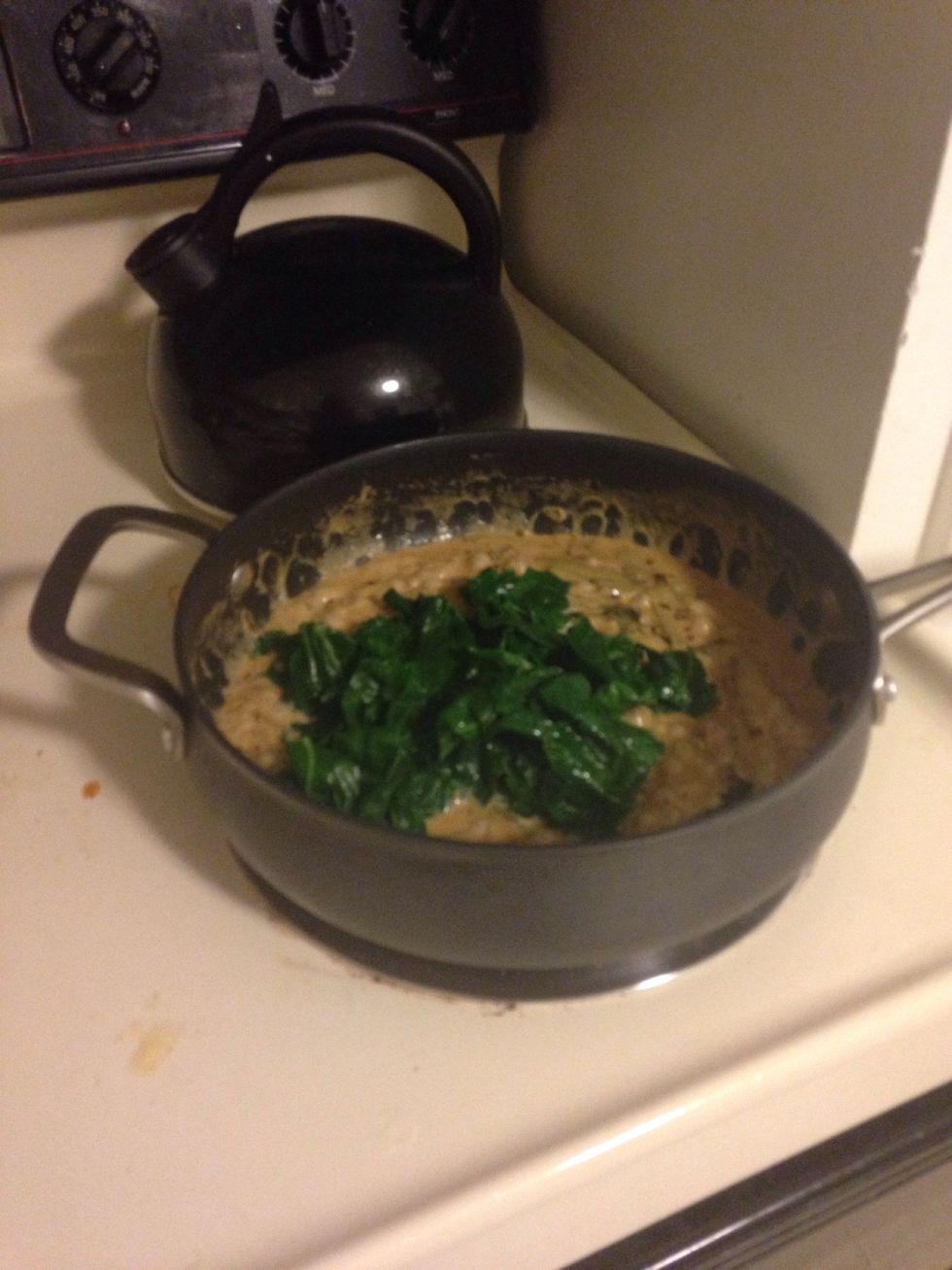 Place Swiss chard into saucepan. Cook until Swiss chard is heated through and covered in cream.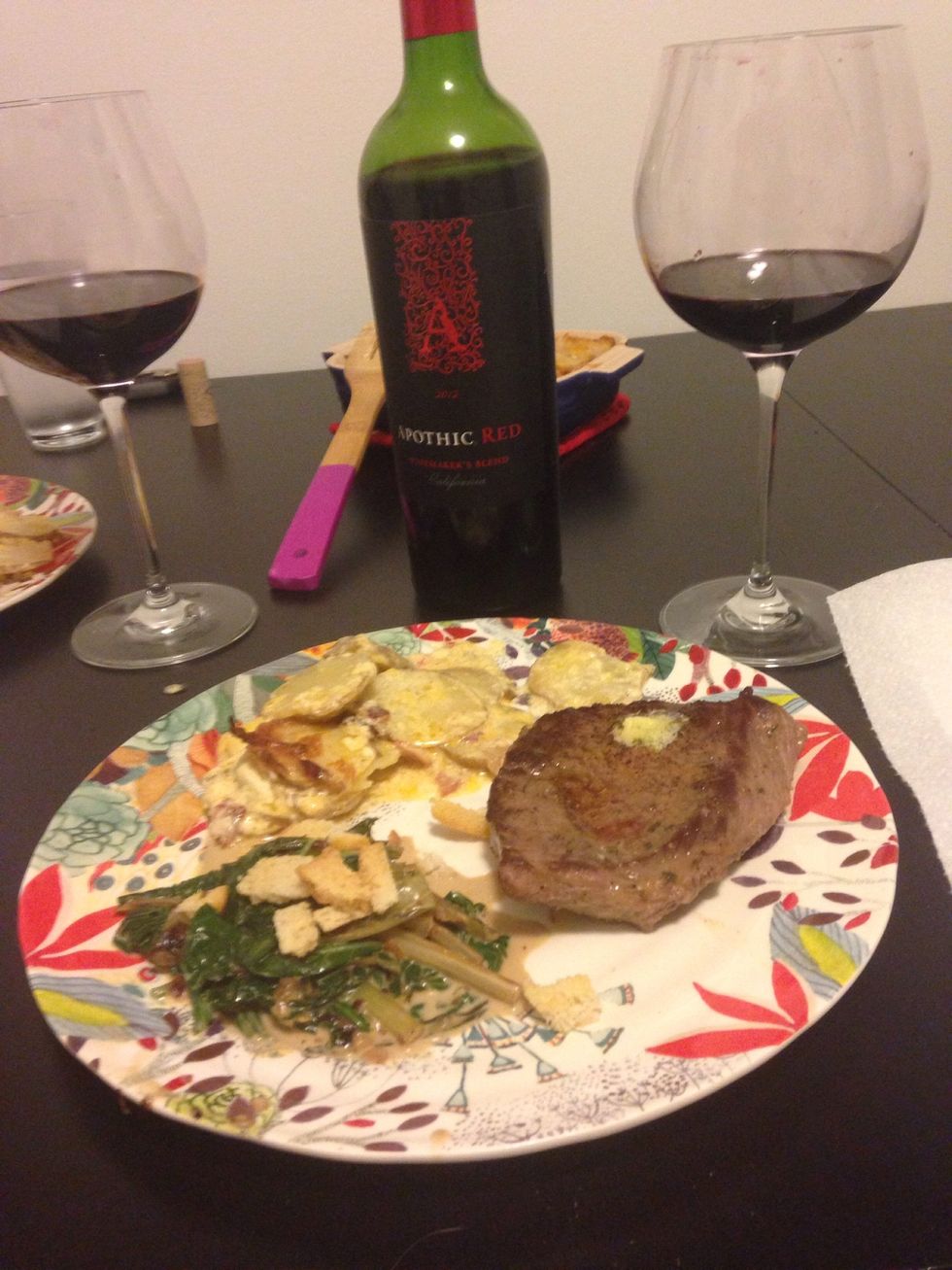 Sprinkle with breadcrumbs and serve with steak :)
Shallots
1.0bnch Swiss chard
0.0c Heavy cream
1.0Tbsp Butter
Breadcrumbs
Salt and pepper