Cook Creamy Garlic Mushrooms on Toast
130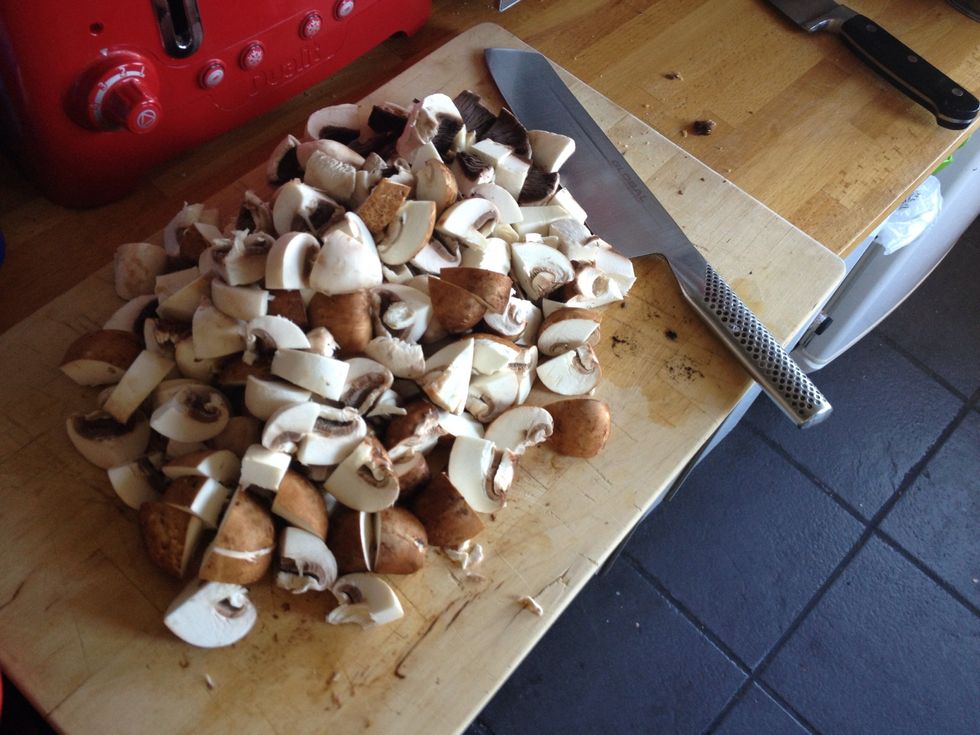 Cut mushrooms into bite-sized pieces.
Melt butter in a large frying pan or wok over a medium heat. Add three cloves of chopped garlic and sizzle for 30 seconds. Add mushrooms and thyme (leaves picked) fry for four minutes.
Cut bacon into strips. Fry in a glug of olive oil with a flattened clove of garlic, until crispy. Drain on kitchen paper and keep warm.
Cut bread into 6 thick slices. Toast under grill until brown. Rub one side of each slice lightly with a cut clove of garlic.
Add 3/4 of the chopped parsley to the mushrooms along with the double cream, lemon juice, mustard. Season well with salt and pepper. Stir and simmer for 2 minutes.
Drizzle each slice of toast with a little olive oil. Divide mushroom mixture between the slices of toast.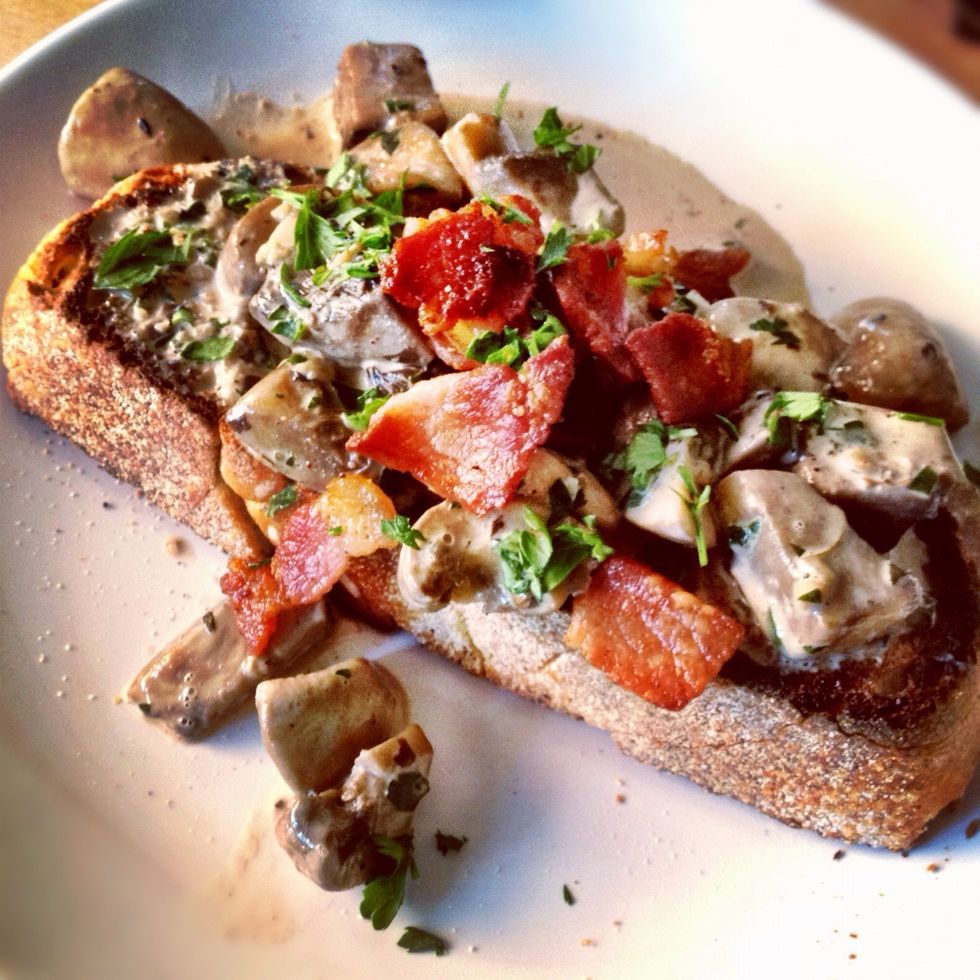 Garnish each slice with bacon and a little chopped parsley. Serve.
Handful flat leaf parsley
50g butter
Olive oil
3 rashers smoked bacon
A few sprigs of thyme
3 tablespoons double cream
1 loaf Sourdough bread
Salt and pepper
4 cloves of garlic
1/2 teaspoon Dijon mustard
300g closed cap mushrooms
250g portobello mushrooms
250g chestnut mushrooms
Richard Gillen
Dad, husband, amateur cook, technology enthusiast and bon viveur. PR graduate currently ensconced in a call centre.\n\nViews usually someone else's.