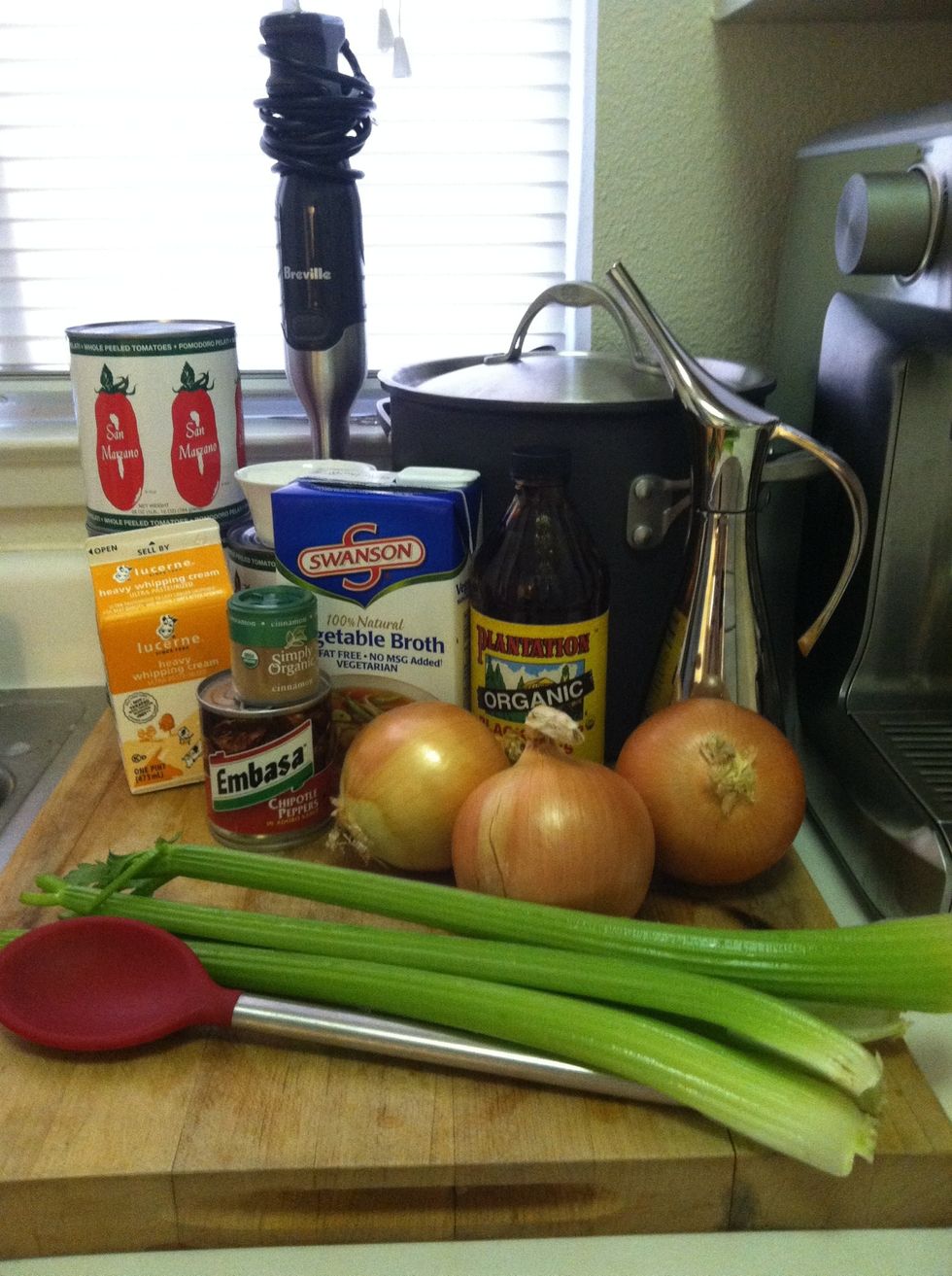 Supplies
Chop the onions and celery into to even pieces.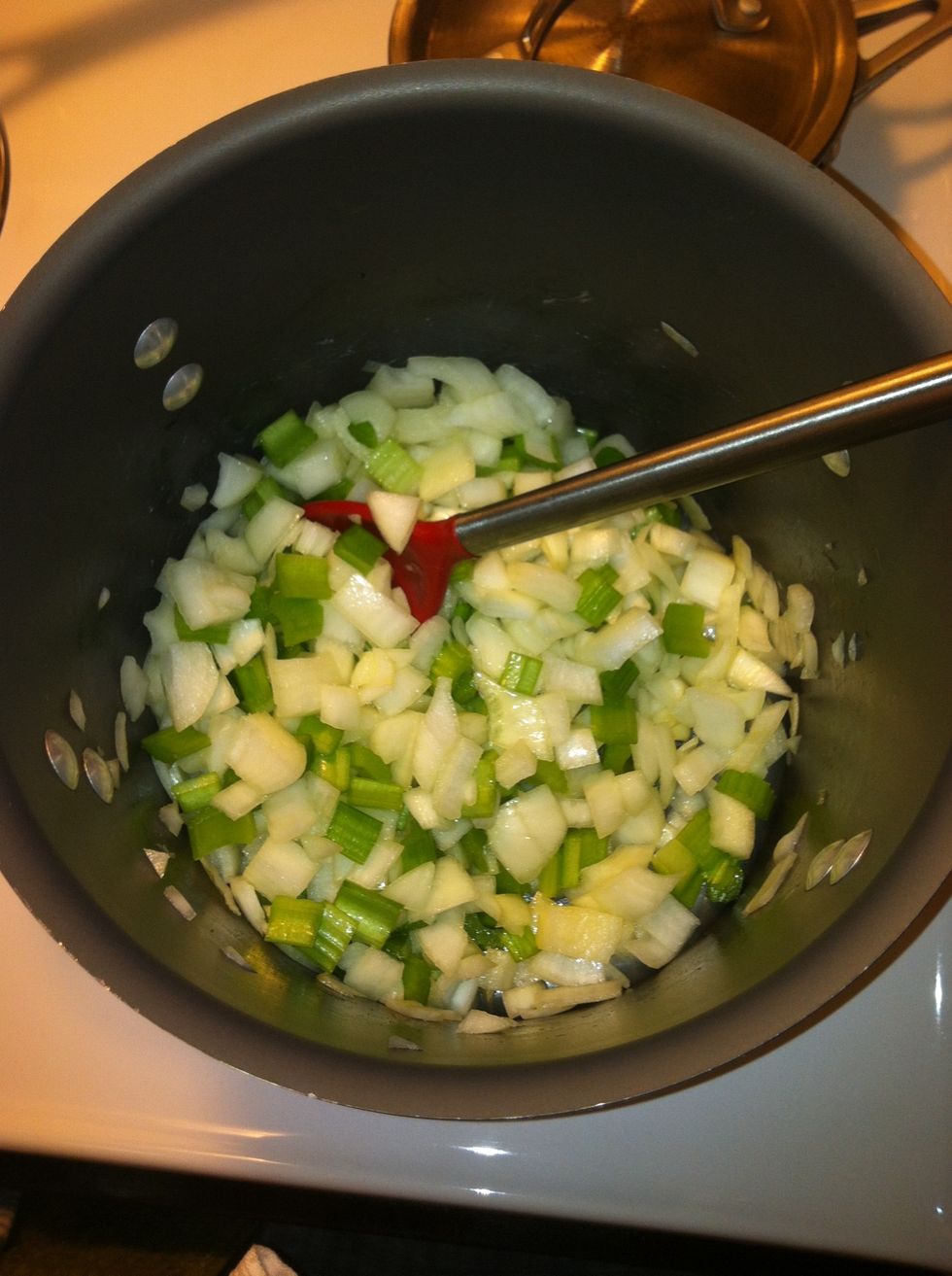 Add the onions, celery, and a tbsp of olive oil to a large pot. Cook the vegetables on Med-Low until they are translucent. Stir regularly making sure NOT to brown!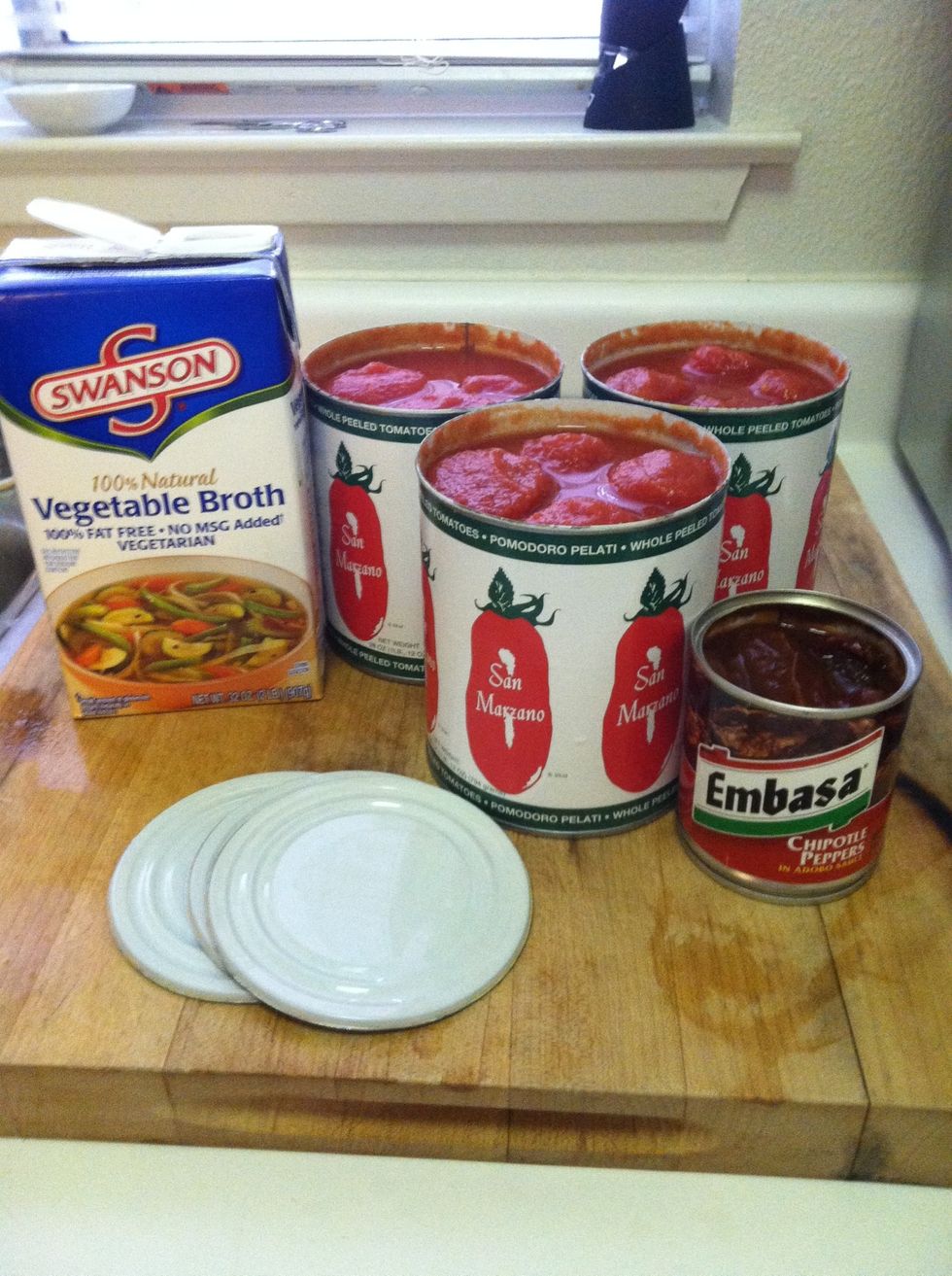 While your onions and celery are cooking get the following ready to add: Tomatoes, Chipotle Peppers, and Vegetable Stock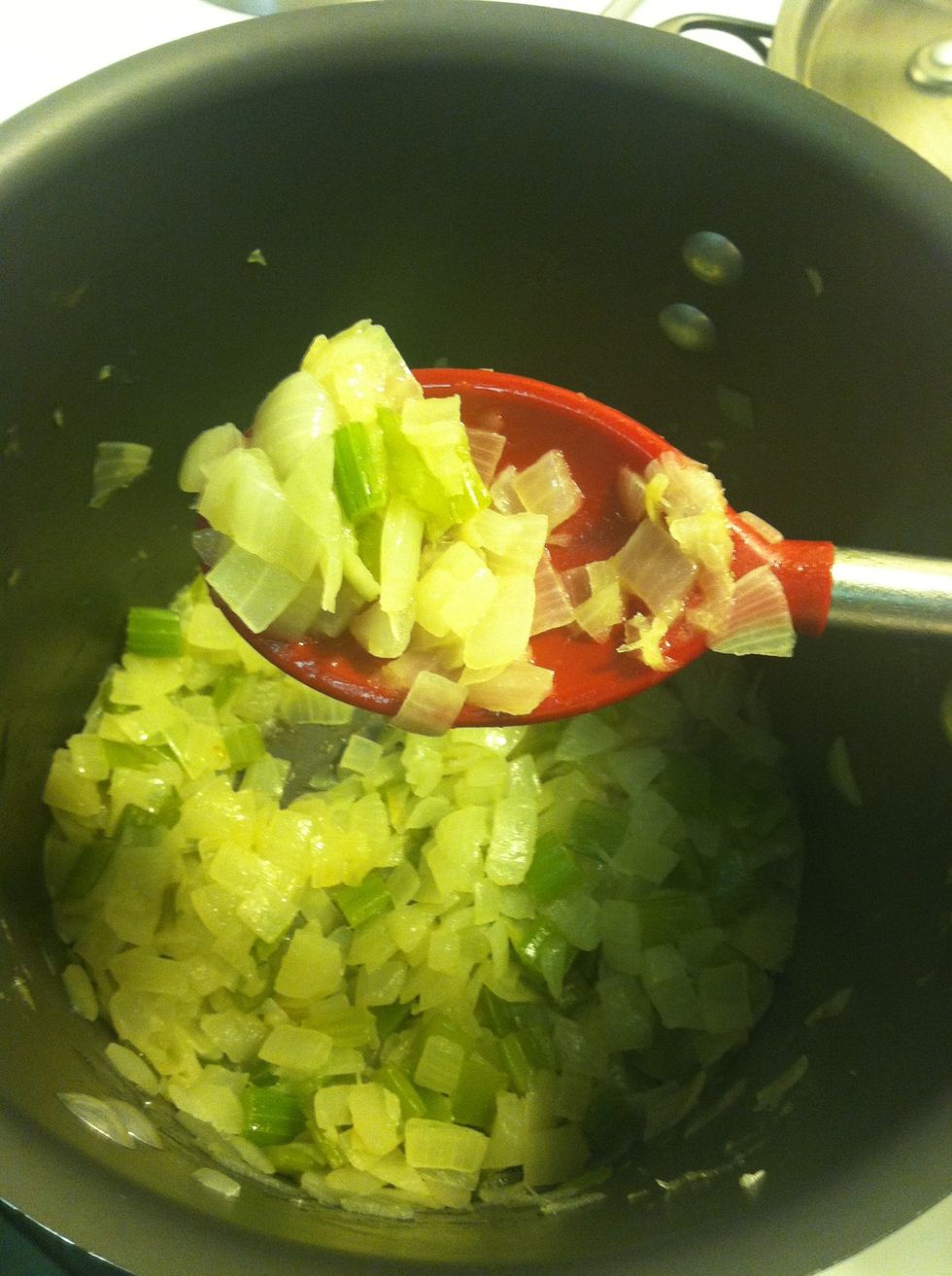 When your onions and celery are translucent add your 3 cans of tomatoes and 32oz of vegetable stock.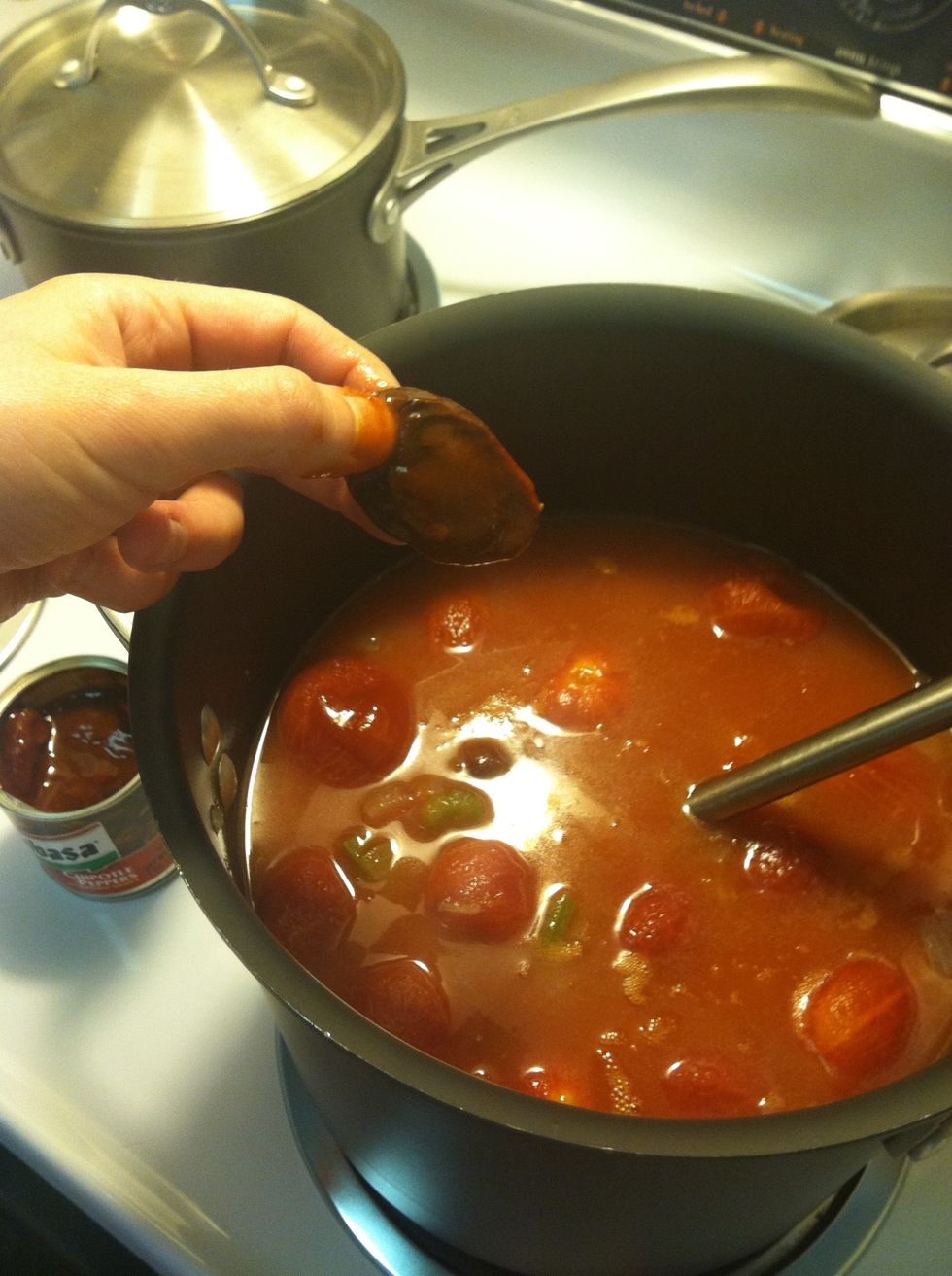 Be careful when adding your chipotle peppers. For a mild heat I recommend only adding 2 small peppers or 1 large pepper. The more peppers you add (coated in adobo sauce) the spicier your soup!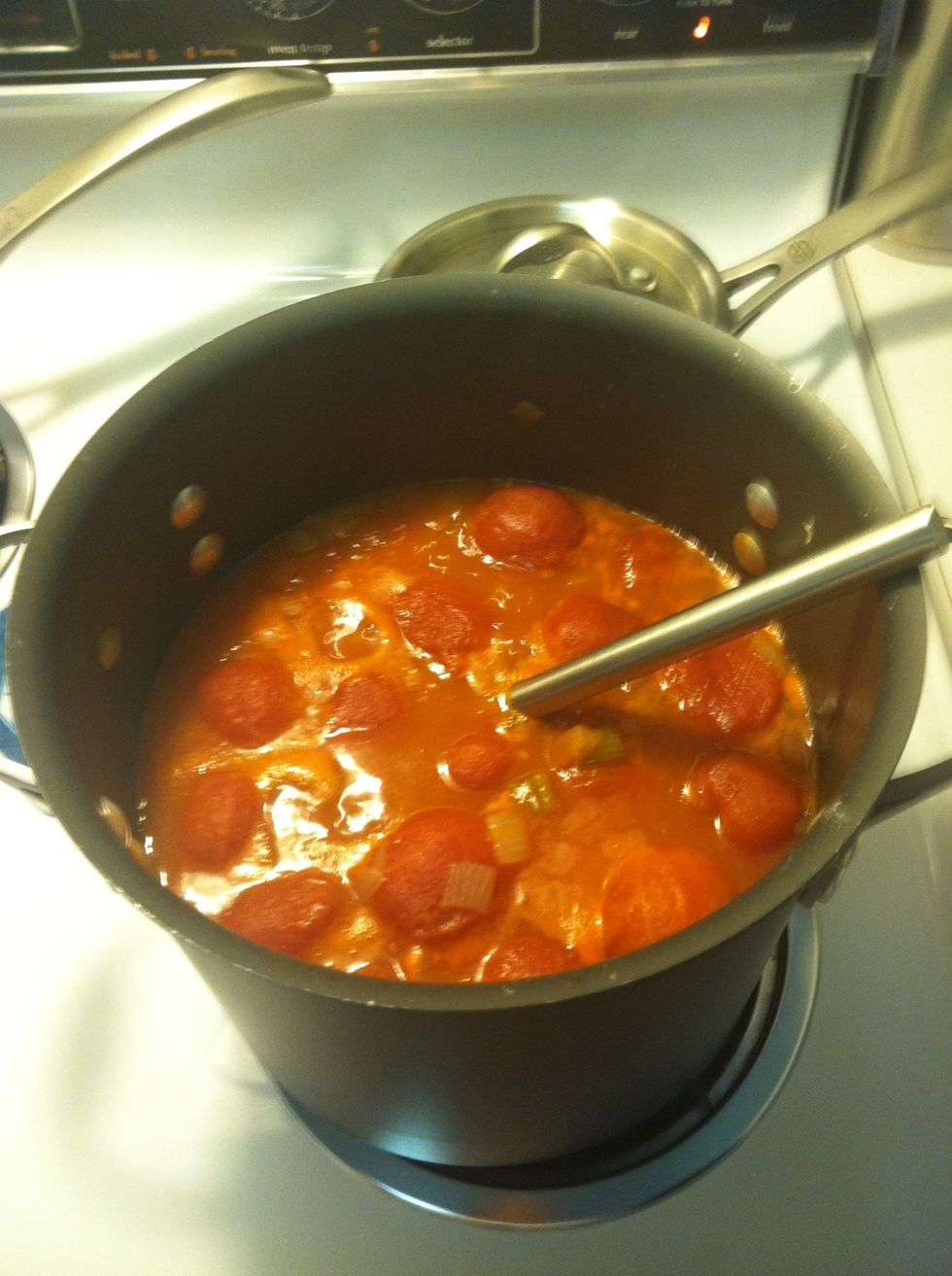 After adding your flour cook on Med-Low for 10-15 minutes. This is to cook your tomatoes and flour.
Once the tomatoes are soft (10-15 min) use a stick blender or stand blender to pure the soup. For a smoother consistency blend the soup while it is still hot, but be careful not to burn yourself.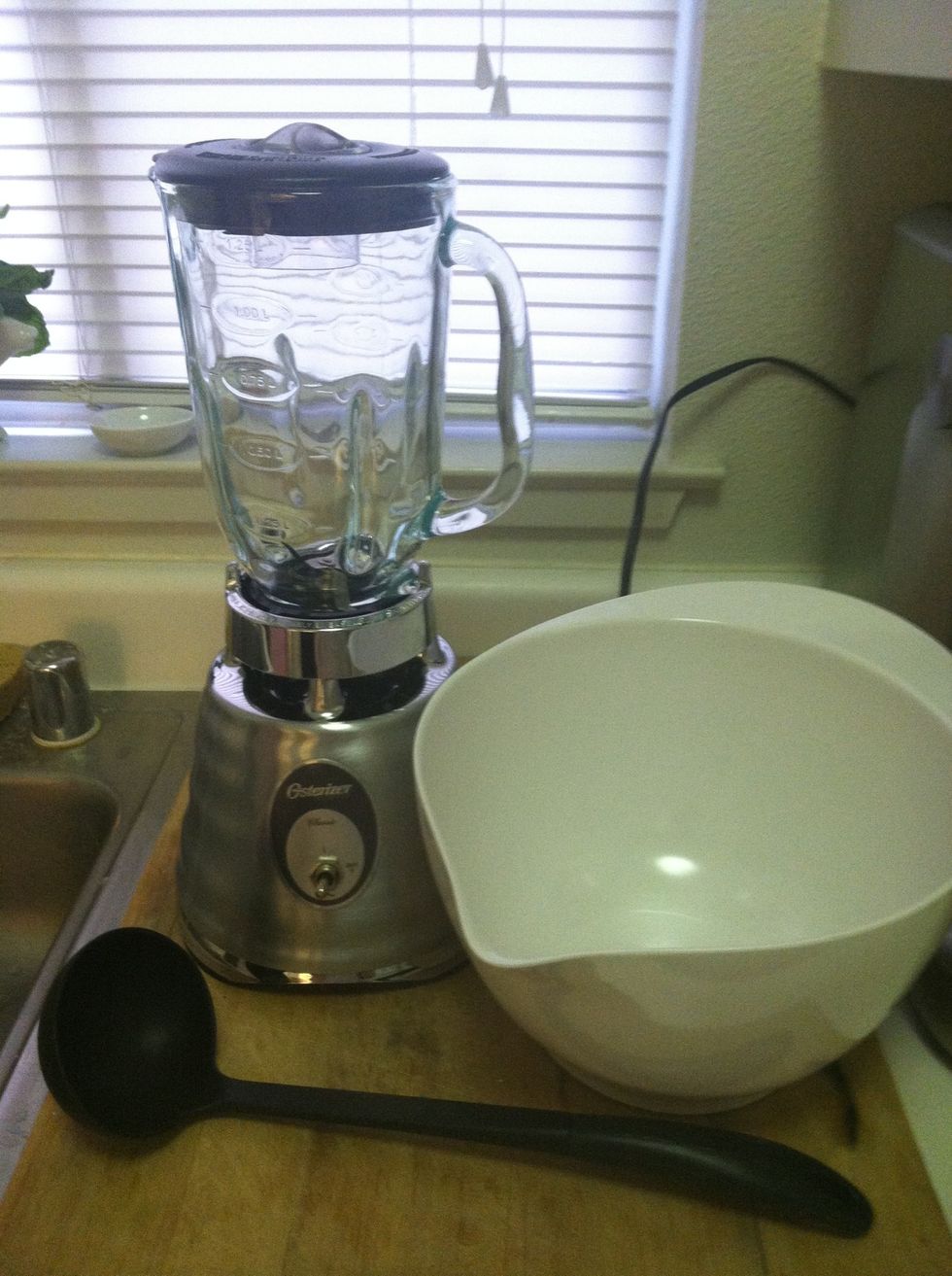 If using a stand blender, blend in small batches, and transfer blended soup to a separate large bowl. Be sure not to fill blender over 2/3 full.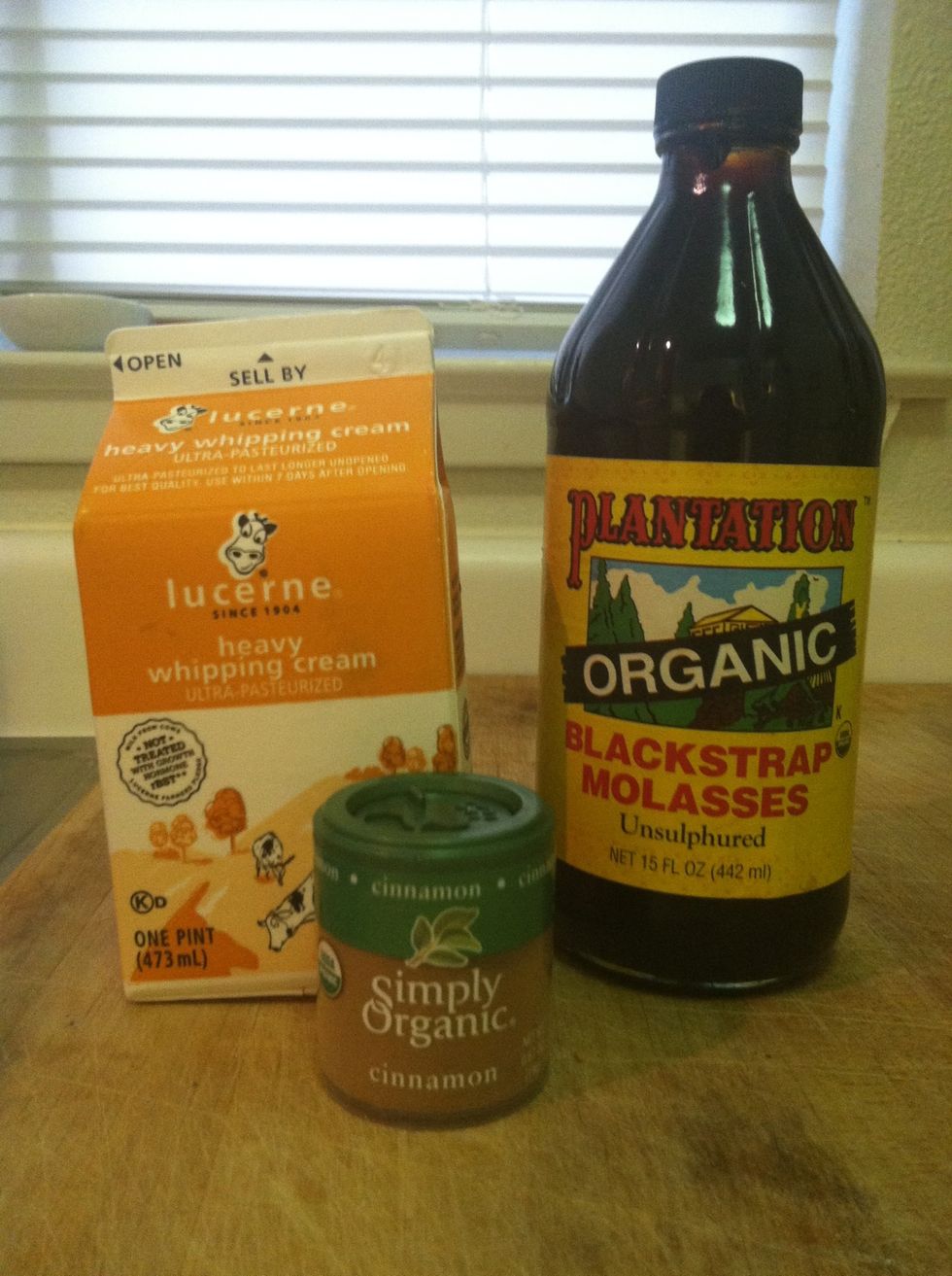 After pureeing the soup add the following : 1/2 tsp (or more) of cinnamon, 1 tbsp (or more) of molasses , and 1/2 cup (or more) of cream. Remember to taste the soup and adjust ingredients as needed.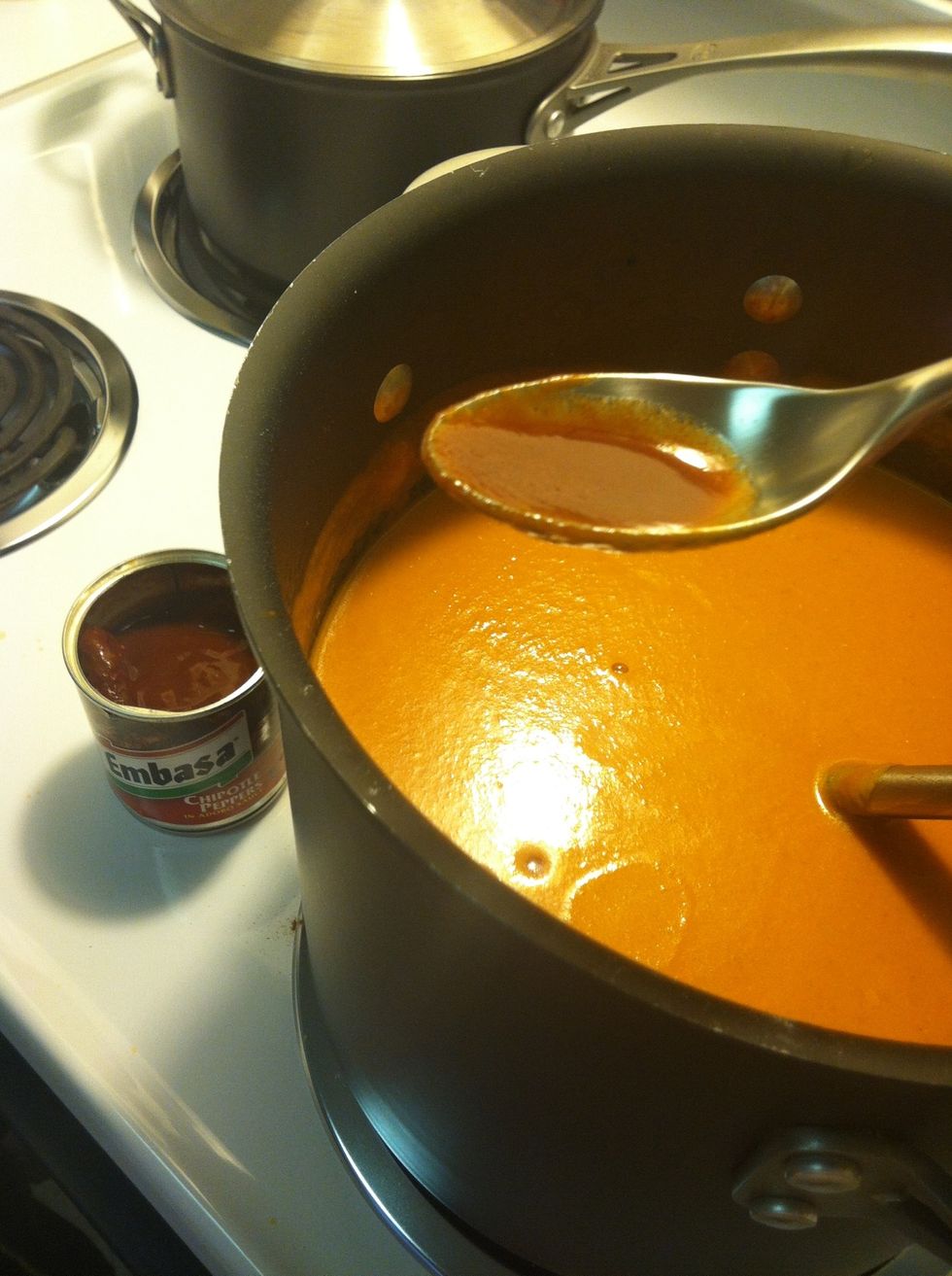 If you want to add more heat to your soup just add a little bit of the Adobo sauce. Be careful to only add a few drops at a time, since the sauce is very hot!!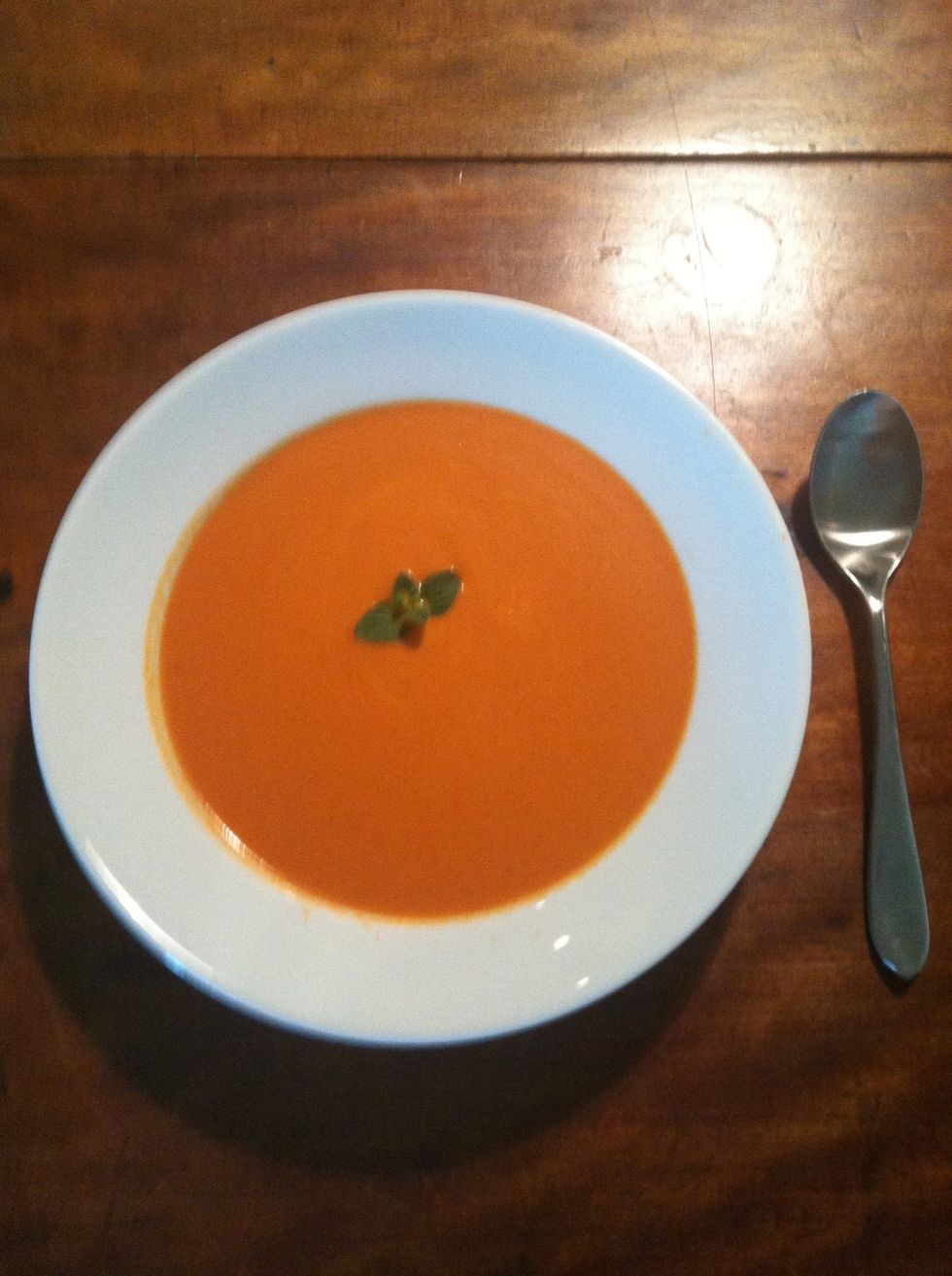 Once you like the taste of your soup garnish and serve! Enjoy!
3.0 (28oz Can) Whole Peeled Tomatos
1.0 (3.5oz Can) Chipotle Peppers in Adobo Sauce
32.0oz Vegetable Broth
3.0 Medium Yellow Onions
4.0 Stalks of Celery
2.0tsp Flour
1.0tsp Cinnamon powder (to taste)
2.0Tbsp Blackstrap Molasses (to taste)
1.0c Cream (to taste)
1.0 Large Pot
1.0 Blender
1.0Tbsp Olive Oil